Ferrari N.V. (NYSE:RACE)
Bands Volume 200 SMA 50 SMA 20 SMA Videos Alerts Articles Events

bRobert: $RACE $WTW Same chart. Squeeze over 50d.
bRobert: $WTW $RACE Long both. Waiting for CLEAR breakout from sideways consolidation to commit more capital. Still teasing
bRobert: $RACE $CAR creeping higher.
bRobert: $RACE $NTRI RACE Squeeze breakout watch NTRI phase 3 attempt
bRobert: $CAR $HTZ $RACE CAR HTZ driving off the lot. winner's circle. RACE trying to get into overdrive
billybob_jethro: @bRobert $CAR $HTZ $RACE This has failed twice around 116. If it gets there again I would be tempted to short
bRobert: @billybob_jethro $CAR $HTZ $RACE In at 110 via calls. Sold partial. Sold short call. Bought put. Will adjust position when direction clear.
bRobert: $RACE squeeze. Breakout watch
bRobert: $RACE ADX MACD cross. . Brealout watch
bRobert: $RACE Adding to short position (puts) on break 50d
bRobert: $RACE Short starter position. via puts since last week. Will be looking to add on 50d break/new resistance
bRobert: $RACE Watching for short entry after double top/drop
debeers: $RACE--Ferrari made a pit stop--It wasn't hit head on or rearended. Right now the engines are revving to roar through the next lap. Will the Chinese buy Ferrari? Doesn't matter Will the price of oil go up, up up? Doesn't matter What matters is that men will continue to show them off and other men will drool with envy Will GM or Ford sell more cars next year? WTF(and by that I mean who the heck) cares?? NOT Ferrari
captron: $RACE - Using this pull back as a excuse to add to my position.
captron: $RACE @ debeers I am wondering if after reading all the stories in IBD and others if you are viewing this downgrade and pull back as a buying opportunity. I am having mixed emotions.
ginice: $RACE Ouch! Double downgrade by MS.... np
bRobert: @ginice $RACE poor man's sports car is winning. FCAU. RACE has more than tripled. No excuse needed for profit taking
ginice: @bRobert $RACE Ha! Amen....
debeers: @ginice $RACE -Yes and probably deserved considering when the SMMers bought it.
DAN: @ginice $RACE Stock is done now. While it might move higher...the upward momentum is really busted, and 2.3 million shares indicates institutional selling pressure. When institutions are selling, you don't want to be buying. Take the money and run...now.
ginice: $RACE - @debeers - Ha! I have no idea what you are saying. What do you mean…..? Well, IMHO, I don't think the Double down grade would knock this stock off its rocker. The perfect storm for $RACE just hit…. Lots of people taking profits they have earned and it escalated as usual, with maybe a nudge from MS downgrade. I have been watching this one for a chance to enter, this may be it. I'll look for more info first and get a little help from my friends on SMM….. Trade safe.
ginice: $RACE @DAN Thanks Dan, no position here. I won't even bother with entry.... thanks.
bRobert: $FCAU $RACE Opposite ends of the spectrum but both going to the same upper right corner of the chart . The poor man's sport's car a bit faster
Bridget: $RACE is breaking out to a new high. I caution buying this here though as it is very extended.
Wykeman: $race wish i bought this ipo
mharps: $RACE-see this is up- I took my eye off it !
debeers: @bsafriet $PBYI $RACE $LRCX $BA $ULTA -RE: ULTA I think that I'd like to see a few greenies together. No rush as earnings aren't for awhile. You have time. Instead of focusing on 1 among many in the beauty space, you could be driving a one of a kind:Ferrari and I think it would glam you up bigtime! LOL
Bridget: #notes: Earnings after close or tomorrow morning: $STX $MCD $CAT $GOOGL $GM $AAOI - new high $BZUN - new high $WTW $NTRI - still working $JKS - flagging $CC - moving higher after flag $COHR $MOMO - higher volume $YY - chinese internet stocks up Breakouts: $PETS - on earnings $HON - after earnings $LITE - $VEEV - decent volume $NYT - ER on 7/27 $IONS $NXST $SBGI - starting to breakout IPOs $RETA - breakout and pullback $AKCS - still working, buy in the morning $BIVV - new high $RACE - working
bsafriet: @debeers $PBYI $RACE $LRCX $BA What's your current thinking on $ULTA? Has it put in a bottom or are the last few days just a pause in the blood bath? I think the low was put in on 7/11 with the 12 point drop on over 3 mln shares traded. The low at 253.09 has held so far, surviving 2 tests this week.
bsafriet: $RACE @debeers $RACE breaks $100.00 rhrn
debeers: @bsafriet $RACE --Yup/
Bridget: #Notes: earnings moves today: $QCOM $KMI - gap and run down $AXP $PM $AA - unchanged $BX - down a little $SNA - bearish engulfing candle $ABT - breakout $CHKP - gap down $XLE - small pullback today $XLV $XBI - breaking out $GILD - moving higher after flag, expected move to $77 $JNJ - back up to highs $JAZZ - trying to breakout breakouts: $ABBV $FIZZ - phase 3 $THC - day 2 $RCL - new high $AGN - almost holding above $250 $MTSI - nice volume today $ESIO $HIMX - day 2 $HD $LOW - down on news $AKCA - #ipo on a tear $RACE - hitting $100 earnings after close: $V $MSFT $ISRG $EBAY $SLB
bsafriet: $AEIS $RACE
$AEIS has closed above the SMA(50) two days in a row and tested the 50% Fib retracement level today (successful), closing above today's low, but still below yesterday's close. Higher than avg vol today on the pull-back as well. It's n ...
Bridget: #Notes: $SPY - up again on lower volume $QQQ - new all time high $IYT - transports were the only sector I saw that were down $OIH - getting a bounce in oil, $MPC new high $HACK - cyber security stocks doing well today $FTNT $PANW $FEYE $XLB - new all time high $KEM - continues, very extended now $AAOI - up again $CHKP - breakout, ER tomorrow $TTD - breakout, you can buy tomorrow near $54 $ADBE - continues to climb $NTRI - continues $HIMX - attempts to breakout $SYMC - continues $LOW - at a good buy point $CIEN - at a good buy point, coming off support $CSX - breaking down $IBM - at lows $GWW - breaking down IPOs $RACE $PLYA $AKCA $CVNA - in a squeeze $BL $TRVG $SOI $HCC
debeers: $PBYI-That predicted pullback after yesterday's huge move? Not so much. $RACE-Not content with up over 100 percent for the past 12 months and 67% ytd the Ferrari races to 100. The temporary PB was due to its loss in the Canada Grand prix. it loses to no one in the Sexy Auto Grand Prix. Perhaps you've heard of it? $LRCX-it would have been a bleating shame if you got out of Lam wouldn't it. $BA-still got your Six (ask any pilot what this is).
JBed: $RACE Vroom! Can't stop Ferrari.
JBed: $RACE is also at a good buy point, bounced off the 50 MA.
debeers: $LABU-ASCO time oh yes AND Ferrari time ($RACE).
debeers: $RACE-2 reason this stock keeps advancing another 2% in my opinion: 1. Great for the money is no object status seekers and genuine afficionados. 2. Ever notice how long the nose is on a Ferrari? I wonder how many men who own it have other parts that don't look so hot or won't be improved by a wash & gloss? Oh, wait, then there's the performance..............
bsafriet: @debeers $RACE you are so bad!
debeers: @bsafriet $RACE -You know I didn't mean anything by it bsafriet. Just having a little Friday fun!
bsafriet: @debeers $RACE No offense - just a flirt! You know I really appreciate your contributions here. Follow you on a regular bases. Keep up the good work!
steve71: @debeers $RACE DeBeers, I used to have a Testarossa. My wife and her friends called it the Testosteronni. Women are so cruel...
debeers: @steve71 $RACE @steve-have to run. Amazon is here with my whip and thigh high boots! Women are only as cruel as men want them to be anything else would be counter- productive.Love you and always read you.
shoredriver: @debeers $RACE Pictures to share with us?????
debeers: $RACE- The wealthy are the same as you and I --only different. Sure, you could buy GM or Ford because they are up a couple of percent today--or you could buy $RACE which is up a mere 51% year to date and couldn't give a damn about tariffs or taxes or anything else standing in its way. I think we get to a hundo before 8/1 when it reports. Is your heart racing yet??
Spotdog: @debeers, $RACE looking really good. All time high I believe
debeers: @Spotdog $RACE --yup and vrooooom!! If you make something and no matter what the price tag, & they sell out --that would be known as a very good thing.
Spotdog: @debeers $RACE I believe that it is more than vehicle sales. they are also doing well in "racing".
Spotdog: @debeers $RACE Market down, race up??
tejas7: @debeers $RACE I drove that Ferrari from 70 to 80. Out now though and asking myself-why?
debeers: @tejas7 $RACE - I have your answer, tejas----unlike me, you don't like driving 100 miles per hour. Go to a test track and practice honey. I have a car I bought for 33% off when they had cash for clunkers. When it gets tuned the mechanic marvels at the fact that the brakes are like new! Imagine that...........
JBed: @debeers $WYNN $LRCX $RACE $AAPLis $AMZN Point taken. I'm also coming to the realization that I should trade mostly options for even bigger gains.
woodman: @debeers $WYNN $LRCX $RACE $AAPLis $AMZN - Check the figures for $CC. :-) (Can only go back 2 years though.)
debeers: @woodman $WYNN $LRCX $RACE $AAPLis $AMZN $CC ---I knew, as it is YOUR baby, that you would be delighted to point out our "guilt" stock. The animal shelter will be delighted with you and, since charity will probably be the last deduction to go.................. .....
woodman: @debeers $WYNN $LRCX $RACE $AAPLis $AMZN $CC - Add it to my Yom Kippur atonement.
gwenzee: @debeers $RACE Brakes don't wear out when you never use them.
debeers: @gwenzee $RACE -It takes one leadfoot to know another, missy!
gwenzee: @debeers $RACE ZOOM, ZOOM.
debeers: $WYNN/$LRCX/$RACE-DAN- I don't want to confuse anyone with the facts but while everyone is obsessed with "just owning" Apple stock or Amazon for that matter, it is interesting to note that year to date, while $AAPLis up 33.79% which, by the way is very nice and better than $FB at 30.3%, $AMZN ,another stock with which everyone is transfixed is up 28.81% $WYNN is up 48.34% and $LRCX is up 43.37% and $RACE is up 46.10%---again, don't want to confuse anyone with the facts so, stand down, as you were............
Spotdog: @debeers $WYNN $LRCX $RACE $AAPLis $FB $AMZN I think that besides their car sales, they are doing well with the "racing" side of their business too
debeers: ...
$RACE-A Ferrari at the dealer's test track($RACE)is a once in a lifetime experience.
$TIF-You only need 1(@Alexandra-remember cut, color and clarity are much more important than carat weight although you certainly won't have to settle for a kinardly ...
debeers: $TIF/$RACE-Just waded through the Yum China conference call and decided Goldman was right.I bought some at 92.03 and will add at 89ish. This is different from apparel. The Chinese are hungry for anything status and, even though this must really piss off the Chinese bureaucrats, they are starved for American status. I am sure that any Chinese bride who sports a Tiffany ring, carries the box in her handbag.Just like the difference between YUM here and there, $TIF doesn't have to worry about a Chinese Tiffany yet. Tesla cars are huge in China replacing BMW as the official mistress car, although the Chinese males reserve the Ferraris for themselves.
debeers: $RACE-I was thinking--gee, if oil goes up, will Richie Rich care??? Ummmm probably not!
Spotdog: @DAN, I wanted to call your attention to this one for a possible analysis in the nightly discussion. $RACE was an IPO last year and in Feb. crossed above the IPO high. Lots of positive news and valuations and fundamentals are looking pretty good. Thanks.
DAN: @Spotdog $RACE Thanks Spotdog. I'll work on it tonight. 8-)
debeers: @DAN $RACE -Both TSLA and $RACE have taken share from BMW. Who doesn't love a Ferrari?. Whatever they make, they sell out. No matter the tariff or tax. This, in my opinion, is a 100 stock. Nothing competes with it.LONG
Spotdog: @debeers $RACE Their return on sales is around 29.5%. they seem to produce just what the market will bear.
debeers: @Spotdog $RACE -and the best part is that, in their space, who do you have? No one. ULTRA LUXE
Bridget: $FCAU and $RACE both at new highs. $GM and $F getting a bounce.
Trixie: @Bridget $FCAU $RACE $GM $F $RACE such a ncie upward channel had been on a vew >avg vol scans the last few days too.
Bridget: If this uptrend continues, $RACE is at a good buy point.
champ: @Bridget $RACE -- Great company but this stock only bounced because of France this morning....going into resistance at $75, which is ATH. I would not chase until it breaks thru $76.....just saying....and I still would wait for another pull-back
debeers: @champ $RACE -We probably won't get the customary 8% but even a 5% pb would be nice.
hazelb41: $RACE Zoom zoom.
Danzguy: @hazelb41 $RACE I know, right? I sold Tuesday for profit thinking the world was crashing down. :(
Henry: @Danzguy $RACE Why has it been on a tear since last Feb? I'm not sure I've seen more than a handful of Ferrari's on the road in my life.
tejas7: $RACE Ferrari
Danzguy: $RACE Sold at the open for 4% profit, Thx @Bridget, for the tip!
icbusiness: $RACE Crooks see file attached ...they grabbed my SL order = frustrating
Bridget: Notes: New highs: $LRCX $MOMO $TER $VEEV $CLVS $AEIS $RACE $XLY $YIN $XHB still working: $PHM $LEN $BLDR $KBH $TAN and $HACK - both recovering after pullbacks $CDW - breakout $JBL - breakout after earnings $INFN and $LITE - move higher after flag $GKOS moving higher after pullback $WYNN - up on buyout rumors but trend still looks good $NEWT - dropped on dividend but still being bought $ATH - #ipo new high after earnings $ADSK - looks like a double top $BGS - short set up $AMGN - high volume selling today, starting to roll over Dumpster Diving: $SFM - looks like the bottom is in $PTHM - hammer on earnings $FTD - triple bottom on weekly chart
Bridget: Auto parts working $LEA $BWA $GT $RACE $DLPH $VC $ADNT
DrScience: @Bridget $RACE Ramping horse hood ornament... Technically, a bunch of auto parts, but I think I'd rather have the whole car. ;-)
Bridget: @DrScience $RACE yeah, slightly different sector but I thought I would mention it ;)
DrScience: $DISH bouncing off the 50 DMA, hitting intra-day high. Also, seeing a similar intra-day bowl pattern in $CAT, $VIAB, $NBR, $DE, $RACE, $MCD, $WEN, $UNFI
Danzguy: $RACE Picked this up on the opening dip. The Volatility Squeeze looks good and the stats on IBD look good. I feel good about this ticker. @Bridget Thank you for the tip.
Bridget: IPOs $GCP - day two of this massive breakout $TTD - still working $ADSW - day 3, but seeing increasing volume on this breakout $BGNE - set new high yesterday and seeing higher volume today $RACE - still in solid uptrend $LW - new all time high
Bridget: ...
IPOs at or new all time highs- $TUSK, $TRVG , $SND, $BGNE, $LITE, $TTD, $ATH, $RACE, $LW, $DVMT, $ARNC, $PTHN

$OCLR - new high on high volume
$BEAT - breakout to new high and pulled back to good entry now

$GT - new high on increasing volume, but l ...
bsafriet: @Bridget $TUSK $SND $BGNE $LITE $TTD $ATH $RACE $LW $DVMT $ARNC $PTHN $OCLR $BEAT $GT $FCAU $AET $MRK $GPK $TMUS $SINA $CBI $SLCA $HCLP $XRT $KATE $TJX $GRPN $FLIR $AGX $SQ Txs for the synopsis Bridget. Appreciate your hard work and communication skills. Makes it easier for all of us. Hope we can return the favor one day! Bruce
Bridget: #ipos that are working: $KNSL $RACE $ASIX $SND $USFD
Bridget: ...
#ipos working - $KNSL $RACE $ASIX $SND
$KOL $FCX - seeing further pullback in coal

Momentum stocks:
$JBL - gap and run, strong momentum in this stock
$ULTA - strong move today but got a bit ahead of itself. Momentum is still up.
$INN - big move to ...
Aragorn: $RACE - bearish engulfing day 8ema support
brandonh: $FCAU - down 35% "shares tumbled this morning after the Italian-American car manufacturer spun off its remaining 80% take in Ferrari $RACE, ending three decades of its exclusive control of the luxury sports car maker. The spinoff comes after Fiat Chrysler sold a 10% stake in Ferrari in an initial public offering in October."
TunaHelper: @BocaRick @Bridget I think 2016 will be the year where everyone will make silly acronym stock lists. Here's one to go with Mark Mahney's #BAGEL, which I'll call #SCHMEAR (a list of shorts): $S, $CLF, $HABT, $M, $ETN, $AAPL, $RACE
jja2: $RACE DAN, would you review the strategy for #IPO Initial Public Offerings? I am espceially looking at RACE for the appropriate entry. Thanks
tejas7: @jja2 $RACE #IPO Not Dan obviously. But this is what I understand from his words. You wait for stock to clear enthusiasm HIGH created during IPO listing period. In this case it looks around 60. If stock can clear all the sellers and still go past that level, you can pull the trigger for probable gains.
jja2: @tejas7 $RACE #IPO Thanks, @tejas7
DAN: @tejas7 $RACE #IPO That's pretty much the strategy. With that said, there is no rule against buying it before it hits a new high. That's just one approach that has tended to work. But the stock is printing higher intraday highs and lows (if current prices hold), so you can consider buying it now -- no law against that. :-)
tommyc: @jja2 $RACE #IPO if you haven't checked it out yet, look at the tutorial videos under the education section of the home page. Tons of good information in there. That's is the reason I initially joined SMM, and I'm glad I did.
jja2: @DAN $RACE #IPO Thanks, Dan. I was contemplating taking a small position now and adding to it later.
Visit the Trading Forum to join in the discussion.
| | |
| --- | --- |
| Stock Price | $USD 120.83 |
| Change | 1.21% |
| Volume | 244,684 |
Ferrari NV is engaged in the design, engineering, production and sale of luxury performance sports cars.
Request Video of RACE
Already a member?
Sign in here.
Earnings
February 1st, 2018 - 2017 Q4 Earnings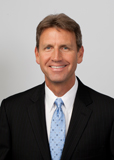 Dan Fitzpatrick
Stock Market Mentor gives you EVERYTHING you need to succeed in the market; all in one place. How easy is that? Dan Fitzpatrick and his elite community of traders share trading ideas, strategies and much more. Dan Fitzpatrick--a world class Technical Analyst, trading coach and regular CNBC contributor--gives you access to all of this with a 14 day FREE membership. Get started TODAY and start trading better TOMORROW with the following premium content:
Nightly video Strategy Sessions with a game plan for tomorrow
Got a stock you want Dan to look at? Just ask.
Patent pending video alerts instantly delivered to you when one of Dan's trading signals is triggered. This is not your typical price alert. This is a short video explaining the action you need to take to make money. No more "Woulda, coulda, shoulda"
Access to over 53,000 stock analysis videos
Access an ever expanding library (53,000) of educational videos that will save you time and make you money
Join a team of friends and traders that have one thing in common; a burning desire to succeed.

Become a Member Today!
Gain immediate access to all our exclusive articles, features, how-to's, discussion group and much more...
Satisfaction Guaranteed!
Your Stock Market Mentor membership comes with a 14 day, no questions asked, 100% money back guarantee!