Roku Inc. (NASDAQ:ROKU)
Bands Volume 200 SMA 50 SMA 20 SMA Videos Alerts Articles Events

nestorsch1: $ROKU some early birds are trying to bet against institutions. Let's see how it works out for them
nestorsch1: $ROKU as always the market knows more than we know. I just wonder how do they get the news faster than the rest of us mortals... $ROKU is down because Amazon and Best Buy signed an to sell Best Buy TVs with Amazon Fire TV and that kills Roku. I'm out completely at a lower loss but I applied Dan's principle: if it doesn't work, get out.
JonSeale: @nestorsch1 $ROKU Nice job. Better to survive the day and trade another.
Gary: ...
16. $ROKU – AMZN/BBY to sell smart TVs? Not good for Roku's business model.
17. $AYX
18. $FB – managing legs on IC separately at OMM?
19. $ALRM
20. $ILMN
21. $TWTR
22. $FEYE
23. $SPAR – Seems weak today. Any reason? It&rsq ...
ROSEY: @Anyone. $AMZN,$BBY,$ROKU,Toshiba etc.(Reuters brief). Interesting how $BBY was affected and possibly $ROKU future, and i wonder if we will see more happen with the BBY business and/or properties. Anyone know more about this??? Just wondering, no news. THX.
nestorsch1: $ROKU thought it was interesting to mention. I had a position in $ROKU that bought at $38.65, got stopped at $35 for half of it, and kept the other half. This is what happened last night:
Shares of Roku Inc. (ROKU) are up 8.1% in premarket trading af ...
PhilHarmonic: $ROKU Quite a move up. Something I would not have predicted.
traderbren: @PhilHarmonic $ROKU - it will likely follow $NFLX
champ: @PhilHarmonic $ROKU --- There is ..positive News that is moving the stock...ESPN... direct-to-customer subscription streaming service now available on Roku devices. When you see stocks like this that are climbing... it is mostly always about positive news.....this could be a buy..?? LOL
Wolf: $ROKU Stopped out for a small gain. Watching at the 20DMA.
Remington: @Wolf $ROKU was just looking at this, thinking about starting pos next week depending...
Wolf: @Remington $ROKU IMHO, at this point it tracks $QQQ. I am long today Ex 33.5 calls.
Wolf: $ROKU UP 3.5%. Watch for a break of 3.50. Long starter.
Wolf: $ROKU Added a little @33.88.
Wolf: $ROKU looks like it has found a temporary bottom and drifted into the 20DMA. Watching for a close above.
PhilHarmonic: @Wolf $ROKU Not a good chart pattern. Moving averages are in down trends. Poor relative strength. Not a good bet.
Wolf: @PhilHarmonic $ROKU Not looking for an investment, just a trade. My expectation is that a move above the 20 will get the IPO hype going again. If not, that is what stops are for ;)
PhilHarmonic: @Wolf $ROKU Hunches and intuition don't work as well as probabilities and statistical analysis when making trading decisions.
Wolf: @PhilHarmonic $ROKU Not a hunch, an expectation based on the way it has traded in the past.
nestorsch1: $CRSP $ROKU $ANET I have positions here and I wonder if I should sell at the bottom. I remember the session about charting a red box below the trade to see if it could rebound the next day or two but the market is so erratic, -15% CRSP, -5% ROKU, -11% ANET...
sierramp: @nestorsch1 $CRSP $ROKU $ANET I sold almost everything today which is extremely rare for me. I see more risk than reward. You can always buy back your stock. If you are a long term holder you might be less inclined to sell.
nestorsch1: @sierramp $CRSP $ROKU $ANET Thank you @sierramp; I am more of a long holder in general; in these particular stocks, I see the value in keeping them over time and that is why I'm so hesitant... Plus, I am not a day trader in my account and they already flagged me today for 2 round trips in 5 business days. 2 more and I'm out....
DAN: @nestorsch1 $CRSP $ROKU $ANET You don't know whether you'd be selling at the bottom.
Danzguy: @nestorsch1 $CRSP $ROKU $ANET FWIW; I saw that IBD added $ANET to it's Sector Leaders on 3/23/18. You have a winner there!
nestorsch1: @DAN $CRSP $ROKU $ANET you're right Dan. Bottom could be $0.00, my concern as a rookie is that I refuse to believe these companies (let's say after @Danzguy comment, except $ANET) are not going to stay in the market for a long time and then I am not sure if I'm a chasing the stock or after reading all that I could about their fundamentals, I believe them more than the chart itself...
nestorsch1: @Danzguy $CRSP $ROKU $ANET one winner!!!!
Remington: @DAN $CRSP $ROKU $ANET thats how I felt then zoomed out on chart and sold some more. I can buy it back if I end up wrong
issues: Sold $ROKU (loss) Bought small positions in $HTHT $CNC (Cramer pumped last night) $OLLI. $PSX looks better (on 10 day chart) than $VLO but didn't buy either since we're leaving winter.
nestorsch1: $ROKU good morning. This one generates an interesting gap for 10+ days. Could this be an opportunity to buy low? There's 38% to be made to cover that gap. Dan said he likes this one
docschwaz: $ROKU: Seems to be forming a base. According to Yahoo, 46% of the float is short. Stop around 37.50. May be worth waiting for a nice green bar before stepping in.
stairm01: $ADBE $SBAC $BLUE $ROKU All working nicely in my account today in a down market.
ROSEY: @PhilHarmonic @Remington $ROKU Thanks Guys. Our Son got it for us, don't know if it is an up and comer or if it will be squelched. Giving it a try.
ROSEY: $ROKU LIMBAUGH (RADIO) just said ROKU will still carry NRA ads. Any changes unknown.
issues: @ROSEY $ROKU holding $40!! Still holding our position!
Junior1:
traderbren: @Junior1 $M $ROKU - made a nice short of $M this morning on the gap up. Now covered.
ROSEY: $ROKU All comments appreciated.
Remington: @ROSEY $ROKU all I can say is very volitile, made some $ but keep getting stopped out
PhilHarmonic: @ROSEY $ROKU It very close to support. If you're itching to buy this security..now is the time. Would take asmall position to start as its been underperforming the sp-500.
indigo1948: @champ $DJI $SPY $WMT $SSO $TTD #NoAction - I have had the same problem lately . I did execute a good trade on $ROKU yesterday after the open but have been very hesitant on my executions since the recent corrective action. I am hoping to revert to a proper mindset for trading.
success: @indigo1948 $DJI $SPY $WMT $SSO $TTD $ROKU #NoAction I would bet we are in the majority with those thoughts . . @Dan is correct . . we have to trade what is in front of us and not look back except to learn from our mistakes. . I have been hesitant since the June swoon last year . . got burned on that Friday and have not yet turned that corner to be nearly invested like I should . . average cash position for the last 7 months has been 75% . . . can't look back but also can't try to make up for it . . . . . so your not alone with your thoughts
cmaxwel1: @therealjpm $NKTR $GGG $OLLI $ROKU $TREE (Long $OLLI wait for it to come back down before you enter). Slow but does go lower and backup. Not a great buy point yet. Be patient.
Sher: @Kasey $ROKU - Don't know about the price @ 7:45 PM, but it's $41.10 at the moment...
champ: @Sher $ROKU @ $41.40 in the PM.---- Tech stocks are always very high risk on earnings. Downside Guidances dropped the stock, back to where the stock started the strong earnings run, just 6 days ago but it could start the climb again.
Henry: @champ $ROKU $MS, this morning, is saying there is more downside. I took a nibble in premarket
DAN: $ROKU -- watching the $40 level (as noted last night).
DAN: @DAN $ROKU $40 is support here. Huge selling volume at the open of $40.39. Stock is a bit below the open right now, and testing $40.
DAN: @DAN $ROKU I bought a small position here, and will add to it if the stock starts trading above $41.50 (this morning's high). I will not average down. Ever. --Dan
jdemos: @DAN $ROKU I sold Half position day before yesterday, half yesterday and now have a buy stop at $40.57
jdemos: @jdemos $ROKU Typo - $41.57
grcjr: @DAN $ROKU - some volume on March $40 Calls. No position as yet.
DAN: @DAN $ROKU Just sitting around $40ish. I like the stabilization. It is still under a lot of pressure from sellers...but they seem to be close to finishing. Don't anticipate that. Instead, stick to levels that are logical.
DAN: $ROKU The VWAP on this is $40.43. Stock moving above that level. Adding to my position here, and will buy again at $41.55
blueberryman: $ROKU Trading along w/ DAN. In at 40.10 stop $39.74
Junior1: @DAN $ROKU STO 23 FEB 18 40.0 Puts @ 1.05 tomorrow expiration
antfarm: $ROKU In at 40.10. Stop 3%.
Richleaf1: I'm there with you guys on $ROKU
Vehid: @DAN $ROKU entered at $41.27. will add heavily if reaches $42
Junior1: @DAN $ROKU Its getting the SMM bump!
DAN: @DAN $ROKU bought more, according to my plan.
success: @DAN $ROKU in at 40.1 and 40.95 . . open order placed at 41.55 . .too slow on placing order . . watching at 41.77
DrScience: @antfarm $ROKU That's about a buck lower than the opening range low of 39.75. Sure you still wanna be there at that level?
Henry: $ROKU $C raised the pt from $28 to $33 How do these analysts collect a pay check with a straight face? CEO is coming on CNBC after the break
DrScience: @Henry $ROKU But, they kept a sell rating. Guess they should sell and wait the price drops below $33.
liujeff88: @DAN $ROKU What stop will you have in place , I got in 41.60 tks
Vehid: @DAN $ROKU stops at $40.85 on 1/3, $40.25 on 1/3 and $39.85 on the remaining 1/3?
Vehid: @DAN $ROKU stops at $40.85 on 1/2 and $40.25 on the remaining 1/2?
antfarm: @DrScience $ROKU Hey Doc. Thanks for your observation. In answer, not really. Just punched it in in case I'm away from the desk. I'm Ok with 3%. Of course less is better. Its more I don't trust ToS and the MM's I figure if this thing turns down I have less chance of being swept out and more chance of catching it. Stops give me headaches. I never seem to set them right. I have been using alerts which works somewhat better if I can get back to the desk. Since I took on this second project being here is not always possible. So this time I just set the hard stop. May not make sense.
Henry: $ROKU CEO on now
ROSEY: @blueberryman $ROKU For real? blueberries? R U in N.J. perhaps? YUMMY.
liujeff88: @Henry $ROKU approaching 42
tigerjohn8: @DAN $ROKU paid 41.55 for small position, stop for now at least at 39.7
Henry: $ROKU Does anyone else thinks he could be William Shattner's brother? He made a compelling case
grcjr: @Henry $ROKU - darn. I had it on, generally ignoring the sound but did not look at the screen.
Henry: @grcjr $ROKU It would be worthwhile to listen to the video when it comes out. He said if they were a cable company, they would be #3
Robert1965: @DAN $ROKU where would you add again
Vehid: 60% of my account on $ROKU with average of $42. Looking for stop positioning advice! Right now just trailing them up
champ: @Robert1965 $ROKU ----- Know-one can really know where to add or to buy because all really need to focus on the $DJI and the $SPY/$SSO...that is where the answer is.
DAN: @Robert1965 $ROKU Sorry Robert. Just saw your post. I bought my last chunk at $42.05
DAN: $ROKU -- by the way this is shaping up, this looks like more than just a day trade. I think it's a dead cat bounce that can go into tomorrow.
Vehid: @Henry $ROKU lol now 70% but no more cash left
surfer2211: $ROKU. Hard to believe-but Schwab does not recognize the symbol $ROKU. Without recognizing the symbol, it will not exercise a trade.
Henry: @Vehid $ROKU 60% ? If you read Liars Poker you'd be one of the those Big Swinging Guys lol No advice on stops, having just set a limit order instead of a stop, I sold and had to re buy part of my position
Gmoore: @DAN $ROKU Your real time input on how you traded this is invaluable. I would really appreciate your sharing more of your trades at the open just like this. It also helps that this one is working in spades!
jdemos: @surfer2211 $ROKU Are you sure?? I use Schwab. Worked for me.
tigerjohn8: @DAN $ROKU $ANET speaking of dead cat bounces. Any thought on $ANET not as much short interest but also a big drop on I think good earnings?
Gmoore: @surfer2211 $ROKU StreetSmartedge worked without a problem.
baronp0329: @surfer2211 $ROKU - That's peculiar... I'm with SCHWAB and my ROKU trades worked. Avg buy at 41.25 for 700 shares
GOOSE: TRADES: $ROKU BTO STOCK @41.50 & 42.75
Tangojoy: @surfer2211 $ROKU I bought $Roku using Streetsmart Edge with Schwab in @ 40.60
champ: @surfer2211 $ROKU ---- I used Schwab and it does....I bought this morning.
bsnceo: @surfer2211 $ROKU Try it without the $ -- I have the symbol on Quick Quotes w/ no problem
Wykeman: $roku shorts feeling a bit of pressure. I'm seeing 35% float short?
gmj: $ROKU in early off to work with a 3% trailing SL
petros06: Looks like a great call on $ROKU. Thanks @Dan. Full position in, ave costs at $41.65. moving stop up
DAN: $ROKU -- I'm out of ROKU
geotheo: $ROKU For those that need examples of how to trade here is a summary of DAN's actions this morning:

9:29am $ROKU -- watching the $40 level (as noted last night).
9:31am $ROKU $40 is support here. Huge selling volume at the open of $ ...
Robert1965: @DAN $ROKU where would you take profits I have now on my entry 41.50 raised stop to 43.17 out 43.10
liujeff88: @DAN $ROKU Thanks Dan Out of ROku as well
baronp0329: @DAN $ROKU . My tight trailing stop was hit at 43.80 and sold all my shares (avg buy at 41.25). Thanks Dan, AWESOME Trade! You need to do this more often so we can mimic your trades real-time. Thanks again.
Visit the Trading Forum to join in the discussion.
| | |
| --- | --- |
| Stock Price | $USD 49.77 |
| Change | -0.04% |
| Volume | 4,556,600 |
Roku Inc operates TV streaming platform in the United States. Its TV streaming platform allows users to discover and access a variety of movies and TV episodes, as well as live sports, music, news and more.
Request Video of ROKU
Already a member?
Sign in here.
Earnings
August 8th, 2018 - 2018 Q2 Earnings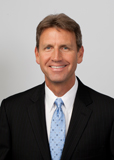 Dan Fitzpatrick
Stock Market Mentor gives you EVERYTHING you need to succeed in the market; all in one place. How easy is that? Dan Fitzpatrick and his elite community of traders share trading ideas, strategies and much more. Dan Fitzpatrick--a world class Technical Analyst, trading coach and regular CNBC contributor--gives you access to all of this with a 14 day FREE membership. Get started TODAY and start trading better TOMORROW with the following premium content:
Nightly video Strategy Sessions with a game plan for tomorrow
Got a stock you want Dan to look at? Just ask.
Patent pending video alerts instantly delivered to you when one of Dan's trading signals is triggered. This is not your typical price alert. This is a short video explaining the action you need to take to make money. No more "Woulda, coulda, shoulda"
Access to over 56,700 stock analysis videos
Access an ever expanding library (56,700) of educational videos that will save you time and make you money
Join a team of friends and traders that have one thing in common; a burning desire to succeed.

Become a Member Today!
Gain immediate access to all our exclusive articles, features, how-to's, discussion group and much more...
Satisfaction Guaranteed!
Your Stock Market Mentor membership comes with a 14 day, no questions asked, 100% money back guarantee!