Roku Inc. (NASDAQ:ROKU)
Bands Volume 200 SMA 50 SMA 20 SMA Videos Alerts Articles Events

traderbren: $ROKU - rolled over. NP.
Junior1: @traderbren $ROKU fell off a cliff. -6% in 15 minutes!
traderbren: @Junior1 $ROKU - yeah, just shoveled out the back door. Made some money on day one, and then off the bottom, but NP at this time.
Junior1: @traderbren $ROKU I will look to short this tomorrow. There are no shares to borrow, so it'll be through options
optionswealth: @Junior1 $ROKU Not much open interest and the spread is 50 cents wide. FYI no position
Aragorn: $HTHT strong but really extended $PCLN looks good $googl and of Course $NVDA. $ROKU like the action
Samik: @Dan What is your take on $C. It seems to be showing a steady climb. Good to invest ? $ROKU seems to be showing an attempt to climb back up. Also, should I sell off $CC (43% profit), $WB (20% profit), $AAPL ($56% profit). Had sold 1/2 of these 3 a few months ago based on your recommendation of taking some profits off the table. Tx
champ: $ROKU........ up 8%
Junior1: @champ $ROKU This will be a fun stock once there's options to trade.
champ: $ROKU @ $21.65 ---- Back-in near the low .....Spec Day trade for now ....Stop around entry.
DAN: $ROKU -- this is the nature of IPO trading. The stock actually doubled from where it opened. Gotta be taking profits when you can. The downside can be vicious. Hopefully no one is in this stock anymore.
Vehid: @DAN $ROKU Not sure if there is a future for this company as it builds ROKU boxes with competitors such as Apple TV, Google Chromecast, Amazon Fire TV... I was expecting $APRN type of chart but some people made good money.
Junior1: @Vehid $ROKU Agreed. They offer nothing unique. And their revenue stream is suspect. It's probably a good short.
DAN: @Vehid $ROKU $APRN Stay away from it. ROKU was a "Trade". The ticker was irrelevant.
issues: @Junior1 $ROKU Cramer did a piece on ROKU and the bottom line is that it's not a good stock to own. Competition etc will cut potential profits.
StockMarketMentor: A Price Alert has been triggered for $ROKU Roku Inc.. Click here to view associated video clip: http://stockmarketmentor.com/stockanalysis.html?ticker=ROKU&clip=92306
ascutia833sunset: Dan, Are you still in $ROKU or did you exit the trade? I got in at $27.16 with a tight stop.
traderbren: @ascutia833sunset $ROKU - just FYI - Dan is normally out of the forum on Friday's. Also, set your stop(s) and practice risk management as Dan may or may not post, since this is SMM as you know, not Trade Along with Dan. He does on occasion give us a heads up on when he enters trades since he likes to make dough like the rest of us. Just wanted to let you know so you don't think he's leaving you hanging if you expect a response today. Good luck with the trade and happy to have you in the SMM forum.
ascutia833sunset: @traderbren $ROKU Thanks, I forgot that it was Friday. Just got stopped out of $ROKU for a small loss
DAN: @ascutia833sunset $ROKU No. Sold into strength.
DAN: @ascutia833sunset $ROKU Suggest selling if the stock falls below today's intraday low. Frankly, I'd sell now. Big move is over this morning. Cliimax buying high.
DAN: @traderbren $ROKU Thanks traderbren. Am working on some small cap stocks today. Lots of stuff flying under the radar. 8-)
ascutia833sunset: @DAN $ROKU Thanks Dan yep I got out looks like it the trade is done, Lost a little on this one, I was wrong but I did have a tight stop.
Gary: ...
COTD: $ROKU gapped as I suggested it would. But now it's time to exit the stock and move to other opportunities.
VIDEO ONE:
$SPX – End of Q3. October surprise? Market cheap? Where else to put money? Don't be part of the Wall o ...
mradams0621: $ROKU New IPO today, opened and up nicely. Would have made a god day trade. I tried their streaming TV service and hated it so I did not trade it. Plus I do not know how to play this game. But as it did so well, just for an adrinilin rush I took a shot on the $NCNA IPO , very small, gambling for sure, just for fun. I do not even know what they do. Just day trading the chart- so far so good. Who's good at this? How to you play this game? Any good books on day trading IPO's? Cramer sometimes pumps them in advance but if he did these, I missed it. Thoughts on day trading IPO's would be appreciated.
mhuie: $ROKU Any thoughts on this ipo?
champ: @mhuie $ROKU ---- I'm just hanging in and watching and waiting to take profits....could be anytime now.
DAN: $ROKU -- I'm taking a small position here. The stock ran up to $23 and hasn't really reversed. It's just pulled back for the past 20 minutes or so. Because this is a new IPO, I view this as a very high risk trade because we simply don't know where the real supply is. $SNAP and $APRN were pretty easy to figure out...and $UBER will also be pretty easy to figure out -- wait for the peak, and then short the living snot out of it as Wall Street touts the wonders of Uber...and traders give it a lyft (er, I mean lift). DAN
Junior1: @DAN $ROKU I would take the other side of that trade... but there's "NTB'
DAN: @Junior1 $ROKU It's kind of a crap shoot. Probably a bad example for me to be setting...but then...I'm human.
mradams0621: @DAN $ROKU $SNAP $APRN $UBER Dan, in general, are IPO's good 59min trade candidates? If like $NCNA, they open in the advertised range, and do not sell off immediately, but show no signs of momo, would you take your small gain end of day and move on? If the first day trades "ho-hum", I don't see any reason to hold it overnight. Without momo, news, pumps etc, it's just a crap shoot right? No edge. No reason to stay.
traderbren: @DAN $ROKU - LOL...we (the SMM gang) love it when you break your rules on occasion, since we do it, and its nice to see you do it too...and yes, that's a human trait. ;-)
traderbren: $ROKU - coming back to earth.
Gary: ...
COTD: $ROKU. Very volatile intraday trading. But stock is up even further after hours. Alert $24.00
$SPX – flag pattern. Holding at 2,500. Doug Kass says we're not learning from history. No? But we are making money. The history ...
Visit the Trading Forum to join in the discussion.
| | |
| --- | --- |
| Stock Price | $USD 40.22 |
| Change | -1.32% |
| Volume | 1,965,190 |
Roku Inc operates TV streaming platform in the United States. Its TV streaming platform allows users to discover and access a variety of movies and TV episodes, as well as live sports, music, news and more.
Request Video of ROKU
Already a member?
Sign in here.
Earnings
February 21st, 2018 - 2017 Q4 Earnings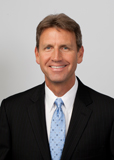 Dan Fitzpatrick
Stock Market Mentor gives you EVERYTHING you need to succeed in the market; all in one place. How easy is that? Dan Fitzpatrick and his elite community of traders share trading ideas, strategies and much more. Dan Fitzpatrick--a world class Technical Analyst, trading coach and regular CNBC contributor--gives you access to all of this with a 14 day FREE membership. Get started TODAY and start trading better TOMORROW with the following premium content:
Nightly video Strategy Sessions with a game plan for tomorrow
Got a stock you want Dan to look at? Just ask.
Patent pending video alerts instantly delivered to you when one of Dan's trading signals is triggered. This is not your typical price alert. This is a short video explaining the action you need to take to make money. No more "Woulda, coulda, shoulda"
Access to over 53,000 stock analysis videos
Access an ever expanding library (53,000) of educational videos that will save you time and make you money
Join a team of friends and traders that have one thing in common; a burning desire to succeed.

Become a Member Today!
Gain immediate access to all our exclusive articles, features, how-to's, discussion group and much more...
Satisfaction Guaranteed!
Your Stock Market Mentor membership comes with a 14 day, no questions asked, 100% money back guarantee!