Sucampo Pharmaceuticals Inc. (NASDAQ:SCMP)
Bands Volume 200 SMA 50 SMA 20 SMA Videos Alerts Articles Events

Geewhiz: @DeBeers $SCMP Nice call on this stock on 12/7. There is an offer: The U.K.'s Mallinckrodt PLC. (MNK $23) announced an agreement to acquire Maryland-based Sucampo Pharmaceuticals Inc. (SCMP $17) for $18.00 per share in cash, or about $1.2 billion, including debt. I BTO on 12/7 for 15.27. Have a stop in now at 17.80. Thank you for another profitable idea, TTMAR STC @ 18. Thank you @debeers
debeers: $SCMP-Should be up this am on the firing of its CEO.Apparently, he has improved the room by leaving it.
debeers: $SCMP-In price truth.
debeers: $SCMP-In price, truth.
debeers: $SCMP-In price truth
debeers: $SCMP-In price truth.
captron: $SCMP This stock is again being bought. Higher than normal volume. Institutions?
debeers: $SCMP- with over 4 million shares being traded, this isn't Ma and Pa Frickett.
Bridget: ...
$SCMP - missed this breakout

IPOs
$SNBR
$MAXR
$CIFS - in a squeeze
issues: @woodman $EXAS = IBD group 9 MEDICAL-BIOMED/BIOTECH GROUP: $CELG $CORT $LGND $SUPN $ALXN $BIVV $SCMP $EXAS.
DAN: $SCMP -- This IBD 50 stock was looking really good yesterday. Enticing. "Almost...." at a breakout level, though the pattern was a bit loose and choppy and would always have been a risky buy. But today...it gapped down 15% on news that it's going to raise money through a $225 million offering of convertible notes. Good lesson in the benefits of waiting for the right trade rather than hoping that the potential trade will work out...and trying to get a jump on it early.
gwenzee: @debeers $SCMP Nov. 9 and following 4 days closed outside of upper BB. Came back to test 8EMA and was successful. Yesterday big vol. but closed in lower 1/4. Up today. Resistance around $18.40ish. Remember I'm no expert just what I see. Others may have a different take.
debeers: @gwenzee $SCMP --thanks,Gwennie
debeers: $TIF/$WLB/$SCMP-All $TIF is, having proved on better than expected earnings that it is indeed a girl's best friend, is Westmoreland Coal with a college education. I expect that $WLB having done some balance sheet work and in an improved regulatory environment should realize the Berenberg and FBR $22 target. Like it or not, it is coal that still furnishes the majority of electricity in this country and I cannot see the new administration allowing the miners to perish under the current suffocating regulatory reform. $SCMP-Dr. Science, I bought this one on fundie strength but I sure would appreciate your and Gwen's insight here. Thanks in advance.
DrScience: @debeers $SCMP I don't know the company, so I took some time to read the latest earnings release. I'm in agreement with @gwenzee as far as technical resistance at $18.50-19. Lots o' folks who didn't/couldn't get off the pot want their money back from ...
infocus: $GCP $SCMP - Stopped out of both positions. $GCP for nice gain and $SCMP for almost breakeven (Lost the big gain of yesterday)
woodman: @infocus $GCP $SCMP - fyi re $GCP, it reports 8/10 before the open.
infocus: @woodman $GCP $SCMP - On $GCP I had a nice profit and it was slipping away. Sent it packing. Would likely not have held over earnings. Will watch for a pullback on the 10th. Lost all my profit in $SCMP. I know, I know, should have had a stop in. : > ( After several consecutive days of new yearly highs in my trading account I shouldn't complain about a small loss today (probably).
infocus: $SCMP - Up 4% on earnings announcement. Breakout? Long.
StockMarketMentor: A Price Alert has been triggered for $SCMP Sucampo Pharmaceuticals Inc.. Click here to view associated video clip: http://stockmarketmentor.com/stockanalysis.html?ticker=SCMP&clip=73367
SierraJW: #Pharma resurgence? $CEMP, $SCMP, $HZMP, $IONS
SierraJW: #NEWS Buzz (Schwab news) Specialty Pharma getting clipped by Valeant questions $VRX - 38% .. $HZNP -8.6%, $SCMP -5.6% today. FD: small positions, (last two only), NP VRX.... watching....
SierraJW: $SCMP Added to position, long, May go for covered calls STO Dec 17.50 tomorrow.
SierraJW: #My current positions that are up today, FWIW Ticker, % change today(P/L), AnnL Dvd Yield; $GME, 6.4%, 4.00%D; $CEMP, 5.2%, 0.0D; $NOG, 3.1%, 0.0D; $KEYS, 1.2%, 0.0D; $CVX, 1.24%, 4.76%D; $XOM, 0.60%, 3.6%D; $VLO, 0.88%, 2.75%D; $NFLX, 0.3%, 0.0%D, $HZNP, 7.79%, 0.0%D; $SCMP, 2.85%, 0.0D; $NHTC, 2.5%, 0.46%D (PB to 50dsma);
issues: Stock selection: I was looking to buy or add to the following (but waiting until Dan it's ok = all clear)$SUPN $DVAX $MOH $MANH $CDW $HA (IBD buy point $26.20) $SCMP $PAYC $TSS $ELLI $CDNS $STZ
issues: @issues Bought 1/4 positions on the following $TNA $SSO $DEPO $TSO $SCMP $ABMD $SWKS $NFLX $JBLU & $TSO. But is the party over or just starting?
judysteiner: $SCMP ibd stock up in over 500% more volume,raised guidance yesterday, Got a small position
tjv821: $SCMP looking real strong today
SierraJW: @tjv821 @halsreef $SCMP I have a small position, pulling back and holding just above the esma8. May look to add to position, with a tight stop on the new portion.
SierraJW: @Bridget $SCMP see my current post... PB may be a good entry. Jim
tjv821: $SCMP anyone else in this?
Bridget: @tjv821 no, but wish I was. Watched it earlier this year but had forgotten about it since. $SCMP.
hallsreef: $SCMP @Dan @Bridget any thoughts on the chart?
pcotton: #scan #rightUpper pullback to 50 & bounce $ANAC $AYI $AZO $CBI $COTY $GTN $HCC $KMX $LEA $MEI $MNST $MRH $NWBO $OLED $PF $SCMP $SWKS $TYL $UHS $VRNT
pcotton: #scan #rightUpper pullback bounce $AAPL $ACM $ADI $ALTR $ARIA $AYI $AZO $CAG $CBI $COTY $CRUS $DWA $EA $ELLI $EXPE $FCS $GIII $GTN $HLT $HMHC $HW $IPXL $IRDM $JCOM $KMX $KND $LVNTA $MANH $MNST $MSG $NWBO $PRTA $Q $RAI $RCPT $SCMP $SLCA $STNG $SWKS $TNET $ULTA $UVE $VMC copyable version: AAPL ACM ADI ALTR ARIA AYI AZO CAG CBI COTY CRUS DWA EA ELLI EXPE FCS GIII GTN HLT HMHC HW IPXL IRDM JCOM KMX KND LVNTA MANH MNST MSG NWBO PRTA Q RAI RCPT SCMP SLCA STNG SWKS TNET ULTA UVE VMC
pcotton: #scanResults after market 4/16- revised after discussing with @GreenGhost. This is upper right trending, *bounce* after pullback to 20,50, or weekly 20. A recent flat pattern converging on uptrending average counts as a "pullback". The idea is to capture "upper right" plus a pullback and bounce. This is about half the scan results, the rest were rejected for looking like rollovers, consolidation, or just "could go down further". Comments appreciated, and thanks to GreenGhost for helpful criticism. $AET $AHS $ANSS $BSX $CONE $MPWR $SCI $SCMP $SEIC $TSS $ULTA
janner0814: $OVAS $ESPR $SCMP catching bids
Iconbrushman: $SCMP - Pulled back from breakout on lighter volume. IBD Composite rating of 93. SAR in beginning of uptrend.
boba: Gale - A big day for small bio-tk; $ARWR, $SCMP, NVAX
woodman: Some Biotechs - here are some recently battered biotechs that merit some watching as they may be firming up and appear to be rebounding off support and/or some moving averages today: $ACAD (strong day), $ZGNX (good day, but still a lower high and lower low), DVAX. Honorable mention: $CLDX off the 100 day; $SCMP (long tail today, but stalling at the 20 day and just turned red).
woodman: $SCMP - Big move yesterday, continuing today -- just moving through the 200 day -- and starting to fill the gap down from 7/5. FD - small position.
Visit the Trading Forum to join in the discussion.
| | |
| --- | --- |
| Stock Price | $USD 0.00 |
| Change | 0.00% |
| Volume | 0 |
A biopharmaceutical company focused on the discovery, development and commercialization of proprietary drugs based on prostones, a class of compounds derived from functional fatty acids that occur naturally in the human body.
Request Video of SCMP
Already a member?
Sign in here.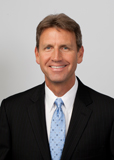 Dan Fitzpatrick
Stock Market Mentor gives you EVERYTHING you need to succeed in the market; all in one place. How easy is that? Dan Fitzpatrick and his elite community of traders share trading ideas, strategies and much more. Dan Fitzpatrick--a world class Technical Analyst, trading coach and regular CNBC contributor--gives you access to all of this with a 14 day FREE membership. Get started TODAY and start trading better TOMORROW with the following premium content:
Nightly video Strategy Sessions with a game plan for tomorrow
Got a stock you want Dan to look at? Just ask.
Patent pending video alerts instantly delivered to you when one of Dan's trading signals is triggered. This is not your typical price alert. This is a short video explaining the action you need to take to make money. No more "Woulda, coulda, shoulda"
Access to over 56,100 stock analysis videos
Access an ever expanding library (56,100) of educational videos that will save you time and make you money
Join a team of friends and traders that have one thing in common; a burning desire to succeed.

Become a Member Today!
Gain immediate access to all our exclusive articles, features, how-to's, discussion group and much more...
Satisfaction Guaranteed!
Your Stock Market Mentor membership comes with a 14 day, no questions asked, 100% money back guarantee!