ProShares UltraShort S&P500 (:SDS)
Bands Volume 200 SMA 50 SMA 20 SMA Videos Alerts Articles Events

DavidM: I am a bit surprised that the typical hedges such as $SDS and $TWM are not seeing huge volume today, although it could certainly be because everyone has been getting ready for this for a while.
issues: @issues $USLV Some of the bear efts are $TZA $FAZ $ERY $SPXU $SDS $SOXS $LABD $BIS $ $ZBIO
DavidM: @Alexandra I removed mine. I also sold most remaining long positions today, added some $sds and covered my remaining longs that were not already covered.
champ: $SPX 2,106 RHRN - $UVXY - $SDS - $JNUG ---- The $DJI is finally breaking down....taking just about everything with it. In the month of October the $DJI dropped only 175 Dow points....really not that bad.... but today it looks like this could be the start of even a bigger drop going into the elections....is my guess. Had some buyers step up to the plate here and the markets could be trying to settle down RHRN. Have to see how it plays out going into the close.....could get real bad in the coming days.....but known one really knowns at this point. WTI-Oil is holding up pretty good here....only down $0.17 @ $46.69 for now.
issues: The market may go down even after the election. Remember how long it went down when Al Gore challenged the election with Bush? Months. Looking at BEAR efts: $SDS $QID $SH $SRTY $PSQ $RSW $TZA $SDOW $SPXS $SQQQ; fees vary but $SPXS looks cheaper
issues: @issues $SDS $QID $SH $SRTY $PSQ $RSW $TZA $SDOW $SPXS $SQQQ My choice would be: $TZA & $SRTY up 10% in 10 days. Then $SQQQ up 5% in 10 days.
issues: @issues $SDS $QID $SH $SRTY $PSQ $RSW $TZA $SDOW $SPXS $SQQQ As I look at these charts I do see that the best ones are at resistance. It's tempting but I can't seem to press that BUY button. Tomorrow may be the bounce. That would be the time to buy the bear etfs for the following days. I guess I will determine that tomorrow.
mopick: @champ $SPX $VXX $SDS $USO Hit the $SDS immediately if Fed announcement for rate hike or hawkish comments? Seems like a likely bet, no?
champ: @mopick $SPX $VXX $SDS $USO -- $SSO for me positive...and if they raise rates $BAC $GS $VXX $SDS ....I'm not thinking really thinking about Oil trades because I'm already in 6 trades but I might take profit and sell.
champ: $SPX $VXX $SDS - $USO - WTI - Oil is holding now at $45...giving the markets a break but the main reason for this drop is all about interest rates.....as we all know. Watching $VXX RHRN for a new entry ..along with $SDS.....had great move this morning....with VXX....we should get another leg down...if not today ...maybe tomorrow. I'm only trading ETF.'s at this point....and for sure I will not be taking on any new position....unless one hits me over the head.
mopick: @champ $SPX $VXX $SDS $USO You might check out $APC, really strong recently in the oil patch. Also, one that's been neglected on this board for a while which has been up huge for sometime is the refiner, $WNR! I'ts actually up today again.
champ: @mopick $SPX $VXX $SDS $USO $APC $WNR - I'm day trading it off the low....
champ: @mopick $SPX $VXX $SDS $USO $APC $WNR - Thanks...for the post. I was really under the gun ...when I received it. I had a lot of day trades working today but I'm out all now. I was in $APC in on 8/8 and posted....I have been watching APC for a week or ...
mopick: @champ $SPX $VXX $SDS $USO $APC $WNR $AJL Got it, thanks! I'll pull them up individually from now on. Figured somebody was still in /out of $WNR.
ryanj: @champ $SPX $VXX $SDS $LABD $DUST $QID #MyTRADING , thanks for sharing Champ! I like your thinking.
champ: @stockrunr007 $SPX $VXX $SDS $LABD $DUST $QID - #MyTRADING STYLE on EFT's...Just keep in mind that trades in ETF's ....for the most part always work the best off of news...less Spec....thats when you get the nice moves and with less zig-zags...on new ...
champ: @Motorman $STX $WDC - My guess is that their is NOT a lot of upside left...in the short term... unless you are going to be long term. In the short term this market is acting like it going to take a rest and fall even more going into the FOMC rate decision on 9/21....we could drop say 500 dow points or so...maybe even more....but I'm only guessing. Just a lot of uncertainty in the markets in the short term. I took profits in 14 stocks this morning and I might even sell more...? I'm also long on the open with $VXX and $SDS with very large positions....at this point but these are Spec day trades with trailing stops.
champ: @maratom71 $JNUG - No not really....I'm watching and making a list on stocks that are Green or near Green....those could be the winners going forward....can't really play the hope trade in this kind of market.....everyone is getting hurt....except the shorts...$VXX $SDS $LABD $TZA....the markets might be just about done going down now...at least for the day...?....we should be getting close but you can really tell now that this is now about next week and going forward.....RHRN.
champ: $VXX $SDS -- Back in both at a lower price...they just said 70% on the orders going into the close are sell orders....I think thats what I hear Cashin say....
champ: $SPX - I took profits on 17 stock today and 75% of them were in the fist 1/2 hour this morning in a down market...as posted but I got lucky and had a nice green day by taking trades in these 4 ETF's today near the open $VXX $SDS $LABD and $DUST ....I set-up my trading plan as I do everyday in the pre-market off of news and I got lucky....it all came in. However, I did come in $VXX 3 x's with size and scaled out with 11 sells... during the day. Everyone have a Great Weekend!
stockrunr007: @champ $SPX $VXX $SDS $LABD $DUST Good move today on the inverse ETF's. Tried $QID and $VXX previously but always seem to get it wrong. This certainly was the day to make it big on these ETF's. Congratulation on some good moves.
champ: $SPX $VXX $SDS - This move this morning is off the ADP payroll # because we could finally get a rate hike in September....some are thinking and thats really no big surprise but the markets don't like... the unknown and uncertainly and that causes volatility......and opportunity. WTI-Oil dropping this morning is also not helping. I'm now Spec long $VXX and $SDS for now but with trailing stops.
champ: $SPX $SDS $VXX - I'm now thinking this could be the turn that we have been waiting for. Looks to me like all sectors are now down ...even financials $XLF. The days of easy trading are now gone...is my guess. The markets could be giving us clues on direction...but we will have to wait and see how it plays out... over the next fews day.
champ: #YELLEN - The agenda on the time for Yellen speech tomorrow has been released and the Time will be ...10:00 ET in the morning...per Schwab...thats what they said. Basically investors have maintained a cautious posture ahead of the speech. Yellen's remarks will also contribute to increased volatility in the overseas markets. This news will be effecting the Gold and Financial ETF's and stock trading in both sectors....along with the markets....Game On at 10:00 ET. $GDX $NUGT....$XLF $KRE $KBE $FAS and $SPY or $SDS...NP's but I'm long $BAC and posted.
champ: $VXX and $SDS - New Spec long positions and I have risk management in play now ...selling positions and taking profits on swing trades....my guess is we could go a lot lower....and I will slowly back out of more positions if this keeps up....no panic...just risk management.
agent99: @champ $VXX $SDS I was thinking about the same thing. I haven't pulled the trigger yet, but watching closely.
champ: $SPX $VXX $SDS $DWTI $RUSS - Once this gets rolling, I really don't know whats going to turn the $SPX back up ..other than WTI - Oil and it is LOD now at $39.32 down $0.74. I'm back in $VXX and $SDS and I'm still holding $RUSS and I'm back in $DWTI... which has now bounced $14.40 off the low.
stevef214: @champ $SPX $VXX $SDS $DWTI $RUSS $DWTI looked to print a bullish engulfment so I got in about 2:30 or so for a trade. Lets see what tomorrow brings.
risaac: $SDS Just bought Aug 29 16 calls of this inverse etf to hedge portfolio for month of Aug. Thought it was a good buy at .68 only .13 of time premium spent.
mopick: @risaac $SDS Think that's a shrewd move. August is traditionally a poor month & I think most of the good news is out there and reflected in this over-priced market. Then we have the elections, OMG!
champ: $VXX and $SDS ...OUT taking profits.
agent99: @agent99 $UVXY Is it time to start buying inverse index ETFs like $SDS? or $UVXY? That's what I meant. I know $UVXY is not an inverse index ETF.
maratom71: @champ $UVXY $SDS- When do You think is the best time to buy these? Thanks
champ: @Alexandra $VXX $SDS - Don't know if it worth it or not....as of now it looks like these hedges are not going to work...this time around. The $SPX could in the beginning stages of a slow breakout and we might crawl up the ladder from here. As traders start dropping off short positions. A lot of cash on the side....that will slowly move back in if we don't turn soon. I added back 60% of $T and $VZ at lower prices today because the $XLU started moving back up. I would like to see the markets go up not down. Momentum drop off today because of oil but it's climbing in the AH's markets now. We will know more about market direction in the morning....my guess is we will be about flat....nothing big either way.
mopick: @Alexandra $VXX $SDS I'm with you on VXX. This market is SO extended. Also, Fed meeting week after next where the chatter undoubtedly will be less dovish. VXX at mutli-year lows.
Alexandra: @champ $DGLY my stop of 4.99 hasn't been hit. But I do regret buying it. 😞 I'm holding $VXX and $SDS until tomorrow since I've held it this long.
champ: @Alexandra $DGLY $VXX $SDS - I'm holding a core position and also a trading position in $TASR, so I decided to take DGLY off while I still had a nice profit. It was green but turned red on a nice up-day... so I was thinking some of the current holder ...
Alexandra: @Champ Are you still holding $VXX and $SDS?
champ: @Alexandra $VXX $SDS - Yes, I'm still holding both hedges but the markets look to be strong at this point. It would take some type of news to turn the markets.
Alexandra: @Champ The markets do seem strong. I guess the cost of holding $VXX and $SDS is worth it because it would suck if the market plummeted down and we didn't have it. I take it you will sell yours on Friday ?
Alexandra: @CHAMP $VXX $SDS Should I assume you are still in these because you haven't posted anything about selling them ?
champ: @Alexandra $VXX $SDS - Yes, I'm still holding both of these small hedge positions for now and I did not add today....both positions are flat. If the markets turn... I will add to both of these and add other ETF's. I'm just watching, waiting and hanging out. As of now I'm only in the markets 30% with 23 positions.....70% cash.
Alexandra: @champ $VXX $SDS I'm also mostly in cash. What's the other 20 positions ? And if the markets turn down, what other ETFs will you add ?
champ: $SDS new Spec position on the close but only 1/3 size for now at $17.25. The ATL was $17.21.
champ: $FAZ @ $39.23 adding to Fridays swing. New positions this morning $SDS @ $17.90 $TZA @ $36.11 and $LABD @$34.06.
champ: $SDS $TZA $FAZ $LABD - The $DJI (dow) inter-day low was 17,785 has bounced a little but only 10 points but these short ETF's are working and are now hanging around HOD but zig- zagging... as WTI-Oil is getting hammered. However, oil short ETF's are also working $SCO and $ERY. $SPX - This down turn could be the beginning of day 1...after the nice $BREXIT bounce but I'm only guessing at this point. We will get more clues on market direction today as we go into the close. One big clue would be if the market closes around LOD. If it looks like that is going to happen I will be adding to these ETF's again.
champ: $SDS $18.53 $VXX $16.83 - @EUROPE.... Could get another leg down when the markets close in a few minutes.....is my guess...????
Bridget: @champ $SDS $VXX meaning you are long on $VXX?
champ: @Bridget $SDS $VXX - Yes... I'm long on both and might add again but watching for now.....trying to build positions.
champ: $SDS and $VXX ...I added on both.
Remington: @champ $SDS $VXX no flees on that dog..lol
champ: $VXX at $16.54 HOD up 14.9% . Great run today but only going to swing 1/2...position to large....will try again tomorrow. $SDS is a little tamer... going to swing full position.
champ: $SPX at 2,096 down 19.41 $DJI at 17,865 down 119.85 both on Fridays close. @Repositioning - I posted on Thursday 6/8 and said on that post I started taking profits and sold about 70% of all my positions. Friday I sold more. Not holding very many sto ...
mikeo561: @champ $SPX $DJI $SDS $VXX -- Hi champ. It sounds like your decision will turn out to be a winner. Just curious........ when does Mrs. Doubtfire drop the FOMC Rate Decision bomb on Wednesday June 15? Is that a 12:30 deal or at 2 p.m.? Thank you for your contributions to this forum. I, for one, appreciate you. (***** Man, it's hot outside.)
champ: @mikeo561 $SPX $DJI $SDS $VXX - Don't know about my decision.... the market Never does what you think it should...have to wait and see. On the FOMC....Wednesday 6/15... its at 2:00 pm ET. Where are you... its hot outside? I'm in Monterey, Ca.and its HOD 67 on the ocean right now. Thats nice to hear...Thanks.
mikeo561: @champ $SPX $DJI $SDS $VXX -- Charlotte, NC........... well, actually, in a very small suburb just north of Charlotte, but close to Charlotte / Lowes Motor Speedway. At my house, the high was 98 and at 7 p.m. it is still 94. I put my outdoor thermometer on the picnic table out back and it went up to 125 almost immediately. Fortunately, the humidity is only about 50% so it is MUCH cooler than Louisiana where I come from!!!!!!!!!!!!!!!!!! Phew. Have a good evening and I'll be watching you for the FOMC announcement. Cheers!
champ: @Aragorn $EMES - Thanks...if it works...$SPX I'm long with a full position in $SDS and $UVXY about an hour ago....going to see what happens going into the close...
champ: $$SDS and $UVXY out markets are turning...not going to take a loss...sold about 10 minutes ago.
champ: $UVXY and $SDS - $SPX at 2,045 don't really know but it sure feels to me like we could break 2,040 in the next few days or so...is my guess. I'm now setting up for a possible correction. Nothing is safe here today ....only place to hide out is in the energy sector this afternoon. I started selling positions about 2 weeks ago and posted...not holding very many positions and the ones I'm holding are small in size now. No panic just taking down risk and not holding many Spec longs but I'm still holding $VRX...for now. Added back $SDS this morning and now $UVXY going into the close...need a few hedges. I'm leaning about 30% bearish now......Follow-Up.... could be day 1 here.
Thebigshort: @champ $UVXY $SDS $SPX $VRX I'm holding a strangle for earnings. 5 calls may weekly next week expiratuon. 5 may 30 and 5 may 26 puts. Debit 1.75. My thinking that with the heavy volume in the last 2 months. Something big either way.
champ: $SDS and $VXX - I'm now holding hedge positions this morning with both of these ETF's... with trailing stops. If the market drops more I will add others. The markets are looking for direction....and I have no clue on direction but we could turn down now that earnings are mostly behind us but we still have about 30% more I'm guessing.
champ: $SDS at $65.66 now - I have a large size Spec position working this morning...don't know if I'm going to swing.
Tr8dr: $SDS $TZA $DOG Any thoughts about taking a little of something like these today?
champ: $NUGT at $58.31 - Long this Gold ETF this morning...also watching the dollar and Oil. ---- I'm also long this ETF...$FAZ... I don't think that their going to be raising interest rates anytime soon...is my guess. Also long $SDS....Trailing Stops on all.
Tr8dr: @champ $NUGT $FAZ $SDS Thanks , you made me feel a little better about a $SDS position I opened earlier with a tight stop
Aragorn: @SusanW $VIX $UVXY $TVIX all can be traded in a down market. It is talked about all the time at SMM. There are directional plays for shorts in the SP $SDS for example $TZA for short IWM
hunter2: #Market - $GLD $TLT $TNX-X If not already mentioned, money still moving into gold and bonds. $SPY Major indices, battle between buyers / sellers near resistance. Will hold small position in $SDS and $NUGT .
issues: @hunter2 $GLD $TLT $TNX $SPY $SDS $NUGT #Market $SDS is right at the 50 day. Do you see this as support or do you expect a drop in the market?
hunter2: @issues $GLD $TLT $TNX $SPY $SDS $NUGT #Market Hi issues; I don't know which way the market will go, but I have started a short position against the S&P using $SDS and am holding gold based on:

- the major indices are nearing resistance. S&P ...
cmac: @brandonh $SDS selling these gap opens almost too easy. Manage that stop limit order carefully.
brandonh: @cmac $SSO So you're buying $SDS then? LOL
Jorma: @Aragorn $NFLX - I can't focus today either, car trouble, dryer trouble, etc., played $SSO/$SDS, and closed my OTM $NFLX Jan 121 calls all for some profits, but this is painful no matter how you look at it. Yes, our musical tastes are eclectic, how can they not be, there is so much, from The Dead to Marley, Jimi and Janis, Johnny Cash, Todd, Jefferson Airplane, where do you stop? If I could have a do over, I'd try to be a musician, better to be poor and happy... luckily, I have music and my children, a pretty good deal! GL, hang tough buddy. Are you guys still having your Manhattan dinner with the impending blizzard?
Jorma: $SDS - did a quick scalp, but lacked conviction, out with small gain, market may snap back, will wait a bit longer.
BocaRick: @champ $SSO $CROX Long the spy? I thought you would be short? $SDS $ or something?
rtomczak: $SDS Bought at the close and near low of the day. Planning for a morning sell off tomorrow.
Bert953: Interactive brokers seems to have been working all day. I was completely flat going into today and made a few trades in $xiv, $rsp, $xlv, $ this am. got stopped out of everything around 1-2 pm. currently long starter positions in $dog & $sds that I just put on.
billfumick: #Long $SDS for a trade...
champ: $UVXY - $40.64 - New position this morning on the open. $SDS - $20.86...long on both.
champ: $SDS $21.10 - Just double up on this $SPY 2 x short....this one is a slow mover compare to some of the others that I'm in ...like $UVXY which is now up $7 from the low and still climbing.
dann055: $SDS BTO July 21 C SPX continuing to make new lows.
champ: $SCO,$SDS, $VXX, $BIS,$MOMO ..I added to these swings this morning but I'm still not real sure about market direction going forward. $PAA I'm still holding my short. Only holding a few longs at this point. Looking at $SPXU and $UVXY for a trades..?
Jorma: $TLT $SDS - continue higher, staying long.
champ: $SDS - Adding again to this slow mover RHRN. $VXX adding again but not going to get carried away.
champ: $DGLY - Watching ..might add. The boat is already loaded with $TASR. I have swing hedges working with $VXX and $TZA but I have know clue about market direction at this point....just watching....might add $SDS if the market lets me in. Only holding a few stocks....but I'm watching lumber stocks....I have swing positions in $LPX and $NBRXF. NBRXF is the world largest OSB board lumber company but the stock share volume is always very low. However they love this stock in Canada....a total of 17 mills....7 in the US, 4 in Europe and 6 in Canada. Only 38 mills in all of North America. OSB prices are on the bottom after the very bad winter last year and now lumber is moving....flying. Most of their mills are now running at 100% ...a few are in the 90's. Prices should follow. Gary might like this stock buy low sell high.
champ: $SDS . I'm now long. $VXX and $TZA I added. In Canada this lumber company $NBRXF is now up 4.43% on volume of 103,000 shares ...volume in the US is only 1100 shares ...kinda hard to believe. The US price is now $21.75 up $0.92.
champ: $XLF - $FAZ - Watching the 10 year drop a little today...not much only -0.30...30 ticks.. but the $XLF is dropping. Not really helping the markets...also watching $USO if oil breaks down the markets could drop even further. I have hedges working with $VXX, $SDS and $TZA added on the open.
champ: With a quick glance ...it looks like $TZA won out over all the 3 x shorts ETF's today...it was up 6.50%...even beat $UVXY it was up 5.46% ...both quotes were on the close. Holding very few stocks now but I was 1 day late...started selling yesterday... should have sold all. Still holding $TASR $T, $VZ, and $GNW. Also sold 3/4th of these 3 hedge swings going into the close today $TZA, $SDS and $VXX....would like to buy back in the morning.
champ: @dkoran $SPY- I have read your comments and I agree. I have been scaling back and taking profits. I also had a few large hedges working today but scaled back on the close with only SMALL swing positions now in $SDS and $VXX. I'm still holding 21 positions for now but like you I really don't feel good about the market at this point either.
dann055: $SDS Closed. May be a good sign for market?
janner0814: @dann055 Not necessarily. $SDS $TZA all have that "drag." Which is why I no longer trade either (less liquid that its counterparts $SSO $TNA). edit add: Personally & IMO, $SDS is a better vehicle than $TZA (which is good when it's going in your direction... stubborn when trying to get out when it turns south).
champ: $C - New position this morning ahead of the banks CCAR AH ... a new bank play. Also holding a full position in $BAC. $OA still working but watching. $DE - I'm still holding a full position in this swing short....has not been doing much...a scratch at this point. Also holding a few swing hedges with $VXX, $SDS and $TZA.... could add at anytime. $LL is working to today ...I think some of the shorts will cover ahead of companies news conference tomorrow morning at 10:00....I have a swing long working.
champ: $VXX - $SDS - $TZA - Double up on all hedges a few minutes ago....watching ..not going to run to tight ....going to try and give them a little room work. Don't really know market directions ....but I do like some of the banks $MS, $BAC and $C.
champ: $SDS and $VXX ..out
champ: $SPY - I started scalding back in the market on 3/4 see post. Now watching....I started adding to $VXX and $SDS yesterday ...going into these position very slow. Today I took out a new position in $TZA. Now holding very few stocks and scaling out of the ones that I still have. Got lucky and sold all of $AAPL on the hi yesterday. Don't really have a clue on market direction but now I'm guessing we might be headed lower. I'm still holding $HABT, $SNOC, $LOCO, $INFN and my $BAC that i bought the other day looks like hell but I'm thinking it will get well tomorrow after the banks stress test.
dann055: $SDS So I had a long position in SDS and closed it yesterday thinking that a positive job number would push the market up. So much for understanding market dynamics. I guess good news is now bad news. Eeesh
mradams0621: #Weekend forum discussion topic request. #Day trade. What is your "go to" bearish short term day trade when you see the market rolling over. I have been paper trading (bearish) $TZA, $SDS, $UVXY. Today the results were 3%, 1.8%, 14.1% respectively. Seems like a huge difference, and at least on Friday afternoons, when the market is "up" and due for a little "close out the weekly books" type of pullback, the $UVXY seems to be the best play. Are there others even more reliable? Would love to hear from others this weekend on how you try to do a little market hedging when you expect a short term swing.
Bert953: market rolling over, Long $QID, $SDS, $VXX, $RWM
SmallDogTrade: $SDS guess there is a bullish argument here as well? http://scharts.co/1iH8vYS
zguy1: $SDS - $TZA - Bummed out that I closed these bearish plays this AM. I would buy them back right now but they are at higher prices from where I sold them. With my luck the market would catch a bid. I get this feeling that we are heading lower. I hate being right but selling too early.
Wolf: $SDS long 1/17 23 calls. If SPY pulls back, will buy SSO. I use SDS to hedge because it has a better bid ask spread on calls than SSO.
Visit the Trading Forum to join in the discussion.
| | |
| --- | --- |
| Stock Price | $USD 47.11 |
| Change | 0.02% |
| Volume | 619,817 |
The investment seeks daily investment results that correspond to two times the inverse (-2x) of the daily performance of the S&P 500?. The fund invests in derivatives that ProShare Advisors believes, in combination, should have similar daily return characteristics as two times the inverse (-2x) of the daily return of the index. The index is a measure of large-cap U.S. stock market performance. It is a float-adjusted, market capitalization-weighted index of 500 U.S. operating companies and real estate investment trusts selected through a process that factors criteria such as liquidity, price, market capitalization and financial viability. It is non-diversified.
Request Video of SDS
Already a member?
Sign in here.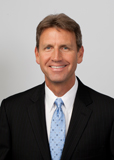 Dan Fitzpatrick
Stock Market Mentor gives you EVERYTHING you need to succeed in the market; all in one place. How easy is that? Dan Fitzpatrick and his elite community of traders share trading ideas, strategies and much more. Dan Fitzpatrick--a world class Technical Analyst, trading coach and regular CNBC contributor--gives you access to all of this with a 14 day FREE membership. Get started TODAY and start trading better TOMORROW with the following premium content:
Nightly video Strategy Sessions with a game plan for tomorrow
Got a stock you want Dan to look at? Just ask.
Patent pending video alerts instantly delivered to you when one of Dan's trading signals is triggered. This is not your typical price alert. This is a short video explaining the action you need to take to make money. No more "Woulda, coulda, shoulda"
Access to over 50,100 stock analysis videos
Access an ever expanding library (50,100) of educational videos that will save you time and make you money
Join a team of friends and traders that have one thing in common; a burning desire to succeed.

Become a Member Today!
Gain immediate access to all our exclusive articles, features, how-to's, discussion group and much more...
Satisfaction Guaranteed!
Your Stock Market Mentor membership comes with a 14 day, no questions asked, 100% money back guarantee!