Sears Holdings Corporation (NASDAQ:SHLD)
Bands Volume 200 SMA 50 SMA 20 SMA Videos Alerts Articles Events

Henry: $SWK unlike $HD this seems to have gone down enough. I just can't believe $HD is going to go the way of $SHLD
champ: @Henry $SWK $HD $SHLD --- On $HD traders/investors are just taking profits and are rotating into laggers in this same #RedHot sector $XHB....thats really all thats going on and why not...its a smart move. On $SHID... this stock has been in a drop ever since 2014...really hard to compare because they are not even in the $XHB sector.
phgruver: $AMZN and $SHLD are going to put $HD and $LOW out of business? I don't think so. I've been looking for a better entry to add to my hugely profitable $LOW position, and I think I just got it.
Vehid: @phgruver $AMZN $SHLD $HD $LOW Looks like AMZN name is enough these days to do anything. Broken Sears roared today because AMAZON. Seeing what happened to $COST, not sure if $HD or $LOW can come up anytime soon.
CHOFF: @phgruver $AMZN $SHLD $HD $LOW - agreed....$COST and now $HD killer, I think not.
Bridget: #Notes : $RUT - new high $XME - big moves today $NFLX - earnings tomorrow Multiple banks reporting tomorrow $GS $SCHW $TWTR - breaking out $ATHM - working but don't chase it $NTRI - breaking out $SODA - breakout $CENX - new high $ALGN - starting to breakout $KKR - breaking out $OTIC - breaking out $OLLI - new high $YRD, $YY - now you're chasing $JKS - best performing solar stock today $KRO - cup and handle $DRH - breaking out on the weekly $LUV - good buy point $KMB - holding at support $TGT $WMT $JCP $SHLD - retail getting a bounce IPOs hitting new highs $SOI $ATNX $AKCA $HCC
efrain007: $SHLD ugly
efrain007: $SHLD testing 200d. Still has support at 50d and uptrend line.
efrain007: $SHLD bounced off the 50d yesterday and retesting today. Also has support at uptrend line from February.
bigbartabs: $XRT ... I wonder why $AMZN is not in the top 10 holdings of this ETF. Seems like a no brainer to have this as the top dog. Gee, do you think that $SHLD (#2) could be replaced with $AMZN? Whomever manages the tickers in this ETF probably wonders why they never get a year end bonus.
DavidM: $SHLD down 8.4% on a stong up day. Considering adding to a short position.
DavidM: @Bridget $SHLD Maybe it is time for this poor stock to give it up.
DavidM: $SHLD up 8.6 % today. Maybe my short is misplaced.
Bridget: @DavidM $SHLD I think this just someone trying to squeeze the shorts. This bounce will soon end and I'll be looking for a bearish entry. But don't anticipate the move, wait for the charts.
Bridget: $SHLD this looks like a short squeeze.
DavidM: $SHLD closed at the HOD. That is scary.
cmaxwel1: @Bridget $GDX $UUP $ULTA $MTN $FIZZ $SHLD $WLDN $FNSR $ACIA $OCLR $PAY $ZUMZ $IBB $ABBV $VRTX $AMGN $MDT $KITE $TTPH $AUPH $XLK $SMH $AMD $AVGO $ATHM $AEIS $LRCX $SWKS $VEEV $MRVL $RMP $ZIOP $HOG $PII $T $AON $HTZ $RH $PANW (big volume on $PANW). Adding on monday
tejas7: $SHLD no inside day. keeps going.
tejas7: Lost the opportunity to put in a nice daytrade for $SHLD. Just riding on yesterday's starter position...
Bridget: ...
$SHLD - made a big move higher today, still lots of overhead resistance
$WLDN - breakout on earnings
$FNSR - broke down on earnings and draggin other down too $ACIA $OCLR
$PAY - back to the 50MA after earnings
$ZUMZ - another retailer taking it on t ...
tejas7: $SHLD Bouncing off higher low after earnings. Small, speculative trade. Tomorrow should be better day to add. If and when it prints inside day.
Henry: $SWK $SHLD SWK was withing a point or too of me adding more and they went and bought the Craftsman brand from $SHLD now it's up $5 in pm
phgruver: @Henry $SWK $SHLD ...that's sad, when you think about it. For years, Craftsman stood head and shoulders above Black & Decker in quality, innovation and function....
Kjksm1: Does anybody out there think $shld is a sell?
issues: @Kjksm1 $shld It appears to be forming a cup shaped pattern. The pattern doesn't suggest a sell to me.
TunaHelper: @Kjksm1 $shld is always a sell for me (or more accurately stated, I'd never own it). Maybe it'd be a trade, but not an investment. Their management is really squirrelly. The chart doesn't inspire confidence.
champ: $SHLD @$12 - New Spec swing long on todays News.
DAN: $XRT $FIVE $FINL $M $JCP $SHLD -- notice that all of the department stores are moving lower today. Even the ones that are actually up on the day (e.g., $M) are trading at their intraday lows after weak rallies. If you've been trying to catch an oversold bounce...I think that bounce has dun bounced all it's gonna bounce.
Paddleboard: ...
$AAPL $ABUS $ACAD $ADRO $ADXS $AEGR $AEM $AIG $ALE $AMBA $APC $APOL $ASH $AU $BDSI $BG $BHI $BHL $BIN $BITI $BMY $BRCD $BYD $CASY $CAT $CBRL $CL $CLF $CLNE $CMI $CNP $CNQ $COG $COP $CORE $CRM $CRUS $CSCO $DANG $DDD $DJ-30 $DLTR $DO $DPLO $EBIX $EBS ...
Bridget: $SHLD Sears may be going the same was as Radio Shack. The younger generation sees them as completely irrelevant.
jltrader1: Earnings Next Week: Of the companies reporting earnings for the week of June 8 - 12 some of the bigger names include: Monday: Pre Market - $SHLD, $MTN, $BRLI, $DATE, $PRGN After Hours - $HRB, $UNFI, $PBY, $PLAY, $LAYN, $TPLM, $CBK, $FCEL, $KANG, $SB, $HQY Tuesday: Pre Market - $HDS, $BURL, $SAIC, $FGP, $HOV, $LULU, $ZQK, $CMN After Hours - $GEF, $MFRM, $OXM, $SIGM, $LMNR, $SURG, $APIC Wednesday: Pre Market - $FRAN After Hours - $MW, $DDC, $KKD, $BOX, $BV Thursday: After Hours - $BOJA, $XONE Have a great weekend
vbel74: $SHLD made a nice move above 50 SMA.
Jadee: @dagdog I guess it is confession time. I unloaded a lot in 2008 but got "stuck" with $SHLD and held it for 4 years stubbornly waiting to recover my loss, I finally took the loss which was 30% not the 50% low but when I consider all the trades I could have used that money on I know this was a great "lesson"
dagdog: @Jadee Confession Time - Oh goody! I love it when these come out. Shows how stupid and human we all are! Keep 'em coming....help the newbies feel at home and the oldies feel not so dumb! $SHLD - Yeah, that weekly gives me heart burn...slow, painful dive. At least you didn't hold all the way to $25!
GreenGhost: ...
What's not working: Department stores ($DDS, $M, $SSI, $BONT, $SHLD, $JCP, $KSS, $JWN) went backwards with sales off 1.1% from a year ago. No surprise, but sales at gas stations ($CASY, $KR, $PTRY) also fell off from a year ago.

Retail ETFs: $XLY, ...
hwyflier: $SHLD : Not that anyone else follows this money making/losing disaster, but today was a possible buy point.
hwyflier: $SHLD : Tradable support level today? Seems like it.
hwyflier: $SHLD : Finally getting to see what happened Friday. Holy cr--! Up close to 50% intraday? Wish I'd held more. The market liked the store sale idea I guess.
hwyflier: @hwyflier $SHLD : Oddly, even after this move we still have a ways to go before moving average resistance, circa 53-54. From where we are now that's another 20 % (and I'll bet it pulls back to 40 first).
hwyflier: $SHLD : Up over 50% last 2 weeks, trading over the 200d SMA today. Maybe the insiders know something we don't? Out 1/2 today, stops on rest. Maybe get a re-test of 31.5?
hwyflier: @hwyflier $SHLD : When this thing moves it's one crazy MF....(Molly Freidman?)
SalmonRiver1: @hwyflier $SHLD I saw on CNN that they were closing a number of stores. Guess that is good news??? Congratulations on your profits.
hwyflier: $SHLD : Clear breakout yesterday on weekly chart. Just settling in today. Lots of insider buying. Raised 1.5B additional capital for the holidays.
hwyflier: @henrik511 $SHLD : Interesting. But why put their money at risk? Here's a group that increased their stake recently although they do have a vested interest. http://finance.yahoo.com/news/why-fairholme-capital-ups-position-130017005.html Interestingly, it also ranks as one of the nations top 3 online retailers above Saks and Neimans. http://www.cnbc.com/id/101996453 Who knows............
Jazman0013: @darkenedaura Ah, depends on timing... A buddy once said by Kmart. This was before it went to 0 and then was restructured to finally become $SHLD. He was pissed. It happens. The last in line are the holders of the common. Of course the loss was capped at zero. But, that is small comfort. It was a trade I was happy to have missed.
Jadee: ...
Yes I have certain companies and stocks I stay away from, few if any because of who they are and more from previous experience with the issue that prevents me from going back ($SHLD is one). I stopped smoking cold years ago and think no one should ...
Jadee: ...
Then one day in late 2008 while I was in all day meetings the bottom started falling out and what "long term investment" did I not have trailing stops on? You guessed it. Those stops saved most of my portfolio but the top heavy SHLD fell ...
prvtrader: $X $CSCO $SINA $SHLD $GPS $ORCL $PFE $KO $QCOM and $DTV are coiling. May explode soon.
Forexpro: ...
Follow Up: $SHLD gets some unfavorable attention; "Sears Holdings' first quarter results were the latest reminder that investing in the retailer is a bet on CEO Edward Lampert's ability to sell assets fast enough to plug the company's losses ...
:
Henry4432: $SHLD - Don't look now but Sears is in a volatility #squeeze and is now above the 50-day. A close above it may put 50 into play. http://stockcharts.com/h-sc/ui?s=SHLD&p=D&yr=0&mn=6&dy=0&id=p47857703498
bfolkerts: $SHLD - Popping on rumors of it turning into a REIT. http://goo.gl/5FGh38 http://yhoo.it/1eQRCc4 Got stopped out of my recent Puts...
hwyflier: $SHLD : Woof woof done using the curb?
jmoney: I am looking at $SHLD as a short for both technical and fundamental basis anyone else looking at it
:
:
hwyflier: $SHLD : We are getting a breakout of the Sears monster. http://www.freestockcharts.com?emailChartID=77fad985-099b-4190-bac9-fb5dccbc6ad4 click discard last session to view
sfuller: $SHLD - One of the many things about the stock market that is perplexing. The company has no fundamentals, is not sexy in any way, should be a short buyers dream and it continues its uptrend. Must be on a 6-month short #squeeze or something. As they say on Fast Money, this is a no touch for me.
hwyflier: $SHLD : @sfuller , Well, Santa is coming to town and the $IHS pattern may allow it a bit more upside from here.
:
hwyflier: $SHLD : "Nessie" pattern. We've seen this one before, just before she jumps out of the water. Actually, Sears is a big momentum trader, and is squeezing near the channel top after a period of consolidation. Worth watching. The last move ran 70% or so. http://www.freestockcharts.com?emailChartID=544f1cf1-b78c-465a-8a3a-f5577af44947 click discard last session to view.
:
Tim S: $SHLD - This isn't a flag pattern. A flag pattern is a short-term period where, after a big breakout (the "flag pole") the stock pulls back slightly for a couple of days (forming the "flag"). It's resolved when the stock resumes moving higher, at w ...
ginny: $SHLD @dmgrevas what an interesting chart. Just looking at the chart the 8, 21, and 50 are all in the right order. However, I don't think that I would buy this stock. Just because of the underlying company. If I was investing, I would put my money on stronger underlying company. There are so many strong companies with great charts. Follow the Bio's look at @DeBeers and @Tricia's stocks. I believe we are due to a pull back and stronger stocks will hold up better that the weaker. hope this helps
Aragorn: $SHLD - at teh 8ema on the daily this needs to hold or the next stop is the 21 as mentioned not really a flag but a great chart pattern pulling back to support. Watch for the bounce to add or if fails you can decide to get out if holding. GL
BuffaloBill: $SHLD * $TPLM * $ADUS P * $CALD VE $CLDX BBY $SAM SWY * $REGN WX $DAL MIDD $JAZZ DRQ $PII FSL HEIL SNCR $FEIC AVG $AEL X $FCX ALGN $BA MMS $ACHC BNNY $MA UHAL * $BIIB RTN $APA DJUSST $BEAV ULTI $LMT NOC $ITA * $AIG ENSG $TKR LORL $FCFS TJX $ABC $DFS ADS $AMTD B A ACN $LLL XPH $HON CLVS * 62 Stocks from Recent High Scan SMM Sorted from distance from 50SMA these to will fall and make for excellent Buys. those followed by * are High Volume trading Up. @aragorn would say BTFD Buy The Fascinating Dips
BuffaloBill: SCAN That seems to work in sync for three different time frames, Running Streaming Price History > $4.00 Volume 90-DAy > 300,000 $C >= (H1 * 1.005) - Daily , H1 = previous period high $C >= (H1 * 1.005) - Weekly, Same Scan changed the Daily to Weekly $C >= (H1 * 1.005) - Monthly Today returns APC* $BEAT CSOD IRBT* $LNCO MA $MX NKTR $P SGEN $SHLD SU $WEN * CLOSEST TO 50ma Worden TC2000 v12
DAN: $SHLD -- someone asked me about $SHLD a couple of weeks ago (frankly, I forget whether it was in a post or email...or whether it was someone I was talking with face-to-face -- which is scary for me. Memory issues?) Anyway, I said that I wasn't particularly enthused about it because it was just kind of chopping around, trying to build a base and not doing a very good job. Should've gone all in. Very late to buy now. Do not chase. (Now watch -- that advice will probably be wrong too!) @Dan
hooked1: $SHLD - Plus, it filled the gap from 5/22
Tim S: $SHLD - high short interest and a big bounce today. 36% of the float is short, meaning 16 days to cover at average volume. Up over 5% already this morning. Not a perfect entry opportunity, but certainly one to keep an eye on for further upside. For it to be up this strong in a down day ... is something.
:
hooked1: $SHLD - Moving out of a flag, a bit far above 200 day, but 50 day about to cross the 200, and 14.2 short ratio. What's not to like?
hooked1: $SHLD - Really moving now
hwyflier: At support yesterday? : $F BAC $BTU FSLR $NAT QIHU $SHLD FB $WPRT MAKO WFR
Tim S: $SHLD, $PLCE, $NJR, $ECA, $EBIX, $UA, $DWA, $FIRE, $CRZO - stocks I'm watching. $CHK also comes up on my scan and I'm already in this one (as are some others that I know followed me)
bigbartabs: $SHLD, $PLCE, $NJR, $ECA, $EBIX, $UA, $DWA, $FIRE, $CRZO, $CHK... @Tim S... good list, thanks for sharing. Was it simply a #squeeze scan that found these? Or did you have other scan criteria?
pcotton: Early #squeeze breakouts (up or down) today - #Squeeze yesterday, but not today as of now (this can change intraday), using Bollinger's definition APKT, $AUY, BIG, $GPS, $MPC, $NU, $RRC, $TIVO, $VLO, $XRAY Same scan premarket today (yielding #squeeze 2 days ago but not yesterday)- $ABC, $ACAD, $BRCD, $CLSN, $EXPR, $HNT, $OMX, $SHLD These stocks are worth watching for phase 2 pullback and bounce. Or just buy with stop (if the breakout is up). A longer #squeeze length supports a reliable breakout. Edited on Jan 16, 2013 14:02 Edited on Jan 16, 2013 14:02
pcotton: Early #squeeze breakouts (& a couple breakdowns): $AAPL, $ABC, $ACAD, $BLOX, $BRCD, $BTU, $CLSN, $EVER, $EXPR, $HNT, $SAP, $SHLD, $SNPS, $WCG
Tim S: #ShortSqueeze - I just read a report talking about potential short squeezes that could pop and/or have further to run. Some of the stocks we talk about in the forum frequently that are listed, with their percentage of the float that is short: $Z 49.73% $SHLD 45.6% $HLF 38.0% $VHC 35.6% $DNDN 29.6% $ARNA 29.3% $RIMM 28.27% $CLNE 26.5%
:
MissMet: $SWKS - Listened to the recording last night, and still believe in Aldrich long term. At @Dan's suggestion last night, might mow the grass today, as in this part of the country it still needs attending to. Also, might visit $JCP with the $10 coupon they sent, and check on employee sentiment. I noticed Sears, $SHLD, is closing their anchor store at the mall. Nordstrom, $JWN, taking their place. Penney customers bolt to Target & Kohls, and now Sears customers bolt to JCP? These retailers need to market their properties to the Mexicans. The wealthy Mexicans are buying up higher end residential in my area.
lizwaite: ...
$RVBD, $CAT, $KIM, $AMT, $TIE, $CM, $PHO, $CGW, $HSY, $CRL, $REGN, $KND, $CPB, $SNY, $SHLD, $D, $ETN, AFFY & $ECTE (biotech wild card)


As always............please do your own due diligence.

I am taking some time today to do some reapolsterin ...
lizwaite: Trading & Investing Ideas Good Day SMM Friends, These names seem very interesting to me........I am considering starting @scout positions in some, not all........I am stalking their movements for now. $RVBD, $CAT, $KIM, $AMT, $TIE, $CM, $PHO, $CGW, $HSY, $CRL, $REGN, $KND, $CPB, $SNY, $SHLD, $D, $ETN, AFFY & $ECTE (biotech wild card) As always............please do your own due diligence. I am taking some time today to do some reapolstering........ I love to do my own decorating. It is a little dangerous because I just stabbed myself with a screwdriver trying to remove fabric staples..... Ouch :/ My thoughts on The Market is we keep front running central bank easing. We are due for a correction which I am guessing will be after the Fed meets at Jackson hole next weekend. :)Liz
scottto: ...
0.22-0.24: $ALTR, $ANF, $FTI, $COH, $R, $IPG, $SHLD, $APH, $VMC, $NRG, $JCI, $TSO, $TXT, $BBY, $ISRG, $EBAY, $SNA, $X, $BTU, $MAS, $GPS

I find these charts more interesting, from a trading point of view, than the squeezes. I'd love to see what t ...
bb_b: $SHLD looks interesting. Prolonged volatility #squeeze, cluster of MAs. 200MA close above. What do you think?
frog1856: ...
# Retailers reporting# ; $ARO,WMT,$AAP,ROST,$SHLD,DLTR

FRIDAY# . We rest

Thoughts from the cheap seats# The markets just grinded around all last week# [some stocks got crushed# a few did well] The markets will pick a direction this week# ...
gold2stocks: ...
$SHLD
$SHLD Investor Mtg.
Sears Holdings Corp Annual Shareholder Meeting

Aiko: Earnings Trades with weekly #options - $GMCR - congratulations - nice trade idea, but a bit late to be useful at 4:20 pm :-) Here's some ideas that are not too late: These stocks trade weekly #options and report soon - pick your lottery tix here; Tomorrow After the bell! $AIG 5/3 AFTER $CF 5/3 AFTER $FSLR 5/3 AFTER $LNKD 5/3 AFTER $WYNN 5/3 AFTER $YOKU 5/3 AFTER $DNDN 7-May PCX 8-May $PCLN 9-May SIN 9-May $CSCO 9-May $MCP 10-May $VHC 10-May $NVDA 11-May $PBR 11-May $SLW 14-May $HD 15-May $JCP 15-May $DE 16-May $MRVL 17-May $SHLD 17-May $CRM 17-May $HPQ 23-May $LULU 8-Jun $MU 21-Jun $ORCL 21-Jun Other stocks trading monthlys and reporting during opex week would be good candidates too.
hooked1: $SHLD - I mentioned this last week. Still moving higher today.
hwyflier: $SHLD : hooked1 , Crushing it.........No chart, arghhhhh!!!
hooked1: $SHLD - @hwyflier - I know, driving me NuTz trying to get good intra-day Bollinger Bands elsewhere!!!
hwyflier: $SHLD : hooked1 , There is probably a "sell some of this" moment out there today, buy I have no clue when or where it might be.
Trader187: $SHLD @hooked what did you mention last week sorry missed it..
Larryzz: $SHLD It's up 21% and still with the Bollinger Bands? Is that right? Is that possible? $SHLD is to me as $ORCL is to @Dan.
hwyflier: $SHLD : It's where America shops........
miles: $SHLD has been a great stock to trade since the year began. Big price moves. I've made money on both sides of this one.
Marty: ...
$SHLD, The RSI just poked and curled up. Big shorts betting on more downside movement, BUT, retail has been strong. Started breaking the downward slope on charts with some volume.

$GMCR, Beaten down, bruised, and battered. Earnings on Wednesd ...
hooked1: $SHLD - Bought this 2 days ago on a very tight leash as a spec play - cream of the junk. Reports May 17. We'll see....
rdxshooter: $SHLD _ Taking off
taylor: $GS, DB, $SHLD - Hedge fund manager @Doug Kass seems to be turning more bearish "up here" # today on TheStreet.com he lists 12 events that could "crater" the stock market. Below are a few I'd like to highlight

1. Politics over here. President Ob ...
Visit the Trading Forum to join in the discussion.
| | |
| --- | --- |
| Stock Price | $USD 3.59 |
| Change | -2.18% |
| Volume | 834,624 |
Sears Holdings Corporation operates specialty retail stores in the United States and Canada.
Request Video of SHLD
Already a member?
Sign in here.
Earnings
March 8th, 2018 - 2017 Q4 Earnings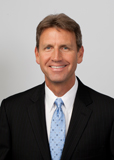 Dan Fitzpatrick
Stock Market Mentor gives you EVERYTHING you need to succeed in the market; all in one place. How easy is that? Dan Fitzpatrick and his elite community of traders share trading ideas, strategies and much more. Dan Fitzpatrick--a world class Technical Analyst, trading coach and regular CNBC contributor--gives you access to all of this with a 14 day FREE membership. Get started TODAY and start trading better TOMORROW with the following premium content:
Nightly video Strategy Sessions with a game plan for tomorrow
Got a stock you want Dan to look at? Just ask.
Patent pending video alerts instantly delivered to you when one of Dan's trading signals is triggered. This is not your typical price alert. This is a short video explaining the action you need to take to make money. No more "Woulda, coulda, shoulda"
Access to over 53,000 stock analysis videos
Access an ever expanding library (53,000) of educational videos that will save you time and make you money
Join a team of friends and traders that have one thing in common; a burning desire to succeed.

Become a Member Today!
Gain immediate access to all our exclusive articles, features, how-to's, discussion group and much more...
Satisfaction Guaranteed!
Your Stock Market Mentor membership comes with a 14 day, no questions asked, 100% money back guarantee!