SunPower Corporation (NASDAQ:SPWR)
Bands Volume 200 SMA 50 SMA 20 SMA Videos Alerts Articles Events

DrScience: $SPWR earnings didn't impress traders or analysts. Stock sold early, found buyers, and now testing yesterday's low. Stock is HTB as bears press their bets. A move above 7.50 could have them covering in earnest.
peppercorn: @Aragorn thanks for these #InsideMonths to consider and track for FEB 2018 - $ADXS $AGCO $AGX $ALNY $ALRM $APT $ATAI $AVAV $BCOV $BLUE $BMRN $CALA $CGNX $CLX $CRTO $DBA $DBD $EFOI $EQT $EYES $GBTC $GLUU $GNC $HQY $IBP $INVE $JJC $KMG $KSU $LAKE $LL $MBI $MDC $MEI $MMC $NTES $OAS $ONCE $ONVO $PAY $PCG $PRTA $PTLA $QRVO $SAIC $SDRL $SFUN $SNAP $SPWR $SWKS $T $TELL $TGI $TRIL $TROV $TROX $USCR $WATT $XOMA $XONE
Junior1: ETF disconnect: Solar stocks are up, yet $TAN is red. All of these are working: $TERP $FSLR $SPWR $SEDG
JBed: @Junior1 $TAN $TERP $FSLR $SPWR $SEDG Added to $SEDG at the low of the day.
Bridget: $SPWR starting to move higher
spmeyers: @grcjr $SPWR $FSLR $SEDG #solarstocks This is the key: Thin film producers would not be subject to the Section 201 trade measures. Indeed, they may benefit more than domestic CSPV equipment makers from any tariffs or quotas that are adopted as recommended by the ITC. FSLR is the leading thin film PV maker. see: https://www.forbes.com/sites/energysource/2017/11/07/dark-skies-for-american-solar-power-itc-recommends-china-tariffs-in-suniva-trade-case/#1b92527b3b6a
grcjr: @spmeyers $SPWR $FSLR $SEDG #solarstocks #1b92527b3b6a - I first invested in $FSLR because they were the thin wafer. It is a bit of a specialty product. As you point out, there are companies that may benefit from the tariff. Some winners. Some losers.
woodman: $TAN doing well. Some individual solar of interest: $JKS $DQ $SPWR $FSLR (I wouldn't buy it here) $JASO. I'm long $TAN as well as $SEDG which, unfortunately, has reversed today and is now going in the wrong direction.
grcjr: $SPWR $FSLR $SEDG #solarstocks - Random thoughts regarding our solar stocks. I am long $FSLR.

I'm wondering if we are seeing a somewhat artificial rise in solar stock sales due to the anticipated tariff on Chinese solar products. I posted the follo ...
Junior1: #solar $JKS and $JASO report Wednsday. Up 19%, 30% in the last month, respectively. Could be a sell the news event. Much like what happened to $CSIQ last week. $FSLR and $SPWR both popped on earnings, but neither had a run up into the event.
Bridget: $SPWR breaking out of a squeeze after earnings.
Bridget: $SPWR trying to come out of this squeeze with ER coming up. $TAN.
Junior1: $TAN Solar is a mixed bag this morning. $FSLR looking interesting. Creating a high base with the BB tightening. Alert set for BO potential. $JKS at multi year high $SPWR down 5%, not looking well
Bridget: @Junior1 $TAN $FSLR $JKS $SPWR $JASO up big
StockMarketMentor: A Price Alert has been triggered for $SPWR SunPower Corporation. Click here to view associated video clip: http://stockmarketmentor.com/stockanalysis.html?ticker=SPWR&clip=89057
JJT1: $COHR $SPWR $MTSI $ATRO All being pounded today. Seems a bit extreme...
Junior1: @JJT1 $COHR $SPWR $MTSI $ATRO Especially when you look at their earnings... not so bad for $COHR and $SPWR
Robert1965: $FSLR< $SPWR both up anyone take positions on these, looking to add on SPWR, but not sure
Junior1: @Robert1965 $FSLR $SPWR $SPWR reports 8/1. Both of these are fading their opening moves. Below VWAP
Wolf: $SPWR STC weekly 11 calls 100% profit. Short shares @ 11.45, .15 trailing B to C.
Wolf: @Wolf $SPWR B to C @ 11.93. (4% profit) @Dan Thanks again for the sound advice. Long weekly 11.50 calls only. Will reshort @ 11.25 if it gets back and stalls out.
DAN: @Wolf $SPWR That's great, Wolf. Nice trading. My pleasure to help...my job to help. 8-) Ka Ching!! $$
Robert1965: $SPWR up $1.01 9.72%
woodman: @Bridget $TAN - $SPWR (np) is the big winner today. I've been holding $SEDG which is hanging in there.
Bridget: @woodman $TAN $SPWR $SEDG $JKS is also up again
Wolf: #Better-lucky-than-good? $SPWR Intended to take a starter position@ 10.30, but with Fidelity ATP slow response, it added an extra "0" to my quantity. Oh well, I just put a stop under what would make a starter. Nice surprise today. Stopped out of all but starter @ 10.97.
Wolf: $SPWR @Dan Back inside the upper BB, Would you add here?
stairm01: @Wolf $SPWR I own the stock at 9.67 and today when the stock hit $11.08 and started to drop below $11, I sold the July 28, 11 strike call for 0.50. This stock has moved nicely and I want to stay in, but I think it's due for a pull back. I'll take some for the sold call and hold the stock during the pull back. If it turns back up in a few days, I may buy it back.....or not.
Wolf: @stairm01 $SPWR Interesting idea, but I am thinking if it closes above 11, it will run to around 14. There is a big void between 11 and 14. Good luck. Added @ 10.75.
DAN: @Wolf $SPWR No. I wouldn't. Looks like a short term top to me. Third consecutive day of advances. Seven of the last 8 days have been higher. I think it's something that should be reduced now. Take some off the table. You can always increase the position later.
Wolf: @DAN $SPWR Already added @ 10.75, so I am raising my stop as it bounces so I don't give back any profit. Current stop @ 10.89. Thanks for the trade idea. It paid off nicely.
DAN: @Wolf $SPWR Sure! Just decide what your time frame is. Is it a short term trade? Or are you looking at the solar sector as a place to put money over the next few months? both are options. Just decide which way you're going.
Wolf: $SPWR Stopped out @ 11.07. Long weekly 11 calls @ .25., 10% of my gains as it is finishing strong so it may keep running and retest today's high.
DAN: $VEEV $WB $FSLR $SPWR $FB -- these are all working today, gang.
cmaxwel1: @DAN $VEEV $WB $FSLR $SPWR $FB (add $OLLI)
DAN: @cmaxwel1 $VEEV $WB $FSLR $SPWR $FB $OLLI OLLI working too...but it is testing resistance now, between $43 and $44. But you know I like Ollie.
Vehid: @DAN $VEEV $WB $FSLR $SPWR $FB Based on the pattern that we witnessed recently, is it fair to say a sell off is expected and we should ready with tight stops?
DAN: @Vehid $VEEV $WB $FSLR $SPWR $FB I wouldn't say a "selloff"...but many stocks are certainly at the top of their ranges. In this market, I'd always suggest keeping fairly tight stops. Not so tight that you're almost sure to get stopped out...but tight enough so that, if you are stopped out, your day isn't ruined.
DAN: Lots of stocks working today. Some of the solar stocks are breaking higher ($FSLR, $SPWR). My Lord...even Costco is up. (On the other hand, $SNAP is down another 1%. Guess you can't win 'em all).
metal: @DAN $FSLR $SPWR $SNAP I like Cp and its long base
Robert1965: @DAN $VEEV $WB $FSLR $SPWR $FB Nice call on $FB
DAN: @metal $FSLR $SPWR $SNAP I like $CP too. And $NSC. Same type of pattern. Railroads are good.
DAN: @Robert1965 $VEEV $WB $FSLR $SPWR $FB Thanks, Robert1965.
ericstevens11: Thoughts on $SPWR and solars? pulled back to around 61.8 retrace. Now about to go back over high from run-up. Thoughts?
DAN: $TAN $SEDG $SPWR Some of the solar stocks are rebounding today after several days of decline. The uptrends are still intact; but, as mentioned the other day, the steepness of the declines is important. Don't expect a quick snapback to new highs. But they are at low-risk buy points.
pookie: $SPWR trying to come out of today's eclipse..
Junior1: @DAN $TAN - Top 10 (62% of Total Assets) Components of $TAN : $ABY $CSIQ $FSLR $HASI $SEDG $SPWR $TERP $GCPEF Xinyi Solar Holdings Ltd Meyer Burger Technology AG
Bridget: Solar is still holding up well $TAN $FSLR $JKS $CSIQ $SPWR
Robert1965: $SPWR any adding on the move today
spmeyers: @Robert1965 $SPWR no, but watching $SEDG which has pulled back
Nepenthe: $SPWR Dan, question on short squeezes that have always puzzled me. And this doesn't have to be addressed now, but maybe in the strategy session. Once a SQ starts, SPWR for example, I look daily at the short float, still almost 32% as it has been since it started its flight upward days ago, and wonder when that adjusts? If indeed shorts are scrambling, and "buying", wouldn't that go down? And wouldn't that--a decreasing percentage--be one way to know when the frantic closing of shorts has run its course, hence a good time to take profits? These may be amateurish questions, and I guess what I'm looking for is a method to track how far a SQ will go, and at what point we know it's run its course.
DAN: @Nepenthe $SPWR Not amateurish questions. I'm pretty sure that the short interest is updated twice/month. There's always a delay. I'm sure that someone here knows the particulars. I knew them once, but early onset dementia seems to have gotten the best of me. I just know they lag. I suggest that you just watch the chart re/ taking profits. The short interest is a good thing to know...but I don't think it's tradable on its own.
stevef214: @Nepenthe $SPWR It seems that different sources update their short interest at different times. I find that the quoted short interest from Schwab is usually different (lower) from TC2000
Nepenthe: @stevef214 $SPWR Yes, I've noticed the differences also. I use Merrill, and its figures are different from 24/7 Wall St. (below is their latest) and even FINVIZ. Well, as Dan says, just track the moves and the percentage gained as the best way, I guess. And trailing stops. Thanks. SunPower Corp. (SPWR) short interest decreased by 0.5% to 19 million shares, or 32.2% of the company's float. In the two-week period to June 15, the share price fell by 6.9%. The stock's 52-week range is $5.84 to $16.41, and it closed at $9.05 on Monday, down 1.2% for the day. Days to cover rose from seven to 11.
Robert1965: @champ $TAN $SPWR $SEDG $CSIQ Sorry I left yesterday and just got back now, I was looking for a long, didn't get filled
Vehid: $SPWR broke resistance?
JJT1: $FSLR $CSIQ $JKS $SPWR Only thing better than being in $FSLR (I am withJul 35 calls) is being in the others!
DAN: $TAN $SPWR $SEDG $CSIQ -- some of the solar stocks are working pretty well. SEDG (which woodman has already mentioned) is in a good uptrend, and $SPWR is in a power move today. $CSIQ -- big breakout from squeeze today.
Robert1965: @DAN $TAN $SPWR $SEDG $CSIQ What do you think is the best of these
Bridget: @Robert1965 $TAN $SPWR $SEDG $CSIQ I would choose $SEDG or $TAN. $SEDG is in a nice uptrend and isn't too extended on the daily. While $TAN isn't going to move as fast but lets you be more diversified across all solar stocks and less risk for getting hit by one-off news events. But really they all look pretty good from a long term perspective, breakout on the weekly with good volume.
champ: @Robert1965 $TAN $SPWR $SEDG $CSIQ.....for a long or a short....
JJT1: $TAN $CSIQ $FSLR $SPWR $JKS Appearing to be coming out of base. $TAN in 3% VS and 50 day SMA crossed over 100. $CSIQ up 4% today after bounce off 50, 100, 200 SMA's $FSLR 50 crossed 100 now 50 cross 200 imminent $SPWR also at all three SMA's with 200 day about to turn up $JKS further along as al three SMA are pointing higher, with 200 day just today turning higher. I'm in $FSLR (jul 35 calls) but looking longingly at others.
humble: $spwr rec alert....looks like a "W" forming...anyone looking at this?
rck89: $NVDA $SPWR STC $NVDA May 110/115 BeCS @4.9cr....BTO@2.7. Finally! Almost got the full $5 buck spread...almost. STO $NVDA 135/140 BeCS @1cr....small position in DAN's trade. Bought $SPWR @7.39...small trade based on last short term more in crude. Not a bad day for my $NVDA trading! Thanks all!
DAN: @rck89 $NVDA $SPWR Nice job, rck89. Great day for you! 8-) $$$
Nepenthe: $SPWR Earnings after market. 34% float short. Wondering if the market is anticipating something, up 3-4% on relatively high volume. I'm gutless, holding the tiniest of positions. If it weren't for earnings, I'd be looking at this completely different. That's it.
nepenthe: $SPWR Up 13% percent. 35% short float. Hitting first line of resistance at the 50ma. Opening a nice burgundy in jubilation. Why not? That's it. Chin chin.
spmeyers: @nepenthe $SPWR check out $SEDG, nice move today
Sher: $SPWR - Down 2.5% - About to print a 'gravestone' doji...
DAN: $TAN $CSIA $SPWR, etc. Weekend Update covered some solar stocks. Kudos to Bridget for spotting them. I wasn't watching them. Great pin action today!
woodman: @DAN $TAN $CSIA $SPWR - Nice!
DrScience: $FSLR up 5% ahead of earnings tonight. Holding JUN 40 Calls @ 1.12. $CSIQ, $SPWR, $JKS, $JASO all up nicely, too. :)
woodman: $TAN interesting. Within the sector: $ENPH, wow (np). $SPWR and $FSLR of interest (np in either). Long $RUN
Bridget: @woodman $TAN $ENPH $SPWR $FSLR I also see $JKS breaking out of its downtrend on volume.
woodman: @Bridget $TAN $ENPH $SPWR $FSLR $JKS - you're right! Nice.
effbee: $SPWR broken out
TunaHelper: Keeping an eye on the solar stocks - in particular $SPWR, $FSLR, $CSIQ. Had a mini-pop a couple of days ago, dipped a tiny yesterday, and resuming (somewhat modestly) up today. All of these charts look terrible and have huge short interest. However, I am wondering if folks see it as an opportunity to crush the shorts before year end? Complete speculation, but this would seem like an opportune moment to crush shorts in heavily shorted stocks.
Bridget: ...
Solar stocks seemed to get a bump off the lows today: $CSIQ $FSLR $TSLA $SPWR
don't see any news, could just be an oversold bounce that should be sold into.
tnt: Solar names green early on fighting market weakness. Many names around longer term support. $FSLR $SPWR
tnt: Anyone have any favorite "green" energy names here? I am buying $SPWR and $FSLR today and picked up some $CREE last week. As we approach the election and a likely win for Hillary I am starting to look at some green energy names and the space has been demolished over the past year with margin compression as a general theme I believe. However, I suspect these names could start perking up anticipating increased subsidies and more legislation with "green" energy. $SPWR chart https://www.tradingview.com/x/YWYxyMOj/ $SPWR bullish inverse head & shoulders retesting neckline support. Buying here for gap fill move to $15
FHS: @tnt $SPWR $FSLR $CREE Coincidentally, I had just moved $SPWR to the top of my "watch" list of stocks that were once favorites, had now sunk into the infernal regions, but now worth a look for various reasons. No position, but thanks for weighing in. Cheers.
tnt: @FHS $SPWR $FSLR $CREE . $SUN is another solar name that looks good here for a long. I bought a starter
jpmd349: @tnt $SPWR $FSLR $CREE - I am playing $FSLR with option spreads - sold the Dec 40 Put to but the Dec 45-55 Call spread for a 2.45 credit (put this on a little while ago)
tnt: @jpmd349 $SPWR $FSLR $CREE Feels like there could be one more leg down in these names on earnings but who knows? I am willing to take partial positions now and add on earnings disappointment. There are going to be winners in solar. Question is which ones? If anyone follows the space closely I would be interested to hear their thoughts. $SPWR has been a leader in residential and their technology seems to be improving.
Bridget: Solar is also not having a good day $FSLR $SEDG $SPWR
orpheusredux: $SPWR Spectacular fall from grace. This has been a fave of Guy Adami (Fast Money) in the solar space. It just goes to show you, even the smart guys don't ever really know. The little dip in $SUNW is like a sun spot in comparison.
FHS: $SPWR $GME Perhaps I should have mentioned this earlier, but I wasn't certain of my conviction. Which was, and is, that it would trade in sympathy with $FSLR. It started slowly out of the gate, which presented an opportunity to get in, whereas FSLR didn't. It has now formed a bullish engulfing pattern. That said, I'm out after 7% as I will be gone and don't want anything in my trading portfolio to distress while away. Might still have a leg or two to run until it hits resistance at the 50ma. Now, if only I could get that short squeeze in $GME before departure! Forming an intraday tail. Hmmm...Cheers.
FHS: @bigbartabs It's enough to make one open yet another bottle of Jack, or order another Mai tai. Which I think I'll do as I sell my $SPWR--perhaps early--to pay for it. No senior discounts here. Aloha.
Jorma: @FHS $SPWR - are you in Hawaii? If so, may the trade winds be at your back!
FHS: @Jorma $SPWR Yep! Traded the snows of the Sierra for the sun and VOG of Maui. Market tanked the day we left but checking in and trading for shekels. Sold some $BAC and $SPWR, bought some $HAWK, and holding $SWHC. Other than that, my bronze beauty and I are, well, going native for the time being. And we could use some trade winds to rid us of this nasty VOG. So thanks. Hope all's well on the East Coast. Cheers and Aloha to all.
Bridget: @TunaHelper $JD $MDT $BABA $TAP $BMY It was a "buy the dip" kind of day until about 30min ago. I got stopped out of $SPWR and $NEWT. I'm hoping that my other stops don't get hit even though they are very close.
Bridget: solar stocks are actually still doing ok. $SEDG $SCTY $SUNE $SPWR
StockMarketMentor: A Price Alert has been triggered for $SPWR SunPower Corporation. Click here to view associated video clip: http://stockmarketmentor.com/stockanalysis.html?ticker=SPWR&clip=64140
Aragorn: Guys here a re a few charts working - $TEAM $RUN $HIMX $RCL $CCL $SPWR OT - Shakedown Street - Don't tell me this town ain't got no heart http://www.youtube.com/watch?v=8lCMUkqpI7o
Aragorn: $SCTY - up 9% $TAN up almost 5% $TSL $SPWR $FSLR ALL WORKING $ CSIQ also
DAN: @Aragorn $SCTY $TAN $TSL $SPWR $FSLR I'm sure it's due to that wonderful agreement in France. That John Kerry is an amazing negotiator. I'm glad he's on our side. Whew. (Now, if we could just get that big ball of fire known as the sun to keep screwing with us!)
traderbren: @DAN $SCTY $TAN $TSL $SPWR $FSLR ...thanks for the laugh! LOL... Love it! I couldn't have said it better.
Aragorn: @DAN $SCTY $TAN $TSL $SPWR $FSLR I have not yet had the pleasure of reading about it other than knowing they are trying to keep the temp to rise no more then 2 degrees centigrade not sure what the time frame is. thanks in the mean time I am enjoying a warm spell in the East. It is warmer now than when we were to do the picnic.
DAN: @Aragorn $SCTY $TAN $TSL $SPWR $FSLR I'm in Minneapolis looking at rain coming down on a lake. Last year, it was snow coming down on a frozen lake with ice fishing huts in the middle. Hopefully...we'll have a white Christmas.
FHS: @DAN $KR $SPWR Somewhat similar situation to $SPWR; knowing when to sell that is. Sold 2/3 at the 200ma, "resistance," but keeping some in the event it blows through, or pulls back to a certain point to add more, or sell it all. But whatever happens, I feel in command. Cheers.
Visit the Trading Forum to join in the discussion.
| | |
| --- | --- |
| Stock Price | $USD 8.80 |
| Change | -0.79% |
| Volume | 1,876,880 |
SunPower Corporation is a vertically integrated solar products and services company that designs, manufactures and delivers high-performance solar electric systems worldwide for residential, commercial, and utility-scale power plant customers.
Request Video of SPWR
Already a member?
Sign in here.
Earnings
August 1st, 2018 - 2018 Q2 Earnings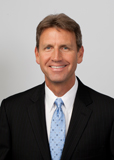 Dan Fitzpatrick
Stock Market Mentor gives you EVERYTHING you need to succeed in the market; all in one place. How easy is that? Dan Fitzpatrick and his elite community of traders share trading ideas, strategies and much more. Dan Fitzpatrick--a world class Technical Analyst, trading coach and regular CNBC contributor--gives you access to all of this with a 14 day FREE membership. Get started TODAY and start trading better TOMORROW with the following premium content:
Nightly video Strategy Sessions with a game plan for tomorrow
Got a stock you want Dan to look at? Just ask.
Patent pending video alerts instantly delivered to you when one of Dan's trading signals is triggered. This is not your typical price alert. This is a short video explaining the action you need to take to make money. No more "Woulda, coulda, shoulda"
Access to over 55,800 stock analysis videos
Access an ever expanding library (55,800) of educational videos that will save you time and make you money
Join a team of friends and traders that have one thing in common; a burning desire to succeed.

Become a Member Today!
Gain immediate access to all our exclusive articles, features, how-to's, discussion group and much more...
Satisfaction Guaranteed!
Your Stock Market Mentor membership comes with a 14 day, no questions asked, 100% money back guarantee!