SunPower Corporation (NASDAQ:SPWR)
Bands Volume 200 SMA 50 SMA 20 SMA Videos Alerts Articles Events

humble: $spwr rec alert....looks like a "W" forming...anyone looking at this?
rck89: $NVDA $SPWR STC $NVDA May 110/115 BeCS @4.9cr....BTO@2.7. Finally! Almost got the full $5 buck spread...almost. STO $NVDA 135/140 BeCS @1cr....small position in DAN's trade. Bought $SPWR @7.39...small trade based on last short term more in crude. Not a bad day for my $NVDA trading! Thanks all!
DAN: @rck89 $NVDA $SPWR Nice job, rck89. Great day for you! 8-) $$$
Nepenthe: $SPWR Earnings after market. 34% float short. Wondering if the market is anticipating something, up 3-4% on relatively high volume. I'm gutless, holding the tiniest of positions. If it weren't for earnings, I'd be looking at this completely different. That's it.
nepenthe: $SPWR Up 13% percent. 35% short float. Hitting first line of resistance at the 50ma. Opening a nice burgundy in jubilation. Why not? That's it. Chin chin.
spmeyers: @nepenthe $SPWR check out $SEDG, nice move today
Sher: $SPWR - Down 2.5% - About to print a 'gravestone' doji...
DAN: $TAN $CSIA $SPWR, etc. Weekend Update covered some solar stocks. Kudos to Bridget for spotting them. I wasn't watching them. Great pin action today!
woodman: @DAN $TAN $CSIA $SPWR - Nice!
DrScience: $FSLR up 5% ahead of earnings tonight. Holding JUN 40 Calls @ 1.12. $CSIQ, $SPWR, $JKS, $JASO all up nicely, too. :)
woodman: $TAN interesting. Within the sector: $ENPH, wow (np). $SPWR and $FSLR of interest (np in either). Long $RUN
Bridget: @woodman $TAN $ENPH $SPWR $FSLR I also see $JKS breaking out of its downtrend on volume.
woodman: @Bridget $TAN $ENPH $SPWR $FSLR $JKS - you're right! Nice.
effbee: $SPWR broken out
TunaHelper: Keeping an eye on the solar stocks - in particular $SPWR, $FSLR, $CSIQ. Had a mini-pop a couple of days ago, dipped a tiny yesterday, and resuming (somewhat modestly) up today. All of these charts look terrible and have huge short interest. However, I am wondering if folks see it as an opportunity to crush the shorts before year end? Complete speculation, but this would seem like an opportune moment to crush shorts in heavily shorted stocks.
Bridget: ...
Solar stocks seemed to get a bump off the lows today: $CSIQ $FSLR $TSLA $SPWR
don't see any news, could just be an oversold bounce that should be sold into.
tnt: Solar names green early on fighting market weakness. Many names around longer term support. $FSLR $SPWR
tnt: Anyone have any favorite "green" energy names here? I am buying $SPWR and $FSLR today and picked up some $CREE last week. As we approach the election and a likely win for Hillary I am starting to look at some green energy names and the space has been demolished over the past year with margin compression as a general theme I believe. However, I suspect these names could start perking up anticipating increased subsidies and more legislation with "green" energy. $SPWR chart https://www.tradingview.com/x/YWYxyMOj/ $SPWR bullish inverse head & shoulders retesting neckline support. Buying here for gap fill move to $15
FHS: @tnt $SPWR $FSLR $CREE Coincidentally, I had just moved $SPWR to the top of my "watch" list of stocks that were once favorites, had now sunk into the infernal regions, but now worth a look for various reasons. No position, but thanks for weighing in. Cheers.
tnt: @FHS $SPWR $FSLR $CREE . $SUN is another solar name that looks good here for a long. I bought a starter
jpmd349: @tnt $SPWR $FSLR $CREE - I am playing $FSLR with option spreads - sold the Dec 40 Put to but the Dec 45-55 Call spread for a 2.45 credit (put this on a little while ago)
tnt: @jpmd349 $SPWR $FSLR $CREE Feels like there could be one more leg down in these names on earnings but who knows? I am willing to take partial positions now and add on earnings disappointment. There are going to be winners in solar. Question is which ones? If anyone follows the space closely I would be interested to hear their thoughts. $SPWR has been a leader in residential and their technology seems to be improving.
Bridget: Solar is also not having a good day $FSLR $SEDG $SPWR
orpheusredux: $SPWR Spectacular fall from grace. This has been a fave of Guy Adami (Fast Money) in the solar space. It just goes to show you, even the smart guys don't ever really know. The little dip in $SUNW is like a sun spot in comparison.
FHS: $SPWR $GME Perhaps I should have mentioned this earlier, but I wasn't certain of my conviction. Which was, and is, that it would trade in sympathy with $FSLR. It started slowly out of the gate, which presented an opportunity to get in, whereas FSLR didn't. It has now formed a bullish engulfing pattern. That said, I'm out after 7% as I will be gone and don't want anything in my trading portfolio to distress while away. Might still have a leg or two to run until it hits resistance at the 50ma. Now, if only I could get that short squeeze in $GME before departure! Forming an intraday tail. Hmmm...Cheers.
FHS: @bigbartabs It's enough to make one open yet another bottle of Jack, or order another Mai tai. Which I think I'll do as I sell my $SPWR--perhaps early--to pay for it. No senior discounts here. Aloha.
Jorma: @FHS $SPWR - are you in Hawaii? If so, may the trade winds be at your back!
FHS: @Jorma $SPWR Yep! Traded the snows of the Sierra for the sun and VOG of Maui. Market tanked the day we left but checking in and trading for shekels. Sold some $BAC and $SPWR, bought some $HAWK, and holding $SWHC. Other than that, my bronze beauty and I are, well, going native for the time being. And we could use some trade winds to rid us of this nasty VOG. So thanks. Hope all's well on the East Coast. Cheers and Aloha to all.
Bridget: @TunaHelper $JD $MDT $BABA $TAP $BMY It was a "buy the dip" kind of day until about 30min ago. I got stopped out of $SPWR and $NEWT. I'm hoping that my other stops don't get hit even though they are very close.
Bridget: solar stocks are actually still doing ok. $SEDG $SCTY $SUNE $SPWR
StockMarketMentor: A Price Alert has been triggered for $SPWR SunPower Corporation. Click here to view associated video clip: http://stockmarketmentor.com/stockanalysis.html?ticker=SPWR&clip=64140
Aragorn: Guys here a re a few charts working - $TEAM $RUN $HIMX $RCL $CCL $SPWR OT - Shakedown Street - Don't tell me this town ain't got no heart http://www.youtube.com/watch?v=8lCMUkqpI7o
Aragorn: $SCTY - up 9% $TAN up almost 5% $TSL $SPWR $FSLR ALL WORKING $ CSIQ also
DAN: @Aragorn $SCTY $TAN $TSL $SPWR $FSLR I'm sure it's due to that wonderful agreement in France. That John Kerry is an amazing negotiator. I'm glad he's on our side. Whew. (Now, if we could just get that big ball of fire known as the sun to keep screwing with us!)
traderbren: @DAN $SCTY $TAN $TSL $SPWR $FSLR ...thanks for the laugh! LOL... Love it! I couldn't have said it better.
Aragorn: @DAN $SCTY $TAN $TSL $SPWR $FSLR I have not yet had the pleasure of reading about it other than knowing they are trying to keep the temp to rise no more then 2 degrees centigrade not sure what the time frame is. thanks in the mean time I am enjoying a warm spell in the East. It is warmer now than when we were to do the picnic.
DAN: @Aragorn $SCTY $TAN $TSL $SPWR $FSLR I'm in Minneapolis looking at rain coming down on a lake. Last year, it was snow coming down on a frozen lake with ice fishing huts in the middle. Hopefully...we'll have a white Christmas.
FHS: @DAN $KR $SPWR Somewhat similar situation to $SPWR; knowing when to sell that is. Sold 2/3 at the 200ma, "resistance," but keeping some in the event it blows through, or pulls back to a certain point to add more, or sell it all. But whatever happens, I feel in command. Cheers.
DAN: @FHS $KR $SPWR Alerts work really well for these things. You could put an alert on $AMZN at $685 and only look at the stock when it breaks to a new high. Below that...it'll only suck you in.
FHS: $SUNE $SPWR What now? Was looking for pullback in $SPWR, as I missed the breakout, for an entry. Two big days of sell off, and as I was researching, saw the dramatic drop in $SUNE. No position in either. But it just goes to show you that once you think things can't get any worse, voila. Cheers.
GreenGhost: ...
Leading today's list of unusual options volume is the SunPower Corp. ($SPWR $0.88 to $24.75) where options volume is 15 times the daily by mid-morning. Option traders were primarily targeting the November 25.00 call where volume is 5,574 versus op ...
Prazan: $TAN $SPWR I'm watching this one begin to launch above the 50 day. Both up over 2% today, moving parallel to oil.
AB: @Aragorn $Z - inside month and up $ACE $AEM $AFL $AFSI $AGQ $ALL $ANGI $APC $ATAI $AU $BA $BG $CA $CB $CENX $CHRW $CL $CLR $CLX $CMG $CNQ $COP $COST $CRM $CSCO $CTSH $CVX $DANG $DBA $DIA $DIS $DJ-30 $EPS $ERX $EW $FANG $FMX $FSLR $GDDY $GE $GLD $GM $GOOG $HAR $HD $IACI $INTU $IOC $JASO $JUNO $KO $LLL $LMCA $LMT $LOW $LUV $LYB $MA $MAR $MCD $MDLZ $MLNX $MPC $MRO $MSFT $MU $MY $NEM $NFX $NOC $NTES $OA $OAS $PAAS $PCLN $PCP $PEP $PG $PGJ $PM $PSX $PXD $RTN $SBUX $SCCO $SDY $SFUN $SINA $SJM $SLV $SMH $SNDK $SOCL $SPWR $SSYS $SU $TRV $TSL $TWTR $TXN $UNH $UNP $UPS $V $VIPS $WB $WDAY $WLL $WPX $XLE $XLK $XLNX $XLP $XOM $XOMA $XONE $YOKU $Z
Prazan: $TAN $SPWR I wrote a few nights ago that these were trading in parallel to oil. Both have just broken through the 50 day EMA and look to be holding/accelerating. Next overhead resistance for $SPWR at 28-29. Up 3.8% today to 25.
FHS: $TAN $SPWR Solar anyone? $FSLR apparently--I didn't investigate--crushed earnings. Trying to grab some $SPWR on a gap fill, but so far it's just wagging its tail at me. Cheers.
FHS: @NotRightRabbit $SPWR $SUNE I'm tempted to say, "finding a floor" and that it still has work to do. $SPWR has overhead resistance at the daily 50ma, hell even the 200ma but I think the 7/27 25.11 may now be long term support, or maybe even yesterday's 26.10. $SUNE has earnings tomorrow, I believe, and I'll be curious to see them, especially after $FSLR's. Cheers.
tnt: $SPWR chart https://www.tradingview.com/x/BFczFY2O/ $SPWR bouncing off multi month support & pushing higher out of steep falling wedge. 14% float short. Long
FHS: $TAN $SPWR Could solar be attempting to reverse course? $SPWR now above 50ma. Holding tiniest of long position, waiting to add once it gets its act in order. Consolidating a long time, and MACD looks cheerful. Cheers.
FHS: $SPWR Up 6-7%? Haven't researched why. Too lazy. Hold the tiniest of positions in honor of my darling--my darling--my life and my bride (for when she looks over my shoulder). Hit the 50ma and got repulsed. Consolidating, mostly downwards since its break out in Feb. Almost filled the gap; will see how the battle with the 50ma goes before taking action. Cheers.
issues: TV guy Josh Brown, who may not be the best investor, but has influence being on TV as much as he is, holds the following longs: $AAPL $CME $DE $DGRE $DIS $DNKN $FCX $FSLR $GBX $MBLY $SAM $SHAK $SPWR $TNET $TWTR $VWO $XLE $XON.
DrChucky: $FSLR $CAT, $SPWR. $FSLR and $CAT announce a deal and $SPWR announces earning. trading halted in $FSLR
DAN: $TAN $FSLR $YGE $SPWR $SCTY $SUNE Solar companies are perking up a bit after a few days of correction, but gotta watch the earnings dates. $FSLR reports Thursday, $YGE reports tomorrow or Thursday (you never know with the China companies), and $SPWR reports on Thursday. $SCTY and $SUNE don't report until early May.
DrChucky: $SPWR - joint venture in China with $AAPL pops the stock up a buck and change in pre market. went higher.
woodman: @tnt $FSLR $SPWR $SUNE - I've been eyeing FSLR and SPWR, but I think the 50 day for each needs to catch up a little more for them. They feel close, though, so I could be wrong. SPWR should report in about 2 weeks and FSLR in about 3 weeks (dates not confirmed yet). I have no position in either as I type. In the meantime, I'm content with my healthy position in $SUNE which I continue to ride it higher.
grcjr: @tnt $FSLR $SPWR @woodman I've been watching FSLR a bit more closely. It is currently in a VS. SPWR is not yet into 6% range. I agree that the 50dma needs time to work. It is getting close to crossing the 200dma. Could be days or more to resolve this. Looks bullish to me.
woodman: $FSLR vs. $SPWR - what say you?
DrChucky: $SPWR - consolidating above the 200 day or moving downward to fill its gap up. at 31.66 200 day at 32 and change. Gapped up from 29. strong today, but still below the 200 day and farther below the 20 day. watching. no position
FHS: $SPWR Watching, waiting, stalking like a lion (speaking of which, Dan hasn't mentioned that metaphor for quite awhile). Ever tightening BB's after the gap up on 2/24, followed by a resting period, the gazelle spleeping. 50ma striving to catch up. Long, looking to add on a break out, ditch on a break down. Cheers.
Jorma: @FHS $SPWR - looking at the weekly, is there not a good deal of resistance at the 34.50-35 level? If I were King of the Forest, I would see a leopard lurking in a tree limb above, waiting to leap on longs. How's that for alliteration?
FHS: @Jorma $SPWR Oh, I wish I was that long beneath that tree so that I can be leapt on by a languid lurking lascivious leopard. I noticed the weekly also, but forgot to mention it. Thanks for highlighting it, alliterative one. Cheers.
FHS: @Jorma #...Sure turned me off from dentistry. Gosh, didn't mean to evoke such a depressive memory. Then again, you had to remind me of Moonbeam's presence in our lives, so we're even. Where's Royko when you need him. Not doing much today. $FB, watching to add; $MDR, looking for a possible break above 3.47 on volume; added to FEYE, with stop below 41 or so; $CELG, plan to add on pullback. Noticed a few of my holdings are "grinding" after reaching frothy levels, $SPWR, $FEYE, $MDR among a few. So just watching. Think I'll go for a hike instead. Any trades for me before I do? Cheers.
FHS: #Fed meeting--are we in wait and hold our breath mold? Itching to add to a few-- $SPWR, $MDR, $FEYE--but have a nervous, cautious trigger finger. Waiting until EOD, or at least after the Fed news breaks our little old hearts; perhaps prudent, or too tentative? Hate these situations. Cheers.
FHS: @Jorma $SN Humor's good. What's next for him? Prufrock? Good also are your trade suggestions. Very valid points. $FB $FEYE $SPWR $APPL $MDR plus a few others. Trying to keep it simple.
FHS: @Jorma $BABA Is that what those are? I thought it would take me decades to figure those beads out. I was going to use it to hang Ma from the appropriate "circle of treachery." Does seem apt at the moment. But we move on. I've said my 200 R.C. Owens Hail Mary's on this one. $SPWR's the thing wherein I'll catch the lucre of a King. Cheers.
SADL: $FSLR $SPWR Solars on fire in PM as these two announce a joint venture
FHS: @SADL $SPWR And I trimmed yesterday due to earnings with the expectation of adding if earnings were positive; but how do you add to a stock that's up 17%! Cheers.
FHS: $SPWR Ok, took a gamble that this might do another NFLX, and added the tiniest of positions at 31.90. And please, don't anyone follow my lead. I don't want this to be a trade heard round the world for its foolishness. It's not transcendent. Cheers.
Forexpro: @FHS, $SPWR Hi, FHS, We'll, you're a buck to the good, and that always works. Dunno about this "YieldCo" JV with $FSLR. Smacks a bit of the old Enron "one plus one equals infinity", but that could just be because I recently reread "The Smartest Guys in the Room". Best of luck with it!
FHS: @Forexpro $SPWR Now you've made me nervous. Not about the trade but about another one of your literay suggestions--"Once in Golconda", wonderful--which will preoccupy me rather than trading. If $SPWR holds the 200ma today, I'll probably use that as a reference for a stop rather than the intra-day low. The volume is exquisite for SPWR. I didn't research much about the FSLR venture; too mercenary, I admit. Oops, time to go. Sun awaits. Cheers.
FHS: @jan2138 I do get your point, and appreciate your efforts. But if all the houses in your community already have pink doors, one probably doesn't want to build there, or, if they do, it might make one think that he/she could also have a pink door. That's all. We'll benefit down the road, yet it is irksome that others weren't held to the same standards. But onward and upward--go $SPWR! Cheers.
woodman: #Solar - $FSLR flag; $SUNE and $SPWR watching.
DrChucky: #solar - strengthening along with oil $CSIQ, $SPWR, $SUNE, $FSLR, $SCTY all up.
DrChucky: @Bridget - $CSIQ , $SPWR as well, and the Chinese names are moving as well.
tnt: $SPWR chart https://www.tradingview.com/x/d1xkdrOY/ $SPWR printing higher lows & higher highs in recent weeks. Nearly 50% haircut off recent highs. Long entry here
FHS: @dtoce $SPX I know that feeling: don't chase don't chase don't chase. But since we blew through the first line of resistance, I've added to a few at the close, $SDRL $FEYE and maybe $SPWR, with the expectation of a bit of a follow through tomorrow. May God help us all. Cheers.
DrChucky: $SPWR - pushing upwards 7% today on upgrade and 35 dollar PT. other solar tickers are also showing some life. long at 24
moneyHoHo: @DrChucky $SPWR I was just looking at that and going through TAN. FSLR SCTY
DrChucky: #solar - getting some buyers now $SPWR, $CSIQ, $TSL
issues: Guy Adami said $ISIS is a buy at $50 (5 points lower). We put in a buy order at $50 for $ISIS. Buy order initiated for $VRX at $135. The TV talking heads say $SPWR $FSLR is the place to be for 2015.
FHS: @Jorma $COH Duly noted. It has broken tentatively above at 36.38, but hasn't moved the upper BB's yet. Will revisit end of day, to check volume and other technical indicators. I hate buying B/O's as a first position. But my neck is safe as its guarded by the $SPWR (nice bounce today, by the way) solar panel that's YET to be removed. There's also a leash attached to it. Ah, these are the joys...cheers.
Lrd123: $SPWR
FHS: @DragonFly $TAN $SUNE $SPWR Along those lines, the Tan's green also. Found a bottom? Time will tell, but I bought back some $SPWR, with yesterday's low as a stop. Cheers.
muranaka1: @ginny $SPWR -11%
GreenGhost: ...
The charts of stocks like $SPWR, $FSLR, $SUNE, $TSL and $SCTY to name but a few all have pretty bearish price action and technicals and of course look fairly similar. Most of these are down another 1% of more PM on the $SPWR release.
FHS: $SPWR--It'll be interesting to see how it trades tomorrow. $TAN still in the woodshed, but $SPWR is forming one those dogi samurai thing-a-m-bobs. Cheers.
FHS: $TAN $SPWR TAN: will it bounce off the lower BB's? Or press them lower? $SPWR tagged its momentarily, @28.70. Constricting BB's. Ruminating. Cheers.
FHS: @SeaKingA #SOLAR And I can see why. If the TAN doesn't bounce, $SPWR, which I'm long, could retest the lows of 26.53. Good luck. Cheers.
DrChucky: @traderbren - solar stocks all good today $SCTY, $SPWR, $CSIQ, $YGE, $FSLR.
DrChucky: $SPWR - Raymond James upped its price target to 35 this morning. Stock is now at 27.75, off the LOD at 27.57. no position. bounced up strongly when it bottomed at 25.5 back in April.
FHS: @DrChucky $SPWR $CLF Ah, analyst's price targets! Used to think they'd briefly move the targeted stock in the direction of the up/down grade. But $SPWR with its upgrade is down 2.6%, whereas $CLF which got a downgrade and a price target lowered to 5, is up 13%. Cheers.
tnt: $SUNE $SPWR $FSLR etc, solars are the LAST place I would be putting my money except maybe on the short side. With oil and gas prices dropping so quickly new orders for business are surely drying up quickly and projects being canceled. I know $GTAT was more of an $AAPL story (or lack thereof) but there will be more shoes to drop in other solar related names if energy doesn't firm up very soon
FHS: @Suz And your answer was "yes" and you've been happily mated ever since? My day usually starts with, "and why are we in GALE?" I still have a $SPWR solar panel embedded around my neck from a previous doubting question. But I jest about the "lovely." She remains as lovely as the first day we met, if not lovelier for having put up with me since then. And tomorrow we embark on our first wedding anniversary trip to Tahiti--wow! I lasted a year. Any forum members reside there? Anyway, I echo the forum in that we're all grateful for your return. Cheers.
RON: @Muecke This would be the Watchlist study it everyday $GPRO $SOL $CSIQ $TSL $AMBA $YHOO $JCP $JDSU $LUV $TSLA $SSYS $JAZZ $GRPN $STLD $EMES $YELP $DECK $JASO $FSLR $GILD $YGE $TAN $FB $MS $SCTY $JBLU $GS $LEA $NFLX $COST $SWKS $NKE $AAPL $UA $URI $DA ...
rck89: $SPWR Any thoughts on $SPWR this a.m.? The stock has been consolidating for awhile...is it near a break-out? Thoughts, please.
jojode: @rck89 $SPWR looks like it might be to me also.. anyone want to weigh in?
tina: @issues No position on $SCTY. $TSLA we own in options and long stock (100 shares). $PLUG was too hard to figure out. Too much swinging action. However, our home's solar panels are $SPWR. ;-)
DrChucky: #solar - a real head fake today. $SCTY,$FSLR,$SPWR,$CSIQ,$SUNE all started strong and reversed hard. Don't know what to make of it. any thoughts?
DrChucky: @BartonGee - $SUNE - reported earnings. so I think its news. other solar tickers up as well on $FSLR's earnings. $SPWR missed but seems to be drafting upwards.
tnt: $SUNE $SPWR moves look like one day wonder's to me, stocks are pulling off highs while others are pushing higher off lows. Sold all my $SUNE
ajitsuthar: $SUNE $SPWR After earnings from $SPWR and its reaction in the market, I feel like getting out of $SUNE.. any opinions on $SUNE? Is it advisable to get out or hang on? This is my 1-2month period holding (until earning)..
Visit the Trading Forum to join in the discussion.
| | |
| --- | --- |
| Stock Price | $USD 8.37 |
| Change | -0.95% |
| Volume | 1,576,180 |
SunPower Corporation is a vertically integrated solar products and services company that designs, manufactures and delivers high-performance solar electric systems worldwide for residential, commercial, and utility-scale power plant customers.
Request Video of SPWR
Already a member?
Sign in here.
Earnings
November 8th, 2017 - 2017 Q3 Earnings
November 9th, 2017 - 2017 Q3 Earnings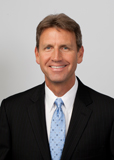 Dan Fitzpatrick
Stock Market Mentor gives you EVERYTHING you need to succeed in the market; all in one place. How easy is that? Dan Fitzpatrick and his elite community of traders share trading ideas, strategies and much more. Dan Fitzpatrick--a world class Technical Analyst, trading coach and regular CNBC contributor--gives you access to all of this with a 14 day FREE membership. Get started TODAY and start trading better TOMORROW with the following premium content:
Nightly video Strategy Sessions with a game plan for tomorrow
Got a stock you want Dan to look at? Just ask.
Patent pending video alerts instantly delivered to you when one of Dan's trading signals is triggered. This is not your typical price alert. This is a short video explaining the action you need to take to make money. No more "Woulda, coulda, shoulda"
Access to over 50,100 stock analysis videos
Access an ever expanding library (50,100) of educational videos that will save you time and make you money
Join a team of friends and traders that have one thing in common; a burning desire to succeed.

Become a Member Today!
Gain immediate access to all our exclusive articles, features, how-to's, discussion group and much more...
Satisfaction Guaranteed!
Your Stock Market Mentor membership comes with a 14 day, no questions asked, 100% money back guarantee!