Square Inc. Class A (NYSE:SQ)
Bands Volume 200 SMA 50 SMA 20 SMA Videos Alerts Articles Events

Vehid: Thank you very much @bsafriet $SQ going to do the same tomorrow
tjv821: @bsafriet $SQ sound advice I always struggle with selling to early bc I have lost my profits way to quickly when I should sell both ways both up and down or $ctrp had calls on last weeks jump and was up 50 percent and now underwater
bnnybklyn: @Vehid $SQ I have no idea what will happen here but one thing I know is that the new Venmo (PayPal) roll out to 2 million merchants is being perceived as competition.
ATX17: @Robert1965 $SQ Taking a breather from a nice run
tjv821: $sq anyone have a feeling on this one??
BocaRick: @tjv821 $sq $V $MA $PYPL not great last two days. Still long stock and calls on $SQ but may sell some %???
debeers: @tjv821 $sq --If you say "please" Gwenzee willb e more than willing to help you out. This is her baby.
bRobert: @tjv821 $sq Flag . Very extended. NOT a good entry. If can't help. Small position. . Stop below flag. Easy to hold with stop. Consider partial sell.
bsafriet: @tjv821 $sq No feelings, but long. I'm out if it closes below 32.58 today, protecting profits. Not a good day for financials today. May be pausing ahead of ER 11/8 AMC.
tjv821: @debeers $sq pls
Vehid: Is it time to sell $SQ? Price dropped then recovered.
bsafriet: @Vehid $SQ I was watching the price movement closely today and was contemplating selling my position. When it rebounded this afternoon and was in no danger of closing below yesterday's intraday low I held my position and redirected my attention elsewhere. If $SQ puts in a close below today's intraday low tomorrow that's a definitive signal that the uptrend is over and the stock will consolidate or start a downtrend and it's time to hit the exit. Works more times than not. Hope that helps.
tjv821: $exel screaming higher $sq resting or time to take profits??
DAN: $VEEV $NVMI $SUPV $SQ -- Best gainers on the SMM list, though $ALGN is working really well and I've added to my position this morning. Also grabbing $GWRE.
Vehid: @Henry $SQ my biggest holding ever and working really good so far!
Robert1965: @Vehid $SQ would you adding here, looking to add I got in late
DrScience: $SQ punching to new all-time high. Yesterday, BOA raised price target to $31. Maybe, they'll be raising it again today. :-)
Aragorn: @DrScience $SQ LOL
grcjr: @DrScience $SQ :-)
bnnybklyn: $SQ maybe the start of the next leg up after a 24 hr hiccup.
Junior1: $CSX @DAN today's action is the type that took me out of $SQ 2 weeks ago. For financial risk/position size, my alert/stop is 52.00. It's still well above that, but these damn bearish engulfing days make it tough to hang on. Any advice? (Go to the gym and stop micro managing?)
DrScience: $SQ new all-time high, up 127% YTD. $PYPL doing the same, up 69%. $LC having a more difficult time, but still up a respectable 25%,
bRobert: $SQ Target 1 . $34
Gary: ...
COTD: $ALGN squeeze setup. Buy point is breakout above $190.
$SPX – careful here. Only closed down 0.25% on a low volume Indigenous Peoples Day. I question how much further upside from here. Lots of stocks are overbought and breaking out ...
Sher: Took profits on several front month call positions this week: $ABBV, $ARRY, $ATI, $DVAX, $EEM, $RF, $SQ, $UPS & $X. Long Nov. call positions in $ABBV, $ATI, $EEM, and $UPS, which I initiated or added to on pullbacks, throughout the week. Diciest trade of the week: $JD – Jumped into Nov. $40 long call position, way too early following plunge, at average price/share of $1.94 – The next day they hit a low of $1.14 – Bullish reversal underway - Options up another 24% today and positon back to breakeven… Worst trade of the week: $LVS – Initiated long Nov. $65 call position when I had no conviction, whatsoever, in casino stocks – Paying expected price for stupidity – Position down 30%.
success: @WCN, $FIVE . . Stops hit yesterday . . new adds today . . NPXI @Dans pick . . added my third buy of $SQ . . $GRUB got stopped out (2% stop) today . .$FCX bought for spec trade (idea from @vfr777 related to potential demand for copper)
DrScience: $SQ pushing above the opening range to a new all-time high. Earnings 11/8
success: in response to Dan's comments a couple of weeks back I thought I would outline my recent purchases and where they came from. Any questions let me know . . $CGNX, $CHKP, $CVLT, $CZR, $FIVE, $OLED, $PRAH, $SYMC, $TQQQ, $WCN, $ALXN, $BSX, $CRM, $GRUB, $PAYC, $PAYC, $PYPL, $SQ, $STMP, $TNA, $UBIO I reduced my cash position to 75% and added a number of starter positions. Most of the new adds were based off of IBD 50 and Large CAP 20 listings as i monitor the two lists for stocks approaching/ breaking through their buy points. The balance are from some of Dan's discussions and some from the forum. All have between 2-4% trailing stop percentages and total "stopped-out" impact to the portfolio is pretty small. Not really going out on a limb but trying to do better than sitting all in cash.
DAN: @success $CGNX $CHKP $CVLT $CZR $FIVE $OLED $PRAH $SYMC $TQQQ $WCN $ALXN $BSX $CRM $GRUB $PAYC $PYPL $SQ $STMP $TNA $UBIO Thanks for posting that, success. I'll look at these stocks in a while. Seems like you have a very good handle on your current risk. Love seeing that! DAN
success: @DAN $CGNX $CHKP $CVLT $CZR $FIVE $OLED $PRAH $SYMC $TQQQ $WCN $ALXN $BSX $CRM $GRUB $PAYC $PYPL $SQ $STMP $TNA $UBIO . .@DAN . . tight stops . .already stopped out on $FIVE and $WCN . . both had weak openings . . late for your $TSLA trade
bRobert: $SQ nh blue sky. Target 1 $34
Bridget: $SQ and $PYPL both moving higher today
Junior1: @Bridget $SQ $PYPL Gap and crap... ? Or just a bull trap?
Bridget: @Junior1 $SQ looks good here and you can keep a tight stop a today's low if you're looking short term. I would wait on $PYPL, not looking as strong here.
Junior1: @Bridget $SQ $PYPL thanks. Agreed
Sluggo: $ALRM $RTN $MZOR $SQ $HON $CBOE $OSUR $PYPL $V $AMAT These are the 10 stocks I currently hold and have held for a while. They are all extended at the current time, but some like $AMAT are close to a buy point. I do have another job, so I am late in reporting these. I apologize for that, but will try to let you guys know sooner when they hit their breakout buy points. Just put them on a watch list for now with a better entry alert notated.
DAN: @Sluggo $ALRM $RTN $MZOR $SQ $HON $CBOE $OSUR $PYPL $V $AMAT Sluggo, thanks for posting that list of holdings. Those are all really great stocks with super chart patterns -- higher highs and lows...and close to or at new highs. Awesome job!!!
Sluggo: @DAN $ALRM $RTN $MZOR $SQ $HON $CBOE $OSUR $PYPL $V $AMAT Thanks, Dan...I owe it all to you and making a lot of my own mistakes over the years. I probably had every stock service (wont name them) that didn't do diddly for me since 2000. It's the old adage about giving a man a fish and teaching him how to fish. Kudos back at ya!
DAN: @Sluggo $ALRM $RTN $MZOR $SQ $HON $CBOE $OSUR $PYPL $V $AMAT Thanks for telling me that, Sluggo. Makes me feel really good about the work that I (and we) do here. Funny -- I was just talking to someone last night about what I do and I said that it really is a grind. Every day focusing on the market unless "life" gets in the way -- as it has a lot this year. We were chatting about how long I planned to keep doing it, and I said that, every once in a while, I'll hear from someone who tells me that I've really changed their trading behavior and results for the better. And that's what keeps me getting up before 5 am each morning. So thanks for being that guy today. Needed to hear it...and congratulations for learning a little something about fishing! $$$ DAN
Sluggo: @DAN $ALRM $RTN $MZOR $SQ $HON $CBOE $OSUR $PYPL $V $AMAT My pleasure, Dan. You are doing a great service for us all and I hope you continue doing what you are doing. As I said, I am not speaking out of my hat (whatever that means). I have used a ton of reputable services over the years and you are the best. Don't leave us! You and Aragorn, Bridget, Woodman and the rest are needed for all of us to learn and know there is someone else who is trading and helping. As you have said, trading is a lonely business.
woodman: @Sluggo $ALRM $RTN $MZOR $SQ $HON $CBOE $OSUR $PYPL $V $AMAT - it takes a while. I've learned from all of those you've mentioned.
Sher: ...
$SQ - 100% reversal of 9-25-17 sell-off - Looking for phase 3 momentum to really pick up - Long Oct. $29 calls - OI here 10X higher than any other strike - 3rd. Qtr. earnings in a month - Projections are for $.05 ... it's first gain since going publ ...
Sher: $X - Adding to Oct. $26 call position, here - 100% retracement of 9-21-17 sell-off. $AZN - Added to Oct. $32.50 call position, earlier - Believe phase 2 PB over, for now. $SQ - Continue to add to Oct. $29 underwater call position - Felt Monday's PB was overkill - Has retraced 50%. $ARRY - Phase 3 - Up 7%, today - Long Dec. $12 calls...
Sluggo: $RTN $HON $V $PYPL $CBOE $SEDG $SQ $DXC $ALRM $MZOR $AMAT $OSUR Does anyone see a chink in my armour regarding these 12 stocks that I have been holding? I would love to see input on these. Would love your critic.
puttz: $SQ Got stopped out yesterday by 4 cents for a tiny gain. Up over 3% today:-(
Junior1: @puttz $SQ Same here. $SQ is coming off of my radar. It's not trending
DrScience: @Junior1 $SQ Yes, the stock is pulling back, but evidently, our definitions of "trending" are different. While support is about 3 bucks below current price, the trend is definitely toward the upper right on both the daily and weekly charts.
Junior1: @DrScience $SQ I agree. I was referring to a swing trade time frame.
Lynda: @Junior1 $SQ Same here. When I have a bad experience with a stock I never buy it again, I just don't care what it does.
DrScience: @Junior1 $SQ I see... That's cool! I see $SQ as a longer-term story. As long as the current environment exists, i.e. increasing consumer credit transactions and concomitant debt level increases while interest rates remain low, I think small businesses will find Square's offerings appealing. While Square is like the PayPal ($PYLP) of brick-and-mortar (or food truck!) businesses, it also features smaller credit card transaction fees that larger businesses are able to absorb more easily. The company also has equipment resources, and expertise to benefit those existing and startup small businesses that are looking for turnkey options, as well as a vehicle for consumers to send and receive money, bypassing Western Union (Nigerian scam) issues.
Junior1: @DrScience $SQ Thank you. Again, I agree! And they have a top notch Management team. This trade started out as LT, but as it climbed, I added and then sold all yesterday. I will re-enter this trade when it shows support.
antfarm: $SQ Stopped out of my remaining $SQ position. on this morning dip toward the 20dma.
steve71: $PYPL $PAYC $SQ $V All of my payment processor positions getting hammered today. These were all Buy-Writes so the short call component is dulling the pain a little. Looks like traders harvesting some recent gains.
Sher: $SQ - Certainly hope today's 5% PB is nothing more than a wicked phase 2! Wasn't expecting this, at all, after recent sideways consolidation - No news I can find - Praying 20-day serves as "line-in-the-sand" support. $EEM - Oct./Nov.Call positions also taking it on the chin... $COG - Double bottom (daily chart) - Had added to Oct. long call position, last week, on PB to 20-day MA - Back above VWAP. $ATI, $UPS - Strong money flow indicators for both.
Bridget: @Sher $SQ $EEM $COG $ATI $UPS I'm hearing a lot of hoping and praying when it comes to $SQ. Make sure you look at it objectively as if you didn't have money in the game. Would you still put your position on now? Would you take the other side of that trade? If this pulls back to the 50dMA would you have wished you did something different today?
Bridget: #Notes: earnings: $NKE $DRI $CCL In a Squeeze: $GOGL $EXPE $HCA $ALXN $LQD $ADP Breaking out: $CL $OEC $EMN $FISV $TWX $VAC $GES $HPE $CLDX $ANET - bearish engulfing after new high $BMA - phase 2 $EA $ATVI - breaking down from squeeze $XAR - defense stocks seeing pullback, even with N Korea issues $MCO - working $MON - working $ABT $HD - new high after flag New lows - $DGX $INCY CHinese stocks taking a hit - $FXI $BABA BIDU SINA EDU TAL $PYPL $SQ $V - getting sold today $XLK - tech stocks took a big hit $MSFT $AVGO $LRCX $XLI - extended $EEM - dropped $GDX - finding support Oil stocks still running $MOD $LEA $DAN - auto parts working IPOs $AKCA $SOI
bRobert: @Sher $SQ $EEM $COG $ATI $UPS ATI high short interest.
liujeff88: $SQ starts moving up , hold my position cost@28.57
Junior1: $SQ 3 day pull back, now getting perky. Next leg up has begun? np, but have an order in for lower level.
Junior1: @Junior1 $SQ Starter position at 28.75. Super low risk with alert (my form of a stop) at yesterday's low - 28.07
bRobert: @Junior1 $SQ Trigger 29+ target 34
Junior1: @bRobert $SQ Yes, I'll add at break above 29.00 (Probably could have waited til Monday, but... )
bRobert: @Junior1 $SQ Nice cup/handle
DavidM: @woodman $PYPL $V $MA $YRD $CACC $FCFS #CreditServices $SQ seems to fit and is also doing well
woodman: @DavidM $PYPL $V $MA $YRD $CACC $FCFS $SQ #CreditServices - Yes! My bad. I have $SQ as well. Duh.
antfarm: $SQ Took a bit off to capture some profit. Still long stock and short puts.
DrScience: $PYPL walking the upper Bollinger band to a new 52-week high, $SQ not far behind.
Junior1: @DrScience $SQ Sold my position earlier today. Though the uptrend is intact, it looks like it's retracement time.
DrScience: @Junior1 $SQ might be a good plan. We need a good test of $28 to see if buyers are still interested. Otherwise, looking at making a handle on the cup! I covered JAN 30 Calls with OCT 31 Calls to reduce my cost basis. Earnings tentatively set for Halloween.
tjv821: $sq Robert I should have waited
DrScience: $SQ Big volume push above yesterday's high.
grcjr: @DrScience $SQ on the daily I'm seeing a cup with the ticker trading at the previous high from end of July. Looking strong.
DrScience: @grcjr $SQ Yessir. I added on the open. Blue sky territory is above 27.97.
grcjr: @DrScience $SQ - the open was a nice entry. Congrats. I'm watching to see if it breaks current price. It is trying to move up. I just jumped the gun. Oct 28 calls. ... setting stop.
grcjr: @DrScience $SQ - looks to be trying to move up. I'd like to see candles above $28.
Henry: @grcjr $SQ It just hit 28
grcjr: @Henry $SQ - good morning. Yup. Added at $28.
bwcarnation1: $SQ breaking out nh, strong vol
Henry: @grcjr $SQ I had a buy stop at 28.05. We are off to the races
grcjr: @Henry @DrScience $SQ - was back below $28. Now back at the high of the day. Volume strong also.
bwcarnation1: $SQ probably going higher up over 3% on almost full day average vol now, new hi, good fundies
mdpaul21: $sq $sq gets IBD Leaderboard mention. Permissible buy zone goes up to 29.47
DrScience: @grcjr $SQ Back above $28... Such is trading. P.S. I added JAN 30 Calls @ 2.14
DrScience: $SQ BTO JAN 18 2018 30 Calls @ 2.14
grcjr: @DrScience $SQ - I'm in BTO Oct $28 Calls @ $1.15. Seeing your post, I followed @ $2.11. Cheers and thanks for the posts.
bsafriet: $NVDA $SQ $NVDA has broken out from a symmetrical triangle today. Volume good this morning but has dried up as the stock pulls back to the upper trend line. IF the BO holds, I est a measured move to approx $195. Long stock and small option position. $SQ Breakout from a cup with handle pattern today on above average volume, price target approx. $31.00. Waiting for confirmation tomorrow before buying options. Long stock, and will add if b/o holds.
antfarm: $SQ #ShortPuts Sold to open Oct 20th 28 Put @ 0.95 when $SQ was at 28.59. I missed adding to my long stock position on the breakout today.
Vehid: As the volume is low so far, what would you do with $SQ? Sell and wait for breakout?
Junior1: @Vehid $SQ I'm in for the LT. This company is impressive.
Vehid: @Junior1 $SQ thanks. I was thinking of selling off and buying back if it breaks above $28 but I guess I will wait for now
Junior1: @Vehid $SQ $28 will be clear sailing above.
ATX17: @Junior1 $SQ I have been long since 12 and adding on the way up, like Dan said good fundamentals. How I look at it is if you have a position and can build on it, the returns will be great long term, but with stops on the way up to not lose money on specific lots.
mopick: $SQ - Breaking out above $27
Lynda: @mopick $SQ I would say the buy point is above $28
issues: @mopick $SQ ADDED! thank you for the reminder!
issues: Today was a buy day for me. Bought the following partial positions: $OSUR $BRKS $EW $AA $SQ $EXTR $VEEV. Sold short $EFX and holding. It's going to the bottom. Buy stop is a trailing stop at 3% ($114).
Junior1: $SQ working... added to position earlier
stox: @Dan $SQ What would be a good price to add to your position on SQ? Long at 26.10. Thanks
DAN: @stox $SQ No set price...but definitely not today. Don't be anxious to increase your position with just a small profit. Let the stock settle at higher levels. Just give it some time. You're in at a good price on a starter position. Let the buyers soak up a bit more supply. 8-) DAN
Junior1: $SQ not a nice candle today. Troublesome?
Visit the Trading Forum to join in the discussion.
| | |
| --- | --- |
| Stock Price | $USD 40.06 |
| Change | 1.88% |
| Volume | 10,939,600 |
Square Inc is engaged in providing solution from payments and point-of-sale services to financial services and marketing services. It provides a free software app with its hardware to turn mobile devices into powerful POS solutions in minutes.
Request Video of SQ
Already a member?
Sign in here.
Earnings
February 21st, 2018 - 2017 Q4 Earnings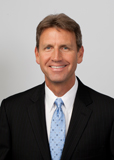 Dan Fitzpatrick
Stock Market Mentor gives you EVERYTHING you need to succeed in the market; all in one place. How easy is that? Dan Fitzpatrick and his elite community of traders share trading ideas, strategies and much more. Dan Fitzpatrick--a world class Technical Analyst, trading coach and regular CNBC contributor--gives you access to all of this with a 14 day FREE membership. Get started TODAY and start trading better TOMORROW with the following premium content:
Nightly video Strategy Sessions with a game plan for tomorrow
Got a stock you want Dan to look at? Just ask.
Patent pending video alerts instantly delivered to you when one of Dan's trading signals is triggered. This is not your typical price alert. This is a short video explaining the action you need to take to make money. No more "Woulda, coulda, shoulda"
Access to over 53,000 stock analysis videos
Access an ever expanding library (53,000) of educational videos that will save you time and make you money
Join a team of friends and traders that have one thing in common; a burning desire to succeed.

Become a Member Today!
Gain immediate access to all our exclusive articles, features, how-to's, discussion group and much more...
Satisfaction Guaranteed!
Your Stock Market Mentor membership comes with a 14 day, no questions asked, 100% money back guarantee!