Square Inc. Class A (NYSE:SQ)
Bands Volume 200 SMA 50 SMA 20 SMA Videos Alerts Articles Events

DrScience: $SQ testing $25 support just above the 50 DMA. IV is 41% and IV Rank (IVR) is 62. A SEP 26 Covered Call @ 24.30ish has 36 DET, and annualized return of 63%.
gwenzee: $APTI $HIIQ $SQ These are reporting after the bell today and all 3 are down.
tjv821: $sq ride over?
Sphinx: @tjv821 $sq Reporting after the close today. Might collar my position or get out.
DAN: @tjv821 $sq please put your seat backs to their upright position, close your tray tables and stow any belongings that you took out during the flight...and turn off all laptops and electronic devices.
Sphinx: @DAN $sq That's funny Dan. Bracing for likely crash landing...
gwenzee: @DAN $sq Sounds like a bumpy landing?? Took 1/3 off yesterday and letting the rest ride. Hope it's an up escalator and not a down elevator.
issues: @DAN $sq At a glance the stock moved up every time they reported. I think, for me, it's a long term hold. Sold 1/2 just to take some profit.
Bridget: ...
$SQ

$NTES - broke support at 50dMA
$WYNN - falling out of consolidation, uptrend broken
$MOMO - failed at $46 again, looking like a double top on the weekly
$XLNX - breaking down out of consolidation
$EW breaking down of out this squeeze
$AMC - gap ...
gwenzee: $FMC $SQ Lightened up going into earnings. Held $INCY through earnings as I had already banked a large profit and could give it wiggle room. Still like their robust pipeline.
Bridget: I'm selling my $SQ today on this bearish engulfing candle
woodman: $SQ continues to grind upward. Earnings 8/2 bmo.
woodman: @Robert1965 $DFS $MA $COF $V - When thinking of credit cards, think also of $SQ. Profile:

Square, Inc. develops and provides payment processing, point-of-sale (POS), financial, and marketing services worldwide. It provides Square Point of Sale, a ...
steve71: $SQ Pulled back from day high. Adding now @ 26.78
DrScience: $SQ continues to draw investors. CMF still nicely positive as stock makes new ATH, but finding sellers above 26.50ish . Earnings on 8/2.
bwcarnation1: $SQ new hi and inching higher
steve71: $SQ STC Fun while it lasted.
Sphinx: @steve71 $SQ You sure this move over?
Bridget: @Sphinx $SQ I'm still in it.
Sphinx: @Bridget $SQ Holding as well.
Bridget: Notes: Every sector was up today. Some rallies are getting old. IV is very high in many stocks going into earnings at the end of the month. Lots of breakouts but many have already run too far too fast. $CTRL $KEM $CALA $EEM - breakout on the weekly, wait for the pullback $Z - pullback to 50dMA, seeing capitulation today $PFPT - nice bounce off the 50dMA $LVS - at the 50dMA $WB - at the 50dMA $GLW - new all time high $BX - breakout $SINA - breakout $CHTR - starting to breakout $SYK - breakout $TRP - breakout on the weekly $TMO - breaking out $TRMB - starting to breakout, at a nice buy point $PYPL and $SQ both moving higher #IPOs AYX - too late now LNGG - new high JAG - nice pullback APPN - almost at a new high
Bridget: $SQ is about to break out, moving fast rhrn
bwcarnation1: $SQ v.s. new hi
StockMarketMentor: A Price Alert has been triggered for $SQ Square Inc. Class A. Click here to view associated video clip: http://stockmarketmentor.com/stockanalysis.html?ticker=SQ&clip=87818
Bridget: Bought half a position in $SQ at $25.05. I like this break out. The IV is also good for selling covered calls against my stock.
spmeyers: @DAN $SPX $DJI $NDX agree, but there 1 or 2 gems amidst the rocks, like $SQ; also liking $HBM (materials)
spmeyers: @Bridget $SQ me too
rbrown2222: $SQ- Gotta give square some love. Strong BO on almost 2x volume
steve71: @rbrown2222 $SQ Agree. I added today with Buy-Writes.
rbrown2222: $SQ - Closing at ATH. Opened a position at 25.10. Immediate target of 31.
Sphinx: @steve71 $SQ Agree as well. Solid breakout.
gwenzee: $SQ Nice move today on good vol.
bRobert: $SQ Squeeze watch 25+ trigger
Aragorn: $SQ - BTO July 23 calls 1.58
JBed: $SQ @Bridget, are you still in this name? Seems like it is meeting with resistance just below $24.
Bridget: @JBed $SQ Yes, but I bought the Jul $24 Covered call. So I'm ok with some sideways consolidation.
JBed: @Bridget $SQ Bought or sold?
mharps: @JBed $SQ AM stopped out of July calls-will come back to it
Hank1: $V $SQ ... I think these are good entries. I'm looking to buy some on a good close.
Bridget: $SQ just hit my buy signal.
Painter: @Bridget $SQ I'm glad to know you're now involved as it is my largest position but what was your signal to buy? Thanks.
Bridget: @Painter $SQ Break through $24, also regaining the 8DMA.
CHOFF: @Bridget $SQ - why is $24 your buy signal? I would think a break above 24.25 might be...I do see that it got a price target raise to $33 today.
DrScience: @Bridget $SQ #CoveredCall Tried to get JUL 25 CC @ 22.79 this morning, but the stock didn't pull back. So... Bought JUL 25 CC @ 23.23 before the next leg up.
mharps: @Painter $SQ Convincing rebound off the 20 but I don;t think it's out of the woods yet. It really needs to top abut 25 but I'm long as well
Aragorn: $SQ one I have been on fro quite a while moving up again over 23 strong day off the lows $KR watching foran EOD reversal we shall see alerts set
Bridget: ...
$SQ - flagging, $PYPL also recovering
$TTMI - flagging
$AAOI - at a good buy point
$MDSO - at a good buy point
$CTRL - uptrend intact
$HBD - uptrend intact
$TRU - uptrend intact
$XLF - taking a breather, watch for the next move higher

$CC - breakin ...
Bridget: Notes: XLK to XLF rotation continues XLV still working XHB continues breakout - also $HD $MHK $FND Oil stocks still consolidating Insurance stocks working: $AAL, CI, $AON $CB $TRV $AFL Stocks that are working: $COR $ATHM $TSLA $MO $HRC $PLSE $JNJ $LVS $PLNT $TWO $ABBV $CVNA #ipo Stocks breaking: $FIVE $MYL $SYMC $CC $TMUS $WPZ $ADNT, and all FAANG $PYPL and $SQ - both at a good buy point $SINA - at a good buy point $MDSO - ditto
JBed: $SQ New ATH.
Bridget: selling $SQ, this has been a good one. Will look to get back in at lower prices.
Aragorn: $SQ - one I have been long for a couple of months had a big morning now has gone from green to red, nothing wrong with it
Bridget: $SQ still going higher
debeers: $SQ-You go Gwennie! Good for you!
steve71: $PYPL $SQ Closing my PayPal position. Apple's iOS 11 Apple Pay looks like a threat. Doesn't seem to bother Square.
DAN: @steve71 $PYPL $SQ PYPL looks like it's done with it's Phase 1 move. Likely to see a bit more selling from here.
Argyle: @steve71 $PYPL $SQ I feel the same way after hearing AAPL yesterday. Up 38% on PYPL. Been holding it a long time. I'm out.
steve71: $XLF $SQ. Covered my $XLF short at 23.52 for a loss. The declining 50dma has been a good place to short. But now the banks can be helped by selective enforcement of regulations and easing of stress test requirements. I'm keeping Square, the long half of that pairs trade.
gwenzee: @steve71 $SQ Bears tried to push SQ down the past 3 days but the bulls said, "No way." Like that action. Bought this mid-Jan and up nicely.
steve71: @gwenzee $SQ Nice buy! Wish I had taken some then.
bnnybklyn: @gwenzee $SQ Not to be overlooked is $FDC which has Clover that rivals Square. I think a good entry should be coming up, but just not rhrn
Aragorn: $TAL a big move today loos like it wants to test the recent highs over 132 I the near future. Long calls $SQ made new highs today $PANW inside day and up breaking out and closing the gap
risaac: $PYPL $SQ $NVDA @DAN I have a general question regarding options and the best way to handle the time premium element of options. I used the 3 tickers noted as examples. I generally don't like to pay a lot of time premium on options and thus I will ...
Aragorn: $QCOM bouncing off the 100 ema looks like it want higher $AAL rev strat daily hammer up $FDX trying fro 200 $UPS also nice daily move $VRTX weekly hammer up breaking out daily $ATHN breakout of consolidation 30 up $SQ resting going higher $IRBT forming an inside day after yesterdays pullback watch fro higher tomorrow $GBTC so;d my small position form yesterday fro a nice profit $IWM - small caps giving you a reason to believe above the 21ema $CBI - POS stinking up the jint but now at the 8ema worth watching reward to risk is really good if it gets going $DECK walking up the outside bollingers day 5 strong stock in need of a rest Trade well everyone see you on the other side
tjv821: @Aragorn $QCOM $AAL $FDX $UPS $VRTX $ATHN $SQ $IRBT $GBTC $IWM $CBI $DECK you forgot $himx
Aragorn: @tjv821 $QCOM $AAL $FDX $UPS $VRTX $ATHN $SQ $IRBT $GBTC $IWM $CBI $DECK $himx LOL I saw that today nice move no position but 50 sma resistance and 200 it appears like that for now but worth keeping an eye on it $GBTC going back up
DrScience: $SQ rising on lower volume, succumbing (just a bit) to the pull of gravity. Still in a weekly money maker-pattern, now walking outside the upper Bollinger band. On the daily chart, CMF starting to make lower highs, so upward momentum likely to wane here. Sold some JUN 20 Calls @ 3.10 to take some profit and establish a delta neutral position, just in case this puppy pulls back.
bwcarnation1: $SQ looking a bit scary up here anyone holding this?
Bridget: @bwcarnation1 $SQ I sold calls against mine.
bwcarnation1: @Bridget $SQ what calls if you don't mind me asking? thanks
Bridget: @bwcarnation1 $SQ I sold too early. Wait until you think the stock is done going up and then sell slightly ITM calls.
bwcarnation1: @Bridget $SQ thank you
Cheezit: $SQ Breaking out again. I'm thinking of adding to my $18 position I got at last breakout. Thoughts?
issues: @Cheezit $SQ It's a long term hold, an investment for us. But we don't like to get a full position since we hold some cash for adding if and when it drops. It's a good investment. I like the concept. My art teacher uses the square to charge me for lessons and I use my finger to sign. Try not to over trade. Just close your eyes and let the others make you money.
Bridget: $SQ new all time high
DrScience: @Forexpro $BK, et al. Might look into the Fintech stocks as an alternative. $SQ wants to break out. $PYPL marking time, but holding the 8 EMA.
Forexpro: @DrScience $BK $SQ $PYPL Thanks, DrScience, From my previous life, I have a pretty firmly established pecking order as to "good, not so good, and worse" bank managements, with some modest alterations over time ($MS has moved up, $GS down). Agree that fintech winners will be great stocks, given some seasoning. $PYPL has in fact been a favorite, perhaps because my own experience with the service has been positive. I've also made money with the stock, which matters more. The 46.90 level looks reasonable as an add/starter. Here's hoping that you're well, and thriving; all the best!
Aragorn: $MDXG - Loving this one along with $SQ. NVDA what a mover today, $AAOI and $SHOP monsters Have a good one
Wolf: $SQ Bought yesterday @9.25 after market when it was bouncing around after earnings report. Will put a tight stop shortly after open today.
gwenzee: @Wolf $SQ Did you mean $19.25? Held through earnings and am being rewarded.
Bridget: $SQ breaking through $20 and going higher. Really tempted to buy here.
DrScience: $SQ continuing to move. Over $20 to new ATH. Guess those MAY 18 Covered Calls will work out fine. ;-0
Wolf: @gwenzee $SQ Yes, thanks for catching it. Sold @19.51, STO 19 5/19 puts @ .43, BTC @ .17. I think I will quit while I am ahead.
gwenzee: @Wolf $SQ Does that mean you're buying the next round? Chivas rocks, please.
Wolf: @gwenzee $SQ LoL If there is ever a SMM get together near the Windy City ;-)
DrScience: $SQ Profit-taking ahead of earnings tonight. TOS shows earnings estimate of -.02574521. I think that number is off... just a little bit. 8-)
justinp: $SQ Up over 5% AH on Q1 results.
issues: @justinp $SQ $FB Both should go up since I sold them, right?
CHOFF: @issues $SQ $FB ...lol, sounds like my mantra.
spmeyers: @issues $SQ $FB I did sell all my SQ but mostly I've been selling 1/2 before earnings
DAN: @issues $SQ $FB I think you're going to bat .500. SQ up...FB down. 8-)
martyrb3: $SHOP Up 6% today on revenue beat. 1st qtr revenue up 75% to 127.4 million. Stock up 84% year to date. Revised revenue forecast up. Company has a point-of-sale reader that competes with $SQ. Speculation that it could be acquired by $AMZN, $ADBE or $EBAY. Long
spmeyers: @martyrb3 $SHOP $SQ $AMZN $ADBE $EBAY me too
spmeyers: $SQ working nicely
gwenzee: @spmeyers $SQ Yep. Reports Wed.
spmeyers: @gwenzee $SQ zack's says it's 5/2 bmo
gwenzee: @spmeyers $SQ Both their website and FinViz state earnings May 3 AMC.
spmeyers: @gwenzee $SQ my mistake; somehow I looked up SHOP instead (which I also hold)
Aragorn: $SQ hit my first target
woodman: @Aragorn $SQ - nice job with this, Aragorn. I know this is one you've held way beyond your ordinary holding time.
Bridget: $SQ finally broke through $18 and seems to be holding.
Visit the Trading Forum to join in the discussion.
| | |
| --- | --- |
| Stock Price | $USD 44.18 |
| Change | 5.44% |
| Volume | 39,060,100 |
Square Inc is engaged in providing solution from payments and point-of-sale services to financial services and marketing services. It provides a free software app with its hardware to turn mobile devices into powerful POS solutions in minutes.
Request Video of SQ
Already a member?
Sign in here.
Earnings
February 21st, 2018 - 2017 Q4 Earnings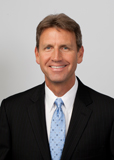 Dan Fitzpatrick
Stock Market Mentor gives you EVERYTHING you need to succeed in the market; all in one place. How easy is that? Dan Fitzpatrick and his elite community of traders share trading ideas, strategies and much more. Dan Fitzpatrick--a world class Technical Analyst, trading coach and regular CNBC contributor--gives you access to all of this with a 14 day FREE membership. Get started TODAY and start trading better TOMORROW with the following premium content:
Nightly video Strategy Sessions with a game plan for tomorrow
Got a stock you want Dan to look at? Just ask.
Patent pending video alerts instantly delivered to you when one of Dan's trading signals is triggered. This is not your typical price alert. This is a short video explaining the action you need to take to make money. No more "Woulda, coulda, shoulda"
Access to over 51,500 stock analysis videos
Access an ever expanding library (51,500) of educational videos that will save you time and make you money
Join a team of friends and traders that have one thing in common; a burning desire to succeed.

Become a Member Today!
Gain immediate access to all our exclusive articles, features, how-to's, discussion group and much more...
Satisfaction Guaranteed!
Your Stock Market Mentor membership comes with a 14 day, no questions asked, 100% money back guarantee!