Square Inc. Class A (NYSE:SQ)
Bands Volume 200 SMA 50 SMA 20 SMA Videos Alerts Articles Events

Junior1: $SQ BTC covered calls (Tomorrow's 55.0) for half the potential. Catching a litttle vig in the LT accts. On the next strong up day, will sell calls again. In the trading acct, STO September 55.0 Puts @ 5.45
Kristine: @BobbyG $SQ - Another 3% :)
grcjr: $SQ up almost 4% so far today.
BobbyG: @grcjr $SQ I moved my stops up, but I like the chart here. ATH is getting close.
grcjr: @BobbyG $SQ - ATH level might be resistance. Might test it more than once. I like what I'm seeing with the various strength indicators. Also running up near the upper BB. But I'm not adding at this point. Will add on break to new ATH. Stops set for now.
BobbyG: $SQ Still moving. A few more points to go before it hits its ATH. Still holding June 50 calls, making the leash tighter.
BobbyG: $SQ breaking 55. There is some gas left in the tank.
indigo1948: @BobbyG $SQ - holding a full position - resistance appears to be $57.80.
woodman: $SQ - continuing up.
Spotdog: @woodman $SQ Added yesterday. It continues to be a good trade
BobbyG: $SQ making another nice move after being down early.
stairm01: $SQ up over 2%. Holding June calls from April 24 drop. Thanks to CHAMP for bring this to my attention.
BobbyG: @stairm01 $SQ Nice. May add to position after lunch if this holds.
stairm01: $SQ Just screamed up over the 3% daily mark on high volume over the last 5 min candlestick
bnnybklyn: @stairm01 $SQ right in the middle of the Keltner channel on the weekly - long
woodman: @stairm01 $SQ - I bought this morning and have added twice.
issues: Sold $LGIH (bearish engulfing pattern) bought oil with Iran spigot turned off $WLL $CRZO $SQ $WRD $LGCY
Gary: ...
1. $NFLX – "buy all you want" in WU. Weekly chart shows it's extended...but it IS being bought.
2. $AAPL – Horrible buy point here. Stock is overbought. Investors – give it a rest.
3. $NVDA – going to new ...
Forexpro: @steve71 $AMZN $V $MA $SQ $PYPL Thanks, Steve71, Here's a summary of Bernstein's take (via Theflyonthewall.com): "Bernstein analyst Harshita Rawat notes that Bloomberg reported that Amazon (AMZN) is offering discounts to merchants to adopt Amazon Pay. While the analyst sees limited "new news," he believes that Amazon poses a long-term, risk to PayPal (PYPL). Regarding impact on Visa (V) and MasterCard (MA), Rawat does believe Amazon brings some risk of brand obfuscation, pricing pressure and yet another formidable payment wallet to contend with. However, the risk is more contained than is often perceived, he adds." Need to wait for confirmation, but it may be getting close to a bounce. Hope you're doing well. All the best!
antfarm: $SQ Making an earnings run. Reports after the close. Banging on resistance at the 50dma. FD Small position which I am debating on dumping.
antfarm: $SQ Stopped out of half my position @ 48.72.
steve71: $AMZN $V $MA $SQ $PYPL "Reports are that Amazon plans to offer retailers some discounts if they adopt Amazon Pay, which takes a number of processors' shares lower." - Real Money Amazon may put a big hurt on the payment processors. Probably a majority of Amazon payments are processed with a bank card or PayPal. But I wonder if any drop in Square is a collateral damage opportunity. $SQ is much more point-of-sale than online. Their big profit item is loans to their merchant group.
grcjr: $AMZN $INTC $$AAPL $SQ Some of the tickers reporting earnings soon 4/26 after the close $AMZN $INTC 5/1 after the close $AAPL 5/2 after the close $SQ
Junior1:
bsafriet: @Junior1 $SQ My stop got hit this morning. I don't think you want to be in it now. You can always BUT IT BACK.
Danzguy: @Junior1 $SQ Where is your stop placed? Tom Petty says its 'Free Falling'.
BocaRick: @Danzguy $SQ I got stopped out below the 50MA. The February dip was down to $37?
optionswealth: @Junior1 $SQ I got out yesterday near the end of the day because it was not acting the way I expected or the way the charts were telling me to expect. Three days ago the move up was rejected and that put me on alert for yesterday, which didn't end well. With earnings on 5/2 I thought it would be working its way upward. It had moved above the the 50 and 20 but then the upper bollinger band acted as resistance. When I looked at the MACD it was moving up but the move was not a big move. Where it will find support from here is hard to know. The averages are down today and the MACD on all three is moving down, showing weakness. It seems that less support for tech is showing up in this weakness.
BobbyG: $SQ Making another nice move up after an inside day. Calls are working, but tightening my stops a bit.
optionswealth: @BobbyG $SQ Yep, I held through yesterday after entering on Wednesday. The chart looks good and not down much yesterday. This morning is making up for yesterday and moving beyond on a slightly down tape day.
rverkamp30: @optionswealth $SQ Would you be adding RHRN?
champ: @BobbyG $SQ @ $52 ---- Tech stocks are all hard to hold...but I posted the other day, that this stock could hit $55...in the short term, that was my guess and when the markets turn, this could bounce even more....and there is a little news today about M&A....they acquire Zesty and it looks like the market, is thinking that is positive for the stock...I'm still holding.
BobbyG: @champ $SQ Earnings are May 2nd. I am playing calls because volatility is starting to trickle up. I agree with the 55 target, but I am happy here if it doesn't make it. Tight stops now.
optionswealth: @rverkamp30 $SQ Monday is often an up day, at least first thing in the morning as a rebound from today. It remains to be seen, of course. It has held in there strong today. So, in this market, I wouldn't add because of the weekend. I would look at it Monday.
optionswealth: $SQ I like how it ended the day.
optionswealth: @BobbyG $SQ Same here. Take a look at your MACD which is still rising and more to go. I'm watching the strength of the MACD for the next few days. Earnings are on 5/2, which is a catalyst. $AXP, a processor, had good earnings. $V reports on 4/25 and ...
optionswealth: @grcjr $AXP Helping $SQ & $MA move up from the low this morning, also. I didn't look at $V chart.
BobbyG: $SQ Also like this one holding above 50. Holding for a potential run into earnings.
BobbyG: $SQ hanging out above the 20 DMA for the first time in a while. Starting a position.
champ: $SQ still working on News...Day-2 on this move... posted yesterday.
champ: $SQ @ $51....#News is now coming out at briefing ...they are actually buying the stock...on BriefingTrader...RHRN...just posted at 12:11 ET...I just added...my target is still $55 ..short term...the stock is still 20%...under/off the March high
captron: @champ $SQ #News I saw a $65 target the other day on Market Watch. Profits were tied to Bitcoin or something like that.
woodman: $SQ makings of a run into earnings. I've been re-accumulating down here at the 50 day-ish
Gary: ...
COTD: $BBX – squeeze scan entry yesterday. Exit this morning below $10.
$SPX – bull/bear push.
$DJI – top of range and due for rest. IBM hurt the Dow today, AXP will help tomorrow.
$DJT – up today on strong numbers from CSX ...
optionswealth: @woodman $SQ Took a little at the close. It had a good move today. It is now above the 50 and sits on the 20 day sma. The MACD has turned upward and everything is just at/moving above the zero line so if the overall market stays green we should have a good move RHRN. Earnings on 5/02 after market close and following pre earnings moves, they seem to be happening later, not this far out. AXP reported after hours and is up 3.3%. Usually this moves all these processors in anticipation that they will have similar results. After all that, the only comment I can make is that I hope the market continues upward tomorrow and SQ continues to have traders wanting in.
champ: $SQ @ $49.30 --- This is a strong move this morning....mostly all buyers...not many sellers....could have a fast move back to $55...if the markets hang-in...I have a position.
BobbyG: @champ $SQ It keeps failing at the 20 DMA. If it breaks I'm in!
Junior1: @champ $SQ Largest position that I have in LT accounts. Hodl'g. I keep selling upside premium... better than a dividend stock... by far.
Workinman: @Junior1 $SQ I'm doing the same thing you are with $SQ.
champ: @Junior1 $SQ ---- If the markets are turning and I posted over the weekend that I believe they will because of earnings....my guess is, if that happens... this stock could move back up to around $55, real soon...maybe even by the end of the week....but it is all about the markets. Good Luck!
martyrb3: @champ $SQ I'm in too. BUT...did see this yesterday. Thomson Reuters/Verus downgrades SQUARE INC from HOLD to SELL.
spmeyers: $SQ making a move
Junior1: $SQ Bearish engulfing on the daily
issues: Maybe I'm a slow learner but I still like $ANET $SQ $BZUN $WB $TAL & $FAS... I am holding these and will wait for a green day to add. I just don't understand why folks would be throwing the baby out with the water. Maybe some of the Big Boys are thrashing ANET making it a "broken stock". This could be a strong reversal but it bounced before.
Beaver: @issues $ANET $SQ $BZUN $WB $TAL $FAS Kind of feel the same way about several of these stocks. Please pass any good/bad responses along. Thx
issues: @Beaver $ANET $SQ $BZUN $WB $TAL $FAS Are you putting any stops in place?
nestorsch1: @issues $ANET $SQ $BZUN $WB $TAL $FAS I feel the same way. I placed a stop quite low and I was kicked out any way, who would have imagined a 9% reversal? But I must say that I tend to chase the stock and I don't want to continue doing that. I tried twice with $ANET and got kicked out badly. I don't know what to do and if it merits coming in again...
BobbyG: $SQ Making another nice move. I like this here above the 50 DMA. Small call position with a tight leash.
woodman: $SQ - I bought it last Thursday. It dipped the next day but held long term rising support. It's looking decent here ... or at least looking like it is done pulling back.
kt4000: I too bought $RSX all good thanks for the suggestion Dan.... $FTNT strong w/ no overhang, $SQ still working for me.
kt4000: $FTNT adding more here, $STMP also - staying put on my LT Positions $AMZN, $AXTI, $EMR, $GS, $JPM, $MMM, $SQ.
woodman: $HUBS $SPLK $NFLX $GMED $SQ $NKTR $XBI $MU (MU - with stop below Friday's intraday low). - If "brave" enough to trust this Market, here are a few that look in decent, or potentially decent, spots.
spmeyers: @woodman $HUBS $SPLK $NFLX $GMED $SQ $NKTR $XBI $MU I think I'll watch and see what happens when the "brave" guys jump out of the foxhole! :)
woodman: @spmeyers $HUBS $SPLK $NFLX $GMED $SQ $NKTR $XBI $MU :-)
kt4000: Bought $ABB Yesterday sold today bonus Dividend, $PYPL last few days sold today, in $JPM, $GS, $AMZN bought on dip keeping, $SQ still buying under 48.50, $FTNT under 55 hold until and maybe thru earnings also have $EMR, $STMP, $AXTI will hold thru higher level on S&P 2700+. No complaints here
traderbren: $SQ - could offer a low risk opportunity to start a position after this sell off. Still below the 50dma, but took a starter on this mornings purge. Or you could wait till $47.50ish to dip your toe in the water.
DAN: $SQ -- rebounding this morning on heavier than average volume. I started a very speculative, tight-leash position with a stop a bit below the 50-day moving average. This stock sustained a steep selloff, but the support looks solid, so I'm just looking for a scalp. I'm trading the chart, not the stock.
grcjr: $SQ up nicely.
grcjr: @DAN $SQ - I have a 1/4 position from yesterday. Calls Apr $48. Not giving it much room to drop on me.
DAN: @grcjr $SQ Agree. Not much room.
puttz: @DAN $SQ In at $48.32. At what point do you add to your position if at all?
Junior1: @DAN $SQ Pretty nice chart actually. Strong support here at February high, which coincides with March BO level. Long w/ covered calls
DAN: @puttz $SQ I won't add to it. Not planning to. To be honest, it's just a very small trade that I have little conviction in.
puttz: @DAN $SQ Thank You
Robert1965: @DAN $SQ What is the scalp price
issues: @Junior1 Excellent point Junior. I agree that it's a strong possibility with IBD saying we're in a correction. But Champ also made some good observations today. But the economy is good and one of these days the market will reverse back up. This is the last trading day of March, so I'm betting that April will be good.. Then there's sell in "May and go away." Which may not be the case this year. For me, steady as she goes. I am trying to do like Dan and not trading my Long Term Investments. But I keep violating that. I bought/added to theses : $CASA $PYPL $TAL $SMH $SQ $BZUN $AMAT $CNC $NVDA
grcjr: $SQ almost touched the 50dma. Watching to see if it holds. The lower BB has been a better add point (not that much lower). Wait for support.
tigerjohn8: @grcjr $SQ I was stopped out this morning. But I got a hunch it's going to reverse big and leave me behind (paranoia)
grcjr: @tigerjohn8 $SQ - I have alerts at $46 and $48 to bring me back.
tigerjohn8: @grcjr $SQ Thanks I was stopped at 47.78. God I wish I had made that a couple dollars tighter
tjv821: $sq does this have a big China presence to why it's getting crushed??
DrScience: $SQ feeling good about making 52-week highs day-after-day, walking the upper Bollinger band.
BobbyG: $SQ still making moves
genki: $TAL$SQ@Dan For these two stocks, how would you set stops for swing trading positions. Thanks.
spmeyers: @genki $TAL $SQ a lot of breakouts have failed lately so I'd be careful with $TAL
genki: @spmeyers $TAL $SQ A 3% trailing stop?
spmeyers: @genki $TAL $SQ that's pretty tight but safer than putting it below today's low (which would be the textbook stop I think)
BobbyG: $SQ Well now we are late to the party unless this is an all nighter. Looking to open an Apr straddle EOD and see if the trend continues over the coming days. I feel like chasing calls in this environment is not prudent. IV Rank is 37, so not buying high.
Junior1: @BobbyG $SQ When I sold upside calls (55.0) on the 7th, against my long position, I did not foresee this ramping up 14%.
bwcarnation1: $SQ nh on vol
Robert1965: $SQ Yes
DrScience: @Robert1965 $SQ On a down day in the market, a ray of sunshine... New all-time high.
grcjr: @bwcarnation1 $SQ - Good morning. Yes, a nice move this morning. I'm not buying or selling at this time. It has been running the upper BB. Although still a higher price today it is now a bit below the upper BB. The volume has been declining the past week. CMF, ADX, MACD still all positive. It just feels like it is pausing. I'd like to see some consolidation letting the averages catch up a bit. Slipping back now. Swish and flick: Wingardian Leviosa.
optionswealth: #Markets Most everything that I follow that was green first thing this morning seems to be rolling over with the rest of the market, even $SQ.
jeffslm: $SQ - up 5%
BobbyG: $SQ I am one of the "weak hands" that got stopped out yesterday. Well played institutions. May open a straddle, but for now just sitting on a bunch of wide spreads and cash.
rachel: ...
$SPX – 2800 resistance. Yesterday A/D line hit a new high...When things can't get any better....
$VIX – back up.
$DJI – 50% between last low and high.
$DJT – ok. Here are a few possibilities.
1. $JBHT – reports ...
DAN: Good morning. It always feels good to return to work after taking some time away from trading. This time is no exception. But...I wasn't completely out of the loop and did do a bit of trading. Given how the market acted last week, how could I sta ...
BobbyG: $SQ still working. I think a lot of you are in this - happy trading. Moving my stops up a bit for now.
Allen: $EDIT $CASA $SQ All at ATH. Blue Sky territory.
Visit the Trading Forum to join in the discussion.
| | |
| --- | --- |
| Stock Price | $USD 72.90 |
| Change | 0.19% |
| Volume | 5,556,760 |
Square Inc is engaged in providing solution from payments and point-of-sale services to financial services and marketing services. It provides a free software app with its hardware to turn mobile devices into powerful POS solutions in minutes.
Request Video of SQ
Already a member?
Sign in here.
Earnings
November 7th, 2018 - 2018 Q3 Earnings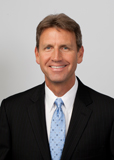 Dan Fitzpatrick
Stock Market Mentor gives you EVERYTHING you need to succeed in the market; all in one place. How easy is that? Dan Fitzpatrick and his elite community of traders share trading ideas, strategies and much more. Dan Fitzpatrick--a world class Technical Analyst, trading coach and regular CNBC contributor--gives you access to all of this with a 14 day FREE membership. Get started TODAY and start trading better TOMORROW with the following premium content:
Nightly video Strategy Sessions with a game plan for tomorrow
Got a stock you want Dan to look at? Just ask.
Patent pending video alerts instantly delivered to you when one of Dan's trading signals is triggered. This is not your typical price alert. This is a short video explaining the action you need to take to make money. No more "Woulda, coulda, shoulda"
Access to over 57,400 stock analysis videos
Access an ever expanding library (57,400) of educational videos that will save you time and make you money
Join a team of friends and traders that have one thing in common; a burning desire to succeed.

Become a Member Today!
Gain immediate access to all our exclusive articles, features, how-to's, discussion group and much more...
Satisfaction Guaranteed!
Your Stock Market Mentor membership comes with a 14 day, no questions asked, 100% money back guarantee!