Square Inc. Class A (NYSE:SQ)
Bands Volume 200 SMA 50 SMA 20 SMA Videos Alerts Articles Events

Junior1: $SQ Still working. Run up into earnings? (ER 2-27-18)
Henry: $SQ on a down day it is up 4%. If it gets through 47.5 it's going to 50
antfarm: $SQ Closed my short Feb 16th 44 Put @ .03. Considered taking assignment but didn't want to take the chance holding stock so close to earnings.
Henry: $SQ another of my frisky little workers
BocaRick: $SQ up 6%
Junior1: @Ajax4Hire $AAPL Looks like following Karen F... adding at 160... was a good call! I am very overweight $AAPL and $SQ in LT accounts (and very happy!)
bsafriet: ...
$IPGP reports tomorrow BMO. It has been on a tear during this latest market uptrend. $ADBE and $NVDA have both regained all that was off in the recent correction. $BA continues to march higher, ripping off a 3.52% gain today as it paces the aeros ...
Gary: ...
COTD: $TRIP – from this morning's MMT. Gapped to $46. Took until nearly 10:00 before rolling. Good short entry with a stop above $47.
$SPX – very odd market. What's probably happening is that big money went out...and is ...
bwcarnation1: #markets now I'm all green except for $SQ and nice short term profits I'm afraid of a big down day and it all goes to money heaven. Anyone more confident and less jittery than I am??
Spotdog: @bwcarnation1 $SQ #markets I am sitting in the back of the room, but my hand is up
bwcarnation1: @Spotdog $SQ #markets lol I can barely see you back there.....
Henry: $SQ is looking frisky to me
bigbartabs: @Henry $SQ ... I did well with this on the last up swing. It might happen again... but I have no position. Be careful though with that lower high... cheers...
Junior1: @Henry $SQ Below avg volume, but having a strong close on a strong day.
woodman: Some for the "of interest" list: $ISRG $SQ $SRPT $NOAH $SPR $IPGP $ABMD
Henry: @Junior1 $SQ Prior to November, volume was much lower. My theory is the sellers think it has gone down enough and they are in short supply.
bwcarnation1: $SQ nice move off the 50d today
Gary: ...
$SPX – Lower high. Volume below average. What's catalyst for higher prices? Likely to rest here.

$T2108 – normalizing a bit...but still oversold.

$VIX—X – still elevated, but normalizing.

$DJI – well below 50-d ...
Junior1: @issues I would consider $SQ also. What's interesting to me is that the non violable rules almost have to be violated in this market, as most stocks "quality" stocks are below the 50dma.
issues: @Junior1 $SQ Thank you Junior. We currently are holding 3/4 position in $SQ and like it for a Long Term Hold!
bRobert: $SQ Good long term hold forthe patient investor
traderbren: $SQ - nice bounce off the 50dma. Long. Also, $TWTR performing well in this tape. Interesting to note the $XRT.
bRobert: $SQ 50d bounce. Long term hold
Gary: ...
11. $KMT - falling out of bottom of squeeze. Liquidation.
12. $SQ - stabilizing...but there is no reason to own this here.
13. $JD - double top or C&H? Wait for $50.
14. $NOC - sell this. Will go lower.
15. $XHB - rates going up? Fed putting ...
bwcarnation1: $SQ is this selling off on $PYPL earnings?
DragonFly: @bwcarnation1 $SQ $PYPL $PYPL and $EBAY are parting ways. Ebay is moving to use a new payments processor
bwcarnation1: @DragonFly $SQ $PYPL $EBAY maybe too many processors now...I think the one ebay is going with is not a u.s. company if I heard that news correctly??
woodman: @DragonFly $SQ $PYPL $EBAY - Fwiw, if you like Cramer, he says PYPL's CEO has been prepared for it and that is was a known thing. It would have been up $10 on this report except for this Ebay news which Cramer thinks will be forgotten soon. He likes that it is monetizing Venmo and he thinks the stock is going to $100 soon. He says the Ebay business would be less and less over time anyway, that it isn't a big deal ultimately, and that PYPL is the next generation credit card. He says it's a buy.
antfarm: $SQ Sold to open Feb 16th 44 Put for 1.00 when $SQ was at 46.11.
traderbren: $SQ - cleared $47.40 - long calls.
bRobert: $SQ Breakout/ Throwback. going higher . Long term hold.
rachel: ...
Selloffs of more than 1% don't happen in this market. Something is changing?
$SPX – took a big breather today. Second down day; $FOMC tomorrow at 2 pm. Earnings, including $AAPL. What's the catalyst to bring out aggressive buyi ...
Henry: $SQ another 1/2 point and this stock will get frisky
Junior1: @Henry $SQ Fibo levels show targets at 47.50, then 52.95. FWIW
bwcarnation1: $sq on the move
bRobert: @bwcarnation1 $sq Daily flag trigger.
gpburdell: @Henry $SQ Added to my FEB45 calls yesterday. Short term target is 48 but could move if breaks 50.
bigbartabs: @Henry $SQ ... luckily I was able to add on Wednesday to a full posiiton. Watch for resistance at $48.10.
bRobert: $SQ Watching for flag trigger > $46 to add. Target 1 . $50+ . Long calls
DragonFly: $SQ $WYN - so was hit with "free ride" trading so I sold some this morning to raise cash to settle. Bummer (but it looks like a good trade now)
traderbren: $SQ - pushing above yesterday's high. Looking good.
mgoodw: $SQ BREAKING PAST $44. FINALLY!!
Junior1:
bigbartabs: @mgoodw $SQ ... I'm up nicely with a half position. It has not let me in to buy the other half. But of course that's pretty common with stocks that are working. Patience is a virtue. But not necessarily comfortable :)
Ajax4Hire: @Junior1 $NLY $AGNC $SQ I still expect $NLY - Annaly Capital Management;(Dividend was=10.73%,50dayMA=flat,200dayMA=down!) $AGNC - AGNC Investment Corp.(Dividend was=11.07%,50dayMA=flat,200dayMA=down!) $CIM - Chimera Investment Corp.(Dividend was=11.17%,50dayMA=up!,200dayMA=down!) to exhibit a double-bottom bounce. Won't know till the trend truly reverses. Only $CIM(50dayMA=up) seems to be bending up again. $NLY and $AGNC both have 50dayMA either flat or negative(down). These are several of the "Yield hogs", high dividend stocks. Damas(Jak3): Patience is a warriors greatest weapon. Don't need to participate in every bargain; just some of them and more importantly, quickly let go the ones that burn your fingers.
mgoodw: @bigbartabs $SQ so glad I didn't sell when it looked glum. But now trying to decide when to exit. Have Feb 23 $46 calls from when stock was 41-42.5 ish
:
mgoodw: @Forexpro $SQ Thank you for your thoughtful input. On my mobile phone I can't see at what price the 61.8% is on your chart. Can you please clarify? As rj1750 pointed out the stock is up a bit in pre market on news of huge price target increase. What are your thoughts on that?
mgoodw: @rj7150 $SQ Thank you! I see! I can only hope it runs up through the day. If it holds I wonder how the stock will react next week??!
indigo1948: @Forexpro #E-MiniFutures - Good morning - thank you for the prior post on $SQ - am contemplating it this morning. Are you still involved with $BRKS or did you exit your position? I had set my stop too in hindsight (isn't hindsight great at bringing one down to an earthly level of trading humility?) and am now debating on a re-entry as it climbs the upper Bollinger Band on the daily chart. All the best.
Forexpro: @mgoodw $SQ

Good Morning, Mgoodw,

The 61.8 percent level on the daily chart is 43.66. The attached chart is an hourly; in that timeframe, the stock is now in an uptrend. Today will tell you a lot; Instinet (which provided the positive update) is N ...
Forexpro: @indigo1948 $SQ $BRKS #E-MiniFutures Hey, Indigo1948, My trailing stop in $BRKS was triggered back on the 10th. Seems like months ago. Bummer. It looks to be getting a bit overbought, but it seems to have sufficient momentum to possibly get to the 50 percent retracement level, call it 28.25. I'd be a little reluctant to get involved here, given the positioning of the stochastics, but I'm frequently wrong (see, for example, my recent experience with $BRKS). Hope you're well, and thriving; all the best!
indigo1948: @Forexpro $SQ $BRKS #E-MiniFutures - thanks - I will be watching for a possible re-entry on a move closer to 50 DMA.
DragonFly: $SQ - back in - higher low - looking for it to go back to $47.50
mgoodw: @DragonFly $SQ I was trying to get rid of this but now think I might hold now. Been quite a painful ride.
Hank1: $V $SQ $NVDA .... Taking 25% off of $V ... adding to my stakes in $SQ and $NVDA. Partial stops a little below this week's low for both.
mgoodw: $SQ Any last minute thoughts on this in reference to holding or selling before the weekend? Holding Feb 23 $42 and Mar 16 $43 calls. Finally a profit on Feb and Mar almost there. Thanks in advance !
champ: $SQ @ $42.89 HOD ---- On the Upgrade news this morning, with a price new tgt of $65..but needs to break-thru this 43-$44 level, before the stock can get another leg going and that could happen, in the short term but only if they can come to a agreement, on the Budget. I'm still holding.
grcjr: @champ $SQ - I've mostly been on the wrong side of this ticker .... taking a pass. If I buy it now, it will only go down.
mgoodw: @grcjr $SQ It only went up because I bought puts to hedge loss yesterday lol!
DragonFly: @champ $SQ I bought back in this morning. Looking for a possible cup and handle. I've notice that when PYPL goes up SQ goes down and when SQ goes up PYPL goes down. so don't get discouraged with a slow day.
bigbartabs: @DragonFly $SQ ... I bought this yesterday... half position. No chance to add. But I'll take it :)
champ: @DragonFly $SQ ---- I'm only swinging 1/2 of this Spec position, took profits....because of the Budget....however, I might add back.
mgoodw: $SQ is this a bull fake out at this point or is it finding some support? Still trying to get out of this trade!
Forexpro: @mgoodw $SQ

Hey, Mgoodw,

Hope you're doing well. Thus far, this looks like a stock that is retracing within a downtrend, but yesterday's inside bar was taken out to the upside today, which is typically a positive sign for those long. It needs to g ...
bsafriet: @bnnybklyn Smart move. I spent what time I had available today pushing stops and selling a few positions ($EDU $WB $SQ). Futures up now so I plan to take some profits and lighten up more tomorrow. Wasn't a good day to be out in the afternoon. Definitely gave some $$$ back to the bears today.
mgoodw: $BLOK Any thoughts on new block chain ETF that hits market today? It contains $Nvda $Sq $Ibm $ostk $C and Taiwan Semiconductor. Also, what effect might it have on the individual stocks ??
mgoodw: $sq dropping to 40 hope there is support there!
mgoodw: $SQ @Dan Any thoughts on this would be appreciated. Thanks!
BocaRick: @BocaRick $SQ $Bitcoin $pypl #CNBC ??? Tried to replyt to #mgoodw, but my post appears at top of page?
issues: @mgoodw $SQ kinda phase 2? Hopeful that it will recover but stop set at $37.98. I do see a sort of a tail coming back off the low.
Forexpro: @mgoodw $SQ

Hi, Mgoodw,

On the off-chance that Dan is tied up, I'll take a stab. My setup is slightly different, but on my daily chart, $SQ has been in a downtrend since peaking (on takeover speculation, as I recall) on Nov 22. From the 34.14 low ...
optionswealth: @mgoodw $SQ I think within the last 10 days, when $SQ first started to move up, Dan said this had more work to do and while it may go up, he felt that it was not a good place to have your money because it wasn't acting well yet and still pain in the chart indicating there were better places for our money. I have to admit, I thought it was moving up and dipped a toe, only to have a small loss, twice. Once wasn't good enough. I'm waiting till the smoke clears.
DAN: @BocaRick $SQ $Bitcoin $pypl #CNBC Yeah, the stock has to confirm a bullish view. Without the stock doing what you think it's gonna do, then you're just wrong. And that is what's happening with SQ now. Might ultimately move higher, and I don't really know how much is related to bitcoin (I really don't. Have no idea). But it's not where I want to be now. As you note, PYPL is doing just fine.
mgoodw: @mgoodw $SQ Thanks to everyone who replied! Greatly appreciated!
mgoodw: $BC $PII $W $SQ $TIF Underwater on everything today. I'm not sure if this is a normal Tuesday (Monday) sell off or something bigger.
issues: @mgoodw $BC $PII $W $SQ $TIF Looks like a sell off from a top. I got the following stops hit so are: $ANET $BABA $LGIH $NTNX
mgoodw: @issues $BC $PII $W $SQ $TIF $ANET $BABA $LGIH $NTNX looks like a lot of things are selling off, not just all of these. I'm sure the threat of the government closing isn't helping either.
BocaRick:
grcjr: $SQ giving back yesterday's gain. I'd like to see a break above ... ... maybe $43 with volume.
mgoodw: @grcjr $SQ Kicking self for not selling yesterday for a quick profit on a stock that is a littel "iffy."
optionswealth: @grcjr $SQ Not all of the gains.It's up off the low of the morning. Is bitcoin trading going to affect square now?
Henry: @optionswealth $SQ The coins are down. SQ is just an inside day It came from $34 pretty quickly. no position
grcjr: @optionswealth $SQ - I'm not aware of any announcement but it is a very interesting question. I doubt I would pay for my bagel lunch with bitcoin but my favorite shop does use $SQ. I expect we will eventually see a USBitDollar.
grcjr: @Henry $SQ - volume today looks to be less than yesterday but not a big difference.
woodman: $SQ - may be coming out of a flag here.
bRobert: $SQ Target $50
woodman: $SQ flag on top of the recent breakout level.
optionswealth: $SQ Fell just low enough to hit my stop this morning and then started back up. As Dan said, has some want my money back owners to chew through. I didn't expect it to hit my stop and move up though. The stop wasn't that tight.
mgoodw: @optionswealth $SQ I kept mine to watch a few more days before I decide what to do. I'm trying to practice patience. It appears there is a fine line between patience and not being prudent to bail. I'm stil learning. We will see which one I am!
Ottawagreg: $SQ $COHR $EXAS I sold off the SQ position and rolled it into COHR on the trade alert the popped this a.m. EXAS is hanging on so far. still holding my position. is the any new on the j.p. morgan health care summit where EXAS is presenting. the pre-earning announce was not on my radar, blind sided by yesterday sell off. ER season really is treacherous business for me. Q4 I strruggled. the ones i sold pre-report rocketed and the one I held tanked.
captron:
Ottawagreg: @Ottawagreg $SQ $COHR $EXAS So $EXAS faded, dropped below $50. I'm out. disappointing i think it is a very solid company. I was wrong, everyone else is right. I got stopped out on dragon tail few weeks ago, back in and caught the leg back up then yesterday. These stops are killers. some are too tight and some are too loose. i need to see that twin pillars thing DAN is talking about.
optionswealth: @mgoodw $SQ I wanted to keep mine. It has totally recovered last time I looked. Some days just go like that. Like Dan says thats why they call it trading and not money mining or something similar to that.
optionswealth: $NFLX Took off my stop and bought a Feb put as protection if it continues to pull back more. I should have done that first thing this morning. Aarg I'd like to see $NFLX recover like $SQ did and just take a small loss on my put. LOL
mgoodw: @optionswealth $SQ HAHA! Exaclty! Im wishing I bought the dip but I didnt want to risk anymore money at this point, especially after last nights video. I'll let you know who this turns out. In on Feb 23 42 calls at 2.70.
DrScience: @Ajax4Hire $WEN Lots to chose from... High short interest developed after pop on upgrades in December. A note that Melvin Capital had 32.1% gains last year, and the portfolio manager likes $WEN. Analysts estimates implying a doubling of YOY growth in 4Q. As @bRobert noted yesterday, "fine" dining getting inflows. Investors mistaking Square patties for $SQ??? :-) Oops! Forgot... Insider buying.
rachel: ...
$TNX—X – bonds selling off. Rotation into stocks…fuel to the fire. Rates will not go above 3% b/c that's when the government has to start paying for Harry Reid's nonexistent budget. Can't roll over bonds at th ...
Hank1: $SQ ... yeah baby. green.
tkcoretrader: $SQ would everyone please buy more stock. Thanks.
Visit the Trading Forum to join in the discussion.
| | |
| --- | --- |
| Stock Price | $USD 55.77 |
| Change | 1.23% |
| Volume | 6,542,830 |
Square Inc is engaged in providing solution from payments and point-of-sale services to financial services and marketing services. It provides a free software app with its hardware to turn mobile devices into powerful POS solutions in minutes.
Request Video of SQ
Already a member?
Sign in here.
Earnings
August 1st, 2018 - 2018 Q2 Earnings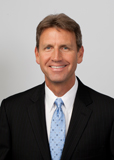 Dan Fitzpatrick
Stock Market Mentor gives you EVERYTHING you need to succeed in the market; all in one place. How easy is that? Dan Fitzpatrick and his elite community of traders share trading ideas, strategies and much more. Dan Fitzpatrick--a world class Technical Analyst, trading coach and regular CNBC contributor--gives you access to all of this with a 14 day FREE membership. Get started TODAY and start trading better TOMORROW with the following premium content:
Nightly video Strategy Sessions with a game plan for tomorrow
Got a stock you want Dan to look at? Just ask.
Patent pending video alerts instantly delivered to you when one of Dan's trading signals is triggered. This is not your typical price alert. This is a short video explaining the action you need to take to make money. No more "Woulda, coulda, shoulda"
Access to over 55,700 stock analysis videos
Access an ever expanding library (55,700) of educational videos that will save you time and make you money
Join a team of friends and traders that have one thing in common; a burning desire to succeed.

Become a Member Today!
Gain immediate access to all our exclusive articles, features, how-to's, discussion group and much more...
Satisfaction Guaranteed!
Your Stock Market Mentor membership comes with a 14 day, no questions asked, 100% money back guarantee!