E.W. Scripps Company (The) (NYSE:SSP)
Bands Volume 200 SMA 50 SMA 20 SMA Videos Alerts Articles Events

Lou: Off topic @ray - none now - though I will be looking at a Windows based laptop some time after the summer when the new Christmas lines are introduced. I have favored the Sony Vio laptops but I'm leaning towards Dell for my next one. The reason that I'm willing to wait is that $MSFT continues to tweak Win8 and the makers continue to try to catch up. I will not consider the Apple lines, in my actual experience, I did not like the way they worked with the many Windows based programs on which I rely - specifically, Fidelity ATP, Schwab $SSP and Outlook. @Lou
Aragorn: these are the top 25 from the hotlists some solar some not ASTI(F) $YGE CSUN(F) $HSOL $STP $JASO DSLV $SOL $NM $LDK $ZSL $SSP $TSL $RSOL $CSIQ $ACRX $MCP $JKS $CLWR WHZ $DRYS $SKS $TRW $DUST DGLD
Henry: $TNA @rczar @scorpino I have R2 at 57.42 on Worden and about the same on Schwab $SSP R3 is 59. I know different platforms have different calculation. Right now the futures are strong. @Henry long TNA
ldouglas: StreetSmart Edge Im using $SSP with no problems
Henry: StreetSmart Edge Edge I switched to Edge because $SSP option screen kept reseting, edge ok so far.
activetrader1: Schwab - My $SSP is working fine. I have also been using Edge, but find myself going back to SSP. Edge is very slow. For those that use Schwab, what is your opinion of the new Edge platform?
Henry: Edge @qball I haven't tried it on my laptop, which I am using now, so I'm guessing, but I think it's under launch tools, screener, fairly far down on the list of screens. Their Gap Up In Gap, on Edge and $SSP are great for looking for 59 min trades
Aragorn: Some #Squeeze Candidates from @Dan's 6% Scan. Do your own $DD for what you like $MMM HHH $TWC GOOG BEXP AAPL TLX CVS $FISV WTR $HGR TXN $LINTA XLE $IBM MSFT KCI FO $XLK CPWR DTG MAN $GRA SMH $UPS FDX $AVP DE $SSP BIIB $DD PX $PH OSG $AWK SEB $ITRI TW $AMG ABT $GILD FDS $T THI $AFG AER $FAF NAT $PCP CAT $GDI TXT $CAG CTL $SEIC SPR $TROW SUI $BCE ASF $BLT AATI $CW GR $DTSI ENDP $LECO L $PCAR $TMO PIR $EWW SNE $HLF JWN $OII HP $GLF ROK $HON IFF $AYI SYK $MRK MENT $SYY ADI $BGCP DOW $DIOD CDNS $OSK TKR $UNP EOG OPNT PAYX $IYT IYE $COL LNT $INFA MIDD $TACT ADP $GD SLB QSFT $DCI RAI $MDY NSC $WR CNP $GAS
jct98: @Henry, @Peterd, I called Schwab about my preference to specify my closed lots on $SSP and the rep said I cannot do it now but is in the process of working that in the next update. Jin
Hedged: $AAPL - flash crash? Schwab $SSP also shows $AAPL dipping to $46.60 today. Thats 3 different sources. I have heard no mention of it on #CNBC. Anyone know what is going on? BTW where is all the new volume that was suppose to come in after labor day?
Lou: @DAN - Fidelity/Schwab - beg to differ. I use both and like them both very much. I agree that the Schwab web based platform is inadequate for anything but account review and research but StreetSmartPro is great. It is totally configurable; charts ...
Medlar: Stops - it's happened to me a few times. I'm with Schwab too, though I doubt they are worse than any others. I gave up on stop-market orders. I don't think there is any completely satisfactory solution. I have had some success using Schwab $SSP to set conditional orders, e.g. to sell only if the trade price is below my stop and more than 20% (say) of the average daily volume has already passed. This is a compromise which avoids opening gap down / no bidder situations but won't hang on grimly if the market is really moving down.
Henry: propduster Actually it was $SSP print screened into paint, my account data cut out and then uploaded to flickr. Is there a better way to link a $SSP chart? @Henry
JMaggio: @tilman: I am an $SSP user and the only charts I really use are the intraday since switching to Telechart. Everything else is Telechart platinum. I started with gold and quickly upgraded to platinum. I can't imagine not using @charting software anymore. BTW I opened an Interactive Brokers account this weekend and will be trying/switching to IB this week.
Lou: Firefox (& Win 7)-- I haven't had any problems with Firefox today or recently. However, I too hate the constant updates. Unfortunately most of them stem from Security issues so I just grin and bear it. I too may return to IE as I already put up with $MSFT security updates. I'm beginning to think $MSFT is doing a great job at maintaining security. BTW, I very much want to upgrade my four year old Dell desktop but both Fidelity ATP and Schwab $SSP, my account interfaces to the brokerages, are still not compatible with Windows 7 and neither supports Quad Core processing, though Dual Core should be sufficient for the stuff I do. @Lou
JMaggio: Interactive Brokers, I think trades 24hrs 5 days a week. I use Schwab Street Smart Pro and really would like to try IB. I just am used to my $SSP and don't want to split my capital to try another right now. Plus the commissions are like $1.00 per 100 shares (maybe some fine print in there), and the fastest routing in the industry.
aliabassi1: ...
$SSP I put myself in that position to play the #squeeze, horrible company with horrible fundamentals but technically ripe and I am expecting it to soar to about $3 (small cap and very very risky)

$DMND - reported great earnings, has a nice shor ...
aliabassi1: Hey @Doug I don't think MEDX is a good short #squeeze, but the news has come out about their new drug and the market likes it ... it is 10% from resistance.. doesn't look broken and if it aint don't leave it right... looks good in my opinion I put my $1000 in $SSP @ 2.28 with a target of 10% that I am speculating will happen tomorrow as the short #squeeze persists 11 day short #squeeze, 10% float the company is crap but the stop looks poised to pop. Your pick is safer in my opinion but a little late in the trade
aliabassi1: I would stay away from $SEED, it is looking like a good buy but @Tim Sykes a very popular short seller who has like a million followers has his eyes set to pound this stock. I am looking at $SSP - looking super good LINE - nice juicy #dividend I think hedge funds will suck it dry causing the stock to go up another 15% i am just guessing $BLK - I want to get more on the dips but I want to make sure the trend doesn't break
loupoho: ...
I use both $TC and Street Smart Pro. $TC is better for scanning but I like $SSP better because I don't have the platinum version of $TC and with the Gold version I don't get intraday. With $SSP I watch one minute and 15 minute ticks. On the other ...
Visit the Trading Forum to join in the discussion.
| | |
| --- | --- |
| Stock Price | $USD 11.48 |
| Change | -2.79% |
| Volume | 529,935 |
E. W. Scripps Company is a media conglomerate with interests in television stations, newspapers, and digital local media sites.
Request Video of SSP
Already a member?
Sign in here.
Earnings
May 4th, 2018 - 2018 Q1 Earnings
May 7th, 2018 - 2018 Q1 Earnings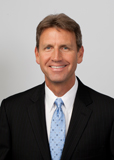 Dan Fitzpatrick
Stock Market Mentor gives you EVERYTHING you need to succeed in the market; all in one place. How easy is that? Dan Fitzpatrick and his elite community of traders share trading ideas, strategies and much more. Dan Fitzpatrick--a world class Technical Analyst, trading coach and regular CNBC contributor--gives you access to all of this with a 14 day FREE membership. Get started TODAY and start trading better TOMORROW with the following premium content:
Nightly video Strategy Sessions with a game plan for tomorrow
Got a stock you want Dan to look at? Just ask.
Patent pending video alerts instantly delivered to you when one of Dan's trading signals is triggered. This is not your typical price alert. This is a short video explaining the action you need to take to make money. No more "Woulda, coulda, shoulda"
Access to over 55,100 stock analysis videos
Access an ever expanding library (55,100) of educational videos that will save you time and make you money
Join a team of friends and traders that have one thing in common; a burning desire to succeed.

Become a Member Today!
Gain immediate access to all our exclusive articles, features, how-to's, discussion group and much more...
Satisfaction Guaranteed!
Your Stock Market Mentor membership comes with a 14 day, no questions asked, 100% money back guarantee!