Symantec Corporation (NASDAQ:SYMC)
Strategy Session

March 13th, 2017

00:48

Stock Watch

March 10th, 2017

00:10

Sector Spotlight

March 10th, 2017

00:10

Sector Spotlight

January 8th, 2016

00:30

Stock Watch

March 27th, 2015

00:59

Strategy Session

March 25th, 2015

00:21

Strategy Session

March 24th, 2015

00:19

Strategy Session

March 24th, 2015

01:02

Strategy Session

October 9th, 2014

00:32

Strategy Session

October 9th, 2014

00:10

Strategy Session

September 11th, 2014

00:37

Strategy Session

September 10th, 2014

01:06

Strategy Session

September 10th, 2014

00:45

Strategy Session

June 24th, 2014

00:20

Strategy Session

May 20th, 2014

00:24

Strategy Session

January 29th, 2014

00:23
Bands Volume 200 SMA 50 SMA 20 SMA Videos Alerts Articles Events

DAN: Good morning. We're looking at a slightly weak open, with traders exercising a bit of caution at the start of this holiday-shortened week. Trading is closed for Thanksgiving on Thursday, and will open until 1 pm ET on Friday.

Just a couple of comm ...
Bridget: Notes: Working: $EXPE, $PKG, $GDDY, $DISH, $TTEK, $AVP, $REN $IMAX - day 3, nice move off the low with earnings next week $MTCH - still in a tight squeeze $SYMC - rolling over $RH and $TEVA - still moving down $ARIA - major distribution $YRD -strong move today $LN - right at support Breaking Down - $EW, $AGX, $INGN, $EXEL, $OCLR,
DavidM: $SYMC still working
gwenzee: @janner0814 $TIF $BBY $IP $PDCE $BURL $SM $AMAT $URBN $TTWO $CAVM $DSW $NTAP $DKS $SYMC $UNP $PX $FL $HRL This was most interesting. Are these stocks that you have owned? How did you find them? A scan or what?
janner0814: Eighteen stocks with positive moves following previous volatility squeezes: $TIF $BBY $IP $PDCE $BURL $SM $AMAT $URBN $TTWO $CAVM $DSW $NTAP $DKS $SYMC $UNP $PX $FL $HRL #ARAGORNchallenge: @Aragorn's request for members to come up with their own #ideas and #processes.
janner0814: @gwenzee $TIF $BBY $IP $PDCE $BURL $SM $AMAT $URBN $TTWO $CAVM $DSW $NTAP $DKS $SYMC $UNP $PX $FL $HRL Yeah just wrote a scan that identified BB squeezes with subsequent expansion patterns..... started initially with 4903 common stocks, then did my liquidity screen to take out the cheapos, left me with numerous good candidates...... ....eye balled the first 100 for positive momo patterns. The first 100 gave me these 18 hits. #ARAGORNchallenge: @Aragorn's request for members to come up with their own #ideas and #processes.
DavidM: $SYMC has not had any mention here in a while. I'll classify it as "working"
jetace: $SYMC $VZ there are only TWO stocks out of all optionable stocks with volume greater than 200K in a Volatility Squeeze less than 8%
PJMR11: $SYMC Continues to run
PJMR11: $SYMC Moving up the BB
PJMR11: $symc still climbing on volume
champ: $FEYE at $18.30 - M&A news....$SYMC looking. On 3/9 Piper had an upgrade to Overweight from Neutral with a tgt of $24 raised from $15 after Analyst day ....others did the same. Bouncing off the recent lows the last 3 days.
AlanB: @NotRightRabbit - I think there is a buyout rumor from $SYMC.
dann055: $SYMC holding 20MA
Auto: $SYMC back up to the channel .. watching for a short more down side coming.. :>)
mradams0621: @nb8702 $SYMC Ya you got laugh or cry. Maybe some of each are healthy. Took a double down day trade on SYMC today, was down 10%, chart looks oversold but it was time to give up on it till it starts working again. Cut my loss from 10% to 5% on the double down but it did not bottom. Stoped out on the whole position. At least I'm out now. I'll bet you it heads higher now- it has my money to travel on.
mradams0621: $SYMC Schwab equity rating is a B, Fido 9.3 "very bullish" equity summary score- neither of which means crap as the falling knife keeps dropping. Only news I can find is good news, and upgrades- yet it just keeps dropping. Will take the loss tomorrow if no rebound.
RON: $ISRG $SYMC $MRK $XOM $WMT $INTC $LTC $KLAC $PG $GRMN $AXP $XLU jezz looks like a flu bug turning to pneumonia
rj7150: $SYMC If you are a channel trader, Symantec may be at a buy point. I just bought in again. Small position.
Forexpro: @rj7150, $SYMC Thanks, RJ7150, It has pulled back below the 38.2 percent retracement within an uptrend, so in that respect I agree that this can be bought. It's below the moving averages that I use, however, and also below the Volume Point of Control (25.16) which gives me pause. On the plus side of the ledger, Money Flow is quite positive, and stochastics are approaching "oversold". This is probably a low risk entry, but if it dropped below the previous low at 24.36 (which was followed, thus far, by a markedly lower high), I'd be inclined to say "Thanks, anyway" and be on my way. It looks to me as though it may struggle now to get back above the 25.25/30 area. Just some thoughts, for whatever they might be worth. Best of luck with it!
rj7150: @Forexpro $SYMC Yikes! I'm just trading the zig zags. Your analysis is way above my pay grade. I do appreciate your opinion and am humbled by the reminder of all I don't know. I would be out if it went below $24 and will have my finger on the trigger above $26.
Lou: ...
 Software: $ADSK, $MSFT, $SYMC.
 Semis & Semi Equipment: $AMAT, $BRCM, $INTC, $LLTC, $MCHP.
 Communications Equipment: $CSCO, $HRS.
 Electronic Equipment, Instruments: $GLW.
 Technology Hardware: $EMC.
Auto: $SYMC megaphone pattern got in at $25.05 will look at selling at $25.90ish or not.. :>)
Auto: @Aragorn $SYMC Thanks my employee (Mr Alert) is keeping a eye on it.. :>)
Aragorn: @Auto $SYMC nice yes sir great pattern buying off the bottom of the triangle as you did. Go and good luck. His 26 area is the top of the daily triangle for resistance to watch that to get through or fail or walk up
Forexpro: ...
On the other hand, the price action in the E-minis forms chart patterns, and those might provide some insight into what a given stock is going to do, but no more so than would an accurate reading of the $SPX chart. You'd have to check the correlatio ...
mradams0621: $SYMC moving
philharmonic: @mradams0621 $SYMC Moving like a turtle...
mradams0621: @philharmonic $SYMC turtle , yes, but he's heading in the right direction. Did you check the 6 mo. chart? I like it a lot, the move up today tells me support is holding, great place to add if building a position me thinks, but I don't claim to know much yet. But if my memory serves me, the turtle's do win now and then. I need more cybr security exposure. My theme for 2015, and beyond.
Forexpro: @mradams0621, #E-MiniFutures LOL, Mradams0621, I took your advice even before I saw it. No bottoms were involved, but I got long at 1995, out at 1996.50, now done for the day. Here's hoping that your $SYMC works out; I am one of their (small) customers. Take care, and all the best!
mradams0621: $SYMC very strong close
mradams0621: $SYMC Bottom bounce? BTO SYMC 1-17-15 $25C @ .20 for a trade, bounce please. Crazy trade? Just small learn by doing trade.
Forexpro: @mradams0621, $SYMC Hi, Mradams0621, This has been sort of bouncing around in a two buck range since November, but the overall trend remains higher, and on my daily chart something around 24.75 looks capable of providing support. I'm not all that optimistic on the outlook for the broad market at the moment, and on the daily, $SYMC is 0.93 correlated with the $SPX, so it's tough to envision it getting wild and crazy to the upside without some help from the averages. It has been a high volatility day, though, so that could certainly happen. Dough.com puts your probability of profit at 41 percent, probably reasonable given your defined (and limited) downside risk. If you're out 0.20, well, most of us have done worse on occasion. http://scharts.co/1BwD0vX Here's to getting the pop that you need; best of luck with it!
mradams0621: @Aragorn $SYMC Don't forget this one, but it may only be for smaller fish, not gov., not sure who they work with, but it's been working / zig sagging for the last year, and at a reasonable support level now. Long $CYBR $SYMC
captron: $SYMC - Day 2 of the zag. Started a position.
captron: $SYMC - Just crossed over the 50 sma. Adding to my position.
DAN: ...
You might consider stocks like $BAC, $WFC, $GS, $FFIV, $SYMC, $AAPL. These would all be for very short term bounces that could be re-assessed once they move back up to resistance.

The market is still under pressure...but nothing moves in a straigh ...
mradams0621: $SYMC Testing, and holding the 50, very strong support just below at $25. My $25 Jan calls are down near my stop but I think this one is going to come back if if if the market bottoms here soon. My bear friends are betting a turn up in the /ES at 2010, now at 2020, one more day down? Watching, may double down on the calls.
mradams0621: @mradams0621 $SYMC bounced twice today off Sl support, they can't push it below $25.30ish. Trying for the 3rd time RHRN. If it does hold, it should bounce here. 3rd strike.
mradams0621: @mradams0621 $SYMC- today's trade set up FAIL. Bears win.
mradams0621: @GreenGhost $CLDX $SYMC Ya I knew what you were saying, just saying "and in addition to hot money- some others may want to look at it also". Thanks for all your views and opinions. When you talk, I listen up. By chance would you have a trading view on the $SYMC chart today? I got excited about the 3rd test of the S1 support level but it failed. Do you have any respect or use what my charts call "pivot points"? Those S1 and S2 levels that come up with them seem to matter. Or do they?
GreenGhost: @mradams0621 $SYMC Sure. Trade or investment? If the latter sorry I'm not your guy as I know nothing about the company or any looming catalysts or its fundimentals.
mradams0621: @GreenGhost $SYMC Trade or investment? Both for me, but what I was asking about is the use of Pivot points (one of many "studies" listed on the Schwab trading platform to use for technicals on the charts) I cannot find a definition for it at the Schwab learning center, but I have been using it for short term trades, and it seems to matter. The $SYMC chart today is a good example where it FAILED to work, but was just wondering what you thought about it as a trading aid. I'm not sure, but I think the "pivot" is the average of the previous days price action, but how they come up with the support and resistance levels, I have no clue. May be Fib. retracement numbers, but not sure. Are they important to you in short term trading?
GreenGhost: ...
As to $SYMC here are my auto drawn lines: do they match yours?

High PP 25.72

S1 25.34

S2 25.08

I've added automated multiple VWAP lines (6) which calculated to the following levels: 25.59, 25.50, 25.42, 25.33 and 25.25. Biggest volume today is o ...
mradams0621: @GreenGhost $SYMC - Thanks so much. That's a lot to chew on. Good stuff. Yes my numbers are the same as yours. The price bounced twice off of S1 support but failed to hold it on the third try, and now has become resistance. I'm still bullish but will not bite until and unless it breaks S1 to the upside, with volume, vwap, and the /ES must bounce off of support also, which I'm watching and wishing for at 2010. That's a lot of "if's" to ask for so not likely I will be trading it, but it could happen. Thanks so much for all you do. Lot's of homework for tonight.
GreenGhost: @mradams0621 $SYMC Ok we're seeing the same stuff. How about the multiple price level WVAP settings? Let me know how you make out with the Schwab folks and don't lose that hotline #. It's instant pick-up and they know they're stuff. I know most of the folks in Indy and quite a few in Denver and Phoenix. If you get one you like ask for their direct dial extension which they're happy to give out. It'll cut way down on first time through discussions on subsequent calls. Also ask them to point to their web links for pertinent videos on specific topics you're interested in. There are almost too many to count.
mradams0621: $SYMC- Inside and up, rising 8ema, from squeeze, but no volume
mradams0621: $CLDX $SYMC Closing out Jan long calls in both, one a bit up, the other a bit down. Both are headed higher, but with time decay pushing down, it will take more price push up than I expect to overcome the decay. Wish I knew if that were true or not. Just guessing.
mradams0621: $SYMC working, but extended. Almost new all time high. Will it push above? or make a double top and down? Need cash to buy more falling knifes- Celg, Gild, on sale.
mradams0621: @Lou $LNG is holding the 50 and moving up today also. Glad I hung on to it so far. Almost followed you in on $EOG, but got cold feet. Options question for you. I have some Jan $25 $SYMC calls that are up 30%. Stock is strong and trying to break out to a new high today. Would like to make more than 30% and have some time left to let it work, but I fear "time decay" over Christmas and New Year holidays. Earnings are not a factor, but do you factor in earnings and holidays in the risk assessment on long calls? Playing with an options calculator, but have little experience with it and no confidence I can interpret it correctly yet. Thanks.
Lou: @mradams0621 - Mike - You're asking the wrong guy about long calls. I seldom buy options - only in the most unusual and compelling situations, and then generally when @DAN suggests buying them in OMM. I love to sell options, mostly puts, and I do so as an adjunct to long stock positions or to enter a stock at a better price than current bid/ask. The only other time I buy calls is to create a synthetic long position by coupling them with short puts. I have not analyzed your $SYMC calls - my analysis wouldn't be worth much - in general, when I do own calls I bail before the time value of the call erodes and in the last 30 days it erodes very quickly. Lots of the people here and on OMM can give you more experienced advice. Good luck.
Forexpro: @Jadee, $VZ, $SYMC Thanks, Jadee, Not the strongest chart out there, although it's possible that $VZ has put in a bottom. It's also a long way from being a pure play in cyber security. I'm intrigued by $SYMC which is a pure play in the field. $VZ has a 200-plus basis point advantage in yield, but $SYMC close to support at 24.50 within an uptrend, as opposed to $VZ, which is struggling just to reach shallow water. Admittedly, something just below 45 is a convenient reference point for a stop in $VZ, making the risk an acceptable 3.7 (or so) percent. No answers, as is my custom, just some thoughts. Thanks for mentioning cyber security, which I should have been alert to even in my more than usually addled state. Here's hoping that you're well, and thriving; all the best!
mradams0621: #markets- if I get any more bearish I'll need to start eating live salmon but I do think I see some dip buyers steping in here. $AAPL $AMBA $SYMC $ALXN, but that could just be wishful thinking.
mradams0621: $symc ? good entry? all done? change in character?
mradams0621: @mradams0621 $SYMC in at 26.24 day trade, but still holding calls- thanks Dan- it just will not quit!
mradams0621: $SYMC- Still working. Thanks Dan!
mradams0621: $SYMC Blue sky breakout but on low volume. The Jan 17, 15 $25 calls purchased back in Sept at the last high went down with the stock price to almost worthless, then made a comeback and are now ever so slightly profitable. Who would have thunk it?
mradams0621: $SYMC break out yesterday but small, giving it back today but I'm watching for a daily turn back up RHRN to keep the breakout "real". Any lower and the breakout was a fakeout.
mradams0621: $SYMC Break out, blue sky
Diana2010: $IMPV, $FTNT, $VDSI, $SYMC ect, a cyber security etf began trading today, $HACK.
mradams0621: @DAN $SYMC- A while back you threw us a bone with this one and it didn't work out, but it's looking again like it did when you liked it! What say you now? Nice squeeze again- watching- wishing.
Auto: $SYMC if $CYBR earnings work tomorrow after bell I see $SYMC going with it..watching and holding some $CYBR :>)
mradams0621: $SYMC - Dan threw an OMM trade to us SMM only folks a while back- $25. 1/17/15 calls. I do not know but I think most got out of it pretty quick on the decline. My very small "learning trade" wasn't worth giving up on, let it ride to watch ...
mradams0621: $SYMC - back for one more attempt at a break out. Worth watching, but it has come a long way already to get back to this "near" new high.
DragonFly: @mradams0621 $SYMC - sold my $22. calls and added to my $25. calls just down slightly after showing green just a couple days ago. this has been challenging but I'm getting thur green.
mradams0621: @DragonFly Just curious, did you get the $25 $SYMC 1/17/15 calls back at the last top when Dan mentioned the OMM trade? If so, did you keep it all this time? I do not know, but I think OMM got out of it pretty quickly, but as a small starter "learn by doing" trade, I just let it ride so I could see what happens. I still may not get back to even but it is getting less painful daily and still have time to go.
DragonFly: @mradams0621 $SYMC - yes, held it all the way. Life got in the way. doubled down on the 25 calls and buy 22 so far so good
mradams0621: $SYMC Higher High and strong today
moneyHoHo: $SYMC lookin good.
Jadee: $SYMC The next $HPQ play, wonder which side of the business my personal antivirus will be supported from...
mradams0621: $SYMC Per Fast Money, bullish on break up announcement. Did pop after hours but the pop did not hold. Now down just a bit from the close. Anyone know what to do with it?
mradams0621: $SYMC- MAY be a bottom / swing trade candidate. $MBLY giving a second chance for a bite. Thoughts?
gtrguy: @mradams0621 $SYMC very good R/R anyway. It's broken through yesterday's high, which is a buy signal when coupled w/ the harami type pattern of Monday and Friday. Some MACD divergence on 30 min chart, but none on 60 min or daily. If it had one more lower low inside the daily BB's, that'd be a higher relative low and a nice trade setup.
rangerrb1: $SYMC- Downgraded from outperform to sector perform at RBC. Average consensus analyst price target at 24.63
mradams0621: $SYMC- #options Our fearless leader through us a fish yesterday but asked that we NOT ask for updates if you are SMM only, not OMM. I jumped on the trade as a "learn by doing" lesson- small of coarse. I will not ask him for updates as he requested, but I will ask others in the forum if anyone else took the trade, and if you did, will you just let it ride for a few days or did you use stops? I got in a bit late on the SYMC 1-17-15 $25 call at $1.26 and it's down to $1.08 already but I still think it will recover and continue well above $25 by Jan. That's a long way off in time. But does discipline require a stop? If I had bought stock instead of a call I would not be worried, so is this different? Thanks , Mike
gtrguy: @mradams0621 re $SYMC calls, Dan always sets a 25% stop loss on calls or puts (but not on spreads). Maybe put that on 1/2 your position? Using a stop on none, 1/2 or all (etc.) depends in part on how many calls you bought, I would say.
jeffcp66: @mradams0621 $SYMC I took the trade today for 1.15. Dan has a 50% stop on it, so .59.
Bert1: List of Vol squeezes I put in a watchlist last night. In the past the "moneymaker pattern" has really been my friend. Enjoy. $ARII, $CAR, $CLX, $ CMG, $CVU, $DDD, $ELY, $EXAC, $HES, $JBLU, $LIME, $MA, $MITL, $NFLX, $OXM, $RHT, $SOCL, $TSN, $BIDU, $CLDX, $SAVE, $SBUX, $SUNE, $SWKS, $SYMC, $TKMR, $TSRO, $TRIP, $UA, $VVUS, $URI, $WAB, $YELP, $ZAGG, $Z,
rangerrb1: $SYMC- BTO Jan 25/27 Call vert. & Jan 25 Calls. This is a add for this slow boring stock.
DAN: Security Stocks: $FEYE $ZIXI $PFPT $PANW $IMPV $SYMC Some of these are looking really good and didn't want to wait for the weekend update to do them. Will be covering them tonight, and probably do a followup this weekend. FEYE – 50-day moving average. Intraday high is $36.85. Watch for higher prices. ZIXI – squeeze now. Beakout above $4 is buyable. PFPT – squeezing. Breakout above $4.50 is buyable. PANW – Cramer's interview IMPV – trending higher out of squeeze SYMC – breakout above $25.00 is going higher. Hope this helps you guys. Dan
DAN: $SYMC squeeze
jwwfung: @DAN $SYMC - are you planning to suggest an OMM trade ?
DAN: @jwwfung $SYMC -- yep. Jan 25 call at $1.18. Break even would be $26.18, which seems pretty doable. (To you non-OMM members....follow along on this, but please don't ask for status updates in SMM forum. But this does look like a good option trade).
moneyHoHo: @DAN $SYMC JAN 25 was looking at that too. Could also do the JAN $20 OI don't see a lot to sell to help pay for it though.
rangerrb1: $SYMC- Starting to breakout of Vol. Sqez. Vol. a little low. Nice uptrend line from march low. Looking at $27 for upside; not a big move but I'll take it. Long Jan. 25/27 calls sprd., Jan 25 calls & common.
Squid: @DAN $FEYE $SYMC $FTNT
nmshore: @DAN $SYMC has been in an uptrend since a low of about $18 in March. Currently trading at $24.28. Upgraded this weekend by Schwab to outperform. Beat earnings last time. 2.5% dividend yield.
:
Tim S: $SYMC - Symantec has terminated its CEO, named board member @Michael Brown as interim CEO
Forexpro: Re: $SYMC Hi, Friends, I don't own $SYMC, but the company does provide my internet security software. The CEO was fired this afternoon, effective immediately, with a board member taking over as interim CEO. The stock has not responded well: http://tos.mx/tZZAM6 All the best!
Forexpro: Re: $SYMC, @Tim $S Sorry, @Tim $S, I didn't see your post on this before adding mine below. The stock has not responded at all well, although at 19.55 it's up substantially from the 18.63 low. That makes it a 6.5% drop from the regular session close, annoying, but not usually fatal except in large doses (or positions). Hope you're well and thriving; all the best.
Tim S: Earnings Reports Today: BEFORE OPEN 1800FLOWERS.COM $FLWS BIOGEN IDEC INC $BIIB BOEING CO $BA $DOW CHEMICAL $DOW $EMC CORP -MASS $EMC ENERGIZER HLDGS $ENR HESS CORP $HES HUDSON CITY BCP $HCBK JETBLUE AIRWAYS $JBLU MARATHON PETROL $MPC MCCORMICK & $CO $MKC MEADWESTVACO CP $MWV PHILLIPS 66 $PSX PHILLIPS 66 $PTR PSXP PIPER JAFFRAY $PJC ROCKWELL AUTOMT $ROK SILICON LAB INC $SLAB SOUTHERN CO $SO TUPPERWARE BRND $TUP VALERO ENERGY $VLO WELLPOINT INC $WLP AFTER MARKET CLOSE CABOT CORP $CBT $CACI INTL A $CACI CADENCE DESIGN $CDNS @CALLAWAY GOLF $ELY CITRIX SYS INC CTXS $CORE LABS NV $CLB FACEBOOK INC-A $FB FLEXTRONIC INTL $FLEX FORTINET INC $FTNT HANESBRANDS INC $HBI LAM RESEARCH $LRCX $LAS VEGAS SANDS $LVS MELLANOX TECH $MLNX MURPHY OIL $MUR PAREXEL INTL $CP $PRXL QLOGIC CORP $QLGC QUALCOMM INC $QCOM SERVICENOW INC $NOW SYMANTEC CORP $SYMC TETRA TECH NEW $TTEK TRACTOR SUPPLY $TSCO VERTEX PHARM $VRTX VISTAPRINT NV VPRT
Tim S: EARNINGS REPORTS TOMORROW: BEFORE OPEN 1800FLOWERS.COM $FLWS $0.26 BIOGEN IDEC INC $BIIB $2.22 BOEING CO $BA $1.58 $DOW CHEMICAL $DOW $0.43 $EMC CORP -MASS $EMC $0.50 ENERGIZER HLDGS $ENR $2.16 HESS CORP $HES $1.09 HUDSON CITY BCP $HCBK $0.07 JETBLUE AIRWAYS $JBLU $0.13 MARATHON PETROL $MPC $1.16 MCCORMICK & $CO $MKC $1.19 MEADWESTVACO CP $MWV $0.23 PHILLIPS 66 $PSX $1.00 PHILLIPS 66 $PTR PSXP $0.24 PIPER JAFFRAY $PJC $0.73 ROCKWELL AUTOMT $ROK $1.39 SILICON LAB INC $SLAB $0.27 SOUTHERN CO $SO $0.46 TUPPERWARE BRND $TUP $1.83 VALERO ENERGY $VLO $1.69 WELLPOINT INC $WLP $0.86 AFTER MARKET CLOSE CABOT CORP $CBT $0.72 $CACI INTL A $CACI $1.39 CADENCE DESIGN $CDNS $0.14 @CALLAWAY GOLF $ELY $(0.32) CITRIX SYS INC CTXS $0.79 $CORE LABS NV $CLB $1.40 FACEBOOK INC-A $FB $0.21 FLEXTRONIC INTL $FLEX $0.21 FORTINET INC $FTNT $0.09 HANESBRANDS INC $HBI $0.90 LAM RESEARCH $LRCX $1.03 $LAS VEGAS SANDS $LVS $0.85 MELLANOX TECH $MLNX $(0.05) MURPHY OIL $MUR $1.12 PAREXEL INTL $CP $PRXL $0.49 QLOGIC CORP $QLGC $0.19 QUALCOMM INC $QCOM $1.10 SERVICENOW INC $NOW $(0.16) SYMANTEC CORP $SYMC $0.39 TETRA TECH NEW $TTEK $0.38 TRACTOR SUPPLY $TSCO $0.65 VERTEX PHARM $VRTX $(0.57) VISTAPRINT NV $VPRT $1.00
BuffaloBill: ...
Bottom $BYD CGIX $XCO CLDX SDR EW $SDS VRTX $SYMC SSH $MGM THC my watch list Full Scan CLNY.A RBS.H RBS.G RBS.T $NWS NDLS $HDS GOGO $COTY DATA $VOYA

Changing now to a 3 day sort from Oct 6 to today $NSM SCTY $AVG WPX $AREX IGT $WFM G $NDLS TSLA ...
hooked1: $SYMC - Decent 59'er
Tim S: Notable earnings after Wednesday's close $AEM, $AIZ, $AKAM, $ALGT, $ANGI, $ASGN, $AVB, $BDN, $CAKE, $CDNS, $CLGX, $CMO, $CMRE, $CTXS, $CVA, $EFX, $EGHT, $EQIX, $ESV, $ETFC, $EVR, $FBHS, $FFIV, $FIO, $FOE,FTNT, $GGG, $HRC, $INFN, $KFN, $LOGI, $LRCX, $LSI, $MLNX, $NOW, $NXPI, $ORLY, $PLCM, $PLXS, $QDEL, $QTM, $RE, $SCI, $SGMO, $SKX, $SLG, $SRCL, $STMP, $SUSQ, $SWFT, $SYMC, $T, $TAL, $TCBI, $TER, $TEX, $TMK, $TQNT, $TRIP, $TSCO, $TYL, $VAR, $WLL, WRE
BuffaloBill: ...
$SYMC Cyber security 27 resistance, about 38.2% or $25.00 will ADD more on the turn, getting close - OH yah Cyber Security


hwyflier: $FITB : @Iceman , Thanks. Yes, last night's expansion scan brought up mostly regional banks (KEY, $ZION, $STI, $CMA, $HBAN, SWSA, etc.), all popping big. Others were $HOT, $SYMC and LNC.
gintice: ##Options Expiration #Short calls - April Expired short calls $FTNT Apr/27 $FB Apr/30 $FB Apr/28 $FB Apr/28.5 $FIO Apr/20 $FIO Apr/17 $BBRY Apr/17 $BBRY Apr/16 $SYMC Apr/25 $BAC Apr/12
KBeachy: $SYMC Having a nice tight #squeeze i n the middle of an uptrend. No position - yet!
Visit the Trading Forum to join in the discussion.
| | |
| --- | --- |
| Stock Price | $USD 31.63 |
| Change | 0.48% |
| Volume | 5,017,090 |
Symantec Corp is a provider of security, storage, and systems management solutions that help organizations and consumers secure and manage their information-driven world.
Request Video of SYMC
Already a member?
Sign in here.
Earnings
May 10th, 2017 - 2017 Q4 Earnings
May 11th, 2017 - 2017 Q4 Earnings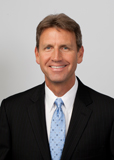 Dan Fitzpatrick
Stock Market Mentor gives you EVERYTHING you need to succeed in the market; all in one place. How easy is that? Dan Fitzpatrick and his elite community of traders share trading ideas, strategies and much more. Dan Fitzpatrick--a world class Technical Analyst, trading coach and regular CNBC contributor--gives you access to all of this with a 14 day FREE membership. Get started TODAY and start trading better TOMORROW with the following premium content:
Nightly video Strategy Sessions with a game plan for tomorrow
Got a stock you want Dan to look at? Just ask.
Patent pending video alerts instantly delivered to you when one of Dan's trading signals is triggered. This is not your typical price alert. This is a short video explaining the action you need to take to make money. No more "Woulda, coulda, shoulda"
Access to over 46,900 stock analysis videos
Access an ever expanding library (46,900) of educational videos that will save you time and make you money
Join a team of friends and traders that have one thing in common; a burning desire to succeed.

Become a Member Today!
Gain immediate access to all our exclusive articles, features, how-to's, discussion group and much more...
Satisfaction Guaranteed!
Your Stock Market Mentor membership comes with a 14 day, no questions asked, 100% money back guarantee!