Symantec Corporation (NASDAQ:SYMC)
Strategy Session

September 19th, 2017

00:15

Strategy Session

September 11th, 2017

01:12

Strategy Session

May 17th, 2017

00:33

Strategy Session

May 10th, 2017

01:05

Strategy Session

March 13th, 2017

00:48

Stock Watch

March 10th, 2017

00:10

Sector Spotlight

March 10th, 2017

00:10

Sector Spotlight

January 8th, 2016

00:30

Stock Watch

March 27th, 2015

00:59

Strategy Session

March 25th, 2015

00:21

Strategy Session

March 24th, 2015

00:19

Strategy Session

March 24th, 2015

01:02

Strategy Session

October 9th, 2014

00:32

Strategy Session

October 9th, 2014

00:10

Strategy Session

September 11th, 2014

00:37

Strategy Session

September 10th, 2014

01:06

Strategy Session

September 10th, 2014

00:45

Strategy Session

June 24th, 2014

00:20

Strategy Session

May 20th, 2014

00:24

Strategy Session

January 29th, 2014

00:23
Bands Volume 200 SMA 50 SMA 20 SMA Videos Alerts Articles Events

Ottawagreg: @Geewhiz $SYMC I echo these words. Currently down 6.81%. I am willing to hold this line but don't want to see it fall anymore. Current price is 31.61, and my SL is at 31. holding 150 shares. Lower the SL or take the bath?
Forexpro: @Geewhiz $SYMC Hi, Geewhiz, Hope that you're doing well. I am, obviously, not Dan, but a fundamental outlook can be correct, and the stock price can still react in ways that seem aberrant. As that can get expensive, it still makes sense, even given an ironclad thesis, to have stops in place, etc. FWIW, as I look at the daily chart, it's just retreating to a level that I would look to for support (call it 30.90). I may take a stab at owning it just above that level, but if it breaks, I won't be hanging around for very long. Let's see how it goes. As always, I'll look forward to Dan's input. All the best!
Henry: @Ottawagreg @Geewhiz $SYMC It seemed to me this was always a violation of Dan's rule that when you hear the news, everyone already knows about it. Why is the Equifax hack different than the hack of the government that compromised 20 million people or any of the other hacks? Bigger yes but no surprise.
Ottawagreg: $SYMC looks like i an going to get stopped out on it today. This is very disappointing. should not have gone near this piece of garbage
Vehid: @Ottawagreg $SYMC stopped out yesterday
Geewhiz: @DAN Question I forgot to ask at tonight's seminar. $SYMC Stock not holding up to the thesis that the Equifax "debacle" would bring higher sales and profits to $SYMC. Are you still bullish on this stock going forward, or has there been a change in $SYMC's expected outcome.
Ottawagreg: $SYMC Is down 3.5% today. I took a medium sized position when the $EFX torpedo hit the fan. I am holding out for the ER season. DAN, do you still think this stock is going to the moon after the coming ER cycle is through? Hold this through the ER for Q3? thank you
CHOFF: $SYMC taking a hit on downgrades. Stopped out.
rah: @CHOFF $SYMC - closed out my position - It just hasn't gone anywhere in the last month.
CHOFF: @rah $SYMC - I lost $ on this one. The LifeLock thesis was short lived and inaccurate. It rebounded to my entry but my stop was hit as if institutions knew the exact amount to drive it down before a reversal. I have a love/hate relationship with stops. Patience with $SYMC might be rewarded but I'm on to greener pastures as well.
rah: @CHOFF $SYMC - sorry about the loss, hopefully not too much. I actually believe this one may present an interesting earnings report next month. But - it wasn't making me money now, it was not an investment. I made some on $EFX short. Now that I think about it, I was holding LOCK when $SYMC bought it last year. So - I hold no hard feelings.
CHOFF: $SYMC looking like it may test a new high shortly. Of course it shook me out last week on a STOP and here it is rising. Possible entry tomorrow or Monday for a day trade.
success: in response to Dan's comments a couple of weeks back I thought I would outline my recent purchases and where they came from. Any questions let me know . . $CGNX, $CHKP, $CVLT, $CZR, $FIVE, $OLED, $PRAH, $SYMC, $TQQQ, $WCN, $ALXN, $BSX, $CRM, $GRUB, $PAYC, $PAYC, $PYPL, $SQ, $STMP, $TNA, $UBIO I reduced my cash position to 75% and added a number of starter positions. Most of the new adds were based off of IBD 50 and Large CAP 20 listings as i monitor the two lists for stocks approaching/ breaking through their buy points. The balance are from some of Dan's discussions and some from the forum. All have between 2-4% trailing stop percentages and total "stopped-out" impact to the portfolio is pretty small. Not really going out on a limb but trying to do better than sitting all in cash.
DAN: @success $CGNX $CHKP $CVLT $CZR $FIVE $OLED $PRAH $SYMC $TQQQ $WCN $ALXN $BSX $CRM $GRUB $PAYC $PYPL $SQ $STMP $TNA $UBIO Thanks for posting that, success. I'll look at these stocks in a while. Seems like you have a very good handle on your current risk. Love seeing that! DAN
success: @DAN $CGNX $CHKP $CVLT $CZR $FIVE $OLED $PRAH $SYMC $TQQQ $WCN $ALXN $BSX $CRM $GRUB $PAYC $PYPL $SQ $STMP $TNA $UBIO . .@DAN . . tight stops . .already stopped out on $FIVE and $WCN . . both had weak openings . . late for your $TSLA trade
sierramp: @DAN $THO $AAPL $EFX $SYMC Thanks for bringing our attn to $THO back on the 11th. I'm up 6.7%, keep raising my stop.
CHOFF: @DAN $EFX - what are your updated thoughts on $SYMC?
infocus: $SYMC Stopped out - Very irritating - let a small gain turn into a small loss.
infocus: $SYMC Been out most of the day. Dan liked this last night; me too. Not so much now. @DAN any new thoughts?
fpatrick: $SYMC Symantec << Lifelock << Equifax http://www.latimes.com/business/hiltzik/la-fi-hiltzik-lifelock-equifax-20170918-story.html Might be a good investment/trade but maybe not the greatest response to the breach.
Mpower27: @fpatrick $SYMC fantastic. Whelp, I guess either way we're all screwed.
CHOFF: @Mpower27 $SYMC - ah crud. Great find.
stevef214: @fpatrick $SYMC Now that Equifax has changed its stance that if you sign up for their free credit watch you cannot sue them in a class action suit, you might as well do that instead of paying Lifelock
Henry: @stevef214 $SYMC You've not seen the dental monitor commercials? Lifelock is supposedly supposed to help you once your ID is stolen. I had a friend that died in his early 40's and his identity was immediately stolen. His wife went through hell. I have locked my credit reports with all 3 companies. That said it does seem like something @Dan would normally say, everyone already knows about $SYMC
debeers: @stevef214 $SYMC Re: $EFS--amazing, huh? Since we screwed up, you might want to purchase something else from us??? Under the word "nerve" in the dictionary should be the CEO of this dreadful and dishonest company.
Larryzz: @fpatrick $SYMC Thank you, that solves 2 problems--A) I'm not signing up with Lifelock and B) I'm not buying $SYMC. I locked my credit reports with TransUnion and the perpetrators of this mess, but for some peculiar reason, Experian (whose ProtectMyID service I use), won't let addresses in NJ freeze on line. Instead, they want you MAIL them a copy of your drivers license and a utility bill. Oh yeah, that's going to happen. BTW, my wife, after a couple of Credit Card incidents, has a 7 year fraud alert and that seems to work well. I just have a 90 day, which I'll keep renewing.
infocus: $SYMC Pushed through the 34 level, but pulling back slightly. 1/2 position at 33.39
Vehid: $SYMC can not be called a cup but I can see a handle. With US government banning Kaspersky and all $EFX mess, it is fair to expect a run up in $SYMC
infocus: $SYMC - Making a nice move today. Looks like it will close near HOD. Long
issues: @infocus $SYMC in the same group as $SYMC are: $NICE $QLYS $PANW $FTNT. $QLYS is best in the group with at 26% gain in 3 months.
infocus: @issues $SYMC $NICE $QLYS $PANW $FTNT Thanks - I'll take a look at the others tomorrow.
CHOFF: $SYMC had a trade in the last second of trading for 821K shares (no idea if it was a buy or sell). $EFX to testify before Congress Oct. 3rd. I spec the more layers of the onion that are peeled back, the higher $SYMC goes. Forbes article today showing 3 ways credit freezes don't work and a call for credit monitoring: https://www.forbes.com/sites/nickclements/2017/09/13/3-reasons-a-credit-freeze-wont-protect-you/#543009fa42e1 - I traded this last week for a profit. Got back in today. - UPDATE: Sen. Warren on Mad Money tomorrow should help too.
infocus: $SYMC Added to small position @32.74
DAN: Good morning. Sixteen years ago today the World Trade Centers were hit in the worst attack on our soil in history. Each year, the anniversary of 9/11 prompts me to consider my blessings, which are many. My thoughts and prayers go out to those who ...
DAN: $SYMC -- working well. Breaking out.
success: @DAN $SYMC @DAN I assume a stop at ~ 2.67
DAN: @success $SYMC Below today's open.
success: @DAN $SYMC ok thanks
DAN: @Wolf $EFX $TRU I"m not sure. Perhaps...but I don't think there's a trade on that idea. I think the trade is on $SYMC, which owns LifeLock. But the stock is pretty extended...so trade with caution.
DAN: Good morning. Pay attention to Symantec ($SYMC), which owns LifeLock, and Equifax ($EFX) this morning. EFX is getting crushed because of the data breach that impacts half of the free world...and SYMC will probably be a huge beneficiary of the identity theft caper. They will both gap at the open. That's when the action will become fast and furious. Bring your A-Game. --DAN
ab3250: $SYMC - The Lifelock CEO put his SS# on their builboards and got his identity stolen 13 times. I hope they have gotten better since then.
woodman: @ab3250 $SYMC - That's both hilarious and pathetic.
Bridget: #Notes: $XLF and $XLE saw a nice turn $XLB and $XME continued higher $XLV and $XBI - down on uncertainty Earnings today: $GOOGL - gap down $MCD - breakout higher $CAT - breakout higher $STX - gap down and bounce $LLY - pullback to support $MMM - gap down $UTX - break down Earnings to come: $WYNN $BA $X $KO $CMG $T $AMD $MTSI - working $JD - working $CC - working $SYMC - working $BOFI - breakout $FOSL/$JWN/$GPS/$JCP - rising from the grave $DRI - breaking down from squeeze $PLAY - starting to look toppy $ZTS - break down from squeeze $LITE - slight pullback $VEEV - slight pullback IPOs $IPO - this IPO ETF is at all time highs $BL - breakout $ADSW - new high $JHG - top of the range
Bridget: $SYMC continuing higher
Bridget: #Notes: $SPY - up again on lower volume $QQQ - new all time high $IYT - transports were the only sector I saw that were down $OIH - getting a bounce in oil, $MPC new high $HACK - cyber security stocks doing well today $FTNT $PANW $FEYE $XLB - new all time high $KEM - continues, very extended now $AAOI - up again $CHKP - breakout, ER tomorrow $TTD - breakout, you can buy tomorrow near $54 $ADBE - continues to climb $NTRI - continues $HIMX - attempts to breakout $SYMC - continues $LOW - at a good buy point $CIEN - at a good buy point, coming off support $CSX - breaking down $IBM - at lows $GWW - breaking down IPOs $RACE $PLYA $AKCA $CVNA - in a squeeze $BL $TRVG $SOI $HCC
Bridget: I've held onto my short in $SYMC. Finally hitting a new low today. Looking for a move to the 200dMA
Bridget: Notes: XLK to XLF rotation continues XLV still working XHB continues breakout - also $HD $MHK $FND Oil stocks still consolidating Insurance stocks working: $AAL, CI, $AON $CB $TRV $AFL Stocks that are working: $COR $ATHM $TSLA $MO $HRC $PLSE $JNJ $LVS $PLNT $TWO $ABBV $CVNA #ipo Stocks breaking: $FIVE $MYL $SYMC $CC $TMUS $WPZ $ADNT, and all FAANG $PYPL and $SQ - both at a good buy point $SINA - at a good buy point $MDSO - ditto
rah: ...
#SecurityStocks - $CHKP, $QLYS, $FEYE, $SCWX, $FTNT (in a daily chart, vol. squeeze & seems to be of the more active premarket choices), $TIVO, $CUDA, $MOBL, $VRSN, $SYMC

rah


tkcoretrader: @rah $PANW $HACK $XSW $PXQ $CHKP $QLYS $FEYE $SCWX $FTNT $TIVO $CUDA $MOBL $VRSN $SYMC #SecurityETFs #SecurityStocks Also, looking to reenter at a lower price( if possible).
Bridget: Stocks still seeing weakness, possible shorts - $GHL $NKE $UPS $PFE $BA $SYMC $SNPS $BMY
Bridget: $SYMC is breaking down. Will look at a break of $30 for a short.
DAN: Good morning. A ransomware virus known as WannaCry attacked outdated Windows systems in nearly 200 countries last Friday. A young kid was able to disable the virus by digging into the code and finding a turn off switch which involved a website dom ...
humble: @DAN $HACK $CHKP $CYBR $PANW $FTNT $FEYE $SYMC @DAN......I did not get a chance to watch your videos and (find any tells")...but i did get to copy your notes. If Dan or anyone can be clear ...you mentioned to b reluctant to open NEW positions...yet the cloud stocks l appeared good prospects if they hit their alerts and a few "holds" looked like good opportunitys....so should we be reluctant to buy new even when these buying opportunities?? I wish I had more time to watch them (even in fast mode)
DAN: @humble $HACK $CHKP $CYBR $PANW $FTNT $FEYE $SYMC Just think twice about it, humble. I wasn't saying "go to cash"...just that you should really be discriminating about your activity and have a very good plan for why you're trading. And have your risk defined. Don't be complacent.
Bridget: Notes: $NTES - broke out on earnings but now pulled back to the 50DMA $SUPN - continued reversal from yesterday, uptrend intact $SYMC - pulled back to 50DMA after earnings but holding $CPA - pulled back on earnings but still uptrend intact $SFM - continuing to breakout, rumored they might be acquired by $KR $BZUN - rocketing into ER, 5/16 $CIM - pulled back to 200DMA and firming support IBD50 stocks working - $MDSO $AMAT $EDU $MRCY $CAVM $AEIS $TAL $TRU $CGNX $XRT - retail getting slapped today after $M earnings, will $FIVE fall from good graces?
derek308: $SYMC keep an eye on this, might be setting up a vol squeeze
DrScience: $MSFT $SYMC Well, the after-OPEX selling-pressure release mechanism failed on Monday as these two pops fizzled. However $FIZZ continues to bubble to a new all-time high.
DrScience: $SYMC Stiff breeze keeping the flag flying in a tight range for the past week. Today could be the day...
DrScience: $SYMC at resistance, trying to break out after resting a little yesterday.
Bridget: Inside days after breakouts yesterday: $AON $LOGI $SYMC $VEEV $SIRI $TER $CMCM $INGN $HUBS $LAZ $GDDY
humble: @Bridget $AON $LOGI $SYMC $VEEV $SIRI $TER $CMCM $INGN $HUBS $LAZ $GDDY .......(Learning)....when you say inside days....the candle is "inside" or smaller than the day before (bigger swings in price which resulted in a bigger candle)
Bridget: @humble $AON $LOGI $SYMC $VEEV $SIRI $TER $CMCM $INGN $HUBS $LAZ $GDDY yes, today's candle is inside and smaller than yesterday's candle
shebeemd: @Bridget $AON $LOGI $SYMC $VEEV $SIRI $TER $CMCM $INGN $HUBS $LAZ $GDDY which usually means ??
Aragorn: @Bridget $AON $LOGI $SYMC $VEEV $SIRI $TER $CMCM $INGN $HUBS $LAZ $GDDY That right Bridget this is what you look for a few days consolidation and the next signal is it take out the inside day tomorrow or see if they rev strat them by taking htem inside day down hammer up and then the next day take the hammer out. God stuff thanks
humble: @Bridget $AON $LOGI $SYMC $VEEV $SIRI $TER $CMCM $INGN $HUBS $LAZ $GDDY Thanks!...good day to (learn) or confirm my thoughts, instead of trading :)
Bridget: ...
$LOGI $VEEV $SYMC $SIRI

$IBN $BX - some financials gap up on big volume
$CMCM - day 2 of thisshort squeeze
$WYNN is making a strong move today. Back up at previous resistance. Seeing some buyers come in here as it breaks above $104.
$HUBS is breaki ...
Aragorn: @Bridget $MBLY $INTC $DLPH $BABA $YHOO $USCR $LEA $VC $MPWR $TER $CALA $PLSE $AUPH $LAZ $AON $TAL $LRCX $AEIS $ANET $FIZZ $SYK $LOGI $VEEV $SYMC $SIRI $IBN $BX $CMCM $WYNN $HUBS $TWNK #ipo Thanks Bridget these would be more useful at 9:31 AM thanks again
TunaHelper: @TunaHelper $FEYE Seems like a suspicious rumor, bc it is rumored to be by Lifelock, which I think itself is being bought by $SYMC
DAN: Good morning. We're looking at a slightly weak open, with traders exercising a bit of caution at the start of this holiday-shortened week. Trading is closed for Thanksgiving on Thursday, and will open until 1 pm ET on Friday.

Just a couple of comm ...
Bridget: Notes: Working: $EXPE, $PKG, $GDDY, $DISH, $TTEK, $AVP, $REN $IMAX - day 3, nice move off the low with earnings next week $MTCH - still in a tight squeeze $SYMC - rolling over $RH and $TEVA - still moving down $ARIA - major distribution $YRD -strong move today $LN - right at support Breaking Down - $EW, $AGX, $INGN, $EXEL, $OCLR,
DavidM: $SYMC still working
gwenzee: @janner0814 $TIF $BBY $IP $PDCE $BURL $SM $AMAT $URBN $TTWO $CAVM $DSW $NTAP $DKS $SYMC $UNP $PX $FL $HRL This was most interesting. Are these stocks that you have owned? How did you find them? A scan or what?
janner0814: Eighteen stocks with positive moves following previous volatility squeezes: $TIF $BBY $IP $PDCE $BURL $SM $AMAT $URBN $TTWO $CAVM $DSW $NTAP $DKS $SYMC $UNP $PX $FL $HRL #ARAGORNchallenge: @Aragorn's request for members to come up with their own #ideas and #processes.
janner0814: @gwenzee $TIF $BBY $IP $PDCE $BURL $SM $AMAT $URBN $TTWO $CAVM $DSW $NTAP $DKS $SYMC $UNP $PX $FL $HRL Yeah just wrote a scan that identified BB squeezes with subsequent expansion patterns..... started initially with 4903 common stocks, then did my liquidity screen to take out the cheapos, left me with numerous good candidates...... ....eye balled the first 100 for positive momo patterns. The first 100 gave me these 18 hits. #ARAGORNchallenge: @Aragorn's request for members to come up with their own #ideas and #processes.
DavidM: $SYMC has not had any mention here in a while. I'll classify it as "working"
jetace: $SYMC $VZ there are only TWO stocks out of all optionable stocks with volume greater than 200K in a Volatility Squeeze less than 8%
PJMR11: $SYMC Continues to run
PJMR11: $SYMC Moving up the BB
PJMR11: $symc still climbing on volume
champ: $FEYE at $18.30 - M&A news....$SYMC looking. On 3/9 Piper had an upgrade to Overweight from Neutral with a tgt of $24 raised from $15 after Analyst day ....others did the same. Bouncing off the recent lows the last 3 days.
AlanB: @NotRightRabbit - I think there is a buyout rumor from $SYMC.
dann055: $SYMC holding 20MA
Auto: $SYMC back up to the channel .. watching for a short more down side coming.. :>)
mradams0621: @nb8702 $SYMC Ya you got laugh or cry. Maybe some of each are healthy. Took a double down day trade on SYMC today, was down 10%, chart looks oversold but it was time to give up on it till it starts working again. Cut my loss from 10% to 5% on the double down but it did not bottom. Stoped out on the whole position. At least I'm out now. I'll bet you it heads higher now- it has my money to travel on.
mradams0621: $SYMC Schwab equity rating is a B, Fido 9.3 "very bullish" equity summary score- neither of which means crap as the falling knife keeps dropping. Only news I can find is good news, and upgrades- yet it just keeps dropping. Will take the loss tomorrow if no rebound.
RON: $ISRG $SYMC $MRK $XOM $WMT $INTC $LTC $KLAC $PG $GRMN $AXP $XLU jezz looks like a flu bug turning to pneumonia
rj7150: $SYMC If you are a channel trader, Symantec may be at a buy point. I just bought in again. Small position.
Forexpro: @rj7150, $SYMC Thanks, RJ7150, It has pulled back below the 38.2 percent retracement within an uptrend, so in that respect I agree that this can be bought. It's below the moving averages that I use, however, and also below the Volume Point of Control (25.16) which gives me pause. On the plus side of the ledger, Money Flow is quite positive, and stochastics are approaching "oversold". This is probably a low risk entry, but if it dropped below the previous low at 24.36 (which was followed, thus far, by a markedly lower high), I'd be inclined to say "Thanks, anyway" and be on my way. It looks to me as though it may struggle now to get back above the 25.25/30 area. Just some thoughts, for whatever they might be worth. Best of luck with it!
rj7150: @Forexpro $SYMC Yikes! I'm just trading the zig zags. Your analysis is way above my pay grade. I do appreciate your opinion and am humbled by the reminder of all I don't know. I would be out if it went below $24 and will have my finger on the trigger above $26.
Lou: ...
 Software: $ADSK, $MSFT, $SYMC.
 Semis & Semi Equipment: $AMAT, $BRCM, $INTC, $LLTC, $MCHP.
 Communications Equipment: $CSCO, $HRS.
 Electronic Equipment, Instruments: $GLW.
 Technology Hardware: $EMC.
Auto: $SYMC megaphone pattern got in at $25.05 will look at selling at $25.90ish or not.. :>)
Auto: @Aragorn $SYMC Thanks my employee (Mr Alert) is keeping a eye on it.. :>)
Aragorn: @Auto $SYMC nice yes sir great pattern buying off the bottom of the triangle as you did. Go and good luck. His 26 area is the top of the daily triangle for resistance to watch that to get through or fail or walk up
Forexpro: ...
On the other hand, the price action in the E-minis forms chart patterns, and those might provide some insight into what a given stock is going to do, but no more so than would an accurate reading of the $SPX chart. You'd have to check the correlatio ...
mradams0621: $SYMC moving
philharmonic: @mradams0621 $SYMC Moving like a turtle...
mradams0621: @philharmonic $SYMC turtle , yes, but he's heading in the right direction. Did you check the 6 mo. chart? I like it a lot, the move up today tells me support is holding, great place to add if building a position me thinks, but I don't claim to know much yet. But if my memory serves me, the turtle's do win now and then. I need more cybr security exposure. My theme for 2015, and beyond.
Forexpro: @mradams0621, #E-MiniFutures LOL, Mradams0621, I took your advice even before I saw it. No bottoms were involved, but I got long at 1995, out at 1996.50, now done for the day. Here's hoping that your $SYMC works out; I am one of their (small) customers. Take care, and all the best!
mradams0621: $SYMC very strong close
mradams0621: $SYMC Bottom bounce? BTO SYMC 1-17-15 $25C @ .20 for a trade, bounce please. Crazy trade? Just small learn by doing trade.
Visit the Trading Forum to join in the discussion.
| | |
| --- | --- |
| Stock Price | $USD 27.43 |
| Change | 1.67% |
| Volume | 3,416,050 |
Symantec Corp is a provider of security, storage, and systems management solutions that help organizations and consumers secure and manage their information-driven world.
Request Video of SYMC
Already a member?
Sign in here.
Earnings
May 9th, 2018 - 2018 Q4 Earnings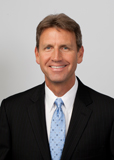 Dan Fitzpatrick
Stock Market Mentor gives you EVERYTHING you need to succeed in the market; all in one place. How easy is that? Dan Fitzpatrick and his elite community of traders share trading ideas, strategies and much more. Dan Fitzpatrick--a world class Technical Analyst, trading coach and regular CNBC contributor--gives you access to all of this with a 14 day FREE membership. Get started TODAY and start trading better TOMORROW with the following premium content:
Nightly video Strategy Sessions with a game plan for tomorrow
Got a stock you want Dan to look at? Just ask.
Patent pending video alerts instantly delivered to you when one of Dan's trading signals is triggered. This is not your typical price alert. This is a short video explaining the action you need to take to make money. No more "Woulda, coulda, shoulda"
Access to over 53,900 stock analysis videos
Access an ever expanding library (53,900) of educational videos that will save you time and make you money
Join a team of friends and traders that have one thing in common; a burning desire to succeed.

Become a Member Today!
Gain immediate access to all our exclusive articles, features, how-to's, discussion group and much more...
Satisfaction Guaranteed!
Your Stock Market Mentor membership comes with a 14 day, no questions asked, 100% money back guarantee!