TG Therapeutics Inc. (NASDAQ:TGTX)
Bands Volume 200 SMA 50 SMA 20 SMA Videos Alerts Articles Events

judysteiner: $PBYI Was holding the last few days a small poition in this .was trading well on the daily chart as it was going into ASCO.CONFEREENCE. Sold most, trading around it. $TGTX as well, news on chronic leukemia drug. added to Nvda.. trailing stop in on part of position $MOmo with @DAN ON That as well
traderbren: $TGTX -- wow, nice move. np, and don't know anything about this company.
judysteiner: $TGTX positive results from a phases 3 trial for a CLL LEUKEMIA DRUG
SusanW: $TGTX I have been very interested in this stock but have been cautious because I have ridden so many Biotech stocks up and then down. But, I like the results of their CCL drug with ABBV and their chart looks ok to me if you ignore the big gap they have not filled. Anyone following this one?
tradeforfamily: $AVXS $TGTX picked up these 2 today.
CHOFF: @CHOFF $TGTX Up another 8.6% this morning. Don't know if this too extended or is going to continue to run.
bsafriet: @CHOFF $TGTX

I've no specific price target. I play these till they run out of gas. Assuming you bought after intraday pullback, just place a stop a little below today's intraday low. Leave it in place tomorrow, then each day there after raise th ...
bsafriet: @bsafriet $TGTX sorry I didn't get back sooner - was off-line at an appointment.
bsafriet: @bsafriet $TGTX Apologies for this error, the # shs in recent offering total 5128206 shs w/option outstanding for additional 769230 shs. This amounts to an approximate 10% dilution. Assuming the option is exercised, total outstanding shares will be approximately 60.627M (vs 54.73M shs prior to secondary). Hope this didn't cost anyone $$$. I re-entered position yesterday, 3/14/17, at $13.15. My early exit cost me 1.45 pts on the trade. At least I now understand why there was only a minor pull back when the secondary was announced. Best guess for price target seems to be pegged at TG-1101 being worth 1.5B. This yields a $25 share price which is at upper range from what I've seen ($23 - $25) from various sources. I'd still trade with caution and keep a current trailing stop. Still a long road to go before FDA approval.
bsafriet: @CHOFF $TGTX Did you get in today?
Aragorn: $TGTX inside day and up this stock is not stopping
bsafriet: $TGTX The secondary offering that doubled shares has done nothing to slow this bioteck down. My last look was was 13.15 + 0.95 (7.57%), day high/low 13.85/11.55. I'm opening a new position and will keep you informed. They evidently have the real ...
CHOFF: @bsafriet $TGTX interesting find, thanks
bsafriet: $TGTX $CORT Out $TGTX today at $11.70. Todays high $11.80. Don't like the secondary offering which doubles the number of shares and priced at $9.75. Got in when news broke premkt on 3/6/17 at $8.40. Figured enough was enough and I was about out of nitroglycerine caps! Anyone else make this leap? Looking at $CORT, IBD discusses it on website. Second attempt at breakout from a cup today after yesterday's attempt and pull-back. I'm sticking my toe in the water with a starting position. Anyone care to join me?
Aragorn: $MOMO moving up on an upgrade $YRD opening higher $BAC premarket high 25.63 $NVDA over 100 premarket $TGTX has been an active name the last few days I expect today will be the same it is an inside day and very extended but there was still buying yesterday $CARA thanks Henry
judysteiner: $TGTX gapping up on positive phase 3 studies for Leukemis....$NFLX UBS Raises pt.....$AA upgraded to buy at GS
humble: $TGTX anyone fading this (up 92%) pre-market....59 min candidate?
DAN: @judysteiner $TGTX $NFLX $AA Hard to fade a positive Phase 3 study result. Like standing in front of a nail gun being held by a guy who doesn't like you, and who has drank way too much coffee.
humble: $tgtx LOL thanks Dan. Ill be patient
BigJack: any thoughts about $TGTX
TRICIA: IBB/ XBI Today's #Biotech Winners Bottom .... not yet $ANAC +7.59% $CPHD 7.45% $BLUE 6.92% $CBMG 6.83% $ALXN 6.27% $TGTX 6.13% $IDRA 5.56% $ABBV 5.41% $BNHLF 4.9%
ogas: @TRICIA $ANAC $CPHD $BLUE $CBMG $ALXN $TGTX $IDRA $ABBV $BNHLF #Biotech $ALXN bullish engulfing candle.
Ilovegolf: @ogas $ANAC $CPHD $BLUE $CBMG $ALXN $TGTX $IDRA $ABBV $BNHLF #Biotech THANK YOU!
SusanW: @Lou $TRXC $EDAP $RLYP I am loving the $EDAP success also. I have been watching $TGTX which I believe was fast tracked for fighting CLL. I wonder if they will present at the ASH meetings going on. Anyone have info on that?
TRICIA: #Bios I am Watching $GBIM, $CLVS, $MGNX, $ORMP, $INO, $PTLA, $CEMP, $TTPH, $ATHX, $CLDN, $EPZM, $ARQL, $GWPH, $RCPT, $ARWR $ESPR, $SSH, $TGTX, $BLUE, $ICPT, $CNAT, .... Upcoming Conferences ....NASH and HEP C, and HEP B - European Liver Meeting is Next weeK #EASL2015, EHA ($BLUE) June 11 -14. hemphilia #ANN Meeting Next Week .. $GWPH seizures and neuro tickers...
DanWessler: ...
$TGTX - This one does not look very solid but set a price alert as this is another one of those crazy bios that could blow up one day.

That's all I've got folks. Best of luck to all!
DanWessler: @DavidM $TGTX - TG Theraputics. $PCYC buyout has sparked new interest in various other small cap bios like $GERN $TGTX
69PAS: @DanWessler $TGTX. Picked some up yesterday. When you say really soon. What do you define as soon ? 2 to 3 months or a year ?
DanWessler: $TGTX - Big gap up today! Do not miss out. The buyout by $JNJ will happen very soon IMHO. TG's main drugs are in trials with $PCYC's Imbruvica so it really doesn't take a rocket scientist to connect the dots here. $JNJ just lost out on $PCYC so this represents a partial victory if they can secure a BO for $TGTX. JMHO. Best of luck to all
DanWessler: In Bio land, the antibiotic makers are moving up due to buyout speculation from the CBST / $MRK deal. $CEMP is the biggie but $TTPH and $AKAO are also in play. Also, someone mentioned $JUNO below. Do not miss $JUNO!!!! Investors have seen CART and gene therapy treatments push $BLUE up $40 over the past week. $JUNO is another leading company in this same space. $TGTX also had a great #ASH conference recently showing that it has some great cancer drugs. The stock should be in the $30-$40 level but it is only $14 right now. Go figure. For the really brave, $ECIG is a hot penny stock at the moment. Best of luck to all!!!!
Diana2010: @Tricia I have my eye on $XLRN, $TGTX, $AGIO, $BLUE, $KPTI, and $KITE heading into ASH this weekend. Do you particularly like or dislike any of the above companies? Thanks so much.
RON: Stocks above the 200MA with Accumulation out of 1,000 stocks and ETFs A very simple stock up trend of a few MA's in harmony model with accumulation - sorted by relationship to the 50MA, a @Tricia favorite $CENX furthest away by 45%. CENX CSIQ AEO ARWR AMBA RKUS ANAC STLD AMX NEO AMGN KMP BG SAVE THC CTL STRZA DECK GIII DJUSST ISRG CAR HRL WMC MENT WYN NRF MSFT ENTA LEG KMI LVLT WY CTAS LTC BBRY NMFC IGF APC IGT TGTX $CENX $CSIQ $AEO $ARWR $AMBA $RKUS $ANAC $STLD $AMX $NEO $AMGN $KMP $BG $SAVE $THC $CTL $STRZA $DECK $GIII $DJUSST $ISRG $CAR $HRL $WMC $MENT $WYN $NRF $MSFT $ENTA $LEG $KMI $LVLT $WY $CTAS $LTC $BBRY $NMFC $IGF $APC $IGT $TGTX If using these as potential tradable watch list, apply all of @DANS teaching methods.
Tricia: HOD's in Bio .... $ACAD bought starter , ITMN np. $CLDX added a wee bit - only have 1/4 position, $BCRX, $TGTX - these are so volatile ... keep stops
Tricia: IS ANYBODY $ELSE EXHAUSTED $FORM THIS WEEK ????? Up , Down, repeat !Up , Down, repeat !Up , Down, repeat ! I am off to the gym. I am leading some ski trips with the first one just 4 weeks away ..OMG!!! I have been on a 30 day diet and so far, I have lost 30 days ....... sheesh Have a great weekend & may $ASH bring good news to those who have been waiting! Monday watch for newsworthy results in $ABBV, $BIIB, $CLDX, GELG,CRIS,GILEAD ... $GILD, $IMGN, $SNY, $GSK, $INFY, $NVS,PCYC, $SGEN, $TGTX, ad a few more .. I will be following webcasts all weekend ...
Visit the Trading Forum to join in the discussion.
| | |
| --- | --- |
| Stock Price | $USD 11.45 |
| Change | -4.58% |
| Volume | 2,109,220 |
TG Therapeutics Inc is a biopharmaceutical company focused on the acquisition, development & commercialization of innovative and medically important pharmaceutical products for the treatment of cancer & other underserved therapeutic needs.
Request Video of TGTX
Already a member?
Sign in here.
Earnings
August 9th, 2018 - 2018 Q2 Earnings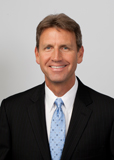 Dan Fitzpatrick
Stock Market Mentor gives you EVERYTHING you need to succeed in the market; all in one place. How easy is that? Dan Fitzpatrick and his elite community of traders share trading ideas, strategies and much more. Dan Fitzpatrick--a world class Technical Analyst, trading coach and regular CNBC contributor--gives you access to all of this with a 14 day FREE membership. Get started TODAY and start trading better TOMORROW with the following premium content:
Nightly video Strategy Sessions with a game plan for tomorrow
Got a stock you want Dan to look at? Just ask.
Patent pending video alerts instantly delivered to you when one of Dan's trading signals is triggered. This is not your typical price alert. This is a short video explaining the action you need to take to make money. No more "Woulda, coulda, shoulda"
Access to over 56,600 stock analysis videos
Access an ever expanding library (56,600) of educational videos that will save you time and make you money
Join a team of friends and traders that have one thing in common; a burning desire to succeed.

Become a Member Today!
Gain immediate access to all our exclusive articles, features, how-to's, discussion group and much more...
Satisfaction Guaranteed!
Your Stock Market Mentor membership comes with a 14 day, no questions asked, 100% money back guarantee!