Take-Two Interactive Software Inc. (NASDAQ:TTWO)
Strategy Session

July 12th, 2017

02:18

Strategy Session

July 11th, 2017

00:10

Stock Watch

July 8th, 2017

01:05

Strategy Session

March 27th, 2017

00:45

Stock Watch

March 24th, 2017

01:45

Strategy Session

March 14th, 2017

00:32

Strategy Session

March 1st, 2017

00:21

Strategy Session

February 15th, 2017

02:33

Stock Watch

January 21st, 2017

00:11

Strategy Session

November 2nd, 2016

00:26

Stock Watch

July 1st, 2016

00:18

Strategy Session

May 19th, 2016

01:02

Stock Watch

May 13th, 2016

00:21

Stock Watch

May 6th, 2016

00:49

Stock Watch

April 29th, 2016

01:12

Stock Watch

August 14th, 2015

00:34

Strategy Session

November 12th, 2013

01:35

Stock Watch

July 26th, 2013

Price Alert

00:21
Bands Volume 200 SMA 50 SMA 20 SMA Videos Alerts Articles Events

steve71: $TTWO $EA $ATVI Adding to $ATVI here. Electronic Arts is down on some issue. Of the three big gamers, $TTWO seems the place to be. ER 11/7/2017.
steve71: $ATVI $TTWO $EA Gamers have been weak for a while, but now $TTWO strong off the bottom of a rising channel. BTO this morning 103.40
issues: @steve71 $ATVI $TTWO $EA I prefer TTWO. Holding ATVI and TTWO. Dont like EA.
grcjr: $ATVI $EA $TTWO - $ATVI is struggling. News about gamers not buying as many games but rather spending more time on a few games they own might result in lower holiday season sales. Looking at the chart I see a possible H&S. Lower high. Lower low. I expect similar action with $EA and $TTWO. However, $EA is showing sideways chop but not yet dropping. Somehow $TTWO is still holding trend although there was a recent possible shot across the bow and recovery.
issues: $NFLX bounced off 50 day making for a nice looking saucer (not deep enough to be a cup)> I bought a small starter in $TTWO. Probably bought too high but this has a nice up trending winners circle chart. $COST reports tomorrow. I don't know if I should hold over. I am tempted to hold with Christmas coming a retail on an upswing. Even $DLTR went up today. Anyone?
issues: I noticed $ALK popped above the 20 day today. I bought a starter position in $ALK and $LUV. We hold $AZUL and unfortunately sold $SKYW months ago. $SKYW isn't an airplane -= it's a rocket ship - straight up! Added to $YRD and bought $MXL and watching $TTWO and $LPX
RedLeaf1: @debeers $ATVI $TTWO Thanks for your post. Do you prefer $ATVI over Take Two?
steve71: $ATVI $EA $TTWO Gamers continue their Higher High Higher Low patterns. After a couple of down days they're doing well again.
woodman: @steve71 $ATVI $EA $TTWO - nice direction in those charts.
DrScience: @steve71 $ATVI $EA $TTWO Busy programmers at all gaming shops. Expect the stocks to ramp into the release of $MSFT's Xbox One X on November 7th.
steve71: $ATVI $EA $TTWO Nice day for the gamers. Apparently the business model has evolved from retail sales to more profitable online sales. Who could sit in front of a gaming console all day? Unless you call it StreetSmart Edge.
steve71: $TTWO $EA Take-Two is having a good day, and Activision is down only a little.
bwcarnation1: $TTWO holding above E gap of 8/3 to new hi. $ATVI also doing ok after E little pb
Bridget: #Notes: A lot of stocks that have been seeing pullbacks saw a bounce today. $SMH is one OIH - oil is going lower, still lots of overhead resistance. $BP moving higher. $WB $SINA $YY $JD - all making moves higher Some retail pushing higher - $LULU $TGT $EL $EXPR $ODP Medical devices seeing support - $MDT $BEAT $ALGN $TAN $JKS $CSIQ - moving higher $EEM - moving higher $WING - breakout $SAGE - breakout $APO - breakout $KEM - breakout, IBD50 $GRUB $YELP - even higher $TTWO - holding gap IPOs $VST $APPN $HCC $SGH Earnings after close: $LQ $MAR $W $CBI - very high IV $VRX $ALB
grcjr: #OT #gamers $TTWO $EA $ATVI and $NVDA $AMD - If you have not read the book "Ready Player One" you might not really be a gamer. Spielberg's movie version opens spring 2018. See the teaser. Impress your kids. I do believe that the movie will boost the sale of games, game machines and VR.And $NVDA and $AMD fuel the game machines.
captron: $TTWO - Was rewarded for accidentally holding through earnings. This does not happen often.
cmaxwel1: Earnings are expected on Wednesday from Tesla Inc. $TSLA , Fitbit Inc. $FIT , Marathon Oil Corp. $MRO , Occidental Petroleum Corp. $OXY , Transocean Ltd. $RIG , Williams Cos. $WMB , 3D Systems Corp. $DDD , Groupon Inc.$ GRPN ,NXP Semiconductors N.V. $NXPI , Square Inc. SQ , Take-Two Interactive Software Inc. $TTWO , Zygna Inc. $ZNGA , Humana Inc. $HUM , MetLife Inc. $MET , Molson Coors Brewing Co. $TAP and Mondelez International Inc. $MDLZ .
Vehid: What's your take on $TTWO? Can the rally continue? It is at all time high
bwcarnation1: $TTWO sold some this a.m. then went to sell some more and stupidly sold them all....maybe this will work out or not
bwcarnation1: $TTWO so far...glad I sold it all
MtChet: $TTWO - is that a cup and handle on the daily chart?
thehook1: $TTWO very constructive rhrn
bwcarnation1: $TTWO nice up trend with p.b. near the 50d now in v.s. and up nicely
Bridget: Notes: $SPY - the battle between the bulls and bears continues. Dips get bought but we are still seeing lower highs. Someone has got to win soon. $XLF seeing some weakness $SMH - semis are still moving higher, uptrend could be restored or this is a bear trap $XRT - looking for a double bottom here $TTWO - at a good buy point $BA - at a new high $FCAU - breakout $YRD - finally a real breakout $EWW - breakout $ZTO - breakout, #IPO $YELP - trying to breakout $VALE - still going $BOBE - break down $PEP - down on earnings
bRobert: @Bridget $SPY $XLF $SMH $XRT $TTWO $BA $FCAU $YRD $EWW $ZTO $YELP $VALE $BOBE $PEP #IPO Yrd. Nice tight weekly squeeze. Likey.
Bridget: $TTWO like this bounce at the 50dMA after a steady pullback.
Bridget: I'm taking off a little early today. Notes: $SPY still in a channel, but in a downtrending channel. Same with $QQQ. Solar still holding up well. $TAN, $JKS $XME still slowly moving higher $XOP seems to have bottomed. Now it's basing $PSX is performing well. $IYT - higher highs, $AAL moving Pipelines are on a tear $AM $WPZ $WMB $OKS $OKE $ETE, possibly due to changes the administration is making regarding drilling rules. $NKE - if you aren't already in you're chasing $TTWO - at a good buy point $CC - breaking the downtrend $MU - sold off after earnings, will this now follow the rest of the semis $VFC - higher highs. Inverse head and shoulders on the weekly. Neckline around $58 $JD - double top $ETSY - flagging $BGCP - back up to its prior high Breakouts: $TWX $GNC $SSW $AXGN $TRUE
bwcarnation1: $TTWO new hi on vol after b.o hi on earnings yesterday
issues: @bwcarnation1 $TTWO Cramer featured it along with $EA & $ATVI
Bridget: ...
$TTWO - inverted hammer after earnings, look for further pullback
$MKC - coming out of a squeeze
$LUV - cup and handle on the daily, new 52 week high
$DY - in a tight squeeze, ER tomorrow morning
$V / $MA - both breakout but on low volume
$AKS/ $X ...
Gblair: $TTWO added to winner. Long into earnings
Gblair: $TTWO hitting all time highs today. I'm long into earnings 5/23
tigerjohn8: @Bridget $XHB $ELLI $MCHP $AMT $AZPN $EDU $SMG $BIDU $SHOP $TTWO $TEAM $GM $F $STMP $CTRP $GLNG $FNSR $OCLR $LITE $NFLX $EOG Thank you Bridget. Very helpful
tradeforfamily: $TTWO I mentioned this 3 days ago, it was breaking out and it continues today.
tradeforfamily: $TTWO I think is going to breakout soon.
Bridget: Notes: $XHB - breaking out $ELLI working $MCHP - break out on good volume $AMT - working $AZPN - new high out of squeeze $EDU - breakout on volume. Could be the start of an earnings run. $SMG - solid breakout on volume. ER on 5/2 $BIDU - big move on news of their autonomous driving program Apollo $SHOP - new high. Stair step pattern continues $TTWO - breakout to new high out of squeeze on good volume $TEAM - finally holding above $30 $GM $F - basing $STMP - finding support at 200MA $CTRP - bearish engulfing, break of the 50DMA and lower BB. Very bearish move $GLNG - looks like a short set up $FNSR - optical stocks are still getting sold hard $OCLR $LITE $NFLX - broke support $EOG - also breaking support
tradeforfamily: $TTWO Taking a starter position with the 50SMA as support/stop.
DAN: $EA -- still going. $TTWO is close to breaking out...but it is still pretty extended after an acceleration out of the volatility squeeze in early January. Look at the weekly charts: $EA is moving out of a multi-month consolidation and looks really strong. $TTWO is back near all time highs and is in a confirmed uptrend. I have no position in either of these stocks, but thought I'd mention them.
gig1: @DAN $EA $TTWO @Dan Any reason you did not mention ATVI with these since it has also broken out?
DAN: @gig1 $EA $TTWO Only b/c it's very extended. If you look at the weekly chart, $ATVI has made a pretty big move from the bottom. Actually, it's a pretty bullish pattern...but I just think it needs to rest a bit.
gig1: @DAN $EA $TTWO $ATVI Thanks for your thoughts!
tilman: @Dan I own $TTWO and have since last March. It is 3% of my portfolio. It has been really good to me, up 40%. I am concerned about how to handle it as it moves further and further from the 20 and 50 dma. I consider this a long term hold but don't want to give away too much in profits.
tilman: @tilman $TTWO i imagine i hear you saying to set stops on partial positions. perhaps 25% or 30% trailing below the low of a day or two ?
DAN: #EARNINGS -- Note that $AKAM, $DIS $TWLO $GILD $TTWO report after the closing bell. Many more companies report, too...but these are stocks that I've covered fairly recently. (Not recommending that they be bought or sold...just reminding you that they are reporting earnings.)
rem2088: @DAN $AKAM $DIS $TWLO $GILD $TTWO #EARNINGS Thank you for the reminder ! I thought $GILD reported Thursday.
Bridget: $TTWO breaking out
Bridget: $TTWO I haven't looked at this stock in awhile but it is breaking to a new high on higher than ave volume. Between $EA, $ATVI, and $TTWO. $TTWO is the one I would want to be in.
Trixie: $TTWO good bounce from the middle of the band w volume.
Gary: #NOTES COTD: $BIDU – shortable $SPX – Distribution. One down…two catalysts to go. We need all three to move the market. $DJI – breakdown. $DJT $COMPQX 1. $XLF – banks still working ok. Focus on the trends. And avoid hope. 2. $BAC – zig zag entry point. 3. $JPM 4. $MS 5. $GS 6. $CMA 7. $RF 8. $OIH 9. $SLB – support at 200-day MA 10. $XME 11. $FCX 12. $TCK 13. $GOOGL 14. $AMZN -- shortable Earnings: 1. $QCOM – earnings 2. $FB – earnings. Oops. 3. $FIT – dropped guidance. 4. $WYNN – to 200-day MA. Alert $90 5. $BABA – down. 6. $PAYC – broken stock. Support at $41/200dma 7. $TTWO – earnings pop to resistance. Should be taking profits. 8. $SQ– Strong earnings. Alert $12.
jpmd349: $ttwo does this look like it may be rolling over or am I out of my mind?
Bridget: @jpmd349 $ttwo tought to say, the lower highs and lower lows make me agree with you but the 50DMA is still holding. I would certainly be cautious here. It might just need some sideways consolidation for a bit.
Trixie: @jpmd349 $ttwo I will ask you where you got in and what is/was your plan? This one has played very nicely off the 200m. and i think that is very relevant. I can see your reason for concern w the higher volume w/in the last wk.. I know this is one i haven't been involved w however off the 5 yr chart it has me on the i wish i was train.. I have just missed it around the 200ma.
gwenzee: @janner0814 $TIF $BBY $IP $PDCE $BURL $SM $AMAT $URBN $TTWO $CAVM $DSW $NTAP $DKS $SYMC $UNP $PX $FL $HRL This was most interesting. Are these stocks that you have owned? How did you find them? A scan or what?
janner0814: Eighteen stocks with positive moves following previous volatility squeezes: $TIF $BBY $IP $PDCE $BURL $SM $AMAT $URBN $TTWO $CAVM $DSW $NTAP $DKS $SYMC $UNP $PX $FL $HRL #ARAGORNchallenge: @Aragorn's request for members to come up with their own #ideas and #processes.
janner0814: @gwenzee $TIF $BBY $IP $PDCE $BURL $SM $AMAT $URBN $TTWO $CAVM $DSW $NTAP $DKS $SYMC $UNP $PX $FL $HRL Yeah just wrote a scan that identified BB squeezes with subsequent expansion patterns..... started initially with 4903 common stocks, then did my liquidity screen to take out the cheapos, left me with numerous good candidates...... ....eye balled the first 100 for positive momo patterns. The first 100 gave me these 18 hits. #ARAGORNchallenge: @Aragorn's request for members to come up with their own #ideas and #processes.
Trixie: $TTWO one that looks to be hammering around the 200ma will wait for a green candle before heading into it..
SteveK: $TTWO looking nice
Trixie: @Bridget $ATVI $EA looks close behind. $TTWO blasted off too..
Hackberry: $TTWO Moving out now on volume.
El_Tuito: $TTWO BTO common @25.06. Cramer says this is a good way to play gaming. My stars (MACD, RSI, & ADX) are aligned. $EA, the big dog is having a good day and hopefully (there's that word) this will follow Longer term hold however I am totally comfortable with scalping ...
dkoran: $TTWO- Looks like a nice entry on the weekly chart. Cramer had CEO on a few weeks ago and was positive on the company as I was on Fundamentals. Might dip a toe in here but i feel that market is setting us up for more downside which would take most stocks down with it.
Mjones1: sold 1/2 of my $ttwo position from Friday for nice profit
dkoran: @Mjones1 $TTWO- i bought your shares
dkoran: @Mjones1 $TTWO- as I have stated before on this board, you felt like the fox who broke off his love affair with the skunk, he hadn't had all he wanted , just all he could stand.
pcotton: $TTWO - bouncing off the daily 200, poking above the 8, trying to break above the 30m opening range. Long.
Mjones1: $ttwo very strong today on down market hopefully there is something to the takeover rumor
Mjones1: Added to my $ttwo holding Something must be up since so strong today on down market
olveoyl: $GME $SKX $TTWO moving
rj7150: @shayne $TTWO Sold my position a couple of days ago.
shayne: $TTWO -Up 3.95% on a bloody day, touched the upper BB and pulled back a little. First day, in the past couple of weeks, where the stock was not pushed down mid-day. Looking for some follow thru next week, even with continued despair on the street.
shayne: $TTWO - Ran up over 4% this morning.. took half off the table... market is too sketchy to hold fully for now. $VXX/$UVXY not settling down, VIX--X closing in on 21 (just hit that price), where typical it pulls back... Probably not this time tho.
shayne: $TTWO took out yesterday's high and is outpacing $EA today and rightly so. Would not be surprised to see $EA come back around and float another offer for $TTWO. This morning retail numbers have help these gaming software companies tremendously. Like to see more volume here tho.
shayne: $TTWO Hanging right under the 20SMA on a weak market open. Watching for the VS to start forming after a few more trading days. Bad news flow should be done for this one. No known reason for the heavy institutional ownership to sell here.
shayne: @Napadean Thanks for the fundies on $GSVC, but their chart is currently not looking so well. My watching $TTWO is based on holiday sales being the catalyst for a possible VS pop setup. That said, looks like a bottom my be in for them.
shayne: $EA - gaming sector was up today. $TTWO is not up as much, but traded similarly. This seems to be a stronger than normal holiday season for video games and consoles. So, I'm keeping my eye on $AMD. This stock has been a place where long term money ...
shayne: $TTWO -Designated down day, ripped down this morning to the 200SMA on the 15min, should be stabilized now. uptrend intact on the daily.
rj7150: $TTWO This just keeps moving along. I sold it the day it popped on earnings. I bought it back after it traded sideways for a week. This also has fabulous fundamentals.
shayne: @rj7150 $TTWO I'm in, big sales occurring right now for $60 software. I really like what the daily chart has printed and ,hopefully, what it's about to print in the next month.
rj7150: $TTWO Take-Two Interactive Software I just added to my position. ROE and Revenue Growth both over 50% Low PE and PEG - I think this is a sleeper. IMO
gtrguy: @rj7150 $TTWO Glad you like the fundamentals, but man, that is one UGLY chart. Long upper wick on a red candle today, and falling below the 200dma to boot.
gtrguy: @rj7150 $TTWO Right, nothing wrong w/ the weekly chart. But just saying this is not a "right here, right now" moment given the daily chart, which is your action chart.
rj7150: @gtrguy $TTWO I had set $20.80 as an add point. I am not looking at this as a day trade, more of a swing over a month or so. I can go down 5% before I bail out.
Gochakal: $TTWO good morning, is it halted? I am not receiving quotes on my TradeMonster Platform
joeduke430: @Gochakal $TTWO I'm geting quotes on Schwab last $23.67
olveoyl: $TTWO $EA Both stocks having a nice day. A couple to put on watch?
:
DAN: Hey @barbjim12. I typically don't publish my long term holdings because I want to avoid the "Are you still in it?" and "Why did you buy this one?" questions. I've done it before and it's a nightmare -- very difficult for me to manage because each member is different. With that said, here are some of my long term holdings: $AFL, $ANSS, $APA, $CPB, $CBL CELG, $CIEN, $COV, $CVS, $ELNK, $EMC, $EPD, $FDX, $FLS, $ICLR, $JCI, $KELYA, $MTW, $PRXL, $QCOM, $SUNE, $TTWO, $TXT, $TRN, $URI and XLNX. Most of these were bought many, many moons ago. They aren't trades. Hope that helps. (Glad to have you as a member, @barbjim12. Welcome!!). :-) @Dan
Tim S: Notable earnings after Tuesday's close ACMP, $AFG, $AFL, $AJG, $AMP, $AUY, $BGFV, $BIDU, $BWLD, $BXP, $CACI, $CALX, $CAP, $CBG, $CBI, $CBT, $CEMP, $CLD, $CRL, $CRUS, $CVD, $CZR, $DLB, $DLR, $DWA, $EA, $EIX, $ENTR, $FEIC, $FISV, $FLEX, $GILD, $GNW, $GPRE, $HTS, $IACI, $INVN, $KIM, $LNKD, $LOCK, $LOPE, $MOVE, $MWA, $MX, $NANO, $NBIX, $NUVA, $PRXL, $QCOR, $QGEN, $RBCN, $RPXC, $RRC, $RYL, $SFLY, $SIMG, $SKT, $SM, $SONS, $SWI, $TGI, $TRLA, $TTWO, $UHS, $ULTI, $VPRT, $VRTX, $WBMD, $WNC, $WSH, $WU, $XCO, $XXIA, YELP
career2: $TTWO Earnings after hours, anyone with an opinion?
Tim S: $TTWO halted, news pending
Eptake5: $TTWO Achieved the "Golden Cross" with my peepers it looks like yesterday if anyone wants to follow this like I do.
gmb109: $TTWO - Hey $RH what do you have in mind?? I am lit up and ready for somthing !!
Eptake5: $TTWO I am just going to watch for a while, there is a lot of red out there. I am tired of this #Greece BS since last summer~
Poppy: Earnings - the season continues to trickle along. Here are some names I see in the forum: Notable earnings after Tuesday's close: $ATVI, $DOX, $IGT, $MDR, $MRX, $PAAS, PANL, $ROVI, $SINA, $SVM, $TTWO, $WTW @poppy
laker99: $ATVI, $TTWO, SNDA, Retail games looking strong....releases in time for holidays
gold2stocks: ...
$TTWO estimates raised through 2013 on increased GTA unit sales assumptions, Sterne Agee said. Maintain Buy rating and $21 price target.

Vera Bradley estimates raised at KeyBanc
$VRA estimates increased through 2012, KeyBanc said. Well positione ...
bullmoose: Puts - Earlier I mentioned getting out of many of my shorts this week. However, there are a few I'm also thinking about getting into, especially in the oil patch. $CRR looks like a good short candidate as it has fallen below the 50 and continues to struggle with that as resistance. I also like $DVR as a put, which is falling out of a #squeeze to the downside. I'm still holding my $BWLD puts as it struggles at the 50, but it does make me nervous. I got out of my $TTWO and APKT puts. And I'll sell some of my $UUP calls if it drops below Friday's low.
bullmoose: APKT, $TTWO - I trimmed a couple of my puts here. I still think they have a little lower to go, but I have to leave in a half hour for an out-of-town baseball tournament and won't be around the market tomorrow. I kept some of the #options going. I also still have my $BWLD and $MSI puts going. Both of them put a scare into me today, but both are also still struggling at the 50. Today's high for $BWLD has to be my line in the sand. $LULU bear call spread is working today, but I'm leery of the low volume decline. $UUP calls continue to work as I see the $ETF on its way to 21.8-22. Have a great rest of the day everyone and a good trading day tomorrow.
bullmoose: ...
Today a few of my short positions are getting hammered, but the only one that really worries me is MSI. It has moved back above the 50-day. I'm expecting $BWLD to encounter resistance at the 50-day, where I'll add to my puts. I'm expecting APKT to p ...
bullmoose: ...
Other than that, I'm nervously holding onto a few of my puts. $BWLD I should have exited Friday, but as I said Friday, I didn't make it back from picking my daughter up from college in time. APKT and $MSI still look good (as puts). $TTWO still has t ...
Visit the Trading Forum to join in the discussion.
| | |
| --- | --- |
| Stock Price | $USD 116.09 |
| Change | 1.87% |
| Volume | 1,595,890 |
Take-Two Interactive Software, Inc. is a developer, marketer and publisher of interactive entertainment for consumers around the globe. The Company develops and publishes products through its two wholly-owned labels Rockstar Games and 2K.
Request Video of TTWO
Already a member?
Sign in here.
Earnings
February 7th, 2018 - 2018 Q3 Earnings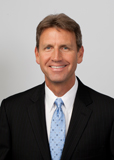 Dan Fitzpatrick
Stock Market Mentor gives you EVERYTHING you need to succeed in the market; all in one place. How easy is that? Dan Fitzpatrick and his elite community of traders share trading ideas, strategies and much more. Dan Fitzpatrick--a world class Technical Analyst, trading coach and regular CNBC contributor--gives you access to all of this with a 14 day FREE membership. Get started TODAY and start trading better TOMORROW with the following premium content:
Nightly video Strategy Sessions with a game plan for tomorrow
Got a stock you want Dan to look at? Just ask.
Patent pending video alerts instantly delivered to you when one of Dan's trading signals is triggered. This is not your typical price alert. This is a short video explaining the action you need to take to make money. No more "Woulda, coulda, shoulda"
Access to over 53,000 stock analysis videos
Access an ever expanding library (53,000) of educational videos that will save you time and make you money
Join a team of friends and traders that have one thing in common; a burning desire to succeed.

Become a Member Today!
Gain immediate access to all our exclusive articles, features, how-to's, discussion group and much more...
Satisfaction Guaranteed!
Your Stock Market Mentor membership comes with a 14 day, no questions asked, 100% money back guarantee!