VelocityShares 3X Long Natural Gas ETN linked to the S&P GSCI Natural Gas Index Excess Return (:UGAZ)
Bands Volume 200 SMA 50 SMA 20 SMA Videos Alerts Articles Events

Robert1965: $UGAZ, Up in premarket $2.75+, any news on gas supplies
Henry: @Robert1965 $UGAZ Inventory report is tomorrow but it was 23 F in the land of O'Malley this morning
phgruver: @Robert1965 $UGAZ ...aren't you glad that nat. gas is cheap this year ...? :)
Robert1965: @phgruver $UGAZ , Yes it seems in my old age, can't get warm, turned thermostat up to 73
Robert1965: @Henry $UGAZ, IT been cold across the country, yet it dropped from 42, to 33, in IL coldest it been in years, went down to -7 last week, now the price is moving up
champ: @Robert1965 $UGAZ - No News ...I have been watching it climb all morning in the PM...
Henry: @Robert1965 $UGAZ Cramer relates it to Obamas new oil drilling ban
Robert1965: @champ $UGAZ, in PM was looking at an entry, 36.60. no fill, in market had 37.17, no fill, are you looking at any entry point
champ: @Robert1965 $UGAZ - Just watching at this point....could be a false move up to this point @ $37.80 ...EIA oil #'s will move N-Gas also this morning at 10:30 ET and N-Gas #'s will be in the morning....just Spec traders....this ETF is only a day trade and could be a very short day trade... if I get in.
Henry: @elgie $UGAZ The mid Atlantic and I assume points north are getting a blast of cold air tonight and tomorrow.
maratom71: @elgie $UGAZ Large part of the Country, is in a Deep Freeze, yet, most have not paid attention to it, that is My guess.
bigbartabs: @elgie ... $UGAZ $UNG ... yes, I noticed that as well. I watch a hundred plus ETFs, and nat gas is the only one that is up.
champ: @maratom71 $UGAZ - Trust me when I say...we are paying attention.
DrScience: @maratom71 $UGAZ The weatherman many be right only 50% of the time, but "cold" is still "cold." Turn up the heat!
stevef214: @Henry $UGAZ I have had a bid in to add to my UNG position all day because of the weather. Take a look at a weather map of the US. Upper 2/3 is pretty cooooold. Although here on long Island, New York we will have a couple of cold days and then back to around 45 until after Christmas.
bigbartabs: @champ $UGAZ ... isn't this likely to be just a knee jerk since our nat gas reserves are high like oil? I would think prices are not likely to change.
champ: @bigbartabs $UGAZ -- If you are not in on the open ...you are too late...talk about paying attention....this is not an ETF that you want to swing
maratom71: @bigbartabs@Henry @champ@elgie @SMM $UGAZ Look at this Map. https://www.wunderground.com/ndfdimage/viewimage?type=mint&region=us
bigbartabs: @champ $UGAZ ... don't fret brutha. I don't trade this... I just commented that it was the only ETF out of over a hundred that I follow that was up.
maratom71: @champ $UGAZ You reminded Me, that if traders are not thinking COLD, then the stock will not move. Thank You for giving Me PEARLS!
champ: @bigbartabs $UGAZ - No problem....I'm not one to fret about anything...brutha ....I was just pointing out entry.
champ: @maratom71 $UGAZ ---- They are but the main thing...we are watching... is the price of N-Gas
champ: @champ @maratom71 - $UGAZ -- I know that you are on top of this....but remember that they report N-Gas Inventories in the morning at 10:30 ET.
maratom71: @champ $UGAZ Is the N-Gas report weekly? Again, ThankYou, for your patience, and help.
champ: @maratom71 $UGAZ - It's weekly... every Thursday morning at 10:30 ET. Remember you can trade this in the AH's but volume is always thin...it's up $0.22 ...but only on 18,820 shares....I'm out now.. going into the close. LOL
maratom71: @champ $UGAZ Am watching it now, Thanks.
champ: @maratom71 $UGAZ @ $42.49 HOD in the AH's now up over 11% ...Like I said... I'm out...not going to swing.
maratom71: @champ $UGAZ Why is NG down? TYIA!
rck89: @maratom71 $UGAZ So what is TYIA?
maratom71: @rck89 $UGAZ Thank You In Advance!
rck89: @maratom71 $UGAZ TY!
grcjr: @maratom71 $UGAZ Trump tweet hitting Lockheed re cost overrun on F-35 fighter jet potentially affecting many defense contractors. Like recent Boeing tweet.
champ: @maratom71 $UGAZ - Rotating out of N-Gas....is my guess...I know I did on Thursday.
Henry: @grcjr $UGAZ $NOC is Northrop Grumman, NG and $UGAZ are natty gas.
maratom71: @champ $UGAZ At what point are You going to re-enter $UGAZ? TYIA!
champ: @maratom71 $UGAZ - I'm just watching N-Gas and $CHK and $DVN for direction....but the short answer is when I get a handle on direction but for now it doesn't looks good....I never swing these type of 3x times.....never.....NP.
Tony220397: $UNG,$UGAZ, anybody know the industrial 's natural gas weekly inventory number last night before EIA number out 10:30ET?
Robert1965: $UGAZ, looking for the report, at 10:30 today, the government site I am using isn't updating, since the report dropped to $42.25, now 45.26
stevef214: @Robert1965 $UGAZ Working gas in storage was 3,953 Bcf as of Friday, December 2, 2016, according to EIA estimates. This represents a net decline of 42 Bcf from the previous week. Stocks were 51 Bcf higher than last year at this time and 254 Bcf above the five-year average of 3,699 Bcf. At 3,953 Bcf, total working gas is above the five-year historical range. Pretty sure I read that NG Exports to Mexico to go on line soon now that a pipeline is complete and they should be significant. Google EIA weekly natural gas for the link
Robert1965: @stevef214 $UGAZ Thanks
champ: @Robert1965 $UGAZ --- The news was that N-Gas had a draw...-42 bcf....but I don't know what the hell happen or why the drop...but it's back working...I'm long.
bnnybklyn: Am I too late to get in on $UGAZ ? any laggers in the space ?
TunaHelper: @champ - What are your thoughts on $UGAZ? Do you see this as a normal zag in the zig-zag?
champ: @TunaHelper $UGAZ- Took profits yesterday....hard to tell .....weather is going to get even cooler in the coming days...but I have to wait until after the N-Gas #'s in the morning ...will take a fresh look at that time...after the release.
champ: $UGAZ @ $44.75 up now around $20 from my post on 11/18. Just keeps climbing but I'm expecting more zig-zags... like the stock had on Friday...as winter moves in...traders taking some profits and on days where the weather warms up a little....will move the stock around also. Still holding...and just watching N-Gas and the weather.
champ: $UGAZ @ $38 up $2.75 now and I'm way up ...added yesterday and their is a major cold front moving in next week ....all across most of the US....per the weather channel.
Alexandra: @champ $UGAZ you don't miss a thing Champ 🤗
champ: $UGAZ @ 38.75....EIA N-Gas data.... had a Draw of - 50 Bcf........go baby
Kid2old: $UGAZ Added to $UGAZ position, now at 80% of total planned position. No stop placed yet, but looking at 34 to 35.
champ: $UGAZ @ $40.35 up $5.26 ...up over 14% ---- N-Gas HOD @$3.508....still holding full position
maratom71: @champ $UGAZ What is Your Target price for this? TYIA!
Kid2old: $UGAZ 10 percent trailing stop in at 36.
champ: @maratom71 $UGAZ - This is a weather related stock....cold front moving in ...even in California....I posted...that they are saying this on the weather channel....can't really have a target ...it's all about the price on N-Gas and what traders are thinking about the weather but no-one really knowns....it's only an educated guess....but in July the hi was $49 and last Dec-Jan the hi was around $70...but that doesn't mean anything at all....zero O. I'm expecting zig-zags as nervous trades take partial profits as they trade the zig-zags and move-in and out ...over and over.....as it does the zig-zag dance as it moves higher and I'm taking about the price of N-Gas...the ETF only follows. .... LOL
stevef214: @champ $UGAZ Yep, I'm there with you only with $UNG calls. I posted I was hoping for a freeze here in the northeast even though I hate shoveling snow :)
champ: @stevef214 $UGAZ $UNG - What are they saying about the weather next week ...where your at..?
champ: $UGAZ @ $41.68 in the AH's up another $1.00..and now up 18.44% $6.49 for the day...risk management is forcing me out of 1/2 now....will take another look at it again in the morning.....would like to add back.
champ: $UGAZ @ $35 up another $4.00 this morning....working and I have been posting on this weather related stock N-Gas ETF....up $10 now from entry on 11/18.
champ: $UGAZ @ $29.51 -- Really nice bounce today up $2.26 again....the EIA N-Gas #'s were just released and it showed a Draw of - 2 Bcf and that was a good # (good news) because exceptions were for a Build of + 3 Bcf ....so this is bouncing this ETF....I'm still holding this swing.... that I posted about Last week....it's now up about $5.
champ: @Alexandra $XLE - Not right now...the only ETF I'm holding in this sector is my swing with $UGAZ N-Gas....and I did take profits on 1/2. I would not buy anything in this sector at this time until after the API and the EIA #'s are released ...AH's tod ...
champ: $UGAZ @ $27 - This weather stock that I posted about on Friday is still working and I posted near the close that I was swinging my full positions in all my energy names and I'm hold ing 14 position now but will be taking a little off..././at some point on any turn....news is good about Russia and OPEC but I don't really expect them to report anything negative until after Oil drops.
champ: $UGAZ @ $27.90 HOD up 10.6%.....nice move today.....might swing full position again..?
champ: $UGAZ @$28.29 in the AH's up another 2% ....so I'm taking profits on 1/2 for about $4 and will swing the other 1/2.
champ: $UNG $UGAZ - Watching N-Gas now because of the weather but NP at this time....but watching closely.
DrScience: @champ $UNG $UGAZ #JICYMI Some perspective: https://madmimi.com/s/a04b09
champ: $UGAZ - New position....new Spec long Day trade but stop @ $24.80 right below entry and I would like to swing 1/2 ....if I get that far...? but that might not happen....this is a trade on the weather.
tombot: @champ $UGAZ Well, it's tested historical support over the last 2 days and hit resistance at the upward channel.
champ: @tombot $UGAZ - The October high was $55 but if the weather moves in like it did last Dec this ETF could get a nice bounce...last year some of us in the forum caught a nice move... it bounced $40 at the end of last year but it might not happen this y ...
stevef214: @champ $UNG $UGAZ I am also hoping for a cold snap so NG will go up but as of now here on Long Island outside NYC the temp is close to 60 and the weekend forecast for upper 50's. This is also true for Boston and both area's Nov average temp is 45. Forecast for early next week is back to average of about 45. We may also need a cold snap in the NE where it is heavily populated to help with a significant draw down. Let's hope even though I hat shoveling snow :)
champ: $UGAZ @ $25 - This ETF is just holding around this level for now but it has now bounced around $3 from yesterdays low. N-Gas is up about 03.6% at $2.98 and is having a good day and WTI-Oil is kinda flat today but is up 0.77% @ $46.32...all is good going into Mondays open....RHRN....I'm going to swing all my energy positions. However, I expect zig-zags as we move closer to the OPEC meeting on 11/30.
tradeforfamily: @stevef214 $UNG Did a quick bounce trade on $UGAZ and made a little $.
tradeforfamily: $UGAZ I have been doing some research and today's Nat. Gas confirms that the gluts of natural gas is starting to come down. The expectation is that nat. gas prices will continue to go up.
stevef214: $WFT sold by trailing stop. Oil going down but NG going up. $UNG, $UGAZ, $USO, $UWTI
rck89: $UGAZ - Does anyone have a "system" or regime for trading this ETF? I've traded it on longer term weather patterns with marginal success. Any thoughts?
champ: $CHK - The only resistance on this energy stock is...N-Gas...just like all the others. As long as N-Gas $UGAZ keeps climbing so will this stock....it's really petty simple....it's all about N-Gas. I have a large position because this stock is some what of a lagger at this point IMO.
stevef214: $UGAZ In at $39.80 for day trade possible swing Stopped out for small gain
champ: @Bridget $WNR - Yes, it is and I'm Spec long on the crude #'s because Gasoline Inventories had a Draw of 3.262 min ...this sector is moving up. I'm also Spec long this morning $UWTI $UGAZ $CHK $WLL and this ETF $ERX. WTI -Oil could be on the move up now for a few days...this drop in Oil is now over...is my guess.
Bridget: @champ $WNR $UWTI $UGAZ $CHK $WLL $ERX I like the look of $PSX. At the bottom of the range and moving up strong after earnings. Weekly macd is turning up.
champ: @Bridget $WNR $UWTI $UGAZ $CHK $WLL $ERX $PSX - Your right again, I like it. All of the refiners are now working...I went with $WNR for know real reason. $ALJ is the % leader on my Watch-List today but I don't have them all on my list.
champ: $UGAZ - N-Gas had a very large bounce this morning ..this ETF is up 18%....watching closely now.
shoredriver: @champ $UGAZ Inventory of nattie is way above 5 year averages and this goes up....thing always has me confused....
champ: @shoredriver $UGAZ - But they have been dropping...so the price bounced....however, the N-Gas stocks are flat....not only you...everyone is confused.
Dan1946: $UGAZ - I read about a 75% shortage of natural gas going into storage. Purchased $UGAZ and it popped 25% today > Oh Baby!
shoredriver: @Dan1946 $UGAZ Funny I read where we are at like 20% above 5yr averages anyway nice trade
shoredriver: @DAN $NUGT thats what I was thinking...but maybe since the share price is cheaper more gamblers and %swings stay the same...who knows... look at $UGAZ....
rck89: $UGAZ $ETE $NUGT $AAPL $AMZN $FB

B $UGAZ @36.93 adding to positions. I'm finally getting the "hang" of trading this ETF.

Roll'd ETE July 29 17 calls to Aug w/ .35 cr....this is my second roll of these calls on my covered call position. ...
stevef214: @champ $WLL $BHI $XEC $CHK $PXD $MMP $CLR $SLB $FMAS $CRR $KMI $CRZO $CIE $UGAZ Hi just getting back that I have not yet found $XEC exact cost yet but I have had a busy weekend. Had to travel from NY to NC for my mother-in-laws funeral. Won't be back ...
champ: @stevef214 $WLL $BHI $XEC $CHK ---------- $PXD $MMP $CLR -Thanks, for the heads up on $XEC...I haven't done any research on it yet but I will today. I have it on my watch list but never follow-up and checked it out. Do you know what their breakeven p ...
champ: $UGAZ At $$38.10 up 9.5% ...posted yesterday ...still holding position and it appears to be still climbing for now.
rck89: @champ $UGAZ Most probably, the stock is up because of the "heat dome" that is plaguing the Midwest for the next several days. IMHO, this stock trades with nat gas prices which really trade with the weather! This is a true day trading stock! I own it, but with a "hair trigger"!
champ: $SGY my trailing stop took me OUT of this day trade near the high...for about + $1......Also OUT 80% of this swing $UGAZ.
champ: $UGAZ $CRZO $DVN $$CHK - N-Gas stocks are climbing ahead of the EIA Storage data in a few minutes at 10:30 ET.
Aragorn: @champ $UGAZ $CRZO $DVN $CHK I missed this post. thanks
champ: @stevef214 @agent99 - $CHK - $USO $UGAZ $SPX - I just want to point out that...I'm watching closely now and I did take profits on 1/2 of $CHK. I'm just having a hard time trusting the markets at this point but I do like N-Gas here for many reasons...heat wave and demand has been slowly climbing. June was a good month for this 3 X N-Gas ETF $UGAZ but as you can see it started dropping sharply at the beginning of July. All the markets could drop at this point but I don't really have a clue on market direction...I'm just guessing. I have Full risk management in place on all stocks with trailing stops and I will take more profits if the markets keep moving down....I will not hesitate.
champ: @Alexandra $KMI - I was thinking about it but I added yesterday. I'm at 1 full position but I'm going to take my position size up to 2 full positions or higher. This could be a great entry RHRN with $WTI-Oil sitting on $45 but the price of oil really ...
rck89: $UGAZ Has anyone (in the world!) had any success in trading $UGAZ! If so, please share your techniques! The stock really doesn't trade - at least in the short term - on nat gas fundamentals, as best I can determine. Thoughts, please!!!
champ: $UGAZ big move up today 13.4%...I have been posting on this N-Gas ETF....leading the energy sector higher today. $MRO @ $14.50 up 6.7% ...$DVN is right behind it @ $35.55... up 5.3%...going into the 4th of July weekend. I'm still holding and going to swing all or part. WTI-Oil is also holding up well today up $1.55 at $47.85 HOD... the Aug futures.......the news is that they are expecting one of the all time busiest driving weekends ever...for the 4th of July holiday weekend ...some are saying. However, API Oil Storage data will be released today at 4:30 ET AH. In the morning Crude Inventories ....oil had a drop last week....summer driving.
Aragorn: @champ $UGAZ $MRO $DVN $SWN been my vehicle Champ
champ: @Aragorn $UGAZ $MRO $DVN $SWN - Great ...all is good but with trailing stops. Keep your eye on $ERX and $SVXY.... long both.
champ: @Alexandra $PXD $GDX $T - On $PXD yes.. entry should be small on a starter position and I could get stop out at anytime. On $GDX....I got stop out at entry on 6/16 and posted.....but I'm watching it and the dollar $DXY...for entry....maybe After @Brexit. On oil...I like oil and I think its going higher but I'm being very carful at this point. I do like n-gas because of this heat-wave thats going on now and I'm holding $UGAZ $DVN and $CRZO but sold 1/2 in $UGAZ and $DVN....took profit and I will let the other 1/2 work or on a turn my trailing stops will take me out.....at higher prices... would be nice. Need to be Patience with $T and I wish I had more Patiences. Patiences = Timing = Entry = $$$$. LOL
champ: $UGAZ $DGAZ - N-Gas Inventories #'s will be out in a few minutes 10:30 ET....$DVN.
Visit the Trading Forum to join in the discussion.
| | |
| --- | --- |
| Stock Price | $USD 18.70 |
| Change | -6.31% |
| Volume | 4,408,500 |
The investment seeks to replicate, net of expenses, three times the performance of the S&P GSCI Natural Gas Index ER. The index comprises futures contracts on a single commodity and is calculated according to the methodology of the S&P GSCI Index.
Request Video of UGAZ
Already a member?
Sign in here.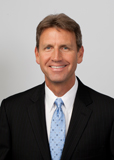 Dan Fitzpatrick
Stock Market Mentor gives you EVERYTHING you need to succeed in the market; all in one place. How easy is that? Dan Fitzpatrick and his elite community of traders share trading ideas, strategies and much more. Dan Fitzpatrick--a world class Technical Analyst, trading coach and regular CNBC contributor--gives you access to all of this with a 14 day FREE membership. Get started TODAY and start trading better TOMORROW with the following premium content:
Nightly video Strategy Sessions with a game plan for tomorrow
Got a stock you want Dan to look at? Just ask.
Patent pending video alerts instantly delivered to you when one of Dan's trading signals is triggered. This is not your typical price alert. This is a short video explaining the action you need to take to make money. No more "Woulda, coulda, shoulda"
Access to over 45,800 stock analysis videos
Access an ever expanding library (45,800) of educational videos that will save you time and make you money
Join a team of friends and traders that have one thing in common; a burning desire to succeed.

Become a Member Today!
Gain immediate access to all our exclusive articles, features, how-to's, discussion group and much more...
Satisfaction Guaranteed!
Your Stock Market Mentor membership comes with a 14 day, no questions asked, 100% money back guarantee!