VelocityShares 3X Long Natural Gas ETN linked to the S&P GSCI Natural Gas Index Excess Return (:UGAZ)
Bands Volume 200 SMA 50 SMA 20 SMA Videos Alerts Articles Events

Robert1965: $UGAZ What happened at 12:18 it jumped 29.09 to 29.40, at 12:30 $30.29, ?
maratom71: @stevef214 $UGAZ Thanks, Just realized that reports are a week behind, and sold my $UGAZ, before it jumped $2.
maratom71: @SMM $UGAZ Is anyone on this?
Kid2old: @maratom71 $UGAZ Yes , small position yesterday, watching now, stop around 29.20.
cmac: @maratom71 $UGAZ I've been building small position since the new year drop....still underwater on it, but am following Dan Dicker's lead and will stick with it
maratom71: @Kid2old@cmac $UGAZ Thanks for your input. Small position.
Kid2old: @maratom71 $UGAZ I am out at 29.20. I will look for re-entry on a green bar on 15 min chart.
rck89: @maratom71 $UGAZ Yes I am this ETF, but I've had only a "spotty" success trading it over the past several years. $UGAZ trades on actual and expected nat gas pricing. As best I can determine, weather - really hot or really cold - is the other determinate of nat gas pricing. I can't tell you how far in advance that this ETF discounts these pricing expectations. Usually, by the time I see bad weather here in Chicago, the stock has already moved. So if you have any penchant for longer term weather predictions, you can probably make money in this stock. I've only made money in this puppy on a day trading basis. But I keep trying but with very small positions.
maratom71: @rck89 $UGAZ Thanks @rck89, for you dealings with this. The only way, this has worked for me, is to monitor the previous low, and take it from there. Am not in a big position, but still profitable. On this episode, bought @27.30, and it still went to $24.86, before turning up. Have page with Weather underground.com that shows National weather conditions, as a guide, and a 6 day forecast. Hope this helps.
maratom71: @rck89 @Kid2old @cmac $UGAZ Check out after market pricing. This may cure some pain!
bigbartabs: $UNG $UGAZ ... Every time I see ticker UNG, I think of a good friend of mine (that used to fly F4s in the Air Force)... who once told me... "if you are ever about to get a divorce, and need to lose money fast... trade natural gas."
indigo1948: @bigbartabs $UNG $UGAZ - great comment - have done that and been there when I regularly traded futures - there is a certain allure to Nat Gas for futures traders- unfortunately that allure does not always translate into profits - the movements are wicked.
stevef214: @bigbartabs $UNG $UGAZ Yep, I am learning that. These ETF's are inefficient because they need to roll out their futures contracts each month. I think Dan Dicker has it right. Play NG with $LNG. Its going up while $UNG is going down and should make money as long as US NG is priced lower than rest of world which is a good bet.
bigbartabs: @stevef214 $UNG $UGAZ $LNG ... yes, caution for sure. When we get big spikes up and down, and it settles with a green candle... I will sometimes take a little for a trade. But more times than not... even with a small position... its like riding the electric bull at the fair.
maratom71: @champ $UGAZ Do You know the N-Gas numbers?
maratom71: $UGAZ low of $26.79
cmac: @stevef214 $UNG Thanks for the update. Nice volume building in $UNG. Bounce right at the 200sma. I may add to $UGAZ, but seeing how it closes. Going to get cold in new england over the weekend, so I'm short term bullish.
shoredriver: $UGAZ....ouch.....np
Henry: @shoredriver $UGAZ When did summer get here?
shoredriver: @Henry $UGAZ there is still plenty of snow on my beach....
Tony220397: @shoredriver $UGAZ this week's storage prediction is bearish -68Bcf for last week, plus persisting warmer forecasting for wks after1/14 before polar vortex hit us on Wed or Thur. So , everyone included the pros and computer model are guessing!
champ: $UGAZ --- Back in on the News of one of the largest draws in a long time....and inventory stocks are now lower than they were last yea.....but no real clue on where this stock is going....you just never know with this ETF....this news was expected and this ETF started climbing on 12/23.
champ: @champ $UGAZ ----Stop OUT right below entry ....for a small....only watching now.
champ: $USO $UGAZ ---- WTI Oil is still sitting on this 17 month hi and is up $0.39 RHRN...and N-Gas is at a new 52 week hi also @ $3.848 RHRN ....everything is just find in the energy sector but traders are very nervous....in ALL the markets today...and it's really for know real reason.....other than the #Unknown in stock prices....they just don't know what to do... on this low volume day...the Sky is falling....so... I must sell.....but the News Flow is still good at this point.....other than traders are taking some profits on this low volume day and their is really no buyer left at home right now.... they are in Cabo San Lucas where the hi will be 80 today..... or wherever. Thats what I did... for 10 days every year at this same time...for over 20 years...golfing and fishing.
Robert1965: $UGAZ Up 12%, steady climb from open 46.30, no gap in premarket, anyone trading this, in at 47.00 out at 49.57 now at 52.05
stevef214: @Robert1965 $UGAZ I am long March UNG call and plan on holding through the new year into mid/late winter. $UNG is now at a yearly high and both are completing inverse H&S patterns.
champ: @Robert1965 $UGAZ -- Yes, N-Gas is up another $0.05 since my last post 25 minutes ago...should top out but I have been thinking about that all day...and it keeps climbing ....but for the day... it should be just about over with.
stevef214: @champ $UGAZ $CHK I am really surprised with the move up of NG today that CHK fell so much, down 5% as of now.
Robert1965: @champ $UGAZ , Yes, watching it drop now your right on the button, was around 52.30 when you posted now 51.57
champ: @stevef214 $UGAZ $CHK --- I'm also surprised but all of the energy names are really holds.... unless you are a trader....then you would be selling also. This stock has a lot of shares out there. The surprising part is... that Oil and N-Gas is doing really well today but all the stocks in the sector are dropping....because Traders and Investors are taking profits.
Robert1965: @champ $LABU $IONS $CLVS $UGAZ $ETE $BAC, sorry High of the Year
champ: @Robert1965 $LABU $IONS $CLVS $UGAZ $ETE $BAC..... YTDH
rck89: $UGAZ - anyone know how to trade this natural gas ETF which tracks natural gas prices? Weather is one of the biggest determinants of nat gas prices. And the stock seems to move with advanced weather forecasts. But I still always seem to be on the wrong side of this one! Any thoughts?
maratom71: @rck89 $UGAZ This is tricky! Although colder weather has been predicted, is reached $42.88 on Thursday, then fell back to $38.78 at the end of the day. Go FIGURE. NP, but watching. Just when You think You've got a winner, the bottom falls out. LOL hope this helps.
maratom71: @rck89 $UGAZ Look at Tues @ 10:05, $3256, that's the kind of pullback that needs to be bought, to make the $$$$.
rck89: @maratom71 $UGAZ This is certainly a short trading vehicle that I had some modest success with in the past. As I remember, I'd buy it based on weather predictions looking out a couple of days (or weeks). Not very scientific. But alas, I I've lost my touch with this one, so I'm looking for new trading strategies for $UGAZ. Thanks for your thoughts!
Robert1965: $UGAZ, in today at 42.87, out just now 44.90
champ: @Robert1965 $UGAZ --- Still holding...1/2 but I could be out at anytime.
rck89: @Robert1965 @champ $UGAZ - So is just a day trading stock, or do you plan your trades based on???
champ: @rck89 $UGAZ ---For me this is just a Day Trading ETF at this level ....when it was in the $20's I would swing maybe 10-15% of my position....but not at this level...most all ETF's are Day Trades for me ...No real plan... I just watch N-Gas and Inventory levels.
rck89: @champ $UGAZ When are inventory level announce? I just catch them sporadically on CNBC.
champ: @rck89 $UGAZ --- Every Thursday morning at 10:30 ET.
Robert1965: @rck89 $UGAZ I was trying to buy it the other day the last attempt was 37.17, but didn't get filled, didn't want to chase it. I watched the premarket, failed to get a fill, then lucky to fill when it started up, just enter sell price of 44.90. The reason was the draw on Natural Gas the market didn't react, until a day after, 42.xx to 40.xx, the day of the announcement, prior days 32.xx to 37.xx, if it wasn't for the holiday week, I would have chased it the other day, bought more today, and took half off, like champ.
Tony220397: @champ $UGAZ Rig count come on 1pm ET, I bet it will be up!
champ: @Tony220397 $UGAZ ---- I was just posting on the rig count and my guess is we could be up another 10 rigs or so.
stevef214: $UNG $UGAZ #Rig count: NG draw down last week was a Dec record of over 200BCF/day. As I posted the weather will determine the draw down and the rig count the replenish rate to give the overall storage amounts. This past week's NG rig count was up three to 129 so it is still far below last years number of 168. The storage is now about to drop below the 5 year average and it already below lasts years. I am still long $UNG which had a good week but unfortunately the weather looks to be warmer next week so NG could have a pull back but then again its daily chart still looks to be forming an inverse head and shoulders.
stevef214: @maratom71 $UGAZ Yep, and click the metals tab for Gold, Silver and Copper
maratom71: RCK 89 $UGAZ https://www.bloomberg.com/energy for Oil and Nat Gas price, and Baltic Dry shipping rate..
Robert1965: @champ $UGAZ Did you sell the other 1/2 noted after your post it did climb to 45.88
Robert1965: @champ $LABU I don't know how I missed it was looking at $IONS, and $CLVS, checked it yesterday and missed the turn, today, got distracted with $UGAZ, and $ETE, did you get in today. Are you still holding $BAC that you that you bought before the HYR around 22.60,
champ: @Robert1965 $LABU $IONS $CLVS $UGAZ $ETE $BAC - Yes, I'm still holding $BAC...I sold 1/3 but I still have a good size position. Don't know what HYR means....?
Robert1965: $UGAZ, Up in premarket $2.75+, any news on gas supplies
Henry: @Robert1965 $UGAZ Inventory report is tomorrow but it was 23 F in the land of O'Malley this morning
phgruver: @Robert1965 $UGAZ ...aren't you glad that nat. gas is cheap this year ...? :)
Robert1965: @phgruver $UGAZ , Yes it seems in my old age, can't get warm, turned thermostat up to 73
Robert1965: @Henry $UGAZ, IT been cold across the country, yet it dropped from 42, to 33, in IL coldest it been in years, went down to -7 last week, now the price is moving up
champ: @Robert1965 $UGAZ - No News ...I have been watching it climb all morning in the PM...
Henry: @Robert1965 $UGAZ Cramer relates it to Obamas new oil drilling ban
Robert1965: @champ $UGAZ, in PM was looking at an entry, 36.60. no fill, in market had 37.17, no fill, are you looking at any entry point
champ: @Robert1965 $UGAZ - Just watching at this point....could be a false move up to this point @ $37.80 ...EIA oil #'s will move N-Gas also this morning at 10:30 ET and N-Gas #'s will be in the morning....just Spec traders....this ETF is only a day trade and could be a very short day trade... if I get in.
Henry: @elgie $UGAZ The mid Atlantic and I assume points north are getting a blast of cold air tonight and tomorrow.
maratom71: @elgie $UGAZ Large part of the Country, is in a Deep Freeze, yet, most have not paid attention to it, that is My guess.
bigbartabs: @elgie ... $UGAZ $UNG ... yes, I noticed that as well. I watch a hundred plus ETFs, and nat gas is the only one that is up.
champ: @maratom71 $UGAZ - Trust me when I say...we are paying attention.
DrScience: @maratom71 $UGAZ The weatherman many be right only 50% of the time, but "cold" is still "cold." Turn up the heat!
stevef214: @Henry $UGAZ I have had a bid in to add to my UNG position all day because of the weather. Take a look at a weather map of the US. Upper 2/3 is pretty cooooold. Although here on long Island, New York we will have a couple of cold days and then back to around 45 until after Christmas.
bigbartabs: @champ $UGAZ ... isn't this likely to be just a knee jerk since our nat gas reserves are high like oil? I would think prices are not likely to change.
champ: @bigbartabs $UGAZ -- If you are not in on the open ...you are too late...talk about paying attention....this is not an ETF that you want to swing
maratom71: @bigbartabs@Henry @champ@elgie @SMM $UGAZ Look at this Map. https://www.wunderground.com/ndfdimage/viewimage?type=mint&region=us
bigbartabs: @champ $UGAZ ... don't fret brutha. I don't trade this... I just commented that it was the only ETF out of over a hundred that I follow that was up.
maratom71: @champ $UGAZ You reminded Me, that if traders are not thinking COLD, then the stock will not move. Thank You for giving Me PEARLS!
champ: @bigbartabs $UGAZ - No problem....I'm not one to fret about anything...brutha ....I was just pointing out entry.
champ: @maratom71 $UGAZ ---- They are but the main thing...we are watching... is the price of N-Gas
champ: @champ @maratom71 - $UGAZ -- I know that you are on top of this....but remember that they report N-Gas Inventories in the morning at 10:30 ET.
maratom71: @champ $UGAZ Is the N-Gas report weekly? Again, ThankYou, for your patience, and help.
champ: @maratom71 $UGAZ - It's weekly... every Thursday morning at 10:30 ET. Remember you can trade this in the AH's but volume is always thin...it's up $0.22 ...but only on 18,820 shares....I'm out now.. going into the close. LOL
maratom71: @champ $UGAZ Am watching it now, Thanks.
champ: @maratom71 $UGAZ @ $42.49 HOD in the AH's now up over 11% ...Like I said... I'm out...not going to swing.
maratom71: @champ $UGAZ Why is NG down? TYIA!
rck89: @maratom71 $UGAZ So what is TYIA?
maratom71: @rck89 $UGAZ Thank You In Advance!
rck89: @maratom71 $UGAZ TY!
grcjr: @maratom71 $UGAZ Trump tweet hitting Lockheed re cost overrun on F-35 fighter jet potentially affecting many defense contractors. Like recent Boeing tweet.
champ: @maratom71 $UGAZ - Rotating out of N-Gas....is my guess...I know I did on Thursday.
Henry: @grcjr $UGAZ $NOC is Northrop Grumman, NG and $UGAZ are natty gas.
maratom71: @champ $UGAZ At what point are You going to re-enter $UGAZ? TYIA!
champ: @maratom71 $UGAZ - I'm just watching N-Gas and $CHK and $DVN for direction....but the short answer is when I get a handle on direction but for now it doesn't looks good....I never swing these type of 3x times.....never.....NP.
Tony220397: $UNG,$UGAZ, anybody know the industrial 's natural gas weekly inventory number last night before EIA number out 10:30ET?
Robert1965: $UGAZ, looking for the report, at 10:30 today, the government site I am using isn't updating, since the report dropped to $42.25, now 45.26
stevef214: @Robert1965 $UGAZ Working gas in storage was 3,953 Bcf as of Friday, December 2, 2016, according to EIA estimates. This represents a net decline of 42 Bcf from the previous week. Stocks were 51 Bcf higher than last year at this time and 254 Bcf above the five-year average of 3,699 Bcf. At 3,953 Bcf, total working gas is above the five-year historical range. Pretty sure I read that NG Exports to Mexico to go on line soon now that a pipeline is complete and they should be significant. Google EIA weekly natural gas for the link
Robert1965: @stevef214 $UGAZ Thanks
champ: @Robert1965 $UGAZ --- The news was that N-Gas had a draw...-42 bcf....but I don't know what the hell happen or why the drop...but it's back working...I'm long.
bnnybklyn: Am I too late to get in on $UGAZ ? any laggers in the space ?
TunaHelper: @champ - What are your thoughts on $UGAZ? Do you see this as a normal zag in the zig-zag?
champ: @TunaHelper $UGAZ- Took profits yesterday....hard to tell .....weather is going to get even cooler in the coming days...but I have to wait until after the N-Gas #'s in the morning ...will take a fresh look at that time...after the release.
champ: $UGAZ @ $44.75 up now around $20 from my post on 11/18. Just keeps climbing but I'm expecting more zig-zags... like the stock had on Friday...as winter moves in...traders taking some profits and on days where the weather warms up a little....will move the stock around also. Still holding...and just watching N-Gas and the weather.
champ: $UGAZ @ $38 up $2.75 now and I'm way up ...added yesterday and their is a major cold front moving in next week ....all across most of the US....per the weather channel.
Alexandra: @champ $UGAZ you don't miss a thing Champ 🤗
champ: $UGAZ @ 38.75....EIA N-Gas data.... had a Draw of - 50 Bcf........go baby
Kid2old: $UGAZ Added to $UGAZ position, now at 80% of total planned position. No stop placed yet, but looking at 34 to 35.
Visit the Trading Forum to join in the discussion.
| | |
| --- | --- |
| Stock Price | $USD 20.52 |
| Change | 3.12% |
| Volume | 4,483,930 |
The investment seeks to replicate, net of expenses, three times the performance of the S&P GSCI Natural Gas Index ER. The index comprises futures contracts on a single commodity and is calculated according to the methodology of the S&P GSCI Index.
Request Video of UGAZ
Already a member?
Sign in here.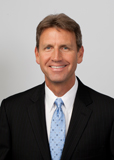 Dan Fitzpatrick
Stock Market Mentor gives you EVERYTHING you need to succeed in the market; all in one place. How easy is that? Dan Fitzpatrick and his elite community of traders share trading ideas, strategies and much more. Dan Fitzpatrick--a world class Technical Analyst, trading coach and regular CNBC contributor--gives you access to all of this with a 14 day FREE membership. Get started TODAY and start trading better TOMORROW with the following premium content:
Nightly video Strategy Sessions with a game plan for tomorrow
Got a stock you want Dan to look at? Just ask.
Patent pending video alerts instantly delivered to you when one of Dan's trading signals is triggered. This is not your typical price alert. This is a short video explaining the action you need to take to make money. No more "Woulda, coulda, shoulda"
Access to over 46,900 stock analysis videos
Access an ever expanding library (46,900) of educational videos that will save you time and make you money
Join a team of friends and traders that have one thing in common; a burning desire to succeed.

Become a Member Today!
Gain immediate access to all our exclusive articles, features, how-to's, discussion group and much more...
Satisfaction Guaranteed!
Your Stock Market Mentor membership comes with a 14 day, no questions asked, 100% money back guarantee!