Unilever NV (NYSE:UN)
Bands Volume 200 SMA 50 SMA 20 SMA Videos Alerts Articles Events

mharps: $UN looking good
dcphinney: Shoot me, I'm always looking for bottoms rather than tops... Unilever $UN and $UL
janner0814: Thanks ginny for your report. Fortunately, I have just one instrument in your list, and fortunate in that it's in the "Early premarket gappers..

Caveat/Full Disclosure: $GDX (which would fall into the metals) is only at a "reconnaissance l ...
janner0814: From @ginny: Early premarket gappers: Gapping up: $CALI 38.8%, $WIN 12%, $SSRI 11.1%, $VALE 3.5%, $GRPN 3.2%, $SDRL 2.6%, $RIO 2.4%, $CBK 2.4%, $SFUN 2%, $MNST 1.7%, $VOD 1.3%, $GSK 1.1%, $NGG 1%, $BP 0.9%, $CSCO 0.9%, $SYT 0.8% Gapping down: $LACO -49.5%, $FXCM -12.6%, $NBG -9.5%, $FTR -7.7%, $GFI -4.9%, $CHK -4.6%, $TNK -4.3%, $CRM -3%, $MGIC -1.9%, $STO -1.8%, $UN -1.6%, $SAN -1.4%, $QGEN -1.4%, $ERIC -1.1%, $TOT -1.1%, $BBRY -1.1% Notable earnings after Monday's close $AMBC, $APEI, $ARCW, $ARNA, $ASEI, $ATHX, $BDE, $CALL, $CHMI, $CLNE, $CYTX, $DEPO, $DRYS, $DTSI, $EAC, $ELON, $FF, $FMC, $FMI, $FTEK, $FXEN, $GBDC, $GTY, $HALO, $HI, $IPAR, $IPXL, $JUNO, $LPSN, $MBI, $MCC, $MDR, $MNTX, $MODN, $MR, $MTZ, $MVNR, $OME, $OMER, $ONTY, $OPK, $ORIG, $PAAS, $PEIX, $PINC, $PVA, $RAX, $REN, $SCLN, $SF, $SFXE, $TCRD, $TEP, $TRQ, $TTEC, $UNXL, $VRTU, $XON, $YY, $ZGNX thanks ginny!
Jadee: @johncg As an alternative I recommend Unilever $UN $UL as they make Vaseline which requires a lot of petroleum... :-)
DAN: ...
Be objective -- you just know how this will work out, don't you? You know that diplomats in the US and Europe will bloviate, sensing an opportunity to grab the limelight. You know that all kinds of threats of economic sanctions will be tossed abou ...
bybyjanice: PRESIDENT SPEECH: Here is another view on why Iran has been motivated to negotiate--it has nothing to do with complying with the demands of the $UN or $USA, but rather answering to the threat Mother Nature possesses in the region. It's not nice to fool Mother Nature. http://www.nytimes.com/2013/09/22/opinion/sunday/mother-nature-and-the-middle-class.html?_r=0
dagdog: Syria - So, it's Russia & China against USA? Geeze, come on England and France...get on the bus. I thought Chinese President Xi Jinping was for $UN approval so why is he building up?
hooked1: Syria - Bizarre world we live in. Civilians being murdered for months on end, and all the posers in the $UN who talk about saving them (British, French, even most Arab states) dissapear when the rubber meets the road. So, like usual, the good 'ol $USA goes at it alone, since we have this naive belief that even stone age people will embrace democracy. And, the outcome will be quite the same as always with the Arabs hating us even more (if that's possible), Europe continuing their empty banter about humanitarianism because talk is cheap, and the Chinese/Russians sell out to everyone. Yup, crazy. Could only be crazier if you could buy/sell stock in the players.
:
hooked1: $UN vote- Another reason why we should dump the UN.
Henry: $CAB Don't have a store near me but was in Bass Pro Shop this week. They sell everything from guns to boats. There were at least a dozen customers at the gun counter. The rest of the store was busy too, but it is hunting season. Every 2 weeks I receive an email that says Obama is going to sign a $UN treaty that will outlaw gun ownership. There are serious constitutional problems with that theory, but enough people believe it to be true to keep the story circulating. @Henry long SWHC
DAN: Interesting chatter about Standard Chartered Bank -- a London-based bank that was accused of laundering about $250 million of money from Iran. Big high-profile case that I'd imagine most have heard about. The documentation was extensive.

The Fed ...
gold2stocks: ...
Stock futures slightly higher; euro recovers ground against dollar; Treasury yields nudge higher; $ICE July Brent up 38 cents at $106.93, Nymex July crude up 54 cents at $91.20; spot gold at $1,563.96, up 0.4%.

WATCH FOR
University of Michigan ...
gold2stocks: ...
Stock futures largely flat; euro above $1.27; Treasurys edge higher; $ICE July Brent down 48c at $107.01, Nymex June crude down 2c at $92.54; spot gold 0.1% higher at $1,575.90.

Watch for: G8 summit; Facebook debut

OPENING CALL
U.S. stocks ...
gold2stocks: ...
$AEO was upgraded from Neutral to Outperform, Wedbush said. $22 price target. Positive store checks suggest that higher sales and margins are around the corner.

$AH
Accretive Health downgraded at $UBS
$AH was downgraded to Neutral from Hold, ...
gold2stocks: ...
DJ-20 - Bouncing off the 50dma $IN THE WRONG DIRECTION.....
$JBHT - However, still working!
$UPS - Fell back to the 50 and now bouncing again. If you buy...watch the high around 81+ for a test.

Lesson: ** Sometimes money that you MAKE IS MONEY ...
gold2stocks: ...
Rabobank said it still expects more monetary policy easing "somewhere down the road of this uneven recovery and the doves will come out of their cage as soon as the recovery is disappointing once again and inflation has fallen further."

EQUITIES ...
bigbartabs: Europe... @Forexpro... so now that the cat is 'fully' out of the bag... is there anything else related that is looming (headline wise) that could amplify the Europe bad news? If not, this might be a good time to make the next ladder up into equities... as the retail folks take a sigh of relief... suddenly realizing that it was already discounted in our markets. Thoughts? Of course the real risk is in Iran... you know, the guy that the $UN put in charge of $UN Human Rights. Funny though... I haven't heard much about that lately, from our worldly press agencies.
DAN: ...
Next issue: The nut job in Iran gets a bomb as the world looks on and the $UN writes strongly worded letters of condemnation. Next sanction: a "time out" in the corner of the classroom.

Generally speaking, the market continues to trickle higher ...
Forexpro: ...
A couple of news items citing $UN reports are getting the market's attention:

$UN Report says Iran carried out work relevant for developing Nuclear Arms; IAEA Report says Iran has worked on developing nuclear weapon design, including components t ...
heretic: $UN - Not a very exciting stock but $UN broke out above upper BB on friday and made a 52 week high. Bought Oct 22 35b strike puts. Sold this morning on pullback. This could be a Phase 2 forming. If it moves back up, it could be a buy. Nearing blue sky territory. Should go Ex-dix (3.59%) around Nov 10. Any thoughts?
heretic: $UN - Totally missed this VS and breakout above the upper BB until #Cramer's $AAP alert. They bought 82% of Russia's leading beauty products company. Can this run or will it have to pull back?
Tim S: $UN - it's doing a gap-and-crap this morning, staying at the low end of the day's range. Given that it was riding the upper Bollinger band for five days, and now it is up oustide of the UBB, I would wait - let this pull back. I certainly expect it to. When it bounces, then you could add more. Weekly chart supports this - today's open was right at the top of the weekly range. That's what I would do anyway. - @Tim S
heretic: $UN - @Tim S- Thanks for the confirmation. Short-term trade. I bought the Oct 22 35 strike puts. Plan to close this on pull back. May buy some $UN on the bounce.
ghan74: $UN - this is one stock that is not having to break though the IWMMB crowd blockage. It is near its 52 week high after blasting through the IWMMB levels over the past three days. I bought a 3/4 position on 8/11 in three quick buys as the stock did a 59 min morning blast. This is probably the only trade this past week that I ham proud of. So now its near its highs with a 2% stop. I am wondering if I should lighten up right here or just leave the 2% stop in place. I am up 7.6%
Henry: $UN UL This is a good time to be in consumer staples. Can you enlighten the team on the difference between $UN and UL?
sambolsm: A recent increase in U.S. inflation is driven primarily by rising commodity prices globally, and is unlikely to persist, Federal Reserve Chairman Ben Bernanke said on Monday.
He is wrong.

Economic forces and the entities, they force, obey the ...
jkricha: $OIL - Really we are so weak that we are asking Arab League and $UN for permission to help the prevent the slaughter of human life. What a World Wide Joke? Hay Gaddafi you better move quickly because US planes are coming. If you punch the bully he does not bully anymore! Who knows what oil is going to do but, do not forget about it. FYI did not eclipse the highs from yesterday in $SPY or DOW.
didactic: $SPY No Fly zone set by $UN on Libya at 1:15
cmac: $UN approves no fly zone over Libya.....may see military action over night. Oil up to $102. Tomorrow will be interesting. I'm sure the Japanese will have some news overnight too.
lizwaite: $UN Passes No Fly Zone for Libya Finally......... Here is the article from Bloomberg: http://tinyurl.com/6hodrxl Anything that is necessary to protect civilians.......... okay..... let's get it on then. Now this is good news. :)Liz
rcline: G7 - So, we are all going to help support the Yen, but prevent it from getting too strong. The dollar moved up relative to the yen by 3%. No Fly - The $UN has authorized a no fly zone over Libya to protect Libyan citizens, basically this creates an open season on Libyan government forces. This draws us into another conflict, both financially (since we fund the $UN actions) and militarily. The markets seem to like this, as futures are strongly up. So, it seems as though "They" have decided that the market has corrected enough and we will rise again. Cheers, @Ray
lizwaite: ...
I did not listen to the show, but I am on the same page. The more I read about the unrest in the Middle East, the more I feel as though this is just going to drag on longer than we think. These crusty dictators are and have been a thorn in the sid ...
wachholder: $UN $UNP, dlylis it appears that way. But at this point I am a lttle reluctant in adding any more risk. This market is becoming unknown teritory for me. I've never seen this "trickle up" before and not sure how to navigate it, so I trade small. What has me spooked is the weekly charts of the $SPY and IYT. Note how average volume has decreased pretty significantly. I would call this a "wall of worrry" syndrome, but the chart pattern is saying its not. The chart is proclaiming that there is nothing to worry about?? I suspect the market continues without me, but at this point I really don't care. I am involved, some $IBM #options and took another stab at OCZ. But other than that, I'm like 93% cash. gl wachhoder
chelton: NUCLEAR WINTER #Cramer's Nuclear Winter picks from the last crash. FWIW. Lots of green. $AN, $DLTR, $TJX, $MCD,K, $PG, $CL, PM, $UN MO $JNJ, KFT. There were some others.
Miki: 59 min trade - maybe $UN -4.37% in premarket trade early this morning in Europe - very good report with a cautious guidance FY2010
Zoomhogg: Hedge Fund Strategies - content analysis, $AI and butterflies

Hi Forex, dunsek, others. Interesting stuff indeed. I would compare the forward looking reliability of this kind of content analysis to trend channel analysis...you'll miss the big in ...
Henry: Event Risk

Good morning Team. I may treading on thin ice here but I am increasingly concerned that events in Iran with regard to nuclear capabilities and the introduction of Russian air defense missiles will precipitate a military action by I ...
CallaLilly: ...
Of course, one has their own beliefs and should prepare accordingly. But I do think you're taking a broad swathe in pronouncing what Iran, the Arab world and much of the $UN will do but more importantly what words spoken would actually mean.

Her ...
aragorn555: Gold - Oil - Israel - Iran - The West; There is a connection between all of these commodities and countries. It is now after the first of the year and unless there has been a deal between the US and Israel, patience is running thinner on the Israelis ...
robwait: Israel may get impatient with the US and $UN and take matters into their own hands. I bet they will eventually take out Iran's nuke reactor.
Medlar: ...
$SAP * Sap Aktiengesellschaft Systeme, Anwendungen, Produkte * gapped down
$SPW * Spx Corporation * gapped down
$TSS * Total System Services, Inc. * gapped down
$VCLK * ValueClick Inc. * gapped down
(17 items)

29-Oct-09

$AEM * Agnico-Eagle ...
ASDean: @Dan / Team Opinion on $UN Rumor There is a rumor (emphasis on rumor) that the United Nations will make a big pitch next week to replace the US Dollar as the 'world currency' with something else (a basket of currencies??). My question is: what are everyone's thoughts on the market reaction (short term) if this did happen? How would you play it? I am not so much interested in if it will / won't happen or if it's good / bad if it happens. As part of my risk management, I want to develop my strategy for something like this happening, even if it's a low probability. Alan
Lou: $UN -- not @DAN but it can't happen. Remember, Uncle Patsy provides the $UN with the bulk of its funding. I haven't looked it up but I'm guessing that it is well over 50%. @Lou
Forexpro: Re: UN/Currencies

Hi, Asdean,

Think that if the $UN were to get involved in some manner, it would have zero impact, except insofar as it adds marginally to the uncertainty about the Dollar's role going forward. The $UN has no ability to be a r ...
ASDean: Thanks for all the responses. My take-away is that since the $UN really has no authority in the world financial markets, their impact is minimal. However, reading between the lines, I need to decide how to allocate a part of my portfolio to guard against the dollar going much lower. Again, thanks. Alan
dmooney9: I'm having trouble reconciling #Cramer advice, he buys on the way down, with TA. I held $UN when he sold all of his holdings in his charitable trust. Today he said he regretted doing that. When sold the $TA was looking good.
Dan: Guys, this is the type of dynamic that will ultimately put the US taxpayer at risk. With the plan currently favoring bailing out foreign banks, other countries have no incentive other than being overall good guys to follow suit. As with all other things like footing the bill for the $UN that hates us, the Iraq/Aghan thing, and the billions in foreign aid, it's easy to let Uncle Sam do it all. Again, the taxpayer will likely suffer -- I just cannot envision a scenario where the taxpayer actually makes money. The flow of funds from Main Street to Washington is through a lobster trap, not a hose. Current hearings on the bailout: Politicians blowing their own horn, stating the obvious, blaming the other guy and basically exuding all heat...and no light.
Bob: Maybe they just know they can always barter with their oil, minerals missle aiming devices and $UN veto ?? And if a neighbor is owed money... well, you know how that could go.
singleralan: Good morning Suzie & all, Suzie, I am retired military...........some people view this matter as an internal Russian affair & not in the U.S.'s geopolitical strategic interest..........we are committed in Afghanistan & Iraq......and I would bet the Europeans are not going to do anything, after all, they get 33% of their energy from Russia........bottom line: there will be a lot of rhetoric and little action except for useless $UN resolutions.....any way that is my take. Also it has forced the Georgians to pull out of Iraq. There are many things going on in Russia e.g. Russia renewed its big military parade on Victory Day! huge spending on the military.....multi-billon sales to Iran, Algeria, Libya, Syria etc. Vladie is a primo Russian nationalist & he misses the old "evil" empire. Bearcat Al
strasse: Biofuel: they're good, they're bad... and the $UN is railing against them. Studies are being presented that support they are harmful to the environment! http://www.iht.com/articles/2008/02/07/healthscience/biofuel.php?page=1
JamesLutfy: What about stocks with high dividends such as GLS, TMA, $NLY, or BGS? These are not expensive stocks, and do not seem to be in danger of crashing through the floor. @Jim #Cramer owns $NLY as part of his portfolio. However, I do not know the upside potential of NLY. Moreover, although I have been hearing that $PG should be owned during this sell-off, it seems that $UN would be a better buy, because it is one half the price.
hairball: Horsey -- as a fellow GW I player, I salute your presentation of the "strategeries" involved; $UN mandates were serviced with excellent results. As to LOC disruption, I can tell you that far more effective implementation was blocked by field commander[s]who simply did not want to see their name on page one of The Gray Lady, jmho(I was the Legal Advisor to Cdr, ARCENT, working out of the O&I Center, 3USArmy/ARCENT). I cleared targets directly affecting LOC in first 24 hrs that were not serviced . . . would love to discuss with you in [naturally] other forum). Be well, and again,great post.
Dan: Good morning. It is starting to look a bit more like the Iran v. Great Britain test of wills will be resolved. Two possible alternatives for resolution that are being explored include Great Britain either lengthening its name to # Not-So-Great Bri ...
Visit the Trading Forum to join in the discussion.
| | |
| --- | --- |
| Stock Price | $USD 55.29 |
| Change | -0.93% |
| Volume | 2,105,860 |
Unilever NV operates as a consumer goods company offering personal care products such as skin care and hair care products, deodorants, and oral care products. Its brands comprise of Axe, Dove, Lux, Rexona, Lifebuoy, Sunsilk, among others.
Request Video of UN
Already a member?
Sign in here.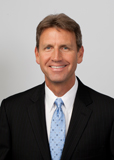 Dan Fitzpatrick
Stock Market Mentor gives you EVERYTHING you need to succeed in the market; all in one place. How easy is that? Dan Fitzpatrick and his elite community of traders share trading ideas, strategies and much more. Dan Fitzpatrick--a world class Technical Analyst, trading coach and regular CNBC contributor--gives you access to all of this with a 14 day FREE membership. Get started TODAY and start trading better TOMORROW with the following premium content:
Nightly video Strategy Sessions with a game plan for tomorrow
Got a stock you want Dan to look at? Just ask.
Patent pending video alerts instantly delivered to you when one of Dan's trading signals is triggered. This is not your typical price alert. This is a short video explaining the action you need to take to make money. No more "Woulda, coulda, shoulda"
Access to over 55,100 stock analysis videos
Access an ever expanding library (55,100) of educational videos that will save you time and make you money
Join a team of friends and traders that have one thing in common; a burning desire to succeed.

Become a Member Today!
Gain immediate access to all our exclusive articles, features, how-to's, discussion group and much more...
Satisfaction Guaranteed!
Your Stock Market Mentor membership comes with a 14 day, no questions asked, 100% money back guarantee!