VelocityShares 3x Long Crude Oil ETNs linked to the S&P GSCI Crude Oil Index ER (:UWT)
Bands Volume 200 SMA 50 SMA 20 SMA Videos Alerts Articles Events

bigbartabs: @champ $GUSH $ERX $UWT ... thanks... Yes, I added UWT to my x3 ETF list, that I watch daily. Looks like oil is going to be strong again today. Do you have an automatic buy sell setup, that reacts on a set of your automatic rules? Or do you do all your buy sell orders manually? Wondering since you trade a lot of tickers.
champ: $UWT @ $24.50 ..up 7.4% ...Oil ETF...check-it-out....working ....but will it keep working..??....Day-8
champ: $TNA @ $75.75 ...OutPerforming the $SPY....because the $XLE sector, is also helping....I have a oversize position in $TNA...also in $ERX $GUSH and $UWT.....$IBM, $JNJ and a few others ..$LRCX, are holding back the dow $DJI...or the markets would be up about 100 points or more. Expecting zig-zags in the energy sector... $XLE $XOP and small cap....$IWM $TNA. The markets are working $SSO $SPXL are both up and I have a position in $SPXL.....however, these are all trading positions and I will fine-tune.. with market direction. I'm still holding all my investment positions and I'm overweighed in the energy sector, with many positions...since March...and they are all working extremely well....for now. Many entries... this morning....and the $SPY is turning as expected...$SPXL.
JonSeale: @champ $TNA $SPY $XLE $ERX $GUSH $UWT $IBM $JNJ $LRCX $DJI $XOP $IWM $SSO $SPXL thanks for sharing the fruits of your research, Champ.
champ: $UWT this Oil ETF is up 9.3% now ...check out the info.
champ: @bigbartabs $GUSH $ERX $XLE $XOP---- That is important...less risk also...$ERX and $GUSH is all you need, for the sector but I threw in $UWT, also..
bigbartabs: @champ $GUSH $ERX $XLE $XOP $UWT ... I think I looked at UWT once, but it scared me off due to such low volume. If that was the case, volume is certainly not a problem now.
champ: @bigbartabs $GUSH $ERX $XLE $XOP $UWT ---- It is about timing and the volume is, much higher than $ERX and $GUSH by around 1.6 million RHRN....so that gives you a idea on what is going on....if you look at the volume. This is Day-8 off the low entry, with one, 1 day drop but it took 2 days to recover..
bsnceo: @champ $GUSH $ERX $XLE $XOP $UWT Would you trim $GUSH before the close?
champ: @bsnceo $GUSH $ERX $XLE $XOP $UWT ----- Sorry, I was not watching...I take profits....like I do everyday...it is the same deal daily, for me. ---- I sold 3/4th of of my ETF positions, on the high turn....I posted that I do this daily. All of these ETF's will continue trading in the AH's, if you want to sell part of a ETF position. LOL
champ: @bigbartabs $GUSH $ERX --- You said you looked but maybe you should look again at $UWT. On $UWT.... you can see where the high was today and where it closed, really strong. Now look at the other 2... Oil ETF's and you can also see where the high is ...
champ: @bigbartabs $OIH $GUSH ---- A couple Oil... 3 x long ETF's, to look at ...$OILU and $UWT....they are a little easier....but nothing is easy.
bigbartabs: @champ $OIH $GUSH $OILU $UWT ... I like using x3 ETFs that correlate very closely with their high volume x1 ETF. TNA and IWM for example. Some times I'll do orders triggered by the x1 ETF, buying or selling the x3... but only if the pair has a correlation problem, like OIH and GUSH, or maybe GDX and NUGT. If they correlate nicely, then I just use the x3 to trigger buys and sells. I'll check these 2 out and see how they correlate their x1 brotheren. Thanks...
champ: @bigbartabs ---- As you now, both of these are holding energy stocks...$OIH $GUSH ----- These 2 are pure plays on the price of oil....$OILU $UWT .....thats the difference, the last 30 days these are the big % winners. I have been trading...$UWT and its up around 43%, more than double, the other 2, in the last 30 days... and its much easier to trade, you just follow, oil for direction. The other 2, have many more traders and the energy names, have higher Volatility...very hard....direction is very easy with $UWT or maybe I should say....much easier.
champ: These ETF's are the leaders today in the energy sector...$GUSH $UWT and like $USO they move along with the price of WTI-Oil and Oil is at it at a new high today after being down for a long time. These ETF's move off of energy names...$ERX is the leader today and I have a position...then the $XOP and $XLE... and it really doesn't matter that Oil might drop a little because they move because of earnings of the stock names that are in the #Sector that the ETF represents and all of the names will move much higher off of $52 $$$ Oil and the price of Oil is now on its way to around $60 and is at $57.30, for now but could and probably will zig-zag before it hits that $60 level. The bottom line is ...the sector ETF's are the better ETF's to own....because of less risk.
champ: @Wolf $USO #never --- Could be but I don't trade this ETF, I only use it for posting. However, I did sell a few Oil companies this morning and I'm just waiting to get back in but the markets have to show me, before I make the trades and I do make #Hope trades but not very often. The ETF's that I use are $UWT and $GUSH. I like $USO and if I was going to make a hope trade I would use $USO because its a safe trade because its a slow mover...Good Luck! Energy names are starting to turn a little but I'm watching oil for direction.
Lavrock: @champ $USO $UWT $GUSH #never #Hope $USO - like all the commodities tracker stocks, $USO is buying futures contracts that have time value decay every month. Other built in costs are the difference between bid/ask spread, commissions and overhead costs. All in all it can be traded as a swing or day trade but never hold it for the long term.
champ: @Lavrock $USO $UWT $GUSH --- Yes, I agree....I only day trade these ETF's, $ERX $NUGT $DUST and a few others. However, some I might swing 20% of my position.
Wolf: @champ $USO $UWT $GUSH #never #Hope I used to trade shares, but now just options because I don't like the tax forms. I also have a XL position in $GUSH that I trade options around. I did unload 1/3 of my $CVX today. So far, so good $USO calls have doubled, but that just amounts to beer money. Good luck to you.
Vehid: Which stocks/etfs might be affected by the #HurricaneHarvey? $GUSH? $UWT?
champ: @Vehid $GUSH $UWT #HurricaneHarvey---- Sell or Buy....we just don't know at this point ....I'm still holding all my energy position....and I'm not going to sell because I'm in on the lows, on all and I'm expecting many zig-zags....going forward.
Robert1965: @Vehid $GUSH $UWT #HurricaneHarvey try $ERX up today from the low of 8/21 21.37 to 22.60
Vehid: $GUSH $UWT $ERX #HurricaneHarvey Thank you very much guys
champ: @Vehid $GUSH $UWT $ERX #HurricaneHarvey ---- Refiners are the Plays today and I have been holding a position in this lagger $PBF and have posted... its up about 5% this morning ....for now....its about #Gasoline $UGA....but I'm expecting zig-zags.
champ: $UWT @ $16.30 and I'm still holding this ETF and $XOM ---- Oil is working and close up again, up $0.46 @ $50.20 in the trading pits today....and is back over the $50 level...back to where it was over 2 months ago. If the #API Oil Inventory number shows another draw. That will be the 5th weekly draw in a row......and the street is expecting another Draw.
champ: @BigOx $XOP ---- $UWT is working...This ETF... $XOP should be up today but the sector is going into earnings and #Energy names are holding back and waiting. Even $GUSH is down today....and Oil is even up $0.66 @ $49.66...Oil should be breaking thru $50 next week....all is good. Oil is working again today but traders are very nervous because of earnings and next weeks Oil Inventory numbers on 8/1, after the close.... and more big names are reporting soon. The only ETF that I'm holding in the sector is $UWT and it has been working for the last 6 days and I have been posting....the safest ETF out of the group....take a look.
BigOx: @champ $XOP $UWT $GUSH #Energy Many thanks for the replies gang
champ: $UWT up 5.6% and $GUSH is only up 1.74%...for today $UWT is really OutPreforming....this is the best Oil ETF for today ....and the volume is 8 x higher.
champ: $PXD $FANG $EOG $PDCE $UWT $PAA all right near HOD ...still holding these new swings from yesterday.
champ: #OPEC News ---- $PXD $PAA $PDCE $FANG $UWT $EOG at or near HOD but all are zig-zagging as they work and I have new positions this morning around the lows ....#OPEC news is out and the Saudi's said that they were going to cut #Their production and li ...
champ: @debeers $GUSH ---- I'm in $UWT because its been a safer position and I'm swinging my full position today and I have been posting. I have been #DayTrading $GUST but you really have to babysit this ETF.
champ: @issues $USO #API ---- No, I never have but I trade the $UWT and I have a Swing long RHRN from yesterday in the AH's after the #API number was released.
champ: @Vehid $GUSH #newbie ---- WTI - Oil is up 7 days in a row now and this ETF is up over 20% off the low. I have been trading this ETF and $UWT and its up 30% now. Oil is bouncing off the lows from 7 days ago and the trend is up for now....however, I wi ...
Vehid: @champ $GUSH $UWT #newbie #API #EIA #Trading #Important Thank you very much for the valuable information. I am going to sell half my position. I feel that I am too exposed to oil right now.
champ: $UWT @ $13.20 going to swing full position....doesn't zig-zag as mush as $GUSH....now out full position...
champ: $XLF ---- #EnergyWeek .....A lot of News going on in this sector....President Trump will be giving a speech today on #Exports. The #API CEO had many positive remarks this morning on CNBC and Oil is now up for 6 days in a row now,. I posted that I thought the bottom was put in around $42 last week...the sector is turning but the markets will find out for sure on the next Inventory reports from #API and #EIA. #New add on yesterday for me were $PXD $EOG $ERX $GUSH $LNG $TK $SLCA $SND....New positions were $FRAC and I'm still holding all the #Sand stock that I bought on the lows and $UWT $$UGAZ $WPZ $PAA and other long term positions
champ: $USO $XLE $UWT $GUSH $ERX ---- The energy sector will be getting the #EIA Oil Inventory numbers at 7:30 ET....this report will have a very high trading impact on the sector......and Oil is up a little...for now.
stevef214: @champ $USO $XLE $UWT $GUSH $ERX #EIA Numbers came out and $GUSH had a mini flash crash and stopped me out. Now up $.80 from my entry I got stopped out of. Numbers were better than API so why the initial big dip?
champ: @stevef214 $USO $XLE $UWT $GUSH $ERX #EIA ----- Its hard to tell but traders are a little confused....it was a good number but everyone always want something better. It appears that the inventory number are now starting to level off and in the next w ...
champ: $GUSH and $UWT both are now HOD....Oil is up $0.51 @ $44.78
issues: @champ $GUSH $UWT which do you prefer?
champ: $XLE $USO $GUSH $UWT ---- Oil is bouncing this morning and a couple of the reasons why is ...a weaker dollar and...short covering ahead of this afternoon's #API inventory data....which is expected to show another inventory decline of around 2.3 m/b and also ahead of the #EIA # in the morning....plus their are other reasons.
champ: @bigbartabs $XLE $ERX ......$UWT $GUSH $UGAZ $LNG ---- Oil is bouncing because a little News is going on.....this is #Energy Week....Secy Perry will be giving a speech tomorrow and President Trump will give a major speech on Thursday 6/29 about Expo ...
champ: $UWT still holding....... and New this morning $PXD....plus others....Oil is bouncing.
champ: $UWT $UGAZ ----- $USO is hanging around HOD and their is a little news in the WSJ about the #Saudi's and their launch of their new #Aramco IPO....but the bounce in Oil could be for many reasons but the main one that I saw is... that the peak demand in the driving season....starts next week....its all about demand going forward but #No-One really knowns anything....nothing at all.
champ: $UWT @ $10.10...I'm watching this ETF and I will be using this on a turn....plus maybe some of these others....$GUSH or $ERX but Oil might not turn today but if it does I will be ready......plus I'm watching a few energy names for possible new #Spec Day trade positions....but only if it happens.
champ: $USO ---- Due to the weather all production is now shut down in the Gulf of of Mexico.......and Oil is making a nice move here off the lows and $PXD has now bounced around $1.40 and $UWT $ERX and $GUSH are now slowly moving up.... off the lows....for now... Oil has bounced around $0.50.
Aragorn: @champ $UWT $DWT Thanks Champ I was just about to post that in here as well. If oil continues higher DWT will have to do a reverse split soon. UWT opening up 1.20 higher than the close
champ: $UWT @ $28.44 ...this is the new 3x long crude.........and $DWT is the 3x Inverse short crude.....just pointing this out for WTI - Oil traders...
rck89: $UWTI $WWAV $TSLA B $UWT bought add'l stock @32.16...believe crude prices are going to $50, why not a leveraged ETF? BTO $WWAV May 20 45 puts, STC @ 1.5...stock was trading outside of 3 bb, this a.m. Easy trade, thanks DAN! BTO $TSLA June 10, 205 put @7.1...adding to position. No move yesterday on big up day. This was an real "hint". This stock is going lower - period! Not a bad day...thanks, ALL!
Visit the Trading Forum to join in the discussion.
| | |
| --- | --- |
| Stock Price | $USD 34.87 |
| Change | 0.49% |
| Volume | 1,612,070 |
Request Video of UWT
Already a member?
Sign in here.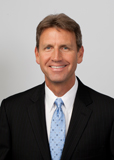 Dan Fitzpatrick
Stock Market Mentor gives you EVERYTHING you need to succeed in the market; all in one place. How easy is that? Dan Fitzpatrick and his elite community of traders share trading ideas, strategies and much more. Dan Fitzpatrick--a world class Technical Analyst, trading coach and regular CNBC contributor--gives you access to all of this with a 14 day FREE membership. Get started TODAY and start trading better TOMORROW with the following premium content:
Nightly video Strategy Sessions with a game plan for tomorrow
Got a stock you want Dan to look at? Just ask.
Patent pending video alerts instantly delivered to you when one of Dan's trading signals is triggered. This is not your typical price alert. This is a short video explaining the action you need to take to make money. No more "Woulda, coulda, shoulda"
Access to over 56,700 stock analysis videos
Access an ever expanding library (56,700) of educational videos that will save you time and make you money
Join a team of friends and traders that have one thing in common; a burning desire to succeed.

Become a Member Today!
Gain immediate access to all our exclusive articles, features, how-to's, discussion group and much more...
Satisfaction Guaranteed!
Your Stock Market Mentor membership comes with a 14 day, no questions asked, 100% money back guarantee!