Weight Watchers International Inc (NYSE:WTW)
Bands Volume 200 SMA 50 SMA 20 SMA Videos Alerts Articles Events

DrScience: @TRICIA $WTW Cramer always says that if you like a stock at, say, $20, you'll like it more at $10. The shorts liked $WTW at $25... They oughta love it now at $38!
DAN: @DrScience $WTW Funny!
champ: $WTW @ $36.60 ....down -$1.40 off the high. It could be time to take profits....I don't really know but I did take profits .......and I now have a #Short Spec position, for now and it seems to be working but I might cover at anytime.
Junior1: $WTW Attention Option Premium sellers... very high Implied Vol on their options, though thinly traded. Check out the 4 Aug weekly. Maybe it's because they report earnings on the 3rd of Aug
steve71: $WTW Weight Watchers still powers up. The founders really understand the American psyche with this product. Are you fat? Order some food at premium prices and eat it! Another option might be to EAT LESS FOOD, but where's the profit in that? Long. ER 8/3
woodman: @steve71 $WTW - still long as well. It has been an amazing ride.
TRICIA: $WTW -- how can this still be 30% short? Am I seeing this correctly?
sierramp: @TRICIA $WTW TC2000 says 39.49% short
DrScience: @TRICIA $WTW Inverse Cramer effect... They're selling more as the price goes up!
TRICIA: @sierramp $WTW thanks Jim.... FIN VIZ shows 30% .... anybody else have something ....
TRICIA: @DrScience $WTW ---- I don't know that effect ??? ..... Cramer had $AUPH CEO on last nite and stock is taking a dirt nap today....
champ: @TRICIA $WTW --- One reason is...at some point this stock will turn to the down side because it tripled in the last 5 months and when it unwinds, it will happen really fast.....everyone will be shorting this stock and many are waiting....but for now its really strong.....its a hold.
woodman: @TRICIA $WTW - 31% here, fwiw: http://shortsqueeze.com/?symbol=wtw&submit=Short+Quote™ And you can find the Daily Short Sale Volume here: http://shortvolume.com/
steve71: $STT $WTW Forexpro mentioned State Street last week. It continues to outperform. ER 7/26 WeightWatchers continues it's climb. My approach has been adding to a core position with Buy-Writes. That has worked, except that the PPS keeps going above the strikes. ER 8/3
steve71: $WTW Interesting behavior. On mediocre days in the market, $WTW is often up. On strong days, buyers ignore it. Overall trend is a winner. But I always picture Oprah stuffing a jelly doughnut in her face.
woodman: @steve71 $WTW - I picture Oprah stuffing thousand dollar bills in her purse.
woodman: $WTW - another leg up. Still holding mine.
traderbren: @woodman $WTW - holding your leg! ;-) Nice trade.
Bridget: $MCD and $WTW moving in sync again :)
JBed: @Bridget $MCD $WTW LOL! Seesaw, like some diets.
Robert1965: @Bridget $WTW this hasn't retreated since $19.00, almost 3 month run
traderbren: @Bridget $MCD $WTW - Ha! You pointed this out once before. Must be those Mac D diets along with the apple pie to finish off the meal. ;-)
Bridget: @Robert1965 $WTW yep, I got stopped out back in March and never got the guts to get back in. Just been watching it go up without me. Oh well.
bnnybklyn: @Bridget $WTW Same for me. One of my first member actions was to tell Dan about my holding this for many many years after buying in the $70s and always thinking it would rebound - and also not knowing what I was doing. I asked him for advice and he said sell if it goes below $10. I'm so angry at the stock I can touch it, haha, oh well.
captron: $WTW - Looks like it got into blue sky territory and pulled back. May be time to trim some.
woodman: @captron $WTW - I thought yesterday may have been a top, but didn't sell any. Moving up again. Now in that blue sky that you mentioned. Still holding mine.
genki: $WTW@Dan Hi Dan, WTW traded below VWAP. Should I take profit? Thanks.
DAN: @genki $WTW I don't see that as a definitive "sell signal." But WTW is certainly strong. Just protect your position. If the stock starts moving below $32.70, then sell a little bit.
genki: @DAN $WTW Thanks Dan.
captron: $WTW - Squeeze still working.
woodman: $WTW - ride over?
issues: @woodman $WTW Everyone lost their weight! We're all slim now. This has had a fantastic run. It's rare to see a stock go up this much in such a short time. My only regret was that I didn't own some. So now I eat crow, but that's not the Weight Watchers Diet, is it?
champ: @woodman $WTW ---- Could be, I'm trying to figure it out.... what would make it go higher or bounce....only News at this point and if the markets turns....many will just take profits. For that reason....I sold but you never know.
Bridget: Notes: $XLF - some financials showing bullish movement. I like $ALLY here. Also bought calls in $XLF. FAANG - got a bounce this morning but have since pulled back, seems like buyers are less enthusiastic at these levels. Many other good performers saw a bounce off their 50dma, but since have pulled back ($TAL). $EEM - gap up and holding at the top of the consolidation range $VMC - breaking out. 52 week high at $138.18. Moving averages turning up on daily $HCA - moving higher out of cup and handle $MRCY - phase 2 $OI - breakout $BC - new 52 week high $GLW - breakout $FN - short squeeze $RAD - short squeeze Stocks that look toppy: $W $TSM $MCD $AMAT $NVDA $LRCX $WTW $SWKS $TSLA
maxabella: $WTW 30% short. Flying higher. I'm in at $28.50. Moving up the stop
woodman: @maxabella $WTW - fun ride.
maxabella: @woodman $WTW Giddee up! Thanks! New to the forum and loving every minute!
woodman: @maxabella $WTW - Hi, and welcome. Careful with your WTW, depending on where you got in. I suspect many have been on this train for some time with a much lower entry than current prices. I've been in since the $16s-$17s range (with additions higher along the way) which, amazingly, really wasn't all that long ago (April 10-11). Some here have been in it longer than I and they have totally killed it.
steve71: $WTW Performing well on strong early volume.
dagdog: $WTW Short squeeze still working.
Bridget: Notes: $XLV Health care, most are over extended $HUM - breakout and pullback $JUNO - coming out of base $TEVA - inverse H&S $LLY - working, but not too extended $THC - big move on volume today $AZN - breakout $SGMO - breakout $SINA $WB - gap down but found support $BZUN - still looks good $TAN - solar stocks up on border wall rumors, but this move looks over done, wait for pullback $WTW $MCD - both working, correlated perhaps? :) IPOs $CVNA - working $TRVG - coming out of flag $FND - zig zagging but working
Bridget: Notes: Pretty quiet day. $XLV $XBI is up again, most other sectors down or flat $AMGN and $BMY seeing a bump $PLSE another new high, $SGMO looks promising $RUN and $VSLR - short squeeze $ORCL - breaking out, ER tomorrow after close $XRT is still getting crushed $COST - down again today $CMG - down big but resting at 200DMA $CTRL - at a good buy point $LMT - new 52 week high $MCD - new 52 week high $WTW - working $XOP $XLE down again today but seeing some bullish divergence. I'm not opening any bearish positions here.
justinp: @Bridget $XLV $XBI $AMGN $BMY $PLSE $SGMO $RUN $VSLR $ORCL $XRT $COST $CMG $CTRL $LMT $MCD $WTW $XOP $XLE The timing is great on these summaries - very helpful.
woodman: $WTW still strong.
dagdog: @woodman $WTW Hi Woodman...it is...and with such a high short interest hopefully it will keep going a bit. Just a bit extended though.
Robert1965: @woodman $WTW Thanks for your comments last several weeks
Bridget: Notes: Breakouts: $TWLO $PRAH $WTW $ETSY $PLSE $JBT $BSX $CG $CARB $CMI $CE $EVRI $GRUB $EW $HIIQ - phase 2 $XLF - still working $XBI - biotech is working and breaking out on the weekly chart $WYNN $MGM $LVS - new 52 week highs, $LQ alert at $15.40 $AFL $MET $CI $AET - insurance still working At a Good Buy Point: $VRTX $MTSI $SINA $DDD $PYPL
issues: @woodman $WTW good chart! Classic! What a ride from the lows!! Congrats Woodie!
issues:
dagdog: $WTW Continuing it's move from yesterday. HUGE short interest....
dagdog: $WTW - All time high. Above prior resistance of $28. High short interest. Watch for continued move higher.
Bridget: @dagdog $WTW Also, $NTRI regained the 50dMA. This is on the IBD50 list, ranked 1st in its sector.
dagdog: $WTW Short squeeze starting
woodman: @dagdog $WTW - Nice! It's been a good one. Except for a couple days in May, I've been holding this one since April 10 (with a couple adds along the way).
Bridget: ...
$WTW - breakout, $NTRI looking good too
$PETS - breakout
$MAS - breakout
$ALL - breakout
dagdog: $WTW above prior all time high. High short interest. Could be just getting started.
woodman: $WTW still working.
StockMarketMentor: A Price Alert has been triggered for $WTW Weight Watchers International Inc. Click here to view associated video clip: http://stockmarketmentor.com/stockanalysis.html?ticker=WTW&clip=85391
tejas7: $WTW Damn. I wish I didn't watch the weight of this in my portfolio for my day trade. Riding small starter position,
woodman: @tejas7 $WTW - still holding mine. Bought in early April, sold just before earnings (not wanting to risk holding through) and missed the earnings pop, but bought it back on the pullback after earnings. Now just enjoying the ride.
tejas7: @woodman $WTW oh. I exited before earnings too, completely. I got in this morning. But only with small position
champ: @woodman $WTW --- Smart move good work on the hold, NP I sold near that last hi. The News is that they....want to pre-pay some loans that $JPM and the Bank of Nova Scotia are holding at a discount. Looks like this is a smart way for companies to get a nice bounce in their stock, with type of announcement, I'm sure others will now follow.
woodman: @champ $WTW $JPM - Thanks for the info, and for your posts on this one in the past. I'm sure your posts caught my interest previously.
woodman: $WTW added yesterday because, apparently, it is not done going up.
woodman: $WTW - I like the flag.
woodman: $WTW - I did well with this one going into earnings, but sold before not wanting to risk it. It's extended still but looks like it wants to go higher (post earnings phase 3 here?). I bought some back not long ago, on its pullback to VWAP.
woodman: The #Earnings swings in some I had have been nuts. I sold $WTW and $EXTR before earnings, both of which rocketed up. I also sold $DDD and $GKOS both of which took a beating. And those are just examples.
woodman: @Henry $gkos - I hear you Henry. I sold $GKOS $EXTR and $DDD today for the same reason. I had $WTW but sold yesterday before earnings. While it's a bummer I didn't hold WTW, for every WTW big-popper there's a $TWLO $IPHI collapse. I'd hate that kind of a loss more than I'd like the $WTW kind of pop.
issues: @woodman $gkos $GKOS $EXTR $DDD $WTW $TWLO $IPHI Excellent suggestion! I will sell also! Birds of a feather succeed together, right? Hey Woody, did we ever decide when $ESPR is going to confess! Did they ever say when they'll report earnings?
woodman: $WTW reports after the bell.
woodman: $WTW storming higher after hours. I sold mine at the close before the earnings. Oh well.
DAN: @woodman $WTW If it had tanked to $18, you'd be a genius. Now...you just took profits because the risk was pretty high. Ka ching!
Robert1965: $WTW shorts were not covering today
champ: @Robert1965 $WTW --- Thats rights and I had a small position ....I sold 2/3 on near the hi in the AH's yesterday.....but I'm ...OUT... all for now... took profits but watchings.
Robert1965: @champ $WTW looks like it is going back to 22
champ: @Robert1965 $WTW --- Could be but it appears to be just zig-zagging with the markets...for now but I have a volume alert.
champ: $WTW @ $19.40 for now ....a clean break over $19...I'm still looking for the shorts to give-up....still holding.
DrScience: @champ $WTW NutriSystem ($NTRI) reports today AMC. My thesis is that no matter the results out of $NTRI, it's all good for $WTW -- Oprah should get a boost.
champ: @DrScience $WTW $NTRI ---- Thanks, I just added it to my WatchList and I parked it next to $WTW.
champ: $WTW up about 19% now ...on #News and the shorts are covering
champ: $WTW the news is about a new CEO Mindy Grossman....former HSN (HSNI) don't know who she is. Also $NTRI beat and guides all line above consensus.
DrScience: @champ $WTW A note for those who took the recommended MAY 18 Covered Call @ 16.50ish: Placing an order to sell @ 17.90ish RHRN could get hit on the open tomorrow morning, taking you out of the trade before earnings and 3 weeks before OPEX.
woodman: @champ $WTW #News Nice, Champ! Way to go with this one. This will help ease the pain of my overnight X loss this morning.
champ: @DrScience $WTW --- Your right but I'm expecting the shorts to cover even more in the morning and then maybe they will jump back in. I have a large position with the shares and I have been posting and on 3/31...about the short interest... was about 7 ...
champ: @woodman $WTW #News -- Thanks but I know what you mean because I loss some nice profits on $STX today but I got lucky and sold 1/2 on the close yesterday because I had a feeling after I read a report and I sold $WDC today also and also loss some of my gains. I'm glad you were in $WTW. I was really surprised on this drop today in $X and I tried to catch a move today but got stopped out, near entry. However, I will be watching X.
woodman: @champ $WTW $STX $WDC $X #News - I forgot or wasn't thinking about your $STX loss. Ugh! It's easier to forget/not think about others' losses than it is to do that for one's own. ;-) I was lucky, I suppose (depending on the mindset), that my $X position held through earnings was small. But, heck, when you wake to being down 21%, it hurts virtually no matter how small the position was. I sold nearly right away. But still, that ... what's the word?... sucked!
champ: @woodman $WTW $STX $WDC $X #News --- No problem and yes none of us like to lose....but just think about the new sheriff in town, President Trump. I don't really know how he can take all the heat, every day, day after day.They say he only needs 4-5 hours of sleep and he's a work - alcoholic and works 18 hour days...hard to believe. Just saying...Take Care...I'm off to the gym.
woodman: $WTW - after a breather, moving up again.
champ: $WTW @ $18.25 was HOD and the stock is back to that 3/1 high...there was a flash hi that day also, that was higher....other than that daily flash hi.... this is a new 16 month high. It appears that the shorts are only slowly covering, it could be just a matter of time before the stock gets a new flash bounce again....but the shorts would need to throw in the towel and they are but only slowly now.....could happen...??
champ: $WTW @ $17.79 ...HOD now.... posted a few days back.
DrScience: $NTRI $WTW both up almost 2%. Nutri-System is squeezing into earnings on 4/26 and Weight Watchers has earnings on 5/4. A play that has worked in the past is to look for $WTW to move positively off $NTRI, no matter which way they report, on the theory that somebody has to be making money in the weight-conscious foods arena. In other words, either news or guidance, good or bad, for $NTRI tends to be good news for $WTW's ahead of their report. Options in $WTW are quite thin, so a speculative call position is a $100 gamble. But, for those looking to build a position, a MAY 18 Covered Call @ 16.35ish to hold through earnings might be just the ticket.
champ: @DrScience $NTRI $WTW --- I posted that I got back in on Friday.... with a Spec swing full position, with a trailing safety stop at entry and I'm now up about $0.50....I now have a little room.
champ: $WTW @ $17 now but was at $16.77....back in with a new trading position, for now....sold near the hi, with 2 sells.
champ: $WTW @ $17....OUT all in 2 trades ...near the open and back watching...I did not give it very much room at all ...only $0.40.....I don't think this trade is over with but its all about the markets...for now.
Robert1965: @DAN $MOMO $TECK $WTW Looking for an entry, $MOMO I am thinking 36.67, , $WTW 16.47, $TECK 23.67, or should I be looking higher
champ: $WTW $17.35 HOD for now...new 30 day hi
Bridget: $NTRI and $WTW are still up today. I like $WTW here better but $NTRI is on the IBD50 list.
champ: $WTW @ $17.72 HOD up another 4.6% ....WOW...Oprah say something....volume is picking up and its almost at yesterdays close RHRN.
tradeforfamily: @champ $WTW Is it too late to get in? Wait for pull back? thanks
champ: @tradeforfamily $WTW --- Hell ...I'm thinking about adding...I'm loaded and ready.
Visit the Trading Forum to join in the discussion.
| | |
| --- | --- |
| Stock Price | $USD 45.99 |
| Change | -3.22% |
| Volume | 1,221,940 |
Weight Watchers International, Inc. is a provider of weight management services, operating globally through a network of Company-owned and franchise operations.
Request Video of WTW
Already a member?
Sign in here.
Earnings
November 2nd, 2017 - 2017 Q3 Earnings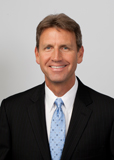 Dan Fitzpatrick
Stock Market Mentor gives you EVERYTHING you need to succeed in the market; all in one place. How easy is that? Dan Fitzpatrick and his elite community of traders share trading ideas, strategies and much more. Dan Fitzpatrick--a world class Technical Analyst, trading coach and regular CNBC contributor--gives you access to all of this with a 14 day FREE membership. Get started TODAY and start trading better TOMORROW with the following premium content:
Nightly video Strategy Sessions with a game plan for tomorrow
Got a stock you want Dan to look at? Just ask.
Patent pending video alerts instantly delivered to you when one of Dan's trading signals is triggered. This is not your typical price alert. This is a short video explaining the action you need to take to make money. No more "Woulda, coulda, shoulda"
Access to over 50,800 stock analysis videos
Access an ever expanding library (50,800) of educational videos that will save you time and make you money
Join a team of friends and traders that have one thing in common; a burning desire to succeed.

Become a Member Today!
Gain immediate access to all our exclusive articles, features, how-to's, discussion group and much more...
Satisfaction Guaranteed!
Your Stock Market Mentor membership comes with a 14 day, no questions asked, 100% money back guarantee!