Weight Watchers International Inc (NYSE:WTW)
Bands Volume 200 SMA 50 SMA 20 SMA Videos Alerts Articles Events

woodman: $WTW $TSCO - continue to climb.
woodman: $WTW moving well.
bRobert: $WTW $W $NUS All high short interest. All with high upside potential.
mgoodw: @bRobert $WTW $W $NUS Do you have a price target on WTW?
bRobert: $WTW WEEKLY squeeze breakout target $90+ $65 close flagpole target Add on pullbacks/bounces
bRobert: $WTW Flag watch for next leg to $66 Long term $90+
debeers: $WTW- Oprah's public also includes her shareholders. I don't think we can afford to lose her to public service......................
bRobert: $WTW Next leg now
woodman: $WTW - move up out of flag on the daily. On the weekly, it's Week 1 out of the squeeze.
bRobert: $WTW Flag . Next target $66 . $90 + . longer term. Weekly squeeze breakouts go a long way. Early
bRobert: $WTW WEEKLY squeeze breakout continues. (early) Target $90 Long calls from below $43 and $45
champ: $WTW @ $55....running with the market and I added.
woodman: @bRobert $WTW - January Effect (new year diets).
bRobert: @woodman $WTW Ferrari effect. Can't fit
woodman: @bRobert $WTW - Not in my neighborhood. Perhaps the Mini-Cooper Effect.
bRobert: $WTW Also a MONTHLY breakout. Cup/handle target $90
debeers: @bRobert $WTW -Your bank sounds like its getting pudgier by the minute!!! Congrats
champ: $WTW @ $57 ...HOD....needs to break thru this level
Robert1965: @champ $WTW are you out
bRobert: @debeers $WTW I started a trust fund for my new grand daughter. I hope to have college/grad school covered. I have 18 + years runway. We started on a very good foot. Glad this is not my primary avocation. It's nice to step away. My dad did this for a living and loved it until he retired in his late 70's. He offered a more personal service and his clients did very well by him. I'm not sure he would embrace the new market.
champ: $WTW $LGIH ----Out....trading positions near the high.
captron: $WTW Perhaps the shorts are starting to cover. Love it. Long.
woodman: $WTW - coming back to VWAP here.
woodman: $WTW ... and there it goes, bouncing off VWAP
Bridget: #Notes: Financials making a move on Fed comments $SCHW $RF $FAS $BK $TLT falling $IWM is starting to catch up, new highs $XLV is working $XBI is recovering, almost cup and handle $HON - new high $MNST - new high, 50dMA catching up $DWDP - moving higher after a flag, weekly breakout $YUMC - at the top of the range, close to setting a new high, check out weekly chart $IMMU flag and now moving higher. Broke through resistance at $17. Target $19 $GILD - breaking out of tight squeeze, high IVR $WTW - day 2 of this breakout, new high $ILMN - new high on volume $CORT - pullback, now moving higher $BSX - short squeeze $HOG - consolidating, alert at $53 for breakout $LNG - rolling over Airlines seeing weakness - $DAL $ALK $HA $LUV $SAVE
Thebigshort: @Bridget $SCHW $RF $FAS $BK $TLT $IWM $XLV $XBI $HON $MNST $DWDP $YUMC $IMMU $GILD $WTW $ILMN $CORT $BSX $HOG $LNG $DAL $ALK $HA $LUV $SAVE #Notes $fcx Do you think that it is doing phase 3
bRobert: @woodman $WTW I like minis. Under spec clutches in their turbo models however is huge design flaw.
rachel: ...
16. $WTW – look at weekly squeeze. You're really not late…particularly if POTUS is a spokesman.
17. $MNST – high volume continuation.
18. $EDU – alert today. Working off Thursday's gap and crap.
19. $MOH &ndash ...
JBed: $WTW moving higher
bRobert: $WTW Weekly squeeze. Oprah effect.
woodman: @bRobert $WTW $PLNT#JanuaryEffect - two pieces of anecdotal evidence in support of these stocks: (1) my gym (Planet Fitness) was more crowded than usual this weekend; and(2) my wife's lady friends in the neighborhood have started a biggest weight loss contest.
champ: $WTW @ $51---- BreakOut...I'm in.
bRobert: @champ $WTW WEEKLY speaks volumes. think of FCX
bRobert: $WTW WEEKLY TARGET $90 Shorts 8+days to cover Long calls from below
khamilton: @bRobert $WTW Does "from below" mean in the money, deep in the money, or neither? Thank you. Just closed a call on $EXAS for nice profit. Thank you for bringing the stock to the forum's attention last week.
Robert1965: $WTW anyone taking profits on this
bRobert: @Robert1965 $WTW Long term hold from below. No
champ: @bRobert $WTW---- I have been #Patiently waiting for this BreakOut and I'm in with size and I really don't know why it took so long... for all the Hollywood ladies, in black Gowns to start buying this stock but the trigger, could have been last nights event and now everyone in Hollywood is buying and all we have to do, is hold and watch everyone chase.
bRobert: @Robert1965 $WTW WEEKLY is my time frame. Big squeeze. Looking to resolve upward.
gwenzee: @champ $WTW #Patiently Black always makes one look thinner. Optical illusion.
debeers: $WTW- in light of the fiasco that is $EXAS today, thank goodness for Weight Watchers!
champ: $WTW ----OUT....near the high...for now but I re-loaded.
Robert1965: @champ $WTW where would you reenter, I'am looking at 52
champ: @Robert1965 $WTW ----- I'm loaded but I have not re-entered and might not, don't really know....but for the day..... this move could be over with...???? Really has to drop, over a couple of $$$, for me.
Robert1965: @Robert1965 $WTW just missed it 52.26 low
champ: @Robert1965 $WTW ---- My guess is....no real hurry, its not going anywhere and the easy $$$$ and have been banked already.
debeers: $WTW-Danny always asks us to consider who is behind you when you own a position or if you are considering owning it. As of 1/2/2018 Oprah owns 6,370,283 Weight Watcher shares. On e of us is having a really good day!
bRobert: $WTW 'following intraday chart. Squeeze 15 min. Long leap calls
bRobert: @khamilton $WTW $EXAS My entry was from double bottom around $42. Added at $46.
bRobert: @champ $WTW #Patiently Patience is an important discipline to master for many important things in life. Decisiveness when a key situation/opportunity arises is another
champ: @bRobert $WTW #Patiently ---- Yes, thats for sure and ...."Opportunities are not made they are #Recognized and #Exploited"...
bRobert: $WTW Still setting up. Look at the weekly.
traderbren: @bRobert $RACE - LOL. yeah, it would likely be a squeeze without $WTW. ;-)
bRobert: @traderbren $RACE $WTW Tight squeeze
debeers: @champ $WTW -Weight watchers has 2 outperform quarters: the first is the report AFTER the holidays. The second is the report right before the height of swimsuit season................
woodman: $WTW getting a boost from this: http://money.cnn.com/2018/01/02/investing/weight-watchers-dj-khaled/index.html
bRobert: $WTW WEEKLY noose tightening. This will really move. One way OR the other. Money to be made either way. Bias and position long via calls from below, call spreads. Trading around core.
champ: $WTW ...Sold 1/2...took nice profits..on this swing position near the high this morning..in the PM ..@ $75.05...I hope others, followed me in on this swing trade... near the low on Friday.
champ: $WTW @ $47.15 ---- OUT.....took the easy $$$$$...for me I'm moving on....
debeers: $WTW/$GMED-2 for you to consider today 1. We have officially entered the season of profound regret. I lost track after seeing over 40 commercials on various channels in the last week. Apparently they are tapping into our guilt big time. I know that after pumpkin pie, clams and linguini and other yummies, mine did. 2. $GMED-nailed it!! Here's the headline for which i was waiting.: Globus Medical Receives FDA 510(k) Clearance for AUTOBAHN Nailing System 7:06am 1/02/2018 Yup finally got the FDA approval for its spinal surgery minimally invasive device. Zimmer et al would be wise to acquire it but it gets to 48.50 all on its own. Athletes carted off the field need this stuff as well as folks of a certain age to whom the term "minimally invasive" is an automatic attraction.
bRobert: $WTW Zoom out to the weekly. Squeezing. Tight That's my time frame. Long leap calls
debeers: $WTW-I see where champ is blaming his wife's baking for his increased consumption of holiday goodies. I want to see the pictures where she is holding his mouth open with a crowbar............
champ: @debeers $WTW ----- She gives everybody cookies and she makes me taste them daily. She's really not a very nice...but I have a long term position.
Geewhiz: $WTW @Champ @bRobert Thank you for the trade. In on last trading day of 2017 @ 44.65. Out on first trading day 2018 on trailing stop @ 47.294. Hope this trend continues for all in 2018.
champ: @Geewhiz $WTW ---- Yes, very N I C E....that was the swing trade that I posted about on Friday. I also sold...just a great way to start the year. Stay alert...because there will be many more.
champ: $WTW @ $44.75.....Back - In....could be a real gift...or maybe everyone already loss the weight.... that they just put on...Spec ...with Stop around entry
bigbartabs: @champ $WTW ... or maybe Oprah just bought McDonalds.
farview: @champ $WTW sell to open Jan 19, 42 put at 1.19
champ: $WTW @ $45.15 ...moving up a little...$0.65 from the low.
Vehid: @champ $WTW can we call it double top for now? Twice tried to break above $51 and failed
Robert1965: @champ $WTW I with you on this Reentered on 44.74,
champ: @Vehid $WTW @ $44.50...and that was the low. ---- Yes, it has and it looks to me, like most of the selling, over the last 5 -days, could also be...part of a Tax move... but the reasons doesn't really matter because this is a #GoodEntry. Diets, will be a big.. "New Years Day Resolution" for many and I know, I have ate, way too many Holiday sweets, that my wife bakes and its all her fault. #Entry and #Timing is everything...and its looking a little better now....keep you eye on this stock...maybe both eyes, could work.
Junior1: @champ $WTW #GoodEntry #Entry #Timing Back testing this "Resolution" bump, doesn't show any effect. If anything, it's the opposite. Last year saw a small move, but the prior three years saw dramatic drops through the Dec-Jan months.
Vehid: @champ $WTW #GoodEntry #Entry #Timing But isn't that too obvious? I think people has been trading this since October for the new year resolution and that factor already baked in the price.
champ: @Junior1 $WTW #GoodEntry #Entry #Timing --- Yes, I saw that and at the beginning of 2017, the stock had, like you said... about a 12-15% bump and the stock was around $11....this year, I'm expecting #Oprah and the company to roll-out something, to Kick the year off but you never know and thats not in my plan. Like, I said.. this year everything is completely different, nothing is the same and we will see, how it plays out next week. This trade, for me is because of Entry, Diet timing and Market timing, on this stock. This is not about today, its about a spec #Swing trade for Tuesday.
Robert1965: @Robert1965 $WTW stopped out
woodman: @Robert1965 $WTW - bottom of trading box is ~$41. Not a prediction; just an observation, fwiw.
champ: @Vehid $WTW #GoodEntry #Entry #Timing --- There are many reasons about this stock, that is Obvious to me but not to others...#1.. they had a large beat on their last earnings report on 11/6 and guided much higher, for this current quarter..#2.. the c ...
champ: $WTW ....dropping and I don't know why...???....anybody know anything...?? $NTRI is also dropping...
bRobert: @champ $WTW $NTRI What makes you think the sky is falling? Low volume trading in shortened week. A little more volatility is to be expected
Robert1965: @captron $WTW it doesn't look good to me I am in at 48.25, I have stop at 47.25, I hope I am wrong
champ: $WTW $39....many reasons why this stock should move - up... even higher, in the next 30 days...... added a little. Short % of the float, is 25.87% at short squeeze.
bRobert: @champ $WTW NTRI following
traderbren: @champ $WTW - agreed, after yesterday's pull back, I think it will move higher given the short interest. Long.
DAN: @champ $WTW Yeah. It's not the perfect setup...but it does look like it could break out any time.
champ: @DAN $WTW ---- Spec Position....should be in the News, after the 1st.. because of all the New Years ...weight loss... resolutions... and I want to have a position, for that reason...could work.... I'm guessing. Bounces after the first and then runs into earnings, is my set-up....all see last years chart...thats my plan but with a trailing stops.....and this year should be even better.
Vehid: @champ $WTW Isn't the New Year already factored in?
Ajax4Hire: @champ $WTW $WTW - Weight Watchers International, Inc. entering the time when millions make a New Year's Resolution and Weight Watchers peak season to help with the most popular resolve; to become a different shape. Suspect lots of $WTW commercials featuring Oprah(a $WTW board member). $DIS - Disney heavily promoting "A Wrinkle in Time" with Oprah (as "Mrs. Which", a helpful hero, someone to help to keep resolve as people make that unconscious association Mrs. Which, helpful, Oprah, resolve, $WTW) I don't need to understand lunar astronomy to surf the rising tides; nor understand public conscious to follow the crowd.
Robert1965: @DAN $WTW what to think is a good starter position for $WTW
Robert1965: $WTW anyone thinking about shorting this
bRobert: @Robert1965 $WTW No. I'd rather give it to a good charity
traderbren: $WTW -- seeing some interest. Watch for a break above $48.56
bRobert: @traderbren $WTW Great base. Long calls. $NTRI also works Target $60+ Look at the weekly
traderbren: @bRobert $WTW $NTRI - great. jumped on $WTW Jan 47.5 calls this morning. Up 50% already!
bRobert: $WTW Explosive breakout. Good for holders. $NTRI next. New Year's resolution to fit into Ferrari
Robert1965: @dRobert $WTW what is your target
bRobert: @Robert1965 $WTW $90 not straight up
bRobert: $WTW coming out of a tight WEEKLY squeeze. these go farther than you expect. Target $90
MtChet: @bRobert $WTW - Hi bRobert, how did you come up with a $90 target? That's almost a double.
bRobert: @MtChet $WTW WEEKLY chart. BIG cup &handle with bottom at 10 and handle around $50. 50 - 10 + 50 = $90. It's a guide. Very bullish coming out of long sideways consolidation on the daily. Short interest 7 days to cover doesn't hurt.
Visit the Trading Forum to join in the discussion.
| | |
| --- | --- |
| Stock Price | $USD 70.32 |
| Change | 1.22% |
| Volume | 1,147,460 |
Weight Watchers International, Inc. is a provider of weight management services, operating globally through a network of Company-owned and franchise operations.
Request Video of WTW
Already a member?
Sign in here.
Earnings
May 2nd, 2018 - 2018 Q1 Earnings
May 3rd, 2018 - 2018 Q1 Earnings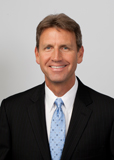 Dan Fitzpatrick
Stock Market Mentor gives you EVERYTHING you need to succeed in the market; all in one place. How easy is that? Dan Fitzpatrick and his elite community of traders share trading ideas, strategies and much more. Dan Fitzpatrick--a world class Technical Analyst, trading coach and regular CNBC contributor--gives you access to all of this with a 14 day FREE membership. Get started TODAY and start trading better TOMORROW with the following premium content:
Nightly video Strategy Sessions with a game plan for tomorrow
Got a stock you want Dan to look at? Just ask.
Patent pending video alerts instantly delivered to you when one of Dan's trading signals is triggered. This is not your typical price alert. This is a short video explaining the action you need to take to make money. No more "Woulda, coulda, shoulda"
Access to over 55,000 stock analysis videos
Access an ever expanding library (55,000) of educational videos that will save you time and make you money
Join a team of friends and traders that have one thing in common; a burning desire to succeed.

Become a Member Today!
Gain immediate access to all our exclusive articles, features, how-to's, discussion group and much more...
Satisfaction Guaranteed!
Your Stock Market Mentor membership comes with a 14 day, no questions asked, 100% money back guarantee!