Weight Watchers International Inc (NYSE:WTW)
Bands Volume 200 SMA 50 SMA 20 SMA Videos Alerts Articles Events

debeers: $WTW/$WYNN-When a story changes i change my mind. What, sir, do you do?? Both shoulda been very positive today and neither is. Woulda coulda shoulda papers the landscape...................... people vote with their money
Chris_P: $WTW Is it still forming the cup or in a handle?
bRobert: @Chris_P $WTW If it breaks above $50 you get the naming rights. Very tight consolidation. Still behaving
DAN: @bRobert @Chris_P $WTW That's how I'd look at it too. Right now, it's still just trading in a relatively tight pattern and could go either way. (We shouldn't ever extrapolate into the future with a prediction that it will do something). I like the ...
rachel: ...
7. $WTW -- Cup & Handle? Note the high volume breakout on Oct 2nd. Didn't follow through...but is building the right side of the base.
8. $MCHP – good uptrend.
Growth:
9. $ALGN – new high on volume.
10. $ESNT – new high ...
DAN: $WTW -- conginuing to move out of a$45-47 consolidation. $50 would be an all time high. And with 27% of the float being short, I wouldn't be surprised to see that level tested in the next couple of week -- earnings are due on November 2nd.
bnnybklyn: @DAN $WTW since i bought it years ago at $70+ i know it's not an ATH. Sold at $9.98 right after I joined and then watched it go to the moon ...cry me a river, i know, ha.
Junior1: @bnnybklyn $WTW ATH = 86.97. May 2012
woodman: @DAN $WTW - hope you are right, Dan. :) I've had a core position in this for a while (by my standards, anyway), sold some when it last seemed to get a little extended, and bought them back on the pullback to the 50 day. Never selling all, and keeping a core, has been good with this one. I suspect earnings are coming soon, but I've only seen an estimated date in early Nov.
DAN: @bnnybklyn $WTW Gotcha! Was higher in 2013. I just didn't look back that far. 8-\
Robert1965: @DAN $WTW I had just a week ago 44.87 46.07, got stopped with dropped to 44.14, at 44.16, bad trading bad luck
debeers: ...
$KEM & $WTW- Take your lead not from me but from BlackRock for $KEM and I think that the 11.9% of the stock is only the 1st acquisition. WTW-Oprah's cauliflower blended potatoes and Oprah's stock are getting fatter by the day. By the way, the hi ...
debeers: $WTW/$KEM- The reference to the Weight Watchers of the past with the 73 buck high was an invidious comparison because there was no NutriSystem, Planet Fitness, or any other self help entitywhen Weight Watchers started. I got an e-mail from someone wh ...
bRobert: $RACE $WTW Same chart. Squeeze over 50d.
bRobert: $WTW $RACE Long both. Waiting for CLEAR breakout from sideways consolidation to commit more capital. Still teasing
debeers: $LRCX/$WTW/$FCX- Providing you didn't look back after last week, you saw Oprah rise again today. The little LAM gambols ahead of earnings and Dr. Copper $FCX is telling you that the economy isn't stalling out. Elsewhere $BLUE was the biggest bio winner as the lead Bio analyst at Evercore upgraded it to outperform.
Vehid: $WTW pulled back to 50dma. What are your takes? Were we longs wrong or too early to say that and this is a add opportunity?
Robert1965: @Vehid $WTW I added in the first drop, at 44.77, went to 44.56, seemed ok, went above 45.29, but down again to 44.60, now again stuck at break even 44.82, on the add
Vehid: @Robert1965 $WTW I added at $45.99. Now under water
Robert1965: $WTW, anyone adding to this here, I got out yesterday at the close
bRobert: @Robert1965 $WTW Long from lower. Plenty of time to add when breakout confirmed. Still teasing
Vehid: $WTW some buyers showed up and I added to my position
Junior1: $WTW Am I looking at the chart correctly... with only two exceptions, WTW has traded above the previous day's close since 9/6/17
Junior1: @Junior1 $WTW And if so, one could buy the close and sell the next day, should one expect the expected.
Reif99: @Junior1 $WTW 10/5, 10/6, 10/9 opened lower all three days. Most have opened higher for sure
Junior1: @Reif99 $WTW Correct. And then traded higher then the close intraday
geotheo: @Nepenthe $NTRI Try $WTW. Both do weight reducing. Better entry on $WTW.
DAN: @geotheo @Nepenthe $NTRI $WTW Both of these look good, geotheo. Thanks for noting them.
geotheo: @DAN $NTRI $WTW Just a note that buying these stocks doesn't help one reduce their own weight. I bought these last week and have not lost any those extra 15 lbs I'm carrying. I guess I'll have to try eating less and exercising.
DAN: @geotheo $NTRI $WTW depends on how closely you're watching them. If you're "nervous eating" because you're too fixated on the price, you'll definitely pay the price. LOL.
debeers: $WTW-So here's the why and wherefore. Apparently Oprah has figured out how to mix cauliflower grains with mashed potatoes so you feel as if you are eating just mashed potatoes. She's plugging this everywhere. If she can get chocolate to do this--I'm in. Otherwise, just a 2nd helping of stock please.
Junior1: Not going to wait for BO, per weekend update. STO $WTW Nov 17 41.0 Puts @ 2.16 Have an alert set to the uptrend line. If that gets hit, I'll cover.
success: last week I moved back into the market reducing the cash position to 75% with small positions in 20 stocks . . tight trailing stops of 2-3%. 10 were stopped out for a small net gain. Of the ten, Two stocks were added back $PRAH and SYMC . . of the other seven, five are below there sell points and two are above. Current return on remaining original position for the wk was 2.7%. New adds are $CALA, $DXC, $NXPI, $ROL, $TTD, $WTW, $KEM . . . all with 2-3% trailing stops . .@DAN . . set up excel spreadsheet to track and leveraging TC2000 for alerts . .
Robert1965: $WTW, $NVDA, anyone adding today, thinking adding $NVDA, selling OCT 13 187.50 C at 2.22, thoughts
bRobert: @Robert1965 $WTW $NVDA NVDA . Covered call or naked short?
Robert1965: @bRobert $WTW $NVDA covered
issues: @success $PRAH $CALA $DXC $NXPI $ROL $TTD $WTW $KEM It would seem the stops were too tight. Fixed stops that you manually move up I have found are better than the trailing stops that get hit far too often.
success: @issues $PRAH $CALA $DXC $NXPI $ROL $TTD $WTW $KEM @issues . .saw this late as was out most of the afternoon . . I know I have tight stops and small positions . . with the market at the top I prefer to stay tighter and if I get stopped out I re-look at things and get back in if appropriate. I like your idea . . . with TC 2000 I can set the fixed stop and then set an alert should the stock rise a certain percent and that would be my notice to raise the stop. I have changed my approach given I have been in cash the last 6 weeks. More stocks, tighter stops given where the market is and add incremental buys at 3-4% gains . . will re-look at the trailing stops I have and move them to fixed stop lost. thanks for the help . .
debeers: @bRobert $WTW -Love your stuff.
Robert1965: @Bridget $WTW are you adding any
Bridget: @Robert1965 $WTW You should certainly add here. Stop just below $44
debeers: $WTW-if you are not already in this one you should be and you can take your clue not only from Woodman but Oprah Winfrey who added to her 6,369,893 shares on October 2nd. Why do you suppose she did that? I'll tell you why if you haven't already gues ...
woodman: @debeers $WTW - I think she has more shares than I do.
gwenzee: @debeers $WTW Vintage debeers!!!
bRobert: @woodman $WTW Oprah is overweight WTW Nice analysis
Bridget: $WTW starting to break out of this squeeze
woodman: @Bridget $WTW - I've been patiently waiting for this.
dickensg: $WTW breaking out this morning.
psa512: $WTW is breaking out of a squeeze also
issues: @psa512 $WTW bought starter!
woodman: $WTW grinding away at the 50 day level. BBs narrowing.
captron: @woodman $WTW I had to pick between $WTW and $NTRI last week and picked the later. So far, it has been a winner.A little more short interest. I have been burned holding $WTW before. I know, shame on me. Have a great weekend.
Gary: ...
15. $WTW – 25% of float short. Earnings all over the place. Watch $40 as support.
16. $SEDG – normal pullback
17. $WYNN – popping out of squeeze

woodman: $WTW
debeers: @woodman $WTW -gettin' fatter.
bigbartabs: @debeers @woodman $WTW ... I guess since it was already fatter, it's actually re-fatting. Damn fad diets I think.
woodman: @bigbartabs @debeers $WTW - hmm, it's dropping a few lbs here.
genki: $WTW@Dan Hi Dan, how would you play $WTW here? Thanks.
DAN: @genki $WTW I would wait (pardon the pun). Stock is holding at 50-day MA and above $40. But I think you can wait until tomorrow before doing anything. Seems like it's putting in a bottom, and it's been in consolidation for the past month and a half.
genki: @DAN $WTW Thanks.
champ: $WTW @ $43.13 on the closed and the stock had a nice bounce of $1.87 off of todays low.
woodman: $WTW - keep on your radar.
trader123: @woodman $WTW Thank you! Nice set-up near the 50 day
woodman: $WTW is back to the 50 day.
steve71: @woodman $WTW Tempting to take a bite here. The 50 dma looks like it has worked a couple of times. Someone explained to me that the $WTW food isn't all that expensive for people who aren't buying other food except produce.
woodman: $WTW pulling back to a rising 50 day. May be a decent opportunity brewing, unless folks give up on their diets when the summer is over. :-?
Joe1927: @DAN $APRN I was in the foodservice business when the bagel craze started. Stores opened on every corner teaching the joy of water boiled bagels, then $DNKN put 2 pieces of equip. in their shops and overnight became the biggest bagel retailer. It didn't take long to see for rent signs on a lot of street corners. I keep hearing about the threat from $AMZN which is real, but what about Omaha Steaks, or even $WTW, they both have databases of customers who already buy mail order food. Or maybe I'm missing the bigger picture again, I thought $NFLX was just a mail order Blockbuster Video and wouldn't last a year.
Bridget: Also surprised that $MCD is up today. Probably because $WTW is up again.
ROSEY: @Joe1927 $APRN $DNKN $AMZN $WTW $NFLX R U still in the business, or should i ask....R U watching over the food business of all forms, from field to restaurants and grocers? Dp you have any comments on Kroger, Wendy's, Red Lobster?
champ: $WTW ....still really strong.......
bigbartabs: @champ $WTW ... for those holding this stock, I would watch weekly monthly volumes closely... and take profits when exhausted. It will probably be pretty obvious when the accumulation ends... FWIW
RedLeaf1: $WTW up $7 after hours after reporting. Go Oprah!
champ: @RedLeaf1 $WTW ---- Don't see any numbers at this time or guidance....looking....
RedLeaf1: @champ $WTW Big 16 cent beat on earnings. Conference call starting shortly. Ist earnings report since new CEO took over.
champ: $WTW --- Very nice move in the AH's on a beat of $0.17 and they also beat on revs by $12m and they guided higher....
champ: $WTW ....I'm short this morning....for now.
champ: @DAN $BIDU ----- Yes, most are always..... either to early or to late.....I just caught a great move on $WTW.... but OUT for now.
Junior1: @champ $WTW wow, 3 bearish engulfing days in the last 6! ER tomorrow
champ: @Junior1 $WTW ---- We can Thank $NTRI for this move...
Robert1965: @champ $WTW I did the same only got 1/2 the order filled, 34.27. are you some taking profits,
Robert1965: @Robert1965 $WTW out at 33.18
champ: @Robert1965 $WTW--- I'm Out for now.... but watching.....
champ: @woodman $NTRI --- Hard to know whats going to happen...I lost track of it today or I would have shorted the stock but I wouldn't swing after a drop, like it had today. However, now I'm watching $WTW because it could do the same...?... after they report or it could start before...but I really don't know about that either.
woodman: @champ $NTRI $WTW - I've been holding $WTW as one of my larger positions for some time now. But I sold half today. I probably should have held closer to the earnings date next week, but I will be on vacation next week and decided to cut it now given the good profit and unpredictability of my schedule tomorrow and next week. But I may sell more before earnings.
champ: @woodman $NTRI $WTW ---- As you know I have been in and out of $WTW, all the way back at the beginning and the @GreenGhosh give me hell when he was around....it was really funny at the time when I broke the News on Oprah, when she bought into the company and took that 10% stake in the company in 2015 and he said ...tell me that its not true.... that you bought into this lousy company and then it when right up. I think that I bought in at around $5 or $6 and it went right up to around $25 and I had size because I was adding at every $1. He was a real ass....a paper trader.
Bridget: $WTW and $NTRI making a move high with earnings coming up.
woodman: @Bridget $WTW $NTRI - $WTW has been an absolute gift. I bought it in the 16s and 17s. Protectively sold it before earnings in the 21s. Bought it back in the 22s and bought more in the 23s. Have held it since. I'm thinking of selling half before earnings and holding the other half through, but still working on the plan.
bnnybklyn: @woodman $WTW $NTRI bought $WTW in the $70's years ago and didn't pay attention to stocks for years. Got smart last year and starting learning from SMM and sold when it hit below $10, which was a suggested Dan capitulation point. I now have a personal hatred, clearly misdirected, away from myself towards this stock. Win it woodman. Make it bow down to you on my behalf :)
woodman: @bnnybklyn $WTW $NTRI - Sorry to hear it, and thanks for your encouragement. In the misery loves company department, I think we all have experienced a similar tale of woe at some point.
bigbartabs: @woodman $WTW ... I'm still trying to figure out what the last W stands for. This thing is so damn strong, it must have something to do with a cuss word.
gwenzee: @bigbartabs $WTW Have to help on this one. WT stands for weight. W stands for watchers. Hence, WTW.
bigbartabs: @gwenzee $WTW ... stands for Weight Watchers?. Well, that's no fun.
Bridget: #notes: Earnings after close or tomorrow morning: $STX $MCD $CAT $GOOGL $GM $AAOI - new high $BZUN - new high $WTW $NTRI - still working $JKS - flagging $CC - moving higher after flag $COHR $MOMO - higher volume $YY - chinese internet stocks up Breakouts: $PETS - on earnings $HON - after earnings $LITE - $VEEV - decent volume $NYT - ER on 7/27 $IONS $NXST $SBGI - starting to breakout IPOs $RETA - breakout and pullback $AKCS - still working, buy in the morning $BIVV - new high $RACE - working
DrScience: @TRICIA $WTW Cramer always says that if you like a stock at, say, $20, you'll like it more at $10. The shorts liked $WTW at $25... They oughta love it now at $38!
DAN: @DrScience $WTW Funny!
champ: $WTW @ $36.60 ....down -$1.40 off the high. It could be time to take profits....I don't really know but I did take profits .......and I now have a #Short Spec position, for now and it seems to be working but I might cover at anytime.
Junior1: $WTW Attention Option Premium sellers... very high Implied Vol on their options, though thinly traded. Check out the 4 Aug weekly. Maybe it's because they report earnings on the 3rd of Aug
steve71: $WTW Weight Watchers still powers up. The founders really understand the American psyche with this product. Are you fat? Order some food at premium prices and eat it! Another option might be to EAT LESS FOOD, but where's the profit in that? Long. ER 8/3
woodman: @steve71 $WTW - still long as well. It has been an amazing ride.
TRICIA: $WTW -- how can this still be 30% short? Am I seeing this correctly?
Visit the Trading Forum to join in the discussion.
| | |
| --- | --- |
| Stock Price | $USD 63.50 |
| Change | 3.78% |
| Volume | 2,067,900 |
Weight Watchers International, Inc. is a provider of weight management services, operating globally through a network of Company-owned and franchise operations.
Request Video of WTW
Already a member?
Sign in here.
Earnings
February 28th, 2018 - 2017 Q4 Earnings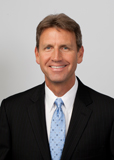 Dan Fitzpatrick
Stock Market Mentor gives you EVERYTHING you need to succeed in the market; all in one place. How easy is that? Dan Fitzpatrick and his elite community of traders share trading ideas, strategies and much more. Dan Fitzpatrick--a world class Technical Analyst, trading coach and regular CNBC contributor--gives you access to all of this with a 14 day FREE membership. Get started TODAY and start trading better TOMORROW with the following premium content:
Nightly video Strategy Sessions with a game plan for tomorrow
Got a stock you want Dan to look at? Just ask.
Patent pending video alerts instantly delivered to you when one of Dan's trading signals is triggered. This is not your typical price alert. This is a short video explaining the action you need to take to make money. No more "Woulda, coulda, shoulda"
Access to over 53,000 stock analysis videos
Access an ever expanding library (53,000) of educational videos that will save you time and make you money
Join a team of friends and traders that have one thing in common; a burning desire to succeed.

Become a Member Today!
Gain immediate access to all our exclusive articles, features, how-to's, discussion group and much more...
Satisfaction Guaranteed!
Your Stock Market Mentor membership comes with a 14 day, no questions asked, 100% money back guarantee!