Weight Watchers International Inc (NYSE:WTW)
Bands Volume 200 SMA 50 SMA 20 SMA Videos Alerts Articles Events

woodman: $WTW moving up still.
bigbartabs: @woodman $WTW ... What the Wuck?
woodman: @bigbartabs $WTW - reports 5/3 amc. Maybe a little more of a run to go.
woodman: $WTW - working.
woodman: $WTW testing resistance (intraday high of 3/20). Long.
Motorman: $WTW holding up in this tape
woodman: $WTW continues inching up.
captron: $WTW Evidently does not need Oprah's millions to be successful. Day 3 of the reversal. Sill holding.
Junior1:
woodman: @Junior1 $WTW - I'm still holding my long position. Looking a little more promising here, but BBs are wide and it's just kind of lollygagging around right now. I have a stop in place in case it decides to roll over.
puttz: @woodman $WTW Good job. I got stopped out yesterday by around 10 Cents:(
puttz: $WTW Stopped out for a tiny gain. Time to move on.
Junior1: $BA $WYNN $NFLX $WTW All bouncing around intraday VWAP... and now going below
puttz: $WTW Got sucked in to adding to my position when it took out yesterdays high.
Junior1: @puttz $WTW This is setting up to be a great short. H/S... is this the top of the right hand shoulder? food for thought. If so, measured move down is huge.
puttz: @Junior1 $WTW Stop is in place for a break even trade.
DrScience: @Junior1 $WTW Risking 1.50 to 3.00 for a ride down 6 to support, and possibly 14.50 to the 200 DMA. R/R very good.
Junior1: @DrScience $WTW yes. I'm working on the right position for shorting this. with today's HOD as "I'm wrong"
Junior1: @DrScience $WTW @DAN what's your opinion, If I may of this idea: Shorting is expensive... So I went synthetic...Using April 20 options... Sold 65.0 Calls, Bought 60.0 puts ... @ credit of 1.66 A break of 66.36 and I'm out.
DrScience: @Junior1 $WTW Buying APR 70/75 BuCS @ .75 CR could offer a hedge, and selling APR 55 Puts on a move below the 50 DMA would pay for the hedge and reduce some risk.
DAN: @Junior1 $WTW I don't have an opinion on WTW b/c it's just not interesting to me. Nothing against the weight watchers here...but I don't see any type of pattern or price action that gives me the sense that I can capitalize on it. It's hanging at the 50-day MA, down from a 5 day selloff...in between support at $60 and resistance at $70. I'd say that the 65 call sale might work...though honestly, it might not. 60 puts seem pretty far OTM to me. And that's not a hedged trade. You make money if the stock goes down...fast. But if the stock rallies 25 cents, your calls are under water and your put is losing money. That's what I think, anyway. --Dan
Junior1: @DAN $WTW yes, thank you. That is the idea here. Basically calling today's high, THE high of the right hand shoulder. Getting in early with low risk entry. thanks again.
puttz: @DAN $WTW I wound not have added to my position if I didn't have a nice profit in the stock. The way I'm trading it is in a box of 60 to 75 and trading just above the 50 which is in an uptrend. If it trades below the 50 dma than i"m out without harm
DAN: @Junior1 $WTW OK. I get what you are doing, Junior1. Just manage it. Make sure that it doesn't go against you too much. (I don't think it will though. WTW looks pretty weak. It's just not a trade that I would make...even though it might work out just fine. --Dan
DAN: @puttz $WTW That works, puttz. Nice job articulating your strategy/plan. That's exactly what you want to be doing. Say, with specificity, what you need to see. Great job! Dan
woodman: @puttz $WTW - I'm in for a swing trade too. I initially bought the bounce on 3/7 and 3/8. A swing of your mentioned 60 to 75, if that pans out, would be a nice profit. I'm still in it.
Junior1:
issues: @Junior1 $MU $NFLX $WYNN $WTW Junior is your middle name courage?
puttz: @woodman $WTW I'm still in also. Still printing higher highs and higher lows however on declining volume which may be a problem. I think there will be some real headwinds in the 70ish area if not before. Planing on holding as long as the 50 day holds.
woodman: $WTW - climbing back.
woodman: $WTW - the train is getting smaller in the distance.
woodman: $WTW - may be done pulling back.
woodman: $WTW - watch to see if the pullback is over.
captron: @woodman $WTW Someone knew about this early. WTWOprah Sells 2.36 Million Shares Of Weight Watchers
mdpaul21: $wtw Selling was overdone I think, starting a position is this today.
issues: @mdpaul21 $wtw so far not much of a bounce.
captron: $WTW Waiting for the bounce. Or has the bloom come off the rose?
champ: @captron $WTW ---- The stock should or might hold the 50 day but the stock had a great run into earnings and was also a great short. It will all happen again...but for now, this trade is over or a hold until the next earnings run but I would park $$$$'s somewhere else.
Danzguy: $WTW (IBD) swept up more than 10% after reporting a 63% EPS gain and a 16% rise in revenue, both above consensus views. Management also raised its full-year earnings guidance to well above expectations, and announced it's shifting its focus from diet to overall health, aiming to become "a partner in health and wellness." The stock is extended, in a profit-taking zone after clearing a cup-with-handle base in January.
dmccoy: $WTW - watching for a possible 59 min trade
Robert1965: $WTW did anyone short this tried kept missing, now I think it is too low to short
woodman: @Robert1965 $WTW - I sold 2/3 of mine yesterday before the report. I'm somewhat amazed it is now trading lower than where I sold it. I did the same thing with $SQ, with the same result, which has led to similar amazement.
spmeyers: @Robert1965 $WTW right at support, more a buy than a short -- shorting strong stocks is risky
champ: $WTW.... dropped...about $9 off the high....my short is in play.
woodman: $WTW has managed to work itself into a bearish engulfing candle. On "bigly" volume, no less.
gwenzee: @woodman $WTW Pretty sad when you can't even trust Oprah.
woodman: @gwenzee $WTW - I know it!
issues: @gwenzee $WTW She's been suggested as a possible Presidential candidate, so I guess (no kidding) we can't mention her since that would be too political for some of the more sensitive folks here - h ho ho hoho ho
gwenzee: @issues $WTW Only if she becomes a candidate.....Ha Ha Ha back atcha
woodman: @Henry $NTRI - Ha, Henry. $22 higher, that's it? I sold half my $WTW going into its earnings amc today. I *hope* NTRI's demise is because $WTW is kicking its butt ... or eating its lunch, if you like. But who knows.
captron: $WTW - Out of my position. Don't like the way it has been acting in the face of earnings. I would think during the holiday seasons, there would not be new membership however in the 1st quarter, a different story. Gotta loose that holiday fat.
shoredriver: $WTW...Beat and good guidance......likely open strong in a.m.
shoredriver: $WTW $NTRI...Hopefully $WTW does not pull a $NTRI.....
bRobert: $WTW Flag/cup . targets $82 ./ $90+ . Earning 2/22. Similar to W, will be taking significant profits and adding hedges prior.
debeers: @bRobert $WTW -You're a fat cat on this one. Congrats.
bRobert: @debeers $WTW It's a pairs trade with $RACE. I lean to the lean
bRobert: $WTW . Target $90 + . Weekly squeeze breakout. Add on pullbacks
mgoodw: @bRobert $WTW Welcome back bRobert!
Robert1965: @bRobert $WTW what do you consider a pull back looking for $70.00, is that too low
bRobert: @Robert1965 $WTW The lower the better :) Under current market conditions the risk/reward is less favorable for a new position unless the stock is closer to the 50d. WTW is easy to hold at this level with a stop until earnings. 2/27 . There are MANY other stocks that are offering a more favorable risk reward now.
woodman: $WTW - has held up well. It hasn't fallen below the 21dEMA during all this Market turmoil.
bRobert: $WTW . Still holding full position stock/calls WEEKLY target $90+ . (unchanged since triggered >50 )
champ: $WTW ....running and I added
champ: $WTW------OUT.....on the hight turn.....took the $$$$.
debeers: @champ $WTW -Its official--you're buyin' dinner
bRobert: @champ $WTW Ferrari (RACE) is giving away WTW membership with each purchase. ;) Target $90 Weekly squeeze breakout
captron: $WTW On fire and still going.
rah: $WTW (from Woodmans List) up 15% on release of Strategic Vision for next few years - 2020.
bRobert: @captron $WTW Target 1 $90 Weekly squeeze breakout WEEKLY squeeze breakouts make large sustained moves.
captron: @bRobert $WTW There is also about 5 days of short covering which would help it along.
bRobert: @captron $WTW Better than a kick in the butt.
champ: $WTW @ $73 ----- This could be a good Spec Day trade short...??....at this level.
judysteiner: $wtw STILL Going ,, in
bRobert: @champ $WTW Why fight the prevailing trend? You must root for the salmon
champ: @bRobert $WTW @ $74 ----- Extremely strong, on news...up 17%.... but I'm watching for a new short....but only if it turns.
bRobert: @champ $WTW I understand ultra short trends. But In long term much more to be made on the upside. $90 + will be printed
bRobert: @Robert1965 $WTW You can trade almost anything on a 1 min/5 minute chart. there are ebbs and flows. Make sure though that this is your game. You're going against the prevailing long term trend
Robert1965: @champ $WTW what would be the turn 71-70
Robert1965: @bRobert $WTW no I think it went up too fast, missed the entry 64.80 i was too slow kept chasing it then gave up when it hit 70
bRobert: @Robert1965 $WTW this was one to own/hold since the WEEKLY squeeze breakout. these are powerful movers. See how well behaved this was during the market downtrend drama . Courage under fire. Never sold a single share or call.
bRobert: $WTW . Weekly flag. Target 1 $90 . Long calls
bRobert: $WTW "phase 3" Weekly breakout
bRobert: $WTW weekly breakout. Early phase 3. Short squeeze.
bRobert: $WTW Weekly squeeze breakout/throwback. Target 1 $90
issues: @bRobert $WTW Rob Missed you yesterday. Glad you're back. I feel more confident with your posts. I added to $CBOE and bought $CNC $MDT $GGG $WB. Thanks for you!!!
bRobert: $WTW Sale likely over . This came out of a tight WEEKLY volatility squeeze Target 1 $90
barbed: $wtw What happened to WTW this morning?
captron: $WTW My trailing stop got hit. It was a nice run.
bRobert: @barbed $wtw Nothing. do you think it just goes straight up? It has moved up 50% .in less than a month.
barbed: @bRobert $wtw Good reminder. Thank you.
Robert1965: @bRobert $wtw Would you start a postion on the pull back here or wait
bRobert: @Robert1965 $wtw . I would ideally like to see a green candle but a strong reversal is mitigating losses. If you're aggressive , add with a stop just below today's low. Conservative, wait for green candle and place stop below .
bRobert: $WTW Walking to $90 target 1. WEEKLY chart shows the power of squeezes in this time frame. (more than a day or two) Long calls from below. Add on pullbacks/higher lows
captron: @bRobert $WTW I am interested as to how you come up with 90 for a target.
bRobert: @captron $WTW WEEKLY chart. huge cup & handle ish formation. handle $50 . cup nadir $10 . 50 - 10 +50 . = . $90. Conceptually, this is coming out of a vey tight WEEKLY squeeze. WEEKLy/MONTHLY squeeze breakouts make huge sustained moves. that fit the timeframe. That's why I focus on long term charts. I scout for longer term employees that will provide huge point gains. I only need a few of them. Very easy to manage with a day job. I sleep welll at night.
bRobert: $WTW $90 + target Add on pullbacks/bounce
woodman: $WTW $TSCO - continue to climb.
woodman: $WTW moving well.
bRobert: $WTW $W $NUS All high short interest. All with high upside potential.
mgoodw: @bRobert $WTW $W $NUS Do you have a price target on WTW?
Visit the Trading Forum to join in the discussion.
| | |
| --- | --- |
| Stock Price | $USD 92.58 |
| Change | 0.86% |
| Volume | 1,542,740 |
Weight Watchers International, Inc. is a provider of weight management services, operating globally through a network of Company-owned and franchise operations.
Request Video of WTW
Already a member?
Sign in here.
Earnings
August 2nd, 2018 - 2018 Q2 Earnings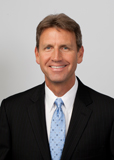 Dan Fitzpatrick
Stock Market Mentor gives you EVERYTHING you need to succeed in the market; all in one place. How easy is that? Dan Fitzpatrick and his elite community of traders share trading ideas, strategies and much more. Dan Fitzpatrick--a world class Technical Analyst, trading coach and regular CNBC contributor--gives you access to all of this with a 14 day FREE membership. Get started TODAY and start trading better TOMORROW with the following premium content:
Nightly video Strategy Sessions with a game plan for tomorrow
Got a stock you want Dan to look at? Just ask.
Patent pending video alerts instantly delivered to you when one of Dan's trading signals is triggered. This is not your typical price alert. This is a short video explaining the action you need to take to make money. No more "Woulda, coulda, shoulda"
Access to over 56,700 stock analysis videos
Access an ever expanding library (56,700) of educational videos that will save you time and make you money
Join a team of friends and traders that have one thing in common; a burning desire to succeed.

Become a Member Today!
Gain immediate access to all our exclusive articles, features, how-to's, discussion group and much more...
Satisfaction Guaranteed!
Your Stock Market Mentor membership comes with a 14 day, no questions asked, 100% money back guarantee!