XOMA Corporation (NASDAQ:XOMA)
Bands Volume 200 SMA 50 SMA 20 SMA Videos Alerts Articles Events

peppercorn: @Aragorn thanks for these #InsideMonths to consider and track for FEB 2018 - $ADXS $AGCO $AGX $ALNY $ALRM $APT $ATAI $AVAV $BCOV $BLUE $BMRN $CALA $CGNX $CLX $CRTO $DBA $DBD $EFOI $EQT $EYES $GBTC $GLUU $GNC $HQY $IBP $INVE $JJC $KMG $KSU $LAKE $LL $MBI $MDC $MEI $MMC $NTES $OAS $ONCE $ONVO $PAY $PCG $PRTA $PTLA $QRVO $SAIC $SDRL $SFUN $SNAP $SPWR $SWKS $T $TELL $TGI $TRIL $TROV $TROX $USCR $WATT $XOMA $XONE
bRobert: $XOMA Textbook volatility squeeze breakout. Short interest nearly 25%
maratom71: @DAN $XOMA Is a person chasing, at this point? TYIA!
DAN: @maratom71 $XOMA I think you'd be chasing. It's right back up to resistance. Not sure that it's reasonable to ask for additional upside TODAY when it's already up 17%
issues: @DAN $XOMA Take a gander at $DO (above comments on earnings beat.) Not too hot, not too cold, but just right for a buy from you?
Kid2old: @Aragorn $AAL $ADBE $ADRO $ALK $ALNY $AMZN $APA $ASPS $ATI $ATVI $BIB $BIDU $BMY $CA $CAKE $CANF $CBRL $CBS $CEMP $CENX $CMG $COG $COR $CORE $COST $CRM $CSX $CTL $CTRP $CTSH $CVLT $DATA $DIS $DPLO $DRI $DSX $EAT $EBAY $EQIX $EXPE $FBIO $FDX $FOLD $FRSH $FTI $GOOG $GOOGL $GWW $HERO $HLF $IBB $ILMN $INSY $IP $ITB $JBHT $JUNO $KMI $LAKE $LJPC $LL $LNKD $LOCO $LOW $LVLT $LVS $MLNX $MSFT $MXL $MYGN $NDAQ $NDLS $NOC $NTES $NVDA $ONVO $ORCL $PM $QLD $QQQ $R $RAX $RDUS $RENN $RH $RL $RMBS $RWLK $SAVE $SDRL $SGY $SINA $SLCA $SU $SVXY $SWHC $SWN $SYNA $TASR $TDW $TQQQ $TREX $TROV $TSCO $TSLA $UA $ULTI $UTX $UVXY $V $VA $VISN $VIXY $VRX $VXX $WHR $WY $XHB $XIV $XLK $XLY $XOMA $XONE
AB: @Aragorn $Z - inside month and up $ACE $AEM $AFL $AFSI $AGQ $ALL $ANGI $APC $ATAI $AU $BA $BG $CA $CB $CENX $CHRW $CL $CLR $CLX $CMG $CNQ $COP $COST $CRM $CSCO $CTSH $CVX $DANG $DBA $DIA $DIS $DJ-30 $EPS $ERX $EW $FANG $FMX $FSLR $GDDY $GE $GLD $GM $GOOG $HAR $HD $IACI $INTU $IOC $JASO $JUNO $KO $LLL $LMCA $LMT $LOW $LUV $LYB $MA $MAR $MCD $MDLZ $MLNX $MPC $MRO $MSFT $MU $MY $NEM $NFX $NOC $NTES $OA $OAS $PAAS $PCLN $PCP $PEP $PG $PGJ $PM $PSX $PXD $RTN $SBUX $SCCO $SDY $SFUN $SINA $SJM $SLV $SMH $SNDK $SOCL $SPWR $SSYS $SU $TRV $TSL $TWTR $TXN $UNH $UNP $UPS $V $VIPS $WB $WDAY $WLL $WPX $XLE $XLK $XLNX $XLP $XOM $XOMA $XONE $YOKU $Z
ginny: $XOMA XOMA Announces Results From Phase 3 EYEGUARD(TM)-B Study; did not meet the primary endpoint of time to first acute ocular exacerbation (shares halted) (4.40)
jnag698: @ginny -$XOMA- The good news is I sold all my stock 2 days ago. Bad news is that I have to eat my calls. 20% loss on the whole deal.
Kurt1: $XOMA is a small biotech I bought this morning an its took off.
Lavrock: $XOMA - unusual option activity again today with a buyer of 9,525 Aug 4 calls at the asking price of 1.40. IV percentile 86% and IV on Aug options over 210%.
El_Tuito: @Lavrock $XOMA ...saw that. I've held my stock and while it isn't pretty, I'm sure as soon as the market dust settles ...they'll be back hitting $XOMA. One of the big hedgies (a successful one) loves $XOMA. Going to have to do some research this weekend to find out it was
El_Tuito: $XOMA $BLRX ...added to both. Another Huge day for $XOMA on the Call Flow board. As for $BLRX, volume is really spiking, Friday there was a half million share block trade after market so all the tell tail signs of the Hedgies pulling their usual shenanigans are there ...
El_Tuito: $XOMA another day, another 12,254 call flow / 499% above average. Read that some big Hedgie (a successful one) has a fixation on this thing, which is OK with me ...long common
El_Tuito: $XOMA Wowzer! ... call flow has doubled to 28,586 / 1,163% above average. Somebody really likes this ... long common
dkoran: @El_Tuito $XOMA- somebody thinks it is going to 5.34 or higher ! I wonder what TRICIA thinks about this company.
judysteiner: $xoma--study reaches target
traderbren: $XOMA - Shares of XOMA Corp.(XOMA) rallied nearly 5% Wednesday after Capital Ventures disclosed in a SEC filing it holds a 6.3% passive stake in the developer of antibody-based therapeutics. The stake is equal to approximately 7.2 million shares.
TRICIA: $XOMA --- is a NO NO @traderbren - see last nigth's post
traderbren: @TRICIA - $XOMA -- Thanks, Tricia. I won't touch it!
TRICIA: $XOMA -- no position ... but note the Baker Bros are dumping ...Baker Bros Form4 $xoma http://bit.ly/1uWjlPs
Muecke: @Tricia $ARWR I also got stopped out today with a very nice profit. Will be holding on to $AAPL $AI $BWP $CMCSA $FB $GNW $GTAT $IYR $MS $MU $WLT $XOMA $ZOES $BA $BAC $MA $TJX $UPS. Also own $XLK and $XLV. Of course, I will have stops on my holdings.
SierraJW: @SalmonRiver1 $OPK $GWPH $XOMA Some Motly Fool info on those 3 companies - http://tinyurl.com/lpsbk9w
Muecke: @SierraJW $XOMA - bought some this morning.
moneyHoHo: $XOMA - Starting a small buy. 4500 July $7.50 calls bought today on the offer@$1.30
Tricia: $FOLD @MOneyhoho .... ok ... you don't have to like the stock to listen to the presentation .... $DVA and $XOMA an $JNJ are on at the same time ...
DrMike54: My 5 top picks for 2014: $XOMA, $PPHM, $GOOG (short), $TSLA (short), $TWTR (short) IMPORTANT CAVEAT: I would cover any of the shorts if they break out over their 2013 highs. Most importantly: May all of you have a joyous, healthy, and prosperous New Year!!!!
boba: $XOMA - On a strong breakout with high volume.
BuffaloBill: SAME SCAN that returned $FB, also returned $CRUS XTEX $MAS EBR $HD KND $NLY PHM $AGNC DPM $REM LEN $PODD NATH $NYMT GTY $DHI LTC $XOMA CTRX $SHFL ETP $GEL WDAY $QUAD AMC
woodman: $XOMA - has been on the rise since pricing its secondary at $3.62 on 8/19. It's now firmly above the 50 day unless it collapses in the last half hour. No position.
BuffaloBill: $XOMA missed this - when a company announces a secondary, expect a drop wait until it falls then when they price, buy as price passes $H from lowest candle by a nickle or 3.99. Target then becomes point of announcement which would be 4.99 nice round trip.
woodman: $XOMA - I like your suggestion. I wish I had been on top of this. I didn't see it until this weekend. There are so many of these in the biotech space.
boba: $XOMA - $DDD is also moving and is coming out of an extended volatility #squeeze. I've been long common for some time but I've just added a small amount of calls to test the move up. See attached; http://seekingalpha.com/article/1628742-3d-systems-set-to-make-investors-very-happy?source=yahoo
Abaltd: $XOMA - 52 week high + volume, wonder what's up !
:
Tricia: ...
$XOMA announced a cardaic proof of concept with partner Servier - put on watch for next 6 months.
$CYTK opened PhaseIII enrollment for acute heart failure - put on watch.
I have no positions in any of these ...I sold $EXEL last night at the ...
debrup: Gapping up&down. Up: $DF +26.8%, WFR +16.5%, $EVOL +13%, $CHTP +12.2%, $IILG +10.4%, $KNXA +9.9%, $ENOC +9.8%, $CSGS +7.9%, $ESRX +6.9%, $RAX +6.1%, $TSEM +5.8%, $ACTS +4.8%, $POWL +4.7%, $SAPE +4.2%, $MAXY +4%, $DMD +3.2%, $RIO +3.1%, $MNTX +2.9%, $JAZZ +2.8%, $ACHN +2.2% Gapping down: $PRMW -21.2%, $PCLN -15.1%, $XOMA -10.1%, $Z -9.6%, $WG -8.7%, $NVTL -7.5%, $IDSY -5.6%, $EXAS -4.8%, $AYR -4.3%, WPZ -3.5%, $EXPE -3.2%, $KRC -2.2%, $UBS -2.2%, $VVUS -1.9%, $PLAB -1.1% Have fun!
Abaltd: $XOMA - something going on, 3rd day above the UBB, 30 % rise in three trading days.
bullmoose: ...
For a look at how fast and far a popped #squeeze could run, look at $NAK, or even $VLTR in the same semiconductor category, which is still running. Look at $CRUS, which I trimmed a little of today. Heck, look what $XOMA did in three days. (That's ch ...
bullmoose: $XOMA - I couldn't post yesterday, though I did in OMM. I bought $XOMA yesterday on the higher low after a pullback from its second breakout. The chart indicates it may be setting up a new channel here. That would provide lots of upside with just a little downside (Tuesday's low). Unfortunately, I couldn't get this out to everyone yesterday as the stock is up 5% premarket. Didn't hold the 5% premarket rise, but let's see if it stabilizes here and starts rising back up.
bullmoose: Yeah, we're back up! (For me, it wasn't until this evening that I was able to get back in.) Can't wait til tomorrow. I found some nicely positioned semis to trade: $CREE, $FCS, $TXN and VLTR. I'll re-post these in the morning. I'll also re-post some trades I've been making in the past couple days that I mentioned on OMM. $NE worked out very nice. $ACH and $YZC are too. I just bought some $XOMA today. It's much riskier, but I've defined my risk under yesterday's low, and will raise that to today's low if it opens up. See you all in the morning. @Gary, thanks for all the hard work to get us back on track.
slowtime: $XOMA - down 12.5%. Any reason??? @slowtime
bullmoose: ...
I did buy $NLY and a couple more $NG March 12.50 calls. Hopefully it's finding support here at the 50-day EMA but I have to admit I'm taking a chance and buying before confirmation, which I don't normally do. That's why I kept the buy small. A drop ...
CallaLilly: $XOMA - potential ...http://biotechstrategyblog.com/2011/01/insights-of-the-decade.html/
bullmoose: ...
One I'm not in but I want in, is SQM. I'm hoping to get a test of the breakout. $VMC looked good early but has fallen back. $XOMA has a nice bull flag going after pulling back from a huge three-day pop. $YZC is another that looks good here. And GOK ...
bullmoose: SHZ - For those of you thinking about whether or not to take some profits here, take a look at the $XOMA daily chart and remember the 3-day rule. You can always buy back in later. My guess is that you'll be able to get it lower than it is right now.
taylor: $PCLN, $FSLR, $GOOG, $FFIV, $LULU, $BIDU, $CMG - Market momentum - former high flyers coming back to earth? Commodity plays rockin' ! Doing Well... $MCP 3.7600 7.60% 53.20 $AEM 2.5399 3.40% 77.08 $REE 2.4700 21.05% 14.20 $SHLD 2.4201 3.53% 70.84 $GLD 2.1799 1.61% 137.19 $AGU 1.6900 1.97% 87.18 $SLW 1.6700 4.56% 38.24 $GDXJ 1.6200 4.26% 39.56 $PAAS 1.6000 4.06% 40.95 $GDX 1.4699 2.46% 61.00 Doing Poorly... $PCLN -2.5299 -0.61% 405.70 $FSLR -1.9000 -1.44% 129.27 $GOOG -1.7500 -0.29% 600.63 $FFIV -1.3699 -1.01% 133.52 $LULU -1.3200 -1.84% 70.40 $BIDU -1.3200 -1.31% 98.80 $CMG -1.2399 -0.55% 221.49 $AVB -1.1199 -0.99% 111.48 $RL -1.0999 -0.97% 111.72 $XOMA -1.0900 -17.75% 5.05
boba: $XOMA - @bullmoose, guessed we really missed this one. 75% was pocket change.
EH: @DAN-XOMA would you please cover $XOMA in your video is it turnaround story or just wonder for the year end is this one has any Fundamentals in your opinion supporting higher prices.thank you and merry marry Christmas to you and your loved ones
bullmoose: $XOMA - I wasn't going to bring it up because I didn't want to make others sick before Christmas. Almost a triple from when my alert first went off two days ago and more than a double from yesterday's tag of the upper bollinger band.
bullmoose: $XOMA (@EH) - A woulda, coulda, shoulda. There was a report that one of its drugs could be a blockbuster diabetes drug. It will be releasing data in thew first half of the year. The rise is on speculation. Can't tell you if it will hold up, but when ...
bullmoose: $XOMA - I guess it wouldn't have been a bad idea to buy yesterday's 75% move...or especially this morning's pullback to the upper bollinger band. Woulda, coulda, shoulda.
bullmoose: $XOMA - Wish I had re-set my triggers as this one moved lower because they didn't go off until it was already up above 3.2. A 75% one-day gain would have been nice, even if I only caught a 60% gain. :0]
ballen: $XOMA - Wow, here I am in Berkeley and I haven't been paying to my local companies. @Bullmoose, what do you see ahead? Are you staying in or trading
bullmoose: $XOMA (ballen) - I never got in. Didn't notice it until too late. Need to wait for a pullback now.
mda1224: $XOMA CallaLilly...have you ever traded this before? I have a small position and was betting this thing would skyrocket on the news (several months ago) when they paid back their Goldman loan. I know they also recently started Phase II on their XOMA52. Any insight? Thinking about just selling for the small loss. Thanks @Mike
CallaLilly: $XOMA ... it's been notorious for being the Eighty Cent turn-around stock. It's down low and probably due for a run towards that number. I've traded it and just been too frustrated, wish it well and cannot understand its difficulties. But the little biotechs are so manipulated ... I'd wait, endure the annoyance of looking at a red stock. I did learn a bunch about patience and unless there's a scandal or an FDA complete response letter, these stocks move around. VRMLQ was a lesson in humility for me; in at 22something, it went down to 18 and ran up, ran to 20 ran to 22 and then there was The Thing that moved it to 27ish ... which is probably cheap but I do have an alert for under 23.51 (I sold into strength).
CallaLilly: $SNTA - thanks...I owned this once and can't remember why I let it go. I'll read about it later. $XOMA, which has been a serial ninety cent and fail, upgraded to buy and 2.40 target, up a nickel. Maybe we can have a touch of weekend biotech here while TraderdoctorphotographersnakekillerVic dishes on his latest eighteen layers of #options and greeks.
CallaLilly: $SNTA - just began trading around the "greats" - I am presently down on dndn, hgsi, trgt, vrmlq and did a double yesterday ... but managed a double on pwrm yesterday which is pure junk. I can't even tell you how frustrating this is. $XOMA upgraded to buy 2.40 target and in the mid seventy cents. I have NEPH which I totally do not love, although this has approval in Europe and contracts with the DOD. This is so hard.
captbryan: HEB.. I was stopped out of $HEB a few days before the quick run up and did not catch it to get back in. I have a small 500 share position in $XOMA left just to keep it on the screen. It is probabaly time to add some before it does it's short 1.00 spike- I'll just have to watch my stop closer. These small stocks can be manipulated so easily, they can make their moves before I have time to catch it and react. A bracket order might work better for me to at least get some profits locked in during the moves.
captbryan: ARNA... I got into this one because a low alert went off which I had set.I do not remember why I set the alert but I do not set alerts unless I think there is a good reason at the time so I can act on them quickly when they go off because it usualy happens when I am pushed for time. I looked at the amount the calls were paying then made a quick decision to buy then sell the calls. I am totaly out of $ARNA now with great profits and do not plan to get back in. I usualy do not trade biotechs because of the same reason @Dan has unless there is a compelling chart or reason. I might keep small position or two with my "gambling money". Only holding some $XOMA now in this group and wondering why.
CallaLilly: $XOMA ... on a halt and details of repayment plan to GS. It's been up here so many times and maybe this time it can stay over .90. This is good news ...
CallaLilly: $XOMA - someone who follows biotech well suggested selling into strength, that this won't satisfy its need for cash and it will have to raise some if it doesn't do a hurry-up partnership.
CallaLilly: GNBT - Just looked at it and wondering if it could stay like this until there's more news? I've started buying a basket of biotech/medical things and usually they move on expected news of their own or a competitor's. The last news bit I found was from June 29 and I don't see anything coming up. I just picked up some $XOMA (.76) on the pullback today after Wedbush spoke up defending it.
lugnut: ...
The O'Luggy Mutual Fund of BioPharma: $ABT BMY $PFE LLY WYE GSK These are the big pharmas...I still need to do a pipeline search but they are ripe $IF they will finally break out (I am speaking $PFE and $BMY here...real laggards) Biotech: AMGN...... ...
Visit the Trading Forum to join in the discussion.
| | |
| --- | --- |
| Stock Price | $USD 20.68 |
| Change | -1.38% |
| Volume | 199,946 |
Xoma Ltd is a biopharmaceutical company, which is engaged in the discovery, development and manufacture of therapeutic antibodies and other agents designed to treat inflammatory, autoimmune, infectious and oncological diseases.
Request Video of XOMA
Already a member?
Sign in here.
Earnings
August 8th, 2018 - 2018 Q2 Earnings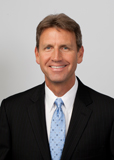 Dan Fitzpatrick
Stock Market Mentor gives you EVERYTHING you need to succeed in the market; all in one place. How easy is that? Dan Fitzpatrick and his elite community of traders share trading ideas, strategies and much more. Dan Fitzpatrick--a world class Technical Analyst, trading coach and regular CNBC contributor--gives you access to all of this with a 14 day FREE membership. Get started TODAY and start trading better TOMORROW with the following premium content:
Nightly video Strategy Sessions with a game plan for tomorrow
Got a stock you want Dan to look at? Just ask.
Patent pending video alerts instantly delivered to you when one of Dan's trading signals is triggered. This is not your typical price alert. This is a short video explaining the action you need to take to make money. No more "Woulda, coulda, shoulda"
Access to over 56,100 stock analysis videos
Access an ever expanding library (56,100) of educational videos that will save you time and make you money
Join a team of friends and traders that have one thing in common; a burning desire to succeed.

Become a Member Today!
Gain immediate access to all our exclusive articles, features, how-to's, discussion group and much more...
Satisfaction Guaranteed!
Your Stock Market Mentor membership comes with a 14 day, no questions asked, 100% money back guarantee!