Zynerba Pharmaceuticals Inc. (NASDAQ:ZYNE)
Bands Volume 200 SMA 50 SMA 20 SMA Videos Alerts Articles Events

Aragorn: @efrain007 $ZYNE Follow up from Friday - it went inside day and up but 8ema is resistance and there just is not enough buying power to push it higher yet. set an alert fro todays HOD and then decide if interested but looks like we may setup a rev strat daily for tomorrow that will bring it lower if we close with a shooting star. Signal is a short below todays low if that condition exists at the EOD.
efrain007: $ZYNE low risk entry
Aragorn: @efrain007 $ZYNE My Friend Woodman just asked me about it what makes it low risk the 100ema or 50sma supposed support? We have an inside inside day. Lets see what happens Monday if they take it higher or lower. Valid actionable signal fro Monday. I have been watching it all week long but it has not shown me anything and the 2 inside days means no one is pushing it up or down. Monday should tell all, but this week just so you know it an inside week and down so we are not trading with a signal long but should be short now
efrain007: @Aragorn $ZYNE I didn't pick up on the inside day thingy because I don't trade those very often so thanks for pointing that out. I was just going by the 50ma holding for two days now. Was going to buy some at close but I think I'll wait now.
Aragorn: @woodman $ZYNE I am in this because of your call out thanks up over 10%
thehook1: $ZYNE constructive b4 earnings...ty Woodman
woodman: @thehook1 $ZYNE - congrats. Sadly, I didn't pull the trigger. Dumb.
thehook1: @Aragorn $ZYNE btw....they report Tuesday before
Aragorn: @thehook1 $ZYNE right you are thanks
Aragorn: $ZYNE - a friend just mentioned to me earnings on Tuesday Pre. Corrected for date it is Tuesday not Monday thanks guys
Aragorn: $ZYNE FYI I sold 3/4 of my position at around 13 even. Will hold the rest fro now
woodman: $ZYNE breaking out of a v/s in the middle of a gap fill.
Henry: $ZYNE biotech disaster du jour
DAN: @Henry $ZYNE Ah yes, the hazards of holding a biotech stock over earnings. Crap shoot with loaded dice...weighted towards craps.
Henry: @DAN $ZYNE Wasn't earnings; their epilepsy drug was no better than placebo
gwenzee: @DAN $ZYNE Thought they report on 8/10.
DAN: @Henry $ZYNE Ah. My bad. Wasn't even really looking at it. I "assumed." "assumed" = "ass out of...me. Duh."
spmeyers: $ZYNE pullback to low risk entry (though I'm waiting for an up day)
woodman: @spmeyers $ZYNE - $GWPH is back to the rising 200 day.
Bridget: $ZYNE new 52 week high. In a long term bowl pattern.
tjv821: @Bridget $ZYNE @woodman my stock is leaving without me :(
woodman: $ZYNE - has a tendency to consolidate around the 50 day, then move up.
woodman: $ZYNE cup and handle. $GWPH bounce off 50 day.
bnnybklyn: Very Red day yesterday, but last part of day saw $ZYNE making a move, tripled position size and turned a frown upside down today so far...
woodman: $ZYNE - may be readying to emerge out of the handle up past the top of cup.
BinaryJay17: $ZYNE - going on sale / high volume dump on the 5 minute
Henry: @BinaryJay17 $ZYNE Some chatter about Trumps opinion on medical vs recreational, that was a few hours ago though
BinaryJay17: @Henry $ZYNE I see news about greater enforcement of laws on Cannabis. Might be a good time to invest in private prisons again.
woodman: $ZYNE - cup and handle.
tjv821: $woodman $zyne getting zinie again :(
tjv821: Anyone know why $zyne or $ptla having a rough day or need to be concerned??
woodman: @tjv821 $zyne $ptla - the pullback in ZYNE here seems logical and predictable. It moved up nearly 50% since pulling back to the 50 day just 2.5 weeks ago. It then moved all the way back up to its 1/18 recent high ($23.07). That's one heck of a move in a short time. I bought on 2/1 and added on 2/9, then sold half of mine at $22.88 on 2/14, figuring it was likely not to just keep moving up above that recent high. Still holding the other half. If you click on the ticker, you'll see my posts laying out what I was up to/saying with this one. As for what happens now, I can't say. I wouldn't be buying it today. I could certainly see it moving lower from here.
woodman: @tjv821 $zyne $ptla - I sold a little more of $ZYNE a little while ago. So I am down to a 25% position from what I was at.
tjv821: @woodman $zyne $ptla $ZYNE Tks for your reply
woodman:
woodman: $ZYNE - faked me out this morning. Decent comeback. Still have about 25% of my prior position.
woodman: $ZYNE - completed the roundtrip back to it's 1/18 recent high, hitting my goal. I just sold half.
woodman: $ZYNE continuing up. $GWPH flag. (ZYNE long; GWPH np.)
champ: @woodman $ZYNE $GWPH----I'm still holding $GWPH ...M&A...I believe it's just a matter of time before they are bought out....
woodman: $ZYNE - only half way through the day but another daily higher high and higher low (thus far).
woodman: $ZYNE - 7th consecutive day of higher lows and higher highs.
bnnybklyn: @DAN $SAND Thnx, yeah a bunch of other stuff really working $WB $TSRO $AVXS $GKOS $ZYNE - actually struggling with where to find entries to add to all these "working" ones.
DAN: @bnnybklyn $SAND $WB $TSRO $AVXS $GKOS $ZYNE Stick with some parameters that work. If they're not at high probability / low risk buy points, then avoid them. Patient money is typically smart money.
woodman: $ZYNE - can't make up it's mind today on whether it likes red or green, but it's up about 15% since pulling back to the 50 day last week. No predictions on what it will do today, but it still has more room to move higher if so inclined. I got long on the move above the 8dEMA on 2/1, so I don't have much profit in it at this point. I'll continue to watch that level.
woodman: $ZYNE - hammer, and moving up through Friday's intraday high.
woodman: $ZYNE with some potential.
tjv821: @woodman $ZYNE bk in last week right bf the secondary still licking my wounds
woodman: @tjv821 $ZYNE - ugh, sorry to hear. I did buy some. Seems to be getting some legs, though volume could be better overall.
tjv821: $zyne anyone know why this is down today I thought the floor was in on the secondary ???
tjv821: $zyne so much for not chasing :( ouch
issues: @tjv821 $zyne Thank you Bridget, the sage of SMM, for writing yesterday to wait for a pull back. Good tip. Really appreciate your posts. BTW with such good advice your account must be really doing well, right?
Bridget: @issues $zyne Oh how I wish that were so. I would say that I am pretty good at reading the chart, but my trade management skills are still a work in progress. I hold my losers too long and don't hold my winners long enough. But working with Dan has made me a lot better. Hoping that 2017 could be my best year yet.
spmeyers: $ZYNE breakout all-time high, but I'd wait for pullback
tjv821: $zyne is working great without me :(
Rasta: @tjv821 $zyne ditto $SND
tjv821: $asix and $zyne hope I won't get caught chasing
tjv821: $zyne anyone else in this getting tired??
tjv821: $zyne woodman did u get back in bc this is on fire finally
tjv821: $zyne woodman did you get bk into this working pretty well??
woodman: @tjv821 $zyne - I did not.
tjv821: $zyne holding
tjv821: woodman it appears I got $zyne again
tjv821: $zyne glad I bought yesterday
woodman: $ZYNE nice move, lots of volume.
woodman: $ZYNE still trying to move above resistance, but backing off here in the early going. Good room above if it can get thru.
tjv821: $zyne woodman u bk in??
woodman: @tjv821 $zyne Funny, I was looking at it today. I have some place holder shares, that's it. It's been knocking on that resistance. I really don't want any individual biotech names, but this one interests to the extent that it doesn't have any coming catalysts that could surprise me. Still, I'm not comfortable with individual biotech names given how many have gotten crushed by bad news but still find myself looking at them.
woodman: $ZYNE - posted on this yesterday. Continuing up so far today.
traderbren: @woodman $ZYNE -- nice, thanks Woodman.
coldevinc: @woodman $ZYNE Thanks good find
woodman: @coldevinc $ZYNE - Better than my attempt to buy a silver miner which failed! Tough Market. Chop, chop, chop, with machines and daytraders scalping pennies.
woodman: $ZYNE - back up through the 8dEMA, off the 50 day, to the 21dEMA.
tjv821: $zyne thang god I sold this a few days ago
tjv821: $zyne getting crushed today
woodman: @tjv821 $zyne - Yeah. I've been watching it. It's interested me but I held off. The other stocks in the area continue to do well. I either didn't have them on my radar or couldn't bring myself to chase them.
woodman: @tjv821 $zyne What the heck, I picked up an entry in this on the test of 12.66. Nice tail. Maybe stupid.
woodman: @captron $GWPH - also watch $ZYNE for a move above $14.44 - the "other" marijuana stock ... could be a mover in sympathy with GWPH.
captron: $ZYNE @ woodman Thanks. I am not familiar with this one. Will check it out.
woodman: @Bridget $CARA - Another cannabas med stock - $GWPH $ZYNE
woodman: $CARA $GWPH $ZYNE -- And $CRBP of course, having a heckuva day!
woodman: $ZYNE - the other (think $GWPH) marijuana healthcare stock.
tjv821: $zyne drifting down to the 10 day
tjv821: $zyne pulling back
tjv821: $zyne taking it in the zinie today
Bridget: @tjv821 $zyne I closed half my position yesterday
Bridget: $ZYNE working for me. Forming a big cup pattern. Bought this on the recent rise in volume. Still far from its all time high though. #ipo
Bridget: $ZYNE broke out of consolidation on the weekly chart yesterday and pulled back today but now bouncing off previous resistance. I see this as a good buy point with a stop just below $11
Bridget: $ZYNE this recent IPO had a big day today. Still not above its ipo price though.
maratom71: $AEMD, $EGO, $RAND,$ZYNE, just some names was looking at today, have only small position in $EGO, all were rockets today. Just saying
cmac: @maratom71 $AEMD $EGO $RAND $ZYNE wow, you like those low priced stocks.....
gt: $ZYNE any of you biotechians know this one?
Visit the Trading Forum to join in the discussion.
| | |
| --- | --- |
| Stock Price | $USD 10.56 |
| Change | 2.42% |
| Volume | 202,431 |
Zynerba Pharmeceuticals Inc is a specialty pharmaceutical company focused on developing and commercializing proprietary next-generation synthetic cannabinoid therapeutics formulated for transdermal delivery.
Request Video of ZYNE
Already a member?
Sign in here.
Earnings
May 8th, 2018 - 2018 Q1 Earnings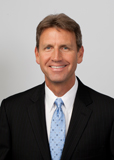 Dan Fitzpatrick
Stock Market Mentor gives you EVERYTHING you need to succeed in the market; all in one place. How easy is that? Dan Fitzpatrick and his elite community of traders share trading ideas, strategies and much more. Dan Fitzpatrick--a world class Technical Analyst, trading coach and regular CNBC contributor--gives you access to all of this with a 14 day FREE membership. Get started TODAY and start trading better TOMORROW with the following premium content:
Nightly video Strategy Sessions with a game plan for tomorrow
Got a stock you want Dan to look at? Just ask.
Patent pending video alerts instantly delivered to you when one of Dan's trading signals is triggered. This is not your typical price alert. This is a short video explaining the action you need to take to make money. No more "Woulda, coulda, shoulda"
Access to over 55,100 stock analysis videos
Access an ever expanding library (55,100) of educational videos that will save you time and make you money
Join a team of friends and traders that have one thing in common; a burning desire to succeed.

Become a Member Today!
Gain immediate access to all our exclusive articles, features, how-to's, discussion group and much more...
Satisfaction Guaranteed!
Your Stock Market Mentor membership comes with a 14 day, no questions asked, 100% money back guarantee!