Meet the Stock Market Mentor Team
Jump to: Dan Fitzpatrick | Scott McGregor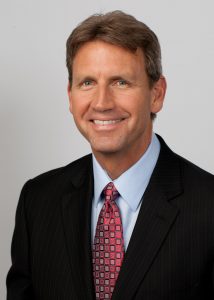 Dan Fitzpatrick
Dan Fitzpatrick is an established technical analyst and trader. He is a frequent guest on CNBC, and his work is regularly featured on Jim Cramer's Mad Money television show. Dan is also a senior contributor to RealMoney.com and produces the daily video series, " Three Stocks I Saw on TV". Fitzpatrick is a former hedge fund manager and has lectured throughout the United States on stock and options trading with an emphasis on technical analysis. He is a member of the Market Technicians Association and his take on the market has been quoted in the Wall Street Journal.
Dan Fitzpatrick's Stock Market Mentor is the culmination of more than a decade of teaching and corresponding with thousands of aspiring traders and investors with one common goal — to develop the skills necessary to succeed in the stock market. While all traders and investors share the common goal of success, most also make the same mistakes that prevent them from reaching that goal. They take big losses; they are cautious and under-invested at the wrong time, or aggressive and over-invested at the wrong time; they own the wrong stocks at the wrong time, or the right stocks at the wrong time, and they fail to take profits and instead allow large gains to become small gains. Stock Market Mentor teaches Members how to avoid these common mistakes. Most aspiring traders have heard the Wall Street maxim "Cut your losses short and let your profits run." Nevertheless, few traders are skilled in using the two essential tools necessary to follow that rule — trailing stops and scaled entries and exits. Mentor Members learn how to use these tools and develop the skill and discipline necessary to succeed in the stock market.
Professional money managers and traders spend countless hours sifting through trade publications, research reports, newsletters and websites to find those tidbits of market information and trading ideas that enable them to produce superior returns. This research is both costly and time consuming — most folks do not have the money or time for this much homework. Members of Stock Market Mentor do not face this challenge. We subscribe to information sources costing thousands of dollars each month so you don't have to! Aside from maintaining contact with a large network of professionals, Dan Fitzpatrick reads a massive amount of material each week including industry publications, stock market advisory newsletters and research reports. Through Stock Market Mentor, he shares the best of the best. As a result, Stock Market Mentor is both time and cost efficient.
The cornerstone of Stock Market Mentor is technical analysis. Technical analysis is used by many, but understood by few. The simple truth is that technical analysis does not predict; it informs. By focusing on what the market is actually doing rather than what the media is saying, we use technical analysis to identify the sectors, industry groups and stocks with the most potential for profits. Tracking these groups enables Mentor Members to be in the right stocks at the right time. The focus of Stock Market Mentor changes as the market changes. Simply put, we adapt to the market that is before us rather than cling to the strategies that worked last year.
While the astute and experienced chart analyst can see what is currently happening in the equities market, the application of chart analysis to unbiased fundamental and economic factors is a powerful combination. Not only can you see what the market is doing, you can understand why the market is behaving as it is. And with this understanding you gain confidence in your trading decisions.
Stock Market Mentor also offers a Tutorial Learning Center with explanations of the various technical indicators used by professional traders. Many of these indicators are only useful when they are really understood. Dan Fitzpatrick has an ability to make the complexities of technical analysis accessible to beginners as well as seasoned professionals. The tutorials provide a more in-depth treatment of the indicators in an easily understood fashion, thereby increasing their effectiveness and accuracy for trading.
Video "Strategy Sessions" are published Monday through Thursday, with a longer series of videos is published in the "Weekend Update".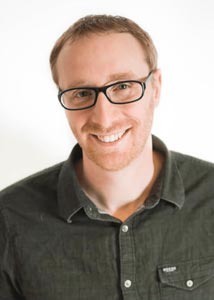 Scott McGregor
Scott is a Swing Trader with an extensive background in broadcasting. He is a 3-time nationally recognized award winning Music Director.
Scott began trading in 2009 and dabbled unsuccessfully for a bit. It wasn't until someone told him about Dan Fitzpatrick and StockMarketMentor.com that he learned how to actually trade using Technical Analysis and proper Risk Management. Scott believes that the key to successful trading is to specialize in one aspect of trading rather than trying to be a jack of all trades.
Scott's area of expertise is in finding short term swing trades with an emphasis on volatility squeezes.
The most explosive moves start with consolidation phases where a trading range narrows within a tightening pattern of highs and lows. Scott specializes in identifying these explosive setups and taking a position just prior to or simultaneous with a breakout. Scott's approach allows for steady compounding of a portfolio because of the short duration of these trades. While Scott's style is perfect for all account sizes, it is particularly attractive to those with smaller accounts. Because most brokers no longer charge commissions, the more active trader keeps all that he makes without paying a vig to a middle man.
Scott lives in Canada with his wife and 2 kids. When he's not trading, Scott loves going to live music shows and hiking in the mountains.