Take Command of the Charts and Take Your Trading to the Next Level...
Power Charting is a comprehensive charting course covering the indicators and strategies Dan personally uses to get into the right stocks at the right time and stay in them as long as possible. (Including: MACD, ADX, RSI, STOCHASTICS, trend lines, Keltner channels, Bollinger Bands and more.)
DEADLINE: Friday, September 15th at Midnight
00

days

:

00

hours

:

00

minutes

:

00

seconds
---
Introducing Power Charting...
---
You asked for it. You got it!
Over the years I have received countless requests from students for a comprehensive course on chart analysis. You see, during my trading workshops throughout the years, I have discussed various patterns and indicators that work really well. But I have never really put it all together in one course. That's about to change.
Look, if you want to trade profitably, you need to be able to read the charts. Fundamental analysis is important because it can lead you to some great companies with good potential for growth. But when it's all said and done, we make money on the stock, not the company. And sometimes the fundamentals pan out, and sometimes they don't. The fundamentals of a company are worthless without an ability to make money on the stock.

Have you ever:
Been frustrated because your fundamental research said, "Buy", and the stock said, "Wrong!"

Been afraid to buy a stock, only to see it rocket higher while you are still standing on the launching pad wondering what happened?

Confidently bought a stock that you expected to be a rocket ship, only to see it roll like a boulder down a steep hill?

Sold a stock for a nice profit…only to see the stock double in price without you?

Been really confused about how a stock is moving, and wondered whether you are even cut out for trading?
Well, if you answered "yes" to any of these questions, I've got what you need!
My "Power Charting" course is designed to take you through the basics of charting and into really advanced concepts that will put you in command of the charts and enable you to take your trading to the next level.
The problem with a lot of courses is that you get so bogged down in details that you wind up walking away forgetting most of what you learned.
That's not gonna happen with Power Charting!
This comprehensive course is so densely packed that I'm separating it into two different training modules so that you'll have plenty of time to digest the information. By the end of the course, you will have a deep understanding of chart analysis so that you can trade more confidently and profitably.
Simply put, you will be able to distinguish between the Treasure and the Trash; between the Junk and the Jewels; between the Lions and the Lambs.
Here is a basic overview of what you'll be learning in Power Charting:
Power Charting - PART I
During this first, 4-hour training module you'll learn about:
An in-depth study of the primary indicators that form the basis of all charting indicators – price and volume. There is a heck of a lot more to it than just squiggly lines, bars and boxes. You will gain an understanding of the relationship between price behavior and trading volume. You will understand how this relationship governs the actions of traders, and how it reveals the emotional mindset of the market. Chart analysis is not "predictive"; it is "informative". But with Power Charting, you'll get the next best thing to a crystal ball.

Candlestick formations and how to interpret them. What works…and what doesn't.

Price patterns. Which ones are the money makers, and which ones are the money takers. Which pattern should be the foundation of your trading approach, and what are all the nuances that will get you into the right stocks, and keep you out of the wrong stocks?

Secondary indicators. We will look at such trend indicators as Moving Average Convergence Divergence (MACD), the ADX Indicator, and critical moving average settings.

Question and Answer Session. At the end of the session, I'll stick around to answer all of your questions and make sure that you have the foundation for studying the material so that you really understand it before you come back for the second day.
Power Charting - PART II
During the second, 4-hour training module you'll learn about:
Oscillators – we focus on the stochastic oscillator and RSI. What's the difference between these two indicators, and how can we use them for profit?

Open Indicators – some indicators are "closed" indicators, and some are "open" indicators. What's the difference between these types of indicators, and how can we combine them for a more complete picture of a price chart?

Trend lines – how do we draw a trend line? It's more complicated than you think! And what do we do if a trend line is broken? Again, it's more complicated than you think!

Trading Channels – We will look at Keltner Channels and Bollinger Bands. Dynamic trading channels give you a keen insight into what's really happening in a stock. You'll see things that you would otherwise miss. And this gives you the edge that you need to make money.

Putting it all together – We will take everything we've studied in this course and build the perfect chart template that will tell you just what you need to know without cluttering things up with a bunch of redundant and confusing information. (Well, there is actually no such thing as a "perfect" chart template, but we'll get as close as possible.)

Money making trading techniques – What good is great chart analysis without a profit plan? I'll reveal the best methods for buying and selling, based on what's happening on the chart. No more frustration of buying high and selling low. No more missed entries or early exits. We'll learn how to stick with a trend for as long as possible, and how to get out of a bad trade as early as possible.

Question and Answer Session – Ask any questions about the Power Charting material, or about any particular stocks you want to discuss.
Course Workbook and LIVE Q&A Webinar
Course Workbook - You'll also get access to our 100+ page course workbook that walks through all of the charts, diagrams and information that Dan covers in the training modules.

LIVE Q&A Webinar - Join Dan LIVE on September 23rd at 11AM EST for an exclusive training webinar just for Power Charting buyers. He'll cover a brief lesson on Power Charting and take your questions about the course materials to ensure you have everything you need to supercharge your Power Charting analysis.
If you want to trade better, then get the power that you need to succeed. Power Charting will put your trading results in a solid uptrend. And you know what they say: "The Trend is Your Friend!"
— Dan
What Members Are Saying

Ray R."I found the webinar to be a real learning and relearning experience. I will keep the download for reference, with the workbook, well named. I am eagerly awaiting next Saturday. PS: This will make Dan happy. The correct use of "STOPS" has saved me thousands of dollars. I'm now a firm believer. "

Greg H."I've been an SMM member for years and Power Charting has been, by far, the best training Dan has done. His level of preparation really shows and he's so good in front of the microphone. The training was excellent and while four hours would normally have me running out of the room screaming I remained cool and calm; taking notes and considering how to improve my own trading."

Travis R."I've been trading for 5 years and have always used those indicators (MACD, Stoch, RSI) Having you explain them and how to use them to see the divergence has really helped me get a good understanding just in swing trading. I'm sure it will help be tremendously on my long term. trades too. Thanks for teaching the class and keeping it affordable. You could have charged an arm and a leg for that class and I thought the price was very generous."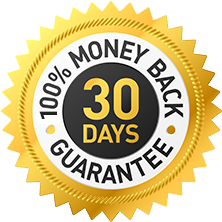 30-Day Money Back Guarantee...
Give any Stock Market Mentor educational product a risk-free, 30 day trial and if you're not satisfied with it, we'll refund your purchase price, less shipping. It's really that simple. If you're not 100% satisfied — with your investment - simply send us an email and we'll send you back your initial investment, minus any shipping charges.
DEADLINE: Friday, September 15th at Midnight
00

days

:

00

hours

:

00

minutes

:

00

seconds
---
Copyright © 2017 Stock Market Mentor All Rights Reserved. Reproduction without permission prohibited.
Investing involves substantial risk. No guarantee or other promise of performance or as to any results may be obtained from use of this information. The information provided herein is for educational purposes only and are only the ideas of the author with no guarantee of the outcome of such ideas. While past performance and/or references to potential future performance may be referenced or analyzed, past performance should not be considered indicative of future performance and references to potential future performance are only the opinion of the author and should not be relied upon without first conducting your own research and due diligence. No subscriber should make any investment decision without first conducting his or her own research and due diligence, including carefully reviewing the charts related to such security as well as the prospectus and any and all other public filings of the issuer of any security. The information provided is based upon and obtained from sources believed to be reliable. However, none of the information obtained or relied upon has been independently verified or otherwise investigated.