Agilent Technologies Inc. (NYSE:A)
Bands Volume 200 SMA 50 SMA 20 SMA Videos Alerts Articles Events

efrain007: $A down pre market, watching for a trade.
efrain007: $A in 68.20 stop under day low
Wolf: #Chart pattern $A 4x bottom?, Flag? or just long choppy range? New all time high today.
steve71: $IHI $A $ABMD $ABT $DHR $EW $ILMN $MDT $TECH $TMO The Life Sciences group should continue to thrive for years. Listed are nine prominent companies and the ETF, but there are hundreds more. Illumina is too richly valued for its growth. Medtronic ...
jwstich: @steve71 $IHI $A $ABMD $ABT $DHR $EW $ILMN $MDT $TECH $TMO $TECH Nice discussion of this on conf. call. Also looks like a c &h pattern with handle possibly beginning. Looking to enter. Thanks for your post on this.
steve71: @jwstich $IHI $A $ABMD $ABT $DHR $EW $ILMN $MDT $TECH $TMO On another board a member noted that 155-160 would be both a 50% retracement and the 50 dma. That would be really strong if PPS ever goes down that far. It may not happen. I want to add at 175ish and add more on a 155 bounce.
debeers: $A-+6.02%
issues: @sierramp $ATHN But bioteck is a "maybe." I read an article that listed the best biotechs for a rebound: $CELG $NKTR (no pe) $ILMN $REGN $ALXN $VRTX $AMGN $GILD $BIIB $ABBV $A $INCY. But this list is just about all the big biotechs isn't it?
ascutia833sunset: @Dan, I ran a scan after the close today and these 4 stocks showed big drops on volume, $LEN, $DHI, $A, and $VIPS. Might get a chance to play an oversold bounce tomorrow or the day after
Bridget: $A breaking out of this squeeze as the 50dMA catches up, but not seeing a lot of volume today.
Bridget: Notes: Many new all time highs: $COHR $AEIS $MTSI $BEAT Banks seeing a nice bounce $KEY $KRE $TMUS reports after close, will watch to see what $S does $COST - about to start filling the gap $CBS $FOXA - not participating in the rally Squeeze breakouts: $PAH $A $SNPS $ATVI $IDCC $SQ $ADSK $XLI $DVMT $VMW $BSX $AZPN $WLDN $Q - breakout on weekly IPOs new highs: $JELD $TRVG $WBT $BIVV
audrina0904: @Bridget $COHR $AEIS $MTSI $BEAT $KEY $KRE $TMUS $S $COST $CBS $FOXA $PAH $A $SNPS $ATVI $IDCC $SQ $ADSK $XLI $DVMT $VMW $BSX $AZPN $WLDN $Q $JELD $TRVG $WBT $BIVV Took a position in $WLDN at the EOD, wish it was optionable. I think this sector gets better and better.
judysteiner: GOOD MORN ALL...Some early movers $ADI Reported 68% earnings gain and 28% revenue, $A, $PG Airlines moving premarket...
janner0814: Late #GAPPERS #CRAPPERS however .... better than never. On my #BID &#WATCHLIST: $A #JIC #404 http://tinyurl.com/gappers20160816crappers
SierraJW: @Forexpro #Off-Topic I have been away from trading recently, (MSFT Win 10 is ending 7/29/2016, and I have several systems to upgrade). and I let my Barron's subscription lapse... What do you think of their small cap recommendations (~46 stocks?) ? They claim: "Barron's [their] 46 small-cap stock recommendations over the past year have handily beat the index." Do you have the list? Are their any gems there, IYO (short or long term)? A quick list of my best LTH positions seems to be $LUV, $UBNT, $SWHC, $FB, $CRUS, $VSTO, $XOM, $CVX , $OA , $NXPI, $A, $ANIK, but I have yet to vet them. (Dogs are to numerous to list... I will be looking at them as well as some BREXIT picks for LTH LOL ) Hope you are doing well, Jim
lostsheep: #upgrades- on a positive note I thought a list of daily upgrades on a down open would be appropriate. These are not recommdations just food for trading thoughts if we bounce, they may have a little tailwind. $A, $AAL, $CELG, $CERN,$CHRW, $CMA, $DB, $DFS,$HST, $LUV, $MDRX, $MKC, $NBL, $OLN,$PSA, $PXD, $SAIC, $STT, $WFC. Trade safe and have a great day.
Forexpro: @lostsheep $A $AAL $CELG $CERN $CHRW $CMA $DB $DFS $HST $LUV $MDRX $MKC $NBL $OLN $PSA $PXD $SAIC $STT $WFC #upgrades- Thanks Much, LostSheep, Although in the case that's nearest and dearest to me, $STT, the analyst hiked his rating (all the way to "Neutral", aka "Too Late to Sell") but lowered the price target by 5 bucks. So, only two cheers, if that many. Hope you're doing well; all the best!
lostsheep: @Forexpro $A $AAL $CELG $CERN $CHRW $CMA $DB $DFS $HST $LUV $MDRX $MKC $NBL $OLN $PSA $PXD $SAIC $STT $WFC #upgrades- Good Morning! Did not read all the details of each upgrade. Just trying to find a positive spin in the midst of the storm. Did not mean to pour any salt in the wound on $STT Hope your enjoying the "so far" abnormally warm Northeast winter.
Forexpro: @lostsheep $A $AAL $CELG $CERN $CHRW $CMA $DB $DFS $HST $LUV $MDRX $MKC $NBL $OLN $PSA $PXD $SAIC $STT $WFC #upgrades- LOL, Lostsheep, Absolutely, and understood. $STT just struck me as one of those "non-upgrade upgrades", and amusing, as such. Thanks much for sharing; all the best!
Aragorn: $A - breaking out today
Iceman: #OptionsExpiration #May2015 #Monthlys - The list speaks for itself. Lots and lots of #FallingKnife Oil trades worked. Some assignments but nothing too big. A massive amount of margin released.

$A May 15 2015 32.5 Puts
$ALTR May 15 2015 55 Calls
$AL ...
dunsek: @janner0814 #Receding breakouts Might just be the lunchtime lull, but I've got 25 stocks in the S&P making new 6 month highs today and now only 11 are still green on the day, 13 are down on the day, 1 no change. Ups were at 14 just a little while ago, so it'll be interesting to see how that changes this aft. $ISRG $AIG $UA $AFL $IR $PKI $CERN $SRCL $VRSN $ADS $HAS $HRS $COL $MCO $SHW $A $CI $TGT $TXT $HCA $ABC $PFE $ENDP $STZ $AZO
SierraJW: $KEYS Instrument business spun off of Agilent $A end of October, 2014. Initial price, $30.74 - Closed today @ $36.22 - 17.8% gain since spinoff. Long, but on;y a small position.. Looking to add more if it pulls back, or add anyway with a tight partial stop if it continues up, FWIW. Long Term hold. (Disclosure - I retired from Agilent - solid company, IMO.)
Iceman: #OptionsExpiration #Jan #Monthly - listing all the short positions that expired or were assigned except the SVXY and UVXY positions. They deserve their own post.

-- Expired --
$A Jan 17 2015 45 Calls
$A Jan 17 2015 55 Calls
$AMPE Jan 17 2015 5 Call ...
Iceman: $A #ShortCalls - Sold A Jan 17 2015 55 Calls @ 0.22. Eight trading days until expiration. I'll never understand how I got this scalping trade off as the strike price is well above the 52-week high in the stock. This position is paired off against some longterm short puts, so little margin impact.
Iceman: #Markets #ShortPuts #FallingKnife - continuing to build positions for my own SP500 mutual fund for next summer. I'm very cautious on the market as a whole. But after tax loss selling, I will be about 90% in cash by yearend. This is a way to keep my hand in the game. These positions are not directly related to the drop in oil, but as I've said before, oil price volatility touches everything. The only groups I will not be touching are financials and REITs. I see much, much more pain coming there. Sold 1 $A May 15 2015 32.5 Put @ 1.17 Sold 1 $EMN Jun 19 2015 55.0 Put @ 1.60 Sold 1 $FCX May 15 2015 17.0 Put @ 1.10 Sold 1 $FLS Jul 17 2015 40.0 Put @ 1.10 Sold 1 $IBM Jul 17 2015 115.0 Put @ 1.50 Sold 1 $LYB Jun 19 2015 50.0 Put @ 1.60 Sold 1 $MCD Jun 19 2015 75.0 Put @ 1.26 Sold 1 $MLM Jul 17 2015 85.0 Put @ 3.10 Sold 1 $NEM Jun 19 2015 16.0 Put @ 1.36 Sold 1 $PM Jun 19 2015 70.0 Put @ 1.18 Sold 1 $PWR May 15 2015 23.0 Put @ 1.30 Sold 1 $SBUX Jul 17 2015 65.0 Put @ 1.10 Sold 1 $YUM Jul 17 2015 55.0 Put @ 1.10 Trade safe.
champ: $LULU- Popping on M$A speculation ....adding
SierraJW: @Forexpro Excellent update. I will try to review my LT portfolio and those sectors that you mentioned. I have $WMT which has been stabilizing and slowly making higher lows and higher highs, so it is helpful to know the direction of Consumer Staples is one of the sectors that is buying and underweight. I probably have several stocks that are in neither of the LT sectors mentioned, $URI, $A and $HPQ for example, that may be pulling back for good add or re-entry points. Jim
SierraJW: $HPQ @Forexpro - you mentioned a few days ago that you were looking for a good entry point for $HPQ. FYI, Today, I decided to add some to my long holdings, as I had cut back on the last pullback. I have a slight bias, as I worked for HP before retirement, but I like the approach that the CEO, Meg Whitman is taking with the business. I am also long $A, the original test and measurement part of HP. They will be spinning off part of the business after the summer, but that is some time away. Not the best entry point right now until I see some upward momentum, IMHO, but you might want to watch it as well. Jim
plenitude: Q$A Good evening!. Just tried to link in to session understanding we kick off at 20:00 however I am not sure what time we start. Is Eastern time the same time as in Miami? Forgive the idiotic question but I am not in the US! Thanks
JulieS: Listened to $GS call: some notes 19% ROE over last 4 qtrs Over $100B in excess capital Ave funding longer than 100 days virtually all trades above marks in Q3 I-banking backlog up (mostly M$A) Fed window has greatly diminished liquidity risk 11.6% Tier 1 ratio Lev loans down from over $50B to 8B At the turn, there will be more opportunites and less competitors. My conclusion: They won't buy a bank, they're a LT survivor, they're the best risk managers on the street. Stock hit 1x book today. LT buy.
Visit the Trading Forum to join in the discussion.
| | |
| --- | --- |
| Stock Price | $USD 69.55 |
| Change | -3.05% |
| Volume | 2,990,030 |
Agilent Technologies, Inc. provides core bio-analytical and electronic measurement solutions to the communications, electronics, life sciences and chemical analysis industries.
Request Video of A
Already a member?
Sign in here.
Earnings
November 19th, 2019 - 2019 Q4 Earnings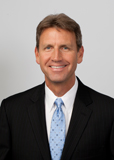 Dan Fitzpatrick
Stock Market Mentor gives you EVERYTHING you need to succeed in the market; all in one place. How easy is that? Dan Fitzpatrick and his elite community of traders share trading ideas, strategies and much more. Dan Fitzpatrick--a world class Technical Analyst, trading coach and regular CNBC contributor--gives you access to all of this with a 14 day FREE membership. Get started TODAY and start trading better TOMORROW with the following premium content:
Nightly video Strategy Sessions with a game plan for tomorrow
Got a stock you want Dan to look at? Just ask.
Patent pending video alerts instantly delivered to you when one of Dan's trading signals is triggered. This is not your typical price alert. This is a short video explaining the action you need to take to make money. No more "Woulda, coulda, shoulda"
Access to over 64,300 stock analysis videos
Access an ever expanding library (64,300) of educational videos that will save you time and make you money
Join a team of friends and traders that have one thing in common; a burning desire to succeed.

Become a Member Today!
Gain immediate access to all our exclusive articles, features, how-to's, discussion group and much more...
Satisfaction Guaranteed!
Your Stock Market Mentor membership comes with a 14 day, no questions asked, 100% money back guarantee!