ABIOMED Inc. (NASDAQ:ABMD)
Bands Volume 200 SMA 50 SMA 20 SMA Videos Alerts Articles Events

bRobert: $ALGN dip bought. $MASI set up. $ABMD trickling higher $MDT throwback/retest , buyers there
woodman: $ABMD - I've been discussing the entry in this one.
sierramp: @woodman $ABMD Are you adding here woodman?
woodman: @sierramp $ABMD - I added on 7/6 and 7/9 when I posted about it.
woodman: $ABMD - this is the area you want to buy it.
sierramp: @woodman $ABMD Good pullback + lower risk entry. Thanks.
woodman: $ABMD - great opportunity here, IMO. Note, however: earnings 7/26 bmo.
rachel: ...
14. $ABMD – "woodman noted ABMD. Seems attractive at 50-day MA. Thoughts?" Pretty good entry here. Good patience in waiting. $400 really needs to hold, and we'd like to see the stock trade sideways for a while as weak han ...
woodman: $ABMD moving into its rising 50 day. That's consistently been a good spot to buy it. Earnings 7/26 bmo.
Ajax4Hire: @woodman $ABMD; I'm likin the $ABMD-ABioMed chart. Sure looks like it is at the channel bottom. 50day-MA has nice positive slope; same for 200day-MA. In the bottom of the BollingerBand AND it is currently below the VWAP line. Looks like I'm goin fishin for that channel catfish.
woodman: $ABMD - added today.
bRobert: $MASI $ABMD bounce
woodman: $ABMD - sideways into rising 50 day. The 50 day has been a good spot to buy it.
jbuc5222: @woodman $ABMD … agree
bRobert: $ABMD offering low risk entry soon. A number of catalysts in the near future.
DAN: Good morning. Futures are pointing to a lower open this morning as we start the last half of 2018. There are many issues facing financial markets: Ongoing weakness (I mean real implosion) in the China markets...which is reasonable considering the c ...
bRobert: $ABMD 20d bounce continues. Healthy
woodman: @bRobert $ABMD - $ALGN doing the same.
bRobert: @woodman $ABMD $ALGN They are workout buddies
bRobert: $ALGN $ABMD . Forming h&s tops.
bRobert: $ABMD 20d bounce. Long term hold
woodman: #MedicalDevices or other medical related (but note that volume is low for some of these): $HAE moving sideways into rising 50 day, usually a good set up for a stock in a nice uptrend. $ISRG similar to HAE., here bouncing in closer proximity to the rising 50 day which coincides with old horizontal resistance (perhaps new new support). $GMED on the 50 day, which also is prior horizontal resistance. Not a great bounce and volume is light, but may be done pulling back. $PEN could be a good pickup here with a stop somewhere below yesterday's intraday low. Volume isn't bad (using 50d avg. vol.). $TRXC still going.. $ABMD - may be done pulling back.
woodman: $ABMD @gwenzee - added a little more today.
issues: I had buy orders in on $ABMD and $FB. Snagged both ($420 too high for ABMD and FB right where it is).
issues: @bRobert $INSP is in the med prods group (ind grp 3). Also included are $ABMD $ALGN $INGN $BIOB. Compared to $TNDM and $DXCM - I think I like the newest $TNDM, but it's a greater risk, for sure. So I bought a starter in INSP and TNDM. Thanks Robby!
bRobert: $ABMD flag trigger . Next leg
gwenzee: @bRobert $ABMD Didn't Issues mention stock at $409 yesterday. Hope he was joking. This is my Pink Bunny stock, it just keeps going and going since I bought it a year ago May. Are you still waiting for the 20 DMA?
bRobert: @gwenzee $ABMD You should be very pleased. I have a long term position as well. Many of these devices are "installed" . at my salt mine. EW's minimally invasive aortic valve replacements also. MASI . Masimo pulse oxymeters
gwenzee: @bRobert $ABMD I guess I like the teeny weeny med. appliances. ABMD for it tiny heart pump and GKOS for its eye stent. Sold GKOS some time ago and just checked it a few mins. ago. Boy, did I lose track of that one. I owe myself another kick to the the backside.
bRobert: $ABMD Watching for gift pullback to 20d
issues: @bRobert $ABMD $409? LOL
gwenzee: $VRNS $TWOU $ABMD My 2 new buys are looking good - VRNS and TWOU. ABMD is my pink bunny just keeps going and going.
woodman: #MedicalDevices $ABMD - really, what more can you say?
woodman: @CHOFF $CRSP $EDIT $NTLA #CRSPR - days like today make me wonder, yet again, why I just don't just stick with #MedicalDevices and avoid biotechs. Look at the monthly charts of, e.g., $ABMD (long) $ALGN (np) $ISRG (long) $GMED (long) $EW (np) and others.
CHOFF: @woodman $CRSP $EDIT $NTLA $ABMD $ALGN $ISRG $GMED $EW #CRSPR #MedicalDevices It definitely feels safer doesn't it? Big winners...I can think of a couple more like $HAE and $DXCM too. Maybe with all those winners, perhaps the pendulem is due to swing back over to Biotech at some point?
woodman: @CHOFF $CRSP $EDIT $NTLA $ABMD $ALGN $ISRG $GMED $EW $HAE $DXCM #CRSPR #MedicalDevices - risks/pitfalls for #Biotech is significantly greater than for medical devices.
Stuart: ...
$ALGN 19% > 50 SMA ; $BZUN 18% > 50 SMA ; $ZTO 18% > 50 SMA ; $LULU 17% > 50 SMA ; $ABMD 17% > 50 SMA
$TAL 17% > 50 SMA ; $KEM 17% > 50 SMA

9 IBD >= 10% but < 15% above the 50 SMA
$NOAH 14% > 50 SMA ; $MU 13% > 5 ...
CHOFF: @woodman $CRSP $EDIT $NTLA $ABMD $ALGN $ISRG $GMED $EW $HAE $DXCM #CRSPR #MedicalDevices #Biotech Indeed and the risk is looking much less justified these days.
debeers: EQUIPMENT ($ABMD/$HAE/$DXCM) vs PHARMA--If you are a bonafide genius like Henry or Gwenzee or Woodman drugs are fine. I just wind up screwed because they tested a drug on 800 folks and 1 dies. The stock loses 20 % of its value. or, what is even worse because you start to believe you are going to make real money, the stock absolutely takes off because the phase 1 &2 phases were bananas and then we get to stage 3 where the FDA suddenly thinks that wellllll maybe not so fast we still have conditions and questions and we'll see you in 6 months maybe .............. I want things that are relatively simple to use for medical teams, the average person or the average nurse or teacher. That is simple, like me, and simply goes up.FD:LONG $DXCM/$HAE. Missed $ABMD oh, well.........
steve71: @debeers $ABMD $HAE $DXCM Devices are definitely safer investments than drugs. The approval process is quicker and easier. And it's rare that a device cools a patient.
woodman: @steve71 $ABMD $HAE $DXCM - Amen both of you. Devices are safer.
Ajax4Hire: @steve71 $ABMD $HAE $DXCM "cools a patient." As summer approaches and my mind turns to Disney World; I would spend real money to have a portable personal cooler. Maybe something that sits on my head, integrated into a cap or hat. A battery powered Peltier device. I think I will make one. Thermoelectric Peltier devices for $7 at amazon. Look for the Kickstarter project later.
woodman: @debeers $ABMD $HAE $DXCM - Yes, I am a bona fide genius, as proven by all the money I've lost in biotech stocks over the years.
debeers: @steve71 $ABMD $HAE $DXCM -too funny, steve. I guess if you dropped a blood /plasma colllection device on someone's head, maybe but definitely the little hand held scanner, the size of a cell phone not. Also loads cheaper for a co to make without the endless rounds of techs and expense of the approval process itself, even if the darn pill or infusion works.
tigerjohn8: @debeers $ABMD $HAE $DXCM $ABMD & $HAE a lttle too extended for a new position? What are your thoughts about that?
debeers: @tigerjohn8 $ABMD $HAE $DXCM -Look, if you are not in ABMD and you get chatter about controlling healthcare costs, even though they'll be going after drugs and NOT devices or if the Korean Wackjob doesn't like his bulgogi at dinner, threatens everyone and we get a 500 point down day, AND you go back to the 50 day on any of the above buy. All have tremendous upside in my opinion . Maybe you could ask DAN how to buy options on them............I like HAE because its so easy to hold.
woodman: @debeers $ABMD $HAE $DXCM - $ISRG is buy and hold too, particularly if one buys it at a good spot.
tigerjohn8: @debeers $ABMD $HAE $DXCM Thank you :) I have set alerts.
captron: $ABMD - Broke thru 400. Time to add.
gwenzee: $ABMD Will it hit $400 today? Strong stock for a long while. Like $ISRG its business model is the razor and blade. ABMD is just getting started as it has only addressed 9% of the addressable market worldwide. With aging population and increase in heart disease and virtually no competition I highly recommend this one.
CHOFF: @gwenzee $ABMD $ISRG - could see a split coming soon in this name.
woodman: #MedicalDevices such as $GMED (long) $ALGN (np) and even $ABMD (long) have been in a pattern where once they got going, they kept going. GMED and ALGN are in that place now; ABMD has been in that place for a long time, though slowing up and flattening a bit now. Another that I'm looking at here is $ISRG (one I've just been holding for a while). It has not "gotten going" ... yet. But its BBs are starting to squeeze at an old resistance/new support point. It may have some more work to do, but I think it has potential.
debeers: @woodman $GMED $ALGN $ABMD $ISRG #MedicalDevices $BA-this was a difficult one to stick with but I did and I'm more convinced than ever that the more the "pros" and the "smart money" tries to talk down the market, the more the blips should be bought and the greater the chances for success.R U still in?
woodman: @debeers $GMED $ALGN $ABMD $ISRG $BA #MedicalDevices - Yes, I'm still in $BA. I last added to mine on 5/18 as it moved up through resistance out of that muck it had been in.
captron: $ABMD - Will it break through 400. Alert is set to add to position.
gwenzee: $ABMD $WYN Abiomed is replacing WYN in the S & P 500 Index.
gwenzee: $ABMD ABIOMED (NASDAQ:ABMD) had its price target raised by analysts at Jefferies Group LLC to $460.00. They now have a "buy" rating on the stock. 17.8% upside from the current price of $390.43. Read More. Today's low of $375 would have been a perfect entry for those not yet in this one. Pet peeve: Pronounced Ah-Bee-Oh-Med NOT Ah-Bye-Oh-Med.
woodman: @gwenzee $ABMD *Now* they have a buy rating? They should have hired you long ago.
shoredriver: @woodman $ABMD .. Most analcysts are usually late/wrong
woodman: @shoredriver $ABMD - I find most are no better than a coin flip. We're probably all that good (or bad, depending on your view).
shoredriver: @woodman $ABMD yea but nobody pays us
gwenzee: @woodman #Opinions #We-all-have-different-opinions Glad you reconsidered. As one of my ex-husbands used to say, "Don't let the bastards get you down." I find it works in so many situations. Did you read where $ABMD is replacing $WYN in the S & p 500 iNDEX????
gwenzee: @Woodman @Dan $ABMD I have never had a stock go up 100 pts. in 4 weeks. From $293 to $393 is a 34% gain. How does this one not make a Growth Stock List????
spmeyers: @gwenzee $ABMD maybe cuz it's pretty darn extended?
gwenzee: @spmeyers $ABMD And for all the right reasons!!!
woodman: @gwenzee $ABMD - I've been away much of the day, but - perhaps crazy of me - I added today. My question is how doesn't this one make the Hall of Fame?
spmeyers: @gwenzee $ABMD true dat
DAN: @gwenzee $ABMD Well, if I'd have known it was going to do that, then I'd certainly have had it on there. The next time you see a stock that's gonna do that, please let me know.
debeers: @woodman $ABMD -Maybe because its not extendeder enough???
gwenzee: @DAN $ABMD Sorry, Woodman and I have been talking about it for many months. I bought it in May of 2017.
woodman: @gwenzee $ABMD - Gwen, it's hard to believe but it looks like my first buy of this was 6/30/2017. I can't believe it was that long ago. I do have recollection of you pounding the table and telling me to buy it a bunch of times, and me not doing so for too long.
gwenzee: @woodman $ABMD So glad you and I are happy with this one. Kinda makes up for the duds I've had. Also, have you taken a look at another one of my table pounders.......$ONCE.
woodman: @gwenzee $ABMD $ONCE - I'm in ONCE.
Cheezit: @woodman $ABMD $ONCE bought abmd oct 2105 and got stopped out 1 month later. Never bought it back. It's on my wall of shame next to nflx and amzn all sold early and didn't hold some or buy back. Happy you guys are killing it.
gwenzee: @Cheezit $ABMD $ONCE Did you really mean 2105??? I'll match you your Wall of Shame with mine. One of my biggest failings is not keeping track of stocks that I was stopped out of or sold. Can't win them all.
woodman: @gwenzee @Cheezit $ABMD $ONCE - If you like horror books, I could write you a voluminous one about the things I've done.
gwenzee: @woodman $ABMD $ONCE I'm either in the confessional or sitting in my bra and pants divulging all.
woodman: @gwenzee $ABMD $ONCE - Whoa, save that kind of post for SMM Late After Hours.
bsnceo: @gwenzee $ABMD once upon a time in the late 1990's, I bot an IPO w/ the symbol UBID. Think the per share price was $49. A day later, my broker's licensed assistant called me to tell me the price was $150. She asked if I wanted to sell. I said yes. $100k in one day.
woodman: @bsnceo $ABMD - That's awesome! The '90s up to the tech wreck were like that. I remember the likes of Seibel Systems, Internet Capital Group, Vertical Net, JDS Uniphase and so many others. IPOs would go nuts as companies trampled on top of each other to be the "next one." That was early in my investing career and I did very well with them. I thought wow this is easy and calculated how rich I'd be by now. Easy? Yeah right....
gwenzee: @bsnceo $ABMD Wow!!! During that time we lived in San Jose, CA. My husband was the Western Regional Sales Manager for AMP, inc. (world's largest manufacturer of electrical connectors). What I knew about electronics could have been put in a teeny weeny Tea Cup. Wasn't doing anything in the market then.
Gary: #NOTES SS 052318 COTD: $NFLX – measured move to $400. $SPX – all indexes are very healthy here. Still choppy...but bias it in favor of bulls. $DJI $DJT $COMPQX $NVDA – Solid support at $240. Still rangebound...but very positive price action $AMZN -- $1600 resistance...about to become support. Stock looks very very risky...for short sellers. $NFLX – breaking out of flat triangle. Target is $400 (20% gain) $ABMD – stay long after this breakout. $FANH – supply at $30. Breakout at $31. $HEAR --= after the kind of run it's had, it should be down. It's not. Stops below $15 $IQ – momentum stock. Alert $23.50 $BZUN – breakout. ¾ position now. $MSI – alert today. Breaking out.
carefree: @Gary $NFLX $SPX $DJI $DJT $COMPQX $NVDA $AMZN $ABMD $FANH $HEAR $IQ $BZUN $MSI #NOTES
woodman: $WTW has a familiar look. Stocks that move up through resistance and keep going making higher highs. See, e.g., $ABMD $SRPT $V $MA
issues: @JBed $BZUN It looks to be in a trading channel. Today I did as Dan suggested and "sold some." I sold some or all of these: $AAPL $ABMD $ADBE $ATI $COP $ETFC $FB $FFIV $HAE $LGCY $OLLI $OXLC $VMW $WLL $WRD $XPO.
JBed: @issues $BZUN $AAPL $ABMD $ADBE $ATI $COP $ETFC $FB $FFIV $HAE $LGCY $OLLI $OXLC $VMW $WLL $WRD $XPO I should have done the same. Well, next time it gets to the top of that channel...
champ: @Ottawagreg $TRHC #metoo --- These type of stocks....are hold positions ...just like $TTD and $ABMD, was when they first started.....not really trading positions.....but they can be....if your a trader and know about #Timing....need to know how it works.
woodman: $ABMD thinks Newton was a phony.
woodman: $ABMD - extended already yet continuing back up today.
woodman: $ABMD - Day 2. Wow.
gwenzee: @woodman $ABMD WOW is right. Did you check out CYRX today? They reported yesterday AMC. Another ABMD?
gwenzee: @Woodman @DeBeers $ABMD DANVERS, Mass. (AP) _ Abiomed Inc. (ABMD) on Thursday reported fiscal fourth-quarter net income of $36.8 million. On a per-share basis, the Danvers, Massachusetts-based company said it had profit of 80 cents. The results topped Wall Street expectations. The average estimate of seven analysts surveyed by Zacks Investment Research was for earnings of 64 cents per share. The maker of heart devices posted revenue of $174.4 million in the period, which also beat Street forecasts. Five analysts surveyed by Zacks expected $163.8 million. Abiomed expects full-year revenue in the range of $740 million to $770 million. Abiomed shares have risen 61 percent since the beginning of the year. The stock has more than doubled in the last 12 months.
woodman: @gwenzee $ABMD - Great stuff! I held about 75% through earnings, then sold a little more (to bring me to about half of my holding before earnings) on this pop. My plan is to hold the rest as long as it continues to hold around VWAP (328-ish).
shoredriver: @debeers@DAN $DXCM $RACE $BA $EL $ABMD And not a one on the SMM GSL.....for shame......
debeers: ...
Gwenzee. meanwhile is Having her custom car detailed on $ABMD's day.
Frankly, my dear, I like the picture i paint better.
gwenzee: $AAPL $ABMD $CYRX $FCAU $INCY $MU $NVDA $ONCE $PBYI $SHOP $SPLK Today has been pretty good. Not all winners, in fact some are downright Fugly. CYRX reports AH today. Would like it to follow ABMD (Ah-Bee-Oh-Med).
DAN: @debeers $DXCM $RACE $BA $EL $ABMD Much better visual of Gwenzee than the guy with the cig hanging from his mounth watering the garden. ;-)
gwenzee: @DAN $DXCM $RACE $BA $EL $ABMD Just for the record my "custom" car is a red 2004 Mustang convertible with 29,000 miles on it. My late husband, Richard, gave it to me on my 66th birthday. Never going to sell it.
debeers: @DAN $DXCM $RACE $BA $EL $ABMD --- Read it again, DAN.
debeers: $DXCM/$ABMD- Well, we are neck and neck going into the close. I say you bake the chocolate cheesecake........Gwenzee..
Visit the Trading Forum to join in the discussion.
| | |
| --- | --- |
| Stock Price | $USD 372.08 |
| Change | -3.30% |
| Volume | 672,859 |
Abiomed, Inc. is a provider of mechanical circulatory support devices and it offers a continuum of care in heart recovery to heart failure patients.
Request Video of ABMD
Already a member?
Sign in here.
Earnings
October 25th, 2018 - 2019 Q2 Earnings
November 1st, 2018 - 2019 Q2 Earnings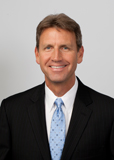 Dan Fitzpatrick
Stock Market Mentor gives you EVERYTHING you need to succeed in the market; all in one place. How easy is that? Dan Fitzpatrick and his elite community of traders share trading ideas, strategies and much more. Dan Fitzpatrick--a world class Technical Analyst, trading coach and regular CNBC contributor--gives you access to all of this with a 14 day FREE membership. Get started TODAY and start trading better TOMORROW with the following premium content:
Nightly video Strategy Sessions with a game plan for tomorrow
Got a stock you want Dan to look at? Just ask.
Patent pending video alerts instantly delivered to you when one of Dan's trading signals is triggered. This is not your typical price alert. This is a short video explaining the action you need to take to make money. No more "Woulda, coulda, shoulda"
Access to over 58,600 stock analysis videos
Access an ever expanding library (58,600) of educational videos that will save you time and make you money
Join a team of friends and traders that have one thing in common; a burning desire to succeed.

Become a Member Today!
Gain immediate access to all our exclusive articles, features, how-to's, discussion group and much more...
Satisfaction Guaranteed!
Your Stock Market Mentor membership comes with a 14 day, no questions asked, 100% money back guarantee!