ABIOMED Inc. (NASDAQ:ABMD)
Bands Volume 200 SMA 50 SMA 20 SMA Videos Alerts Articles Events

bRobert: $ALGN flag trigger $400 + Long term hold. $ABMD about to do the same. Also LONG term hold. $420/$470
bRobert: $ABMD bounce sort of where expected and normal/healthy. Higher low (so far) Wedge breakout setup. Put a ruler under all the recent lows from Aug to present (include candle wicks) and trade off of that with a stop below. Top of wedge around $410. > $410 =breakout. $ALGN action normal as well. Long term holds . IBD50 all stars
TopCat1000: @bRobert $ABMD would you buy on a break at $400 or wait till $410 with $416 to confirm the breakout?
bRobert: @TopCat1000 $ABMD Wait for move >$410 then either buy SMALL starter (add from strength later on pullback bounces) or wait for a pullback/bounce that successfully tests the breakout. and moves higher. SAFEST because the breakout move was tested and anxious buyers are supporting in and not allowing the stock top fall back into the channel. Shallow pullbacks as stocks strengthen
TopCat1000: @bRobert $ABMD Thank you I've had this on my list waiting to it to hit 400 but Ill wait till it gets above $410.
bRobert: @TopCat1000 $ABMD Safer. Safest is wait for the breakout and the pullback/bounce..
bRobert: $ALGN $ABMD Long term holds with high targets. Holding stocks
woodman: $ABMD - no position currently. It's still banging around within a long forming wedge. Now moving back up from the wedge bottom/support line. This stock has been in a long term uptrend, and this wedge has been lengthy consolidation. I'm looking for it to move out of this wedge to the upside to resume the uptrend, but there's no guarantee. It's getting deep toward the vertex so perhaps something happens soon. Sometimes getting deep like this isn't the greatest sign. But I'm just watching right now and letting it tell me rather than making a commitment. Needs to get up through ~ $416.
bRobert: @woodman $ABMD Double bottom W triggered $430 target. WEEKLY starting to pinch Long term hold
bRobert: $ABMD +MACD . ADX cross. $450 . W bottom . Target 1 $ALGN ADX cross. MACD close. $395/$435 . targets.
woodman: @bRobert $ABMD $ALGN - Looks like ABMD will hit the top of the wedge around 410-411 over the next day or two. Perhaps it gets through that this time.
bRobert: @woodman $ABMD $ALGN A move >$400 . will firmly trigger the W . . You can look at this also as a phase 2 type pullback. from the breakout. We are now in phase 3 , day 2. A . higher high > $416, would be the next bullish progression. and reaffirm the breakout. with a $490 target , No make it an even $500. (inv h&s measured move $420 neckline. $340 head) . I'll stand by that target with stock/calls. until the chart tells me otherwise.
woodman: @bRobert $ABMD $ALGN - $416 is what I mentioned earlier and is what I am looking for.
bRobert: What I'm looking at.......$XLV (HMOS ($ANTM $UNH $HIIQ $IBB etc), med devices ($ABMD,$ALGN, drugs $JNJ, $IBB $MDT $TMO $EXAS) , retail($ULTA,$COST $DG $HD $LOW $EL $LULU .$HELE,) $XLI ($LMT $BA $HON) $IYT ($UNP $NSC $UAL $DAL $ODFL $CAI) F ...
CraigReynolds:
bRobert: $ABMD $ALGN Twin winners . Good long term holds. $ABMD weekly tightening
bRobert: $ABMD $430 target 1 with move >50d $395 Double bottom $ALGN 50d bounce Sideways consolidation setting up for $400+ move Both IBD50 holding stocks
bRobert: @woodman $INSP $MASI $MDT $BEAT $TMO $ILMN . $ALGN and $ABMD getting back inline MANY others
woodman: @bRobert $INSP $MASI $MDT $BEAT $TMO $ILMN $ALGN $ABMD #MedicalDevices #MedicalInsturments #Diagnositcs
BigOx: Dan@$ABMD any comments on this please Dan? Thanks
DAN: @BigOx $ABMD I would sell.
woodman: @BigOx $ABMD - for what it's worth, it's still within the same wedge that starting forming (top of wedge) on 6/20/18 (bottom of wedge is a long forming support line that started 12/29/17), though now it's coming to the vertex.
gwenzee: @BigOx $ABMD Do you own it? Not a pretty day. ABMD has been up 11 of the past 12 days. Who is competing with them? What has changed about the stock? Look at this as a bad hair day. We all have them. Look at Dan's GSL. How many have similar charts today? Is he recommending selling all of these too?
BigOx: @gwenzee $ABMD I did own it but got stopped out, however still have a liking for it!
gwenzee: @BigOx $ABMD Did you have a gain or loss when you were stopped out? Was the stop too tight? I would be adding here if I had less than full position (21% of my portfolio at this time). If I didn't own it I would wait to see what it does tomorrow. This stock usually starts a positive run in Sept. Started a month early this year and is now resting to catch its breath. This journey is far from over.
captron: @gwenzee $ABMD I am seeing lower highs. Going to lighten my position until I see what it is wanting to do. Has been a great stock to hold.
gwenzee: @captron $ABMD I would add not lighten up. As I asked before, What has changed? This can only grow as more parts of the world are added (see Japan).. More hospitals are added. More doctors are trained. More patients are served. More going home with native hearts. Shorter hospital stays. etc. etc. You could say I like this stock.
captron: @gwenzee $ABMD Thanks for your comments. Will wait a day or two. Have had it a long time. When I see lower highs, I get skittish. Got stung holding $EW.
jwstich: @bRobert $HIIQ $WWE $EHTH $ATTU $SODA $NANO $IIPR $WIX $IDXX $ABMD I read they (Ren. Tech) employ about 200 people of which about 90 have Ph.D's. Is it surprising to you that they are able to do so spectacularly when they own 3700 stocks. I would think that they would approach what the market as a whole would do. I guess they must have taken rather large positions in some of the big winners.
bRobert: @jwstich $HIIQ $WWE $EHTH $ATTU $SODA $NANO $IIPR $WIX $IDXX $ABMD I don't believe they have much more than 1% in any one stock. I'm not surprised anymore by anything they do. Their immense computer power and sheer genius in this pursuit is unrivaled. Top 15 $ALGN $DPZ $VRSN $NVO $HUM $VMW $PANW $PEP $AAPL $AMGN $VRTX $ABMD $BMY $CCI $ISRG.
CraigReynolds: @jwstich $HIIQ $WWE $EHTH $ATTU $SODA $NANO $IIPR $WIX $IDXX $ABMD Must what this group is (Ren. Tech)???
bRobert: @CraigReynolds $HIIQ $WWE $EHTH $ATTU $SODA $NANO $IIPR $WIX $IDXX $ABMD Renaissance Technology Medallion Fund
bRobert: $ABMD . $430 target W bottom. Long Long erm hold.
rachel: ...
9. $ABMD – Alert $417
10. $SRPT – Alert $145
11. $TSLA – Do NOT be a Musketeer. You are going to regret it. Here are some (though not all) reasons to avoid:
a. "Funding secured" – two class action suits. One by l ...
bRobert: ...
I've made no secret that coincidentally, many of my current and past winners are/were some of their holdings. eg $IDXX $ABMD $HIIQ $WWE $EHTH $ATTU $SODA $NANO $IIPR $WIX So many. Many of their small cap winners develop from our favorite technical s ...
shoredriver: @bRobert $HIIQ $WWE $EHTH $ATTU $SODA $NANO $IIPR $WIX $IDXX $ABMD that would great...thx
bRobert: @shoredriver $HIIQ $WWE $EHTH $ATTU $SODA $NANO $IIPR $WIX $IDXX $ABMD They own over 3700 stocks. It may take more than an hour or two. ;) Perhaps I'll stimulate the economy and outsource the project to a high school student.
Pcdentist: @bRobert $HIIQ $WWE $EHTH $ATTU $SODA $NANO $IIPR $WIX $IDXX $ABMD Whew! That sounds like a great project,,thanks
bRobert: $ABMD $440 target 1 Add on pb/bounces
woodman: @bRobert $ABMD - I reloaded this one on its pullback to the bottom of the big wedge. Now nearing top of the wedge. Hopefully it can move up and out.
bRobert: $ABMD add on pullback/bounces and move >50d $430 target
bRobert: $ALGN nh $420 target Dance partners $ALGN & $ABMD in rhythm
gwenzee: $ABMD @dkaraman If you check seasonality you will see that Sept. is the month when it starts its run.
woodman: @gwenzee $ABMD - I've been accumulating (re-accumulating) this since retracing to the bottom of this big wedge . (I view this "retracement" area to be around $350-$380 +/-.)
bRobert: $ABMD Little reversal pattern set up with $430 target Watch for move >$390 through the 50d. No need to jump the gun and be too early to the party before the drinks and food are served. . We are talking about a $40 move. Plenty of time to take a position.
issues: @bRobert $ABMD We are still holding 1/2 position. It was one of the best money makers, hope it comes back.
bRobert: $ALGN $ABMD Long term holds . $ABMD double bottom. $ALGN consolidating /pinching above the 50d
woodman: @bRobert $ALGN $ABMD - I've been away on vacation and got back yesterday. Noticed ABMD (which was on my list prior to leaving) this morning and bought it. It's at the bottom of a wedge (top drawn from 6/20; bottom drawn from end of December-beginning of January this year). Holding ALGN.
gwenzee: $AAPL $ABMD $CYRX $INCY $JEC $NKTR $NVDA $ONCE $ROKU $SPLK $TNDM $VRNS This has been a pretty good month (and year). SPLK reports AMC today and I am holding. Hope springs eternal with this one.
bsafriet: @gwenzee $AAPL $ABMD $CYRX $INCY $JEC $NKTR $NVDA $ONCE $ROKU $SPLK $TNDM $VRNS I'm right there with you with fingers crossed!
bsafriet: @bsafriet $AAPL $ABMD $CYRX $INCY $JEC $NKTR $NVDA $ONCE $ROKU $SPLK $TNDM $VRNS $SPLK We didn't have to wait long, beat yop and bottom, raised guidance. $116.98 + $10.12 ( 9.47%)
marrit: $ABMD time to add?
Sluggo: @marrit $ABMD I see what you seeing, a double bottom. If you want to go with a heart company, I would suggest $BEAT. My luck has not been good over the last 18 years picking bottoms. If you like $ABMD, I would wait for it to show some upside to show some interest.
marrit: @Sluggo $ABMD $BEAT Thank you
issues: My dogs are $NFLX and $ABMD. Yesterday's darlings are today's dogs. We still hold them as Long Term, but I get impatient and begin to think of them as trades. I'm wondering if any of you have them also and what you're doing with them. I know Dan has a Long Term account that he doesn't look at. I know he had $FDX and it's coming back. We bought FDX on the come back. So maybe NFLX is dropping because former Obama is a consultant...
gwenzee: @issues $NFLX $ABMD $FDX Holding ABMD for the long term. Bought at $127 and $142 so have good gains. Also took some profit off the table awhile back. It has been disappointing to say the least but I still like it long term.
issues: @gwenzee $NFLX $ABMD $FDX Thank you Gwen!
Sluggo: I suggested this to someone else today, but why wait for $ABMD to show some support off of it's 2 time bottom? If your buy is a lot higher, I am sure $ABMD will rise at some point. In the meantime, I would suggest $BEAT or other health stocks that are currently working.
bRobert: $ALGN $ABMD perky $MASI flag
Gary: ...
12. $ABMD—potential short due to test of 50-day MA (kinda)…and a failure AFTER a gap. This is a classic lower high. Time to short was on Friday morning. Not so much now.
13. $STMP – if this is down below $260 on Monday, you sho ...
shoredriver: $ABMD up nicely in PM
bRobert: $ALGN $ABMD bounces continue
bRobert: $ABMD Bounce off support/trading low from yesterday
issues: @bsnceo $ABMD Wash sales add to the cost basis. If I sell at a loss and buy it back within 30 days that loss is added to my cost basis. For example, I had a stock that had a cost basis way above any price the stock ever got to. I called my broker and he explained to me how the wash sale added to my cost basis making it nearly impossible to get back to even. Take a look at your year end statement. I did and the losses from wash sale were BIG!! Never again>
bRobert: $ABMD completed inv h&s top to $350 area. Watching
issues: $ABMD down almost $100 from it's high. WOW. Thats' huge. I am still holding it. I like their business and products. Article in IBD says What's Next For Abiomed Stock After Last Week's Rout?
For more than a year, Abiomed (ABMD) stock was the type that ...
captron: @issues $ABMD I agree with everything you say. I was lucky and had a loose stop on it and was saved the brutal selling last week etc. My question is, who says the Analyst are correct when they do there prediction that the market seems to hang their hats on. I was always told that an analyst is someone who failed in the trading arena.
issues: @captron $ABMD I hate taking a "Wash sales" when I sell at a loss and then buy it back. It adds to the cost basis so much that it's not worth buying it back. That's why I held my position and will hold it as a long term position. As Dan says he doesn't even look at his retirement portfolio, so I won't even look at this til I'm back in the black, No more Wash sales for me !!
bsnceo: @issues $ABMD May I offer my 2 cents on the issue? Why are you concerned about the "Wash Sale" rule? It is what it is, a tax rule, but it only delays the recognition of certain losses between tax years. Just monitor the tax consequences of your taxable transactions in the last 2 months of a year and don't buy back the same stock within 30 days (maybe use options or buy a similar stock). Also, it isn't even an issue for retirement accounts because holding periods are irrelevant to trades in a tax-deferred account. Let me know if this makes sense.
shoredriver: $ABMD....nibble....
gwenzee: @shoredriver $ABMD Off of today's lows. Abiomed, Inc. ABMD recently received the Central Drugs Standard Control Organization (CDSCO) approval in India for its flagship Impella 2.5, Impella CP and Impella 5.0 heart pumps. Notably, this fortifies the company's position in the Asia-Pacific (APAC) zone. Going by an article published in the Times of India, death from heart diseases in India has risen 34% in the past 26 years. Per Transparency Market Research, the cardiology devices market in the APAC region is expected to witness the fastest rate of growth. According to the study, the market is expected to see a CAGR of 2.9% to reach an estimated value of $11.2 billion in 2022. This should bode well for ABMD. Who is pushing this stock lower in recent days? And why? Trying to get a better price to pile in?
gwenzee: $ABMD Reported this morning. Currently down to $411. OUCHIE!!! DANVERS, Mass. (AP) _ Abiomed Inc. (ABMD) on Thursday reported fiscal first-quarter profit of $90.1 million. The Danvers, Massachusetts-based company said it had profit of $1.95 per share. Earnings, adjusted for pretax gains, came to 78 cents per share. The results did not meet Wall Street expectations. The average estimate of seven analysts surveyed by Zacks Investment Research was for earnings of 80 cents per share. The maker of heart devices posted revenue of $180 million in the period, which beat Street forecasts. Six analysts surveyed by Zacks expected $171.9 million. Abiomed expects full-year revenue in the range of $755 million to $770 million. Abiomed shares have more than doubled since the beginning of the year. The stock has nearly tripled in the last 12 months.
PhilHarmonic: @gwenzee $ABMD Possible support at $395.00.
gwenzee: @PhilHarmonic $ABMD It is already off the low of $411. Knee-jerk reactions are really fun to watch.
shoredriver: $ABMD.....Green on the $ABMD calls bought this am.....see if it holds.....
captron: $ABMD - Added to my position before the sellers realize that the earnings were not bad at all.
JBed: @shoredriver $ABMD Bought calls also near the low. Up slightly.
woodman: @captron $ABMD - I sold 1/4 yesterday and 1/2 of my remaining shares at open. Then I lost power and just got my power back. So that's me trying to be glass a little more than half full. I agree that the earnings didn't seem bad.
captron: @woodman $ABMD - Added to my position @ 365 once it reversed. Not a 59 minute trade, Just adding to long position. Like your power failure and glass half full story.
woodman: @captron $ABMD - I'll be buying my shares back at some point. I just want to let it settle down. You're probably good with your buy. Hopefully the 360 low of the day will hold for you.
woodman: @captron $ALGN - holding up a lot better than $ABMD. I need to figure out what it is about ABMD's earnings/guidance that is spooking the market. It may be nothing more than simply sell the news and its lofty price.
Gary: ...
6. $ABMD – This is why you don't hold a stock over earnings unless (1) you've taken some profits; and (2) you have a big cushion in your remaining position.
Aerospace/Defense:
7. $ITA – Resistance at $205. Alert $205
8. $TXT ...
woodman: #Earnings - decision/white-knuckle time approaches: $V (today amc), $ABMD (tmrw bmo), $AMZN (tmrw amc). I have decent positions in each one.
bRobert: @woodman $V $ABMD $AMZN #Earnings $ALGN after close
woodman: @bRobert $V $ABMD $AMZN $ALGN #Earnings - I truly hate earnings season.
bRobert: @woodman $V $ABMD $AMZN $ALGN #Earnings Understood but step back for a second and look at $ABMD $ALGN . Who did better, those trading it or holding it? I've been in $ALGN since $30. and $ABMD for a while. Some trading around a core. helps a bit. Pull some profits out after big runs until full position reloads
woodman: @bRobert $V $ABMD $AMZN $ALGN #Earnings - Thanks. I view ABMD V and AMZN (and ALGN -- as you mentioned -- which I don't have) as long tern holds. Earnings season always tests one's grit with these types.
Kristine: @woodman $V $ABMD $AMZN #Earnings - I've had poor results in selling the weekly amazon calls so I'm done with those. Instead I sold the Jan 2019 $2100 strike which will give $52 downside protection. I should have waited but with Monday's dip and not knowing how the market would react to Google's earnings, I sold just prior to close of market. Currently the premium is about $61
gwenzee: $ABMD Making its run into earnings. Thursday BMO. Looks like a classic H & S pattern but is a little light on duration. Should be 7 weeks in this pattern. Holding over earnings.....why would you want to sell this one?
Gary: ...
16. $ABMD – earnings Thursday.
17. $TSLA -- $300 likely to hold into earnings. Elron rumored to be starting a GoFundMe page.

Requested Videos
18. $HLT – Alert $85.25
19. $SQ – hold this into earnings.
20. $TWLO – please upd ...
bRobert: $ABMD Trickle trickle up
woodman: $ABMD continues to rise from the 50 day.
bRobert: $ABMD trickle up continues. Holding stock
gwenzee: @bRobert $ABMD Trickle, trickle little star.
woodman: @bRobert $ABMD - Indeed. Hopefully folks took advantage of the pullback to the 50 day which has been a good spot to buy it. I added back a bunch more there.
woodman: @gwenzee $ABMD - Ha!
gwenzee: @woodman $ABMD Here we go again. Wheeeeeeee!!!!!
debeers: @gwenzee $ABMD ---Put down that Cakebread Chardonnay!!!
woodman: @debeers $ABMD ... and pick up the bubbly!
gwenzee: @woodman $ABMD And today Cramer said it was a buy. Double Whoopee.
Visit the Trading Forum to join in the discussion.
| | |
| --- | --- |
| Stock Price | $USD 298.77 |
| Change | -5.51% |
| Volume | 749,621 |
Abiomed, Inc. is a provider of mechanical circulatory support devices and it offers a continuum of care in heart recovery to heart failure patients.
Request Video of ABMD
Already a member?
Sign in here.
Earnings
January 31st, 2019 - 2019 Q3 Earnings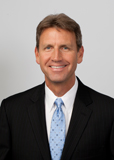 Dan Fitzpatrick
Stock Market Mentor gives you EVERYTHING you need to succeed in the market; all in one place. How easy is that? Dan Fitzpatrick and his elite community of traders share trading ideas, strategies and much more. Dan Fitzpatrick--a world class Technical Analyst, trading coach and regular CNBC contributor--gives you access to all of this with a 14 day FREE membership. Get started TODAY and start trading better TOMORROW with the following premium content:
Nightly video Strategy Sessions with a game plan for tomorrow
Got a stock you want Dan to look at? Just ask.
Patent pending video alerts instantly delivered to you when one of Dan's trading signals is triggered. This is not your typical price alert. This is a short video explaining the action you need to take to make money. No more "Woulda, coulda, shoulda"
Access to over 59,800 stock analysis videos
Access an ever expanding library (59,800) of educational videos that will save you time and make you money
Join a team of friends and traders that have one thing in common; a burning desire to succeed.

Become a Member Today!
Gain immediate access to all our exclusive articles, features, how-to's, discussion group and much more...
Satisfaction Guaranteed!
Your Stock Market Mentor membership comes with a 14 day, no questions asked, 100% money back guarantee!