ABIOMED Inc. (NASDAQ:ABMD)
Bands Volume 200 SMA 50 SMA 20 SMA Videos Alerts Articles Events

Cheezit: $abmd Anyone have a read on why it's dropped so much?
issues: @Cheezit Reason? Institutional people sold it. $abmd I can see this dropping back to $281 where it was on 12/26. I would buy more if it does. We hold almost a full position as a LTH.
bRobert: $ALGN $ABMD this dynamic duo is setting up for higher ground
bRobert: $ALGN $ABMD ALGN breakout Look for the pb/b retest $340 target 20%+ return $ABMD $50 zig in motion. $360 next target 1. WEEKLY/DAILY MACD crosses make $$$ Then preparation/ consolidation for road trip to $450 Baby steps scale in .........
bRobert: $ABMD magnet on $360. $50 zig. I have been adding
bRobert: $ABMD . looking for continuation . Long term hold
bRobert: $ABMD . Looking for a $50 zig to top of range to $360. That's how this stock rolls $$450 . reversal target when the stock completes its pre marathon training
bRobert: $ABMD . Look for this to follow the $EW road map . to success. MACD cross . MONSTER earnings revenue . growth . 100%+/30% . Long term hold . $450
bRobert: $ABMD . Poking its head out of the ice >50d. $450 target LONG term . Baby steps
issues: @bRobert $ABMD Rob did you sell any when it dropped? I held my breath and held it. Whew what a relief now that it's turned back up.
bRobert: @issues $ABMD I posted that I trimmed. when it breached the 50d at $330 I added back near $315 . just above the trading low $305
bRobert: @kt4000 $EW $ABMD Another heart device company to watch with very high/exceptional upside.
bRobert: $ABMD Patience will be rewarded $440+ 25% upside $100 Not too shabby Long term hold
bRobert: $ABMD Pop $350/$390/$440 WEEKLY nice green candle. Higher low. Good to go. Patience. Position size. Add on pb/b This can zig zag.
bRobert: $ABMD Doing the work. PATIENT long term investment from just below. $420 +
bRobert: $ABMD Scaling back in.
bRobert: @issues $LNTH $ABMD Stopped out $340 .Looking to reenter.
issues: @bRobert $LNTH Are you still holding $ABMD? or buy it back Mon?
bRobert: $ABMD You can't fight the fed or bad price action. Stopped out for now just below 50d. Needs more work.
bRobert: $ABMD . Good swing trade with eye on eventual breakout $400/$425+ /$450. targets. Looks like it will retest top of range $360 . Recent WEEKLY . MACD cross . Bodes well for a big long term payout . Long term hold
bRobert: $ABMD Good entry with green print
bRobert: $ABMD Nice pop off 50d Expected. Targets $400/$425+ WEEKLY Neckline $340 Head $280 Longer term hold
bRobert: $ABMD Looking for follow through next week with a move >20d. Eventually the stock will break out of this trading range and the long consolidation will be a good foundation for launch to the high targets. Patience and position size will prevent chop and wear and tear on the investor.
bRobert: $ABMD kissing 20d. that was quick. Great company/stock 4% pop off of expected 50d support. You should be stalking stocks for moves like this . This was predictable. Expect the expected. You'll only be wrong once
spmeyers: @bRobert $ABMD me thinks it stuck between 50 and 200 day for a while
bRobert: $ABMD up 5% .
bRobert: $ABMD Looking for green shoots soon and swing.
bRobert: $ABMD Setting up for ultra low risk entry after a green print.
Dale: Is there any news on why $ABMD has pulled back today?
Sher: @Dale $ABMD - Post-earnings profit taking...
Dale: @Sher $ABMD Thanks. Looking to buy some on a pullback
issues: @StockMarketMentor $CDNA Thanks. This CDNA is in the Medical products group (IBD group 34) along with $EW $QDEL $ABMD $ALGN and $OFIX. NP right now but looking real hard at a buy of one of them. The most interesting chart is $OFIX.
bRobert: $ABMD . 20d . bounce . Continues to set up for the BIG move. $ALGN . $320 . MMT . C&H . like . trigger
bRobert: $ABMD . Good turn off the LOD . WEEKLY MACD cross HIGH HIGH upside LONG . Will . Get overweight with breakout confirmation. $400/ $425+ . MMT
gwenzee: @bRobert $AAPL $ABMD $CYRX $HUN $INCY $JEC $NVDA $ROKU $SHOP $SPLK For what it's worth these are my current holdings. Most are doing well but have a couple of stinkers.
bRobert: @scottrades $BSX I"m an owner. Also like $MDT $100+ $ABMD Very high targets from reversal pattern in motion $400/$420 WEEKLY MACD cross, $ISRG , $TDOC $EXAS $IBB and company. Takeover talk will be another catalyst eg $ONCE $INSP set up. Conference 2/28 could be the the little push needed for a breakout and run to $75
rob27: @bRobert $Abmd would you be adding to $ABMD on this slight sale?
bRobert: @rob27 $Abmd $ABMD I would wait for the green day. I expect it to bounce near the 20d . I would like confirmation and then you can set a stop on the add just < 20d. If the breakout and pattern unfolds as "planned" . , we are talking about a $40/$70 . move.
rob27: @bRobert $Abmd $ABMD Thks for all your insight it's speeding up my learning curve
bRobert: @rob27 $Abmd $ABMD Be careful going too fast around the curves. ;)
bRobert: $ABMD . flag flag flag. Many patterns in motion including a reversal pattern $340 neckline $400+ . mm target. $440 . WEEKLY target with trigger. Small w . $390 target Long term hold
bRobert: $ABMD $EW $INSP . $TMO . Flags with nice upside . trigger watch
bRobert: $CURE $XLV Breaking out from reversal pattern, W Targets $68/ $100 respectively. Own the Group or adopt your favorite. $IBB Watch for sustained squeeze breakout. 20% measured move. Long $LABU (mm target $75). Expect throwback/retests $TMO $ILMN Tools of the trade for biotech CAR-T cell therapy development. Uses the patients own T lymphocytes to attack cancer cells. HMO casinos. Many just getting started. High upside with strong earnings/revenue growth. $TDOC Interesting alternative play. Short squeeze Devices?Monitoring $TNDM $PODD $ISRG $MDT $EW $ABMD $BEAT Many others
bRobert: $ABMD Getting ready for move > 200d $425 mm target
bRobert: $ABMD Very bullish flag. just under potential breakout area. $390/$420?$450 mm targets Long term hold. Big $$$ potential
bRobert: $ABMD Flag I'm watching carefully $390/$400/$425 mm targets Dominos Flag trigger and move >200d neckline $240
bRobert: $ABMD tight lowvolume consolidation at potential breakout area. . Poised for BIG move
bRobert: $ABMD flag. $420 price target
bRobert: $ABMD Had an espresso and is perky. Oozing a bit. Look for the pb/bounces Higher risk buy here . 200d test just above. This could pull back to the 20d support /bounce. That's the best entry. Keep on your radar. Realistic $90 upside 25% .
bRobert: $ABMD BULLISH WEEKLY MACD cross. If history repeats you'll make $$$$
bRobert: @gig1 $ABMD No concern.
bRobert: @captron $EW Long term hold. This and $ABMD good solutions for heart issues . Minimally invasive valve replacements and heart assist pumps
bRobert: $ABMD . Reversal set up Neckline $340 . Head . $280 . Measured move target is $400 .which coincides with a small upside gap.Higher WEEKLY targets, ($425+) The stock has been doing some work and is now trading on the sunny side of .the 20/50d which is close by Baby steps. Scale . in slowly. Add on pb/bounces
captron: @bRobert $EW $ABMD- I am a true believer in Edwards. I have one of their valves. They have not yet begun to reach their peak.
bRobert: $ABMD $EW $MDT .$PODD $DXCM $TNDM . (squeeze) Medical equipment/devices
bRobert: $ABMD Good . Swing trade 20 points/trade around core . Reversal pattern in motion .
bRobert: $ABMD $EW. Nice move . Trailers up. $ALGN . base Flag . Alert >$250 . Target 1 $300 . with trigger $TDOC moving . the space is perky
bRobert: $ABMD . WEEKLY MACD . cross. Reversal set up with$430+ . target Daily ADX/MACD cross . VERY bullish set up . Tight consolidation for this stock. Next zig could be a doozy .$$$$ . Long . Full position.
bRobert: $ABMD . Strong day Closed near HOD . Bullish 5 day chart. Higher high could trigger measured move to $370+ WEEKLY MACD crosses have generated $$$$ . Long
gig1: @bRobert $ABMD Any concern that volume was not strong until very end of day? Like it but lack of volume concerned me.
bRobert: $ABMD Flag like move to 20d. Trigger will run far Watch for it Costs nothing to watch (i'll leave the joke out)
bRobert: $ABMD little wedge Still long
steve71: $IHI $A $ABMD $ABT $DHR $EW $ILMN $MDT $TECH $TMO The Life Sciences group should continue to thrive for years. Listed are nine prominent companies and the ETF, but there are hundreds more. Illumina is too richly valued for its growth. Medtronic ...
jwstich: @steve71 $IHI $A $ABMD $ABT $DHR $EW $ILMN $MDT $TECH $TMO $TECH Nice discussion of this on conf. call. Also looks like a c &h pattern with handle possibly beginning. Looking to enter. Thanks for your post on this.
steve71: @jwstich $IHI $A $ABMD $ABT $DHR $EW $ILMN $MDT $TECH $TMO On another board a member noted that 155-160 would be both a 50% retracement and the 50 dma. That would be really strong if PPS ever goes down that far. It may not happen. I want to add at 175ish and add more on a 155 bounce.
bRobert: $ABMD . tightening consolidation above the 20d . Reversal pattern with $400 + . targets. Don't lose track of it. $CAH . Earnings pop . Another healthcare gem . np
bRobert: $abmd. Looking for follow through. Above Neckline. $420+. Target
bRobert: $ABMD .Set Alert > $352 . 5d . reversal pattern . trigger $380 short term target
bRobert: $ABMD Easiest money I've made this year on the swing. Added yesterday . Over reaction of market to FDA memo . Nothing wrong with the product.
debeers: @bRobert $ABMD -its a shame that people cannot understand a simple letter and that but desperate people do desperate things for which Abiomed was never an intended market.. I think that $BEAT which is monitoring only has a clearer trajectory but nothing wrong with $ABMD.
bRobert: @debeers $ABMD $BEAT $ABMD Sustained move >$340 neckline = $400+ Simple math. Long $EW not too shabby.
bRobert: $ABMD WEEKLY my time frame Small flag/ cup/ reversal pattern A move > rising 50WEEK = flag trigger measures to $425 Baby steps could take giant steps.. Long. Look at the 5minute chart A move >$350 - $355 should create some interest
bRobert: $ABMD Reversal pattern trigger/breakout/retest bounce. $400+ target That's $50 20% good risk/reward Long. and will scale in more with confirmation.
bRobert: $ABMD Some intra day swings. trading
sierramp: @bRobert $ABMD What happened at 1:52pm?
jgonz: @bRobert $ABMD Any news? BTW, thank you very much bRobert for your contributions to the forum; very helpful and appreciated.
Greendayguy: Any news on $ABMD? Just totally tanked, down $30.
Lavrock: @Greendayguy $ABMD FDA letter
Greendayguy: @Lavrock $ABMD Thanks, I'll try to find it.
takanohana: @Greendayguy $ABMD https://www.fda.gov/MedicalDevices/Safety/LetterstoHealthCareProviders/ucm630610.htm
steve71: @Greendayguy $ABMD Scary bad. Success rate drops from 74% pre-approval patients to 17% in post-approval cohort. A year ago we discussed that med device companies are safer investments than biotech pharma because of fewer crashes. Oops. $ABMD looks like a no-touch until the company has a plausible explanation.
bRobert: $EW nh $ABMD added below. $10+ bounce Stop in place to protect new gains
DrAlanW: $ABMD The problem seems to be that old bromide, "Whenever you've got a hammer in your hand, everything starts looking like a nail." Apparently doctors were trying this new device out of desperation on cases and situations for which the FDA hadn't previously approved it. It remains to be seen whether the Market Gods will be forgiving or not, or able to grasp fully what the letter actually says. I'm ambivalently hanging onto a new small set of shares around $331.00
Greendayguy: @DrAlanW $ABMD I bought on Friday, and figured I'd better put a stop in today. I thought things were going in the right direction when it was up over $1, after being down over $6, then the next time I looked, it's down $20. Then down $30. Thanks to my stop, my $700 loss could have been a $3K loss. I haven't read the FDA letter yet, but I will.
gwenzee: @DrAlanW $ABMD Thank you so much for your Post. Some people don't bother to read material easily obtained and draw erroneous conclusions. If a product is not used correctly or for the right purpose you can't expect a good result. Using Preparation H to minimize facial wrinkles just won't work. Have to use under the right circumstance for the right reasons as per the label instructions to get the right results.
bRobert: @gwenzee $ABMD It doesn't work for facial wrinkles?
Greendayguy: @bRobert $ABMD Ha ha!
bRobert: @jgonz $ABMD No problem . The forum is an . informational trading bank. With experience, everyone has an opportunity to make important contributions.
bRobert: $ABMD . Looking to take advantage of pb. / retest $340 neckline . $400+
bRobert: $ABMD . added on dip.
gwenzee: @Forexpro $BCSF Hello, to you, too. Have you missed me? Never been in Bain and haven't ever looked at it. January was a very good month after 3 horrendously bad months. Sold some of my $ABMD, $TNDM and $SPLK yesterday. Taking some profits is a good feeling. Also got rid of 2 "drainers" and that felt even better. Wishing you the best.
Forexpro: @gwenzee $BCSF $ABMD $TNDM $SPLK Thanks, Gwenzee, You're right, of course; I relied on my memory (HAH!) and confused you with another colleague. My bad, although you could do worse than $BCSF. :-) Take care, and apologies for the interruption.
gwenzee: @bRobert $ABMD Is that a giant "W" pattern that I see? Sold some of mine yesterday @ $355.60 for a nice triple bagger. Don't know if or when I would buyback.
gwenzee: @Forexpro $BCSF $ABMD $TNDM $SPLK Getting a post from you is NEVER an interruption.
bRobert: @gwenzee $ABMD How about after a phase 3 type move ? The neckline is $340 . It broke out above the neckline. Had a throwback retest x 2 . Look for a resumption of the breakout next. Another buy point would be a bounce off the 20 d with a stop below. Top and bottom line beats and raised guidance should take this great stock higher.
bRobert: $ABMD . Earnings pop. $400+ . in play on trigger reversal pattern . $340 neckline Head . 280 . Long Long runway. Add on pb/bounces with further follow through
bRobert: $ALGN day 2 . Trailing stops. $ABMD $ALGN . Dynamic duo back
bRobert: $BEAT $TDOC Flag triggers . $ISRG $ALGN $ABMD $MDT . CHEAP .$ISRG . always buy the pullback/bounce gifts $EW $MASI $SYK . nice move yest. Healthcare equipment bull market . Hug one
bRobert: $ABMD Binary result following earnings. $280 crash or springboard to $400 Smarter waiting to trade it eg $ALGN $ISRG (coming back ) others
justinp: $ABMD Perking up on the 3rd down day. Took a starter.
Visit the Trading Forum to join in the discussion.
| | |
| --- | --- |
| Stock Price | $USD 251.62 |
| Change | -2.12% |
| Volume | 418,181 |
Abiomed, Inc. is a provider of mechanical circulatory support devices and it offers a continuum of care in heart recovery to heart failure patients.
Request Video of ABMD
Already a member?
Sign in here.
Earnings
July 25th, 2019 - 2019 Q1 Earnings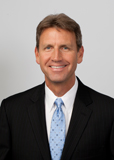 Dan Fitzpatrick
Stock Market Mentor gives you EVERYTHING you need to succeed in the market; all in one place. How easy is that? Dan Fitzpatrick and his elite community of traders share trading ideas, strategies and much more. Dan Fitzpatrick--a world class Technical Analyst, trading coach and regular CNBC contributor--gives you access to all of this with a 14 day FREE membership. Get started TODAY and start trading better TOMORROW with the following premium content:
Nightly video Strategy Sessions with a game plan for tomorrow
Got a stock you want Dan to look at? Just ask.
Patent pending video alerts instantly delivered to you when one of Dan's trading signals is triggered. This is not your typical price alert. This is a short video explaining the action you need to take to make money. No more "Woulda, coulda, shoulda"
Access to over 63,200 stock analysis videos
Access an ever expanding library (63,200) of educational videos that will save you time and make you money
Join a team of friends and traders that have one thing in common; a burning desire to succeed.

Become a Member Today!
Gain immediate access to all our exclusive articles, features, how-to's, discussion group and much more...
Satisfaction Guaranteed!
Your Stock Market Mentor membership comes with a 14 day, no questions asked, 100% money back guarantee!