Acacia Communications Inc. (NASDAQ:ACIA)
Bands Volume 200 SMA 50 SMA 20 SMA Videos Alerts Articles Events

JBed: $OCLR up 9% pre market on ZTE news...$ACIA up 18%. Long $OCLR.
Graphicsguy85: @DAN $ACIA Wish I would have taken a position back then...Being so new just wanted to see if taking your lessons and applied them to practical application would work. Seems like on this one, I had the right knowledge to help me make an educated guess. Gonna research tomorrow but Earnings is on 5/3. I've heard you say holding over earnings is a tough one but after a gigantic sell of on the 16th I think its on its way back higher. It is already up over 14% since the 16th and decent volume which I would take as people panicked at first buy now are buying back into it? What are your thoughts @DAN
Graphicsguy85: $ACIA closed way down yesterday, just a beginners point of view, but I put alerts at around 26 & 28 to see if it bounces back up. Closed out below Bollinger +/- 3, could make a correction. My opinion is not a buy yet but if it starts to move up could be ripe for a small profit on a quick trade. (Also could be very wrong)
DAN: @Graphicsguy85 $ACIA I think you're right on the money. I'll be looking at ACIA tonight.
stocking: $bmy $acia anyone know why these two crashed today?
Ajax4Hire: @stocking $bmy $acia I see that today a "Research Team" updated $BMY to "Reduce" on Think-or-Swim Analyze section.
stocking: @Ajax4Hire $bmy $acia $BMY Thank you!
tri2insite: @stocking $bmy $acia US Commerce dept banning sales from optical companies to Chinese firm ZTE
Ajax4Hire: @stocking $bmy $acia Also from Think-or-Swim Analyze section; a "Research Team" updated $ACIA(Acacia Communications) to "Reduce". And "The Street" updated on 2018-04-08_Sun to "Sell". "MarketEdge" has a C-Rate(whatever that means) and SCORE=-2; Stock shows Mildly Deteriorating Conditions.
phgruver: @stocking $bmy $acia $MRK released some late-stage cancer trial results that looked better than those released by $BMY. Drugs tend to be an all-or-nothing market, so good news for $MRK is bad news for rivals. (Don't know anything about $ACIA) Actually, $BMY has been getting beaten up a lot, lately, and may be near a #VALUE buy point. My last buy was at $56, do this drop puts me a little bit underwater on that add, although overall, I still in the green.
champ: @JBed $OCLR --- This stock is dropping because of negatives news....also $ACIA...be aware.
Danzguy: $ACIA I don't see any chatter about this stock but I've tracked it since it's runaway IPO a couple years ago. Anyway, it is rising from the ashes of the drop, last Friday. FWIW
tri2insite: @Danzguy $ACIA I've been following but NP. Seems like it might be getting some short covering after the drop. Buy?
Danzguy: @tri2insite $ACIA I would not at this price. Wait for the next dip. It is sortof a predictable play, however. The other one that I track for taking quick profits is $TWLO which came out about the same time. Been taking profits for last couple years, thereabouts, too.
tri2insite: @Danzguy $ACIA $TWLO I'd been watching $TWLO also and these stocks traded together until recent 50% pop. Nice if you had TWLO.
efrain007: $ACIA for the short term/swing traders......been playing this the last couple of weeks. Buying near rising trend line and selling around 48. At a good buy point today.
bRobert: $LITE $AAOI $ACIA $RHT All perky
cmac: $ACIA a much hated, former momo stock, is building a nice base. Trading at its 50sma, which has turned up for the first time in nearly a year. Not a typical SMM type stock patern, but I thought it might be worth mentioning.
issues: Since I sold $AAOI at a loss less than a month ago I don't want to get nicked with Wash Sale Rule. So in the same IBD group are these: $ACIA $LITE $OCLR ... I bought a starter in LITE. I like the chart.
Suz: @issues $AAOI $ACIA $LITE $OCLR $OCLR has two potential bidders.
bRobert: $acia $TTD $SWIR $VEEV acia low risk entry/ add. stop below 50d. the other 3 amigos on breakout watch Good bases.
bRobert: $ACIA . $TTD $SWIR $VEEV ACIA Good counter trend move after capitulation low. Long calls. TTD VEEV SWIR All loaded and waiting to fire.
bRobert: $LITE . $FNSR . $ACIA $OCLR + pin action other optical players
bRobert: $ACIA Counter trend trade. All bad news out Issues addressed. Capitulation low 38.90 . Positive technical divergences.
issues: @bRobert $ACIA Right but its still in the penalty box. Keep a close stop.
MM: $OCLR $FNSR $NPTN $INFN $ACIA $AAOI Opto-Comps at the highs...
BocaRick: $ACIA down as much as 9% PM, expects lower earnings. Yesterday $AAOI raised sector on expectations. $LITE and $OCLR down on early trading
audrina0904: @Sher $SGY $RES $LCI $SHAK $ACIA $CZR $BOOT $ASPS $CRR $AAOI $BOFI $GNC $FRED $UBNT $MNKD $HOS $RH $BGFV $SPKE $SSI $BANC $CAR $NTNX $SRG $JCP Wow, I have been trading $RES each time it would tag the 200dma and its been successful...Amazing to me that I completely ignored the fact that it is so universally shorted...I was just trading probability...If Oil breaks out of this duldrum, I may make $RES a core so to speak.
Sher: Forgive my lack of spreadsheet skills! Top 25 short interest stocks - 6-27-17 Exchge. / Short Int./ Float / Outstanding $SGY - NYSE 59.78% 967K 20.00M $RES - NYSE 57.72% 57.83M 217.78M $LCI - NYSE 52.86% 27.90M 37.23M $SHAK - NYSE 50.61% 18.37M 25.69M $ACIA - Nasdaq 47.95% 16.96M 38.64M $CZR - Nasdaq 47.47% 54.23M 148.72M $BOOT - NYSE 47.44% 12.81M 26.55M $ASPS - Nasdaq 47.00% 9.18M 18.43M $CRR - NYSE 46.99% 19.82M 27.14M $AAOI - Nasdaq 46.51% 17.92M 19.00M $BOFI - Nasdaq 45.66% 55.79M 63.39M $GNC - NYSE 44.46% 66.44M 68.40M $FRED - Nasdaq 44.34% 35.58M 38.05M $UBNT - Nasdaq 43.11% 22.94M 80.27M $MNKD - Nasdaq 42.71% 60.42M 101.01M $HOS - NYSE 42.33% 31.39M 36.77M $RH - NYSE 42.17% 30.72M 33.15M $BGFV - Nasdaq 40.82% 20.63M 22.15M $SPKE - Nasdaq 40.58% 5.53M 6.49M $SSI - NYSE 40.55% 23.47M 27.35M $BANC - NYSE 40.00% 46.08M 49.98M $CAR - Nasdaq 39.40% 82.26M 84.24M $NTNX - Nasdaq 39.30% 31.34M 49.23M $SRG - NYSE 39.12% 25.39M 28.17M $JCP - NYSE 38.36% 288.63M 309.80M
shoredriver: @Sher $SGY $RES $LCI $SHAK $ACIA $CZR $BOOT $ASPS $CRR $AAOI $BOFI $GNC $FRED $UBNT $MNKD $HOS $RH $BGFV $SPKE $SSI $BANC $CAR $NTNX $SRG $JCP Thanks for posting...
JBed: $ACIA just broke through resistance that has held for about a month - added to position. This is after it put in a triple bottom over the past couple of months.
JBed: $ACIA up 8% and looks like it put in a triple bottom.
Robert1965: @JBed $ACIA I saw that too waiting for 49.60 to bee hit
champ: $DY $INFN $LITE $INFN $CIEN $NPTN $ACIA...____ $OCLR up about 9% I'm holding this one also, along with $DY. A bear Rosenblatt turned positive today....on opticals and they are now moving up. -------- Also position News coming out of China on Optical stocks.
shoredriver: $ACIA low on earnings and guidance....ouch....thankfully np...
tri2insite: $ACIA moving. .?news. Maybe a good entry. NP yet.
inthesticks: @spmeyers $AAOI $LITE Check $ACIA ..
tradeforfamily: $ACIA is actually above the 50 days now. Almost back at level before the last earnings report. MACD turn green the last couple days.
judysteiner: $ACIA $AMZN
cmac: @cmac $ACIA Nice follow through this morning on good volume.
cmac: $ACIA struggling with resistance at the earnings gap. But there are some positives...4 days of higher low. Holding at its 50sma. 20sma turning upwards. PEG ratio .6 which may represent some value. I've taken starter position, with pretty tight stop on this serial disappointer.
bsafriet: $AAOI $LITE $FNSR $MTSI VIAV $NPTN $ACIA $ANET $FN $IPHI $OCLR Optical group movers today: $AAOI 58.89 +3.87, $LITE 54.10 .60, $FNSR 28.55 0.19, $MTSI 45.28 0.31, $VIAV 10.78 0.06, $NPTN 9.31 0.05, $ACIA 56.71 0.02 Optical group losers today: $ANET 131.32 -0.445, $FN 43.14 -0.30, $IPHI. 46.43 -0.40, $OCLR 9.95 - 0.16
BocaRick: @bnnybklyn $LITE I bought a little today, there is a "Opticals" exhibition this week so, $LITE $OCLR $FNSR $INFN and even $ACIA could get some good headlines.
issues: @indigo1948 $OCLR Is in the IBD category #37 tele-fiber optics group. Also in this group are: $AAOI $LITE $FNSR $CIEN $ACIA. But in IBD group #3 are $AEIS $AMAT $LRCX. Group 3 is a higher order group (eaec-semiconductor equip group). So we bought $LITE & $AAOI bought a quarter of a position since it's coming down, but we think it'll turn back in a day or so.) AAOI looks like a flag pattern.
champ: $OCLR @ $8.50...they will be at a conference tomorrow....stock dropped on soft guidance from $ACIA on 2/21...dropped the sector....back in this morning and I'm looking for a bounce in the next few days....I would like to see them update and raise guidance tomorrow....that would bounce the stock...for sure...I'm guessing.
indigo1948: @champ $OCLR $ACIA - with you on OCLR - in with a full position and looking for a bounce - fundamentals are quite good.
inthesticks: @champ $OCLR $ACIA I've been in and out of $OCLR for a few weeks now and it's been very frustrating. Can't seem to get any traction and now it's broken the last reversal low of $8.50 on 2/27. I fear it's going to $8.
mopick: @inthesticks $OCLR $ACIA Same here, took a bath in this stock, especially after the fiasco with $FNSR. Looking really weak again today as $8.00 level looms.
phgruver: @mopick $OCLR $ACIA $FNSR The character of $OCLR changed on 2/22 when the big boys began dumping it (heavy volume on down days). Don't try to catch a falling knife. 8 is good support, but wait for the bounce.
mopick: @phgruver $OCLR $ACIA $FNSR Agreed, also watching $FNSR which was aggressively defended today by Raymond James analyst, for what it's worth. Took at 23% beating on Friday.
champ: @phgruver $OCLR $ACIA $FNSR --- Had a small bounce at support but the stock turned and is now trying to bounce again at around that same level...I got back in this morning and I'm watching....be aware....if.... they saying anything positive tomorrow at that conference, this stock will bounce. Also remember they issues upside guidance on 1/31 on their earnings call...so, I believe that they will be reaffirming guidance and might even boost it up a little more, if revenues have improved within the last 42 days, since their last update on guidance that was on 1/31. They will be protecting their stock price....is my guess....and they know that all the traders/investors will be watching....make no mistake about that....and they do not want their stock to drop any further.
spmeyers: @phgruver $OCLR $ACIA $FNSR my thoughts exactly!
cmaxwel1: @Bridget $GDX $UUP $ULTA $MTN $FIZZ $SHLD $WLDN $FNSR $ACIA $OCLR $PAY $ZUMZ $IBB $ABBV $VRTX $AMGN $MDT $KITE $TTPH $AUPH $XLK $SMH $AMD $AVGO $ATHM $AEIS $LRCX $SWKS $VEEV $MRVL $RMP $ZIOP $HOG $PII $T $AON $HTZ $RH $PANW (big volume on $PANW). Adding on monday
Bridget: ...
$FNSR - broke down on earnings and draggin other down too $ACIA $OCLR
$PAY - back to the 50MA after earnings
$ZUMZ - another retailer taking it on the chin

$IBB - biotech uptoday. Here are some stocks that are working. $ABBV $VRTX $AMGN $MDT $KITE ...
wijimmy: $ACIA the JACK this morning on Friday ?? Down 15% plus earnings didn't sound that bad...
inthesticks: @wijimmy $ACIA Wasn't earnings... it was the forward guidance ... lower EPS and revs than expected.
wijimmy: @inthesticks $ACIA 2016 Earnings were Very Good and beat ACIA expectations but reading on i did see the lower eps and guidance... Thank You Sir .... I think -16% is an OVER Reaction and this looks like its holding the 52.50 line in extended and worth a trade
traderbren: $STZ and $ACIA - bid off the bottom this AM. In both.
nchamberlain: @dan $acia is there a trade recommendation for this?
Bridget: @nchamberlain $acia I would stay away from this for now. Two failed breaks of this downtrend and at the 3 month low. You could sell some OTM puts or calls if the liquidity is good, cause I think this is going to hold for a bit. Other than that, no way of knowing which direction it will go next.
inthesticks: $ACIA Down 18% on ER ... no wonder $OCLR gapped down to $9 in AH
judysteiner: $ACIA 59 MIN TRADE @DAN --STILL IN
TCW23: @judysteiner $ACIA it's still moving!
Jones: Note, yesterday, IPO's on the move. Check recent % move on $acia, $twlo, $fn, $cc and others, people are chasing. Draw your own conclusions.
champ: $ACIA ....working...for now.
champ: $MBLY ....still working.... finalizes VW contract....but ....OUT.....1/2 now.....also ...OUT ....$ACIA near the hi....
dngrisk: @champ $ACIA Seems like a pretty solid break above the 50, though it did the same thing Jan 24, and that didn't work out so well. Rest of the space is working pretty good, with just a couple flat to down. Would be nice if the $SPY was a little more supportive ... maybe Janet will say something that gives it a little juice.
champ: @dngrisk $ACIA $SPY --- My plan was a fast swing trade on $ACIA and I did catch $4... with 1/2 size ...so for now I'm out for now...but watching ....need to hear what the lady has to say....
dngrisk: @champ $ACIA $SPY Well played, Mauer! Same swing trade for me, but I'm white knuckling the Chair's Q & A. Not really, but still riding the breakout with a trailing stop, so still in RHRN. We'll see how long it lasts.
champ: $ACIA ....Still squeezing ...posted yesterday ...sold near the hi this morning...but back watching.....and still holding $NVDA and it's HOD RHRN
champ: $ACIA @ $60.50 --- Stock is squeezing ....short interest appx 18%....I'm new long..
dngrisk: @champ $ACIA Nice trade. Probably just mentioning something you are well aware of, but the 50 served as resistance in Jan when it looked like a breakout. Small loss for me then, so "hoping" it can break above the 50 and hold this time!
champ: @dngrisk $ACIA --- You know the laggers...should hold these levels and slowly start to move higher along with the markets. Earnings are on 2/23/AH's ....should move up going into earnings...they beat last time by 22% on 11/10 ...9/30 was flat and on their IPO earnings they reported a very nice beat of $161%.
dngrisk: @champ $ACIA Yep. I sold $LITE and others at what I thought were top roll overs .... not! Meanwhile, until today, $ACIA has been sucking their tailpipes. Would be nice to see it have a nice run like the rest of the fiber optic space!
champ: $SPX $XLF $CMG $TWLO -- #MyTradingStyle...The markets are still working...but it's all about entries..entries..entries and then holding and waiting for news....that moves the markets or your stock and sometimes you need your diving gear... so you ca ...
champ: $ACIA @ $54.85 ...new 7 month low.....
champ: $LITE $36 -- Could be time to get back in this stock ...Off of $OCLR earnings....I'm new swing long........ take a look at $ACIA also because of $OCLR.
champ: $ACIA @ $63.40 ---- Strong bounce up over 5% now...off of $OCLR earnings....I'm holding a position....posted earlier under $LITE which has now dropped off the Hi ....
issues: @champ $ACIA $OCLR $LITE We still hold small positions in $LITE and $FNSR. $OCLR gave strong forward guidance. Earnings isn't until 1/31.
champ: $ACIA j at conference and they presented (reported) nothing really new and for that reason the stock is dropping... I'm reading ...down over 6% now...NP but watching.
JBed: $ACIA Any news on this that would explain the drop of almost 11% today? No position, just wondering.
Bridget: @JBed $ACIA They presented at a conference today and apparently they didn't like what they heard. Also heard about some insider selling. This stock has also been in a downtrend since Sep 2016. But this move looks overdone and we will likley see an oversold bounce soon. But not a reason to buy for a downtrending stock.
JBed: @Bridget $ACIA Thanks for the reply. I've been allergic to this ticker since last fall.
Bridget: Telecom is up but fiber optic networks appear to be down amd getting sold. These haven't found a bottom yet: $VZ $S $T $TMUS $TWLO $ACIA $FN $LITE $OCLR
champ:
issues: @Bridget $VZ $S $T $TMUS $TWLO $ACIA $FN $LITE $OCLR Unfortunately we still hold LITE. Sold FN today. Cramer needs to pump this sector again like he did a couple of weeks ago. Cramer preferred $CIEN (a dog?)
issues: @champ $XLF $XLK $CRM $ACIA $WB $WDC $STX $IBM $TWLO Champ are you shorting any stocks?
issues: @champ $TWLO $ACIA $WB $IBM $STX $WDC Champ thanks for your posts. I appreciate your willingness to share the good info. I think you have had a really good year, investing like you do. Anyone, you buying $WB makes me hesitate to sell it. Maybe I should buy more...
champ: @issues $TWLO $ACIA $WB $IBM $STX $WDC - On @ $41.25 $WB ....I'm still holding a position and I sold 1/2 awhile ago....and at this time it's not looking good ...but I'm watching this $41 - $40 level ....which could be at or real close to the bottom....I will be adding at some point. The stock had an upgrade on 12/12 with a target of $62 at CLSA but that doesn't really mean all that much to me...but like I said I'm watching and waiting to add a New good size position...to this small swing position that I'm holding. LOL
champ: $ACIA @ $65.62 on the close - A lot of zig-zags today on most all stocks....this one dropped around $3.40 from the flash high....also $WDC and others that I have positions on....traders are really nervous ....taking profits on part or all ...when they have them.
shoredriver: @champ $ACIA LOL ...I was waiting for someone to post they think it is a vol squeeze and ready to break out RHRN.....
champ: @shoredriver $ACIA --- Yes, thats what I was thinking but it turned..
champ: @barbjim12 $TWLO --- Their is news in few of it's peers....these are a few but you need to watch the sector.... $ACIA $CIEN $OCLR $LITE
champ: $ACIA @ $66.50 - They are at a BoA / Merrill Lynch Technology Conference today and yesterday they were at the Cowen Cybersecurity Conference...they have products in the Cyber sector...they are a provider of coherent interconnect products for communications networks that relied upon the cloud infrastructure operators. I'm watching and waiting to add to my position...but I really don't know when thats going to happen....could be any day...I'm just waiting on news.... about new upgrades....coming out of these conferences... in the coming days.
champ: $ACIA @ $66 - Watching this stock closely now ....the stock seems to be dropping for no real reason ....I can't find anything...if anyone has anything ...please post. They will be at the Cowen and Company Networking and Cybersecurity Conference tomorrow Wednesday 12/14 and also at the BofA Merrill Lynch SMID Cap Technology Conference on Thursday 12/15 with presentations at both. These conferences usually bounces the stock....because of the new presentations....but the stock is dropping today. I don't think that these traders even know about these conferences or they know about something that I don't know..... I'm watching for entry.
champ: $ACIA @ $67 --- Bounce Candidate ---- Will be at.... the Cowen and Company Networking & Cybersecurity Conference Summit on Wednesday 12/14....I'm looking for a bounce with a new presentation.....New Spec swing long with 3/4 size....
champ: $PII $GS $TNA $FAS $SMG...scaled out of these day trades earlier....$WAB $ACIA $MPEL..Out both took profits...$TWLO stopped out at entry again.
champ: @Aragorn $TWLO - I got back - in 12/2 @ around $31 and I also got back in $ACIA @ around $65 and posted after selling earlier the same day on ACIA...I posted some tech info....under the heading $XLF - $XLK is a tech ETF on 12/2.
champ: $TWLO @ $31.20 - I'm also holding this new Spec swing position from Friday on the close....because of entry.... that I thought could be around the low.. Other new tech positions from Thursday/Friday....that I posted about were ... $ACIA, $WB, $IBM, $STX and this zig-zager $WDC that I'm now thinking about adding.... RHRN. I also posted that I thought tech ....was starting to turn-back up and could maybe start a new leg higher.
champ: $ACIA @ $65.50 - All tech is really oversold ... going in for a Spec day trade...would like to swing 1/2.
Visit the Trading Forum to join in the discussion.
| | |
| --- | --- |
| Stock Price | $USD 40.26 |
| Change | 0.00% |
| Volume | 498,579 |
Acacia Communications Inc is engaged in delivering coherent optical interconnect products that transform communications networks, relied upon by cloud infrastructure operators and content and communication service providers.
Request Video of ACIA
Already a member?
Sign in here.
Earnings
November 1st, 2018 - 2018 Q3 Earnings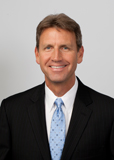 Dan Fitzpatrick
Stock Market Mentor gives you EVERYTHING you need to succeed in the market; all in one place. How easy is that? Dan Fitzpatrick and his elite community of traders share trading ideas, strategies and much more. Dan Fitzpatrick--a world class Technical Analyst, trading coach and regular CNBC contributor--gives you access to all of this with a 14 day FREE membership. Get started TODAY and start trading better TOMORROW with the following premium content:
Nightly video Strategy Sessions with a game plan for tomorrow
Got a stock you want Dan to look at? Just ask.
Patent pending video alerts instantly delivered to you when one of Dan's trading signals is triggered. This is not your typical price alert. This is a short video explaining the action you need to take to make money. No more "Woulda, coulda, shoulda"
Access to over 58,200 stock analysis videos
Access an ever expanding library (58,200) of educational videos that will save you time and make you money
Join a team of friends and traders that have one thing in common; a burning desire to succeed.

Become a Member Today!
Gain immediate access to all our exclusive articles, features, how-to's, discussion group and much more...
Satisfaction Guaranteed!
Your Stock Market Mentor membership comes with a 14 day, no questions asked, 100% money back guarantee!