Acorda Therapeutics Inc. (NASDAQ:ACOR)
Bands Volume 200 SMA 50 SMA 20 SMA Videos Alerts Articles Events

vatradergreg: Adding to $ACOR at 1.00
vatradergreg: @vatradergreg $ACOR - not normally something 'd go after, but huge move yesterday on high volume and a tight squeeze. Just taking a shot on this low priced UL
Geewhiz: $SONO $MDCO $ACOR #deadcatbounce Cats did not survive but trailing stop worked well in limiting the loss.
justinp: $ACOR Tanked again. Had a good recovery bounce the last time it did this so re-entering with a stop. This would be an exhausting long-term hold.
phooeyquai: @justinp $ACOR Thank you for pointing this out. I jumped in at 20.20
justinp: $ACOR Steady recovery.
justinp: $ACOR This just tanked, negative court ruling. NP but possible interest on a bounce.
genki: $ACOR @Dan Hi Dan, is this a VS? Is there a resistance at 24.9? Thanks
Henry: $ACOR #Parkinsons down 38% It wiped out the white blood cells and 7 people got sepsis and 5 died.
RedLeaf1: @Henry $ACOR #Parkinsons https://www.cnbc.com/2017/11/15/acorda-halts-enrollment-in-parkinsons-trial-shares-plunge.html
Henry: $ACOR #Parkinsons Cramer was wrong about it not being a fatal disease. Current therapy is far from perfect, individual response varies from person to person.
RedLeaf1: @Henry $ACOR #Parkinsons Yes, Parkinson's kills. I've seen it.
bRobert: $ACOR Breakout from nice base. High short interest.
Bridget: $ACOR coming out of a base
issues: @Bridget $ACOR yeah but that looks like a concrete base reinforced with rebar! Wow, talk about the dead coming back this is it.
traderbren: $ACOR - nice bounce trade...with trailing stop.
woodman: $ACOR is your surprise news, kick-in-the-groin biotech of the day.
traderbren: @woodman $ACOR - I'm hoping you didn't take it to the groin with $ACOR
woodman: @traderbren $ACOR - nope, but I have a few individual biotechs, so my number could come up anytime.
Bridget: Notes: Defense stocks - $COL is up big and other defense stocks are doing very well knowing that we are going to be increasing our military spending Retail- Some stocks up today $NWL $KSS $AEO, many others finding support Biotech/ healthcare - Quite a few making gains today $RARE $ACOR $AMGN $HUM $UNH $BLUE $AIMT $BIO $IMGN Banking - $BEN and $BAC making strong moves Tech: $AMD is still working $EXTR hitting a new high Breakouts: $TWX (on news of merger with $T) $GOGO - on earnings beat $KBH $BLD AFSI and SSTK to the downside IPOs - $INVH $TELL $ICHR and $FBM hit new all time highs
debeers: $KITE/$ACOR/$AGIO-Well, I will say this based on experience: When Tricia tells you to fly a $KITE, boy are you going to have agida from not buying $AGIO.So, here's what you are going to do: act acordingly. LONG all.
moneyHoHo: $ACOR - Mentioned this a while back. Still in it.
Jgold: $ACOR making all time highs. Took 1/2 position yesterday.
TRICIA: $ACOR @MoneyHoHo......First patient enrolled in Acorda Phase 3 PD trial The Phase 3 study of Acorda Therapeutics' (NASDAQ:ACOR) CVT-301 for the treatment of OFF episodes in patients with Parkinson's disease (PD) is underway with the enrollment of the first patient. An OFF episode is a period of time during with PD symptoms such as tremor, muscle stiffness and slow movement reemerge despite taking PD medications. CVT-301 is a self-administered inhaled therapy that delivers a precise dose of levodopa through the lungs to return PD patients to an ON state. The multi-center, double-blind, randomized Phase 3 trial will enroll ~345 subjects across three treatment arms: 50 mg, 35 mg or placebo. The primary endpoint is improvement on the Unified Parkinson's Disease Rating Scale (UPDRS) Part III. Acorda obtained the rights to CVT-301 via its acquisition of Civitas Therapeutics.
Jgold: @TRICIA $ACOR been in and out of this one with success. They have a great product and great CEO. May take a new small position.
tnt: @woodman $ACAD, I love the setup here technically and fundamentally as well. $ACOR just bought a private neuro biotech with a Parkinsons drug delivery system. Not many pure play neuro biotechs like $ACAD. FDA seems to be rolling out the red carpet for them as well making a smooth path to approval. I don't think they remain independent much longer
tnt: $ACOR buys Civitas Therapeutics to gain access to Parkinson's drug. Not many late stage assets out there. $ACAD next to be gobbled up
Pizzawagon: Off Topic. Looks like this is my last day in Forum as my portfolio value just does not justify staying a member. Really enjoy Dan's insights and many of the posts. Still long $ACOR and today will probably add. Took a small position in $IBB as expecting a dead cat bounce, if not have a tight stop. Also took small position in $MU yesterday and still a little green, again tight stop. Looking to get back into INTC for long term trade, but always have a problem staying long, my issue after listening to Dan talk about this. GOOD TRADING TO ALL MEMBERS and THANKS DAN for the past few months.
Pizzawagon: $CLDX almost jumped back in but went with $ACOR instead. Good entry point and just upgraded.
Pizzawagon: $ACOR working glad I went with this instead of $CLDX. This is a solid company with decent pipeline surprised no one else is looking at it???
Pizzawagon: $ACOR wish I had bought more, looking for $40 before week ends.
Pizzawagon: $HOT $ACOT Justed took small position in both. $hot was one of Cramers picks a couple of weeks ago. $ACOR good drug company with pipeline and still think someone will buy them.
:
Pizzawagon: @Tricia wondering if you have every looked at $ACOR unfortunately I got out on dip to $36 after nice ride, looking to get back in, they have a couple of drugs in trial.
Pizzawagon: $ACOR after 10% run up yesterday stopped out this morning. Hope to get back in at lower price maybe in a couple of days. See this one going to $50 can not believe some larger pharm co. has not bought them yet.
Tim S: Notable earnings before Thursday's open $ABB, $ABX, $ACOR, $AFSI, $APA, $ASPS, $AVP, $BBW, $BG, $BKW, $BWA, $CAB, $COR, $CPN, $CRNT, $CVE, $DBD, $DISCA, $ECA, EQM, $EQT, $FAF, $GG, $GNC, $GNRC, $GT, $HIMX, $HOT, $IFF, $JAH, $LPX, $LYG, $MFA, $MFC, $MPEL, NGLS, $NLSN, $NTWK, $O, OAK, OMG, $ONE, $ORB, $OWW, $PAG, $PDS, $PEP, $PES, $PVR, $Q, $RTIX, $SHPG, $SKYW, $SON, $STC, $SYNT, $TAP, $TCK, $TRGT, $VNDA, $VNTV, $WBC, WSO
:
Pizzawagon: $ACOR small position sold half before earning. Up today beat earning also has a lot of drugs in pipeline. Only $MS drug to help with walking.
Pizzawagon: $CLDX of course I gave up on this one yesterday after three days of looses, need to go back to the three day rule. At least up big on $ACOR today.
Pizzawagon: $ACOR added to my small position. Has a few new drugs in trials and a very good $MS drug.
Pizzawagon: $CLDX I got stopped out at 2pm today and not buying today. 20% gain in five days works for me. Eventually the shorts will have all covered. Moved my money to $ACOR another pharm company with a pipeline and one of the few $MS drugs that help to regain walking ability.
Tim S: Notable earnings before Thursday's open $AAP, $ABC, $ABX, $ACOR, $ALKS, $ALU, $ANR, $ARRY, $AVP, $AYR, $AZN, $BEAM, $BGCP, $BLC, $BUD, $BYD, $CAH, $CI, $CLX, $COP, $COR, $COT, $CRR, $DGI, $DISCA, $EL, $EPD, $EPL, $FCH, $FIG, $GBX, $GTI, $GTLS, $HAR, $HGG, $HSH, $IDCC, $INCY, $IQNT, $IRDM, $IRM, $ITC, $ITT, $IVZ, $KEM, $LECO, $LIOX, $LKQ, $MA, $MGM, $MMP, $MOD, $MPC, $MPLX, $MSCI, $MYL, $NI, $NIHD, $NILE, $NMM, $NVO, $NYT, $O, $OCN, $OSK, $PDCE, $PNW, $PPL, $PRGO, $PRLB, $PWR, $Q, $RFP, $SCG, $SFY, $SHOO, $SMP, $SNAK, $SNE, $STRA, $TDC, $TE, $TEVA, $TWC, $VICL, $VPHM, $VRX, $WNR, $WWE, XOM
tnt: $ACOR keep an eye with their $MS drug, $ELN bought today, seeing consolodation in mutlple scelrosis treatment space, $BIIB could make a play for $ACOR, just my own speculation
tnt: $ACOR - http://scharts.co/16j9FTJ #stockcharts $ACOR breaking out higher from bullish cup with handle. Long
tnt: $ACOR 20 day sma continues to be a floor, outstanding drug that improves $MS patient's walking ability & expanding indications
tnt: $ACOR - http://scharts.co/16j9FTJ #stockcharts $ACOR ripe for breakout from cup with handle. Could be takeover target for $BIIB with $MS drug
ginny: $ACOR tried to buy some #options the bid ask was 1.50/6.00 crazy.. thru in a low ball bid
tnt: $ACOR - http://scharts.co/1bRaNE2 #stockcharts $ACOR bull flag breakout w larger cup with handle.Highly effective $MS drug that improves walking
tnt: $ACOR, @Tricia, you follow this company, their drug helps $MS patients walk better, $BIIB markets it in Europe for $ACOR, I think $BIIB ultimately could make a play for $ACOR, I have been buying recently & like the chart
Aragorn: $ACOR - Doc - yes the chart is looking very constructive a $PB to the 21ema on the daily inside day and up and it looks fine. Thanks for pointing it out.
gold2stocks: ...
$ACOR
Acorda downgraded at JP @Morgan
$ACOR was downgraded from Overweight to Neutral, JP @Morgan said. $30 price target. Company has limited upside earnings potential.

$ALTR
Altera downgraded at ThinkEquity
$ALTR was downgraded from Buy to ...
tnt: $ACOR at a buy point. Filled August 3rd gap. Bounced off and close to 200 day ma support. Long $ACOR
CallaLilly: Biotech - HGSI belongs on the list along with $VRML (lost its Q). Studying some charts of the participants in the BioCEO Conference next week (February 8-9). Biotech usually moves on good news (or bad). Last week savaged biotech but still ... Some I'm looking at are $CERS, $PPHM, $IMGN, $ACHN, $KERX, $SCLN, $CVM (most think this is pumped), $CHTP, $BMRN (nice, very nice), $OREX,OPXA, $ARIA, $ACAD, $ALKS, ISPH, $RPRX, ALTH, $CRIS, $PDLI, $ACOR ( on fire), $GNVC (good entry), SUPG (still in uptrend), MRNA, $ALNY, $ATHX, $CYTK ... well there's more but this is more than enough to look at pipeline and charts. DDSS as a February 11 FDA date for Trazadone, which is getting a lot of attention.
DAL09: $ACOR Today I added some $ACOR to my position. Everything else was stopped out. I am tempted to buy some $GOOG, but it would definitely be an anticipation. I sold my inverse ETFs in the early afternoon and that compensated some of my losses today. $DAL
FABrown2: $ACOR - Any thoughts on this will help. Team - After watching @Dan's take on the S&P500 and Health sector, I decided to scan the Health Sector. Esp. the Drug Makers. After my scan I found several that were bucking the downward trend of the market. However, I am learning how to become a RISK Manager and need some input on this stock.
CallaLilly: $ACOR - not sure that it's bucking anything but rammed straight up Friday because of success, the stuff of dreams in all ways and especially on a day like that. One never knows whether a biotech success move is sustainable. It's incredibly important to know what's behind pharma or biotech when they move, what the outlook is (sometimes success makes no difference in a flooded market of competition) and what the financing/partnership/pipeline is. An odd thing but money when it's all good.
CallaLilly: HGSI - It's coming to the FDA where anything is possible and I don't know how to have an edge. That earlier data is so compelling that I know, without obscure strange things coming up and there is no reason to believe that's possible, all is well and there will be approvals. But the FDA could ask questions and I think the stock could get trashed. I honestly don't know what I'll do. I wish it could get bought out right now so the unease is gone. FDA did approve $ACOR which surprised me. But $DNDN - this is an outrage that it's not approved. I asked @Dennis about puts. I know long term these are powerhouses, so money it's ridiculous. But the FDA - I don't know. I think it sails but ...
RFrangie: $ACOR FDA Panel votes 12-1 that Fampridine-SR has benefits in $MS, improves walking ability in $MS patients $$$$$$$$$$$$$$$$
CallaLilly: $ACOR - Acorda downgraded to Underperform from Market Perform at Rodman & Renshaw Target $5. I didn't particularly care about the downgrade, this is an opportunistic trade, but the target shook me out - profitably.
JamesLutfy: $ACOR - This stock's major drug was re-buffed by the FDA, and the stock is now down 21%. It is so far below the 3rd bollinger band - its ridiculous. 18.24 is the price of the 3rd deviation and right now, it is priced at 17.60. Anyone thinking this is another good trade? Hoping to catch the dead cat bounce. EDIT - fell all the way down to 16.09 and is now trading in low 17s - looking to flip it for a quick profit.
CallaLilly: $ACOR - @Dan showed a trade (@Dan, it was a biotech, lol) in Las Vegas on $SQNM which surprised me. It's a possibility certainly. I would expect a note soon to buy on weakness. I just don't know with all the partnerships how important this was to the company (I know precisely how important it was to the patients).
CallaLilly: $ACOR - why yes. Second try actually and glad I got in under 17. Accidentally bought too few shares. Tight, it's a bounce. Not so pleased with the understory. This is just a quick little thing, well accidentally little. $ACOR and Rimm = #Options Update; October 9, 2009 Volatility Index S&P 500 #Options-VIX down 1.14 to 23.04. Option volume leaders today according to Track Data are: RIMM GE $ACOR BAC.
hts45241: $ACOR - Biotech - If you like the thrills of make-or-break biotech investing, watch for the Oct. 14 Food and Drug Administration advisory committee's review of a multiple sclerosis drug from Acorda Therapeutics http://www.fool.com/investing/high-growth/2009/10/07/acordas-upcoming-excitement.aspx
marty76: $ACOR finding support.
CallaLilly: $ACOR defended by Cowen and Deautsche. I love reading this ... it seems so chivalrous.
joe b: $ACOR why you want to be in this one with so maney gabs,look at the charts
SMR196312: ...
Sepracor Inc SEPR 0.6% Medical-Drugs
Alkermes Inc $ALKS 0.6% Drug Delivery Systems
Auxilium Pharmaceuticals Inc $AUXL 0.6% Medical-Drugs
Xenoport Inc $XNPT 0.6% Medical-Drugs
$APP Pharmaceuticals Inc APPX 0.6% Medical-Drugs
Incyte Corp $INCY 0. ...
Visit the Trading Forum to join in the discussion.
| | |
| --- | --- |
| Stock Price | $USD 7.45 |
| Change | 0.13% |
| Volume | 387,353 |
Acorda Therapeutics, Inc. is engaged in the identification, development and commercialization of novel therapies that improve neurological function in people with multiple sclerosis, spinal cord injury and disorders of the central nervous system.
Request Video of ACOR
Already a member?
Sign in here.
Earnings
February 11th, 2021 - 2020 Q4 Earnings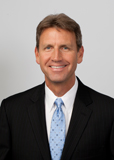 Dan Fitzpatrick
Stock Market Mentor gives you EVERYTHING you need to succeed in the market; all in one place. How easy is that? Dan Fitzpatrick and his elite community of traders share trading ideas, strategies and much more. Dan Fitzpatrick--a world class Technical Analyst, trading coach and regular CNBC contributor--gives you access to all of this with a 30 day trial membership for just $7.77. Get started TODAY and start trading better TOMORROW with the following premium content:
Nightly video Strategy Sessions with a game plan for tomorrow
Got a stock you want Dan to look at? Just ask.
Patent pending video alerts instantly delivered to you when one of Dan's trading signals is triggered. This is not your typical price alert. This is a short video explaining the action you need to take to make money. No more "Woulda, coulda, shoulda"
Access to over 77,300 stock analysis videos
Access an ever expanding library (77,300) of educational videos that will save you time and make you money
Join a team of friends and traders that have one thing in common; a burning desire to succeed.

Become a Member Today!
Gain immediate access to all our exclusive articles, features, how-to's, discussion group and much more...
Satisfaction Guaranteed!
Your Stock Market Mentor membership comes with a 30 day, no questions asked, 100% money back guarantee!