Adobe Inc. (NASDAQ:ADBE)
Bands Volume 200 SMA 50 SMA 20 SMA Videos Alerts Articles Events

Reif99: @bsafriet $ADBE Problem is it's a 9% drop from here to test that low. I.e. It could pull back 10-12 points and your thesis would still be intact.
champ: @bsafriet $ADBE @ $225.56----- This stock held-up very-well, in this market reversal and the News-Flow has remained all positive. The F-13 fillings... by the larger players, are showing that they are #adding/increasing their positions, all the ones ...
bsafriet: $ADBE Fibonacci retracement Analysis: 100% 9/14/18. 277.61 0% 12/2/16. 98.00 23.6% 235 38.2%. 209 Note that the 23.6% retracement level was confluent with the SMA(200) and created solid support from mid October to mid November. When it broke down, $ADBE tested the 38.2% Fib and immediately bounced closing up 4.9% from the open. IMHO this is a tradable low, either as an entry or the short leg of a bull put spread. E/R is Dec 13 AMC. Does anyone else hear what I'm hearing? (Hint: ka-ching!)
bsafriet:
bsafriet: @bsafriet $ADBE sorry for the truncated chart. With the newer IOS can't capture the chart with a screen shot and attach the file - crops the chart and haven't been able to figure it out yet. Too bad, used to be a slick way for me to attach a chart from ETrade Pro, via the mobile app using my iPhone. I guess the old adage "newer isn't always better" is applicable here!
bsafriet: @bsafriet $ADBE Got most of it using my iPad.
Geewhiz: @bsafriet $ADBE Thank you. Nice work. It shows in your trading.
rachel: ...
$ADBE – oversold bounce. Shorting opp if it tests $230/240
$NFLX – hope for more gains. These can be gentle shorts if they set up.
$NVDA – remember...this is a bitcoin thing. And at current prices, bitcoin mining is the same as o ...
grcjr: @baronp0329 $bigbartabs $AMZN $SQ $PFE $HAL $NBL And $AAPL $IBM. Even short time with $ADBE, $AMD, $ETSY, $MCD, and $SBUX. Still hold some of them despite my loose policy that big moves can turn down over night. Waiting for the next day can wipe out earnings .... I'd generally give up a gain over night vs a loss. I can always reenter in the morning if it looks profitable. (for SMM members: almost all my "trading" is with options so you might want to join OMM ... take a free trial. It will take time to learn but is worth it).
baronp0329: @grcjr $AMZN $SQ $PFE $HAL $NBL $AAPL $IBM $ADBE $AMD $ETSY $MCD $SBUX I am a member of OMM since early 2018. I've learned a lot from @dan and @Bridget regarding options and risk management. Agree with you in locking most of the profits at the end of the day because I still do not trust the market. I would rather have realized gains today more than potential gains the day after.
bigbartabs: @grcjr $bigbartabs $AMZN $SQ $PFE $HAL $NBL $AAPL $IBM $ADBE $AMD $ETSY $MCD $SBUX ... I've been through OMM as well. But I was (and still am for the most part) too busy to really spend the time... so I decided to just use SMM. I'm terrible for having too many irons in the fire.
phgruver: @debeers $SOLX $MU $AMD $NVDA $XLNX $SMH $INTC ...Umm...$ADBE is software.... That said, I'm not really interested in either one. $ADBE has a better chart and stronger institutional support, and they have held up well in this pull back. In favor of $NVDA, though, is that their graphic processors are some of the best, and their stock has been hammered, even though they've reported pretty good numbers. $NVDA's recovery could be rapid and dramatic. As I said, though, I prefer to track chips through the ETF's. It eliminates black swan events while capturing the overall direction of the chip market.
issues: @phgruver $SOLX $MU $AMD $NVDA $XLNX $SMH $INTC $ADBE do have $smh for chips?
mradams0621: $ADBE Been an awesome LTH. Loosing the 200. Time to go?
bsafriet: @mradams0621 $ADBE unfortunately for a while now. NP
debeers: $ADBE- value & growth rolled up in 1.
Gary: ...
5. $ADBE – holding up ok. A bright stop. Consolidating here. Would only sell if below $240.
6. $V – holding up.
7. $MA – trading in sync with V
8. $NVDA – oversold bounce. Bull trap.
9. $EW – This can look enticing& ...
Richlion1: @Gary $ALGN $TWTR $SNAP $FB $GOOGL $SPX $MDY $IWM $QQQ $SOCL $AMZN $INTC $ADBE $V $MA $NVDA $EW $GMED #NOTES Thanks Gary need to make some back on AMZN!
rachel: ...
$ADBE & $SQ – same type of price behavior. What does this tell you about the upside?
$DJUSHB – diving deeper.
$LEN – look for at least another 10% drop
$PHM – weekly chart says a lot.
$KBH – 50% retracement from hi ...
captron: $ADBE going on sale again. Below S2. Think I will step aside until they decide how much it's worth. A little profit taking never hurt anyone.
Spotdog: @captron $ADBE CNBC yesterday, Hedge fund Mgr. Leon Cooperman said that he will be closing his $ADBE this year
captron: @Spotdog $ADBE Something is going on for sure. Last time it touched the bottom of the BB's on the weekly was in 2016.I took my profits with a smile.
woodman: @captron $ADBE - fail and rollover at the 50 day. Not pretty. 200d support ... thus far.
captron: @woodman $ADBE I agree, this is new behavior.I'm out for now.
Reif99: @captron $ADBE Last hour's volume was in the highest ten of the last month. Hard to imagine there'w nothing special happening.
indigo1948: @DAN $NFLX -off the $NFLX topic - do you have any opinion on $ADBE? It appears to be at a good buy point on a daily chart. Thanks Dan
captron: $ADBE Already trying to fill the gap. Don't see this one on sale very often. Long
debeers: $ADBE-The JOLTS figures tell you that good help is hard to find and, wouldn't you know it, an inexperienced clerk had this one on the sale rack by mistake? "NO, dear, the designer gowns are on the left. Sale rack on the right!!"
traderbren: $ADBE - back above the 50d. Great move today!
bsafriet: $ADBE Jumps after hours, reaffirms 2018 targets, and expects 20% higher revenue for 2019. NP - but that may change tomorrow
Robert1965: $AMZN $AMD $MSFT $ADBE all stocks I was looking at made PM moves uP
champ: $ADBE ...HOD
issues: @champ $ADBE compare $ADBE to $ALGN! $ADBE is in IBD industry group 147 (not good). ALGN is in IBD industry group 5 (excellent). Accumulation for ADBE d-, and ALGN is worse at E! I prefer ALGN (although I own both). Added to ALGN.
champ: @issues ---- $ADBE is up about $11 today but I'm only trading this position....and I like $ALGN also...and it is up around $7. I took profits, on my trade, this is one I'm not swinging.
rachel: ...
$ADBE – rebound off 200 day MA.
$AMZN – big traders still trapped.
$NOW – 200-day MA rebound. Look at the pain in the chart. Low ceiling.
RP – same thing. After a big drop on a stock that you own, are you selling "now ...
DAN: $AAPL $AMZN $ADBE Look at stocks like Apple, Amazon, and Adobe. All have been strong, but are not working now. They're all falling away from their highs. Big yellow flag.
bsafriet: @CraigReynolds $TNDM Hi Craig! Thanks for responding and your comments are appreciated. I agree with you about finding one trading strategy that you know well and works for you as a trader. Seems I do best with diagonal call spreads, keeping the s ...
CraigReynolds: @bsafriet $TNDM $NVDA $ADBE $ANET $PANW $GE I have been trading mostly for income. Retired. Been trading along with @DAN OMM and learning diagonal trading. Sure appreciate your help, insight and all. Thanks again and keep on winning.
bsafriet: @Henry $ADBE The key here for price direction is in-line guidance. Anticipate a modest sell-off to work-off the pre E/R run. Opportunity to add for long term holders AFTER price settles. Long term hold. One of my best and most reliable employees.
Henry: $ADBE new hi post earnings
bsafriet: $ADBE Suprisingly nice move on a small E/R beat and in-line guidance. Took profits on my E/R play call spread and will wait for price to settle before adding to long term position.
woodman: @bsafriet $ADBE - I sold some on Wed before earnings. Looking to buy them back on a pullback. I'll just have to wait.
champ: $ADBE...will be reporting earnings after the close.
bRobert: $CRM . nh .s This stock always offers amazing opportunities on pullbacks. No losers. $175 target . Add on pb/bounces. $ADBE results will either offer an opportunity or send this one much higher. Look at the WEEKLY 50% /yr .growth. Long term employee
Henry: $ADBE $1.74 beat est of $1.69 forecast 22% yoy growth in digital media. Down and up in ah
bsafriet: $ADBE E/R 9/13 AMC, up 4 days in pre E/R run. Expecting a beat. Long leap calls. Implied move 11.45 pts, 4.3% PT 278.5 high, secondary 285, SMA(50) low target (255.23)
bRobert: $NEWR $CRM $RHT $MDB $ADBE $NOW $TTD Cloud kings Going much higher. Many good entry points . Follow the money flow
bRobert: ...
I'm looking to see $IBB breakout reaffirmed. $XLI Weekly breakout to continue Follow through $LMT $HON $MMM The other sectors are winning positions and watching for signs of weakness. $XLK Watching cloud plays after sell off eg $RHT $N ...
CraigReynolds:
bRobert: $NOW $NEWR $CRM $RHT $ADBE Cloud sale over $ULTI $PAYC also
traderbren: @bRobert $NOW $NEWR $CRM $RHT $ADBE - great list. Long $RHT and $CRM. But looking at $ADBE and $NOW.
bRobert: $$NOW . $CRM $RHT $ADBE $NEWR . The cloud is bright and sunny today. Powerful sector action. Added to $RHT $CRM
issues: IBD 50 this week: ABMD $ADBE $ALGN $ALRM $ALSN $BZUN $CPRT $CTRL $CYBR $EHC $EPAM $ESIO $ETFC $EVR $FIVE $FTNT $GRUB $HIIQ $HQY $IDTI $IDXX $ILMN $JAZZ $KEM $LGND $LULU $MA $MEDP $MPWR $MTCH $NANO $NOW $OEC $PANW $PAYC $PGTI $PLNT $PRAH $PSXP $SBRA $SIVB $TEAM $TREX $TRU $TTD $V $VEEV $VNOM $WING $WWE
woodman: $ADBE edging higher out of some consolidation.
woodman: $ADBE looks good.
CHOFF: @woodman $ADBE - interesting article on $ADBE. IBD thinks it's due for a drop since it's going on 19 months leading. https://www.investors.com/stock-lists/sector-leaders/software-stocks/?refcode=MarketPrepPM-08082018-4-DA-1:08:2018:3Q:NewsLetter:Email:MarketPrepPM-08082018:na:na:na:na:08:15:4:DA:1
woodman: $ADBE - pullback gave an opportunity last week. Weekly chart tells the story.
mopick: $ADBE, added to my position, held $240.
mariner: $ADBE, $INTU, $CRM, $NFLX etc. Given all the carnage in tech and social media over the past two days, and fact that so many have sliced through 50 day moving averages, might this not be a good time to be looking for one or two day bounces in many of these stocks?
mopick: @mariner $ADBE $INTU $CRM $NFLX, looking at $ADBE rhrn. See if $240 holds.
mariner: @mopick $ADBE $INTU $CRM $NFLX Thanks. Good point. Regarding $ADBE etc, doesn't the smart money sell on the first day, the semi-smart money sell on the second day and the not so smart money sell on the third day? If so, when does the smart money buy back? The end of the second day, or beginning of the third day?
mopick: @mariner $ADBE $INTU $CRM $NFLX, good question. I would say the third day, especially when I start a position (LOL).
mariner: @mopick $ADBE $INTU $CRM $NFLX Certainly safer that way, especially with a tight stop, yet there is often a big bounce early on third day. A shame to miss it, but on the other hand you don't want to get burned.
bRobert: $ADBE Flag trigger $285 target. Add on pullback/bounce
baronp0329: @bRobert $ADBE Own ADBE for awhile and it looks good maybe to 290. Also sold some Aug 262.50 Puts today for 4.90 for credit.
tigerjohn8: $ADBE $CNC $CRM $V $AMZN sold a third of my positions in each these. These looked a little overbought IMHO, If market softens I expect them to go down and me to reload up to full positions again.
grcjr: $ADBE may have set a double top.
Gary: ...
7. $ADBE – up at ATH. Hold this, and add on any pullbacks.
8. $TSLA – careful going against this. It could pop.
Lesson: Don't hold a stock that's going against you. Death by 1,000 paper cuts.
9. $SCHW – obvious breakd ...
Reif99: $ADBE pop on good volume
kt4000: $INFY, $BILI, $NVDA, $MRK, $PYPL All partial positions - all on the move.... reduced my exposure in $IQ ... Also adding $TD and more $ADBE... and already have a full position in $DOCU
Zxy42: Any buyers of $ADBE and or $RHT or other Cloud Plays at these levels?
sierramp: As a Swing Trader I've added to my watchlist but not doing much else. Watch list: $RHT $KEM $RP $FTNT $ANET $HQY $ADBE $PANW $NRZ
bRobert: $ADBE nice pop off 50d in quality cloud
captron: $ADBE - Still below its 50 looking like it may turn around. Would be a great entry for this stock that never lets you in.
stairm01: $ADBE I had an alarm go off. ADBE back at the 50 dma.
bRobert: $ADBE closely watching. 50d hit.
kt4000: $ADBE anyone watching this?
kt4000: $MRK doing well today.... $ADBE down but picked up more.... $DOCU what a gift @ 55.+... $PYPL going nowhere (hopefully at the end of the day) ..... $BABA buying more - I want $RHT but .... @ < 144.00
bRobert: $ADBE Look at the daily. Dips to the 50d have always been rewarded.Watching
CHOFF: @bRobert $ADBE - alert set at $241. This chart looks like other leaders ($CRM) that do the same thing.
kt4000: $ADBE $DOCU $PYPL - Buying .... Waiting for $AMD and $MU to come in a bit more. Also adding $GS seems to be moving up in anticipation of the CCAR reports
Henry: $ADBE is going to fill the gap
bRobert: $ADBE . 20d bounce.
Henry: $ADBE $250 pt, by WFC MS $260: JPM $275 Stifel Nicolaus $280 Canaccord, $278 BMO Capital Wish I bought last night at $245
grcjr: @Henry $ADBE - good morning. With $ADBE down and the PTs generally current above premarket price, I'm thinking about adding when $ADBE finds support.
Henry: @grcjr $ADBE looks like we are in for an ugly morning, at least. The Trade War is back on.
grcjr: @Henry $ADBE yes. $ADBE may go down further with the market as a whole. I'll be watching.
Reif99: Got shaken out of $ADBE this morning didn't see any news
BocaRick: @Reif99 $ADBE Earnings were last night, good earnings and guidance, just too extended
Henry: @Reif99 $ADBE no news? You missed earnings last night
Reif99: @Henry $ADBE Must have put in the wrong ticker symbol. Yes, you are correct. Thanks.
Henry: @Reif99 $ADBE I'm sorry you got shaken out.. It hit 245 last night, briefly. I missed. It's a long term hold for me.
Reif99: @Henry $ADBE Yes, would have been a great trade to get out before earnings and jump back in this morning. I did put on a BuCS this morning.
bsafriet: $ADBE Re-entered $ADBE today. Diagonal call spread, long Jan'19 $230.00 calls @ $36.87, short Jun-29 $260. Calls @ $2.11. Trade yields 5.7% assuming ADBE is less than $260 at expiration of the short call Jun 29. Will rinse, lather and repeat.
issues: @bsafriet $ADBE I'm there with ya! Added 1/2 position without a stop in place.
86944T: @bsafriet $ADBE I got in with the Sep 235 Long call. If your short call goes ITM, say at $262, will you just buy it back?
bsafriet: @86944T $ADBE I'll roll it to a higher strike and out in time depending on the #days left before exp of the short call and the velocity/momentum of the move.
Wykeman: $ADBE earnings ATC..
Stuart: ...
$PLNT 7% > 50 SMA ; $ADBE 7% > 50 SMA ; $ENTG 7% > 50 SMA ; $BOFI 7% > 50 SMA ; $SUPN 7% > 50 SMA
$ETFC 6% > 50 SMA ; $ANET 6% > 50 SMA ; $TEAM 6% > 50 SMA ; $RHT 5% > 50 SMA

5 IBD >= 0% but < 5% above ...
Kristine: $ADBE is finally pulling back today. I have admired the up trend for a long time but never took a position.
Visit the Trading Forum to join in the discussion.
| | |
| --- | --- |
| Stock Price | $USD 258.90 |
| Change | 0.44% |
| Volume | 1,991,070 |
Adobe Systems Inc offers a line of software and services used by creative professionals, marketers, developers, enterprises and consumers for creating, managing, delivering, measuring, optimizing and engaging with compelling operating systems.
Request Video of ADBE
Already a member?
Sign in here.
Earnings
March 14th, 2019 - 2019 Q1 Earnings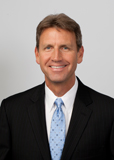 Dan Fitzpatrick
Stock Market Mentor gives you EVERYTHING you need to succeed in the market; all in one place. How easy is that? Dan Fitzpatrick and his elite community of traders share trading ideas, strategies and much more. Dan Fitzpatrick--a world class Technical Analyst, trading coach and regular CNBC contributor--gives you access to all of this with a 14 day FREE membership. Get started TODAY and start trading better TOMORROW with the following premium content:
Nightly video Strategy Sessions with a game plan for tomorrow
Got a stock you want Dan to look at? Just ask.
Patent pending video alerts instantly delivered to you when one of Dan's trading signals is triggered. This is not your typical price alert. This is a short video explaining the action you need to take to make money. No more "Woulda, coulda, shoulda"
Access to over 60,800 stock analysis videos
Access an ever expanding library (60,800) of educational videos that will save you time and make you money
Join a team of friends and traders that have one thing in common; a burning desire to succeed.

Become a Member Today!
Gain immediate access to all our exclusive articles, features, how-to's, discussion group and much more...
Satisfaction Guaranteed!
Your Stock Market Mentor membership comes with a 14 day, no questions asked, 100% money back guarantee!