Adobe Inc. (NASDAQ:ADBE)
Bands Volume 200 SMA 50 SMA 20 SMA Videos Alerts Articles Events

bsafriet: $ADBE. Reports Q2 eps $1.83 vs exp $1.78, rev 2.74B vs 2.70B expected, guidance a little light, eps 1.95 vs 2.05 and rev 2.8B vs 2.83B. $ADBE trading up A/H's at $285.00 +$9.40 (3.41%), the implied move was 4.04%. Conference call at 2 PM Pacific Time (5PM EDT)
debeers: @bsafriet $ADBE -will be interesting to see what the analysts reveal as that will shape the next couple of days. Congrats to you !
bsafriet: @debeers $ADBE Thanks debeers, but I didn't say that I held over E/R - but I did ;>) ; how did you know??? Sep $260 calls that I hedged this afternoon with the Jul-19 $285 calls that gave me $6.15 downside protection. Hope to cash these in for a nice profit on the volatility contraction that always happens post E/R. Then it is rinse, wash and repeat (hopefully)! $ADBE leaps are a core holding in my portfolio and $ADBE has been one of my best performers over the last few years - hope it continues to be! Did you get back in $BA yet? Certification flight testing expected to begin soon, maybe next week. Expecting $390+ on the news. Best wishes.
debeers: @bsafriet $ADBE $BA -bsafriet: in $BA at 333 with a plan to buy more at 288. Took a 3/4 position. Gave my targets today: provided certification comes within the next 30-45 days, we could do 425. Whatever the give backs are, if i were Boeing, i wouldn't sell aplane to anyone who didn't have the western standard for hours or a signed maintenance contract.
bsafriet: @debeers $ADBE $BA Hopefully they have learned their lesson(s)!
bRobert: $SHOP didn't take my advice and consolidate. Huge breakout move to nh. Raised stops on partial $TTD . Huge move to top of range. off 50d bounce. Long sideways consolidation. Eventual range breakout to $275+ . Look for pb/bounces The cloud stocks move in herds Now migrating north . Look around . Many close to support. LONG bases . eg $NOW $CRM $AYX $ADBE . $PAYC .
DAN: ...
$PFPT $DELL $WDAY $TWLO $ALRM $FTNT $HACK $ADBE $MIME $PANW $TNDM $IAC $FFTY $EVTC $TTD $AMED $OLLI $IWM $L $MDY

I just closed the last of TWLO today. Others I closed some time ago. But as I look at the list, I'm gratified that I was correct to s ...
debeers: MARKET COMES GUNNING FOR THE BIG GUNS: $AMZN, $GOOGL, $CMG. $NOW, $FB, $CYBR, $WDAY, $ADBE -losers all. The Naz isn't your friend today as fears of slumping economy loom.
bsafriet: @debeers $AMZN $GOOGL $CMG $NOW $FB $CYBR $WDAY $ADBE More like the FTC and Dept of Justice!
debeers: @bsafriet $AMZN $GOOGL $CMG $NOW $FB $CYBR $WDAY $ADBE -How about i say "for whatever reason?"
Ajax4Hire: @wijimmy $KHC $FAST $KZR $MPD $PRGO $ORCL $TJX $TTC $JAC #LiveTrading #Webinar #Q $ORCL - Oracle Corp, Database management software(as a Service, SAAS) company. Why is it down so much? Best ETF choice is $IGV - Expanded Tech Software; $ORCL is 8% of. ($IGV = $MSFT $ADBE $CRM $ORCL $INTU $NOW $ADSK, $WDAY ...) $IGV is not appreciably down. $ORCL has fallen over the last 3 days, starting Friday, May 24, 2019. https://api.markitondemand.com/apiman-gateway/MOD/markit-view-report/1.0/documents/222854/full-report?version=20190528 says "Perception of the company's creditworthiness is negative" Still President "Not Sure" on this one.
DAN: $ADBE -- another stock that's holding up ok. Support at the 50-day MA.
debeers: @DAN $ADBE -Great co!
cmaxwel1: @DAN $ADBE (Added 1/4 position to existing 1/4 position) 1/2 position in LTH
DAN: @cmaxwel1 $ADBE Nice!
MtChet: $ADBE - Nice upgrade by MS.
PopsB: $ADBE Gapped up above Upper Bollinger Band on Morgan Stanley Upgrade.
rachel: ...
$ADBE – tombstone doji on MS upgrade and price target hike.
$HACK – still where you want to be.
$PANW – GSL stock. Watch this at $250. Close to breaking out.
$TTD – GSL stock. Breaking out.
$ETSY – GSL – watch ...
DAN: $ADBE -- this breakout is working. Consider putting some of this in the closet and hanging on.
beachreader: $ADBE hitting breaking $270...
StockMarketMentor: A Price Alert has been triggered for $ADBE Adobe Inc.. Click here to view associated video clip: http://stockmarketmentor.com/stockanalysis.html?ticker=ADBE&clip=110366
rachel: STRATEGY SESSION NOTES 032619 COTD: $KL – stop below $32.00. $SPX – rangebound. Don't overtrade. $DJT – still holding at 10,000. Barely. $FFTY – tightening below 200-day MA $T – buy here? $GLUU – still working. $VNOM – Alert $34.20 $CPRT – Alert $60.30 $ANTM – GSL stock. Remove from list. Should not be long. Taking this off b/c of DOJ argument. $WCG – health care plans going lower. $UNH – sell $JD – holding nicely here. $YY – stop beneath yesterday's low. $TAL – still consolidating. Alert $36.50 $SQ – holding at 200-day MA. $RNG – Alert $110.50 $GG – request. Good volume here. You could buy it. $ADBE – request. Resistance at $270.
rachel: ...
9. $ADBE – still consolidating in a channel. Very frisky action though.
10. $DQ – I sold this for a small loss. Did not hold.
Alerts:
1. $MPW – Alert. 2.75% breakout...low volume.
2. $GDDY – Alert. Breakout from squeeze... ...
beachreader: any new thoughts on the $ADBE pb? thx
traderbren: @beachreader $ADBE - I don't have a position, but if the market continues to weaken, it will likely take out $256 creating a bearish engulfing candle based on today's move. If so, we could see it move to test the 50d. On the upside, I'd like to see it take out $261 ..in which case it will probably close the gap above from 3/14. Not sure what your cost-basis is, but set your stop accordingly. Just my 2 cents.
bRobert: @beachreader $ADBE Right now it's in a trading range. It tested the upper range . Now probing the lower range Stop just <50d . Not doing anything wrong. It ran up from $200 - $270. 35% . move < 3 months. A little rest. Gentle pullback. Sideways consolidation is healthy.
beachreader: @traderbren $ADBE thx.. actually looking to get involved so point of entry. thx again
beachreader: @bRobert $ADBE . thx looking to entry point.. will continue to watch.
traderbren: @beachreader $ADBE - you got your answer....based on the current move, if it holds.
rachel: ...
$ADBE – Alert $266
issues: @bRobert $HQY earnings 3/18 AH. We are holding now. Sold 1/2 of $ADBE ahead of earnings tonight.
mradams0621: $ADBE e's and up thank you
grcjr: #earnings $ADBE looks flat. $AVGO looks up. I left spec bull option trades open expecting beats. Wait for the conf calls. $AVGO plays a part in the 5G IOTs, looks good, up over 4.5%.
Gary: ...
12. $ADBE – No more Photoshop for Stanford.
13. $AVGO – up to top of range. Not good risk/reward here.
14. $DOCU – Implied move was…$5 bucks. If you had a cost basis that was $5 below the close of $58.85, then you'd ...
beachreader: @bRobert $WDAY $NOW $CRM $ADBE $DG thx you
bRobert: CLOUD . Make a list of the top players in the cloud space $WDAY $NOW $CRM . $ADBE others. Sale on quality merchandise. Not the $DG stuff. Watch for hammers/green candles in the making for lower risk entries
dippperrr: @scottrades $ADBE Scott Thanks for your analysis the last couple of days. Next time could you include CVSI. Thanks.
scottrades: $ADBE Testing the downtrend.
traderbren: $ADBE - looking to fill the gap on the upside.
1winkie: ...
$ADBE -started with a Neutral rating at Atlantic Equities. Shares most recently closed at $232.68, with a consensus price target of $290.04. The 52-week trading range is $179.34 to $277.61.

$AKAM was raised to Overweight from Sector Weight with a ...
wijimmy: @1winkie $ADBE $AKAM $ADSK $BAC $BKNG $ELY $CGC $CIT $CLF $CL $DE $EXPE $FB $FCX $HSBC $MA $MTB $NKE $NBL $TRGP $TRV $UAL $URBN $WEN ...@1winkie... Thanks for posting all that info... plenty to look at now
traderbren: $ADBE - back above the 50d.
champ: $ADBE...working....keep a eye on this stock....News
indigo1948: @champ $ADBE - in with a small position
champ: $ADBE ...HOD
champ: $DJI ...just a great day for profits...but because of risk-magement, I took the nice $$$'s on spec day-trades positions and 1/2 off on most all positions...but not all...because I was holding size. Still swinging part or all on....$HD $LOW $AL $NAV $ ...
Robert1965: $ADBE down AH high 259.00 to 244.55 in PM holding 242.50 Shorted in AH 257.00 BTC at open 238
mradams0621: $ADBE @Dan made a great call on this in the COTD last night, for traders. But I'm holding it in an IRA long term, up 200% on a starter that I sure wish I had added to on pull backs, but sadly did not. I will not add in this stinky market but I see no reason to give up on it yet and would guess it is closer to a bottom than a top. Anyone else think this one is all done longer term? Sure does not seem to me that this is the time to be selling long term account positions. Missed that boat.
indigo1948: @mradams0621 $ADBE - holding it long term and no., I do not thinit is done for long term holders - any type of non-positive 100% news will drag stocks down in this market. All the best.
rachel: ...
$ADBE – your first loss was your best loss. Crossover is late as a trading signal…but it does show what's happening.
$AAPL – still going.
$AMZN – Next long entry would be around $1400. Until then, it's a tradin ...
issues: Sold $AVGO at this altitude I get a nose bleed. Will buy after it comes back to earth. Remember tonight $COST and $ADBE report!
veghead: Thanks@issues $AVGO $COST $ADBE
champ: $ADBE...up $1.40 ...going into earnings...after the close
rachel: ...
COTD: $ADBE Earnings trade. Why do you want to sell this stock tomorrow?
$SPX – distribution again.
$FFTY – still has a long way to go before growth stocks work.
$DJI – dojis everywhere.
$MCD – this is a good example of why i ...
bsafriet: $CIEN $ADBE
CIEN E/R BMO tomorrow, 7/13. Looking for a beat, but the mkt has not been rewarding E/R beats even with upbeat guidance, so caution is the watch word. Sitting just above the SMA(50) and the 23.6% Fib retracement, we are just above sup ...
issues: Earnings alert: this coming Thurs 12/13: $ADBE $COST & $CIEN
debeers: $ADBE/$AMZN/$BA/$CYBR/$MSFT/$VNDA- Tech has been the most punished and it will respond the fastest. $AMZN- I think this is by far the most diversified of the internet marketing machines and medium sized businesses have it as a lifeline, not an impediment.
debeers: ...
$ADBE Yup. Up
$CRM- half a buck
$MTN-having a cup of java at the ,lodge and will resume up shortly. Huge sierra snowfalls and most lifts opened earlier than last year! 2 big factors that are in play this year: promoted a reduced price for Veteran ...
debeers: $ADBE- To be or not to be is not the question. The question is..........if you are NOT in ADOBE with very tame rates, WHY NOT? A severe hiking would have crippled this beauty. Now its free to run up. Now leading the S&P.
issues: @debeers $ADBE We are in our adobe position. ADBE! A great abode. "Tame rates"? So the value depends on rates? Please explain. Thanks Debeers!
debeers: @issues $ADBE -here's the explanation from a friend of mine: adobe is the digitl tracker of sales. herewith: The Adobe numbers show that digital sales growth exceeded that 15% overall forecast and topped the specific projections for all three key shopping days: Thanksgiving, Black Friday, and Cyber Monday. Thanksgiving digital sales came in at $3.7 billion, up 27.9% over 2017. Black Friday sales hit $6.2 billion, up 23.6% year over year, and Cyber Monday's sales grew by 19.3% to $7.9 billion. Adobe will mirror the health of the economy. Lower rates mean more purchasing power,. 'kay?
debeers: $ADBE- Apology-- forgot my target on this one:296
Henry: @Robert1965 $ADBE is up too at $238
issues: @bsafriet $ADBE Good info. We have our stop firmly in place at $216.65. I need to sell some stocks to cover my gains for the year. Way too much tax to be paid if I don't sell losers.
Reif99: @bsafriet $ADBE Problem is it's a 9% drop from here to test that low. I.e. It could pull back 10-12 points and your thesis would still be intact.
champ: @bsafriet $ADBE @ $225.56----- This stock held-up very-well, in this market reversal and the News-Flow has remained all positive. The F-13 fillings... by the larger players, are showing that they are #adding/increasing their positions, all the ones ...
bsafriet: $ADBE Fibonacci retracement Analysis: 100% 9/14/18. 277.61 0% 12/2/16. 98.00 23.6% 235 38.2%. 209 Note that the 23.6% retracement level was confluent with the SMA(200) and created solid support from mid October to mid November. When it broke down, $ADBE tested the 38.2% Fib and immediately bounced closing up 4.9% from the open. IMHO this is a tradable low, either as an entry or the short leg of a bull put spread. E/R is Dec 13 AMC. Does anyone else hear what I'm hearing? (Hint: ka-ching!)
bsafriet:
bsafriet: @bsafriet $ADBE sorry for the truncated chart. With the newer IOS can't capture the chart with a screen shot and attach the file - crops the chart and haven't been able to figure it out yet. Too bad, used to be a slick way for me to attach a chart from ETrade Pro, via the mobile app using my iPhone. I guess the old adage "newer isn't always better" is applicable here!
bsafriet: @bsafriet $ADBE Got most of it using my iPad.
Geewhiz: @bsafriet $ADBE Thank you. Nice work. It shows in your trading.
rachel: ...
$ADBE – oversold bounce. Shorting opp if it tests $230/240
$NFLX – hope for more gains. These can be gentle shorts if they set up.
$NVDA – remember...this is a bitcoin thing. And at current prices, bitcoin mining is the same as o ...
grcjr: @baronp0329 $bigbartabs $AMZN $SQ $PFE $HAL $NBL And $AAPL $IBM. Even short time with $ADBE, $AMD, $ETSY, $MCD, and $SBUX. Still hold some of them despite my loose policy that big moves can turn down over night. Waiting for the next day can wipe out earnings .... I'd generally give up a gain over night vs a loss. I can always reenter in the morning if it looks profitable. (for SMM members: almost all my "trading" is with options so you might want to join OMM ... take a free trial. It will take time to learn but is worth it).
baronp0329: @grcjr $AMZN $SQ $PFE $HAL $NBL $AAPL $IBM $ADBE $AMD $ETSY $MCD $SBUX I am a member of OMM since early 2018. I've learned a lot from @dan and @Bridget regarding options and risk management. Agree with you in locking most of the profits at the end of the day because I still do not trust the market. I would rather have realized gains today more than potential gains the day after.
bigbartabs: @grcjr $bigbartabs $AMZN $SQ $PFE $HAL $NBL $AAPL $IBM $ADBE $AMD $ETSY $MCD $SBUX ... I've been through OMM as well. But I was (and still am for the most part) too busy to really spend the time... so I decided to just use SMM. I'm terrible for having too many irons in the fire.
phgruver: @debeers $SOLX $MU $AMD $NVDA $XLNX $SMH $INTC ...Umm...$ADBE is software.... That said, I'm not really interested in either one. $ADBE has a better chart and stronger institutional support, and they have held up well in this pull back. In favor of $NVDA, though, is that their graphic processors are some of the best, and their stock has been hammered, even though they've reported pretty good numbers. $NVDA's recovery could be rapid and dramatic. As I said, though, I prefer to track chips through the ETF's. It eliminates black swan events while capturing the overall direction of the chip market.
issues: @phgruver $SOLX $MU $AMD $NVDA $XLNX $SMH $INTC $ADBE do have $smh for chips?
mradams0621: $ADBE Been an awesome LTH. Loosing the 200. Time to go?
bsafriet: @mradams0621 $ADBE unfortunately for a while now. NP
debeers: $ADBE- value & growth rolled up in 1.
Gary: ...
5. $ADBE – holding up ok. A bright stop. Consolidating here. Would only sell if below $240.
6. $V – holding up.
7. $MA – trading in sync with V
8. $NVDA – oversold bounce. Bull trap.
9. $EW – This can look enticing& ...
Richlion1: @Gary $ALGN $TWTR $SNAP $FB $GOOGL $SPX $MDY $IWM $QQQ $SOCL $AMZN $INTC $ADBE $V $MA $NVDA $EW $GMED #NOTES Thanks Gary need to make some back on AMZN!
rachel: ...
$ADBE & $SQ – same type of price behavior. What does this tell you about the upside?
$DJUSHB – diving deeper.
$LEN – look for at least another 10% drop
$PHM – weekly chart says a lot.
$KBH – 50% retracement from hi ...
captron: $ADBE going on sale again. Below S2. Think I will step aside until they decide how much it's worth. A little profit taking never hurt anyone.
Spotdog: @captron $ADBE CNBC yesterday, Hedge fund Mgr. Leon Cooperman said that he will be closing his $ADBE this year
captron: @Spotdog $ADBE Something is going on for sure. Last time it touched the bottom of the BB's on the weekly was in 2016.I took my profits with a smile.
woodman: @captron $ADBE - fail and rollover at the 50 day. Not pretty. 200d support ... thus far.
captron: @woodman $ADBE I agree, this is new behavior.I'm out for now.
Reif99: @captron $ADBE Last hour's volume was in the highest ten of the last month. Hard to imagine there'w nothing special happening.
indigo1948: @DAN $NFLX -off the $NFLX topic - do you have any opinion on $ADBE? It appears to be at a good buy point on a daily chart. Thanks Dan
captron: $ADBE Already trying to fill the gap. Don't see this one on sale very often. Long
debeers: $ADBE-The JOLTS figures tell you that good help is hard to find and, wouldn't you know it, an inexperienced clerk had this one on the sale rack by mistake? "NO, dear, the designer gowns are on the left. Sale rack on the right!!"
traderbren: $ADBE - back above the 50d. Great move today!
bsafriet: $ADBE Jumps after hours, reaffirms 2018 targets, and expects 20% higher revenue for 2019. NP - but that may change tomorrow
Robert1965: $AMZN $AMD $MSFT $ADBE all stocks I was looking at made PM moves uP
champ: $ADBE ...HOD
issues: @champ $ADBE compare $ADBE to $ALGN! $ADBE is in IBD industry group 147 (not good). ALGN is in IBD industry group 5 (excellent). Accumulation for ADBE d-, and ALGN is worse at E! I prefer ALGN (although I own both). Added to ALGN.
champ: @issues ---- $ADBE is up about $11 today but I'm only trading this position....and I like $ALGN also...and it is up around $7. I took profits, on my trade, this is one I'm not swinging.
rachel: ...
$ADBE – rebound off 200 day MA.
$AMZN – big traders still trapped.
$NOW – 200-day MA rebound. Look at the pain in the chart. Low ceiling.
RP – same thing. After a big drop on a stock that you own, are you selling "now ...
DAN: $AAPL $AMZN $ADBE Look at stocks like Apple, Amazon, and Adobe. All have been strong, but are not working now. They're all falling away from their highs. Big yellow flag.
Visit the Trading Forum to join in the discussion.
| | |
| --- | --- |
| Stock Price | $USD 282.14 |
| Change | -0.28% |
| Volume | 1,266,590 |
Adobe Systems Inc offers a line of software and services used by creative professionals, marketers, developers, enterprises and consumers for creating, managing, delivering, measuring, optimizing and engaging with compelling operating systems.
Request Video of ADBE
Already a member?
Sign in here.
Earnings
September 17th, 2019 - 2019 Q3 Earnings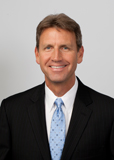 Dan Fitzpatrick
Stock Market Mentor gives you EVERYTHING you need to succeed in the market; all in one place. How easy is that? Dan Fitzpatrick and his elite community of traders share trading ideas, strategies and much more. Dan Fitzpatrick--a world class Technical Analyst, trading coach and regular CNBC contributor--gives you access to all of this with a 14 day FREE membership. Get started TODAY and start trading better TOMORROW with the following premium content:
Nightly video Strategy Sessions with a game plan for tomorrow
Got a stock you want Dan to look at? Just ask.
Patent pending video alerts instantly delivered to you when one of Dan's trading signals is triggered. This is not your typical price alert. This is a short video explaining the action you need to take to make money. No more "Woulda, coulda, shoulda"
Access to over 64,700 stock analysis videos
Access an ever expanding library (64,700) of educational videos that will save you time and make you money
Join a team of friends and traders that have one thing in common; a burning desire to succeed.

Become a Member Today!
Gain immediate access to all our exclusive articles, features, how-to's, discussion group and much more...
Satisfaction Guaranteed!
Your Stock Market Mentor membership comes with a 14 day, no questions asked, 100% money back guarantee!