Aimmune Therapeutics Inc. (NASDAQ:AIMT)
Bands Volume 200 SMA 50 SMA 20 SMA Videos Alerts Articles Events

shoredriver: $AIMT....moving...likely start picking up steam....29% of float is short...13 days to cover.....long
gwenzee: $AIMT FDA approval for peanut allergy drug. NP
bRobert: $AIMT . Long from below Partials on the opening bounce . Add on the pb/bounce with new trailer stop Short squeeze material $42 .
issues: @bRobert $AIMT This one is just peanuts! That's right they have something for people with peanut allergies. So it's just peanuts, right?
bRobert: @issues $AIMT Charlie Brown trade
shoredriver: $AIMT...FDA approved peanut allergy drug....should fly Monday..up 7% in aftermarket...long
champ: @shoredriver $AIMT --- Nice catch...down 2.90% today but it is now up 18%, in the AH's.
bRobert: @shoredriver $AIMT Long term hold from below Trading around a core Short squeeze 29% 13d
bRobert: $AIMT Short squeeze Pullback Look for bounce/entry close to 50d Stop just below $42 WEEKLY reversal target $GTLS Still consolidating /early pinc around 200d prior resist/now looking for support along with 20d $90/$100+ Long Reversal target
bRobert: $AIMT $42 WEEKLY target Short squeeze 20d bounce today Long
bRobert: $AIMT Short squeeze $42 + Trailing stops
bRobert: $AIMT Gift pullback/bounce to nh Top of range 27% short 13+ days Heading to $42 WEEKLY high
bRobert: $AIMT pb / early bounce Partial position post profits Shorts 25% $42 WEEKLY reversal target (my main view)
bRobert: $AIMT short squeeze walk up $42 measured move 25% short Long term spec hold $GBTC expected pullback Took partials after 25% move Looking for the bounce /phase 3 $12 target 1
bRobert: $AIMT this has been a Great spec 25% short 15d $42 target Long $TRTN Good holding stock 5% div kicker $48 WEEKLY wedge taregt
bRobert: $EXAS flag $100 with trigger $125 reversal target longer term Long term hold $AIMT $35 Short squeeze $TDOC $90/$100 short squeeze potential with a little momentum $CGC Watch for move > $22 neckline in reversal $30 target $TMO Zig zagging to $330+ This is a zag $XEC ooze out Cup base $53/$70 long term Long from below Look for pb/bounce $HES $72 Swing trade Rinse repeat $COP $75 WEEKLY W Look for pb/bounces 2020 year of the OIL Trade
Rjeletrik: @bRobert $EXAS $AIMT $TDOC $CGC $TMO $XEC $HES $COP Welcome Back
bRobert: @Rjeletrik $EXAS $AIMT $TDOC $CGC $TMO $XEC $HES $COP Thanks VERY busy at work Job 1 That's why I try to trade mostly in longer time frames Many smart traders here on SMM so rarely is a beat lost Sensei Dan and Scott always around with stock trading kata
bRobert: $AIMT flag / phase 2 Short squeeze $35
bRobert: $EHTH Trailing stops Flag trigger yesterday $110/$115 $UNH consolidation Much higher long term $AIMT Short squeeze flag $35
bRobert: $AIMT . short squeeze/breakout 25% . short
steve71: $AIMT "Strong bounce off the rising 50 dma. FDA decision in mid to late Jan 2020." - posted 11/21 Breaking out now. Running ahead of the FDA decision
bRobert: $AIMT . Spec hold Breakout . .WEEKLY flag trigger $35+ . Making more than peanuts 24% short . 14 days . Fuel for the ride higher
steve71: $AIMT Strong bounce off the rising 50 dma. FDA decision in mid to late Jan 2020.
steve71: $AIMT Biotech is strong today, especially Aimmune. ER and CC were uneventful. Very strong advisory committee vote makes mid-January AR-101 approval highly likely. Plenty of cash and credit line available for AR-101 launch.Addressable market for peanut allergy in U.S. plus Europe is 6 million. Ongoing trials to expand the platform for mixed nut, egg and milk allergy. My guess is PPS $32-35 by the first week in Jan 2020. Analyst one year price targets vary widely but 55-60 from three sources.
bRobert: @steve71 $AIMT . $34 WEEKLY target Close to 20% . short . Long this nice spec from below
bRobert: $AIMT . short squeeze 26% . $32 . flag target 1 Could get explosive 50%+ . run . off bottom
steve71: $AIMT $ACAD Jonathan posted an Acadia query earlier. Here is my post from today on a different board.

Very promising ER and CC from Acadia yesterday. Revenue from pimavanserin sales (in Parkinson's psychosis) up 62% yoy. $638M in cash with a bur ...
bRobert: @steve71 $AIMT $ACAD $AIMT has been a great swing trade blossoming into a short squeeze 26% 8days Daily flag $33+ with trigger WEEKLY reversal base $34 target 1 Long term spec hold Trading around a core
bRobert: $LABU . $36+ target acquired . Flag . $42 with trigger $AIMT spec . walking up $AMGN . $220 .high base target with trigger Earnings 10/29 $REGN . $325 . W target 11/5 . earnings '$TMO . flag post earnings pop . (partials) . $330 $ILMN . $360 reversal target Reports tonight . $JBHT . $130 . with flag trigger Trucks are flying
CraigReynolds: $AIMT moving on better than avg volume, heavy volume yesterday
bRobert: @CraigReynolds $AIMT Long term spec hold
bRobert: $IYR . One of the best performers . Zig zag . higher Long calls $AIMT . spec . Day 2 bounce off 50d
bRobert: $AIMT Spec trade in motion from last week $21.90 stop Looking for more than Peanuts
bRobert: $OSTK Double bottom bounce for active traders Stop below $AIMT $21.90 stop on spec trade Looking for more than Peanuts
bRobert: $ITB .nh . $BA WEEKLY Breakout $415/440 . $SPR . $92/$100+ $BCO . added on flag trigger $92/$100 $KKR . WEEKLY breakout chart is my main view $31/$36 . Wait for pb/bounce $AIMT . Spec . Partial . Stop just below . $21.90
bRobert: $AXSM $31.50 flag target with trigger $AIMT Daily/WEEKLY phase 2 Watching for the 3 This spec can make you more than peanuts $34+ Small position size is best $DOVA phase 3 type watch $18/$25 $DVA $75 with phase 3
debeers: @bRobert $AXSM $AIMT $DOVA $DVA Can you believe it? We'll know within 2 months on one of $AXSM's drugs because of the accelerated FDA push
bRobert: @debeers $AXSM $AIMT $DOVA $DVA Not as exciting as grand child's birthday but ok
bRobert: $AIMT small partial $MSFT higher low ADD Leap calls
bRobert: $AIMT short squeeze. 27% 21days spec hold
bRobert: $AIMT for active adrenaline traders WEEKLY phase 3 is my interest
steve71: $XPH $UNH $IHI $RMD $AIMT IMO the pharma sector and the health plans are no touch until the election. Headline risk. Interesting that this week the medical device ETF moved up on heavy volume. Equipment just doesn't draw the heat that drugs do. Investors can hide there among the diabetes pumps etc. One exception to my "Just say No" theory is Aimmune. Their FDA Advisory Committee meeting is Sept 13. If approved their AR-101 biological will be the only approved product for peanut allergy in U.S. or Europe. Ad Comm doesn't have approval power but their recommendations weigh heavily with the FDA.
bRobert: @steve71 $XPH $UNH $IHI $RMD $AIMT The HMOs are trading stocks until an uptrend is confirmed. They have all been very good shorts . Nimble traders have been able to take advantage of big oversold bounces . eg .UNH $220 - $235 . $HUM . $270 . - $285 . Looking for failure on these throwback moves . The story may change as . the political picture gains greater clarity
steve71: $AIMT HOD. The last few days the heaviest volume has been in the last 15". Ad Comm meeting is four weeks from today. Looks like people want to get in front of that.
steve71: $AIMT Finishes up 3% on 150% average daily volume.
steve71: $AIMT Down less than 1%. Adding now and more at the close.
steve71: $AIMT Aimmune is defying the market. Looks to be starting a run into the Sept 13 FDA advisory committee meeting. Very long and adding.
steve71: $AIMT $ALGN Aimmune is up3.7% today on low volume. The important FDA Ad Comm meeting is in six weeks, Likely to be positive catalyst. Align - Day 4. Good ER ex China.
steve71: $AIMT. Closed at HOD. Very unusual as Aimmune is more often bid up in the first hour and sold in the last 10". Maybe something, maybe nothing.
steve71: $AIMT $IBB $XBI $MO Ned Sharpless, director of National Cancer Institute, named interim FDA director. He is thought to share Scott Gottlieb's support for biotech and antipathy for tobacco products.
KemoSabe: $AIMT - taking a low risk starter position in this stock. Stop just below 22.50. Would like to build a position if it will allow me.
steve71: @KemoSabe $AIMT Only upcoming event is late March when FDA decides whether to grant an accelerated status. Since they are treating AR-101 as a biologic, there is no precedent. There should be plenty of pullback days to buy over the next 6-10 months before final acceptance.
bRobert: $AIMT Coiled and ready. Long
bRobert: $AIMT + Early bo
issues: @bRobert $AIMT looks like somebody dropped some toothpicks on the floor and they bounced.
bRobert: $AIMT Long from below . Wedge out. Will add on pb/b within an uptrend.
steve71: @bRobert $AIMT The weird thing here is that CEO announced equivocal news last Thursday. The timing of AR-101 approval is now assumed to be pushed back to either early or late Q4 19. They are negotiating with FDA for faster and hinted at more news by month end. I thought the stock would be down $2.00 on Friday, instead it was up .80. Up another .40 today in a weak market. A stock doing well on bad news is a good sign. Very Long, not chasing, adding on pullbacks.
bRobert: @steve71 $AIMT Baby steps.
KemoSabe: $AIMT - Trying to hold the 50 MA.
bRobert: @KemoSabe $AIMT healthy action Let it get very tightly coiled like a cobra ready to strike. Timely news flow will set it off.
KemoSabe: @bRobert $AIMT Hopefully. I've been building a position on pullbacks.
steve71: @bRobert $AIMT ER and cc was last night. No news in the immediate future.

Aimmune feb call summary

The $AIMT ER and conference call was yesterday. What follows is my understanding from reading the 8-k and10-k, and reading the call transcript.

A ...
bRobert: $AIMT wedge breakout. Momentum name headed for the $30s and up Early scale in Add on pb/bounces with confirmed bullish price action
bRobert: $AIMT Putting in the ground work.for a wedge breakout. Partial holding
bRobert: @steve71 $AIMT Entry from double bottom.$21+ Long term hold for your stated reasons
steve71: @bRobert $AIMT May work for a trade - double bottom, higher low, holding above 50 dma. My play is LTH. I am accumulating on even slight pullbacks. Anticipating AR - 101 approval by year end and a double from here. Also, took our trading accounts to 50-60% cash yesterday and today. The Fed has given us as much good news as possible. The China trade resolution is widely anticipated and probably priced in. Maybe too cautious, but time to reload cash for better opportunities. Plus I fell off my surfboard and face planted in the sand. Sore and covered with scratches. Surf buddies, wife and dogs seem to find this hilarious.
Danzguy: @steve71 $AIMT Is there a video of the crash? love to see it..... sayin
bRobert: $AIMT . Spec with upside. W bottom. Bullish . RSI . divergence with higher lows. . $32 . Wedge breakout target 1. Momentum name once in motion 17% . short . 10+ . days Partial . position.
bRobert: $AIMT . good risk reward with a stop . This wedge looks like it wants to get frisky. and stretch out a bit
steve71: @bRobert $AIMT Probably a reaction to past weekend presentations. Aimmune presented further info at AAAAI this weekend. The yearly Asthma/Allergy conference is the time to impress the group of docs who do the prescribing, or not, of AR-101. The nine presentations carried more good news. Longer dosing after initial 12 month desensitization led to further reduction in reactions to accidental peanut exposure. And it's not placebo effect. Patients with severe allergies have elevated levels of IgE. AIMT showed rising IgE levels during the 12 month initial phase, as expected. Latest data show IgE falling as patients swithch to maintenance dose. That's the gold standard. Near normal immunoglobulin levels in the presence of peanut allergen = no more serious reactions.
bRobert: @steve71 $AIMT thx for the update.
bRobert: $AIMT . Early . Setting up . SMALL Starter Set it and forget it with a stop and an alert
steve71: $IHI $ABT $MDT $EXAS $TECH $AIMT Lots of talk about slowing growth in the U.S. Medical devices, medical diagnostics and Life Sciences are definitely not slowing down. Hundreds of choices but these are my faves. Currently out of $EXAS pending earnings. All LTH. I have no drug, PBM or biotech positions except for Aimmune. Too much headline risk from Congress.
bRobert: $AIMT Spec trade with high potential with news flow . >50d MACD ADX cross. Double bottom. Small w. $26.50 target 1 .One pattern completion will trigger others .. Dominos to the $30s with patience
steve71: $AIMT Reduced my position at prices 24.68-24.95. Probably will repurchase them lower EOD. Silly price action. A couple of oncology drug makers get taken out and EVERY little biotech company goes up in response. "Me too! Me too! Somebody buy me too!" Only it's not happening if there is no revenue. $AIMT may be a buyout candidate a year from now but it won't be today.
debeers: @steve71 $AIMT -Steve, are these the treatment for peanut allergy guys? Thanks
steve71: @debeers $AIMT Right. In my view, $AIMT is as close to a slam dunk as you will find in biotech. BLA filed for decision sometime between May and September, pending FDA timeline. Tons of potential but no currently no approved drugs or revenue. Presenting today in S.F. I am looking to buy a lot more, but lower. P.S. Could you send some of that rain to San Diego? Ta.
steve71: $AIMT Aimmune gets $170M credit line from KKR for commercialization of AR-101 and additional trials. Encouraging vote of confidence from KKR. To me, it's great news that Aimmune can attract Private Equity money. $AIMT has moved beyond the spec biotech need to issue secondaries. Shares are up 3%. This doesn't change my LTH approach . I now have a 35% position and will add shares on down days only.
steve71: $XBI $IBB $AIMT Biotech is doing well today. Crummy market, so why not reach for the riskiest assets, right? Aimmune filed its AR-101 BLA for peanut allergy last week. If FDA processes it normally decision day will be in ten months. Aimmune requested Priority Review. If accepted, PR decisions are made in six months rather than ten. $AIMT was down 3% early today. I added some shares to my 20% position in this LTH. Aiming for a full position by August. My plan for the next few months is to add shares on down days. There should be plenty of opportunities
steve71: $AIMT HOD. Unusual. Retail usually buys in the first hour, then gets smoked.
steve71: $AIMT Up on news released Friday after the close. BLA for AR-101 submitted to FDA. Decision expected in August. But Priority Review was requested, was already fast tracked, so six month decision time if PR approved. Last week Aimmune also announced a new Poseiden Trial for AR-101, to extend treatment to younger children.. Last week they also announced submitting an IND to FDA for AR-102. Same platform, but 102 is designed to treat egg allergy. Of course this means expensive P2 and P3 trials. Cash burn $50M/quarter. $300M cash on hand and no debt.
steve71: $AIMT $NTES Finished green on the day. When things are bad I like to pull up a 10 year chart of the indices for perspective. Even with that, the current downturn is a big outlier. I wonder how much of this can be blamed on algorithmic trading? The NYSE amended it's circuit breaker rules in 2013 to panic driven selloffs. Might the exchanges somehow limit machine driven trading now? Happy Holidays to everyone! We're taking our dogs to the beach now. For a San Diego dog the are NO BAD DAYS.
steve71: $AIMT $DBVT $ANAB Aimmune has two halfway significant competitors in the race to get a peanut allergy treatment to market. And then there was one. $DBVT is down 50% on the day on news that they have withdrawn their Biologic License Application ( ...
:
steve71: $AIMT "Aimmune getting money for 'next to nothing' from Nestle, says Piper Jaffray After Aimmune (AIMT) announced a renewal of its relationship with Nestle (NSRGY) at terms very similar to the prior deal, Piper Jaffray analyst Christopher Raymond said he views this deal as "one of the more attractive in all of biopharma," given that a large commercial partner has provided funding with no commercial rights in return. Importantly, Aimmune retains worldwide development and commercialization rights to AR101, noted Raymond, who continues to recommending the stock ahead of what he sees as the eventual approval and launch of AR101. Raymond keeps an Overweight rating on Aimmune with a $60 price target. :theflyonthewall.com"
steve71: $AIMT Mentioned last night AH. Up 7% today. Apparently the news that FDA submission is on track is enough for buyers to accumulate. Or maybe it's a short cover, as no bad news came out.
debeers: @steve71 $AIMT --YAY you, Steve! (I thought you did well enough with this one to capitalize the S--hope you don't mind).
steve71: @debeers $AIMT deBeers, you may be Chestnut HIll, but your attitude is solid Southie! With pink diamonds. My $AIMT position got stopped out months ago. It's a mistake to get too big in a development stage biotech years ahead of approval. So I'm just going to carry a marker position to watch for unusual activity. Will get serious about size next summer, or if they issue a secondary.
debeers: @steve71 $AIMT ---That is absolutely the nicest compliment i have ever received. If I were at the Cask, I'd toast you!
steve71: $AIMT Just FYI, not time to Buy. After hours ER. Aimmune has the leading candidate for peanut allergy and has completed P3 trials. AR-101 met criteria for both efficacy, long term efficacy, and safety. Will submit to FDA in December, the same timeline they proposed a year ago. Approval is highly likely. The company continues to burn $. Their last secondary was 2/2018. I HOPE there will be another secondary and price pullback in the next few months. That would be a great opportunity, although everyone else knows that too.
steve71: $AIMT Aimmune reported positive intermediate data. Their peanut allergy treatment continues to show strong benefit a year after initiating treatment. Also elucidated the immunologic mechanism. On track for late year BLA filing.
woodman: @steve71 $AIMT - Thanks.
debeers: @woodman $AIMT -Thanks!
steve71: $TWTR $AIMT Twitter - continuing to slowly add buy-writes to a very large position. Aimmune - writing a few more June 35s. Love the price action but based on not much new.
woodman: @steve71 $TWTR $AIMT - I bought some AIMT today. Thanks for your posts.
steve71: @woodman $TWTR $AIMT Hope you (we) do well. Short term it seems a little extended and volume declined today. But long term, Aimmune should do great. Their platform passed P3 for peanut allergy and likely can be used for multiple other allergies.
woodman: @steve71 $TWTR $AIMT - I read that. I have a nut allergy. I think of the growing number of kids with food allergies and schools with nut-free classrooms, etc., and I think about the size of the market potentially. And they could dominate that market along with one other company (DVB Technologies, ticker $DBVT) . Some links: https://www.investors.com/news/technology/this-biotech-could-have-a-blockbuster-should-it-partner-with-big-pharma/ https://www.xconomy.com/san-francisco/2018/02/20/aimmunes-peanut-allergy-drug-hits-study-goals-fda-filing-planned/ https://www.drugdevelopment-technology.com/comment/dbv-aimmune-poised-dominate-peanut-allergy-market/
gwenzee: @woodman $TWTR $AIMT $DBVT At first I thought you were referring to the "nuts" in SMM.
steve71: @woodman $TWTR $AIMT $DBVT A few weeks old, but here's a brief note on $DBVT. "Rival DBV Technologies vaccine had much weaker results, with only a 12% separation from placebo. Still will seek FDA approval." Adam Feuerstein looked at $DBVT results and asked, "Why bother to do clinical trials if you're going to ignore bad results and submit anyway?"
Visit the Trading Forum to join in the discussion.
| | |
| --- | --- |
| Stock Price | $USD 34.49 |
| Change | 0.00% |
| Volume | 969,193 |
Aimmune Therapeutics Inc is a clinical-stage biopharmaceutical company advancing a new therapeutic approach, including the development of proprietary product candidates, for the treatment of peanut and other food allergies.
Request Video of AIMT
Already a member?
Sign in here.
Earnings
November 4th, 2020 - 2020 Q3 Earnings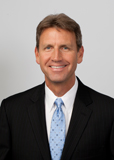 Dan Fitzpatrick
Stock Market Mentor gives you EVERYTHING you need to succeed in the market; all in one place. How easy is that? Dan Fitzpatrick and his elite community of traders share trading ideas, strategies and much more. Dan Fitzpatrick--a world class Technical Analyst, trading coach and regular CNBC contributor--gives you access to all of this with a 30 day trial membership for just $7.77. Get started TODAY and start trading better TOMORROW with the following premium content:
Nightly video Strategy Sessions with a game plan for tomorrow
Got a stock you want Dan to look at? Just ask.
Patent pending video alerts instantly delivered to you when one of Dan's trading signals is triggered. This is not your typical price alert. This is a short video explaining the action you need to take to make money. No more "Woulda, coulda, shoulda"
Access to over 74,900 stock analysis videos
Access an ever expanding library (74,900) of educational videos that will save you time and make you money
Join a team of friends and traders that have one thing in common; a burning desire to succeed.

Become a Member Today!
Gain immediate access to all our exclusive articles, features, how-to's, discussion group and much more...
Satisfaction Guaranteed!
Your Stock Market Mentor membership comes with a 30 day, no questions asked, 100% money back guarantee!