Akorn Inc. (NASDAQ:AKRX)
Bands Volume 200 SMA 50 SMA 20 SMA Videos Alerts Articles Events

TopCat1000: 4 stocks that are potential DCB this morning, $FLWS, $LB, $CATO, and $AKRX
Zxy42: @TopCat1000 $FLWS $LB $CATO $AKRX Hi Topcat - Sorry, but can you explain DCB to this n00b? Thanks!
bsnceo: @Zxy42 $FLWS $LB $CATO $AKRX Dead cat bounce?
TopCat1000: @Zxy42 $FLWS $LB $CATO $AKRX , DCB is a Dead Cat Bounce, its when the stock price has a big drop for the day. I look for stocks that fall greater than 10% and I watch for a reversal in price. If the stock price opens at or above yesterdays close then there is a good chance buyers will come in and push the stock price up. Hope this helps
TopCat1000: @Zxy42 $FLWS $LB $CATO $AKRX, $AKRX looks like its working, these are quick trades, Dan talks about the 59 minute trades, $AKRX is up 2% , also need to set stops.
TopCat1000: @Zxy42 $FLWS $LB $CATO $AKRX , $CATO is up 7% from the opening rotation.
TopCat1000: @TopCat1000 $FLWS $LB $CATO $AKRX, $CATO is the stock that is working the best out of the 4
DrScience: $AKRX Bounce trade from TOS Trade Flash on some apparent bad, then good news on the legal front.
meched54: $AKRX -40% drop buyout for 34 on hold following investigation. Downside risk VS upside potential. DEal being factored I think that deal not going through is baked in after the fall. Risk a buck a share to make 16? The company announces a probe by Acquirer Fresenius amid FDA allegations. Akorn says it sees no material issues and the deal should close. Fresenius states that if the allegations are untrue the deal will close, and if untrue the deal is over. I am thinking of taking a position would like some input on this idea.
Squid: @meched54 $AKRX took a starter position 19.39.
DAN: @meched54 $AKRX Careful on this, gang. You're buying a falling knife. It might work out...but it might not. Don't fall prey to the "it's gone down enough" mentality. It certainly has gone down a lot, and just may find support here at $18.20-.30. But have a stop in place to define your loss, just in case the rebound doesn't materialize. This is definitely a Day 2 situation. --Dan
BocaRick: @a7108s $AKRX in talks to sell company? Are you assuming no deal or a lower valuation? NP
gwenzee: #SYMBOLS To all, especially the "Newbies" please, please, please remember to place a $ sign before the stock you are talking about followed by the symbol in caps. i.e., $AKRX. We can then see the chart. Makes life a helluva lot easier. Thank you.
Bridget: Notes: $QRVO $SWKS - nice breakouts $DXC - spin off from $HPE, now in a nice uptrend $AKRX - shares have spiked higher due to M&A hopes, IV is still really high. I'd stay away for now $WU - breaking down out of consolidation, almost surpassing the Jan low. Options liquidity is good for buying puts $DLR- new high and looking ready to break out of consolidation $CY $MDCO - at a low risk buy point on the 50DMA $PAH - also about to break higher off the 50DMA $BIVV - IPO working
tradeforfamily: $AKRX I mentioned this yesterday and started a position. Biotech. Long bowl shape consolidation since Nov., higher high.
tradeforfamily: $AKRX This bio-tech looks like it has bottom, forming a bowl shape, higher high. Pulled back after earning spike. Jefferies add to their Red Hot Bio picks. Any thoughts? thanks
spmeyers: @tradeforfamily $AKRX not bad; the low volume is a concern
DrScience: @bigbartabs RBC Capital put out a list of Winners -- (shrug) there are no "Losers". You might start here: $AKRX $AMRI $AMWD $ARCB $ASNA $BCOR $BIG $BKMU $BOFI $CAL $CGI $DEPO $DNR $DXPE $ECPG $EHTH $ESND $FMBI $GME $GNW $HFC $KIRK $KS $LCI $MPAA $NSR $ORI $PETS $PMC $RCII $REX $RRTS $SKYW $SPXC $TLRD $TRST $UVE $VAC $VRA
bigbartabs: @DrScience $AKRX $AMRI $AMWD $ARCB $ASNA $BCOR $BIG $BKMU $BOFI $CAL $CGI $DEPO $DNR $DXPE $ECPG $EHTH $ESND $FMBI $GME $GNW $HFC $KIRK $KS $LCI $MPAA $NSR $ORI $PETS $PMC $RCII $REX $RRTS $SKYW $SPXC $TLRD $TRST $UVE $VAC $VRA ... kudos... great list. Thanks...
Bridget: $AKRX is starting to break the downtrend. Yesterday we saw it break above the 50DMA and now it is moving higher today. At the HOD and seeing some increased volume intra day RHRN
Bridget: Notes: Pharmaceuticals were showing promise today: $ABBV $SGYP $INSY $GWPH $GILD $AKRX $ABT Steel/Copper also seeing a surge: $FCX $X $MT $AKS $STLD Stocks on the move: $ANET - solid breakout on high volume $NRF - continues on volume $LVLT - watch for a pullback tomorrow $ABC - downtrend is certainly broken $PYPL - working, now holding above the 50MA $WTW - After seeing about 2 weeks of higher volume, this is now breaking higher. New years resolution surge $RRR - #ipo new all time high, coming out of consolidation $SCHW - this bank stock is pushing higher, ER on 1/18. no news I could find $F - two big days of movement, all auto stocks up today on sales report
issues: @Bridget $ABBV $SGYP $INSY $GWPH $GILD $AKRX $ABT $FCX $X $MT $AKS $STLD $ANET $NRF $LVLT $ABC $PYPL $WTW $RRR $SCHW $F #ipo Thanks Bridget. Added to ABBV and XME.
issues: @champ $LABU Some of the most amazing down drafts I've seen since 2008; $ANIP (Down 22%) $AKRX (-20%) $DPLO (down 42% in a DAY!) $FIT (-32%) $ENDP (down 20%) These are HUGE losses! For what reason? That the government might scrutinize their drug prices? Crazy. We still hold a large position in $ibb and many drugs stocks. No position in ANIP AKRX DPLO... There is coming a bounce. But how high? It will take years, if ever, to see these come back. We are making some peanuts on $BIS that won't compensate for the huge downdrafts. Wish I had more. I was thinking of LABD but I noticed you think tomorrow it will bounce. I don't know. There may not be a bounce until after the election.
woodman: $AKRX - double bottomed, now rising again. No position but I noticed it so figured I'd post.
gwenzee: @woodman $AKRX Another "Phoenix" stock rising from the ashes? NP
woodman: @gwenzee $AKRX something akin to that.
JJT1: $TGP, $WYNN, $CVI, $SWFT, $EARS, $FNSR, $AKRX, $FIZZ only green stocks on my list today.
woodman: $AKRX bounce off 200 day.
tigerjohn8: @woodman $AKRX Thanks for pointing that out! bought a little with stop just below 200day
captron: $AKRX - Low risk buy here on this generic drug company. Starter position with a stop just below the 200 @ 28.95
woodman: $AKRX - I trimmed this one a lot on the pullback. Bought some back only to sell it (b/c it wasn't ready to be bought) without taking much of a loss. It's now back to the 200 day and bouncing ever so lightly. It's On my radar again for a buy-back.
StockMarketMentor: A Price Alert has been triggered for $AKRX Akorn Inc.. Click here to view associated video clip: http://stockmarketmentor.com/stockanalysis.html?ticker=AKRX&clip=73359
woodman: $AKRX - bought back some of the shares I sold going into earnings.
woodman: $AKRX - still watching and waiting to buy back the shares I sold last week before earnings.
muranaka1: @woodman $AKRX ...ditto here..waiting for a green candle but the 50 dma is not holding as of yet..
tsogles: $AHS , $AKRX , $ANIK All reported good EPS with revenue in lin or beat and all three dumped to their fifty dmas this week on big volume. Looking for support.
BocaRick: $AKRX downgraded to Hold, PT 33, $LGND downgraded to Sell PT 110 both by $DB
Cokeman1959: $AKRX What happened? I glanced at earnings result but didn't see anything that should have caused the drop on 8-4
steve71: $AKRX Revenue up 25%, earnings up 90% yoy. $200M buyback, or 5% of the float. Shares down 5%. I will start adding back shares today.
woodman: @steve71 $AKRX I was just about to ask you what the Market so dislikes today with $AKRX. I see no negative news. I sold a little over half my position before earnings and looking to buyback as well.
steve71: @woodman $AKRX $ANIP $ACAD Hard to know. I don't see any negatives. But it may be that some bettors were looking for buyout/merger talk and have now moved on. Looks like an opportunity to me. Glad that I sold out 90% of my Akorn position. Not so happy about closing 80% of Ani Pharma... Acadia looks high risk for earnings. I have owned it for eight years, and have learned to avoid earnings. So I shed 90% of that position last week. Acadia may well report a slow take off of Pima sales. Worse, it's about time for them to do another secondary for their multiple P2/P3 trials. And there won't be any buyout talk.
woodman: @steve71 $AKRX $ANIP $ACAD I sold all my ACAD the other day. I agree, not in mood to chance that one. Thanks for your thoughts.
Cokeman1959: $AKRX Is anyone buying the dip? Where would you put your stop?
steve71: @Cokeman1959 $AKRX Sold 90% of my position yesterday, as posted. (Also $ACAD, $ANIP) There may have been some takeover speculation baked into the price. I am planning to re-enter the position sometime after Thursday (8/4) earnings.
steve71: $ACAD $ANIP $AKRX All report 8/4. I have been selling these positions down all morning, locking in profits. Plan to enter earnings at 10% long on all three. Acadia, in particular, is a short term risk. There are two important issues. This will be the first quarter of Nuplazid PDP sales results. If initial acceptance is slow, look out below. Second is commentary re the ADP trial, Nuplazid for Alzheimer's. My opinion is that Nuplazid for Parkinson's is fully priced in, and the company needs another disease to treat.
woodman: @steve71 $ACAD $ANIP $AKRX Thanks.
issues: @steve71 $ACAD $ANIP $AKRX Just looking at the charts, the one that is more "consistent" in its uptrend is ANIP, then AKRX and finally ACAD. I need to do a little more home work before deciding. Do you own any? Love that "Bob Marley" look-alike- picture you so proudly display. Great picture! Love it!!!
steve71: @issues $ACAD $ANIP $AKRX Hi issues. Just holding marker positions in all three until after earnings. Yah mon.
Tr8dr:
woodman: @Tr8dr $AKRX I love seeing folks use @aragorn 's terminology! And, btw, loving $AKRX.
Tr8dr: @woodman $AKRX Thanks Woodman, I think today's tail needs to be below yesterdays to be true
StockMarketMentor: A Price Alert has been triggered for $AKRX Akorn Inc.. Click here to view associated video clip: http://stockmarketmentor.com/stockanalysis.html?ticker=AKRX&clip=73359
Alexandra: @woodman $GILD $RLYP $MDVN $CEMP $DVAX $FOLD $ACAD $AKRX $OPHT $GWPH $NVAX I may be a candidate for your basement if oil doesn't turn back up. Just teasing. I have stop losses in place. I hope I don't get stopped out of positions unrelated to oil. I guess we'll see in a few hours.
woodman: $AKRX
steve71: @woodman $AKRX Yah mon.
woodman: @steve71 $AKRX Thanks again for your shoutout of this one back whenever!
steve71: @woodman $AKRX Even trade for your $GCP!
woodman: @steve71 $AKRX $GCP :-)
woodman: @gwenzee @Alexandra $GILD Every biotech I own has the chance, at some point, to be bought out. Doesn't mean they will be. Or, if they are, that it will happen any time soon. I didn't even sell my $RLYP due to the slim - probably extremely slim - chance that another suitor will make a better offer. Worse comes to worse, I'll get the $32. We'll know sooner rather than later b/c the Galencia deal will conclude pretty quickly. (RLYP isn't actively soliciting another buyer, but it can't ignore an offer if someone wants to make one.) Additionally, I own $MDVN $CEMP $DVAX $FOLD $ACAD $AKRX $OPHT $GWPH. $NVAX is a good one too, but I don't currently own it. As you can see, many are not based on the performance of their charts; of these poor performers, I've been accumulating here in the basement for their future potential.
Alexandra: @woodman $GILD $RLYP $MDVN $CEMP $DVAX $FOLD $ACAD $AKRX $OPHT $GWPH $NVAX Thanks. I wish they would buy $TRXC, $CELG, or $SRPT.
woodman: $AKRX looks like it wants to go higher.
woodman: #Biotech Stocks - So many biotech stocks with a similar chart yesterday - i.e. pushing on resistance recent highs within consolidation and on the verge of breakouts. It had me buying or adding to a number of biotech stocks yesterday. Many breaking out today. Look at $ACAD $AKRX $OPHT $REGN. Today I added to $DVAX and $FOLD. $CEMP on my list too, but no position as I speak. That may change soon. Possible buyout potential in these, though may take a while.
steve71: $XBI $IBB $AKRX We have had a nice biotech run, but I am concerned about next week. The sector has spent 5 months recovering from a single Clinton comment about drug costs. Next week we have the Democratic convention. The DNC platform will probab ...
rck89: @steve71 $XBI $IBB $AKRX I was just about to buy the $IBB without taking next week's DNC bash to mind! Think I'll take the smart trade and do nothing in biotech until the the DNC "storm" clears next week. Thanks for your timely comment!.
steve71: @rck89 $XBI $IBB $AKRX Hope that I didn't talk you out of a profitable trade. Biotech is strong at the moment, and could work higher today, tomorrow. For my usual weeks/month time frame, it's time to be prudent.
tigerjohn8: @steve71 $XBI $IBB $AKRX I really like your analysis. Of course Dems will attack drug firms. ( I'm taking a small position in AKRX even though last night Dan's take was wait for it to exceed 32 or 30 to see where she wants to go )
woodman: $AKRX looks close to next leg up.
steve71: @woodman $AKRX $ANIP Yup. Akorn and Ani Pharma trading in tandem. Ani had suspiciously high volume the last couple of days.
woodman: @steve71 $AKRX $ANIP $AKRX is on my short list for buyouts. Hey, your $ACAD looks interesting here as well.
steve71: @woodman $AKRX $ANIP $ACAD My biotech portfolio is Triple A. I closed 90% of the Acadia position in the early June run up. As you know, Acadia has only one drug on the market. Pimavanserin is approved for Parkinson's psychosis (PDP). That's a reasonable size market and could eventually yield $1.0B to $1.5B in yearly sales. But Acadia trades on buyout speculation. That level of sales won't support a takeout price much above $30. The big prize is potential Pima use in Alzheimer's. That market is huge and growing. Acadia has two P2 Alzheimer's studies going. The first (P2-019) could read out late this year. I expect to see the stock run in anticipation of those results. I kinda have doubts about how good the results will be.
steve71: $AKRX Added yesterday and today.
woodman: $AKRX - same article mentions AKRX as good buyout possibility. @steve77 recently mentioned AKRX, which I bought after looking at it. It was one on my watchlist from a while ago but I lost sight of. When Steve mentioned it, it rung the bell for me and I bought it. Thanks again, Steve.
woodman: My moves today: Bought: $AMZN (should have earlier in the week); Added to: $AFI (like this set up after recent pullback; successful ipo that I've been holding) $AKRX (thanks Steve for mentioning yesterday) $REXR Disjointed day for me as I've been distracted with work, life. Lots of opportunities.
infocus: @woodman $AMZN $AFI $AKRX $REXR - I like the looks of $AFI also. Difficult to buy. Just got a part fill on order, but every time I raise the bid I get jumped. (Duh, what else is new?!) No more chasing!
woodman: @infocus $AMZN $AFI $AKRX $REXR - re AFI, I don't see a few dimes as chasing. Chasing would have been to buy it in early June. I would just have bought it today which is exactly what I did with my add today. On the daily, I like this bounce up through the 8dEMA off the 50 after that pretty significant pullback of about 16%. I also like the move off VWAP today (at 11:30). Seems poised to go higher so I didn't fret about a few dimes.
Ilovegolf: @woodman $AMZN $AFI $AKRX $REXR Most disruptive company out there is AMZN> bought more after BREXIT good luck all!
infocus: @woodman $AMZN $AFI $AKRX $REXR - $AFI - I like the bounce through the 8dEMA also. I bet I'm not the only one here who gets mildly irritated every time my high bid gets jumped. No fretting, I'm in with a 1/3 position @17.48. All good. Thanks for the help.
woodman: $AKRX - nice call @Steve71
steve71: @woodman $AKRX You're welcome! Call it Blind Squirrel Investing.
steve71: $AKRX BTO@30.12. Up 1.6% today. 20, 50 and 200 dma superimposed, maybe setting up for a vol squeeze? A generic drug maker. Accounting issues in 2014-15 resolved in April. Q1 GAAP results, reported in May, 2016, were really good. Many numbers were up 20% YOY. The perfect drug maker for ObamaCare. The popular fantasy that generics are "just as good" as branded drugs should keep their cheap pills rolling out the door.
woodman: @steve71 $AKRX I like the looks of the chart. Thanks.
steve71: $AKRX Akorn , generic drugs, is widely outperforming pharma/biotech today. No position yet.
steve71: $ACAD $AKRX $ILMN $CERS Adds at the close.
Aragorn: @bwcarnation1 $GWPH been watching it I hope you got some soe of the IBB's are working $SGEN $AKRX $IBB $INCY $TSRO just a few with larger dollar moves ( not necessarily percentage ) there are a bunch of chea ones up 6-9%
Aragorn: $AKRX - I did one trade earlier today made 6 cents got out before it really tanked but did not catch it off the lows. Keep an eye on this I think it goes higher. I was doing a counter trend trade and went long trying to catch the bottom around 25. I hate to do a trade around a whole number it is a magnet fro resistance or support so no winning just chop so once it didn't go I said so long
Bridget: $AKRX gap and run, moving higher rhrn
Aragorn: $AKRX still making highs
Jorma: @Aragorn $GILD - please tell me you are in $SGEN and $AKRX? What a day for biotech.
Aragorn: @Jorma $GILD $SGEN $AKRX SGEN and GILD no Akorn I have been cheering it on and happy for Judy who was in earlier
Jorma: @Aragorn $GILD $SGEN $AKRX - good! I'm thinking of giving up most of my $GWPH if it can get to 84 by close. Probably going to hang on to the $XBI.
Aragorn: @Jorma $GILD $SGEN $AKRX $GWPH $XBI Nice callout this AM on XBI by Woodman and you I hope some people took advantage of it
Aragorn: @jorma $GILD $SGEN $AKRX $GWPH $XBI 85 my target so 84 not so bad. I have to run un 40 minutes of rh day so I will be flat day trades before that. Out GILD day trade now SGEN is a trade a and I am holding. It si above the 100ema now looks really strong
Jorma: @Aragorn $GILD $SGEN $AKRX $GWPH $XBI - $SGEN looks like it goes to at least 38.
Aragorn: @Jorma $GILD $SGEN $AKRX $GWPH $XBI yes thinking the last pivot high maybe even 41 but not so quickly
woodman: $AKRX - I posted on this one somewhat recently and some links to what's going on with this one. I bought some yesterday.
SADL: $AKRX Upgrade alert to Buy by Nomura
tjv821: $akrx is that considered a inverse head and shoulders pattern??
woodman: @SADL $AKRX according to Chris DeMuth (who I like a lot), it needs to cleanup (and apparently is in the process of cleaning up) its accounting, but if it does it's probably worth $41 as a stand alone and $50 to $60 if bought. http://seekingalpha.com/article/3723786-45-percent-upside-for-2016s-top-takeover-target?isDirectRoadblock=false&uprof=44 http://seekingalpha.com/article/3699926-introducing-seeking-alphas-position-tracker
SADL: @tjv821 $akrx Hum! it could with lots of imagination. The reason i got in in the first place was a breakout from an ascending triangle on November 20.
issues: IBD 50 dropped the following: $AKRX $AMCX $CRTO $CRUS $EPAM $GTN $HRTG $HZNP $JAZZ $MNST $PGTI $PZZA $TMH. Added: $CBM $CMG $CTSH $EBIX $ELLI $HA $ICLR $IPGP $SCI SSTZ $TSCO $TSO $UVE . We continue holding $CRTO $HZNP $JAZZ $MNST $STZ $TSO. In the p ...
Visit the Trading Forum to join in the discussion.
| | |
| --- | --- |
| Stock Price | $USD 4.04 |
| Change | -5.39% |
| Volume | 1,222,460 |
Akorn, Inc. manufactures and markets a full line of diagnostic and therapeutic ophthalmic pharmaceuticals as well as niche hospital drugs and injectable pharmaceuticals.
Request Video of AKRX
Already a member?
Sign in here.
Earnings
July 31st, 2019 - 2019 Q2 Earnings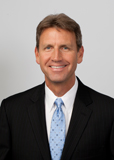 Dan Fitzpatrick
Stock Market Mentor gives you EVERYTHING you need to succeed in the market; all in one place. How easy is that? Dan Fitzpatrick and his elite community of traders share trading ideas, strategies and much more. Dan Fitzpatrick--a world class Technical Analyst, trading coach and regular CNBC contributor--gives you access to all of this with a 14 day FREE membership. Get started TODAY and start trading better TOMORROW with the following premium content:
Nightly video Strategy Sessions with a game plan for tomorrow
Got a stock you want Dan to look at? Just ask.
Patent pending video alerts instantly delivered to you when one of Dan's trading signals is triggered. This is not your typical price alert. This is a short video explaining the action you need to take to make money. No more "Woulda, coulda, shoulda"
Access to over 62,500 stock analysis videos
Access an ever expanding library (62,500) of educational videos that will save you time and make you money
Join a team of friends and traders that have one thing in common; a burning desire to succeed.

Become a Member Today!
Gain immediate access to all our exclusive articles, features, how-to's, discussion group and much more...
Satisfaction Guaranteed!
Your Stock Market Mentor membership comes with a 14 day, no questions asked, 100% money back guarantee!