AK Steel Holding Corporation (NYSE:AKS)
Bands Volume 200 SMA 50 SMA 20 SMA Videos Alerts Articles Events

stairm01: $AKS Went long $AKS stock this morning and have been long $X for a few months selling CC . Seems $AKS and $X are lagging the runs of $CLF and $STLD. Since all four of their earning reports, $CLF and $STLD are significantly higher than their stock price of earnings day, where $AKS and $X are still below their price on earnings day. Seeing some buying in $X and $AKS today.
debeers: $NUE/$STLD/$X---These 3 caught upgrades. $AKS did not. LONG $STLD
champ: @ROSEY $X $Nucor ---- #MetalSector ---- You asked me about $NUE in the metal sector and what name would be the best stock in the steel sector. Short answer is ...I don't really know. We had 2 great moves that I posted about. The first one started in ...
debeers: $MU-well I gave it 1% and sold and added the dough into $LRCX. When it gets back to where I sold + 1%, I'll buy it right back.Wise Woody knew whereof he spoke. $STLD,$X, $NUE, $AKS- Only one of these was up today at all and it was the one that doesn't need subsidies to make money. After tax day, see what it looks like
stairm01: @Junior1 $CENX I bought this weeks $AKS $5.00 strike. In the money by 0.50. Paid 0.50 with stock at 5.49. POTUS may set the steel stocks moving.
champ: @PhilHarmonic $DJI ------- #News-for-Profits ----- I always appreciate your comments in the forum ....and I'm going to expand on them. ---- Yes, I agree 100%...thats the whole point, the word is institutions....these Smart money managers, investors a ...
debeers: @champ $X $AA #Tariffs #Bloomberg #FlakeNews ---We might either see a 18%-20 % or a delay to use the threat as a bludgeon but i am with you that it has to be a tarrif--in which case $MT be dumped in favor of the domestics if anyone owns it. I have token position in $STLD but probably $AKS and$X will benefit the most as they aren't as good as the other and need it more.
champ: @debeers $X $AA $MT $STLD $AKS #Tariffs #Bloomberg ---- I'm really not saying that there has be Tariffs on Steel and Aluminum, what I'm saying is that there is going be tariffs. President Trump, tweeted again this morning, it will happen....we just don't know the % size of the Tariffs but there will be a announcement at 11:00 am ET...this morning, be #Aware and I hope everyone has positions in $X $AA $CENX and all the others. I had a post yesterday on $X, that it is #Outperforming, in this sector.
TunaHelper: $X $AKS falling.
bwcarnation1: @TunaHelper $X $AKS 11:00 meeting is to talk about the issues at hand
TunaHelper: @bwcarnation1 $X $AKS Reading the announcement on the tariffs may be postponed, and it may be just some discussion instead.
Workinman: @TunaHelper $X $AKS Why am I not surprised?
TunaHelper: @Workinman $X $AKS Seems like a frequent negotiation tactic employed by Trump: Start a negotiation (in this case by floating something to the press) with a very strong and borderline outrageous proposal to "anchor" the negotiation, and then gradually backpedal to something slightly less dramatic.
Workinman: @TunaHelper $X $AKS Have we noticed a pattern?
TunaHelper: @Workinman $X $AKS Indeed: A series of thought-provoking, rhetorical questions! ;)
woodman: @Workinman @TunaHelper $X $AKS - Groundhog Day; or Charlie Brown, Lucy, and the football. Take your pick.
champ: @TunaHelper $X $AKS ---- The News is and has always been, that there will be know decision make, until 4/9.....but CNBC and Bloomberg are reporting other news stories...these are just on-going discussions, that will be taking place today, thats all....with CEO's... I believe.
issues: @TunaHelper $X $AKS Another steel stock in the IBD up today list is $RS. But the chart doesn't look that appetizing, does it? NP!
TunaHelper: @issues $X $AKS $RS If you look at the charts of all these steel stocks for the past week or two, they look like they're in a Waring blender. Prob great if you are a nimble intraday trader, but the whole tariff thing seems like something to play for the long term if that is one's time horizon (per the effect on earnings). It just seems too obvious to play for the short term, and could chop up retail traders badly (by better capitalized folks). I just don't see any edge in short term trading off of tariff news. (Though I think folks like @champ have some serious trading chops and can do quite well on it - I just know that I am not that nimble / skilled.)
TunaHelper: @issues $X $AKS $RS Yeah, I think the chart for $RS looks terrible. Bearish engulfing candle yesterday that looks pretty ominous. Plus, it's a relatively low volume stock (<1M average daily volume) and the relative price-level / liquidity (spread) characteristics don't seem that attractive to me.
debeers: $AKS-POTUS tariffs will save this one and otherwise it will go out of business. I don't believe that will happen on his watch.
issues: @debeers Cheers to debeers! Thanks for this! We hold a very small position in $X and looked at $AKS, but IBD says $MT is #1 in group. SO we bought MT! Thank you !
champ: @baronp0329 @success @ab3250 --- $X --- The first news broke @11:31 ET, (2:30) that I saw and that was on briefing.com and that was a stock Alert, then another post followed at 11:53 ET and 12:02 ET and those were on News alert on Tariffs but the Dep ...
Robert1965: $X $AKS both up 4%
champ: @Robert1965 $X $AKS --- Yes... but remember entry was on 2/9, this is not really that hard, if you have targets set-up, ahead of entry, I will keep saying this over and over.
debeers: STEEL ROUNDUP-$X VP of tubular steel retired, $AKS got a double downgrade one from BAML which said it prefers $X or $STLD The Bank of America slam on $AKS was especially damning as it basically called the company of $AKS incompetent.$STLD made its nut with no tariffs, $X has yet to report and $NUE was mediocre.
1winkie: ...
$AKS was downgraded to Underperform from Buy at Merrill Lynch, and the price objective was cut to $5.50 from $8.00. AK Steel closed down 13% at $5.49 on Tuesday after earnings, but shares were indicated up 1.5% at $5.56 on Wednesday.

$AAL was rais ...
bsafriet: @1winkie $AET $AKS $AAL $AAPL $ALLY $ALV $BIIB $EA $ESRX $FIT $FL $IMGN $MCD $MET $NGVC $NKE $PFE Thanks for the updates!
ROSEY: @bsafriet $AET $AKS $AAL $AAPL $ALLY $ALV $BIIB $EA $ESRX $FIT $FL $IMGN $MCD $MET $NGVC $NKE $PFE DITTO. 8 )
stairm01: $AKS down near 13% today on earnings. Reported less of a loss than expected and a price increase. $X down 5.5%. I own $X from the low 20's. Trump give the state of the union tonight. Will his talk drive steel up tomorrow? Infrastructure and the great US Wall? That is the question. I believe I will start a position in $AKS. $CLF is green on a big down day.
issues: Earnings mañana = $OSTK $AAPL $EA $AEIS $CHRW $NUE $AKS $ALGN $PKG. We will continue to hold OSTK AAPL NUE. Added to $OSTK (probably a mistake - but ?) $SKYW $EXEL $CVGI. Sold $IVR $XEC $HFC $LRCX $LGIH
baronp0329: Today closed a lot to lock in profits. $BLUE, $BX, $FND, $BAC calls. Yesterday at the close, STC $THO calls, $COST calls, $EA calls, $IIIN calls, $AKS calls. Just bought $IWM Feb Puts and $QID in case the market has a couple of down days.
Workinman: @tjv821 $teck $X $VALE $XME $AKS $SID and probably others are drifting toward, have hit, and in a couple cases broken through their 20dma. All seem to taking a rest after a nice run from mid November to mid Jan.
Workinman: @DragonFly $X $AKS likewise.
traderbren: $AKS - nice bullish hammer after this morning's drop.
baronp0329: @traderbren $AKS - have the $AKS Feb 7 calls. looking for it to bounce from 6.22. $X looks to be consolidating past few days.
optionswealth: @Junior1 $VMC #Infrastructure I heard $MRO, $EFA, and $AKS. I must have missed $VMC.
champ: @woodman $ATI $TECK ---- Thanks, for the Heads-up...Yes, and has great potential and is going much higher....however, on $CLF... I have also been posting and the sector for around 50 days now. I'm also holding these positions in the sector....$X $AA $CENX $AKS $FCX $SID...take a look at $SID because they just raised their prices and $AKS, also raised their prices.. 2 times in the last 23 days.. and I have posts on all. Check-out my post on $CENX....when you have time.
Sher: Thurs., Fri.: Took profits in $JD, $VRX, $XLI, $XOP, & $UPS call positions Monday: Took profits in $AKS, $XLI (again), $NTNX, $CSX & $TECK call positions - Basically exiting most front month option positions... Reentered the following: $JD with Feb. $45 calls, $CSX with Feb. $60 calls, $TECK with Feb. $28 calls, and $VRX with Feb. $24 calls (on 3-4% PB) New positions: $VOYA, Feb. $50 calls; $TSC0 – Feb. $80 calls
champ: @ROSEY $AKS $X ---- I'm holding positions in both, hard to know which one is going to OutPerform....However, in the last 30 day $AKS has won the race by around 8% but I never really care, all that much about the pass. I'm the type of investor, that o ...
champ: $AKS @ $6.61 ---- I don't really believe all Investors know about the News on this stock, I have be in this position for over a month now and posted, about this lagger and a few in the forum, thought that was a mistake. I posted again on 12/12 that t ...
ROSEY: @champ $AKS #Immediately #Demand #aggressively #Economy #OutPerforming #Strong I typed in AKS on Yahoo Fin ance and there is an article there that U will understand more than I do about China economy slowing, and USA blast furnace performing better now. Do U like $AKS better than $X? (just talking now...many years ago my Brother-in-law said the blackouts on the E. Coast (NJ NY) meant the electric companies needed infrastructure. Our Country is getting old and needs much and I hope we are getting to infrastructure). THX for telling a bit more on Wms n-gas pipeline. With all the brrr they are going thru they surely are using it.
Sher: $VRX on the move – Long Jan. $21 calls, which are currently up 102% - Just took profits on these... out @ $2.62 - Current bid $2.38. $ICE also turning around – Jan. $70 calls are up 79%, today – These had really tanked, yesterday. Took profits on $JD (Jan. $43 calls), $CSX (Jan. $55 calls), and $X (Jan. $35 calls), yesterday, following huge bullish reversals. New positions: $CSX - BTO Feb. $57.50 calls $JD – BTO Feb. $43 calls $AKS – BTO Mar. $6 calls $TECK – BTO Feb. $26 calls
champ: $XME --- All the Metals are working and now my laggers are starting to OutPerforming...$AKS $CLF and $CENX is also still on the move and I'm still holding ...$X $AA $TECK $FCX $ATI ...I have these 8 positions in this...Hot sector. Need to try to be in the right sectors for #2018....until they turn.
Rasta: @champ $XME $AKS $CLF $CENX $X $AA $TECK $FCX $ATI #2018 I've held many of these dog Metal companies in 2017 and they are finally starting to turn, especially $FCX which i added to recently. I've also added $NXE as my uranium metal in 2018 this morning. See recent article from SeekingAlpha. https://seekingalpha.com/article/4134395-top-5-mining-stocks-watch-2018
champ: @Rasta $XME $AKS $CLF $CENX $X $AA $TECK $FCX $ATI $NXE #2018 ---- Thanks...I just added to my #Watch-List...I will watch for entry...I forgot about this...but I'm out of bullets for now...until I start taking off positions....but I'm going to let most all run....no reason to sell.
Bridget: #Notes: FAANG stocks seeing a pop today for the first trading day of the year Chinese stocks seeing a pop $FXI $BABA $BIDU $WB $WUBA $SINA $EDU $ATHM Oil stocks still moving higher. $ETP $BP So is solar $TAN $CBOE / $ICE / $CME - still seeing a pullback $XME $XLB - metals and materials starting off the year with a bang $AKS $CLF $IBB - so is biotech $SMH - still trading sideways $IYT - new high, $FDX $UPS moving up big $XLY hits new high as $XLU continues to sell off $GSK $WRK - breaking out of a squeeze In a squeeze: $HOG $CSCO $AVGO $GLW $AMGN $ADBE $COST $DWDP $DXC $HON $BMY IPOs $LOMA - new high $SEND - new high, but pulled back $MTCH - working $SOI - working
champ: @Robert1965 $CENX ---- Yes, this is a keeper...along with $X $AA $TECK $ATI.... $AKS $CLF....I'm looking for a few of these laggers to perk-up also.
champ: @stairm01 $CLF ---- Started turning in early December....I have a position and started posting on this sector turn on 12/6. I'm holding these stocks in this sector...$X $AKS $AA $CENX $ATI $TECK $CLF.
indigo1948: @champ $CLF $X $AKS $AA $CENX $ATI $TECK -holding CLF and entering AKS.
champ: $AA @ $44.24 up $1.60 ----- Sector is turning off the News...$X $ATI $AKS $CENX ...a few of us in the forum have been posting about this sector turn...@GOOSE @bRobert and others. These are my positions that I have been position about.
champ: $AKS ---- Looks like they will increase the current spot market price on flat-rolled steel....don't know how that will effect steel stocks, prices this morning.
champ: $AA @ $42.25 & $ATI @ $23.25 --- Both are on the move....#NewPositions for the same reasons as $X....the U.S. has launch anti-dumping cases against the Chinese.....and that includes Aluminum products also. $ATI is special metals...stainless steel, titanium.....but they have a long list of products, take a look. Customers are $BA and many others. I posted on this sector...$X...and a few others. I'm holding $X $AKS $ATI $AA, these are my picks but there are others, I'm a little diversity, with these names. Like all stock positions, the markets must work or hold around this level $DJI..24,350. $ATI is on..Day 3 off the recent low and $AA is on Day 2 ....both RHRN...not really late but they will zig-zag. $X really started on 11/14 but on this Budget extension low was on 12/5 ....so this is more or less Day 4. Take a look....
champ: $X @ $33.23 --- Day 4 now... up 14% on this target, off the low of $29.10. The way I enter the trade on 12/5 ...with size, took 1/2 off with profits on the high turn, on the morning of 12/6 because I'm new in the trade and I always take 1/2 off and p ...
champ: @bRobert $ATI --- Its on my buy-watch-list and I was looking at news yesterday....but I'm in with size now on $X and I double this morning with a new trading position because of News ....also $AKS...I started posting a few days ago in the Steel.sub-sector.
champ: @spmeyers $X $NUE $STLD $AKS $CLF ---- On $AKS.... it does look ugly because the stock is down YTD 52%, its a lagger. Thats what the chart shows but the research points out, that this stock is spring loaded and could be a double....I have a position now and this is my first pick out of the 5.
champ: $AKS ---- UpGraded by $JPM with a #New OverWeight....$X is also working and I'm in with New Investment positions....but on New positions, I always have my stops around entry....and what that means , is if it turns ...so will I. I started posting on Steel stocks yesterday and @deebers, has been helping me out, with the Positive News in this sector.
champ: @bRobert $X $NUE $STLD $AKS $CLF ---- All are working, off of this import News...on China and Vietnam, China has been outsourcing to other countries, for the finishing work....and thats how they have been dumping steel into the U.S. The news is...the Commerce Dept is on top of it and is going after them but this is old news but its having a positive effect on these stocks. There has been a preliminary ruling, a final decision could come in early February. Started moving up in May and its hard to know which stock will outperform, in the short and long term....all entries would be late at this point....what do you think...??
spmeyers: @champ $X $NUE $STLD $AKS $CLF CLF and AKS are ugly; X by far the best
champ: @spmeyers $X $NUE $STLD $AKS $CLF ---- Fou sure but from this point on..??... and would probably also OutPerform, I guessing....I just want to see what everyone else thinks....other opinions are always nice and helpful.
bRobert: @champ $X $NUE $STLD $AKS $CLF I don't buy the breakouts in most things. I own leap calls in X from below. I will add on pullbacks that bounce.
champ: @bRobert $X $NUE $STLD $AKS $CLF --- $X is not really but could be a Breakout, after consolidating. Just a great steady move, as it zig-zag higher, off of new News and is still $10.50 under YTDH. I was not asking about buying, at this point. I was just looking for opinions, on which would be the best target, going forward from here. I'm doing research on these names, at this point and I'm looking for targets. I agree with @spmeyers, that the target should be $X, at this point....but I'm in a hold and wait and see position because of the Budget. I will buy but I'm debating on size and I might diversify and buy 4 out of 5 or all, in this small steel sector. I'm laying out a plan and watching budget news.. for timing ..on entry. Thanks!
champ: @spmeyers $X $NUE $STLD $AKS $CLF --- Thanks, for you input and I will post on entry or entries.
MtChet: $X $AKS $CLF - Steel doing well this AM
bRobert: @MtChet $X $AKS $CLF X target $35
MtChet: @di36464 $AA - It's bringing up the steel stocks too. $AKS, $CLF, $X
MtChet: $AKS, $X, $NUE, $CLF - Steel has been getting a nice pop over the last 3 days.
MtChet: $AKS - making a turn higher
traderbren: #Steel - all getting a lift - $X, $AKS,
Bridget: $AKS breaking out
MtChet: $X $AKS $CLF - Steel stocks doing well today
Wolf: $AKS $CLF $X Reversals on key moving averages. Long weekly calls on $CLF $AKS.
Bridget: $AKS moving higher out of this basing pattern. I expect this to get to $6. Will have to see if it goes higher from there.
debeers: $AKS-Well, the expectations were finally ratcheted down far enough so it beat. Go figure.
tejas7: Metals- especially Steel sector $AKS $TECK $FCX
Nepenthe: @traderbren $X $AKS You could add AKS to the group also. High volume, running into the 100ma, at which point I took some off. If it holds above, I'll add, until the next level of resistance at the 200ma. Happy trading.
champ: $CLF $AKS #new positions on the open......Day trades for now but I would like to swing part.....and watching others in the sector
spmeyers: $AKS long downtrend looks to be decisively broken; I may try to play the new channel that's forming
audrina0904: @spmeyers $AKS $CLF looks to be in same boat, overtook the 50dma on heavy volume today...has also pushed through the upper bollinger band, something that has not happened in months.
stevef214: @audrina0904 $AKS $CLF Long $CLF Aug $5 calls on 6/20. Now back in black and looking to add but XME gave a false move back in beginning of June so watching closly.
Sher: Just FYI - Steel Upgrades: Multiple steel names are also trading to the upside after Longbow Research analyst Chris Olin gets positive on the sector: $X (+ $0.91 to $21.07): Longbow upgrades to "Buy" from "Neutral" and puts a $30.00 price target on the stock; calls are outnumbering puts 6:1 with the June 23rd 21.50 call getting the most attention from traders (volume is 5,482). $NUE ( $2.01 to $56.93): Longbow upgrades to "Buy" from "Neutral" and puts a $66.00 price target on the stock; calls are outnumbering puts 7:1 with the July 21st 57.50 call being the most actively traded contract (volume is 690). $AKS ( $0.27 to $6.26): Longbow upgrades to "Buy" from "Neutral" and puts a $10.00 price target on the stock;; calls are outnumbering puts 8:1 with the July 21st 7.00 call leading the way (volume is 5,684).
DrScience: $AKS Big bet in JUL 8 Calls... 50K bought on the ask (.10) in three tranches this morning. Somebody thinks there's upside. Or... a seller got a really good deal. :-)
Bridget: ...
Materials are making a comeback based on news of regulations on imported steel. $X $AKS $NUE
Banks/financials are doing well today $KRE $MS $C $SCHW
Oil / Energy stocks are still the laggard
Chinese stocks rallied then sold off $JD $WB $SINA $YY $ED ...
bigbartabs: $SLX $X $CLF $AKS $STLD $MT ... well, looks like the rebound in steel has been stole.
lostsheep: @bigbartabs $SLX $X $CLF $AKS $STLD $MT #oil pretty big red candle here as well. Another commodity down in the face of a weaker dollar?
Remington: @lostsheep $SLX $X $CLF $AKS $STLD $MT #oil feels to me ,, run up to political noise on china adnd steel then sell the news, consolidate and go from there, up down dunno but i, holding $CLF from last year gonna leave it for next year. LT for me did add a bit in the 6s
woodman: @bigbartabs $SLX $X $CLF $AKS $STLD $MT - KER-SPLAT! https://static1.squarespace.com/static/539f83d5e4b0992c68a132f3/53fb77b5e4b0a52701b5bf82/53fb78d5e4b0ce4d05e8a07d/1408989400824/kersplat2.jpg
Bridget: ...
$AKS/ $X / $NUE / $CLF / $XME - metals seeing a bounce today on infrastructure spending
$EXAS - at a good buy point
$LOW - heading lower before earnings tomorrow, sell into any strength tomorrow

spmeyers: $AKS setting up to short at the 20-day
DrScience: ...
PRICE ACTION: Shares of most companies related to the industrial metals group are all sharply down, with U.S. Steel ($X) down 9.3%, Nucor ($NUE) falling 3.65%, and AK Steel ($AKS) down 6.2%. Aluminum names are also falling, with Alcoa ($AA) down 3.3 ...
DrScience: $AKS off 8.5%, back down to test the 200 DMA @ $7. Possible hotdog pattern for tomorrow.
mradams0621: $AKS any thoughts? From the Fly: theflyonthewall.com: Rumor: AK Steel moves higher amid renewed takeover speculation AK Steel moves higher amid renewed takeover speculation - Traders are attributing the move higher in shares of AK Steel (AKS) to renewed speculation of a takeover. The conjecture has Mitsui & Co as the interested suitor. The Fly, in fulfilling its mission of explaining stock movement, often comes across the many unconfirmed rumors being passed through trading desks and social media platforms. On the occasion that rumors or speculation appear on The Fly's news feed, it should be viewed not as giving credence to the conjecture, rather as simply highlighting its impact on the stock prices of the companies involved. Shares of up 3%, or $23c, to $7.06 in morning trading. :theflyonthewall
spmeyers: steel shorts are working for the weaker guys ($AKS $SCHN)
spmeyers: steel melt; took some $AKS short, as this is one of the weaker charts in steel
woodman: #Steel - working today. $TMST (np), whoa! $X (np) of course. $AKS (np) moving up from a big pullback. I have $NUE and $WOR. WOR interests me because it seems to be starting to work it's way out a multi-week base. But volume has been weak.
traderbren: $AMZN - cleared $846 $AKS -- getting a bid this AM.
tradeforfamily: $ASIX $NTCT $DRD $AKS These are stocks working for me today.
tradeforfamily: $AKS Is on the move.
kcar21966: @tradeforfamily $AKS they mentioned on halftime that a bunch of the $9 calls expiring next week were being bought
tradeforfamily: $AKS Why is this did not jump as much as $X or $CLF? thanks
Visit the Trading Forum to join in the discussion.
| | |
| --- | --- |
| Stock Price | $USD 4.66 |
| Change | 0.65% |
| Volume | 9,893,110 |
AK Steel Holding Corporation is a producer of flat-rolled carbon, stainless and electrical steels, and tubular products through its wholly owned subsidiary, AK Steel Corporation.
Request Video of AKS
Already a member?
Sign in here.
Earnings
October 25th, 2018 - 2018 Q3 Earnings
October 30th, 2018 - 2018 Q3 Earnings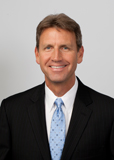 Dan Fitzpatrick
Stock Market Mentor gives you EVERYTHING you need to succeed in the market; all in one place. How easy is that? Dan Fitzpatrick and his elite community of traders share trading ideas, strategies and much more. Dan Fitzpatrick--a world class Technical Analyst, trading coach and regular CNBC contributor--gives you access to all of this with a 14 day FREE membership. Get started TODAY and start trading better TOMORROW with the following premium content:
Nightly video Strategy Sessions with a game plan for tomorrow
Got a stock you want Dan to look at? Just ask.
Patent pending video alerts instantly delivered to you when one of Dan's trading signals is triggered. This is not your typical price alert. This is a short video explaining the action you need to take to make money. No more "Woulda, coulda, shoulda"
Access to over 58,600 stock analysis videos
Access an ever expanding library (58,600) of educational videos that will save you time and make you money
Join a team of friends and traders that have one thing in common; a burning desire to succeed.

Become a Member Today!
Gain immediate access to all our exclusive articles, features, how-to's, discussion group and much more...
Satisfaction Guaranteed!
Your Stock Market Mentor membership comes with a 14 day, no questions asked, 100% money back guarantee!