Advanced Micro Devices Inc. (NASDAQ:AMD)
Bands Volume 200 SMA 50 SMA 20 SMA Videos Alerts Articles Events

bRobert: $AMD flag Ascending triangle set up with high targets if triggered $37 flag trigger target 1
snowbound: @bRobert $AMD adding
bRobert: $AMD WEEKLY ascending triangle $50 potential
sportsintegrity: @dan, Hi thoughts on $AMD ? Thanks
scottrades: @sportsintegrity $AMD Hey sports, I'm not @Dan, but I think the fact that $AMD gapped down and didn't recover above the 8EMA is concerning. That said it also hasn't (at this point in time) broken down completely. If I was in this stock and I didn't sell on the initial bounce I would have a stop just below today's intra-day low. I'm a swing trader, so (mostly) everything I post is filtered through that lens, but obviously this depends on your trading style and time horizon. Hope that helps!
snowbound: @sportsintegrity $AMD .. Hey, also NOT/DAN. For a long(er) term perspective examine the WEEKLY chart, no sign of a break in #TREND. We're also not seeing a sell indicator on the WEEKLY MACD which is another data point to compare. I think I may hear DAN's ghost whispering in my ear presently .... " ... seize the day, seize th .." ... oh wait, wrong tape .... how about " a green candle close above OCT/2018 high would confirm the long(er) term trend is intact. Naturally I can't speak for DAN or his ghost so perhaps we'll hear him comment on $AMD. Will
bRobert: $XLNX $140 reversal target $AMD $39 high base Extended above 50d but going higher long term
snowbound: $MU ... Hey all ! .. 2 red candle days, looking to test support @ 08 EMA. Static about weakness in semis may be a lost song (Witchita Lineman) long hold up 50%, setting loose stop to cover profits, will add med-loose trailing stop on rebound. $AMD also taking the hit today ...holdin' ... willin' ... later, Will
borden_john: @Wykeman #AMD $AMD :)
Wykeman: @borden_john $AMD #AMD Lol good for you!! I have NP. :(
bRobert: $AMD WEEKLY chart is bullish with $50 potential LONG term Not straight up Long calls
sniper: out $amd +1.64% high rsi yesterday today red candle below yesterdays low
bRobert: $AMD strong move $34 target 1 Top of range
rachel: ...
$AMD – OMM strangle is working well.
Growth Stocks:
$VEEV -- high squeeze. Alert $174
$OLED -- Start a position here, with a stop to define risk.
$OMCL -- "hammer" pattern. Still early here...but if buying, keep your stop below 5 ...
bRobert: $AMD bullish in this tape /space
rachel: ...
$AMD - tightening up.
$CMG -- tight squeeze.
$CREE -- Watch $60. Alert $60
$AMZN – $1945 resistance. Alert $1946,
$EPAM -- This is actionable now. Breaking out at $180, on good volume. Alert $181
$DRI – lots of forum chatter.
$ROKU &n ...
DAN: Good morning. Futures are up more than 1% this morning on news that the US/China trade war is going into "cease fire" mode. The deal is a bit squishy because it includes the words "for the time being." The key part of the deal ...
Sluggo: $OMCL Besides all the hubbub on the Huawei suppliers this morning (yes, I did buy some $AMD and $XLNX at the open) check out $OMCL. Phase 3 breakout confirmed this morning.
rachel: ...
$AMD – working
$OLED – working.
Solar:
$TAN -- notice volume. Starting to increase as price moves higher.
$ENPH -- Holding at 20-day MA. $16.15 is trading low.
$FSLR -- high volume breakout today. A bit of a power move, and likely t ...
grcjr: $AMD $NVDA - I believe that $NVDA should be coming under pressure from the new $AMD CPU and GPU chips. $NVDA has been moving up nicely today. $AMD up but not very much.
debeers: $AMD-Doing business with haigon in China was on the Blacklist. Dept. of Commerce is all over this. Not just a trade problem ---an intellectual theft problem and a security problem.,NP
grcjr: $AMD dropping again today. Now at the 20dma, approaching the 50 dma. The long term is not yet broken. I'm watching to see if it finds support with an increase in volume.
CraigReynolds: @bRobert $SMH $AMD Down watching the down draft in this issue.
grcjr: $AMD - has been giving back the recent pop. Another couple days might bring it back to the 20dma and perhaps better would be the 50dma. The 50dma has generally been a good buy point.
Mitchell: ...
$AMD - testing prior resistance at the $30 level following the disappointing earnings report from AVGO. If buyers don't defend this level next week watch to see how it reacts to the 50-day EMA (acted as support on several tests in the previous few m ...
debeers: $AMD- The down was only 6%.Another 5-7% or so and they'll be all over it unless there is even more rancor and that's because $AMD has so many fingers in so many pies.
grcjr: $MSFT $AMD $NVDA $AAPL - the new XBOX by $MSFT is going to use $AMD chips inside. $AMD and $NVDA often swap positions on various machines from generation to generation for the #GPU. Lately, $AMD has been winning on the CPU side also. I've not checked lately which is in the $AAPL machines. I'll post when I do.
Henry: $AMD MS raises price target to a whopping $28. Stock is above $30 in premarket, long options
bRobert: @Henry $AMD Back hand complement .
grcjr: $AMD ready to open up. Was up about 2%.
grcjr: $AMD added to my swing near the open.
StockMarketMentor: A Price Alert has been triggered for $AMD Advanced Micro Devices Inc.. Click here to view associated video clip: http://stockmarketmentor.com/stockanalysis.html?ticker=AMD&clip=111335
michaelH: $AMD looks like its forming a cup and handle; shallow one! Also performing well in this environment; small pos from 27.90. Thoughts anyone?
Henry: $AMD trading above $30 this am. long stock, calls and fat fingered calls
CraigReynolds: @Henry $AMD It's up to you to keep it on track. I like it. I did take a few options off Monday.
Henry: @CraigReynolds $AMD in regular hours it is an inside day, inside week and inside month. If it holds 30 this am, we should get a good move.
traderbren: $AMD - looking constructive here with the push out above the upper BB
Mitchell: ...
$AMD - has held up well over the last month, watch for a breakout above $30

$AVGO - fell $75 from the May high with a lot of overhead resistance, but shares are trying to find support at the 200-day SMA

$AXP - bounced off of prior resistance at $1 ...
Tinker97: @grcjr $AMD Samsung and amd announce multi year partnerhsip in ultra low [poer mobile graphics and radeon graphics tech.
grcjr: $AMD jumping just minutes before the open. AMD and Samsung Strategic Partnership. Graphics.
grcjr: @Tinker97 $AMD - I need to read the details but this could be a big deal
phgruver: @Niche Don't feel bad. I just bought $AMD at the top and got stopped out at the bottom. Tough market!
debeers: $AMD-Bought some on the Samsung partnership. DID NOT pay up. I use the 5% rule: no matter how big a discovery, partnership etc. , never pay more than a 5% prem to the prior day's close and never more than 1/3-1/2 of what you want to be your eventual position. Hope this keeps y'all out of trouble. '
debeers: $AMD-in case you missed the headline news this am: Advanced Micro and Samsung Electronics announce multi-year strategic partnership in ultra low power, high performance mobile graphics IP based on AMD Radeon graphics technologies 9:16 AM ET, 06/03/2019 - Briefing.com Key terms of the partnership include: AMD will license custom graphics IP based on the recently announced, highly-scalable RDNA graphics architecture to Samsung for use in mobile devices, including smartphones, and other products that complement AMD product offerings. Samsung will pay AMD technology license fees and royalties. SHORT FORM- Yet another finger in another pie for $AMD. I wonder weather Lisa is an insomniac as she never seemsto sleep.
debeers: $AMD-Europe is tanking so stopped out of my $AMD
traderbren: $AMD - gap & crap. Pulled all the way back to the 50d.
CraigReynolds: @traderbren $AMD I'm lucky today, sold early this morning
traderbren: @CraigReynolds $AMD - yep, me too, then went short and covered at the 50d.
Sher: $AMD - Back in June $28 calls on PB and after taking profits, in same, a couple of days prior.

$CERN - Long June $70 calls and added to position, earlier today.

Per Schwab Options Market update just out:

Cerner Corp. (CERN + $0.74 to $70.18): Op ...
champ: @Greendayguy $SMH $AMD $MELI --- Yes and at least a few stocks are working, in a real lousy market. It sure looks like this drop could continue and tomorrow will be telling investors, a little more about market directions, could even push them #Out. .....It might be time, to just sit-back and watch, with only certain type of Day-trades. It is really getting just too hard, to even swing small test-positions, even with the one's that appear to be working...and I'm swinging a few. However I have to say, that I'm now guessing... that tomorrow will be an important day, for the markets. The month of May, with only 3-days left, could end in a real negative way. This will be the first loss in the month of May, since 2012. LOL
Robert1965: $AMD is moving up in PM +3% on volume can't find any news
gig1: @Robert1965 $AMD Apparently they gave a bullish keynote address in Taiwan overnight.
Sher: $AMD - Stock up 11%, today, and June $28 calls jumped 200% - Took profits, earlier... $TEAM - Took profits on June $130 call position, early AM - Day trade (Fri.) $ICE - Took profits on June $80 calls, also - On further PB will look to re-enter call position, but at higher strike - Also holding substantial share position (unintentional "forever" trade!)
Hans_Schultz1: @Sher $AMD $TEAM $ICE I was thinking about $ICE Over the weekend given that the volatility seems to be sticking around but maybe I'm late to the party. Watching
champ: @billfumick $SMH #oversold --- I would stay away from this ETF.... but $AMD, really had a great Day, made my day.
billfumick: @champ $SMH $AMD #oversold Cool! Saw $AMD today... Nice!! I'll be keeping my eye out for an oversold bounce.... Sentiment is pretty negative EVERYWHERE.
Greendayguy: @champ $SMH $AMD #oversold Agree, $AMD and $MELI made my day - maybe my week! All in the first half hour of trading!
GOOSE: A TRADE: $AMD BTO STOCK @26.25 Day Trade $50 Stop Loss
GOOSE: Day TRADE: EDIT: $AMD STC STOCK 26.20 Lost a nickel.
GOOSE: TRADES: $AMD STO 5/24/19 27.5 CALLS @.44 Covered $AMD STO 5/24/19 28.0 CALLS @.25 Covered $JMIA STO 621/19 30.0 CALLS @1.20 Easy on margin. ;>)
rck89: $T, $AMD - Lots of positive talk today on $AMD. I own both stocks, but had to decide which stock to add with some spare cash. I decided (easily) to buy more $T. Reason(s): $T has a good safe dividend and it is over its 200 dma. Finally, there's far too much headline risk in $AMD! So for the short term - say a month - $T was my stock. Welcome comments...thanks.
champ: @rck89 $T $AMD --- Maybe, just look at the chart and then you will see, that your decision is the right one, as of RNRN. Look at the one year chart and also the 3-year chart and you will see, that you are getting paid, to wait.
rck89: @champ $T $AMD Yes, the charts don't lie on this one - at least RHRN! Now watch $AMD explode to the upside! Just kidding....I hope! Thanks for your comment.
TradeOn: @rck89 $T $AMD for my learning exercises, I found $T has a potential to move up, but not for entry RHRN at the resistance level. $AMD is pointing up in the monthly and yearly charts. It's holding at the support of 50DMA in the daily chart right now. Good for watching n waiting for the entry. Welcome any input and advise.
rck89: @TradeOn $T $AMD I reviewed the MACD, volume and moving averages on a 1 year chart. All seem to be moving up. Also, I can't ignore the headline risks for $AMD. In my view, another bad "tweet" on trade or Huawei will push the semis down again. Not good for $AMD.
champ: @TradeOn $T $AMD --- $T, could be now going into a positive earnings cycle, after M&A, need to do a little research and also look at the chart. The #chart shows you where entry was and still is and also where this stock could now move. Research, ...
TradeOn: @rck89 $T $AMD Thanks. This is another factor that I have to put into my comparison analysis.
TradeOn: @champ $T $AMD #chart #Park-Cash Good stuff! I have to read this info over and over again! Thank you for teaching!
grcjr: $CRAY (being bought by $HPE) $INTC $AMD - In the recent decade, $CRAY has at times led with $INTC cpus and at other times $AMD cpus. A new post by $CRAY indicatess that $CRAY also supports the use of the #ARM cpu.
Bogeyboy: $AMD $IIPR $NOW $WDAY $ZS stopped out on all of these. back in cash. what happened? oh well waiting and watching for new triggers
CraigReynolds: @Bogeyboy $AMD $IIPR $NOW $WDAY $ZS Same with losses. Was looking so good, stops placed, thought had good entries, stocks up a hair, then today. Most that were stopped out are recovering now.
GOOSE: In for a nickel, in for a dime $AMD STO 5/24/19 27.0 PUTS @.80 An add to my 26.5 puts.
GOOSE: $AMD Running
grcjr: $AMD nice move this morning. Currently Long.
grcjr: @GOOSE $AMD - we were typing at the same time. Best of the day to you. :-)
grcjr: @grcjr $NVDA $AMD - I have a small spec position in $NVDA and a half position in $AMD. We will need to listen to see if the recent DOE $AMD and $CRAY win really hits $NVDA. The DOD Jedi procurement could easily be $NVDA for the GPUs. I continue to track this and will post when I have something firm.
GOOSE: TRADES: $HIIQ BTO STOCK 23.78 $HIIQ STO 5/17/19 24.0 CALLS @.60 Covered Expires tomorrow. $AMD STO 5/24/19 28,50 CALLS @.67 $AMD BTC 5/17/19 28.0 CALLS @.51
KeepTheDough: @GOOSE $HIIQ $AMD Trying to understand the trade..you are expecting both stock won't hit the call option target, so that you can keep the premium? I'm know very little about option.
GOOSE: @KeepTheDough $HIIQ $AMD Hi @KeepTheDough I BTClose the 28.0 AMD calls, so the stock wouldn't be called away. A separate trade. I sold to open the 28.5 call for the premium and I will cover it if necessary, a separate trade. I sold the $HIIQ for the premium. I don't care if the stock hits the option target or not, it's covered. If they take the stock it's ok, if the option expires, it's ok. If expiration occurs, and I keep the stock, I'll do a similar trade for the following week and so on. Yah, I'm Mr. Premium. Premium selling is 90% of my trading. Have a green day.
Gary: ...
11. $AMD – coiling at this level. Alert $28.30
12. $ZM – buy trigger above $80.25. Alert $80.15
On GSL...Didn't cover yesterday.
13. $EHTH – tightening up, which is good. 50-day MA is good magnet for price action at $60.
1 ...
kt4000: Trimmed up and sold most of what I bought in the depths of despair yesterday, $AMD, $SQ, $GOOGL, $$VIAB, only mistake was $UBER - looking for $LABU on the turn along with $SHOP, $OKTA and more $INGN
GOOSE: A TRADE: $AMD STO 5/17/19 ATM 27.0 CALLS @.56. i also have Covered 28.0 Calls, so, that stock is now covering the 27.0 Calls.
grcjr: $AMD an exception to the pattern of most other chips. This one has been holding up/down around yesterday's close. So far.
bRobert: @grcjr $AMD Add $QCOM Very strong . . $AVGO . Typical bounce zone . $XLNX . in my view. Tight trading range following earnings drop.
coldevinc: @grcjr $AMD Gravestone doji be careful
GOOSE: TRADES: Not all posted in a timely fashion. ;>) $IRBT STC 5/10/19 95.0 PUTS @1.35 $AMD STO 5/17/19 25.5 PUTS @.31 $AMD STO 5/17/19 28.0 CALLS @.45 $HIIQ STO 5/17/19 21.0 CALLS @.75 $LYFT STO 5/17/19 48.0 PUTS @.80 $IRBT STO 5/17/19 97.5 CALLS @1.25 $PBYI STO 5/17/19 20.0 CALLS @.65 $LYFT STO 5/17/19 58.0 CALLS @.90
grcjr: @coldevinc $AMD - is on my watch list. On the daily, it is squeezing, currently a 6.7% VS. The continuation pattern is up. Wait for it. If it were not for the current wild swings, I would nibble here but the smarter play is to wait for a break above the upper BB.
GOOSE: A TRADE; $AMD BTO STOCK @28.00
grcjr: @Jazman0013 $AAPL - I'm going to wait and see what happens with China. And wait for a better chart. My only up "trades" this morning are $SPY puts, $UPS puts, and $DIS Calls (ooops $DIS just went negative). I'm in no rush to get back into $AAPL. Chips in general are down. Even $AMD is down despite the new DOD contract.
Jazman0013: @grcjr $AAPL $SPY $UPS $DIS $AMD agree, ugly. Not much green in my holdings.
grcjr: $AMD $CRAY #DOE - New biggest computer by 2021. This is a tax payer funded buy by way of the DOE. $CRAY price jump this morning. $AMD not that I can see. Will this make a big jump for either company? Depends on how aggressive they had to be to win the contract. $AMD will supply both CPUs and GPUs. Machine to go to DOE's Oak Ridge National Lab. Nice facility. Huge computer rooms. Bring your ear plugs if you take a tour. $AMD to supply the chips. $CRAY likely the system builder. I have not seen storage or network awards. UT-Battelle is the site "manager". Officially this will be a lease from Cray to UT-Battelle who will operate it for DOE. CNBC with Lisa Su shortly.
grcjr: #DOE #ARM #supercomputer - An award last year supplies an ARM (not $INTC or $AMD cpu) based Supercomputer for DOE Sandia. This machine is viewed as an advanced architecture prototype platform, not a competitor for the largest. Why ARM? Very good performance at a fraction of the power and heat.
traderbren: $AMD - thankfully I covered my short day trade yesterday. Getting a bid today, and got long today.
jwstich: @traderbren $AMD CEO was on Mad Money last night. Thought her presentation was pretty positive. My plan is to do some more research and allow whatever post MM effect to dissipate then re-evaluate.
spmeyers: @Greendayguy $AMD way to go -- but jeez, you must of had a big position to make $1000 on a $1 move
GOOSE: $AMD Reports after market closes today. Still have some stock to get rid of. Ooops, ended in a preposition. Didn't Lincoln say you shouldn't do that.
GOOSE: A TRADE: $AMD STC STOCK @27.55 Earnings in 15 minutes.
bsafriet: $AAPL $AMD Closed my long stock positions today. Expect to be able to buy bacl in the morning at a lower price. Not enough profit to warrant the risk in holding over E/R.
Henry: $AMD AMD (AMD) reported Q1 non-GAAP earnings of $0.06 per share, a decline from the $0.11 per share profit posted in the year ago quarter but in line with the analyst consensus on Capital IQ. Revenue was $1.27 billion, sliding 23% from the $1.65 billion recorded last year but ahead of expectations of $1.26 billion. For Q2, the company is guiding for revenue of about $1.52 billion, plus or minus $50 million, vs. the Street view of $1.516 billion. Price: 28.14, Change: +0.51, Percent Change: 1.85
gvianello: @bsafriet $AAPL $AMD I was seeing $AMD... what will you do with AMD tomorrow?
Visit the Trading Forum to join in the discussion.
| | |
| --- | --- |
| Stock Price | $USD 32.17 |
| Change | 3.87% |
| Volume | 38,123,800 |
Advanced Micro Devices is a semiconductor company with manufacturing, research and development, and sales and administrative facilities throughout the world. It provides processing solutions for the computing and graphics markets.
Request Video of AMD
Already a member?
Sign in here.
Earnings
October 23rd, 2019 - 2019 Q3 Earnings
October 29th, 2019 - 2019 Q3 Earnings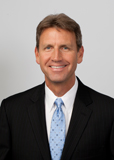 Dan Fitzpatrick
Stock Market Mentor gives you EVERYTHING you need to succeed in the market; all in one place. How easy is that? Dan Fitzpatrick and his elite community of traders share trading ideas, strategies and much more. Dan Fitzpatrick--a world class Technical Analyst, trading coach and regular CNBC contributor--gives you access to all of this with a 14 day FREE membership. Get started TODAY and start trading better TOMORROW with the following premium content:
Nightly video Strategy Sessions with a game plan for tomorrow
Got a stock you want Dan to look at? Just ask.
Patent pending video alerts instantly delivered to you when one of Dan's trading signals is triggered. This is not your typical price alert. This is a short video explaining the action you need to take to make money. No more "Woulda, coulda, shoulda"
Access to over 65,300 stock analysis videos
Access an ever expanding library (65,300) of educational videos that will save you time and make you money
Join a team of friends and traders that have one thing in common; a burning desire to succeed.

Become a Member Today!
Gain immediate access to all our exclusive articles, features, how-to's, discussion group and much more...
Satisfaction Guaranteed!
Your Stock Market Mentor membership comes with a 14 day, no questions asked, 100% money back guarantee!