Advanced Micro Devices Inc. (NASDAQ:AMD)
Bands Volume 200 SMA 50 SMA 20 SMA Videos Alerts Articles Events

sweeper240: $AMD consolidating or about to break out?
Mariojgg: @scottrades $AMD Is a good entry now?
scottrades: @Mariojgg $AMD It's not the best entry but it's still holding up along the Daily 8ema. I think it's ok as long as it continues to close above there.
Mariojgg: @scottrades $AMD Thanks Scott
scottrades: $AMD could give you an entry with a move above 84.40. Your stop would be just below Friday's low
Ajax4Hire: @grcjr $INTC I use to brag that $INTC-Intel had the fastest,best silicon on the planet. But over the last few years, $INTC has been eclipsed by other silicon vendors. $TSM,$AMD shine where $INTC seems old, staid. Fabless companies are now more valuable($QCOM,$NVDA,$AVGO) $INTC announced a $10B stock buyback; a desperate move, beware. Best way I can characterize: $INTC has become staid.
issues: I started a position in $RKT also. Look at this beast BO $SNPS. Cramer mentioned this one and these others a few days ago: $QRVO $QCOM $KLAC $CDNS and $AMD.
sweeper240: I feel pretty lost in this market right now, not sure what is good - are most of you in Cash or are you seeing good entries? I thought I had good entries on $AMD and $MSFT but that was not the case. I also thought I had good entries on $JNJ and $PFE but neither were they productive.
Nepenthe: @sweeper240 $AMD $MSFT $JNJ $PFE I know that feeling. Except for a few, and if lucky one has to jump on those quickly or miss out on them, most are "grinding." As Scott and Dan say, it's a grinders market at the moment. I'm in more cash than I wish, and have been grinding through small positions in V, MSFT, and a few others I shouldn't be in perhaps, but they're very small positions with "possibility," while with my few winning positions I wish I had more invested. But I'm still marching upwards, albeit slowly. Cheers.
sweeper240: $MSFT - does any one track Cup and Handle on the 1 min? Looks like a really nice cup right now $AMD also is now forming a handle on a well formed Cup and Handle on the 1 min. again serious question - does anyone look at Cups at a 1 min? or is that too high fidelity?
gwenzee: @sweeper240 $MSFT $AMD C and H takes about 7 weeks to form. How can you see this on a 1 min. chart? Bewildered....that's a lot of minutes.
sweeper240: @gwenzee $MSFT $AMD haha well I'm learning. I wasn't sure if you could resonably just use a different scale as the pattern is simply visual. Based upon your comment It is clear that Cup and Handle needs time (weeks) to be a reliable indicator - Thanks
gwenzee: @sweeper240 $MSFT $AMD You're welcome. Google Cup and Handle Pattern. You will find many examples and info. Best to hone in on Wm. O'Neill on IBD as he perfected it.
debeers: @Bs7518 $NVDA $AMD $LAD $BA $RH $LOW $HD -you are very kind and much appreciated.
debeers: ...
$AMD/$BA- up today and someone knows something and it might have something to do with the fact that down tho it is, over 1mm folks are now flying every day and cargo planes are moving and over 75 % of fleets have planes in them planes are about 20-2 ...
Bsielingtx: @debeers $AMD $BA $HD $LOW $NVDA $RH $VEEV --I had to look up the word Kerfluffle. LOL
Etjioe: @debeers $NVDA $AMD $LAD $BA $RH Thank you very much.. I need to work on all of these as well....
debeers: ...
1. Either one of a kinder companies in their space and/ or leaders of companies who show you success quarter after quarter. A Jensen Huang in $NVDA or a Lisa Su in $AMD.or the deBoer boys in $LAD
2. One of a kinder or duopolies cos are $BA-Boeing an ...
debeers: @Etjioe $NVDA $AMD $LAD $BA $RH - Thanks.Remember, i get to be the fundie girl which means that i will never ever advocate that you buy crap because crap doesn't ouperform. it doesn't mean that, some days, i hafta go to the vomitorium (the toilet) and throw up. it means i've learned to deal with it.
Etjioe: @debeers $NVDA $AMD $LAD $BA $RH Yes and fundie is where I want to go to. Still have lot to learn from you and many others in the forum. Thanks again.
debeers: @Etjioe $NVDA $AMD $LAD $BA $RH -Just remember that if the charts WITH VOLUME tell you you are wrong, you are. i have no problem being wrong. i have a problem with people who are so paranoid that if they lose a dime, they get you in and out and in an ...
Etjioe: @debeers $NVDA $AMD $LAD $BA $RH Understood.. any action I take is solely my decision, right or wrong. One of my problem or weakness is to keep the losing stock which I think it will performed well for long term even though it has down 25%. Need to fix that problem and learn more from you, @scottrades, @bRobert, @champ, @ForexPro, @Dan and many others. Thank you so much debeers. I really love your analysis.
Bs7518: @debeers $NVDA $AMD $LAD $BA $RH $LOW $HD Lady @debeers thank you for always breaking these down so that rookies can understand, I have one trading account that is my "debeers" account and rarely do i have to touch it due to you sound wisdom.@Ajax4hire would do well to listen to your message.
scottrades: @champ $JNJ $AZN $TER When I said $TER was a semi-conductor stock, it wasn't because I knew or even cared what they did as a company. It was because the stock is in the semi-conductor index $SMH. Stocks that are classified together by major in ...
Orange-Green: @scottrades $JNJ $AZN $TER $SMH $AMD $MU Just wanted to reach out and say thank you for all your hard work Scott/Dan/Bridget... I work in education (different sector completely) and I appreciate the amount of research and development that is embedded into any successful process. Your passion and dedication is palpable! I have learned so much about trading because of this team and I cannot thank you enough. Cheers from your fellow Canadian (GTA)
debeers: $AMD-the Ryzzen radeon chip is terrif IMO and i don't think that the queen gives up.LONG
sweeper240: @debeers $AMD do you think just testing stops here?
debeers: @sweeper240 $AMD -wrong girl, sweetie pie---my decisions are made on cash and growth and their ability to squash others in their space. @bRobert or @Bridget or @scottrades are the ones you should ask IMO. (Scotty gives stuff less wigggle jiggle room than i do but he's working on it).
sweeper240: @debeers $AMD Running my custom built AMD Ryzen 3950x computer right here... squashing everything.
champ: @scottrades $JNJ $AZN $TER $SMH $AMD $MU --- Interesting fact, what you just posted, to me..... OK, #I-got-it and I will remember what you just said, in your last post "despite me not knowing or caring what they do". (what a company does) OK, you #only look at the #chart, not the sector or the business, very different, from the way that I work, I can't work in the dark but thats just me. Take Care....
scottrades: @champ $JNJ $AZN $TER $SMH $AMD $MU Hi again champ, I must say this back and forth has been really fun. Did I say I didn't look at industry groups or sectors that stocks are in? Nope didn't say that. In fact I scan tons of ETFs (and the stocks within those ETFs and industry groups) every day for #Chart-Patterns that I like.
champ: @scottrades $JNJ $AZN $TER $SMH $AMD $MU #Chart-Patterns --- Sure keep it going, on my last post to you, I only posted what you posted, your Quote was..."despite not knowing or caring what they do. I #posted the way that I work, I can't work in the dark. I know that you know about sectors and ETF's because you posted that on your $TER post. .....Scott, dragging this conversation on, might be fun for you, really. However when I receive a post, I always reply, even though it take me unnecessarily away from my stock research work, that I need to finish. Take Care....
traderbren: $AMD - providing a trade here...clearing the 8 ema
bRobert: $amd. $100. W. Bottom target. Bullish. Long
Kharrison67: @bRobert $amd good buy point? or wait until later today to make sure the green candle continues to burn?
bRobert: @Kharrison67 $amd You can take a partial in any of the major players. Stop just below
scottrades: My notes: COTD Looking for a low drama Covid Stock? Check out $JNJ. $SPY Low Volume but still going. $QQQ Watch the low of yesterday. We want to stay above that. $GDX Nope. $AMZN Back above the 8EMA $AAPL Still in trend. $TSLA Stock Splits are evidently super bullish right now. $FB Fang not dead, yet. $AMD Use yesterday's low. $KLAC An SMM Alert went off $DIOD Watch above 53.35 $SE Bought some of this off the 21 EMA. Earnings next week. $NET Stop at Yesterday's low or break even. You decide. $ERIC Very liquid, slow mover but working. Closed at the highs. $NOW Wait for the signal. $TSCO Going sideways, Set an alert at 150. $SBUX I sold half, but this is why I kept some. $WMT Needs work but watch 132.88 as we run up to Earnings. $DG Want to see this continue. $EBAY Nice slope. Support close by.
debeers: $AMD-Lisa Su how do you do?? The WSJ this morning could cover anyone ion the semiconductor space but they gave a cover story to Section B with a half a page on her B1 section. Read it and you might add to your knowledge of why she is so spectacular.LONG
Henry: $AMD took partial profits. I'm not a go to all cash guy, but stocks are looking stupidly high to me and I am too busy to watch the market full time.
Tinker97: $AMD moving out of hourly squeeze very extended but seemly strong stock
sweeper240: $AMD does anyone agree on the potential for $AMD to go higher? the problem I see with this is its Thursday and I'd expect to see a lot of selling on Friday... However if we don't get a breakdown. might be a good time to enter again. What do you think?
Mikev200: @sweeper240 $AMD I have a tight stop on stock, rolled some calls to Sept /80's.
just4mo: @sweeper240 $AMD depends on your timeframe. this is not AMD's forever ATH. They have built a broad base of products. The have better tech than Intel, they compete with NVDIA on GPU's (though not the high end), Long term this goes higher from here. Not a good entry
crank: $AMD be patient. It is going to $100. Long term hold and I have traded. This will work. Weekly options for buy writes. Lots of strategie
debeers: ...
When i think that many of the "green" states might make it mandatory to have solar in the future, my girl $SEDGie for me is the better choice because for me diversification isn't having more than 1 of the same kind of stock unless its a du ...
bRobert: @debeers $ENPH $SEDG $FSLR $DQ $CSIQ $TAN $SEDGie $AMD $NVDA I appreciate your analysis If I had to pick one, I would go with $SEDG Having said that, the market provided a TREMENDOUS entry on $ENPH recently with a pb to $35 (loaded up after sale at $70) It has climbed 100% so far and technically has 50% more upside . $SEDG 25% to $250 I will continue to own both (along with $DQ $FSLR both woth 50% upside)
jonwest88: @debeers $ENPH $SEDG $FSLR $DQ $CSIQ $TAN $SEDGie $AMD $NVDA I've been buying, trading around, selling, adding to both $ENPH and $SEDG since mid March at least. I have not reviewed the conference call report. Since you did, and back a few months ag o you believed ENPH the superior company to own vs SEDG, Is $ENPH still a 92% grower while $SEDG is growing at 20%? Does $ENPH- still have 31.15 % profit margins while $SEDG has 10.6% profit margins? Why settle for 2nd best? Otherwise i guess you could say they are pretty similar.........NOT--LOL" One of the things about Enphase that I thought was interesting was the claim that with their system, which is just starting to become available, if the grid goes down, you do not lose power. I am still learning, and first became of $SEDG last fall. By this forum I discovered $ENPH. Deo Gratias :-)
bRobert: @jonwest88 $ENPH $SEDG $FSLR $DQ $CSIQ $TAN $SEDGie $AMD $NVDA There is a duopoly in the US for this high margin segment Both are needed Plenty of $$$ for both Barriers to further competition
jonwest88: @bRobert $ENPH $SEDG $FSLR $DQ $CSIQ $TAN $SEDGie $AMD $NVDA $ENPH and $SEDG do use different systems, another one to watch for with a solar smart-inverter-storage solution, which could be a threat to both would be $GNRC. $ENPH is just starting to roll out their Ensemble solution. Ensemble will automatically switch away from the grid during an outage, the lights on.
crank: $AMD lots to love. Daily action as it marches yo $100.
scottrades: @HGIGuy $MU Yeah, a breakout that holds. As you can see from the chart there's been a lot of fake-outs, but we also saw that with $AMD. A good move on volume should bring more to the party.
bRobert: $AMD flag $100 if trigger I took partials at $85 In from $50
scottrades: ...
$AMD This is a weekly chart trade now.
$ZM Hourly flag
$SQ Took the gift
$SE Can't stop won't stop-move up your stop!
$NET Earnings tomorrow after the close.
$SMH Still going but feeling tired.
$AMD Working but can't buy here.
$ ...
sgiseller: @scottrades $WDAY $SPY $QQQ $IWM $GDX $GOLD $KL $FNV $FXC $AMZN $MA $V $TSLA $AMD $ZM $SQ $SE $NET $SMH $MU $TER $CLOU $WCLD $JD $EBAY $XHB $TOL $LEN $PHM $LVGO $TDOC Would love to see your take on $JMIA in the next strat session
bRobert: $MU 2 months of consolidation from April - May led to a wedge breakout in June . 2 month consolidation June - July will likely lead to a wedge breakout in August Check the calendar and place a small chip on the table . and set alerts No need to stare $60/$90 targets Stealth 5G play Long $AMD $85 flag target with nh trigger Long LEAP calls from below
Henry: $AMD @phgruver helped by bad analysis of $INTC #OT home rain gauges are inaccurate, but Naval Academy has had 1.1" in the last hour, 2.4" so far.
Bwhitty: @gt $MU $AMD's little brother.
grcjr: @AdamSmith $MU $AMD $AMZN $DIS - looks like a break for $MU and $AMD and $AMZN. $DIS attempted and gave it back.
bRobert: $AMD flag trigger ADDED $85 Profit zone on swing portion
debeers: $AMD-target at 95 from Jefferies. Every time for the past year that Lisa has reported, Jefferies goes up another 12%. Every time.
sweeper240: $AMD I feel pretty stupid, I missed the entry on $AMD twice :(
Bwhitty: @sweeper240 $AMD $MU second chance channel. It will slap you around a little bit like $AMD and then eventually soar 😉
sweeper240: @Bwhitty @bRobert $AMD $MU I'm in for Aug Calls and September Calls on $MU
bRobert: @sweeper240 $AMD There is always another train coming Many stocks with great set ups and HIGH TARGETS Let it go. Make some teaching point notes Gotta go .... I hear another train coming
bRobert: @grcjr $TAN $SOXL I trade $SOXL and OWN many of its jewels eg $AMD $NVDA $MU soon Raw uncut diamond Value to be unlocked soon
bRobert: $AMD $85 Flag target acquired Partials on trading portion Selling some premium
Henry: @mogo $PBI Used to be one of Jan2138's favorites. When the market has stocks, like $AMD making big moves from the top right of the chart, is the bottom right corner of the chart where you want to find ideas?
mogo: @Henry $PBI $AMD You're right. I don't usually watch stocks like this but it looks like a volatility squeeze on the daily chart. The BBs got pretty tight in mid-July. I hopped in on 7/31 after it popped on 7/30. The volume went nuts after that.
Henry: @mogo $PBI $AMD I agree with your chart analysis. I get the appeal, buy 1000 shares of a $4 stock and it it goes up a buck you've made $1K, or you can buy 1 share of $AMZN and wait for it to go up 1000 bucks. Some people in the forum make money in stocks in the lower right corner. If that's your technique, don't let me dissuade you.
mogo: @Henry $PBI $AMD $AMZN It's not at all my M.O. This was just a flyer so I sized the trade properly. Now it just needs to go back to 2014 levels! :-) BTW I do appreciate your feedback.
quencher00: @bRobert $UNH $TMO $ILMN $LITE $AAOI $NPTN We need some catalyst for $UNH. The election is a big unknown for investors right now. $UNH setup is very similar to $AMD, however, $AMD had the $INTC catalyst to get it going.
Bwhitty: @bRobert $MU has a $AMD pre breakout feel to the chart.
bRobert: $AMD. flag. $85. target. Overweight
Herb: $AMD Craig Hallum downgraded the stock to Hold from Buy but raised its price target to $66. How can we expect to compete with this kind of expertise?
Orange-Green: @bRobert $CRUS - Hey bRobert, is this stock in the same tech/semiconductor industry as $SWKS, $QRVO, $AMD etc
Bwhitty: @bRobert $MU $CODX $MU is being a real baby $AMD right now. No matter how many times it cries wolf you can't let it leave you behind. Like $AMD did to me... When I cried like a baby 😂
gt: @Bwhitty $MU $CODX $AMD i been sittin' in $MU like a poopy diaper
phgruver: @Bwhitty $MU $CODX $AMD @Bwhitty $MU $CODX $AMD I used to really know the chips market, and tell you who was doing what and where it was all headed. Even back then, though, I found I couldn't predict the performance of an individual chip maker, fabricator or designer. There were just too many moving parts, and technology changed too fast. What was constant, though, was that chips were the future. As a result, after taking a shellacking on $AMD, and essentially going break even on a multi-year position in $INTC, I switched to investing in $SMH. Chips are going up. Which ones are a guess, but if you play them all, you get to participate. I add on pullbacks, and trade options around a core position. So far, that core position is up 58% in 2 years, and options (mostly ATM calls) have added several percent more. Just something to consider....
bRobert: @mopick $MU $IBB $INTC a small Partial position in $MU shouldn't cause any loss of sleep until it is ready to take off IT WILL BE MAKING A HUGE MOVE Upside bias Catalysts ......huge 5g play and a few others $60/$90 targets People got VERY impatient/frustrated with $AMD until it exploded It pulled back a bit Many sold and missed the big explosion Patience and a small position There are plenty of things working extremely well if you want immediate gratification
mopick: @bRobert $MU $IBB $INTC $AMD, thanks, bRobert! You must double as a psychiatrist, veering people off the ledge! Anyway, much appreciate your sage advice. Now, for your next trick, get those biotech companies off the floor as reflected in the $IBB.
bRobert: @mopick $MU $IBB $INTC $AMD $XBI ready for a nice zig WEEKLY chart clearly shows the steep channel with zig zags Zag done bottom of channel Expect the expected zig to a higher high It has been printing higher highs and lows It is doing everything right in the bullish stock price action book
scottrades: $AMD still holding up. Impressive.
debeers: $NVDA-@Bwhitty- the reason i asked for your patience with it being so maddening is that, remember the drooling yesterday over $AMD (LONG)? What if i told you that as good as $AMD is, $NVDA because of the variety in its applications is actually up 70.9% for the year while the outperforming and much beloved $AMD is up 70%. Additionally $NVDA didn't need anyone to screw up like $INTC did--for $AMD's benefit.LONG BOTH
bRobert: $AMD $80 target is close Partials soon trailing stops
AlexJFraser: @Bert953 $apps I feel you. That happened with $AMD for me. Those are hard to take especially if you were in them just before.
bRobert: Charlie Munger - "The big money is not in the buying and selling, but in the waiting." $MU. $CODX. and several others that are simmering will reward the patient Great day for many. WEEKLY C&H. faves. with targets $SWKS.$200 $QRVO. $180 $FB $330. $ALT. $70 $LITE. $140. $BABA. $400 $LPX. $50. $DQ $ 150. $SQ. $150/$200 $TPX. $140. $CROX $65 Many others. ...... Most with 50% or more upside $AMD. Close to $80 target
pbrown38: $AMD up huge in pre-market. Out of that position early, but still holding $MU. Hopefully, $MU will follow at some time.
AdamSmith: @pbrown38 $AMD $MU sold my position in $AMD too soon really hoping the same with $MU. My trading account is getting beat up of late, hoping for a change 🤞
michaelH: $AMD taking off another 25%; still have a 1/2 pos; will look to reload lower
chrismibs: $AMD still climbing on the 5 min chart; Stops for a partial sell below the VWAP.
AlexJFraser: @Kharrison67 $NLOK Me too. I have been stopped out of this a few times in the past. I am trying not to hold a grudge. I held a grudge against $AMD , stopped looking at it and look what happened.
debeers: $AMD/$DHI/$LAD/$LOW/$MOH/$NVDA/$RH/-Money good. $TIF down 5Cents but when $NAIL saw me boo hooing, went up 9.37%. Were i $NVDA, i might be a bit concerned that the ambitious and talented Lisa might, like a Black Widow Spider, devour me alive but so far so good. i completely missed $QCOM and $TUP? fuggedaboudit.
scottrades: ...
$AMD Move up your stop. Can't buy here.
$VEEV Needs volume.
$NET Watching above 39
$PENN Coming out of a Squeeze
$SE Watching 120.55
$CIEN Working, let it work.
$DT Dip buyers coming in around the 50 Day
$OLLI Riding the 8EMA
$NVDA I bough ...
michaelH: $AMD taking 25% off of my $AMD pos to book a 24% gain; letting the rest ride through earnings, reports today
MtChet: $AMD - Earnings tomorrow. Sold some into strength.
Mizu: Is there a place on SMM where we can see an earnings calendar of when stocks are going to report? I know $SPOT and $AMD are reporting this week but I'm not sure if it's before or after the bell.
MtChet: @Mizu $SPOT $AMD - Here is one that I use: https://finance.yahoo.com/calendar/earnings
BellaVino: @Mizu $SPOT $AMD Here's a pretty picture to show you the majors and when they are reporting. This is from Earnings Whisper.
Mizu: @BellaVino $SPOT $AMD Thank you!
Mizu: @MtChet $SPOT $AMD Thanks!
Visit the Trading Forum to join in the discussion.
| | |
| --- | --- |
| Stock Price | $USD 87.02 |
| Change | 2.29% |
| Volume | 31,826,300 |
Advanced Micro Devices is a semiconductor company with manufacturing, research and development, and sales and administrative facilities throughout the world. It provides processing solutions for the computing and graphics markets.
Request Video of AMD
Already a member?
Sign in here.
Earnings
January 26th, 2021 - 2020 Q4 Earnings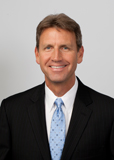 Dan Fitzpatrick
Stock Market Mentor gives you EVERYTHING you need to succeed in the market; all in one place. How easy is that? Dan Fitzpatrick and his elite community of traders share trading ideas, strategies and much more. Dan Fitzpatrick--a world class Technical Analyst, trading coach and regular CNBC contributor--gives you access to all of this with a 30 day trial membership for just $7.77. Get started TODAY and start trading better TOMORROW with the following premium content:
Nightly video Strategy Sessions with a game plan for tomorrow
Got a stock you want Dan to look at? Just ask.
Patent pending video alerts instantly delivered to you when one of Dan's trading signals is triggered. This is not your typical price alert. This is a short video explaining the action you need to take to make money. No more "Woulda, coulda, shoulda"
Access to over 75,700 stock analysis videos
Access an ever expanding library (75,700) of educational videos that will save you time and make you money
Join a team of friends and traders that have one thing in common; a burning desire to succeed.

Become a Member Today!
Gain immediate access to all our exclusive articles, features, how-to's, discussion group and much more...
Satisfaction Guaranteed!
Your Stock Market Mentor membership comes with a 30 day, no questions asked, 100% money back guarantee!