Advanced Micro Devices Inc. (NASDAQ:AMD)
Bands Volume 200 SMA 50 SMA 20 SMA Videos Alerts Articles Events

beachreader: $AMD looking to break resistance around $25....any one have more enlighten thoughts on $AMD? thx v much
DrScience: ...
$AMD
$AMT
$CEVA
$CCI
$CDNS
$ERIC
$GOOGL
$HLIT
$INTC
$JNPR
$KEYS
$LITE
$MSFT
$MXIM
$MXL
$NATI
$NOK
$NVDA
$OIIM
$ORCL
$QCOM
$QRVO
$SQNS
$SWKS
$T
$TSM
$TXN
$VIAV
$VOD
$VZ
$XLNX
$XPER

Some ETF's with exposure to 5G
$SMH
$FTXL
$IYZ
$XKII
$XLK
$XL ...
greenpatrol: @DrScience $AAPL $AMD $AMT $CEVA $CCI $CDNS $ERIC $GOOGL $HLIT $INTC $JNPR $KEYS $LITE $MSFT $MXIM $MXL $NATI $NOK $NVDA $OIIM $ORCL $QCOM $QRVO $SQNS $SWKS $T $TSM $TXN $VIAV $VOD $VZ $XLNX $XPER $SMH $FTXL $IYZ $XKII $XLK $XLC $XSD #Smartphone #5G #IOT Add $AKTS to that #5G list. They make the RF wafers that go in the new handsets. Many more required than for 4G.
beachreader: $AMD looks liuke triple bottom ,,, if some can confirm? :-)
shoredriver: @beachreader $AMD ....Wha?....
phgruver: @beachreader $AMD You're stretching it a bit. It's just a sloppy pattern. It is up about 25% from it's recent lows, but it's still rather highly valued, based on projected earnings for the next 6 months. I like $AMD products, but I really think you can find better places to put your money.
Henry: $AMD looking less negative on the day
traderbren: $AMD - offering a low risk entry here...for a bounce trade or long-term hold.
sierramp: @traderbren $AMD Great fundamentals. Abu Dhabi Investment company Mubadala dumped 34.9M shares on Tuesday. I'm not smart enough to know why but this does look like a good technical setup to me.
traderbren: @sierramp $AMD - valid point as it could fall back to the 20d, and if broken, the 50d. Its had a steep pull back over the last 5-6 days so it could fall further, but I"m inclined to think we'll see in interest here (which may be short lived). I'm long Apr calls as of this morning.
Robert1965: $SOXS is anyone selling short the chips or thinking about $SWKS $MU $AMD $NVDA
spmeyers: @Robert1965 $SOXS $SWKS $MU $AMD $NVDA kinda risky unless you have short time frame
shoredriver: $AMD....Abu Dhabi's Mabudala sells 35m shares.......
bRobert: @shoredriver $AMD He's doing some early Christmas shopping
phgruver: @shoredriver $AMD Average daily volume is 110M, so that shouldn't hurt too much, unless there are a lot of #CopyCat sellers. Right now, $AMD is setting up a flag pattern. If it resumes, look for about $6 upside. Today's action could be critical. I wouldn't want to see it go below $23, nor would I want to see it decline in higher volume. An increase in volume should accompany a breakout, not a break down....
Forexpro: @beachreader $SOXX $Soxx Hi, Beachreader, Since the turn of the year, the index and its ETF have been outperforming, but results within the top names in the group, as shown in the accompanying chart, have been pretty mixed. The tickers are listed from left to right by cap weighting. $AVGO is 8.79 percent, $AMD 4.5 percent. FWIW; all the best!
Forexpro: @PTinME $amd

Hey, PTinME,

This isn't a stock that I follow at all closely, but I gather that relative to, say, $NVDA the company's results were "better than feared" if not "better than expected". The forward guidance seems to h ...
PhilHarmonic: @PTinME $amd When I lose confidence in a position or when I feel uncomfortable about a position I find it best to unload the position. No one knows what the stock will do on Monday. I recently bought some for 19.90 and sold the next day at 22.07 for a 2 point gain. After I sold it went up another 2 points that same day and the next day it went up another 1.5 points. On thursday I bought the stock back for 24.31..Why? Because I believe that it will return to it previous September 2018 high. But when I previously sold it for a 2 point gain I believed otherwise. No one here can give you a guaranteed projection of the future price of this stock. You must follow Dan's mentoring and observe risk management on all your trades.
PTinME: $amd# Is anyone selling or shorting this? The earnings report was not that great IMO but this stock seems to move beyond logic. When it was in the low 30's everyone seemed bullish. It lost half it's value and when it was trading around 17, traders were staying away. I shorted a fairly large position yesterday at 24.50 and tried to cover at just 20.40. I was hoping to use the volatility to make just ten cents. Now I'm stuck over the weekend worried this may open at 28 on Monday morning. Does anyone thing this has gone up too far after earnings? It also keeps going up. This was a dangerous trade and I should have probably just taken a small loss yesterday as my weekend would have been a bit more relaxing. Thanks all!
PhilHarmonic: $AMD moving pre market.
audrina0904: @tjv821 $amd - I'd take at least some of your profits off the table...that was a huge move.
tjv821: $amd anyone have a opinion done gng up?? Afraid of giving my profits bk >( also #gdx confused a flag pattern vs topping pattern??
PhilHarmonic: @tjv821 $amd I see a measured move to $30.00. I originally bought this for a day trade and took profits with a 2 point gain. The stock went on to gain another 3 points. I bought it back yesterday for a longer term hold. Maybe I'll get lucky.
tjv821: @PhilHarmonic $amd ty for your response
ginice: @tjv821 $amd #gdx When I get that gut greed feeling, I sell partials. I would put a stop just below todays low and relieve the pressure but that's just me... Trade safe
Henry: $AMD day 2
Kasey: @Henry $AMD Passed my 1st PT at 23.80, my next target is 25.18, (previous resistance)
GOOSE: TRADE: $AMD BTO STOCK @23.12 Day Trade.
woodman: $AMD out of big trading box.
Kasey: $AMD Some advice please. Another MASSIVE move up today. I only started a small position yesterday and I thought a good plan was to wait for at least one retest somewhere before addding. However, this stock seems parabolic. Is it real? My preference is to go long with P.T's of 25 then 28, then maybe the previous high of around 33 . I dont know how to use trailing stops, so Does anyone have any advice of how to modestly choose stops along the way to execute this as a long term hold? My present stop is at $21.17. I thank you.
GOOSE: A TRADE: $AMD Day trade BTO STOCK @24.27 STC @24.78
Spotdog: @Kasey $AMD Not an expert either, but if you go to You Tube and search for "setting stops" there are many videos to sort through. Hope this helps a little.
Hans_Schultz1: @Kasey $AMD I took a little of this yesterday also. Chart shows months of consolidation in a narrow range. So this could move more, but anything can happen so we must manage risk. Stops are not easy some times. have to think about your time frame ...
Hans_Schultz1: $SRPT $AMD $CDXS $MJ $T My thanks to all of you the last couple of days! Some really great ideas and lots of interesting stuff to watch.
bRobert: $AMD up 10% Top of range will be tested. Reversal target $27+ with bullish follow through. Not necessarily straight up
Henry: @bRobert $AMD was higher just 3 days ago than it is premarket, with CNBC drooling all over it. With stocks moving further than I think they should, both up and down, it may not be too late to buy
BocaRick: @Henry $AMD #CEO on #CNBC really positive going forward. NP up 10% already? Watching $SMH
Henry: @BocaRick $AMD $SMH #CEO #CNBC TDA says 13% short
bRobert: @Henry $AMD Agree. Buy in scales. Small entry position is fine. Lok formoresector pin action eg $LRCX march to $200. Cloud stocks should be goosed. Big chip consumers
Kasey: $AMD, If starting a position today, where would the stop (if going long or swing) be recommended? The 200d seems too high % risk for my rules. Thanks
phgruver: @Kasey $AMD Wait for the profit taking to stop. I would expect that to happen between now and 10:30. Once the stock bottoms, set your stop 3% to 5% below that low. In this price range, 5% is only $1.
Henry: @Kasey $AMD If you bought it at the open the 8 ema on a 5 min chart would have been a good place. If you have a longer time frame, I dunno, it's broken below the opening print but I can't see it going all the way back to the 19's. I can see it dropping another $1 to test the top of the trading box. I don't have complete faith in tombstone dojis. Everyone says they are bearish but a day or two later, the stock can blow right through them.
phgruver: @Henry @Kasey $AMD OK, we just had a 5min reversal in $QQQ, $SMH and $AMD. Not an "all clear", but you can dip your toe in, with a stop below $21.37 in $AMD.
tjv821: $amd anyone selling into this??
PhilHarmonic: @tjv821 $amd I sold because it is at the top of a consolidation rectangle and I had bought it as a trade.
Henry: @tjv821 $amd I wouldn't have predicted it would do what it has done so far this morning. Baring outside events, I think the bulls are in charge and it goes higher.
Kasey: $AMD starting a squeeze
Kasey: @phgruver $AMD $QQQ $SMH THANK YOU
Kasey: @Henry $AMD THANKS
Henry: @Kasey $AMD When a stock gives up all of it's gain and comes back, that's different. I had nothing to do with it. It was not a day trade for me and I am long and happy.
Robert1965: $AMD up AH to 20.47
traderbren: @Forexpro $AAPL - yeah, the options implied a 8.6% (or $13.30) move in either direction. If the AH pop holds, it should bode well for the Naz tomorrow. Also, $AMD won't hurt as they are also moving higher AH. Hope all is well from your trading turret.
JBed: @Robert1965 $AMD Sold some AH @ $21.24. Up 10%+ AH - guess expectations were low. :-)
traderbren: @bRobert $AMZN - agreed. Depending on the move in the Naz (due to $AAPL, $AMD, $EBAY, etc) Amazon could get a bid tomorrow and reverse the damage from today, as they were trying to push it and keep it below the 50d today. Tough to kill the Amazonian beast as you said! ;-)
wijimmy: @Wolf $NVDA ..$AMD will start to dive also...Also $INTC reported earnings and lower guidance on Friday ...
klarson18: $amd has been range bound for last 3 weeks. 20 just crossed above 50. numbers after the close tomorrow. waiting to see if good. Good pull back from $NVDA fears. Could be a good entry wednesday depending on numbers.
JBed: $AMD poking up above congestion. Started a position @ $21 and will add if it goes above $21.50.
rachel: ...
$AMD – earnings on Tuesday. Watch this one.
$NVDA – back above 50-day MA.
Stocks of interest:
$SQ – Still going. Earnings in a month. Could be going much higher. Use trailing stops. Alert $78.20
$FB – Earnings next Wednesda ...
GOOSE: TRADES: $HIIQ STO 2/15/19 40.0 CALLS @1.00 Covered $ROKU STO 2/1/19 43.0 CALLS @1.22 .57 Credit Rolled up & out. $ROKU BTC 1/25/19 42.0 CALLS @.65 $AMD BTC 1/25/19 20.0 PUTS @.19 STO @.47 Was ATM when STO
bRobert: $AMD . tight consolidation. $26+ . with upside resolution. Small position . Will add with confirmation.
bRobert: $AMD $MU $NVDA . Tight consolidation. Resolution . will lead to nice trades. Wait for it. $AVGO $XLNX . Top of food chain.
jwstich: @bRobert $AMD $MU $NVDA $AVGO $XLNX like the chart on $AMD which is in consolidation since the first part of Nov. Earnings on 1/29. Are you waiting yo add?
bRobert: @jwstich $AMD $MU $NVDA $AVGO $XLNX YES . The moves will be powerful. You don't have to be early and jump the gun. Sitting on hands . Watching.
jwstich: @bRobert $AMD $MU $NVDA $AVGO $XLNX Thank you Mr. bRobert for your response.
GOOSE: TRADES: Not timely. $ROKU STO 1/25/19 42.0 CALLS @.60 Covered $AMD STO 1/25/19 20.0 PUTS @.61 ITM $AMD STO 2/1/19 18.0 PUTS @.52 $SFIX STO 1/25/19 22.0 PUTS @.60 ITM
Henry: $AMD just looks like it wants to go higher
bRobert: $AVGO $XLNX . Best of the chips. Top of range. Catch up trade in others with + China news flow . $NVDA $MU . $AMD . High beta names
Robert1965: $SMH up 2.92% $XLNX near HOY 95.18 at 93.93 other chips up $MU $NVDA $AMD
bRobert: @Robert1965 $SMH $XLNX $MU $NVDA $AMD $XLNX . AI chips . Very strong $AVGO strong too.
kt4000: Just got back - $GUSH is gushing added more, $AMD and $MU added more yesterday its a reach today.... $INGN and $CVS are doing well..... but $EXEL is my only dog today
GOOSE: TRADES: $PCG BTC STOCK 8.97 ;>) $AMD STO 1/25/19 21.5 CALLS @.55 $AMD STO 1/25/19 22.0 CALLS @.42 $AMD STO 1/25/19 19.0 PUTS @.40 $ROKU STO 1/18/19 43.0 CALLS @.57 $ROKU STO 1/18/19 38.0 PUTS @,63
GOOSE: TRADES: Some risky. $AMD STO 2/1/19 22.0 CALLS @.92 $ROKU STO 1/18/19 41.0 CALLS @1.00 $AMD STO 1/25/19 20.5 CALLS @.57 Covered
Henry: $AMD is having a better day than $MU on the MU upgrade
kt4000: Doubled position on $NOK, sold the last of $AMD purchased in the depths of despair
GOOSE: TRADES: SillyGOOSE that I yam. ;>) $AMD BTC 1/4/18 15.5 PUTS @.03 $AMD STO 1/11/18 16.5 PUTS @.43 $DBX STO 1/4/18 20.5 PUTS @.60 $ROKU STO 1/4/18 29.0 PUTS @.60 $ROKU STO 1/4/18 30.0 CALLS @.1.04 Testing a new strat. Will let you know. Previous one didn't work. Wish you all a Happy, Healthy, Prosperous New Year. Love youse guys and gals. Hey I can use youse, I'm from Brooklyn. ;>) GOOSE
infocus: @GOOSE $AMD $DBX $ROKU Don't drink too much ; > )
Henry: #Tech $AMZN, $GOOGL, $AMD are back $AAPL is lagging, $FB I don't care
kt4000: I bought $ACRX this morning and as volume picked up added quite a bit more as they are being added to the NASDQ Biotech index - also added $VEEV, $AMD going into the close here
issues: Semis: We are still holding these among others: $AMD $MU. Why you ask? I have a bad habit of selling at the bottom and buying agin at the top. This is the bottom (in my opinion ) so I am consciously not selling just to reverse a bad trading habit. It's better for me not to even look at some charts! They are so bad its depressing! The chart of $XPO is what I would like $SPX to do. i.e. go sideways (consolidate) and just stop going down.
kt4000: love these violent snapbacks - added more $AAPL again, $$GUSH, $SQ $AMD .... $VEEV got away from me this morning but looking for an opportunity.
GOOSE: Some TRADES: Yah, I know, I'm propabably nuts. $NRZ STO 1/18/18 15.0 PUTS @1.49, AND 14.0 PUTS @.70 Trying to buy the stock a little cheaper. $SFIX STO 12/28/18 17.5 CALLS @.35 $AMD STO 12/28/18 17.0 CALLS @.50 $PCG STO 12/28/18 23.5 CALLS @.55 $AMD STO 12/28/18 17.5 CALLS @.36 These expire Friday, this is a slow week, most of the BAD news has been baked in so.................
infocus: @GOOSE $NRZ $SFIX $AMD $PCG Everyone knows you're nuts...good luck, it must be working for you ;>)
GOOSE: $AMD @bsafriet Re: Your post yesterday. Went to my spam folder, and I just discovered it. Sorry. Yes, THE 20.5 Calls were naked. I've started to use the "Break Even Stock Price" marker in TOS, as my Risk Management Tool, so I'm not bothering with figuring out stops anymore, even though BESP is a stop in itself. ;>)
Ernest: @GOOSE $AMD Goose, when you have a minute could you explain BESP, a short note will do.
GOOSE: @Ernest $AMD BESP stands for Break Even Stock Price, the price to sell/buy the option at so as to not lose money, but you won't make any money either. In other words, you are happy to give back the premium and not lose money because the option trade is not working out. It is nothing more than the price of the option, less the premium received. ;>) Have a green day. GOOSE
GOOSE: A TRADE: My experimental trade paid off. $AMD 12/21/18 BTC 21.5 CALLS @.04 STO Yesterday @.20 A bushel basket.
GOOSE: Experimental Trade : $AMD 12/21/18 STO 18.0 PUTS @.43 A bushel of 'em. Break Even Stock Price 17.57. Delta .48 2 days to expiration.
shoredriver: @GOOSE $AMD ...you mad scientist you.....
kt4000: did my afternoon buy of $AMD yesterday - sold this morning (if it weren't for channel trades I would have no profit at all) bought $CSCO in pre / it was acting odd - sold it (even). Want JNJ for a swing trade but only under $129.50.
GOOSE: A TRADE: $AMD STO 12/21/18 20.5 CALLS @.20 Delta .25 Break even stock price 20.70 3 days to expiration, Bought a bunch, new strat. The slinger lives. ;>) Will post how it works out, and what it is. AMD is 19.52 currently.
grcjr: $AMD $NVDA - $AMD up today since just after the open. $NVDA moved to positive.
kt4000: Trimming some $SQ nice moves... added $AMD on AMD's dip this morning - bought $FEYE - letting everything else run a bit.
kt4000: adding small increments to $CVS, $CDNS, $AMD, $SQ, leaving my $APPL, $DIS alone for now.... looking for beaten down high flyers for the next drop .... I don't see anything yet, I would pick up no matter how small. Also looking for Pharma under $5 for one of my daughters accounts.... should anyone have a great suggestion.
StochasticCross: Volatile markets --- $SMH looks like it found support, $QCOM had good news out, $AVGO had strong earnings out recently, $AMD looks to found support on the 200 DMA. In other news --- $FB announced a big buyback and is holding up well. The media was asking if we could see a Santa Claus rally or a big dip... in this market, we can see both :P
steve71: @StochasticCross $SMH $QCOM $AVGO $AMD $FB Add $INTC. The Intel chart has outperformed $SMH for a couple of months. One of my few remaining longs.
GOOSE: TRADES: $AMD STO 12/14/18 22.0 CALLS @.38 $WLL STO 12/141/18 28.0 PUTS @.37 $WLL STO 12/14/18 33.5 CALLS @.51
Henry: $AMD on a crappy day, this stock is almost at it's hod
GOOSE: TRADES: Down 2.5% this morning, almost flat now. ;>) . Checked out @Forexpro's $WFC post this morning, and Slinger that I am did a trade. Thanks @Forexpro. $WFC STO 12/14/18 150/145 BuPS @.80 $BTC 12/7/18 Short Calls in $PCG, $AMD, & WLL for .05. $DBX STO 12/14/18 23.5 CALLS @.50
Forexpro: @GOOSE $WFC $BTC $PCG $AMD $DBX You're Welcome, Goose, You wild and crazy contrarian, you. :) Hope you're well, and thriving!
grcjr: @steve71 #5G $QCOM $AMT $NVDA $AAPL $AMD $VZ

[followup from a couple days ago]

The rollout of 5G will take a years. The standards must be approved/adopted. This might be concluded by mid 2019. Then final tape/testing of chips can then take place. ...
Visit the Trading Forum to join in the discussion.
| | |
| --- | --- |
| Stock Price | $USD 26.44 |
| Change | 0.30% |
| Volume | 39,681,600 |
Advanced Micro Devices is a semiconductor company with manufacturing, research and development, and sales and administrative facilities throughout the world. It provides processing solutions for the computing and graphics markets.
Request Video of AMD
Already a member?
Sign in here.
Earnings
July 24th, 2019 - 2019 Q2 Earnings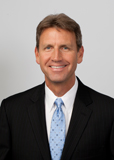 Dan Fitzpatrick
Stock Market Mentor gives you EVERYTHING you need to succeed in the market; all in one place. How easy is that? Dan Fitzpatrick and his elite community of traders share trading ideas, strategies and much more. Dan Fitzpatrick--a world class Technical Analyst, trading coach and regular CNBC contributor--gives you access to all of this with a 14 day FREE membership. Get started TODAY and start trading better TOMORROW with the following premium content:
Nightly video Strategy Sessions with a game plan for tomorrow
Got a stock you want Dan to look at? Just ask.
Patent pending video alerts instantly delivered to you when one of Dan's trading signals is triggered. This is not your typical price alert. This is a short video explaining the action you need to take to make money. No more "Woulda, coulda, shoulda"
Access to over 62,500 stock analysis videos
Access an ever expanding library (62,500) of educational videos that will save you time and make you money
Join a team of friends and traders that have one thing in common; a burning desire to succeed.

Become a Member Today!
Gain immediate access to all our exclusive articles, features, how-to's, discussion group and much more...
Satisfaction Guaranteed!
Your Stock Market Mentor membership comes with a 14 day, no questions asked, 100% money back guarantee!