Advanced Micro Devices Inc. (NASDAQ:AMD)
Bands Volume 200 SMA 50 SMA 20 SMA Videos Alerts Articles Events

Henry: $AMD Cramer and Lisa Su flag waving on Mad Money
debeers: $AMAT/$AMD/$BA/$CMI/$INMD/$IPI/$LAD/$SIVB/$TTD- did some harvesting and looking to steel myself at the EOD./
DAN: ...
$AMD
$AVGO
$XLNX

Active Trade List:
$DCP -- Stopped out at $22.07 (low was $22). Still ok...but I would not buy it back until it tightens more.
$FDX -- Still ok, but I don't like the way the stock is acting. Keeping the stop at 245.30
$KSU ...
jj2021: wow $AMD lost it's 200dma
Ajax4Hire: @bRobert $CALX $MU $WDC $NVDA $UCTT $GUSH $OIH $SLB $HAL $CVX $WYNN $MA $V $TLRY $IIPR $WIX $OKTA $ZS $CRWD $TWLO $DOCU $ALGN $MED $ABMD $AXON $NAIL $BYND $MU - Micron owns their IC foundary(production in Boise,ID,USA-USA-USA!) where $NVDA,$AMD - buys from $TSM. That advantage should wane as Asia starts back to work today. $MU is the premier memory vendor but competes against larger Samsung, Hynix.
bRobert: @Ajax4Hire $CALX $MU $WDC $NVDA $UCTT $GUSH $OIH $SLB $HAL $CVX $WYNN $MA $V $TLRY $IIPR $WIX $OKTA $ZS $CRWD $TWLO $DOCU $ALGN $MED $ABMD $AXON $NAIL $BYND $AMD $TSM Most efficient handset chips for 5G phones 20% longer battery life
rverkamp: $AMD looking good here
bRobert: @rverkamp $AMD Time for its move
scottrades: $AMD coming back to the 50 Day. Daily trend is fine. But it's AMD....lol
debeers: @scottrades $AMD Or you could be in $AMAT.
traderbren: #Weeklies -- some names to keep an eye on: $DDOG, $DOCU, $FIVN, $XP, $MXL, $VEEV, $NVDA, $AMD, $NFLX, $HOME, $CGEM, $QRVO, $STM, $PKI, $AVTR, $MASS, $ALVR, $NLS, $DHI
scottrades: $AMD off the 50 Day and getting some love from Mr. Ponytail on CNBC.
Docoof: CNBC just had a chip pumping fest: $QCOM $TSM $AMD $NVDA etc.
BocaRick: @scottrades $AMD look at the volume of the March 90 to 100 calls
jj2021: @scottrades $AMD you're just jealous because you cannot grow a ponytail.
scottrades: @jj2021 $AMD The problem is when I do grow my hair long, I get asked to join Nickelback...and I'm just too busy to tour right now.
AS8: @scottrades $AMD It is right at old 94ish resistance. will Wait to break 95 but Got into $TER yesterday
crank: @Docoof $QCOM $TSM $AMD $NVDA great I need lots of help in my QCOM explosion trade. JN lost out with his unusual options trade idea. He needs to pump ot to save face.
crank: @scottrades $AMD I have been long since the mid $30's. I really do not understand why it has not broken $100 . 2021 may be the year.
scottrades: My #Swing notes: $SPY Nice close $QQQ Love that EOD volume. #Bitcoin Working $RIOT Extended but still in trend. $MARA Ditto $CHWY Coming out of a squeeze. $ZI Working $FDX Thanks @bRobert $MRVL Nice move today, we've been waiting for this. $AMD Holding the 50 Day $NIO Zzzzzz Sleeping Giant? $LAZR Curling $FEYE Continues to tighten $ENTG Great volume. $BOOT a little tentative, but don't take it off your list. $CRNC Creeping up long the 8EMA. $CROX Holding the 8EMA $UBER /$LYFT Holding the 8EMA $ETSY Earnings run? $QNST Watch 25 $FSLR Watch 101.30 $CSIQ Tight along the 8EMA
scottrades: $AMD is trying to firm up around the 50 Day MA.
Bwhitty: @scottrades $AMD LIAR! JK 😂
scottrades: @Bwhitty $AMD Haha...I said TRYING. :)
traderbren: @scottrades $AMD - yep, I think your favorite band, Green Day, must be playing in the background. The all clear signal to jam higher! ;-)
Margi1983: @scottrades $AMD Low risk entry on the weekly chart maybe with a stop at 87.80. Do you agree??
Mpower27: @Margi1983 $AMD Looks like it's just in the middle of the range. Unless your premise is the 50ma will hold, then that stop would be too low for me. I do find it ironic that with all the bitcoin hype returning $AMD isn't running.
scottrades: @Margi1983 $AMD I didn't buy it, it was a little tentative.
dagdog: @bRobert $AMD Finally, maybe...thank you for your encouraging of "patience" here...
bRobert: @dagdog $AMD My pleasure Patience is the hardest trading too to master but can set you up to capture monster gains
debeers: $AMD- Taking a small flier that before the EOD Lisa Su will grab on to that 50 day bar and chin up over it. Too good a co to be held down for long IMO. LONG (again).
mradams0621: @debeers $AMD Thanks for all you do for us. Long AMD, LAD, and others based on MY thesis that "If debeers, who is great at research likes it, just buy some." Would appreciate an update on $MOH. Got a bad starter, (top ticked the high/ stupid entry), added on the pull back bounce (good entry that didn't hold). Looks like its trying to bottom and I can afford one more add. Are you still a believer for LTH in $MOH? It's trying to get back above the 8ema RHRN.
traderbren: $ADM - not to be confused with $AMD, and $ADM making a new high.
debeers: $AMD-wrong so gone. Addedthe premium to $TWLO instead of being in the semis.
mradams0621: $AMD @bRobert You spoke in the past about this one "needing to breathe", requiring patience. You didn't mention the panting like today. Very strong move back up through the 50.
bRobert: @mradams0621 $AMD I did say that a STRONG move was expected soon. The loud complaints was another tell besides the typical 6 month rest preceding breakouts
mradams0621: @bRobert $AMD Move started in pre-market, got a break out on the hourly at the open, but the Fast Money pump Pete Najarian final trade juiced it up and over R-3. Pre market moves are on such low volume, how do you know if it's institutions or retail? Or does it even matter?
champ: @mradams0621 $AMD --- the "Rule of Thumb" is ....its #Retail and Day-Traders.........
traderbren: #Weeklies -- some weekly set ups to keep an eye on (plus make sure you check on earnings before): $DBX, $OKTA, $MEDP, $PANW, $FLWS, $SCPL, $VEEV, $AMD, $DDOG, $SAM, $NFLX, $ORCL, $HOME, $VRT, $HZNP, $CLDX, $OMCL, $CRSR, $STM, $AZEK, $CTLT, $AVLR, $NLS, $RNG, $NOW, $BAND, $MPWR, $AAPL, $IBP, $WST Enjoy the game!
bRobert: $MDB many posts STRONG WEEKLY chart is the draw from well below Daily C&H breakout Retest ............BOUNCE $200 base $410 handle $600+ measured move target 50% upside in this monster LOOK at the WEEKLY and see how long it consolidated sideways after the move from $100 - $250 Almost 6 months then breakout $250 -$400 and HIGHER Many here get frustrated with this sideways consolidation Don't Set alerts to draw your attention to an impending breakout Buying the stock right after big runs and expecting more of the same without a rest is unrealistic Examine the trading patterns of your stocks in multiple time frames and get in synch Special shout out to the frustrated $NVDA $AMD Rally Abstinence Club
mopick: @bRobert $MDB $NVDA $AMD, holding $NVDA, am one of those frustrated longs. Love the company & it's future prospects, has gone nowhere since November. Hopefully, as their earnings approach this stock will wake up.
Ajax4Hire: @mopick $MDB $NVDA $AMD Yes, $NVDA can be frustrating. I own in long-term account since beginning of year. Also own in Trading account, been selling calls for 3% gain in 2021. Am long-term bullish on $NVDA as AI play.
bRobert: $SMH little reversal set up C&H like Triggers > $240 Target $255 nh Very BULLISH potential $NVDA $MU $TSM $AMD others on the team $SMH and $IYT ( Now > 50d ) Bullish prognosticators
Motorman: @bRobert $SMH $NVDA $MU $TSM $AMD $IYT and $SOXL for expresso lovers!
bRobert: @Motorman $SMH $NVDA $MU $TSM $AMD $IYT $SOXL Yes Very bullish potential
dagdog: $AMD about to kick to the curb...any reason not to?
grcjr: @dagdog $AMD - it is ok to like a stock that at times you don't own. I believe in $AMD for the long run from a technology perspective. Almost no current position.
Mikev200: @bRobert $AMD LOL but it's been such a turd.
bRobert: @dagdog $AMD Impatience $30+ move coming I love great stocks that wear other traders out
bRobert: @Mikev200 $AMD Your expectations were wrong That is not how this stock breathes Big moves then 6 months of sideways consolidation You can sell calls galore if you re bored while holding
dagdog: @bRobert $AMD Yes...for sure...
Mikev200: @bRobert $AMD hahahah ok ok I see how ya did that :))
dagdog: @Mikev200 $AMD So totally a big one! Though I've had since $61...just feels like I'm riding the X axis to no where.
Mikev200: @bRobert $AMD My relationship with $AMD is based on me still being pissed I didn't buy when my son ( what does he know) told me they were gonna stomp $INTC processors.....2/3 yrs ago.
bRobert: @dagdog $AMD The NVDA holders are saying the same thing The complainers bought the WRONG 6 months The time before they bought the stock only moved from $125 - $600 6 month vacation NOW ready for a $500 move over the next year
dagdog: @bRobert $AMD Yes, you are right. I bought it to hold it. Have to adjust my thinking & when so many charts are looking good I want to kick ones like this out. Thanks for the input!
bRobert: @dagdog $AMD Great company but if you asked me months ago if it was a RHRN buy, it would be a resounding NO Really look at the chart in multiple time frames and get in rhythm with the stock in the time frame you trade
mradams0621: $AMD Ludicrous forecast: Done going down. Adding to starter from higher. #rule breaking
bRobert: @mradams0621 $AMD #rule this is where you buy. Stop just. below. Don't let it wear you out. Patience and a position will be rewarded $120. measured move target
mradams0621: $AMD HOD, looks like it will close strong. It has ignored the 50 as overhead resistance the last few pull backs, so it may again. Or not.
Robert1965: $AMD why is this still on Active Trader List $2.00 below stop
Docoof: Trading $AMD stock shares on Robinhood is restricted to 1 share purchase limit (" The stock trading app has also expanded its list of restricted stocks. Some of the new names include Advanced Micro Devices, Jaguar Health and Rolls-Royce.")
wanda1616: @Docoof $AMD its AMC they made a mistake
Docoof: @wanda1616 $AMD $AMC Both: $AMC restricted to 10 shares and 10 options contracts
Docoof: @wanda1616 $AMD $AMC Here are the latest restrictions
wanda1616: @Docoof $AMD $AMC oh sorry. thx for posting that doc! on cnbc they said it was a mistake. that is unbelievable !!!
scottrades: $AMD Down on Earnings, but they were strong. Holding right at the 50 Day. Worth watching.
dagdog: $AMD Bounce trade
JosephM: $AMD..nice candle. Earnings were strong. Just saying. This stock is drama.
bRobert: @JosephM $AMD The weekly tells the story. It wears people out in long consolidation and then......IT MOvES Typically. 6 months consolidation. We are there A partial and some patience will be. rewarded ADD on pullback bounces > $100. A+ RETEST of the breakout $125 . target. ALERTS
traderbren: $AMD - providing a cheat opportunity rhrn.
bRobert: @mradams0621 $DKNG Expect the expected and be surprised I love. stocks like. $NVDA. $AMD. others in trading ranges Long consolidations. Wear many traders out. I love them because they have powerful moves when they break out of the range. eg $NVDA. setting up for a $500. move when it's ready
traderbren: $AMD - getting some juice here. Long from below.
Henry: ...
I like to see a stock trade a little bit higher than the previous close and then come down in price as the opening bell nears. If it's a decent day in the market, that portends of a good day for that stock. Nor do I like to see it trade a lot high ...
scottrades: Some #Earnings to be aware of this coming week: $AAPL $TSLA $AMD $FB $MSFT $JNJ $GE $BA $MMM $T $LMT $VZ $DHI $AAL $MCD $ABT $FCX $KMB $AXP $RTX $NEE $XLNX $V $SBUX $CAT $LRCX $MA $OFG $NOW $NDAQ $NVS $PLD $PII $MKC $BMRC $ALK $SHW $TXN $NEP $LUV $BOH $LLY $SWKS $PGR $PHG
loser: @scottrades $AAPL $TSLA $AMD $FB $MSFT $JNJ $GE $BA $MMM $T $LMT $VZ $DHI $AAL $MCD $ABT $FCX $KMB $AXP $RTX $NEE $XLNX $V $SBUX $CAT $LRCX $MA $OFG $NOW $NDAQ $NVS $PLD $PII $MKC $BMRC $ALK $SHW $TXN $NEP $LUV $BOH $LLY $SWKS $PGR $PHG #Earnings Scott: How much does Earnings Whispers cost per month? Not apparent from the website how much a paying subscription cost. Thanks.
Robert1965: $AMD is up $2.+ in the PM thinking about taking 1/2 off in at 89.57, earnings 26th, any thoughts it is on the ATL
Mikev200: @scottrades $INTC But @Scottrades LOOK at $AMD :) It's calling you.
scottrades: @Mikev200 $INTC $AMD HOW DARE YOU! :P
Robert1965: $AMD sold 1/2 at 95.35
DrScience: $AMD getting some interest ahead of earnings on 1/26 AMC, but 50 DMA @ 90 could be resistance level until then. Sell a BuPS ahead of the earnings to get stock lower. STO FEB 29 (Weekly) 83/85 BuPS @ .60 risks $140 for a 9-day trade to get the stock cheaper, but contain earnings risk. - or - STO FEB 75/80 BuPS @ 1.00 risks $400 for a 29-day trade to own the stock near the bottom of the channel from Late July earnings release.
traderbren: $AMD - providing a cheat entry here now that its cleared the 50 dma and the 8ema.
DBones808: @traderbren $AMD 100% agree, just looked at that
scottrades: My #Swing Notes: $SPY Be cautious on Extended Stocks $QQQ Starting to get accelerated here. #Bitcoin Still consolidating. $GLD looks better than $GDX $SMH Working $AMD Nice move through the 50 Day $INTC Earnings Leaked before the close $MU A bRobert fave. $NVDA Watch 560 $LSCC Holding the 50 Day $GM Good op to sell some $F Same $SOLO Looks ready to go. $TSLA Consolidating. $NNDM Move your stops up $AAPL A little high above support. Earnings Next week $AMZN Earnings coming soon. $MSFT Earnings Next week $PYPL In Trend $LOGI Watch 106 $CRSR Just under the 50 Day. $TAN Great volume today $RUN I bought some $CSIQ Oh Canada! $BEEM Tight at the 21 EMA $ENPH Holding the 8EMA $JKS Holding the 50 Day, China Stock. $FSLR Watch 109 $GPS Bought some - Daily Flag
kbrowe: $AMD Up 2.4% AH, didn't see any news other than $INTC earnings call. I'm thinking it's based on that.
dkoran: @scottrades $SPY $QQQ $GLD $GDX $SMH $AMD $INTC $MU $NVDA $LSCC $GM $F $SOLO $TSLA $NNDM $AAPL $AMZN $MSFT $PYPL $LOGI $CRSR $TAN $RUN $CSIQ $BEEM $ENPH $JKS $FSLR $GPS #Swing #Bitcoin I like the comment on good to sell some . I will take it a step further , best to sell most !
grcjr: $FIVG - $AAPL $AMD $KEYS $QRVO $SQNS $NVDA $QCOM $NXPI - 5G is one of my areas I watch. There are several ETFs. IMHO, $FIVG like many ETFs, has too many tickers in it that I'm just not interested in, diluting the ones I want. I have a few picks and blew off most of them.
Nepenthe: @scottrades Scott, you ever consider $AMD? Cheers.
scottrades: @Nepenthe $AMD It's too choppy right now. Needs to tighten up.
Nepenthe: @scottrades $AMD You mean, you can't handle the "drama?" Sorry, It was an attempt at wit at your expense. I actually got stopped out today on my smallish position, so no more drama for me either. Cheers.
scottrades: @Nepenthe $AMD Ha! Well sorry that it didn't work out for you either. I think with $INTC getting a new CEO, some money is coming out of $AMD at the prospect of a turnaround story with Intel. We'll see. #NoMoreDrama
DAN: ...
$AMD -- Stopped at 89.30. Entered 93. Set the stop tighter.
$NLS -- stopped at 19.90. Kept stop tight, and that's a good thing. (entered 21.65)
$GNRC -- still working well. Holding up in a sloppy market.
$MSFT -- NEeds to hold here. 150 MA ...
scottrades: My video notes: $SPY Under the 8EMA on volume. $QQQ Same. $BTC Bouncing around. $UUP Too Many Bears in the Kitchen? $AAPL Just. $MSFT Can't. $AMZN Get. $NVDA Going. $AMD Too Dramatic….still. $INTC Turnaround trade? $JETS Will it Phase 3? $JBLU Retest. $DAL No follow through $UAL Back to the 50 day. $HA Aloha 8 EMA. $PLTR Fakeout 2.0 $ANF Trending. $BOOT Short Shelf Near The Highs $PLCE A bRobert idea. $GPS Daily Flag. $GRWG Actually fine. $SNAP Near recent support. $UBER Watch Tuesday. $UPST Out for now. $PANW 376.60 $DADA Watching $DT Watch 44.40 $CZR Mentioned by Champ in the forum
bada0303: @scottrades $SPY $QQQ $BTC $UUP $AAPL $MSFT $AMZN $NVDA $AMD $INTC $JETS $JBLU $DAL $UAL $HA $PLTR $ANF $BOOT $PLCE $GPS $GRWG $SNAP $UBER $UPST $PANW $DADA $DT $CZR I didn't see a video
scottrades: @bada0303 $SPY $QQQ $BTC $UUP $AAPL $MSFT $AMZN $NVDA $AMD $INTC $JETS $JBLU $DAL $UAL $HA $PLTR $ANF $BOOT $PLCE $GPS $GRWG $SNAP $UBER $UPST $PANW $DADA $DT $CZR There was an email sent out earlier today saying the videos will be posted a little later tonight or tomorrow.
Ajax4Hire: Yes, I have seen/heard several reports that automakers are having to reduce production due to IC shortages. Auto Electronics tends to be less cutting-edge, more legacy/long-term. But, if automakers having problems then others should as well. IC Fabrication companies(IC foundry) should benefit from the shortage, companies like: $TSM, $ASML, $AMAT, $LRCX, $KLAC and $UCTT and Companies that supply longer-life ICs, like: $TXN, $NXPI, $MSI, $MCHP, $SWKS(maybe), $QRVO, $TER, $ON Also, $TXN, $INTC, $MU, $QRVO, $MCHP own their IC foundry and can take advantage of the shortage. Companies that could be adversely affected because they rely on IC foundries to fabricate are: $AMD, $NVDA, $AVGO, $QCOM, $MRVL
BigOx: @bRobert $PTON Good morning Robert, just wanted to ask you about your view on $AMD which you shared your view with me the other day, thank you
DAN: Consider raising the stop on Advanced Micro Devices ($AMD) from $87.15 to $89.30. The stock is down for three consecutive days and looks like it's going to test $90...and the 50-day moving average. I thought the stock would break through $100, whic ...
dancemaui: @DAN $AMD $WKHS Are you still ok with this trade? Should I use this same reasoning with this as with $AMD. If not, would you explain the reason why not and why you would still be ok to use the same stop as originally set? Thank you
DAN: @dancemaui $AMD $WKHS You can adjust $WKHS or close it out if you want. I accounted for a test of $20 in my reasoning for the trade. But you're down by just 45 cents right now. So if you're uncomfortable, just close it and rest easy. You can always buy it back. Or, you can set a stop at 22ish...just below $22. That contains your losses to a more reasonable number. I've just been loosening my stops a bit because I've been getting shaken out of good positions on the volatility...and I'm tending to control risk via position sizing (smaller) than by tighter stops. Hope this helps. Dan
Docoof: @DAN $AMD $WKHS Thanks, Dan. At least for me, I'm comfortable staying in. I've noticed that on a day when all of the EVs are down, ($RIDE $TSLA $WKHS $LI $NIO $XPEV $BYDDF) the following day they're all on fire. I'll find out tomorrow.
Visit the Trading Forum to join in the discussion.
| | |
| --- | --- |
| Stock Price | $USD 81.31 |
| Change | -0.31% |
| Volume | 24,280,700 |
Advanced Micro Devices is a semiconductor company with manufacturing, research and development, and sales and administrative facilities throughout the world. It provides processing solutions for the computing and graphics markets.
Request Video of AMD
Already a member?
Sign in here.
Earnings
July 27th, 2021 - 2021 Q2 Earnings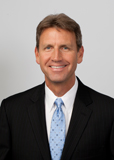 Dan Fitzpatrick
Stock Market Mentor gives you EVERYTHING you need to succeed in the market; all in one place. How easy is that? Dan Fitzpatrick and his elite community of traders share trading ideas, strategies and much more. Dan Fitzpatrick--a world class Technical Analyst, trading coach and regular CNBC contributor--gives you access to all of this with a 30 day trial membership for just $7.77. Get started TODAY and start trading better TOMORROW with the following premium content:
Nightly video Strategy Sessions with a game plan for tomorrow
Got a stock you want Dan to look at? Just ask.
Patent pending video alerts instantly delivered to you when one of Dan's trading signals is triggered. This is not your typical price alert. This is a short video explaining the action you need to take to make money. No more "Woulda, coulda, shoulda"
Access to over 80,800 stock analysis videos
Access an ever expanding library (80,800) of educational videos that will save you time and make you money
Join a team of friends and traders that have one thing in common; a burning desire to succeed.

Become a Member Today!
Gain immediate access to all our exclusive articles, features, how-to's, discussion group and much more...
Satisfaction Guaranteed!
Your Stock Market Mentor membership comes with a 30 day, no questions asked, 100% money back guarantee!