Advanced Micro Devices Inc. (NASDAQ:AMD)
Bands Volume 200 SMA 50 SMA 20 SMA Videos Alerts Articles Events

scottrades: $AMD trying to squeeze here.
Carpe_Diem: @scottrades $AMD Great job Scott today on the webinar!
grcjr: @scottrades $AMD - Hi Scott. Enjoyed the session this morning. Re $AMD are you looking at a 10 min chart?
scottrades: @grcjr $AMD I am yea. I'm seeing this reverse now.
cgendro1: $DT $AMD both offered nice entries off the 50dma
Auto: $NFLX $CRWD $WORK $DAL $AMD $COST all moving and good today added long
teacher5: $AMD moving into green.
jlutzkanin: @teacher5 $AMD Thanks for the heads up. Put my stop below yesterday's low
Ajax4Hire: $AMD - Advanced Micro Devices The scrappy underdog keeping $INTC honest. Good entry point for me as I can: Stop-Loss Redline=$52.73(yesterday's Lo) Today's price action mirrors yesterday's. Must wait till the 2pm afternoon doldrums(stun time) to start a position. Setting alarm now.
jlutzkanin: @jlutzkanin $AMD Well, that didn't work well :-)
Ajax4Hire: @Ajax4Hire $AMD $INTC $AMD did not give me an entry point today. Mirrored yesterday's price action only lower; More importantly, got a MACD warning signal and 3 Red-Down days! Risk of Tue, Apr 14th gap fill(all gaps must be filled?). Good news, at 20day-MA/BollingerBand center. $AMD will have to redeem tomorrow or else.....:(
scottrades: #Gunslinger Gaps $NIO Gaping up 14%. "Chinese Tesla". I like that it's coming out of a base. Lots of eyes on this one. $AMD Gaping down after earnings, but as we've seen with a lot of high beta stocks, this may be viewed as a buying op on weakness. $AKAM Down on earnings. Watch for it to hold the 50 Day. $GILD Halted for trading. News is that their Covid drugs meets primary endpoint. Might be something there. $GOOGL Up 9% on Positive Earnings. Watch to see if this gap holds. $AG Mentioned this one yesterday, not a huge gap but trending higher.
bigbartabs: @scottrades $NIO $AMD $AKAM $GILD $GOOGL $AG #Gunslinger ... Interesting that GILD data a couple days ago was essentially not working as hoped.
charles23phelps: @scottrades $NIO $AMD $AKAM $GILD $GOOGL $AG #Gunslinger $NIO is going to be going up pretty strong over the next 2 weeks. April deliveries should come out mid May and that will be yet another big jump up. I would not be surprised to see $5/share by mid to late May. I follow $NIO daily investor relations, forums, message boards, and fb page. lots of upside on this guy beyond a day or swing trade.
Amykris: $AMD 59min trade
agiaccag: @Amykris $AMD $QQQ may impact all tech today. Gap and Drop possible. Im in $AMD but approaching stop
agiaccag: $AMD - OUT has not found a bottom yet.
mugsneil1: @agiaccag $AMD watchung now. Hitting vwap
Bwhitty: @mugsneil1 $AMD Grabbed at 53.20
Amykris: @agiaccag $AMD stopped out as well
scottrades: $AMD trying to come off the lows
traderbren: $AMD -- providing a low risk entry here. Got long again this morning.
success: $AMD . . in early this morning . .bought after listening to CEO on CNBC . . will give it a little room for a longer term view . . . yesterday's sales don't look as smart today but a profit is a profit . . now sitting on too much cash I think.
SlimChance: @traderbren $AMD thanks!
scottrades: $AMD holding above VWAP. Looking for a gap fill to the upside if it breaks above here.
Bwhitty: $AMD returned to LOD
scottrades: My video notes: $SPY Everybody's a winner! $QQQ Boom. $GLD Good volume during Power Hour $GDX Trying to break out. Miners to watch: $FNV / $KL / $AG / $SAND / $GORO / $NEM Semis: $AMD Not fun. $AKAM More fun. Let's see what tomorrow brings. $MU Above the 200 Day $MX Coming out of a Squeeze Monsters: $CAPR Mentioned this morning. Watching for a Day 2 move. $UAVS An @AdrenalineTrade. Thanks to @TraderBren for this view on $BABA, bought some today. Low risk entry, what does that mean exactly? I'll tell you. New ideas: $QIWI Watch 13.15 $INMD Right at the 50 Day $EEFT Right at the 50 Day.
Sher: @scottrades $SPY $QQQ $GLD $GDX $FNV $KL $AG $SAND $GORO $NEM $AMD $AKAM $MU $MX $CAPR $UAVS $BABA $QIWI $INMD $EEFT - Shoot... was so busy shuffling my own deck, I completely missed your posts on $CAPR and $UAVS. I need a secretary to keep up with all the forum posts!
champ: @Sher $SPY $QQQ $GLD $GDX $FNV $KL $AG $SAND $GORO $NEM $AMD $AKAM $MU $MX $CAPR $UAVS $BABA $QIWI $INMD $EEFT --- And room service also helps.
Auto: $AMD E tonight looking at financials this could head north after E holding some over
Cokeman1959: @Auto $AMD all time high is around 59 I believe.
teacher5: Anybody holding $AMD through earnings?
Auto: @teacher5 $AMD yes
86944T: @teacher5 $AMD yes, via options
Hemal: $AMD earnings after the bell. If you have a position you may want to review. I have been waiting to initiate a position and will wait to see how stock reacts after earnings.
Brian_M: Options were looking for a $5 move on $AMD might be a really good 59 min trade tomorrow if it can fall to $51 or so.
scottrades: Another busy #Earnings Week! $AMZN $TSLA $MSFT $AAPL $AMD $BA $FB $LUV $MMM $GE $AAL $UPS $TWTR $PFE $CBSH $PEP $MA $GOOGL $GILD $SBUX $UAL $V $SPOT $MCD $XOM $F $CAT $TDOC $AMAT $AWI $CHKP $MRK $ABBV $WHR $QCOM $BP $KHC $CLX $HAS $ANTM $NOK $CMS $CNX $APRN
Sparrows: @scottrades $AMZN $TSLA $MSFT $AAPL $AMD $BA $FB $LUV $MMM $GE $AAL $UPS $TWTR $PFE $CBSH $PEP $MA $GOOGL $GILD $SBUX $UAL $V $SPOT $MCD $XOM $F $CAT $TDOC $AMAT $AWI $CHKP $MRK $ABBV $WHR $QCOM $BP $KHC $CLX $HAS $ANTM $NOK $CMS $CNX $APRN #Earnings Thanks Scott! with that line up on Thursday AMC, Friday is going to be a lot of fun!
Cokeman1959: @scottrades $INTC #59min do you think it took $AMD down with it at the open?
kbrowe: @Cokeman1959 $INTC $AMD #59min IMHO, yes. I have a LT position in $AMD, and it is trading near it's 52 week high,
Auto: $AMD HS above 50/200 added watch $57.35 to add again target $66ish long
Mikev200: $AMD... Ouch.
jericgray@gmail.co: @Mikev200 $AMD DITTO -- $TSM / $NVDA / $AMAT --- trying not to catch a falling knife -- watching RSI / MF% / Vol and MACD to try and see an entry -- again a demand issue
Robert1965: $AMD it almost back to it's ATH of 59.27, today at 58.63 earnings 4/28
GolfGeek: @scottrades $LHX $SPY $QQQ $GILD $WORK $ZS $DDOG $AMD $PZZA $LAKE $TDOC $NFLX $VIPS $RNG $CODX $RAD When you say "Watch for move over 30" and "Support at the 50" are you talking about the Simple moving day average?
scottrades: ...
Watch some High Beta Stocks like $AMZN and $AMD. They are down slightly this morning after a huge run. Some of these need a rest after some non-stop moves to the upside. If you're a longer term holder, these are not doing anything wrong, but ...
sierramp: @scottrades $SPY $GILD $MRNA $WORK $NFLX $TDOC $ZM $AMZN $AMD $AMC $CODX Good morning Scott, thank you for your thoughts. Not much going on in the forum this morning. It was getting lonely here :) Have a profitable, safe day.
Sparrows: @scottrades $SPY $GILD $MRNA $WORK $NFLX $TDOC $ZM $AMZN $AMD $AMC $CODX Thanks Scott! Love your notes, this and previous, concise and straight to the points, very informative. Have a good day!
mgoodw: @scottrades $SPY $GILD $MRNA $WORK $NFLX $TDOC $ZM $AMZN $AMD $AMC $CODX thoughts on staying in the Covid stocks particularly TDOC? Once this is over, do we think they will tank? I know, no crystal ball but not sure I want to buy in here. Np on any.
crank: $AMD Are there any traders in $AMD. This has been a rock star of a stock. I do not understand why not even mentioned in the trading room.
cgendro1: @crank $AMD yes, and I am quite happy :)
kbrowe: @crank $AMD Yes, and also very happy. Have held a long position for a few years, and am totally bullish long term.
Brice: @crank $AMD I got in on the 13th. Mentioned it in the forum. Nice ride so far.
phgruver: @cgendro1 $AMD I got burned by $AMD and $INTC years ago, when they were engaged in the Chip War. I think $INTC won, but $AMD has licked it's wounds, regrouped and moved on. Anyway, I've gotten away from trading individual chip stocks, and only trade the chips via the ETF, $SMH. It's a lot safer, and frankly, very profitable. Even with this pullback, I'm up 24%, and have a decent sized position. When things settle down a bit more, I'll look into trading around my core position again.
cgendro1: @crank $AMD if you query the search box with $AMD, you will see it has been commented on. I also think @scottrades mentioned in his vid last night. I use the search box quite a bit to see what others may be thinking about a stock. Best to ya!
scottrades: @crank $AMD Covered it in my video 3 days ago.
cgendro1: @scottrades $AMD clearly my memory is off! I said you mentioned last night LOL!
Bert953: @crank $AMD me too .... missed opportunity! as @Dan would say too bad, so sad. LOL
graphman: @scottrades $AMD Too late for entry now?
scottrades: $AMD $MSFT $AAPL starting to waterfall.
mradams0621: @scottrades $AMD $MSFT $AAPL even GLD loosing 2 day support levels. No place to hide.
kycol: @scottrades $AMD $MSFT $AAPL Yes, most of my stops have been hit!
Brice: Out of $AMZN, $AMD, $NFLX and $SHOP.
86944T: @scottrades $AMD $MSFT $AAPL That's because I bought my $AAPL short 285C and MSFT short 175C back yesterday.
cgendro1: $AMD out. NIce trade. Will consider on pb Same w $ZS sold on pb from R2
scottrades: My video notes: COTD: Here's your trade on L3Harris: $LHX $SPY Still in the wedge. $QQQ Still stronger than SPY $GILD Positive news After Hours. Watch this tomorrow. $WORK Great trade today. Watch for the move over 30. $ZS The Profits were taken today. $DDOG Good dog but right at resistance $AMD Feels extended, but not doing anything wrong. $PZZA Giving you some Free extra cheese. $LAKE Support at the 50 $TDOC Offered an entry today. Choose your time frame. $NFLX Dan thinks it needs a rest, huge volume climax. $VIPS Big move. Choose your time frame. $RNG Rejected at the top Bband. $CODX Popping out of a squeeze. Look for more on this. $RAD Snapped back and then didn't.
AlexH: @scottrades @DAN @GARY $LHX $SPY $QQQ $GILD $WORK $ZS $DDOG $AMD $PZZA $LAKE $TDOC $NFLX $VIPS $RNG $CODX $RAD I LOVE your updates Scott. Your way of running us through your day and being transparent about what you did and your reasoning, is a powerful tool for the traders among us that enable us to double check our strategies and our way of thinking and learn from you. It would be AWESOME if we get a daily from you (even if its 5-10 minutes) instead of the 2-3 times per week :) I appologize if I'm being selfish with this request.
scottrades: @AlexH $LHX $SPY $QQQ $GILD $WORK $ZS $DDOG $AMD $PZZA $LAKE $TDOC $NFLX $VIPS $RNG $CODX $RAD Thanks Alex! I will talk to Dan and Gary. I appreciate you being here.
Pcdentist: @AlexH $LHX $SPY $QQQ $GILD $WORK $ZS $DDOG $AMD $PZZA $LAKE $TDOC $NFLX $VIPS $RNG $CODX $RAD Scott is awesome,,,,learn so much about actually trading
agiaccag: $SQQQ $SPXS - clsoed my positions I carried over from yesterday. Added - $AMD $NVDA at the open working
agiaccag: $TDOC - still working. $AMD $NVDA choppy
agiaccag: $AMD $TDOC tightened stops . working but choppy today. caught the bounces do helps.
agiaccag: $TDOC @henry thanks. with the upgrades I may loosen my stops on a portion a swing it . $AMD
agiaccag: $NVDA working again (without me this time) $AMD riding this higher today. any news?
agiaccag: $AMD $TDOC stopped out of all of it. Hanging on to a small position in $SQQQ and try not to lose today's gains. LOL
crank: $AMD another break out today... grinding higher. Is $60 in sight before earnings ??
debeers: $ACMR/$AMD/$NVDA- Do you like$AMD? So do i and i own it. Amazingly with all the crap going on, its up 17.93%. What about $NVDA? Idon't own this honeychild but its up 18.11% year to date. But what if i told you that a company that has been in business barely 1 year and cleans those wafers so that the chips your semis make are immaculate, well that is MY baby and i own it and ts up a whopping 92.57%,year- to- date (its only March kids!) and has a growth rate of 33.95%, and and a profit margin of 20% (anything under a 40 p/e is a gift fundamentally speaking). I absoliutely would not buy this one if making money causes you to break out in a rash .LONG
scottrades: @crank $AMD I'd want to see it break above R3.
jimbo: @scottrades $AMD scott where is R3? Thanks
scottrades: @jimbo $AMD 54.77
jimbo: @scottrades $AMD thanks Scott!
Robert1965: @scottrades $AMD just around R3
crank: $AMD huge break out
Scruffy: $AMD - putting in a nice day and looks like it wants to close above $50 which will be the highest close in a while.
Brice: @Scruffy $AMD Above all MA's. First close > 50 since 2/21. Only closed higher nine days. Not too much overhead resistance at his point. I am in it @ $50.56. Stop a little under pivot point
debeers: $EBAY---The "new" EBAY CEO came from Walmart. Walmart badly needs a digital presence to compete with Amazon and although i don't usually ever speculate on a takeover--this one intrigues me: The "new" CEO of EBAY came from Walmart, but wait---he started at EBAY and went to Walmart and back now as the CEO of EBAY. Seems like they'd have a very good and comfy fit if they wanted to and i not only think they want to, i think they need to acquire it. At a minimum, i think $EBAY gets a premium for its classified biz.LONG---added benefit, the chart looks ok too. LONG:$AMD/$TDOC as well. -
scottrades: My video notes: $SPY/$SPXL/$SPXS Chop chop. $QQQ/$SQQQ Tech was strong today. $GLD Breakout $GDX/$NUGT/JNUG Nice trade today after a morning shake. Congrats to the traders in the forum who participated! $KL Potential Resistance at 42 $EGO Boom! $AEM Potential Resistance at 55. Watch for a Gap fill if it breaks that. $SVM Long at 4.01. Swinging into tomorrow. $AMZN Yuge move today. $MSFT Still hovering around the 50 Day. $NFLX Mentioned in my note this morning $AMD Clean break above the 50 Day. Noticing a theme? $WORX Mentioned in my note this morning. The trade I wish I took today.
GolfGeek: @scottrades $SPY $SPXL $SPXS $QQQ $SQQQ $GLD $GDX $NUGT $KL $EGO $AEM $SVM $AMZN $MSFT $NFLX $AMD $WORX Great job on the daily video.
efrain007: $AMD challenging 50
BSoares: @sierramp $AMD wow that's terrible..... I would take some screenshots of your order, executed order, and trading platform chart, call them and dispute it.
bogle_buffet: @sierramp $AMD resistance at around $50, it took a long time last time for it to get pass. If it breaks with good vol today, it may run higher. I'm still watching and waiting for a breakout.
Bwhitty: $AMD took a surprising drop today. It is below the rest of its sector.
lauriertrader: $amd testing HOD
sweeper240: Now I'm looking for new entries, in cash. Sold $MSFT and $AMD kept the throwaway positions in $CCL and $SDC which are just stupid bets - going no where right now.
sierramp: $AMD above VWAP, entering 2nd squeeze of the morning. Started a position w/stop below VWAP.
DAN: ...
$AMD -- 3 x 3 stock. BAck up at 50-day MA. AGgressive entry here. I would wait for more clarity.
$VIPS -- $14-16 range. Tightening up. Pretty good price action. Try to start a conservative position on a pullback.
$AAPL -- Clean rebound off the ...
issues: Lots of new stocks on IBD this week: $ADBE $AMD $AMZN $ANSS $ASML $ATSG $BMY $BRBR $FTNT $HLI $ISRG $LHX $MNST $MSFT $PGR $QLYS $SIMO $VEEV $WUBA $ZM.

These are taken off and replaced by the above stocks:
$ARE $AUDC $CAG $COLD $CSGP $DQ $EA $EDU $EH ...
jjohn: $AMD running
Scruffy: $AMD - Showing some strength today. Banging it's head right against the 50 day moving average. If it could close above the 50 day, I think it would be worth a quick couple of bucks.
Scruffy: $AMD $CRM $DFS $GSX $HD $MFST $QQQ $SPY - I'v been nibbling at a few things the last week, but holding most of my ammunition in reserve, looking for the retest and other side of the V. Is it coming, I don't know, but with the continuation of the shut down until at least April 30, I just don't see a big reason for us to shoot straight up. Things are really slowing down. I feel like the market has to go down before we go up. Thoughts?????
Visit the Trading Forum to join in the discussion.
| | |
| --- | --- |
| Stock Price | $USD 84.85 |
| Change | 0.00% |
| Volume | 66,485,800 |
Advanced Micro Devices is a semiconductor company with manufacturing, research and development, and sales and administrative facilities throughout the world. It provides processing solutions for the computing and graphics markets.
Request Video of AMD
Already a member?
Sign in here.
Earnings
October 27th, 2020 - 2020 Q3 Earnings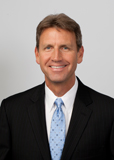 Dan Fitzpatrick
Stock Market Mentor gives you EVERYTHING you need to succeed in the market; all in one place. How easy is that? Dan Fitzpatrick and his elite community of traders share trading ideas, strategies and much more. Dan Fitzpatrick--a world class Technical Analyst, trading coach and regular CNBC contributor--gives you access to all of this with a 30 day trial membership for just $7.77. Get started TODAY and start trading better TOMORROW with the following premium content:
Nightly video Strategy Sessions with a game plan for tomorrow
Got a stock you want Dan to look at? Just ask.
Patent pending video alerts instantly delivered to you when one of Dan's trading signals is triggered. This is not your typical price alert. This is a short video explaining the action you need to take to make money. No more "Woulda, coulda, shoulda"
Access to over 72,800 stock analysis videos
Access an ever expanding library (72,800) of educational videos that will save you time and make you money
Join a team of friends and traders that have one thing in common; a burning desire to succeed.

Become a Member Today!
Gain immediate access to all our exclusive articles, features, how-to's, discussion group and much more...
Satisfaction Guaranteed!
Your Stock Market Mentor membership comes with a 30 day, no questions asked, 100% money back guarantee!