Advanced Micro Devices Inc. (NASDAQ:AMD)
Bands Volume 200 SMA 50 SMA 20 SMA Videos Alerts Articles Events

GOOSE: $AMD @bsafriet Re: Your post yesterday. Went to my spam folder, and I just discovered it. Sorry. Yes, THE 20.5 Calls were naked. I've started to use the "Break Even Stock Price" marker in TOS, as my Risk Management Tool, so I'm not bothering with figuring out stops anymore, even though BESP is a stop in itself. ;>)
Ernest: @GOOSE $AMD Goose, when you have a minute could you explain BESP, a short note will do.
GOOSE: @Ernest $AMD BESP stands for Break Even Stock Price, the price to sell/buy the option at so as to not lose money, but you won't make any money either. In other words, you are happy to give back the premium and not lose money because the option trade is not working out. It is nothing more than the price of the option, less the premium received. ;>) Have a green day. GOOSE
GOOSE: A TRADE: My experimental trade paid off. $AMD 12/21/18 BTC 21.5 CALLS @.04 STO Yesterday @.20 A bushel basket.
GOOSE: Experimental Trade : $AMD 12/21/18 STO 18.0 PUTS @.43 A bushel of 'em. Break Even Stock Price 17.57. Delta .48 2 days to expiration.
shoredriver: @GOOSE $AMD ...you mad scientist you.....
kt4000: did my afternoon buy of $AMD yesterday - sold this morning (if it weren't for channel trades I would have no profit at all) bought $CSCO in pre / it was acting odd - sold it (even). Want JNJ for a swing trade but only under $129.50.
GOOSE: A TRADE: $AMD STO 12/21/18 20.5 CALLS @.20 Delta .25 Break even stock price 20.70 3 days to expiration, Bought a bunch, new strat. The slinger lives. ;>) Will post how it works out, and what it is. AMD is 19.52 currently.
grcjr: $AMD $NVDA - $AMD up today since just after the open. $NVDA moved to positive.
kt4000: Trimming some $SQ nice moves... added $AMD on AMD's dip this morning - bought $FEYE - letting everything else run a bit.
kt4000: adding small increments to $CVS, $CDNS, $AMD, $SQ, leaving my $APPL, $DIS alone for now.... looking for beaten down high flyers for the next drop .... I don't see anything yet, I would pick up no matter how small. Also looking for Pharma under $5 for one of my daughters accounts.... should anyone have a great suggestion.
StochasticCross: Volatile markets --- $SMH looks like it found support, $QCOM had good news out, $AVGO had strong earnings out recently, $AMD looks to found support on the 200 DMA. In other news --- $FB announced a big buyback and is holding up well. The media was asking if we could see a Santa Claus rally or a big dip... in this market, we can see both :P
steve71: @StochasticCross $SMH $QCOM $AVGO $AMD $FB Add $INTC. The Intel chart has outperformed $SMH for a couple of months. One of my few remaining longs.
GOOSE: TRADES: $AMD STO 12/14/18 22.0 CALLS @.38 $WLL STO 12/141/18 28.0 PUTS @.37 $WLL STO 12/14/18 33.5 CALLS @.51
Henry: $AMD on a crappy day, this stock is almost at it's hod
GOOSE: TRADES: Down 2.5% this morning, almost flat now. ;>) . Checked out @Forexpro's $WFC post this morning, and Slinger that I am did a trade. Thanks @Forexpro. $WFC STO 12/14/18 150/145 BuPS @.80 $BTC 12/7/18 Short Calls in $PCG, $AMD, & WLL for .05. $DBX STO 12/14/18 23.5 CALLS @.50
Forexpro: @GOOSE $WFC $BTC $PCG $AMD $DBX You're Welcome, Goose, You wild and crazy contrarian, you. :) Hope you're well, and thriving!
grcjr: @steve71 #5G $QCOM $AMT $NVDA $AAPL $AMD $VZ

[followup from a couple days ago]

The rollout of 5G will take a years. The standards must be approved/adopted. This might be concluded by mid 2019. Then final tape/testing of chips can then take place. ...
CHOFF: $AMD - gap filled I was talking about last week. Squeeze pop working.
CHOFF: $AMD regained the 50ma and up 11% today. More room to run. Its competitor, $NVDA, still has gap to fill and does more biz in China. Both have upside potential. Tight stops are critical.
CHOFF: $AMD - has filled a portion of the major gap down from 10/25. Up 6.5% today. NP - watching. Gaining momo or bull trap? I have a feeling that we'll know soon enough with the Fed mtg and G20 this week.
grcjr: @bigbartabs - for me I've got lots to look at following a 4 day weekend where I did not look at stocks. Maybe big movers ?? $AMZN, $WMT, $M, $TGT, $INTU, $NVDA, $CLF, $UTX, $WBA, $UNH, $AMD Hope you had a great weekend. Thanks for the posts.
GOOSE: TRADES: Some not timely. $SFIX BTO STOCK @25.30 $PLCE STO 11/30/18 123/120 Bups @.75 $PBYI STO 11/30/18 24.0 CALLS @.75 $PBYI STO 11/30/18 25.0 CALLS @.50 $DBX STO 11/30/18 22.5 CALLS @.40 $DBX STO 11/30/18 23.5 PUTS @.80 $AMD STO 11/30/18 20.0 CALLS @.43
Lou: Added to $AMD at the open at 19.90. Added to overloaded $NRE at 16.10. I think that the drop in $NRE may be related to fear for London properties in account of BREXIT fears. Drop IMO is way overdone as the buyout will still be at around $20/share.
Lou: Added a little $AMD and started a new position in $GLD. Looking at entry into $PALL
Robert1965: SOXL $XLNX, $MU $AMD all up 8.7% 3.8% 4.6% 2.9%
grcjr: $AMD 's new 7nm EPYC processors were also a big splash at Supercomputing 2018. I do not yet know how much longer it will be for Intel to figure this out.
CHOFF: @debeers $NVDA - actually it was the analysts that missed, not the company. Regardless there is shareholder pain. $NVDA is following $AMD 's earnings example. Looking like $SOXS might be a buy tomorrow. Missed it in the AH.
Terry: $AMD price drop after hours. Anyone see news to cause this?
bigbartabs: $SMH ... after a big jump today, down about 3% from the close. Looks to be $TSM $NVDA $AMD $AMAT contributing the most.
traderbren: @Terry $AMD - its due to $NVDA earnings. They will all follow.
Terry: @traderbren $AMD $NVDA Yea! That makes sense! Thanks.
CHOFF: @Brian_M $NVDA - odds are it will disappoint like $AAPL, $AMD, $TXN, etc. $INTC was the only suprise in the space so far. Holding the low of $176.01 will be critical for $NVDA. $150 may provide support...we'll see. It's already shed 1/3 of its value within a month. The 3yr weekly and 10yr monthly charts are ugly. I'm not expecting a "rip your face off" rally after earnings, but who knows. A close back above $200 would be a big deal.
GOOSE: OPTION EXPIRATION, 11/9/18 $AMD 21.5 CALLS EXPIRED $AMD 20.0 CALLS ASSIGNED $AMD 20.5 CALLS ASSIGNED $SFIX 27.0 CALLS EXPIRED $SFIX 28.0 CALLS EXPIRED $SFIX 28.5 CALLS EXPIRED $SFIX 27.0 PUTS ROLLED OUT $WLL 25.0 CALLS ASSIGNED $PBYI 24.0 CALLS EXPIRED
PhilHarmonic: $AMD Day Trade --Took a shot @21.42.. Still holding
PhilHarmonic: @PhilHarmonic $AMD Sold @ 21.82
grcjr: @baronp0329 $bigbartabs $AMZN $SQ $PFE $HAL $NBL And $AAPL $IBM. Even short time with $ADBE, $AMD, $ETSY, $MCD, and $SBUX. Still hold some of them despite my loose policy that big moves can turn down over night. Waiting for the next day can wipe out earnings .... I'd generally give up a gain over night vs a loss. I can always reenter in the morning if it looks profitable. (for SMM members: almost all my "trading" is with options so you might want to join OMM ... take a free trial. It will take time to learn but is worth it).
baronp0329: @grcjr $AMZN $SQ $PFE $HAL $NBL $AAPL $IBM $ADBE $AMD $ETSY $MCD $SBUX I am a member of OMM since early 2018. I've learned a lot from @dan and @Bridget regarding options and risk management. Agree with you in locking most of the profits at the end of the day because I still do not trust the market. I would rather have realized gains today more than potential gains the day after.
bigbartabs: @grcjr $bigbartabs $AMZN $SQ $PFE $HAL $NBL $AAPL $IBM $ADBE $AMD $ETSY $MCD $SBUX ... I've been through OMM as well. But I was (and still am for the most part) too busy to really spend the time... so I decided to just use SMM. I'm terrible for having too many irons in the fire.
GOOSE: $AMD Just had a spurt. Over 21.
GOOSE: TRADES: $AMD BTO STOCK @21.42 $AMD STO 11/9/18 21.50 CALLS @.70
Robert1965: $SOLX anyone looking at the chips $MU $AMD $NVDA $XLNX all up 10% + in two days
phgruver: @Robert1965 $SOLX $MU $AMD $NVDA $XLNX I'm watching the $SMH, but not the individual stocks too much. With few exceptions, chips have become a commodity, so manufacturers don't really care where they source their chips from. $INTC has a unique CPU market, but even that isn't worth what it once was.
debeers: @phgruver $SOLX $MU $AMD $NVDA $XLNX $SMH $INTC ---If you could only have 1 chip stock and you had to choose between Adobe and Nvidia--which? Thanks so much in advance.
MtChet: @debeers $SOLX $MU $AMD $NVDA $XLNX $SMH $INTC - $Adobe is a software/cloud play. The rest are chip stocks
phgruver: @debeers $SOLX $MU $AMD $NVDA $XLNX $SMH $INTC ...Umm...$ADBE is software.... That said, I'm not really interested in either one. $ADBE has a better chart and stronger institutional support, and they have held up well in this pull back. In favor of $NVDA, though, is that their graphic processors are some of the best, and their stock has been hammered, even though they've reported pretty good numbers. $NVDA's recovery could be rapid and dramatic. As I said, though, I prefer to track chips through the ETF's. It eliminates black swan events while capturing the overall direction of the chip market.
CHOFF: @debeers $SOLX $MU $AMD $NVDA $XLNX $SMH $INTC - $NVDA
shoredriver: @debeers $SOLX $MU $AMD $NVDA $XLNX $SMH $INTC Hands down $NVDA
issues: @phgruver $SOLX $MU $AMD $NVDA $XLNX $SMH $INTC $ADBE do have $smh for chips?
GOOSE: @spmeyers $AMD Looks like we may be wrong, it's still going. Thursday 11/1/18 11:00 AM
Robert1965: $AMD up to 5.1% at 19.11
Robert1965: $AMD crossed 200 of 17.02 up 19.70+ anyone in this
Robert1965: @GOOSE $AMD when did you get the stock
GOOSE: $AMD What, no posts on $AMD? Long stock, short calls & puts.
spmeyers: @GOOSE $AMD I think the Momentum crowd is done with this
GOOSE: TRADES: $ROKU STC STOCK @53.0 Assigned to me over the weekend @52.0 $AMD STO 11/2/18 19.0 CALLS @.20 Delta .23 $TWLO STO 11/2/18 62.0 PUTS @.60 Delta .16 $TWLO STO 11/2/18 71.0 CALLS @1.00 Delta .31
GOOSE: OPTION EXPIRATION 10/26/18 $ROKU 10/26/18 51.0 PUTS EXPIRED $ROKU 10/26/18 52.0 PUTS Assigned I'm now the proud owner of $ROKU Stock $ROKU 10/26/18 57.0 CALLS EXPIRED My fat fingered double digit STO, worked out. ;>) $ROKU 10/26/18 54.0 CALLS EXPIRED $TWLO 10/26/18 68.50 CALLS EXPIRED $TWLO 10/26/18 66.50 CALLS EXPIRED $TWLO 10/26/18 71.50 CALL EXPIRED $TWLO 10/26/18 68.5 PUT Rolled out $AMD 10/26/18 20.0 CALLS EXPIRED $AMD 10/26/18 19.0 PUTS Rolled out $AMZN 10/26/18 1580/1600 BuPS EXPIRED Have a great and safe weekend everybody. ;>)
Robert1965: @GOOSE $TWLO $AMD no didn't receive it
GOOSE: TRADES Some done earlier today. $TWLO BTO STOCK @66.65 $TWLO STO 10/26/18 66.50 CALLS @1.41 Expires tomorrow $AMD STO 11/9/18 19.0 PUTS @1.14 $AMD STO 10/26/18 20.0 CALLS @.47 Expires tomorrow
Robert1965: @GOOSE $TWLO $AMD on the $TWLO did you do the call first or stock first or both at the same time
GOOSE: @Robert1965 $TWLO $AMD Please let me know on the Forum if you got a reply in your mailbox. I don't see my reply in the Forum.
GOOSE: A TRADE: $AMD STO 11/2/18 19.0 PUTS @.83
CHOFF: @phgruver $SMH - $TXN missed, pulling down $SMH. $AMD reports today. $NVDA is stinking up the place and about to test another support level at $211. $SMH has broken to a new low below its support level. There appears to be no relief in sight at the moment other than $SOXS vs $SMH. When and if the $SMH stocks turn, it has historically been a 10-15% return. That said, I bought more $SOXS today with a trailing stop.
CHOFF: Semis - not good. $AMD weak guidance reported AH, $TXN missed yesterday (both components of $SMH). $NVDA dropping further on the news as well.
rachel: ...
$SMH – 52 week low on TXN/AMD. Oh, and $NVDA too!
$XLF
$V – Up on earnings…right into supply.
$MA – up on V. Earnings next week.
$TSLA – big pop tomorrow, and don't look for this to come down much b/c short int ...
GOOSE: $AMD & $TNDM Report earnings this week.
rachel: ...
$AMD – earnings next week. Would not hold this.
$SQ—wedge resolution. Good short setup Friday morning, with buy stop above $80.
$SKX – traderbren's short today.
$PANW – would consider shorting if it pushes closer to ...
JBed: $HEAR $RST $MMM $AMD hanging on by an eyelash. $MMM has largely escaped the worst of the selloff and I'm still holding although last week's profits are smoke and I'm down about 0.5% on core position. Took small new positions in $HEAR and $RST, both of which have more or less shrugged off the indices. $AMD looks to be holding around $26.50 or so. Tight tight stops on all.
greenpatrol: @bsafriet @Issues $AMD $LRCX $MU $NVDA $INTC This chart shows how reliant each chip company is on China sales. $QCOM has the highest, followed by $AVGO. Note that $AMD has a higher percentage of sales in China than $LRCX.
issues: $LRCX Lam Research Stock Pops On September-Quarter Beat! This is good news for $MU and $AMD and for the whole $NDX! Hurray!
Robert1965: $AMD is anyone in this for the earnings run
bsafriet: @Robert1965 $AMD Not yet, when is the report date?
Robert1965: @bsafriet $AMD Fidelity says 10/24
bsafriet: @Robert1965 $AMD txs - haven't gotten to it yet, I'll message you back when I do.
issues: @bsafriet $AMD Tomorrow $LRCX reports and that will affect $AMD $MU $NVDA according to Jim Cramer
bsafriet: @Robert1965 $AMD To soon to buy for an E/R play in this market. Too much of a downdraft to expect a run up into earnings, imho. I expect an E/R beat, but doubt that we'll get much of a pop unless the market sentiment changes appreciably. If sentiment changes then it might reward you come E/R. For now, I'm on the sidelines. Best wishes.
bsafriet: @issues $AMD $LRCX $MU $NVDA missed your post while I was making mine. I don't think I would follow Cramer in this case. $NVDA, $INTC and $AMD are in their own niche separate from $LRCX. In the former it's all about hyperdata center, PCs, and gaming. IMHO $LRCX is all about China. Thanks for your post. Best wishes.
Robert1965: $AMZN $AMD $MSFT $ADBE all stocks I was looking at made PM moves uP
Robert1965: $MU $AMD $SOLX all today 2+%
issues: $VIX high was at 19.86. When and if it hits 20 the bottom is near. I don't like getting stopped out at the bottom. I pulled a few of my stops. I will wait it out and buy when the day turns green, perhaps tomorrow!! Getting stopped out at a loss means I won't buy back for a month to avoid the wash sale rule. Stopped out of some very good stocks: $MSFT $UNP $EW $SQ $AMD $DDS $PRAH $TXMD $BSX Ironically $JWN is up on a terrible day!
steve71: @issues $VIX $MSFT $UNP $EW $SQ $AMD $DDS $PRAH $TXMD $BSX $JWN Interesting that $DDS is weathering the storm, today anyway. Could be buybacks. "Lesser shares buybacks due to soft cash flows are a concern. As of Aug 4 still has $497M of buyback authorization remaining under March 2018 program."- Zacks from mid-August.
GOOSE: $AMD Traded over 19 million shares on TOS so far. Is this correct?
GOOSE: A TRADE: $AMD BTO For a partial day trade, and to cover some short 47.0 Calls. $AMD BTO STOCK @46.92 1/2 Position
woodman: @GOOSE $AMD - On the chart, as a straight stock trade, it's offering a nice, low-risk risk/reward if you use the 50 day (yesterday's low) as your stop reference.
Gary: ...
3. $AMD – oversold bounce? Steep drop.
4. $AAPL – still working.
5. $MSFT – still working now, after rebounding off $110 and 50dma.
6. $MTCH – Watch this. Not a good setup, but watch it!
7. $FIVE – failed rebound. Sti ...
GOOSE: A TRADE: Risky $AMD STO 01/12/18 28.0 CALLS @.48
GOOSE: A TRADE: $AMD STO 10/19/18 27.0 CALLS @.52. I'm up 66% on my 28.0 calls from this morning.
bsafriet: @GOOSE $AMD nice trade! Congrats!!!!
grcjr: $AMD moving up at the open.
grcjr: @grcjr $AMD $AAPL, $NFLX - like many of the techs, Up at the open. Now down.
Henry: $AMD Carter Braxton Worth, just said AMD is going to $20. Mike Khou is putting on a 1x2 BePS He gasped when Carter said $20 lol
issues: @Henry $AMD He is wrong. Period! Compared with others, look how well it held up in the turgid market. I saw it's going back above $30. This is a flag pattern that should be bought once again.
Robert1965: $AMD the short was in this
grcjr: @Robert1965 $AMD - and now getting some buying.
bsafriet: $AMD $INTC Closed my $AMD positions yesterday prior to close and entered $INTC at $48.24 and $48.17. Added to $INTC prior to close today at $48.69 and $48.71. Playing investor sentiment changes here based on analyst upgrades of $INTC and downgrades of $AMD. I think they are wrong regarding $AMD and will re-enter after price settles and we get a reversal day.
Robert1965: $AMD just hit the skits down 7%
Robert1965: $AMD anyone looking at 30.50 level
issues: @Robert1965 Robert what is the 1965 behind your name for? Is that when you graduated? $AMD I see it as just consolidating - going sideways. No action here. We hold a 1/2 position and will add if it drops sufficiently.
Robert1965: $AMZN $AMD, anyone looking in the PM $AMD opened at 7:00 $33.40. dropped back $AMZN up $10.00 does this look like fakeout
phgruver: @Robert1965 $AMD $AMD's pattern, yesterday, is fairly constructive. It's sort of an ascending triangle, although it is also close to an inside-inside day closing near the high (it actually exceeded yesterday's high by a few cents). Premarket action is to the upside. I think you can stay long, but it's too extended to start a position. If you want to add, you need to see a breakout above $34.14. Along with $QCOM, this is one of the strongest names in the semiconductor space.
Visit the Trading Forum to join in the discussion.
| | |
| --- | --- |
| Stock Price | $USD 26.37 |
| Change | -5.45% |
| Volume | 114,935,000 |
Advanced Micro Devices is a semiconductor company with manufacturing, research and development, and sales and administrative facilities throughout the world. It provides processing solutions for the computing and graphics markets.
Request Video of AMD
Already a member?
Sign in here.
Earnings
April 24th, 2019 - 2019 Q1 Earnings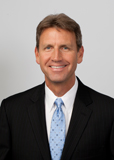 Dan Fitzpatrick
Stock Market Mentor gives you EVERYTHING you need to succeed in the market; all in one place. How easy is that? Dan Fitzpatrick and his elite community of traders share trading ideas, strategies and much more. Dan Fitzpatrick--a world class Technical Analyst, trading coach and regular CNBC contributor--gives you access to all of this with a 14 day FREE membership. Get started TODAY and start trading better TOMORROW with the following premium content:
Nightly video Strategy Sessions with a game plan for tomorrow
Got a stock you want Dan to look at? Just ask.
Patent pending video alerts instantly delivered to you when one of Dan's trading signals is triggered. This is not your typical price alert. This is a short video explaining the action you need to take to make money. No more "Woulda, coulda, shoulda"
Access to over 61,400 stock analysis videos
Access an ever expanding library (61,400) of educational videos that will save you time and make you money
Join a team of friends and traders that have one thing in common; a burning desire to succeed.

Become a Member Today!
Gain immediate access to all our exclusive articles, features, how-to's, discussion group and much more...
Satisfaction Guaranteed!
Your Stock Market Mentor membership comes with a 14 day, no questions asked, 100% money back guarantee!