Amazon.com Inc. (NASDAQ:AMZN)
Bands Volume 200 SMA 50 SMA 20 SMA Videos Alerts Articles Events

champ: $DJI @ 24,281 ---- #Market-Uncertainty ---- Because the goal for the U.S., is all about free trade. China needs to back- down a little or off of their Tariffs. Most investor know...that this is a stock pickers market and that is where my focus is. ...
DAN: Good morning. My apologies for my sparse communication yesterday. It was a comedy of errors (actually, it wasn't that funny) with Delta Airlines ($DAL). And actually, it's still not over. They forgot to put our luggage on the plane -- even though ...
Robert1965: $ATHM, $HUYA, $AMZN, $TWTR $MU, in the PM up, not much, got a little yesterday, $TWTR yesterday near the low, and $ATHM at 109, is it time to sell the adds
sierramp: @DAN $DAL $DJI $MSFT $GS $GE $FB $AMZN $NFLX $NVDA $GOOGL $ALRM Welcome back Dan. Question regarding your above statement that the Nas broke the D50. I understand what you are saying above but my chart doesn't show that, what setting are you using to see a break of the D50? Thanks very much.
DAN: @sierramp $DAL $DJI $MSFT $GS $GE $FB $AMZN $NFLX $NVDA $GOOGL $ALRM Ugh, you're right, sierramp. The chart I was looking at had the 20-day moving average in red and the 50-day moving average in blue -- this is the opposite of what my charts usually show. My mistake, and I appreciate you mentioning it. Thanks. I also referred to "Roger Immelt",..instead of Jeff Immelt. Guess I was tired. ;-)
sierramp: @DAN $DAL $DJI $MSFT $GS $GE $FB $AMZN $NFLX $NVDA $GOOGL $ALRM You rarely make mistakes so you are allowed. I just wanted to be sure I wasn't missing something. Re: Immelt I figured you were either sleep deprived or Roger is his middle name. We are glad to have you back.
DAN: $NFLX $NVDA $AMZN I'm not doing much this morning. The rebound is real. Real small. It's not amounting to much. I bought a very small number of shares of AMZN. I considered some options, but decided that they were too risky and illiquid. I'm up about $4 on the stock, but the $$ gain isn't much b/c the position is so small. I don't like the way NFLX and NVDA are trading. Bottom line: the sidelines are where you want to be today. --Dan
ernie_moore: @DAN $NFLX $NVDA $AMZN Thanks Dan. Welcome back! Missed you last week, I'm sure you had a great time.
DAN: @ernie_moore $NFLX $NVDA $AMZN Thanks ernie. Yes, we did have a really good time. We actually did not do much. Just relaxed and read. Quiet time. And it's nice to be back. I have a lot to do in the next few months on a couple of projects that I am very excited about.
Kristine: @champ $AMZN - good call on taking the $1650 swing trade yesterday. Are you selling here? I'm considering $1710 as my target.
champ: @Kristine $AMZN --- Like all stocks, this trade works with the markets and when the markets or the stock turns, so will I ....I sell and then just wait for a new entry...I will not swing this position.
rachel: ...
$AMZN – cousin of $NFLX.
Requested Videos
$RHT – Dan, Would you have considered this stock for a 59 min trade on Friday June 22? If so, how would you have executed this during the morning? I tried for a small gain. On a longer term trade ...
champ: $WMT @ $85.75 ---- Still working.......off of of the $AMZN News and now there is more news about the House passing the farm bill ...with food stamps...still holding and I added on Friday...might add again...first tgt $90.
Ajax4Hire: $AMZN - Amazon Fell below the 20day-MA(Bollinger Band center). Last time $AMZN touched 20day-MA, moved up(05May-23Wed). Seems to be support since mid April(04).
Kristine: @Ajax4Hire $AMZN - My stops were hit on Friday but just bought 1/4 back with a stop at the LOD.
bRobert: $AMZN $FB Retesting breakout area. Healthy. Will lead to good entries later $NFLX may too. Still well above
champ: $AMZN @ $1,654---- Spec Day Trade.......not really going to give this very much room.
CoyoteDuster: stopped out of $AMZN, $ANET, $SQ.
champ: $AMZN holding around this $1,660 level, for a couple of hours now.....slowly zig-zagging with the market....could get a 20 or 30 point move, if the markets were to turn-up....a #if trade.
riskmanager: @champ $AMZN #if I am looking for around 1620 as a buying opportunity if it holds. How about you?
champ: $AMZN ---- I'm back-in with a small position at $1650...I'm looking for a turn, going into the close....looking for buyers. This stock... like all the others, are following the markets...that number is fine...but it is up to the markets...but the markets might not turn....if it does I will add.
sierramp: $PYPL $FB $NFLX $AMZN $DXCM $CNC Most of my stops have been hit, substantially in cash now.
champ: Supreme Court just ruled, that states can charge internet sales tax....if the selling company does not have a retail location, in the state of the buyer. $AMZN was a buy at $1,717...that was entry...
grcjr: @champ $AMZN - I would have thought that $AMZN would get a bounce on this. Not happening at this point. It is only an opinion by the supremes, sending it back down.
champ: @grcjr $AMZN --- They do not have locations...in many northern states... like the Dakota's and maybe Montana.....and maybe even Hawaii and others..like the Virgin Islands and Puerto Rico....this is just a guess...but really... this is not a big deal for $AMZN...but $W... might be effected more.
singlemalt: @otnancy at first glance, it would be bad news. Not having a sales tax made $AMZN because you could save that 8% +/- on your purchase. They have become so much more now, not to mention "free" shipping, and the ease of shopping online with suggestions and reviews. Now music and video. May not make much of a difference to them, it's down only 1% and holding so far. $W got hit hard early, but has reversed. $TGT and $WMT may well benefit long term, as there's no incentive to save the sales tax buying online, and you can have your item just as soon as you can go get it. It's bad news for me, as I did a lot of purchases to save the sales tax fee.
Forexpro: @singlemalt $AMZN $W $TGT $WMT Thanks, Singlemalt, Amazon has been collecting sales tax in all 45 states that have one since Apr 2017; the impact will be felt by its many third-party vendors, as in the past $AMZN did not collect the taxes on their behalf. Even though I'd prefer not to be charged 6.25 percent, it hasn't disadvantaged Amazon as far as my own buying habits are concerned. If I want a book/CD/DVD, I can almost always find it on Amazon, and good luck wandering by the local Barnes & Noble, where any given item that is on the shelves will in all likelihood still be more expensive. The stock seems to be recovering. Hope your day is going well; all the best!
captron: $BBY - Should benefit from the state tax ruling. They used to be the show room for $AMZN
rck89: @Forexpro $AMZN $W $TGT $WMT Agree....$AMZN will probably make out like a bandit - and deservedly so!
sierramp: @champ $AMZN I don't see anyone changing their online shopping habits because of this.
singlemalt: @Forexpro $AMZN $W $TGT $WMT And thank you Forexpro! Always enjoy your posts.

Yes, if there was a physical store, they had to collect sales tax. May have been more reasons too. Didn't want to get too deep in the tax weeds with that post, and I'm no ...
champ: $WMT @ $84 ...this could be at a add-on level...for swing traders and investors ...should move up now ....thru the 50 day...in the coming days...I'm thinking institutions will be the fuel that will move this ship...I bought another ticket...I added already...this add-on is not for today...it is for what is going to happen ...everything takes time...For me I....#marked-it-at-$84.. This news should improve their sales...at locations and also, their on-line sales...especially where $AMZN does not a locations, in the state. Their are other on-line retailers also, that will be effected....so this is a big deal for $WMT, they have been pushing for this ...for years...they were the driver...this will be all over the News tonight.......this is a...#Spec-add-on-swing-trade. Volume will be picking-up in the coming days...#No-real-reason-to-sell-only-reasons-to-buy.
riskmanager: @Forexpro $AMZN $W $TGT $WMT I would tend to agree with your assessment. I buy almost exclusively online through $AMZN. Why get stuck in traffic jams shopping at a brick and mortar store, when I can have an item delivered to my house. Saves gas, and much irritation.
riskmanager: @sierramp $AMZN Agreed. Why get stuck in traffic. Let it come to you.
Henry: $AMZN I haven't paid any attention at all, to premarket volume on this stock. It's trading at 1742 and somebody bought $20 mil. They could have bought it closer to 1700 yesterday. To quote Butch Cassidy, "Who are those guys?" We need to start an SMM pool, what day does AMZN hit 1800? My guess is June 26th
sierramp: $UIS reported today that it launched CloudForte, a service to accelerate the secure move of federal agency data and applications to Amazon Web Services. That should cause a significant move for $AMZN I would think.
Kristine: @Henry $AMZN Announced Atul Guwande will lead the Bezos, Buffett & Dimon health care initiative.

This anouncement was expect....from my post earlier this week......

There was a CNBC article on 07/07 that mentioned a lead could be announce with ...
Danzguy: My VS scan from last evening showed $MLNX. Now up 4.33%. Also showed $MSFT now up .9%. NP because working with $AMZN which requires a lot of resources.
Kristine: @sierramp $UIS $AMZN - That is good news for both. It is expected that the DOD will announce their 10yr/10b cloud contract in Sept. Amazon is currently the front runner.
RedLeaf1: 52 week highs this morning: $AMZN $FB $SQ $NFLX
riskmanager: $amzn: just broke through 1752.85. Looks like the next leg higher is starting
Kristine: $AMZN - $1759.44 ATH
riskmanager: @Kristine $AMZN Are you adding here? We are approaching the east coast lunch time, so I was thinking there will probably be somewhat of a pullback. Want to see if there is follow through around !300 EST.
champ: @Kristine $AMZN --- Once it had that clean break thru $1,700 but the main number was $1,721...for me that I posted about....this should work all the way up to $1,800 and then do the same drill....and keep repeating. Entries...or add-ons are on President Trumps, market drops....I might have to take-up drinking or smoking something.
Kristine: @riskmanager $AMZN - I have a full position and holding.
riskmanager: @champ $AMZN CHamp, stay sober please! We need your mind working soberly. Get high off making money.
Kristine: @champ $AMZN - LOL...I'm thinking of doing the same.
Henry: $AMZN open lower yesterday and bounce, will it do the same today? long a couple calls
mikeo561: $SPX -- Looks like "they" decided enough is enough and they're starting to buy in? $AMZN I guess was guilty by association and they even were selling it off this morning. It is now just about back to even. Hope everyone is having a good day. It is supposed to reach a high of 96 today. Stay hydrated. Cheers!
BobbyG: $AMZN There it goes. Adding to position.
champ: $AMZN...@ $1728...HOD and a new ATH and has now bounce $28..off of LOD
mikeo561: @champ $AMZN -- Sold some Way out of the money vertical put spreads. Sitting on hands until expiration. Thanks for the info.
champ: @mikeo561 $AMZN ---- Good Luck and we are all glad to see you back, in the #Forum
mikeo561: @champ $AMZN #Forum -- thanks champ. I'll try to be as silly and uninformative as ever. @bigbartabs still around?
baronp0329: Prior to joining SMM and OMM, I would have sold a lot of my trades on a down day like today (to lock in profits or absorb the losses) and go to the club and play golf. But the more I learn from @Dan and the experienced traders from this site, I actually added to or initiated new positions: $CGC, $CAT BuPS, $CTXS (Stocks and Calls), $AAPL BuPS, $OKTA, $AMZN, $FB BuPS and Calls. I did take profits on $NFLX BuPs and Calls.
champ: $AMZN ----- Swing-Traders are taking position...going into the close.
Kristine: $AMZN $IQ $HUYA $ONCE - Looking strong this morning. The melt up on $AMZN could be on anticipation of announcing the lead for their health care program. There was a CNBC article on 07/07 that mentioned a lead could be announce within 2 weeks (which ...
riskmanager: @Kristine $AMZN $IQ $HUYA $ONCE Wow, that was a more grueling process than defending a Phd thesis.
Kristine: @riskmanager $AMZN $IQ $HUYA $ONCE - Yeah sounds like Buffett, Dimon and Bezos have a competition going for this selection. HQ2....deja vu
RedLeaf1: $AMZN $FB $SQ $ADSK new 52-wk highs
Reif99: @mikeo561 @johnny $AMZN Actually your risk is $450, so 11%. The margin is $500, but you got $50 credit, so the most you can lose is $450. When you confirm the trade on TOS, it will tell you the buying power effect. If you aren't trading on margin, the buying power effect is the max you can lose. Welcome back and congratulations!
mikeo561: @johnny $AMZN - Thank you johnny. And Happy Father's Day to all!!
mikeo561: @Reif99 $AMZN - Thank you Reif99. And Happy Father's Day to all!!
mikeo561: $AMZN - Hello everyone:

And Happy Father's Day to those for which that applies!!

Some of you may or may not know me. I used to be active in this forum, but for the past 2 years I've been in grad school in the evening and working about 50 hours per ...
johnny: @mikeo561 $AMZN I would say 10%. Since you sold a put spread for $50 and the max loss you risked is $500 ([1650-1645]*100 shares from 1 contract) then 50/500 = 10%. At least that's how I think of it.
Ajax4Hire: @riskmanager $ROKU $CMCSA $CHTR $VZ $T $GOOGL $FB $AMZN $DIS No problem sharing. This is a "public" forum; I assume that anything posted here may one day come back to me. So I try to always be careful in what I write mostly trying to cutting out the emotion. In this case, strong feelings for Scientific-Atlanta and to a lesser degree, Cisco($CSCO) and very specific opinions about Technicolor($TCLRY).
Wykeman: $AMZN ..nh..gotta be in it to win it. :)
champ: $AMZN @ $1,721.50.... Broke thru the $1720 level, that I posted about...HOD and ATH, now we will see if it holds but it looks like it is just moving and zig-zagging with the market.
BobbyG: @champ $AMZN Just letting calls run, letting the winners win.
JustJoe: Sold $ASND and $RTN bought GRUB this morning and I'm thrilled about my jumbo sized portion in $TWTR and $AMZN! I got here by following my SMM training.
riskmanager: @bsafriet $NVDA What about$AAPL or $AMZN. I thought perhaps this would be a good strategy with $AMZN, since the short call premiums would allow your to withstand the swings vs owing stock or long calls exclusively. Thoughts?
traderbren: ...
According to Left, the case against Netflix(NFLX) is that rival companies do not need to beat Netflix(NFLX) at its own game. Netflix(NFLX) is not able to expand its product offering into search, social, e-commerce, or hardware, but the three other F ...
riskmanager: @champ $AMZN Looks like to me every small pullback today was met with buying. So seems like the short term sentiment is up. I might add on close. Let all the daytraders take profits and add on the swing.
martyrb3: @traderbren $NFLX $T $TWX $AMZN $GOOG $AAPL #Just_FYI Just sold my $NFLX calls this morning for great profit. IF all this is true, my timing (for once) is good.
Ajax4Hire: $ROKU - ROKU Inc. Adding more $ROKU to my initial position. Couldn't wait for $ROKU to fall below VWAP. As @Dan mentioned; it is a media world. $FOX, $NFLX, $DIS, $ROKU, $CBS, $T, TWX, $CMCSA and even $AMZN all vying for my eyeball.
Kristine: @riskmanager $AMZN - 3:50PM is typically where volume will swing it either way. Hope you get an entry.
champ: @BobbyG $AMZN --- That sounds like a good plan but I took profits on the close....because of what could happen tomorrow... but I will get back-in at some point and I would like to do that tomorrow....because the stock is really strong. I'm trading the stock. LOL
Ajax4Hire: ...
So, the future is $ROKU, $GOOGL, $FB, $AMZN and
maybe $T, $VZ, $DIS and possibly $CMCSA, $CHTR.

"There Is Nothing Permanent Except Change."; Heraclitus, Greek Philosopher, 500BC.
"The future is so bright, I gotta wear shades"; Timbuk3
Sluggo: @Ajax4Hire $ROKU $CMCSA $CHTR $VZ $T $GOOGL $FB $AMZN $DIS Thanks for the explanation of why $ROKU is different and a cost saving measure for customers wanting a break from stranglehold cable costs. I added to my position today..
riskmanager: @Ajax4Hire $ROKU $CMCSA $CHTR $VZ $T $GOOGL $FB $AMZN $DIS I am constantly amazed at the varied expertise and talent that Dan has assembled here at SMM. Thank you for sharing. Do mind if I share your comments on my FB page? Thanks
DAN: @Ajax4Hire $ROKU $CMCSA $CHTR $VZ $T $GOOGL $FB $AMZN $DIS Ajax, thanks for the great info! Totally agree with you...though you explained it in much more depth than I ever could. Gang, this guy knows what he's talking about. When you're thinking about media in the future, you can't go wrong with $ROKU, $AMZN, $FB and $GOOGL. I honestly don't know about NFLX. Seems like that's a great company too...but it's almost too obvious and might be ahead of itself. Maybe not...but maybe. But I really do like ROKU -- I'm putting it on the Growth Stock List. Thanks again, Ajax4Hire. --Dan
Robert1965: $AMZN in PM over 1700, 1704.00 24K traded
riskmanager:
Robert1965: @champ your thoughts on $AMZN DAN had brake out above $1700, went that day 6/6 to 1714.50 and dropped to 1687 closed 1693
champ: @Robert1965 $AMZN --- It turn off the recent low on 6/8...NP now but I'm back watching, for another trade...but for now, I'm mostly on hold until after the FOMC. However, if I see any opportunity, I will take it.
basicind: $AMZN #Is it better to hold (1) 1650 August 17, 2018 call @$115.00 or (2) 1750 August 17,2018 calls @ $62.00 each
champ: $AMZN....this looks like, it could move up thru $1,715 and then $1,720, I'm back-in today but only 1/2 size....because I sold 1/2 at $1,704, on that drop...and that was a mistake, maybe. My guess now is... if it takes out $1,720, that would be positive, to me....because that would mean, it cleared the $1,700 level, that would be a clean move, maybe for the next leg....but anyone can guess....I'm going to try and hold this...for a investment position....and my goal is to also open-up a trading position....and that would be the 1/2, that I took small profits on this morning. My guess is still... that this will only work with the markets....all breakout will only work with the markets and that is just another guess. That is a lot of guess's....
antfarm: $AMZN #Spreads Closed my June 22nd 1585/1605 BuPS for .35 with AMZN at 1709.93 just before the FOMC announcement came out. Opened this Monday for 1.05.
rck89: #Option Rolls - Is there a certain target expectation for rolling for an additional credit for either a BuPS or a BeCS? For example, I could roll the short leg of an $AMZN BuPS - Aug 1610 put to Aug 1630 - for about a $5.6cr. Is this reasonable?
rachel: ...
5. $AMZN – extended. 1,700 was my short term price target. Due for a rest now.
6. $TRHC – up 20% in 4 days. You should be near the exits...or going through them.
7. $DOCU – still going. Higher intraday lows is the key. Stop be ...
Henry: $AMZN I think it makes another run to and through 1700 #cystalball
baronp0329: @Henry $AMZN #cystalball Agree. Added more shares to my long term account and BTO Jul 1700 Calls for my trading account.
champ: @riskmanager ---- $AMZN @$1,695 ----#Bollinger-Band #Outside ---- I just try to stay in sync with the markets, for timing on stock entries. I posted that I was expecting a drop in $AMZN, so this was a target for me and I was ready and waiting. Most stocks, when they break-thru a new ATH level, most always fall back on the first few tries...on this new $1700 level. I'm expecting a new leg higher, as it breaks thru...the next target $1800 and the markets looks like it is going to help-out.
champ: @mgoodw $AMZN #Day-9 #Outside-the-Bollinger-Band --- I had a day-trade but I'm out ..for now and I would like to do the same tomorrow but only it and when the time is right and that could happen tomorrow but it might not... but I'm in no hurry and I won't force any trade but if it happens....$AMZN is a target for me.
riskmanager: @champ $AMZN #Bollinger-Band #Outside $AMZN still closed yesterday outside the upper two std dev bollinger band. Yesterday's high touched the 3rd dev band. Seems like it is quite pricey at the moment. It up in the AH to 1703, but I am rather cautious at the moment. Was hoping for more of a pullback or some sideways consolidation before the next leg up. That scenario seems to be in character with what the stock has done in the past. Guess the markets will have the final say.
Henry: @riskmanager $AMZN #BB looks like a plain old fashioned volatility squeeze to me. It's about to start phase 2 at a whole number 1700. Most of OMM was stopped out on a bull call trade, but I was too slow on the keyboard. I may get stopped out today or tomorrow. Looking at the slope of the rise: Jan to Feb, Feb to Mar, Apr to now, this doesn't look like it is a parabolic move. Like you I hope the stock takes a break on it's way to 2000. Be nimble.
DAN: Good morning. The futures are pointing to a slightly lower open this morning and frankly, we could use a rest. The S&P has been higher 5 of the last 6 trading days, and is up nearly 4% from the last low on May 29th. Take a look at utility stoc ...
JBed: $AMZN not looking so good. Getting killed on long calls.
JBed: $AMZN @Dan, what's your take on this? Looks like the continuation above $1700 is not happening.
Bob E: #FAANG $FB, $AAPL, $AMZN, $NFLX, and $GOOGL are down today!
Visit the Trading Forum to join in the discussion.
| | |
| --- | --- |
| Stock Price | $USD 1,974.55 |
| Change | 2.08% |
| Volume | 4,347,400 |
Amazon.com, Inc., serves consumers through its retail websites and focuses on selection, price, and convenience.
Request Video of AMZN
Already a member?
Sign in here.
Earnings
October 25th, 2018 - 2018 Q3 Earnings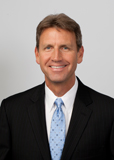 Dan Fitzpatrick
Stock Market Mentor gives you EVERYTHING you need to succeed in the market; all in one place. How easy is that? Dan Fitzpatrick and his elite community of traders share trading ideas, strategies and much more. Dan Fitzpatrick--a world class Technical Analyst, trading coach and regular CNBC contributor--gives you access to all of this with a 14 day FREE membership. Get started TODAY and start trading better TOMORROW with the following premium content:
Nightly video Strategy Sessions with a game plan for tomorrow
Got a stock you want Dan to look at? Just ask.
Patent pending video alerts instantly delivered to you when one of Dan's trading signals is triggered. This is not your typical price alert. This is a short video explaining the action you need to take to make money. No more "Woulda, coulda, shoulda"
Access to over 58,200 stock analysis videos
Access an ever expanding library (58,200) of educational videos that will save you time and make you money
Join a team of friends and traders that have one thing in common; a burning desire to succeed.

Become a Member Today!
Gain immediate access to all our exclusive articles, features, how-to's, discussion group and much more...
Satisfaction Guaranteed!
Your Stock Market Mentor membership comes with a 14 day, no questions asked, 100% money back guarantee!