Amazon.com Inc. (NASDAQ:AMZN)
Bands Volume 200 SMA 50 SMA 20 SMA Videos Alerts Articles Events

debeers: $AMZN-were we supposed to be impressed that Amazon canned 18000 employees who, by the way weren't in their warehouses. Amazon employs 1.8mm folks.
vitoB: $AMZN enough selling for me, stop at LOD or close enough to the recent low of 81.69 to give it a little more room , in avg 83.65 ...ish
vitoB: @vitoB $AMZN moving stop up to break even
vitoB: @vitoB $AMZN takin some off, keeping 2/3 at break even...some bezos talk might give this some volatility
vitoB: $AMZN moving em' up....they also delivered our new TV this morning...so you could put that in your retail margins bucket
vitoB: takin some more $AMZN here and will let rest run till stopped.
vitoB: @vitoB $AMZN new year, new rules, dont let new profitable swings run over fed announcements, all out of buys. so now it can really take off...but im exposed to other tech names at the moment
Docoof: #News $AMZN Amazon CEO Andy Jassy confirms company will cut over 18,000 jobs, more than initially planned. https://www.cnbc.com/amp/2023/01/04/amazon-says-it-will-cut-over-18000-jobs-more-than-initially-planned.html
vitoB: $QQQE ; pickin up a lot of the equal weight talk a la Santelli. lot more constructive than the $QQQ ...obvioulsy $AAPL and $AMZN related, but surprisingly (at least to me) that "tech" which no one wants is performing better than expected.
Docoof: @vitoB $QQQE $QQQ $AAPL $AMZN $RSP outperforming $SPY today.
vitoB: @Docoof $QQQE $QQQ $AAPL $AMZN $RSP $SPY see that confuses me, cause $AAPL is the highest holding and above both.
Rockstar: ...
The sectors I am focusing in on long are $XLB, $XLE, $XLI, $XLP, $XLV, $XME and $ITB. The market has lost the $XLF, $XRT, $XLK,$SMH and certainly the FANG stocks. Months ago we were discussing how in a bearish market the bears hunt for the weakest ...
joelsg1: @ruskinq2 $TSLA Not sure what that means, hard to borrow, increased fee? Kudos to @bRobert wherever he is for saying stock splits on this, $AMZN and others would just increase supply to short, right again.
ruskinq2: @joelsg1 $TSLA $AMZN for sure easier to short, and play options at a lower price point...supposedly max option pain for this Friday is $145, next friday $150...so a lotta lotta calls open vs puts
woodman: $AMZN 100% retracement of the March 2020 low. $META even worse. Incredible.
traderbren: @woodman $AMZN $META - yep, so much carnage out there, but you gotta luv these talking heads that said "it's cheap" as many stocks retraced 50+% .....cheap can get cheaper! ;-)
sagsworth: @Dan Seems like most "Smart Guys" are expecting a big yearend rally I believe both $AMZN and $AAPL will breach 100.00 someday. There was a famous quote of yours that went something like the stock market is set up to hurt the most people it can at one time. Would you repost this?
DAN: @sagsworth $AMZN $AAPL $AAPL and $AMZN aren't two stocks that should be owned (in my opinion). It's a function of whether they'll outperform the market. Hypothetical: Would you rather own $QQQ or $AAPL/$AMZN. The psyche of the typical Homo Sapien is hardwired such that we buy high because we think it's going higher and sell low because we think it's going lower. It takes time and effort to change your wiring.
sagsworth: @DAN $AMZN $AAPL $QQQ That should have been $TSLA and $ AAPL
Momentariness: $AMZN HOD
champ: $AMZN....at $90...and it is in play today.....and the next move is unknown, Trailing for Safety....
vcondry: @champ $AMZN $COST reports after the bell. will move amazon with it up or down im sure.
champ: @vcondry $AMZN ..........Yes sir....and I'm watching these $COST $LULU....and $MTN.
Docoof: @champ $AMZN $COST $LULU $MTN Good work today, champ. I have to say, I'm quite glad that you're a team player, because you play a big part in setting the mood or temperament in the Forum that I believe influences how people act/post. So, just a little thank you for that.
champ: @Docoof $AMZN $COST $LULU $MTN....Yes sir....we are all on the same team and I have to say....that the more Eyes we have watching Stocks and the Markets....the better it is for all of us..... ......News and Timings are really important for our profit, as we all know......and I follow you and I'm grateful that you are posting alerts,....because alerts are really the only thing that I work off of.....need #alerts-first and then I need positive Entry reasons, off of all the stock ideas.....off of Charts, News, Timings and Exits..... and that is exactly, what we are all about.
Momentariness: $AMZN Strong at the open
Docoof: #News (FWIW) $GOOGL, $MSFT, $AMZN and $ORCL awarded $9 billion Pentagon cloud deals. https://www.cnbc.com/amp/2022/12/07/google-oracle-amazon-and-microsoft-awarded-9-billion-pentagon-cloud-deals.html
traderbren: $AMZN - finally closed the downside gap at 89.48
Rockstar: ...
I am not looking to add any positions today unless I find some compelling opportunities. I want my short puts to expire, or be assigned and then study over the weekend, looking for opportunities that have arisen this week. Keep this one thing i ...
champ: $AMZN ...$91.70.....had positive News, because they announced that they had the biggest Holiday-Shopping-Weekend #Ever......Spec....because todays LOD might hold.
Margi1983: @champ $AMZN #Ever It never did touch the COVID low of 81.30, so you may be right. With a PE over 83, it is still expensive compared to the market and $AMZN revenue growth is good, but earnings are not very special. I think it will hit the Nov. 9 low of 89.87 again, although that is only about 2% below the current price. You may be right @champ
champ: @Margi1983 $AMZN #Ever .....I was Thinking.....so I was guessing, that because of that new real positive News..EVER....that LOD might hold-up today, if the Markets also Hold at these current levels......and if the Markets were to bounce, move-up higher......then this could maybe turn into a nice Hope-trade, off of Positive-news....... ......however direction is #still Unknown,....because #Market direction is the major Unknown....on this trade. LOL
champ: The Markets aren't going to do anything positive....because Investors are on Hold... because of Powell....the Fed Chair, he could talk the Markets down even lower.....so his Words will Matter...... and they have been doing a good job, at talking the markets down lower........ ......so it looks like the play is....Hold, Wait and Watch, for the next 60 minutes, if we can Hold that long.....because his speech will start at 1:30 ET. and it sure doesn't look positive for holding any Specs into his speech... ...so I backed-out of $AMZN for now..
champ: $AMZN...HOD....now we will see how everything closes.
woodman: @Henry $News $AAPL - Musk and $AAPL/Cook are brawling right now. Musk trolling Cook on Twitter. Apple reducing Twitter advertising, and some talk (originating from where I am unsure) about Apple possibly pulling the Twitter App from Apple store. (App ...
DAN: ...
There are other stocks to track, such as $DKS and $ETSY. One of the highest profile companies in the retail space is Amazon ($AMZN). This stock is dead to me, and it should be to you, too. Remember that prior big leaders in the last bull run are ...
Jazman0013: @DAN $DG $BBY $DKS $ETSY $AMZN Retail observations from the weekend. From the Northern NJ area of Rockaway on Friday it was rather tepid traffic. Met some friends and dreaded the ride. However, traffic wasn't there. Buddy went to Dicks Sporting goods and mentioned no crowd. I had to go to Costco later and it was also lighter than expected by far. Saturday necessitated a trip to Walmart. Also light. Sunday's trip to visit family passed Middletown mall, Nanuet Mall and the Woodbury Commons outlet malls in NY. No heavy traffic aside from that heading towards 95. Perhaps people are doing more online shopping. My friend who went to Dicks thought most people are shopping online. Anecdotal for the Black Friday weekend but I found it disturbing. Hopefully it was busier than it looked
AboveWater: @DAN $DG $BBY $DKS $ETSY $AMZN - Morning training - could you send out the link again - please??
Docoof: @woodman @joelsg1 @issues @bigbartabs @bb_b $TSLA $TSLS You're the cool kids, so I want to have a post in this thread. $AAPD = $AAPL Bear 1X $AMZD = $AMZN Bear 1X $GGLS = $GOOGL Bear 1X $MSFD = $MSFT Bear 1X $NVDS = $NVDA Bear 1.25X $PYPS = $PYPL Bear 1.5X $NKEQ = $NKE Bear 2X $PFES = $PFE Bear 2X #Crypto #Bitcoin $CONL = $COIN Long/Bull 1.5x
debeers: $AMZN-Goldman had a note out on $AMZN today. IMO $AMZN and discounters should do the best this year: This is from their note: LONG FORM' Amazon maintains "the largest share of implied holiday purchasing with 33% of consumers planning to spend the most at Amazon," followed by Walmart. As consumers search for value, Goldman expects a "highly promotional environment" across online retail platforms, with consumers holding off opening their wallets until they find deals. Almost 30% of respondents surveyed by Goldman plan to complete most of their shopping during the annual Black Friday sales event on Nov. 26 — providing a "healthy backdrop" for Amazon, Walmart and Ross Stores SHORT FORM: Think $AMZN and Wally's World for seasonal winners.
traderbren: $AMZN - getting closer to filling the downside gap at 89.48
scottrades: ...
Growth stocks like $AAPL $NVDA $AMZN $GOOGL are up but the patterns are still a bit sloppy, which is fine if you're in them already but just means the price action is less orderly and harder to get in without feeling like chasing.

I'm ...
DAN: ...
Now, we can't expect a lot of follow through from here, given more hawkish comments from the Fed. Higher rates mean a slower economy, and Q3 earnings really haven't been that great for all the mega-caps. $AMZN is really in bad shape. $AAPL is not mu ...
woodman: @DAN $NDX $AMZN $AAPL $GOOG $NVDA $META $LOL $TSLA - And I'm not betting on FAANG to be the "new" leaders out of this messy market.
AboveWater: $AMZN trying to take off
Angdionk: $AMZN got some volume on news of layooffs
debeers: @Angdionk $AMZN - i don't get this reasoning which isn't to say you are wrong. IMO when the economy is good, you see an $AMZN hiring--not laying folks off. When there are layoffs reaching crescendos, IMO avoid these. $AMD for example has cut back non essential folkls already and you don't see SU talking layoffs now---ergo stock UP.
Babutters: @debeers $AMZN $AMD same thing happened to $META. News of them laying of 11k and stock was up 5% PM. Maybe investors see it as being fiscally responsible? 🤷🏼‍♂️
phgruver: Interesting to see the discussion of $AMZN. I just put on a paper short, as I feel this fit's @Dan's criteria for a good short entry. It's up against resistance and turning down. I could be wrong, of course, which is why it's a paper trade.
debeers: @Babutters $AMZN $AMD $META -$AMZN layoffs IMO are a response to fewer orders on the site and hence less ad dollars going to them and the consensus that the economy is weakening especially retail. Whereas $META had been so mismanaged for so long that the acknowledgement that the Zuck had never consulted anyone else due to his own arrogance was actually a relief. Just IMO of course
vitoB: Selling more $AMZN. Only 1/8th left. Market today. Makes me think of Rocky 3, "come on, ur not so bad"
vitoB: $SOFI $DASH new swings selling 1/6 of $AMZN trying to drip this down until the weekend and trade around this
vitoB: @vitoB $SOFI $DASH $AMZN add $Z to this list. just momentum plays
vitoB: @Babutters $DASH $SOFI im lovin it, still in $AMZN and $Z
lauralynnee: $AMZN running up on good volume
vitoB: @lauralynnee $AMZN took 1/4 off now, right up to 13d, expect some pull back but 20d is 101
DAN: @lauralynnee $AMZN This is why shorting stocks that are obviously going lower is so risky. Just when you think the downtrend is going to continue, the stock snaps back viciously. It's a very tough game.
vitoB: @vitoB $DASH $SOFI $AMZN $Z takin more off $AMZN...they had the most timely cost cutting news article in the history of newspapers
vitoB: This is amazing, best day of the year, screw the 4% in two years. we just got 10% in a morning on tech names. but if there has any been a 'hedge funds are down big for the year and we gotta juice the books' today and yesterday are clearly the story, IMO. iv sold much more than bought today, not getting short on this, $Z is biggest position (and i started at 10AM lol ), then $AMZN then $DKNG then $ARLP. if we get this same CPI in Dec this all goes away..biggest drop in medical almost ever, this wont happen again, and energy is up since Oct. so I dont think 50 is off the table...im coming off the waffles syrup high pretty darn quick lol
phgruver: My short on $AMZN worked pretty well, too bad it was a paper trade. Learning....
vcondry: @phgruver $AMZN learning is a good thing...i would have been better off doing more paper trades this year and less real ones lol.
vitoB: @vcondry $AMZN yes wrong on this. once it did not get any follow through after popping through 5dma Mon or Tues should have closed as still lots of sellers,then bad association with big tech/crypto clearly trumped short term mean reversion trade.
vitoB: $AMZN feel a little like charlie brown...but its held yesterdays low when pressed, and its above 90 and vwap, and 5dma...still looking for a move back to upper 90s
vitoB: @champ $SSO #re-start ha nice. added to $AMZN
vitoB: $AMZN 5 up 2 down to me, still long. 5dma 92.10 where it just fell right back down, churning around 90
scottrades: No bounce yet on the TMLs. $AAPL $GOOGL $MSFT $AMZN
vitoB: $AMZN close to high of the day. If I were short I might want to protect some gains before someone announces a stake. so I'd coved some
vcondry: @vitoB $AMZN still in from your idea yesterday...glad its working.
vcondry: @vitoB $AMZN $FREY $PINS i'm right there with you except my early pop on $FNKO its been a pretty lame day here too. On the plus side this many negative days is sure to produce some green ones next week ... maybe as soon as monday if the dollar stays down.
vitoB: Purging all positions and placeholders in long term holds and trading. $AMZN $FREY $PINS. $GNRC Letting small remainder positions that are good profitable day trades run has been losing it all. So now the market can rally into the close.
vitoB: @vcondry $SPY you're all flippin welcome. Bought $AMZN back
vcondry: @vitoB $SPY $AMZN "come on in the waters fine..."
vcondry: @vitoB $SPY $AMZN now can you do something about my $LLY stock that hit its 52wk high today and then crashed 10 points down lol
bigreek42: $amzn acting well
vitoB: $AMZN long term support level to start a swing. 90.70
vcondry: @vitoB $AMZN I like the idea...taking a shot here too at 90.30ish
vitoB: Added to $AMZN largest position now quickly
vitoB: @vitoB $AMZN yes this is a falling knife on a longer term chart so will be quick to unload
vitoB: @vitoB $AMZN ugh just no lift. Still lotta people who have to sell it seems and no one is biting. Next spot
vitoB: $AMZN. Patience would have made this a much less stressful trade. New daily low before and now back through vwap. Swing again
vcondry: @vitoB $AMZN still hanging in on this one...gotta remind myself not to always expect instant gratification as long as my stops not hit.
vitoB: @vcondry $AMZN where did you have the stop?
vcondry: @vitoB $AMZN I set a $5 trailing stop on it. that was based on my maximum loss I would accept....went by your mention and then figured well whats the worst case scenario if this day really turns into a pile of sh*t later.
vitoB: @vcondry $AMZN don't like the fact that there was no escape velocity above the vwap. Even on some headline news which should be bullish for the stock
vcondry: @vitoB $AMZN freezing corporate hiring announcement I dont know if thats a good thing for the stock price or not but I do know some people that left my wifes place of work (IT Recruiter) to work for Amazon and I don't think they will be happy with this.
vitoB: Never liked the price action in $GOOGL and high valuation in $AMZN but never thought most all big tech would be in the 80,s and people would still be shorting
scottrades: My notes: $SPY Rejected at the AVWAP $QQQ Closed under the FTD $TNX Back above the 8EMA $TBT Back above the 8EMA $XLE Upside Reversal $TAN Bumping up against the 200 Day $CORN Still have this $INDA Still watching this for a trend change #Bitcoin Still chopping around 20K $SLB Bought some of this today $DVN Nice move off the 100 EMA $OXY Holding the 21 EMA. Earnings Nov 8 $DINO Working, Earnings Nov 7 $BSM Working, Earnings out of way. $FSLR Still going $ENPH Above the 8EMA $ARRY Just under the 50 Day. Earnings nov 8 $GOOGL New low, Watch for a bounce, but don't front run. $AMZN Watch for a bounce. $AAPL Watch the recent low. $MSFT Fresh Low $BJ Near the highs, Earnings Nov 17
debeers: Bearing in mind what @DAN says about how much you need to earn if you are even down 10% on a stock: year to date: $AAPL down 20.33% $MSFT down 34.26% $GOOGL down 40.02% $AMZN down 45.97% my single least fave stock: $META down 73.26% because Mark Zuckerberg doesn't listen to anyone but Msrk Zuckerberg
sgiseller: @debeers $AAPL $MSFT $GOOGL $AMZN $META zuck's number one task is to find a new barber IMHO
Rockstar: ...
Good morning. Dan posted and sent a great email last night about the generals. You know $MSFT, $AMZN, $AAPL, $META, $GOOGL and the "old leaders". I mentioned in an email over a month ago that the first stocks to get hit are the high ...
LeAf: Anyone picking up some $AMZN here for a quick 2% uptick ?
DAN: ...
$AMZN -- a blood bath...but finding support at $95. It's down 11.5%, and nearly 50% off its highs.

$META -- yesterday's low is holding. The stock is completely oversold and I wonder how many sellers remain at these levels. This could be ready to re ...
shoredriver: @LeAf $AMZN ....bought in after and pre market......
jambaman:
wijimmy: @DAN $AAPL $AMZN $GOOGL $META $MSFT $NVDA $ZM $TSLA @DAN ...... $$$$$$$$$.....Simply Awesome post .. You the Man ..
vcondry: @traderdl I think we have a decent risk reward setup with $GOOGL $AAPL $META $AMZN and several others that are "bargain basement cheap" safer play probably just to buy some $SSO though...less guessing even less risk.
DAN: ...
$AMZN -- Sold off below 3 standard deviations. This is likely to rebound a bit, but I sure wouldn't buy it. It's not where you are going to make money.
$MSFT -- Printing a higher low (absolute and relative to BBands). But $250 looms.
...
roddog101: @DAN $ROST $OLLI $SPY $T2108 $T2107 $DIA $IYT $MDY $IWM $QQQ $NDX $NVDA $AAPL $META $GOOGL $AMZN $MSFT $TBT $TWNK $LLY $SGML $HSY $SARK $VRTX $CECE $TA $SRPT $SRTS $GMAB Dan check out $INMD
Forexpro: ...
I would think that we're going to be data-driven in the early going, and we still have some earnings to look forward to (the "A Team", $AAPL and $AMZN). For some time now Dan has been urging us to look beyond the tech darlings of yesteryea ...
champ: @scottrades....Yes sir ....however the biggest #threat to the markets for now is....the ER reports from both $AMZN and $AAPL after the close......
Visit the Trading Forum to join in the discussion.
| | |
| --- | --- |
| Stock Price | $125.17 |
| Change | 0.74% |
| Volume | 23,522,400 |
Amazon.com, Inc., serves consumers through its retail websites and focuses on selection, price, and convenience.
Request Video of AMZN
Already a member?
Sign in here.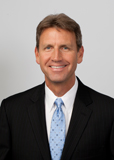 Dan Fitzpatrick
Stock Market Mentor gives you EVERYTHING you need to succeed in the market; all in one place. How easy is that? Dan Fitzpatrick and his elite community of traders share trading ideas, strategies and much more. Dan Fitzpatrick--a world class Technical Analyst, trading coach and regular CNBC contributor--gives you access to all of this with a 30 day trial membership for just $7.77. Get started TODAY and start trading better TOMORROW with the following premium content:
Nightly video Strategy Sessions with a game plan for tomorrow
Got a stock you want Dan to look at? Just ask.
Patent pending video alerts instantly delivered to you when one of Dan's trading signals is triggered. This is not your typical price alert. This is a short video explaining the action you need to take to make money. No more "Woulda, coulda, shoulda"
Access to over 90,400 stock analysis videos
Access an ever expanding library (90,400) of educational videos that will save you time and make you money
Join a team of friends and traders that have one thing in common; a burning desire to succeed.

Become a Member Today!
Gain immediate access to all our exclusive articles, features, how-to's, discussion group and much more...
Satisfaction Guaranteed!
Your Stock Market Mentor membership comes with a 30 day, no questions asked, 100% money back guarantee!