Amazon.com Inc. (NASDAQ:AMZN)
Bands Volume 200 SMA 50 SMA 20 SMA Videos Alerts Articles Events

traderbren: $AMZN - nice pulled to the 8 ema this morning and looks primed to creep higher into earnings at month end.
CraigReynolds: $AMZN Made a great recover from pre-market lows.
DAN: $AMZN @traderbren @CraigReynolds -- Good comments on $AMZN. Looks to me like it's under accumulation on a pretty even day.
champ: @CraigReynolds $AMZN --- Had a great entry this morning.
CraigReynolds: @champ $AMZN Yes, entered a small position.
traderbren: @DAN $AMZN - Thanks! Welcome back from the land of great tapas and jamon! I'm sure you had a great time!
Auto: $DT $KBH $AMZN $KSS $GE added $WING added next stop $100 $RAD short working
champ: $AAPL $AMZN, traders are dancing around...zig-zagging most everything. The news-media will keep spinning everything negative, nothing has changed, need to stay focused.
success: @champ $AAPL $AMZN it would be nice if they just pushed thru 1900 and get on with it
DAN: $AMZN busting out.
champ: @DAN $AMZN --- Been trying all day to move through $1900.
bRobert: @DAN $AMZN The . $QQQ s have it ADD . Very liquid calls
Henry: @DAN $AMZN it hit 1900 earlier today too. If I don't make this post, it won't hit 1900.01. Long stock, options short and long.
bRobert: $GOOGL .$FB $AMZN WEEKLY pinch out from long consolidation . $2700 weekly reversal potential . $AAPL $MSFT ." throw ins " . $QQQ .Diverse beta play . Long calls .
Wykeman: @DAN $AMZN move started while you were away
champ: $AMZN @ $1,903.59, also closed on HOD, investors will see if it can hold onto these gains and move-up a little more tomorrow, I'm swinging.
DAN: @Wykeman $AMZN Que Lastima. Lo siento. I hate it when that happens. 8-0
baronp0329: @bRobert $SPY Robert, agree that the market is overbought and the momentum is strong with pullbacks being bought heavily. Had a high percentage in cash by last Friday but put it back to work today with day and swing trades. Had an excellent Realized Profits today with stocks and calls on $AMZN $CRWD $ROKU $DDOG and even $PTON (closed stocks and Calls today before it closed below my stop). Have to continuously remind myself to stay humble since the market can turn on me PDQ (Pretty Damn Quick). Best of luck with your trades.
champ: @baronp0329 $SPY $AMZN $CRWD $ROKU $DDOG $PTON ---- Yes, have to be able to dance and swing. The News-Media, is part of the problem and they are not going to let-up.
baronp0329: @champ $SPY $AMZN $CRWD $ROKU $DDOG $PTON Thanks Champ. Another awesome day of profits but totally agree, have to stay flexible and trade what the charts are showing me. Good luck with your trades.
DAN: ...
$AMZN -- This has $000 written all over it...at a minimum.
$AAPL -- Accelerating the upside.
$NFLX -- even NFLX is working. (Did they win anything last night? I didn't watch).
$GOOGL - $1600 Measured Move target.
GSL Changes:
$INMD -- stopp ...
bRobert: @baronp0329 $SPY $AMZN $CRWD $ROKU $DDOG $PTON Everyone is a trading guru in a melt up market. Ride the wave with risk management. Raised trailing stops/partial profits
antfarm: $AMZN Took part off of my Jan 1785/1995 BuCS to lock in some profits.
champ: $AMZN...HOD, making another run... but zig-zagging.
geotheo: $AMZN Just moved above the VWAP on the 5min chart. Maybe an entry.
Richlion1: @geotheo $AMZN I have started position from below. And bought a little more.
champ: @Richlion1 $AMZN @ $1843.00 --- I'm recently back-in and I'm also expecting a move into earnings. Repositioning because of Tax reasons, is my guess, off of that $1900.00, high, another nice low this morning at $1832.
bogiedog1: @geotheo $AMZN I bought some a few weeks ago too. Would like to see a sustained move above $1900.
CraigReynolds: @bogiedog1 $AMZN Seems it should do well in this environment, been trading spreads. They do well but fall hard, then back up. Weekly movement 50-80 points. I would love to see movement in 1900 also and sustained.
geotheo: $AMZN Buying coming in here at the end of the day.
Geewhiz: @geotheo $AMZN Volume for the day less than half of average.
champ: @geotheo $AMZN --- I also added a little, up $15, off of LOD.
champ: @Geewhiz $AMZN ---- 20 day average volume is 3.3m, todays volume is 2.41m.
Geewhiz: @champ $AMZN Thank you.
champ: @Geewhiz $AMZN --- YW, but I only knew that because I was watching the daily volume, volume was not bad....but there was a lot of zig-zag volume, as always included. This could be a nice set-up, for the start of a slow earnings move, is one guess, to think about.
Ajax4Hire: Closing long-term holdings now and moving everything to cash. I can always buy it back(at the beginning of the new year). Forces me to re-evaluate my reasons for a position. Closing out the 2nd decade of the 21st century. Happy New Year to everyone. See you Thursday, January 2nd, 2020. Sold: $AMZN at a heafty gain, whoo-hoo; $BP at a mild gain, almost all thru Dividend payouts, meh; $DIS at a good gain, yeah! $EDU at a miniscule gain, meh; $GNRC at a mild gain, yeah; $MSFT at a heafty gain, whoo-hoo, shoulda bought more! $SHW at a mild gain, yeah; $WMT at a small loss, ugh. I sold $DIS-Disney, ahhh, but kept my WDW-Disney World Annual Pass. New Year's Resolution: go to WDW once a month.
indigo1948: @Ajax4Hire $AMZN $BP $DIS $EDU $GNRC $MSFT $SHW $WMT - very nice-considering same liquidation process.
champ: $AMZN @ $1850.00, seems to be hanging around this level, watch for entry.
grcjr: @champ $AMZN - Good morning. Earnings Whispers believes (not confirmed) that $AMZN will report 1/23 after the close. Watching for news on the Holiday and return numbers as well as something solid on Jedi (could go months without an award).
champ: @grcjr $AMZN, LOD, was @ $1840.00 --- Hard to guess what is going on today but it is much easier to guess that they will beat on earnings. I agree that this stock should be higher before they report, on 1/23/after, small size works, for me, for now. Spec guess...
CraigReynolds: $AMZN like a number of others, see buying (above VWAP) since noon but just going horizontal.
champ: @CraigReynolds $AMZN ---- My guess is, the Holiday low is in or real close on $AMZN, at LOD, @ $1840.62.
CraigReynolds: @champ $AMZN My bad, thought my eyes seen stock above VWAP. Think I will close up shop for today, my eyes going bad.
champ: #Trades, only these 7-moves today ---- $TSLA, Out this short-trade, took profits going into the close. $AAPL, $AMZN $MIK and $DECK, back-in these 4 positions and I'm up for now. I posted that I did repositioning last week....$GUSH, $NUGT and I'm only still holding these 2- swing ETF's positions, for now. .....$MA, I also had a small swing position and I back-out on the open, with a small loss. .....$GOOS also back-out on the open but back-in with a small spec-swing, on the close.
Henry: Time to rise and shine. In accident analysis, there is a common scenario where the person involved believes "this can't really be happening" That was me watch $AMZN calls climb higher and higher yesterday, without me. At least I own some stock
grcjr: $MSFT $AMZN $AAPL $AMT $NVDA - stocks I'm watching before the open.
Auto: $CHNG $SHAK $CPRT $JD $LEVI $AMZN added $PTON continues south short working watching $RAD for a short 8>)
success: $AMZN . .having a tough time punching through 1900 . . needing a rest I suppose
champ: @success $AMZN --- As expected but it just needs a market that isn't zig-zagging, dancing around like it did this morning. Everyone starts to scream, it's over it's over....however most expect too much, up over $100 in just 2-days....and that is a great move. Earnings are not until 1/30, should make another nice move before earnings...an earnings move, the guess is, add-on around this level or wait and add-on later, at maybe a higher level, after the move through $1,900.
sniper: sold $amzn yesterday at 200sma swing trade,emotion fomo,at least Im honest
baronp0329: $AMZN, at LOD. NP, took profits yesterday on remaining 1/2 of @Dan Jan BuCS.
Cat: @baronp0329 $AMZN where can I see Dan's trades? I am new here...
baronp0329: @Cat $AMZN Welcome @Cat. @Dan has another membership subscription section for his and @Bridget option trades called OMM, Options Market Mentor. I have made very good profits from Dan and Bridget's recommendations. Best of luck if you decide to join.
Henry: @baronp0329 $AMZN The growth stock list is on the right of this page. Dan's on vacation for 2 weeks but normally he discusses these in the nightly videos. Not everything on the GSL is necessarily at a good buy point right now. It's the kind of thing you need to follow along with.
baronp0329: @Henry $AMZN Thanks Henry, but I'm aware of the GSL list window. I thought @Cat was asking about Dan's $AMZN trade and I told her that Dan recommended a Jan BuCS for the OMM members, and that I took profits yesterday.
scottrades: My notes for today: COTD: 11 Days of Short interest? Yes please. Here's your trade on $KRNT. $SPY Gap up and sell off. Trend is in tact but as I've been saying Don't be afraid to take profits. $QQQ Ditto $GDX Watch this next week. $AMZN Look for a test of the breakout. $RH Watch for this closer to the 50 Day $KO Trending higher. Look for this on a pullback. $PEP Firming up at the 50 Day. Watch above 138 $SNBR At the 50 Day. Up on a Red Day! $APPS Out of this. $LSCC Out of this. $FFTY Going sideways. $SMPL Trying to Squeeze higher. $CWEN Watch above 20.35 $CIO on @Dan's Code 33 List. Back at the 50 Day. Pays a 7% Divy. $TDY Long base, support at the 50. Needs volume above 351
Wykeman: $AMZN could be starting a move up and out.
scottrades: @Wykeman $AMZN It's looking good. It needs a move above 1830.
champ: @Wykeman $AMZN --- I'm holding a position, today is test-day, on this move through $1800.
Wykeman: $AMZN decent vol on slow day. Long.
champ: @Wykeman $AMZN --- Slow green volume is the best kind of volume, if seller's step in, then volume will pick-up, hopefully these are swing traders.
champ: $AMZN, strong #News is moving this stock...sales are up 18.4%, they account for 1/2 of that.....
Auto: $AMZN $ZM $AUY $GOLD $CHNG added $PTON short working 8>)
champ: $AMZN @ $1,831, HOD, for now....talking about volume, this stocks volume is climbing fast, at this current speed, it will be over the daly average on the close.
jjohn: @champ $AMZN I saw the stock hesitating at 200day ma and sold all my calls. Too soon!
champ: @jjohn $AMZN --- Maybe sold to soon but don't be late getting back-in. In and Out and then back-in, really does work.This stock is working off of strong news today, follow the news. This is a huge target, off of strong sales.
Wykeman: @champ $AMZN very strong today. This is not mom and pop buying a 1840 stock with that kinda vol. Yahoooooooo!
champ: @Wykeman $AMZN --- Yes, this volume is not Billy Bob and Mary Low.....I added a little.
champ: ...
....It would not be a surprise #if any trader or investor would say, that they didn't know where the price of $AMZN, $AAPL or the Markets are going... on a daily basis but they could sure guess. $AAPL, is Day-5 and on $AMZN this is Day-1, on both o ...
stairm01: @champ $NUGT $AMZN $AAPL $GUSH #if Gold stocks have had a nice run (25% for NUGT in 3 days). I sold my NUGT shortly after the open for a 16% profit. It could move higher, but getting in on a pullback at this point is a better move.
champ: @stairm01 $NUGT $AMZN $AAPL $GUSH #if ---- I know that you will not really be #surprised, if I was to say to you, that you are #not the only trader, that is working this ETF, or other gold trades, around their core positions. Good Work!
jjohn: @champ $AMZN Took your advice and got back in an hour ago :)
champ: @jjohn $AMZN --- Yes, sure why not, today was entry... but don't ever change what works for you. But all positions that you move-off of, are always targets for re-entry. It really is OK, to move In and Out and then back-in again and repeat.. for Profits. Yes why not, you can take profits anytime you want, No-One is watching you...when you work for profits, there are #No rules at all....remember #you-make-the-Rules.
stairm01: @champ $NUGT $AMZN $AAPL $GUSH #if #surprised #not Yep, for sure. I took profit on NEM and RGLD options as well. Still holding KL stock as it's in the gap filling process. Longer hold for me. Still appreciate all of your posting. Riding AMZN today as well with options and have taken off some very nice profit and letting some run. Two years straight Dec 26 has been a super day.
champ: @stairm01 $NUGT $AMZN $AAPL $GUSH #if #surprised #not --- Don't tell everyone, that you are taking notes. Yes work, what is working....Yep, all we can do is keep on working....and I know that you had a plan, because you are still on that plan.
success: @champ $NUGT $AMZN $AAPL $GUSH #if long $AMZN 1760 Jan 20 calls from below . . up 181% on last trade and 202% on first trade . . not sure given a little less than 30 days I want to sell quite yet . . thoughts
champ: @success $NUGT $AMZN @ $1,860 for now....Yes I agree, as you know the next slow down is that resistance level at $1,900, then after.. back-up to $2,000 but don't know how many days, it will take to tear down that $1,900, $$$ road block, could be hours or days, timing is always unknown, could even stall-out.
champ: @gwenzee $AAPL --- Yes, $AAPL, is also the largest retailer in the World, with sales, with a market Cap of $1.3T trillion $$$'s and a manufacture, they have profits on sales, service and also manufacturing. .....$AMZN, has a market Cap of $887 B .....$T ...has a market Cap of $284 B,..telecommunications is very hard competitive business.
champ: $AMZN up 4.33%, for now..., volume today is almost double and is at 4,783m shares, the 5-day, daily average is 2.853m.
Wykeman: @champ $AMZN I raised stops. I am looking for 1918 first. Then potential 2000. We shall see.
champ: @Wykeman $AMZN ---- I'm expecting some type of zig-zag, before $1900, I'm guessing.
ckonelli: @champ thanks New to the forum $AMZN do we jump out or hold thanks
champ: @ckonelli $AMZN --- Great question but I don't know the answer, however I'm guessing that I will be swinging partial.
champ: $SPY, buy orders going into the close...$AAPL and $AMZN, are both HOD.
scottrades: My notes for today: COTD: $LSCC Nice Triangle Watch above 20. $SPY Decent close. Low Volume but still in trend. $QQQ Still going, let it work. $GDX / $NUGT / $KL / $FNV / $AUY: Consider a partial stop at LOD. I think it goes higher but you may get a chance to buy some lower if it drops. $AMZN Monster Move today, biggest bull volume in months. $GOOGL Moving out of a base. $AAPL Looks like it wants 300. $TREX Good entry today. Top below 87 $DOCU Keep it on watch. Nice base, watch above 75.50 $APPS Watch for a pullback to the 50. Needs volume. $SBUX Not doing anything wrong, but it's putting people to sleep. $UBER I have a position...looking for a bull break. $LYFT Right at the 50. $OLED Clean break on volume. $EPAM Breaking out of a base. $GLOB Hasn't come back to test the break yet. Watch for that.
CraigReynolds: $RGEN $PANW $GDX $PAGP $INTC $AMZN Looks like these could continue but sold all my Calls in each stock because they approached/beyond 2BB and did not want to give up profits, 90+% in of the stocks. Biggest payday since joining SMM.
scottrades: @CraigReynolds $RGEN $PANW $GDX $PAGP $INTC $AMZN Congrats Craig. Great trading!!
champ: $DJI $SPY $QQQ $IWM $MDY and $AMZN $AAPL, looks like everything closed on HOD and also another new ATH, except $AMZN only closed on HOD ---
......The markets had a really strong close today, all the major Indices close at another new ATH's. This San ...
RedLeaf1: #OT #Offtopic $BBY I just got some personal insight into $BBY's ability to compete and coexist with $AMZN. On 12/23 I submitted a last minute order online for small stocking stuffers (computer accessories, Logitech stuff) and selected free shipping. FedEx left the box on my doorstep before 9 am today with FREE shipping. I placed a second order this morning (items just for myself) before 10 am with an expected delivery of Jan 02 and selected Free Shipping (same day delivery costs $25). I just received a text that it will be delivered TODAY by 8 pm! And Free Shipping! Awesome sauce. They are going the extra mile to make customers happy for Christmas/Hanukah.
champ: @RedLeaf1 $BBY $AMZN #OT #Offtopic --- On $BBY, I have a large swing position. I posted that they have been delivering 7-days a week, for the past few weeks, is why I have a position.
RedLeaf1: @champ $BBY $AMZN #OT #Offtopic I will be starting a $BBY position, too. They are serious about making customer service work.
Parman: $AMZN Going into a squeeze on the weekly chart.
champ: @Herb $SPY $SSO $FTNT $AMZN $LULU $MOS #Quadruple-Witching #Year ---- Is this a question or a riddle...?...or were you maybe drinking or smoking something when you posted this last night.
grcjr: @champ @DAN $AMZN - agree with your comment re news. I'm wondering if 12/26 or the week after will bring news. Huge profits? No profits? Buying $FDX or $UPS?
DAN: @grcjr $AMZN $FDX $UPS Hard to say, grcjr. The stock is not in a great position, being below the 200-day moving average. It's been an underperformer.
champ: ...
......No real moves today, on my swing positions...I only took profits on $FTNT, $AMZN and added a little to my $LULU-swing. However I did add this new position $MOS.
......With-out any negative news, this looks like a nice set-up, for Christmas we ...
sniper: @champ $SPY $SSO $FTNT $AMZN $LULU $MOS #Quadruple-Witching #Year thanks
Herb: @champ $SPY $SSO $FTNT $AMZN $LULU $MOS #Quadruple-Witching #Year $MOS was a January Effect choice for The Fred Report,
Sher: FYI Posts - Latest 1 day change: Gold/Silver: $AEM +0.03%, $AG -2.33%, $AU 2.05%, $AUY 1.39%, $BVN 1.16%, $CDE 1.39%, $DUST -3.27%, $EGO 1.68%, $GDX 1.07%, $GDXJ 0.41%, $GFI 2.91%, $GGN 0.71%, $GLD 0.01%,$ GOLD 3.11%, $IAU 0.00%, $JNUG 1.74%, $KGC 1.90%,$ KL -0.31%, $NEM 1.26%, $NGD -0.12%, $NUGT 3.07%, $PAAS 1.31%, $PVG 0.88%, $RGLD 1.24%, $SLV 0.13% Retail: $AMZN -0.37%, $BBBY 4.98%, $BBY 0.75%, $BOOT 3.99%, $COTY 0.36%, $DG 0.08%, $DLTR -0.23%, $ELF -1.97%, $FIVE 0.36%, $GOOS 0.81%, $GPS 2.37%, $JWN 3.03%, $KSS 0.79%, $LOW -0.01%, $LULU 0.60%, $M 3.12%, $NKE 0.92%, $OLLI 0.98%, $TGT -0.23%, $TJX -0.41%, $UA 1.82%, $ULTA -2.30%, $WMT -1.17% Solar: $CSIQ -3.42%, $DQ -2.27%, $ENPH -0.43%, $FSLR 0.34%, $JKS -3.41%, $RUN 2.66%, $SEDG 0.46%, $SPWR 0.76%
stateofmusic: $AMZN Any thoughts on new starter position today with stop below $1764?
Visit the Trading Forum to join in the discussion.
| | |
| --- | --- |
| Stock Price | $USD 1,993.12 |
| Change | 4.54% |
| Volume | 5,093,970 |
Amazon.com, Inc., serves consumers through its retail websites and focuses on selection, price, and convenience.
Request Video of AMZN
Already a member?
Sign in here.
Earnings
April 23rd, 2020 - 2020 Q1 Earnings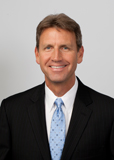 Dan Fitzpatrick
Stock Market Mentor gives you EVERYTHING you need to succeed in the market; all in one place. How easy is that? Dan Fitzpatrick and his elite community of traders share trading ideas, strategies and much more. Dan Fitzpatrick--a world class Technical Analyst, trading coach and regular CNBC contributor--gives you access to all of this with a 14 day FREE membership. Get started TODAY and start trading better TOMORROW with the following premium content:
Nightly video Strategy Sessions with a game plan for tomorrow
Got a stock you want Dan to look at? Just ask.
Patent pending video alerts instantly delivered to you when one of Dan's trading signals is triggered. This is not your typical price alert. This is a short video explaining the action you need to take to make money. No more "Woulda, coulda, shoulda"
Access to over 69,200 stock analysis videos
Access an ever expanding library (69,200) of educational videos that will save you time and make you money
Join a team of friends and traders that have one thing in common; a burning desire to succeed.

Become a Member Today!
Gain immediate access to all our exclusive articles, features, how-to's, discussion group and much more...
Satisfaction Guaranteed!
Your Stock Market Mentor membership comes with a 14 day, no questions asked, 100% money back guarantee!