Amazon.com Inc. (NASDAQ:AMZN)
Bands Volume 200 SMA 50 SMA 20 SMA Videos Alerts Articles Events

utex72: @champ $AAPL $AMZN $MSFT #Top-Rules #Common-Sense #News-Driven #Timing Thanks for your reply, it helps clarify some issue that I struggle with. I appreciate you sharing your knowledge, it really helps.
champ: ...
.......This market, is #News-Driven and that is not going to change, anytime soon. Long-Term, can and does work but I don't see very many stocks, that I would say are long-term buys RHRN. However investors could say, that $AAPL $AMZN $MSFT and other ...
champ: @utex72 $AAPL $AMZN $MSFT #Top-Rules #Common-Sense #News-Driven #Timing...YW, anytime...and nice fish, been there, done that, many times.
spmeyers: @champ $AAPL $AMZN $MSFT #Top-Rules #Common-Sense #News-Driven #Timing I'm curious how you define Swing vs Short-term trade; I tend to think of then as the same more or less
debeers: TOP DECLINERS TODAY-$AMZN$,BA,$SHOP $NFLX$MELI$NOW$MRTX$IAC$RNG
shoredriver: ..OT...Schwab announced they will "soon" allow the trading of fractions of stocks..$BRK-b, $AMZN...etc.....
scottrades: ...
$AMZN Earnings coming up in 7 Days.
$FB Top of the Range with declining volume. Would like to see a PB to the 50 Day.
$BRO High Base in an uptrend. Earnings in 11 Days. Watch above 36.50
$GSX Mentioned by Dan. Looking for continuation tomorrow.
$TG ...
champ: $AMZN, HOD, this is still in play.
stairm01: @Ringo $DAN $VEEV $VEEV $SAM $MELI $ODFL $XPO $IYT $CX $BA $SPLK $ABMD $ALGN $SDC $ALGN $SDC $ALGN $SDC $CC $UAL $EHTH $HIIQ $MRCC $MRCC $ABBE $STNE $SPX $NDX $MTUM $FFTY $XHB $LGIH $HOV $MDC $TMHC $PLMR $IBP $GLOB $BOOT $LULU $EDU $ESNT $VEEV $IPB $ ...
champ: $AMZN...HOD.
billfumick: @champ $AMZN Sold 1/2 = 50% from yesterday... Can NEVER have enough when your "right", smh
champ: @billfumick $AMZN ---- I'm still holding....had entry this morning.
borden_john: @billfumick $AMZN good call, nov 1 1750 calls here. Which one did you play?
billfumick: @borden_john $AMZN
billfumick: @champ $AMZN I still have the 10, sold 10 earlier....
champ: @billfumick $AMZN --- Very nice entry and it never hurts to take some profits off, that always works, for sure. Need to see what happens going into the close...and retail is working today, and this is the largest name in the sector, almost double $BABA...but still not as large as $AAPL. ........Always do what works for you and I sure don't know how this is going to play out today....and never do.
spmeyers: @billfumick $AMZN up against 50-day; important test
champ: $DJI ---- On the $SPY, many could say that the turn has already started, some are believers and others aren't. On entries, all traders and investors have to figure out, what positions that they want too slowly start to move into, all new positions start out as Day-Trades. It sure looks like entries have started, timing and entry size, is up to each trader...because there is always risk in the markets. On new swing positions, decisions need to be made daily, on swing size. For me, I took profits on all ETF, and other day-trades, like $AMZN and $OLED but I will be swinging all my investment positions .
billfumick: $AMZN #Long Calls
champ: @billfumick $AMZN #Long --- I'm watching but the markets don't really know what to think about this Phase 1 trade deal, that hasn't been put on paper, yet. Many retail names are taking a rest today, along with everything else...and the close today will be important, again. Market directions, is flat for now because all of the spinning, that is going on but everything is spinning and will continue.
billfumick: @champ $AMZN #Long I agree, I'm just expecting a little strength heading into earnings. It's been outta focus for most. I only bought a few, not my normal size...
champ: @billfumick $AMZN #Long --- It should, I agree.
billfumick: @champ $AMZN #Long what they should do and actually do, lol... ouch my axx hurts
billfumick: @champ $AMZN #Long lookin "perky"...
champ: @billfumick $AMZN #Long --- Stocks need a green market, looking a little better now and so does Amazon, really does mostly,..just zig-zags around with the markets, just like most everything else. Many of the green stocks are working off of some type of positive news, in the stock or in their sector.
issues: @billfumick $AMZN #Long There's increasing competition even from $WMT. I bought some vitamins on-line with WMT who goes through a vitamin dealer just like AMZN does. I see WMT as real competition on-line for the Amazon River !
billfumick: @issues $AMZN $WMT #Long I don't!
Ajax4Hire: $ROKU - ROKU Inc. Someone(s) is buying 1M shares at the open on the last few days. Explains the open peak. ROKU is a new-tech company providing Multi-Media(TV) to the age 20-40 (and also to me but I'm not in the 20-40 age range). It is what kids use these days instead of Cable/Satelite TV. HULU, PlutoTV, Peacock(NBC, $CMCSA), CBS All-Access($CBS), Netflix($NFLX), Amazon Prime($AMZN), VUDU, Playstation Vue($SNE) and Disney+ all steam on $ROKU. (Like how I started with HULU and ended with DisneyPlus; $DIS owns both, ha!)
champ: @spmeyers --- But maybe you should say, I don't see anything that I want to swing, for now. Why swing a new entries, investors only swing a new position, when they feel that they can...why swing, your swing standards better be high and if they aren't, you better think real hard about that. .......Day-Trades, are great profit tools, in markets like this, just take the huge $$$'s. I had 8-day trades working today but I posted only 4, $AMZN, $AAPL, $SSO and $SOXL, I took profits off on all...but timing on entries are always hard, even when your entries are small, 1/4th size. Take the profits off on all momentum plays and repeat daily but only if you have timing...market and stock timing, wait for entries and most of the time entries are not on the open, the first move most always falls back.
champ: @bwcarnation1 $LULU --- Zig-Zagging, dancing, follow the retailers, $OLLi and others. However $AMZN, is still lagging, for now.
champ: $DJI +120, $SPY 1.95, $SSO 1.60, $AMZN 16.00, $AAPL 1.50 ---- The markets seem to be holding around this level, looks like traders/investors are just waiting for some type of positive news.
champ: $SSO $AMZN $AAPL, all HOD, still holding.
champ: Took the profits on all ETF's, also on both of these Day-trades..$AMZN and $AAPL, but swinging investment positions.
debeers: $MSFT/$AMZN/$AAPL/$NSRGY- In a few minutes CNBC, always a day late and a dollar short will tell you where teens are spending their dough. See above.
DAN: ...
$AMZN -- Broke down through 1750.
$TEAM -- after Saturday's class, why would you EVER look at this stock?
$GLOB -- same question.
$CPRT -- Growth stock stopped out. Holding up well...just not quite time to buy.
$LHX -- Promising...but not n ...
billfumick: $AMZN approaching #deathcross smh
brett_anderson: @billfumick $AMZN #deathcross what is a deathcross?
billfumick: @brett_anderson $AMZN #deathcross When the 50 day moving average crosses downward over the 200 day moving average. The name kinda speaks to the stocks anticipated direction when that happens, lol.... FYI, When the 50 crosses over the 200 going upward, That's called "the golden cross"
brett_anderson: @billfumick $AMZN #deathcross thanks - heard the term before, but never really got the idea. too bad we don't have a 'like' button, so i could just like your post!! hahahaha
bRobert: $DRIP . trailing stops . Long . $110+ . Look for pb/bounce . Likely to be brief. $LABD . Phase 3 watch . $31/32 . c& h . $HD . short Working very well . H&S top trigger $212 . Gap fill . $207 very possible as well Long puts $QQQ . Long puts . $AMZN . WEEKLY h&S . top triggered . $1500 target . $FB . $160 . $NFLX . $225 . Long puts $JPM . $C . $GS . Gaps being filled . Bottom of range targets .to start. Range breakdown would be very ugly. $GS there . Interesting group heading into earnings soon.
bRobert: @brett_anderson $AMZN #deathcross Daily/WEEKLY h&s . top trigger in motion . . More weight Look for failed bounces to add . $1500 measured move target Using $QQQ for short exposure.
debeers: $$EL/VS $ULTA/$AMZN-At the end of the day, you can load up on $ULTA if you want to.....On the other hand, if you actually want to make money, you buy $EL. its your thing---do what you wanna do. here's why in this space: 1 year return 34.5%/3 years 124.9%/5 years 177.2---Year to date up48.73% $AMZN-Smoochies to my friends who said "are you out of your mind???? or words to that effect.Thanks
bRobert: $AMZN . May see double bottom bounce/throwback . towards . $1750 . Took profits . $QQQ . Looking to reload on failed bounce . WEEKLY h&s . top breakdown
bRobert: $FB $165 range breakdown target $AMZN h&s top $1650 Short $QQQ Easiest
bRobert: $MSFT WEEKLY H&S top roll over OR daily range breakdown could test 200d $120 area $AMZN WEEKLY h&s top in motion $GOOGL failed wedge breakout morphing into breakdown 200d and below in the conversation Value down the road when the dust clears Don't fight the tape Long $QQQ puts Partial profits $FB dip <200d could trigger even more selling $150 in the conversation
bRobert: @bRobert $GLD $AMZN . Look at the WEEKLY h&s . top . next This early . holiday "sale" could test $1500 . or lower . $HD . sitting on neckline . Double top M . or . h&s top depending upon your artistic . impression . . Same target . $225ish . $235 . top . $215 . target . with trigger < neckline . Looking for a failed bounce and trigger .
bRobert: $FB . dip <200d . Small bounce . off LOD . $162.50 . target . Following . $AMZN <<200d . $GGOGL . not too far from 200d . $1050 . range breakdown target with sustained move . <200d .
champ: $AMZN, turned off of LOD.
billfumick: @champ $AMZN Tried a few $AMZN calls....
debeers: @Sluggo $SFIX -No sir, i don't but follow a lot of retail that i'm not in. I want the retail i have to have 3 venues: physical, digital, presence on either $FB or $AMZN.
Sluggo: @debeers $SFIX $FB $AMZN I tried $BOOT and that didn't work rightly. The only retail I have is $ZUMZ right now.
champ: @Sluggo $SFIX $FB $AMZN $BOOT $ZUMZ ---- I'm holding a position in $ZUMZ, from below and they are going to be at a Consumer Conference tomorrow, 10/3, could get a bounce tomorrow, off of any new positive news, I'm looking for an #updated on strong sales numbers. They reported really strong earnings numbers, on 9/5 and guided higher.
Sluggo: @champ $SFIX $FB $AMZN $BOOT $ZUMZ #updated Thanks for the updating of the scoop on $ZUMZ.
bRobert: $AMZN < 200d $FB follow the leader h&s top Range breakdown. Extreme long term value but don't fight the price action
jeffslm: @bRobert $AMZN $FB - These are gifts being given to be opened up in a couple of years or so.
Sluggo: @jr3345 $HIIQ $CGC $CRON $CGC $CRON $CGC $CRON $KBH $LGIH $FB $BYND $MCD $BYND $MCD $BYND $MCD $BYND $MCD $SPR $BA $QQQ $QQQ $ITB $LGIH $HOV $JBL $BA $SPY $XHB $ITB $SPY $XHB $ITB $SPY $XHB $ITB $CGC $CRON $HEXO $TLRY $VFF $URI $HRI $I $VMI $ALGN $I ...
Sluggo: @bRobert $HIIQ $CGC $CRON $KBH $LGIH $FB $BYND $MCD $SPR $BA $QQQ $ITB $HOV $JBL $SPY $XHB $HEXO $TLRY $VFF $URI $HRI $I $VMI $ALGN $BX $KKR $SYK $KLAC $LRCX $TLT $XLU $GDX $XLF $JPM $GS $C $NOW $GOOS $ZBRA $psx $GOOGL $GLD $MTUM $FND $ESNT $CPRT $HX ...
shoredriver: $TDOC...Down on $AMZN rolling out similar to their employees(for now)...Leerink states it is actually positive and maintains 90 price target.....
champ: $AMZN...around HOD up $40 off of LOD.
billfumick: @champ $AMZN Nice Pivot today.... #Long Calls
billfumick: Trying a few $AMZN calls here at the bottom of the range.... #placeyourbets :-)
DAN: ...
$AMZN::"AMZN is looking weak. I am considering selling the 1850/1860 bear call vertical spread, October monthlies but will not hold to expiry. What do you think of this? (Will probably close the positions when I capture 60% of the max premi ...
jonwest88: @DAN $KO $BA $PG $SPX $NDX $MTUM $CPRT $ESNT $FND $HXL $STNE $TWTR $DELL $TSLA $NIO $AUDC $PLMR $MSFT $GME $IGV $SNPS $ANSS $RCII $SERV $LGIH $ELF $SHOP $AMZN Where was the stop price listed for STNE? I looked through what I thought were all the post since it was first put on the GSL. 2) Where can we access the price when each stock is put on the GSL, and where are the stops listed? If they are hidden somewhere in one of the hundreds of post on the forum, I cannot sift through the forum all day long looking for a quick update. BTW, wouldn't you email the members when stop or buy is hit? We did get an outdated alert on SHOP today which you, Dan, quickly corrected. Thank you
champ: $AMZN @ $1786...up $20 now off of LOD, might continue.
wdcobler: $AMZN, BX and AMT gapped up at 12:19. Does anyone have insight to the reason?
bRobert: @wdcobler $AMZN More aggressive Buyers . Good companies Good stocks with great charts Do you need a reason for a small pop?
wdcobler: @bRobert $AMZN I was curious as they all popped at the same time.
debeers: @wdcobler $AMZN -$BX up on the Hembla sale to Vanovia.
champ: $AMZN @ $1795, small volume kicked this stock up to HOD, in the AH's trading, up around $30 for the day, if this holds. I'm holding a swing, posted earlier today.
champ: @baronp0329 $SPY $SPX $AAPLwill --- $SSO, bounce a little over $2..$AMZN bounced $20, for now.
billfumick: A bit anticipatory but basing none the less.... #Long small $AMZN
shoredriver: @billfumick $AMZN #Long ...Think they call it premature execution...don't worry it happens to most sooner or later.....
champ: @billfumick $AMZN #Long ---- I'm also long, it held support yesterday at $1,800 yesterday, looked like #entry. I'm just waiting to add. Will zig-zag with the market.
Sluggo: @shoredriver $AMZN #Long LOL! I love those zingers when scanning the serious posts.
champ: @wijimmy $ZS $CRWD $ULTA $AMZN....Voice alerts, also if looking to take partials need to be trailing...bracketed stops.
debeers: @billfumick $AMZN ---Well it would have been lovely if we could have got it 3% less so i'm hoping the Fed gives it to me a few % less.
champ: $AMZN @ $1816., the News is...they announced the launch of Amazon Music, with more than 50 million songs.
champ: $AMZN...HOD but its is only following the market.
Pcdentist: @mikeo561 $SPX $AMZN $GS Nice!!
bigbartabs: @champ $XEC $DECK $T $DISH $LGIH $SIG $LULU $AMZN #My-Market-Plan #Bounce-Candadietes ... I decided to buy a position in $CRC at the Friday Close. Even a blind hound finds a bone once in awhile.
mikeo561: $AMZN -- what's up with Amazon? I thought the drone attack was on saudi arabia, not brazil?..... ;-)
RedLeaf1: @mikeo561 $AMZN It may be the increase in oil prices that are hurting the transports, too.
CraigReynolds: @champ $XEC $DECK $T $DISH $LGIH $SIG $LULU $AMZN #My-Market-Plan #Bounce-Candadietes Yes, oil will be most interesting off of the political arena which is a no no topic in SMM, but the market moves because of that arena. I'm trading $PPLT because ...
mikeo561: ...
But over the past year, I have found some thing that I've been doing rather well at: selling OTM vertical put spreads (mostly) and vertical call spreads (rarely because I just have trouble "betting" that this market ($SPX and $AMZN) will ...
Sluggo: @mikeo561 $SPX $AMZN $GS If you refresh your browser, you wont get double and triple posts. Just FYI.
mikeo561: @Sluggo $SPX $AMZN $GS -- got it. Thanks. I've been editing for the past few minutes, thus the multiple posts.
champ: @mikeo561 $SPX $AMZN $GS --- Yes, I remember welcome back.
Spotdog: @mikeo561 $SPX $AMZN $GS Cheers back at you@SPOTDOG
mikeo561: @Spotdog $SPX $AMZN $GS -- I appreciate you. Hope you are doing well.
Forexpro: @mikeo561 $SPX $AMZN $GS Hey, Mikeo561, Nice to see your handle, and your thoughts, in the Forum. Here's hoping that you're doing, and feeling, well. Yes, Dan has a great deal of hard-won wisdom to teach. There are a number of good people in the Forum who can add ideas and nuance, but Dan remains the go-to guy. I like to think that my training wheels came off some time ago, but I still find value in listening to, and hopefully absorbing, what Dan has to say about the practice and theory of trading. Take care, and all the best!
mikeo561: @Forexpro $SPX $AMZN $GS — hey there. Good to hear from you. Was it your daughter that got into college or was it that she was graduating? Can't remember as it was 2 ??? years ago? I hope she's doing well. I'm feeling good and getting back to 10k steps a day and building back up to lifting my body weight. I'll work on bigger numbers later. I tell people that I feel good and look even better. Cheers! And thank you for your post.
champ: ...
........The bottom line is still the same, I'm still on my market plan, which is watch and wait to capitalize off on any new market or sector opportunities...certain stock are still in play, on #Bounce-Candadietes. I'm currently swinging risk but I ...
champ: $AMZN, little pressure on the big boys this morning, we see the news.
champ: $AMZN, @$1842, dancing but watch, this could move today.
champ: @baronp0329 ---- Yes, this news started yesterday, this is moving...$AMZN $FIVE $LULU and others.
baronp0329: @champ $AMZN $FIVE $LULU No Champ, news yesterday was only 15 day delay. This was new News is to settle on an "interim" solution released only 20-30 minutes ago.
champ: @baronp0329 $AMZN $FIVE $LULU ---- The News media in China, started offering Soybeans on 9/3 and were asking for tariff roll backs and over the weekend the President, said we will see what they are going to offer.
champ: $SPY, the only thing that really counts is, need this first move to hold these gains....need to see what investor are going to do, we already know what traders are doing, they are setting up for a move higher....but it is still too early to know, #if this first move is going to hold....watch the markets for direction. $AMZN, for direction, they are the largest retailer.
champ: @bwcarnation1 #last ---- That last Bloomberg news looks wrong, they always spin to the negative side. A CNBC reporter at the WH, just said that they are #only-considering a deal, need to....Filter.....who's right or who is wrong. Hard to know the real news. However that Ag news news started spinning a few days ago in China. However there is still that news on #delaying-tariffs, that is the real news, for now. News about a trade deal is not going to happen at breakfast this morning, it just doesn't work that fast. .........A tweet will be coming, but for now follow $AAPL and $AMZN, for direction.
champ: $AMZN $LULU ------$GOOS @ $43.20---- Yesterday I posted that this stock had a clean move through $42, now today it is trying to move through $43. The U.S., is already getting its first snow of the season, it appears to be early, in will take another ...
Visit the Trading Forum to join in the discussion.
| | |
| --- | --- |
| Stock Price | $USD 1,864.72 |
| Change | -0.70% |
| Volume | 3,988,200 |
Amazon.com, Inc., serves consumers through its retail websites and focuses on selection, price, and convenience.
Request Video of AMZN
Already a member?
Sign in here.
Earnings
January 30th, 2020 - 2019 Q4 Earnings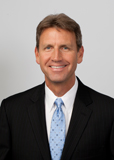 Dan Fitzpatrick
Stock Market Mentor gives you EVERYTHING you need to succeed in the market; all in one place. How easy is that? Dan Fitzpatrick and his elite community of traders share trading ideas, strategies and much more. Dan Fitzpatrick--a world class Technical Analyst, trading coach and regular CNBC contributor--gives you access to all of this with a 14 day FREE membership. Get started TODAY and start trading better TOMORROW with the following premium content:
Nightly video Strategy Sessions with a game plan for tomorrow
Got a stock you want Dan to look at? Just ask.
Patent pending video alerts instantly delivered to you when one of Dan's trading signals is triggered. This is not your typical price alert. This is a short video explaining the action you need to take to make money. No more "Woulda, coulda, shoulda"
Access to over 67,400 stock analysis videos
Access an ever expanding library (67,400) of educational videos that will save you time and make you money
Join a team of friends and traders that have one thing in common; a burning desire to succeed.

Become a Member Today!
Gain immediate access to all our exclusive articles, features, how-to's, discussion group and much more...
Satisfaction Guaranteed!
Your Stock Market Mentor membership comes with a 14 day, no questions asked, 100% money back guarantee!