Amazon.com Inc. (NASDAQ:AMZN)
Bands Volume 200 SMA 50 SMA 20 SMA Videos Alerts Articles Events

bRobert: $IYT $SMH perky but market is uneasy Waiting for $FB $GOOGL $AMZN earnings to set the tone
traderbren: $AMZN - may be the start of a earnings run after bouncing off the 20d this morning.
rachel: STRATEGY SESSION NOTES 072219 COTD: $AAPL starting an earnings run? $SPX – Stocks holding firm here. $DJI – short term floor. $QQQ – same. Stable. $NUGT -- consolidating 1. $IIPR – Off the GSL. Stop should have been just below $120...or not in at all. 2. $AMZN – staying in the box? 3. $CYBR – flag pattern. 4. $PAYS -- $150 million of securities "over time." 5. $NFLX – might rebound tomorrow...but only for an aggressive trade. Any demand is likely to be sold into. 6. $BYND – good trading today. 7. $CRWD – looks like this is leading to a blowoff. 8. $AXP – looks like $125 support in this uptrend? 9. $HXL – squeeze. 10. $JYNT – Forum stock. C&H breakout with pivot at $20 bucks. Revenue growth very consistent at 26/qtr. Earnings just starting to kick in. Lots of accumulation.
issues:
rachel: @issues $AAPL $SPX $DJI $QQQ $NUGT $IIPR $AMZN $CYBR $PAYS $NFLX $BYND $CRWD $AXP $HXL $JYNT Videos are on their way shortly. Posted the notes first today
issues: @rachel $AAPL $SPX $DJI $QQQ $NUGT $IIPR $AMZN $CYBR $PAYS $NFLX $BYND $CRWD $AXP $HXL $JYNT Thanks Rachel!
cmaxwel1: $AMZN buying on open.
Wykeman: @cmaxwel1 $AMZN earnings next thursday.
sniper: in $ttd @20ema,$lk,$ttd,$cybr,$zs,adbe,@ 8emas,small postion as 8ema is a weak signal,in $tqqq@ open[$msft play],$amzn @20 ema
DAN: Good morning. Just a quick note this morning as I prep for two webinars later today.

The Nasdaq is set to open lower this morning after the new Netflix drama, "Netflix Nightmare," was released last night. The subscription service poste ...
wdcobler: @DAN $DVA $FMS $AMZN Thanks for taking the time to present the webinar last night. I added the indicator to my daily charts. Should I also add to the weekly charts?
DAN: @debeers $DVA $FMS $AMZN That's great to hear. It's a complicated indicator and I was a bit concerned that some would find that I simplified it too much. But when all things are considered, it goes like this: Green is good; Red is bad (no racial slurs intended toward those who have sunburns) High ADX and high Green: REALLY good. Low ADX and high Green: Kinda good. Everything else is just setup and execution. 8-)
DAN: @wdcobler $DVA $FMS $AMZN Great! Yes, you can add it to your weekly charts. It will help you with the big "satellite view" picture.
debeers: $AMZN-Bought at 1964. My thinking was that if the prime day was the best ever and if $AMZN was still able to pump its own brands, this ought to be a pretty good q for them. We'll see soon enough.
kt4000: added $MRVL, $NVDA, more $AMZN, and $MGI - but am coddling the cash for a possible dip in the short term.
billfumick: #Long Calls.... $AMZN $CSCO, $CVS, $ADBE
bsnceo: So far, my modest trade on $AMZN working. Close stop just below L.O.D.
billfumick: $AMZN Nice reversal today....
rachel: ...
COTD: Here's how I traded Amazon ($AMZN) using the ADX/DMI.

$SPX – standard move after a two day pullback.

$DJI – MSFT will push the Qs back up. Don't hold tooo many stocks.

$DJT – rebound today. Still in channel ...
DAN: $AMZN -- just reported that they had their biggest two days ever for Prime member signups. The stock is moving. This will probably be a good day for AMZN stock.
debeers: $AMZN-sometimes great isn't great enough isit?NP now.
sniper: in $glob,in $amzn
CraigReynolds: $AMZN Fight going on around VWAP. Will see soon who wins Looks like the $QQQ and $AMZN getting beat up today.
CraigReynolds: $AMZN A knife falling
Henry: @CraigReynolds $AMZN The 8 day ema has been important, but not infaillible
shoredriver: @CraigReynolds $AMZN ....0.56% is a fallling knife?....
CraigReynolds: @Henry $AMZN Yes, now the 8dma battle is happening.
CraigReynolds: @shoredriver $AMZN For a day trader probably, just watching the battles.
shoredriver: @CraigReynolds $AMZN ...sheesh....
CraigReynolds: $AMZN From what I read in the new sources, Amazon tells about records and news is questioning because of no back up numbers. May be reason for day selling.
cmaxwel1: @CraigReynolds $AMZN (179Million items sold). I must say, I did buy a few also, the new ROKU is already installed.
kt4000: added more $ULTA this morning right thing to do.... also more $AMZN + a Bull Call strategy, added a tracking position in $NVDA - trying to decide what to do with $BCO still working so I cannot complain, but $KKR seems to be dropping off over the last 2 days.
jlutzkanin: $AMZN Interesting after hours movement. Looks like Prime Day was a success
rachel: ...
· $AMZN – short term trend looks like it's lower.

ginice: @jr3345 $DELL Yes, Aug 29 according to TOS. Ha! Could be an $AMZN Prime days phenomenon. I like the looks of the daily so I will take a small bite with a stop just below the 8 dma.
rachel: ...
$AMZN -- Prime Day results later tonight or tomorrow? Stock is resting between 2000 and 2030.

$EPAM -- "Potential breakout on 7/5." "Actionable now." (7/5 post). Alert triggered at $181. Champ, are you still holding? Are ...
bRobert: $FB ADDED on pb $AAPL Perky high base $GOOGL $1200 $AMZN $2100 flags close to adds $NFLX Pb from resistance . Top of range Expected 50d bounce
grcjr: $AMZN guess we collectively bought enough today.
gwenzee: $AMZN Up a little today even with the striking workers. I think I saw my last order just sitting on a conveyor belt. NP
Nepenthe: @gwenzee $AMZN Well, Lady Gaga's not striking. She's hot on the bandwagon; wonder now how that will affect $ULTA's stock tomorrow.
gwenzee: @Nepenthe $AMZN $ULTA I don't hold ULTA anymore. Not a fan of "Lady" Gaga. Think her name should be Gag Gag. But...that's just me.
Nepenthe: @gwenzee $AMZN $ULTA If the stock--$ULTA (I admit to a SP)--tanks tomorrow I'll be even less a fan that the already non-existent fan that I am. Cheers.
Henry: $AMZN I was expecting a sell the news on Monday when Prime Days arrived, but the stock got too far from the 8 ema. Bailed on my options but still holding some stock for the longer term. It's too painful to hold calls thinking Dan says it's going to 2500, but the stock pulls back $30 or $40.
grcjr: @Henry $AMZN - $2500? Yup. Likely to happen. Maybe even this year. ;-) I did close my short term position (options) just after 1PM yesterday. I am watching to see what to do now. My long term holding is ... longer term.
Sher: ...
eBay ($EBAY) has announced plans to hold a "Crash Sale" on July 15 to compete with Amazon ($AMZN) Prime Day, which will offer discounts of up to 80% on a variety of products.

But unlike Amazon's 48-hour event, eBay is planning weeks of de ...
DAN: @Henry $AMZN I've got a decent sized bull put spread on AMZN -- August. Far down the food chain, from 1940 down to 1750. Traded a few calls this morning that expire this afternoon, but only for a quick trade rather than a position. But I suspect that AMZN will run next week if the market is good. I will not, however, be betting on that happening. I'll just be watching for it.
rachel: ...
$AMZN – weekly pattern controls.
$BLD – breakout that didn't work. Watch it. Now we'll see whether the stock can move.
$SMAR – drifting higher along 8 day EMA. Use a trailing stop.
$MTCH – Channel at $74. Migh ...
billfumick: @Dan Ya got any levels to watch on $AMZN this morning?
DAN: @billfumick $AMZN Looking for 2050.
DAN: @DAN $AMZN We're seeing selling into this little gap in AMZN. I suspect it will be short lived. But it's important to respond to what tahe stock does rather than question it.
DAN: $AMZN -- "R1" (1st level of resistance) is 2030. Next level (R2) is 2042. R3 = 2059. I'd expect that 2042 will be tested this morning if 2030 is breached. Knocking at the door now.
JJJ: @rachel $SPX $DJI $NDX $OMCL $TWLO $CYBR $MIME $ATUS $AMZN $AUDC $BYND $CRWD $PLAN thank you for your concise review/updates. perfect.
champ: $AMZN....working with the market....back-in this morning @ $2022, this move could continue.
CraigReynolds: @champ $AMZN Entered again today. Looks like 2050 soon, watching.
kt4000: $STNE moving nicely - bought it at yesterdays Webinar, adding $AMZN $BCO, and more $TWLO
sniper: out $amzn [add postion] +.68% rsi 75, out $udow .75% just a little profit-taking rsi.68%
BocaRick: @champ $HD $Barron's article today on HD and $LOW. Also, PM Cramer on CNBC came up with "WATCH" a new stock list for $WMT $AMZN $TGT $COST $HD.
debeers: @BocaRick $HD $Barron $LOW $WMT $AMZN $TGT $COST In my opinion -It would be really helpful if Cramer were more precise and less concerned with being "cute." He is addicted to the limelight for which there is presently no cure and is desperate to regain the notoriety accorded him when the anagram "FANG" caught on.
bizmodal: $amzn Just like that, back to the $2000 level. Watching for it to hold.
billfumick: @bizmodal $amzn Lets see if it holds Tuesdays gap?
rachel: ...
$AMZN – wait for stock to stabilize. It will. Could fall to 1950, so understand that.
$FNKO – "should I sell now?" Pros and cons.
Requested Videos
$AAPL – not going anywhere here. It won't hurt you, but not su ...
billfumick: $AMZN $2000 today! #Long #Calls
Ajax4Hire: $AMZN is Cup-with-Handle, broke shoulder yesterday, whoo-hoo!
billfumick: I swear.... I think could make a good living JUST trading $AMZN The hardest part is sitting on my hands (sometimes for months) waiting for the stock to set-up.
CraigReynolds: @billfumick $AMZN Entered yesterday and again today. Watch out, I'm in. All trades with Dan earlier, had several horses in race first 5-10 minutes and all faded back to stop. Just not a trader.
billfumick: @CraigReynolds $AMZN lol, I'll take you under my wing.... I sold some today BUT say it hits new highs shortly :-)
DAN: @CraigReynolds $AMZN That's the way this market is trading. Not much oomph.
CraigReynolds: @billfumick $AMZN I entered call spread 1950/1970 yesterday and again 2000/2010 today. Just going to let them work until they stop. Believe $AMZN wants to stay above $2010. Will see if Dan's $2020 prediction will come true. This horse is working, need hedge to afford. Very happy now.
CraigReynolds: @DAN $AMZN I
Danzguy: @billfumick $AMZN Are you trading calls, Bill? The only way to get some size. I've been picking at it as time allows, too. cheers
CraigReynolds: @DAN $AMZN Yesterday entered 1950/1970 call spread. Today at open 2000/2010 spread. Watching this horse work. Need hedge to afford. Would be nice without but building slowly. Counting on your prediction of $2020 then holding above. Another great session this morning. I need to watch and learn day first hour trading better. Thank you again.
billfumick: @Danzguy $AMZN yes, I tend to buy deeper in the moneys.... I don't like paying a big premium. I'd rather lay out more cash as to not pay the high premium personally. "Usually" about $100 in the money ($AMZN) gets me where I like to be.
DAN: @CraigReynolds $AMZN Came within 1.50 of that 2020 level. I still think it's gonna push through today.
DAN: @CraigReynolds $AMZN Glad you could make it, Craig. Hope you are doing well. Dan
champ: $AMZN, following the market now...$SSO.
CraigReynolds: $OLED $AMZN Added to both this morning with $OLED down $2+ @$189.30. Just seen $OLED @$194.25. Had bad morning trades I tried to profit from, that failed. At least $AMZN and this $OLED being up from day low almost $5 dollars, a cure from this morning attempts. $AMZN is at high of day on it's way to Dan's prediction $2020 by day's end.
DAN: $AMZN -- knocking at the $2020 door.
CraigReynolds: @Dan $AMZN Would you give your take concerning $AMZN being outside the upper 2.5BB ($2012.69). Stock at $2019.37 now There has to be a pull back I would think inside the 2BB. Not sure Math can hold this stock.
DAN: @CraigReynolds $AMZN I don't think there has to be a pullback. The stock is popping out of a wide cup and handle pattern. I think the location just reveals it to be a strong stock.
billfumick: @DAN $AMZN New High next stop... Can only hope for a pullback!
DAN: @billfumick $AMZN 2050
Macdoo42: @DAN $AMZN When will it hit $2050
DAN: @Macdoo42 $AMZN That's a guess that I won't try to make. I'd be totally bullspitting you if I even hazarded a guess. Momentum is pretty strong, so I think it's got a good chance of getting there. I've got a measured move of 2290, which I'll explain in tonight's video (which will be pretty short due to an hour long trading session today).
Macdoo42: @DAN $AMZN Thanks
kt4000: bought $AMZN pre-market this morning, added more $KKR, $MRVL, also added a small position in $STNE as per the call this morning..... Looking for new highs at the close.
champ: @CraigReynolds $OLED $AMZN ---- There were a lot of traps out there this morning, for sure. I added to both of these swings also this morning. We are all traders...but always remember and be aware about the swing traders, they will just about always take profits. Always be thinking about timing....just saying.
CraigReynolds: @champ $OLED $AMZN Your in my head.
champ: @CraigReynolds $OLED $AMZN --- I just backed out of $OLED because my profits ran up too fast.
cmaxwel1: @DAN $AMZN (I have made my subscription fees for this year on this $AMZN trade) Went big on monday, added tuesday. Watching in green on Wed. Thanks Dan.
rck89: $AMZN This stock has been straight up for the last couple of days with the NASD, in anticipation of good eps on 7/17 or some other combination of positive sentiment. Can't last! So am I the only one selling? Thoughts, please. Thanks.
champ: @rck89 $AMZN --- I took profits on 1/2, around HOD because I had size and I'm now trailing.
bknpdx: @DAN $AMZN Great live trading this morning Dan - thank you! I opened a position in $AMZN this morning and your projection was spot on. I'm in Hawaii, 6 hours from EST, so the 3:15am early trading was worth it! Thanks again - love SMM.
CraigReynolds: @champ $AMZN Because of stock cost, sold my few shares for profit $2022.60. Will hold and let my option spreads work but watching.
champ: @CraigReynolds $AMZN --- I'm Out.... for now, might add-back but I would need the $SPY, to help. I'm trading shares, so my costs are really nothing.
DAN: @bknpdx $AMZN Hi bknpdx. Great to see you here. Wow. If you're in Hawaii, you are definitely dedicated. 3:15 am is another world!! ;-)
DAN: @cmaxwel1 $AMZN Nice job, cmzxwel1. Glad to hear it. My goal is to make sure that everyone has a "free subscription" because of the money they make from what we do here. The earlier that happens, the better!
rachel: DAN'S STRATEGY SESSION NOTES 071019 COTD: Tesla bulls have the ball. $SPX – don't fight the trend. $DJI – 27,000 top $NDX – breaking out. Growth Stocks: $OMCL – started a position? Stop goes below 50-day MA $TWLO – how are you trading this? $CYBR – back where it belongs. $MIME – breakout $ATUS – Morning session stock. $AMZN – due for a rest. $AUDC – breakout and reverse. Needs to reset $BYND – starting to move again. $CRWD – morning session stock. $PLAN – still going. Can't buy here, but you should still be holding.
cmaxwel1: @DAN $AMZN (thanks for what you do).
phgruver: @lostsheep $SMH Add $QQQ to the list. It just engulfed yesterday's high, on above average volume. It's not lagging the market, the way $SMH is, but still vulnerable to China news. The recent high of $191.44 is also the ATH. Remember, the Q's are not as tech oriented as the $XLK. Ten percent of the $QQQ is $AMZN, a retail stock....
champ: $AMZN...a nice slow move but moving with the market...looks positive, should or could get to $2,000, with a little more help from the markets.
Visit the Trading Forum to join in the discussion.
| | |
| --- | --- |
| Stock Price | $USD 1,783.11 |
| Change | 1.46% |
| Volume | 1,401,670 |
Amazon.com, Inc., serves consumers through its retail websites and focuses on selection, price, and convenience.
Request Video of AMZN
Already a member?
Sign in here.
Earnings
October 24th, 2019 - 2019 Q3 Earnings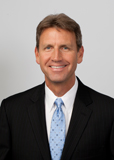 Dan Fitzpatrick
Stock Market Mentor gives you EVERYTHING you need to succeed in the market; all in one place. How easy is that? Dan Fitzpatrick and his elite community of traders share trading ideas, strategies and much more. Dan Fitzpatrick--a world class Technical Analyst, trading coach and regular CNBC contributor--gives you access to all of this with a 14 day FREE membership. Get started TODAY and start trading better TOMORROW with the following premium content:
Nightly video Strategy Sessions with a game plan for tomorrow
Got a stock you want Dan to look at? Just ask.
Patent pending video alerts instantly delivered to you when one of Dan's trading signals is triggered. This is not your typical price alert. This is a short video explaining the action you need to take to make money. No more "Woulda, coulda, shoulda"
Access to over 65,300 stock analysis videos
Access an ever expanding library (65,300) of educational videos that will save you time and make you money
Join a team of friends and traders that have one thing in common; a burning desire to succeed.

Become a Member Today!
Gain immediate access to all our exclusive articles, features, how-to's, discussion group and much more...
Satisfaction Guaranteed!
Your Stock Market Mentor membership comes with a 14 day, no questions asked, 100% money back guarantee!