Amazon.com Inc. (NASDAQ:AMZN)
Bands Volume 200 SMA 50 SMA 20 SMA Videos Alerts Articles Events

champ: $AMZN $LABU.....these could work #with-the-market, both appear to be ready.....watch the market for entry.
Reif99: $AMZN gapped down through the 50 DMA this morning
jlutzkanin: @Reif99 $AMZN Just can't get going today
rachel: ...
$AMZN – likely to test 200-day MA. Watch 1750.
$WGO – where's the box?
$CVCO – still working on reversal. Solid earnings after bell. Should sell into this tomorrow.
$CPRT – Watch this. Almost 3 times average volume a ...
champ: $AMZN ...up around $15....off of LOD....
champ: $AMZN, same as always...this stock follows the markets, nothing new going on here.
grcjr: @champ $AMZN - currently at/just off HOD.
rachel: ...
$FDX/$UPS – $AMZN is doing to them what the USPS did to $STMP
$NDX
$T2108 – just 42% above 40-day (2 month) MA.
$DJSH – China not doing well.
$FFTY – Growth not working now...or yet.
$EASI – going back to bonds.
$XLF &n ...
grcjr: $HPE $Cray #SGI $IBM #Supercomputing - $HPE is buying $Cray. They previously bought #SGI. End of an era is in sight. $IBM previously has been divesting its hardware business. My career has been mostly in this business area. The annual conference is the week before Thanksgiving, this year in Denver. The first one was in 1988. $AMZN is but one example of commodity Supercomputing.
Henry: $AMZN $GOOGL back to the lows, I see no tweets from the usual suspects
bRobert: @Henry $AMZN $GOOGL $GOOGL right shoulder construction/reversal pattern. Long term bullish. Long stock
rclaus: $AMZN Back above 1900.
traderbren: $AMZN - back above the 20d.
cmaxwel1: @traderbren $AMZN (I added on open)
bRobert: FAANG Strong rebound. Long all except $NFLX Small short. $AMZN partial
Herb: @DAN. Looking at the COST chart and recalling the late Dec selloff when $AMZN had put them out of business. WTF?
bRobert: @Herb $AMZN The news of their death was a bit premature. Trade the chart/price action. One of the best managed retailers. Sticky customer base.
jlutzkanin: $AMZN bouncing off of the 50 day
debeers: $AMZN-so how much did Uncle Warren buy? 483,300 shares or 861,000,000 worth.
gwenzee: $AMZN Berkshire's stake in Amazon was 483,300 shares at the end of the quarter ended March 31, according to a filing at the Securities and Exchange Commission. The value of that stake was $904 million by the closing bell Wednesday afternoon. Despite the sizable headline figure, the position doesn't put Berkshire close to the top of Amazon's top shareholder list. The stake represents about 0.1% of Amazon's outstanding equity. Buffett first disclosed the new investment in Amazon to CNBC on May 2, a day before Berkshire's annual shareholder meeting in Omaha. The size of the position, however, had not previously been reported to the public.
Robert1965: @gwenzee $AMZN what was cost per share
gwenzee: @Robert1965 $AMZN One would have to know on what day how many shares were purchased. Why would anyone want to waste one's time in doing that research? It is past history.
DAN: @Herb $AMZN Well, I guess they're still in business. ;-)
champ: $AMZN...up $30 off of LOD, this is turning, will it continue, I was also thinking about that $20, ago.
champ: ...
You can see this going on now in $AMZN and others, for know real reason, other than they might lose some of their profits but it can work both ways, if they are too early, they can loss even more profits.
....I'm just saying watch and learn how th ...
CraigReynolds: @champ $SPY $AMZN Is it just me that believe CNBC does there hardest to knock the market down and Fox Business tries to build it up. Just listing to the CNBC halftime and it's a fight on why should stocks go up. May be hard hearing but I'm just interested in company news, not opinions. Listen to both. Dan says turn it off, I can;t.
champ: @CraigReynolds $SPY $AMZN --- Both can have political market-spin and do, but it just depends on the reporter or the person. Always need to filter and to also stay focus, on the markets....and you will never be able to catch the lows or the highs. .....The bottom line is...this is a stock-pickers market and that is never going to change. There are many stocks that are being traded...the bottom line is entry-timing, even for the stock pickers. However you really do have to remember, the markets love volatility, that is exactly what we want, for profits. However, investors really do get chopped-up....because they don't know what is going on...the markets are really only about the #CopyCat-buyer-and-sellers, and timing is the only key, that you need for profits. Need Core and all core positions also need #Trading-positions.... Just saying ....think about it.
champ: @CraigReynolds $SPY $AMZN--- Also if you take profits on a position, always come back to that position...because they still could continue to pay profits. If you sell a target, buy it back at a lower price. For example, I posted that I took profits on $AMZN, because it didn't really have a clean break thru $1,950, on that close. Back-in at a much lower price today, because I had entry timing.
champ: ...
I was maxed-out with large day-trade-risk today, but those new profits/$$$'s, are now on the side, waiting for new entry-timing. $AMZN and ETF day-trading positions, take cash but I'm never swing...and I never gamble with Spec swings, unless they ar ...
Ajax4Hire: goodness me! Almost everything I had auto-sold(Stop-Loss) last week. $DIS started it off followed by $AMZN, $SPY, $MDY, $IWM All this cash just 'lion' around (waiting for Disney Lion King)
DAN: @Ajax4Hire $DIS $AMZN $SPY $MDY $IWM Good for you, Ajax. I'm in the same boat. Plenty of cash, and not eager to put it to work.
champ: ...
$BABA....this stock is one that many in China, are watching and $AAPL, is one that many in the U.S., are watching, they are just about moving together and $AMZN, is not down as much as both of the others.
I'm watching these for market direction. No ...
Herb: Of Goldie's 3 trade war stocks ($AMZN $GOOGL $MSFT), looks like $MSFT has had the best bounce today.
champ: $AMZN....a real nice turn.
stairm01: $AMZN Wow, something just happened to boost the stocks.
cb: @CraigReynolds $X Thanks. Note every stock is different for instance 10 shares is manageable for me in $X but, 10 shares in $AMZN or $GOOGL etc can get away quick and get ya in trouble. Rules for stops must be headed, Trust me on this as I have paid the Price in tuition by disregarding this many times over... Trying to be more consistent on discipline and keeping position size at a level to where you can overcome any surprise move that goes against you. Sometimes that is 1 Share coupled with #Patience&MarketTiming which @DAN @bRobert & @champ really pound the table on, and helped me immensely.
CraigReynolds: @cb $X $AMZN $GOOGL #Patience Agree, I watch and study stocks that both post. @champ and @bRoberts
Forexpro: ...
As I'm sure you're aware, a drop of 3.5 percent in the underlying is likely to generate a considerably larger drop in the value of options. One of those "leverage can work for you, or against you" things. If all goes well, your winners wil ...
stairm01: $OXY Day two of high volume and nice move after earnings yesterday. Long calls from yesterday and added this morning. Crazy in this market. Just bought $AMZN calls for a day trade into the close.
bRobert: $AMZN chart intact. If the stock doesn't respect the 20d, $1850- will arrive quickly.
stairm01: @stairm01 $OXY $AMZN Stopped out of $AMZN day trade with small loss. Rebound didn't last.
grcjr: $AMZN $UPS $FDX #USPS - just got my Amazon Order delivery by a uniformed guy in a minivan with a "PRIME" logos. I'm thinking that a short on $UPS and $FDX may work sooner than I thought. He also made a delivery for a neighbor.
bRobert: @grcjr $AMZN $UPS $FDX #USPS AMZN is much more important to $UPS revenue . than $FDX
grcjr: @bRobert $AMZN $UPS $FDX #USPS - True. We have seen both $UPS and $FDX deliveries for years in our culdesac. $UPS has always been more frequent but more recently Amazon has clearly been switching to their own last mile delivery.
bRobert: @grcjr $AMZN $UPS $FDX #USPS All my Prime deliveries are UPS. NY . CT . Other truckers are perky. with stronger charts, no international exposure and have an easier climb. eg $R . $ODFL . $XPO .
issues: What's new on IBD 50? This week's new additions: $BPOP $CDW $DFS $ETSY $FND $FNKO $G $MNST $NGVT $OLED $PAGS & $TGE What's taken off? $AME $AMZN $ANET $AWI $BERY $CDNS $DISCA $MTOR $MTZ $REXR $SSNC $STOR $WLTW. As I look at the charts of those taken off vs those newly added, I wonder how in the world do they decide what to take off and what to put on. I don't think they use charts, b/c I don't see any pattern to their actions! Do you? Doing my diligent research on $NVCR mentioned today in the magnanimous Forum (here!): I found these in the same industry group #68 Med Products: $MDXG $QDEL $CFMS $zyxi & $ATEC Just looking at these charts, what do you see? $ATEC looks like an interesting flag pattern (phase 2?). What else do YOU see?
Henry: $AMZN "One of the fellows in the office that manage money ... bought some Amazon (NASDAQ:AMZN)," Warren Buffett (BRK.A, BRK.B) tells CNBC ahead of this weekend's Capitalist Woodstock. The Oracle himself did not make the purchases (meaning it was either Todd Combs or Ted Weschler), but Buffett says he's been a fan of Amazon and "an idiot for not buying."
beachreader: @Henry $AMZN ..interesting.. thx nice bounce this morning
Henry: @beachreader $AMZN Sold my calls in the 1st minute small gain but I was in the hole yesterday
billfumick: The $AMZN freight train is running.... #Long Calls
grcjr: @billfumick $AMZN #Long - news that Buffett is buying. I'm a nibble longer today.
billfumick: @grcjr $AMZN #Long Yup! Game Changer if you ask me? This could be a catalyst for the stock.
champ: @billfumick $AMZN #Long ---- Yes, and the engine is the Market.
jr3345: @bRobert agreed. I have positions in $AMZN, $GOOGL & $FB. Three out of Five aint bad, except Meatloaf has me beat. Have a great weekend
bRobert: @jr3345 $AMZN $GOOGL $FB Same to you. $QQQ . Options / stock . is another reasonable play. $NFLX . very explosive set up . Highest beta of the group if lit.
rachel: ...
$XRT – basing. Look at $LULU and $AMZN
VIDEO TWO: Good trading day this morning. Lots to learn here. Take note of Shake Shack ($SHAK).
VIDEO THREE:
GSL
$ZS – low risk buy here. Took off $DATA and $AMED.
$PLNT – buying opp for p ...
champ: @success $SPY $DJI $AMZN $GOOGL $NFLX #surprise #Market-Directions #CopyCat-sellers #LOD --- That is a great question and we all had a chance to sell positions and to take some off of others ...I sold my last piece of $TREX, today and closed-out my Day-trade on $AMZN ...and also took profits on 1/2 of $STNE. I started backing off of other positions on Monday. I added back $KWEB today and $SLCA, near LOD and both could have been wrong decisions. .....The bottom line is...I'm not in any hurry to take profits, on any of my positions. I'm waiting to see what happens. LOL
champ: $AAPL ...HOD...this stock is holding up the markets. All the swing traders took their market profits...and now maybe we can get back to business. $DJI, is up +35 points, for now, we will see how it works from this point. .....$AMZN, might work today, I had a new entry this morning, around the low.
champ: $AMZN, back out earlier.
success: @champ $SPY $DJI #surprise . . . misery loves company . . had some call options on $AMZN, $GOOGL, both down big so sold half of open position on $AMZN (May), holding onto $GOOGL (June) . . . $NFLX was up nicely but lost about 50% of the gains but willing to hold as they are June . . only positions right now everything else in cash
champ: @success $SPY $DJI $AMZN $GOOGL $NFLX #surprise ---- #Market-Directions, looks really negative --- Nice about the Cash part and I'm also still holding a large cash positions. .......However, this is not a happy day and know matter how I spin the day, I'm not a happy-camper. This was #CopyCat-sellers, going into the close...on the last 90 minutes and that started at around 14:30, for really know real reason at all. The really bad part of this drop today, is that the markets closed on #LOD and this is a really negative set-up, for the open. However, they are protecting profits and we will find out tomorrow, on the close, if they were right and as of RHRN, it looks like they were right. For me, I hope that they were wrong.
success: @champ $SPY $DJI $AMZN $GOOGL $NFLX #surprise #Market-Directions #CopyCat-sellers #LOD . . my concern now is do I sell at the open and see if it is bad or wait and see if it recovers any down draft . . I had a chance to pull everything early today at b/e but was too stubborn when things reversed . . my fault
drmike54: $GOOG $GLW $TWTR $AMZN Stocks failing to hold their new highs & failing to bounce off their lows. Looks like a market that should be shorted. IMHO
traderbren: $AMZN - nice pull back to the 8ema so far.
Henry: @traderbren $AMZN might as well hit 1900 while it's here and get it over with.
traderbren: @Henry $AMZN - agreed. ..just what I was looking for, but we're only day 2, so we'll see what develops.
billfumick: Added to my $AMZN calls....
champ: @CraigReynolds $VRNS -- You played it right...because this stock in the AH's, doesn't really mean anything at all, on this low volume. However, $GOOGL and $AMZN, does...NP's.
billfumick: If $AMZN holds $1930? I'll buy some...
traderbren: @billfumick $AMZN - given the move its had into earnings, it may have problems staying above $1930, but then again their numbers were great. We'll just have to see how much more juice is in the tank. I took my calls off the table yesterday as I didn't want to gamble with my profit. Watching.....
billfumick: @traderbren $AMZN It has to stay above 1930 for a bit.... one 5 minute candle inst going to get me excited enough.... I don't think? lol
cmaxwel1: $AMZN out
aliwishes: $AMZN Good call on this morning's implied move of $36. It did exactly that and I pulled the trigger at $1939-looking to get back in now though I know you don't fall in love with a stock-But AMZN is a juggernaut. .
billfumick: They shook the tree pretty well on $AMZN last night and this morning. I believe most of weak sellers are now gone... #Long Calls
billfumick: $AMZN.... Now that everyone was "spooked" out the stock? It heads to $2000 in everyone's face by next week. Ya know HOW I know? Ive been at this game for 30 years AND I WAS ONCE THE DUMMY THAT GOT SPOOKED OUT! #Long Calls, will add above $1930
grcjr: $AMZN looking a bit more interesting.
billfumick: $AMZN In for a penny, In for a pound....
billfumick: $AMZN Last bit of resistance @1940.... Looks like its off too the races!!! #Long Calls
champ: $AMZN...HOD...looking positive.
champ: @billfumick $AMZN #Long ---- The market is the only risk...everyone wants to take a position in this stock.
billfumick: @champ $AMZN #Long That GDP number set the market straight for a bit, IMO.....
mikespear: @billfumick $AMZN #Long agree.... this stock will move.....
billfumick: $AMZN Freight Train is movin.... $2000 Next Stop #Long Calls
champ: @billfumick $AMZN #Long --- Yes, it sure turned the markets around in the PM, could be a gift, for a change...we have been kick around, many times. We will find out on Monday. However, hang-on....shorts could cover today....as you know...its #Friday...TGIF...they don't like to swing shorts into the weekend....because China, could chop them up on Monday. They are watching us.
billfumick: @champ $AMZN $DJI #Go-Baby-Go #SPY Earnings were actually GREAT, the Street can be too picky. They will be sorry they sold.
champ: $AMZN, #Go-Baby-Go....this is getting the earnings bounce, we had entry this morning...the last 15-30 minutes today, could be positive...because of this recent small drop in the #SPY and the $DJI......and the shorts didn't expect this positive GDP, number this morning....but you never know, we will see.
rclaus: $AMZN Nice to see an earnings pop during market hours when we can all participate with options.
champ: @billfumick $AMZN $DJI #Go-Baby-Go #SPY --- It is the retailers and the traders...they zig-zag the markets and all positions...
champ: @rclaus $AMZN -- Real nice...thats what is going on...
billfumick: #FYI Everyone sees something a little different when looking at technicals.... THIS is what I see... $AMZN $Long Calls
billfumick: Have a good weekend everyone! Don't start any bad $AMZN rumors over the weekend :-) #Long Calls
champ: $AMZN on the close $1,950.37..... only buy orders on the close, moved the price thru...$1,950 but only by a little. You could clearly see investors and day-traders taking profits right around $1,948-50. .....Large volume today...over 110%, of the 10-day average. We will see what happens in the AH's...however, I took profits on 85%, of my position.
champ: $AMZN...OUT....No-Action in the AH's...took off the last piece of my stock position, this is a wrap. Because this stock did #Not, have a clean break thru the $1,950 $$$ level and Monday, is a new day. This was a stock position. Out for..a early dinner.
rachel: ...
$SPX – solid moves higher. AMZN helps this market. $AAPL next week.
$DJT – holding up.
$MDY – forming pretty good base.
$IWM – coiling here. Look for breakout. Almost getting crossover. Alert $160
$NDX – can' ...
champ: $SPY $DJI...I'm not swinging any ETF's and I took down a few more positions today, with profits...still #repositioning. Day-Trades, were all mostly flat, not swinging too many. Took profits on $AMZN, on the turn.
.....However $STNE, worked real well ...
champ: @Vhuante $AMZN $MSFT --- Yes, good point and I also saw that move in the AH's. I will be watching, for sure.
champ: @cmaxwel1 $AMZN --- Nice...Good Luck!
trader123: @bRobert $SPY Working late are we? Thank you for your posts! Agree $W looks very attractive here. I got stopped out on my $AMZN calls early today for a nice gain. Any feelings on $AMZN going into E? What do the tea leaves say about holding a small position? Could have hedged my June call position but took the money. Thank you!
bRobert: @trader123 $SPY $W $AMZN Holding anything over earnings is risky but I am a long term trader/investor I mitigate risk by taking partial profits,adjusting my exposure, hedging with options. If you are a long time holder of $AMZN you have don ...
trader123: @bRobert $SPY $W $AMZN Thank you! I am inclined to take a small position into the close as a trade but we will see how it trades after the opening print. You have in the past discussed $AMZN's positive chart patterns such as the reverse head and shoulders, cup & handle, etc. Today we could witness the planting of a flagpole. $FB earnings started an after-hours party for tech and $AMZN. Is the party just getting started?
Visit the Trading Forum to join in the discussion.
| | |
| --- | --- |
| Stock Price | $USD 1,749.62 |
| Change | -3.10% |
| Volume | 5,247,480 |
Amazon.com, Inc., serves consumers through its retail websites and focuses on selection, price, and convenience.
Request Video of AMZN
Already a member?
Sign in here.
Earnings
October 24th, 2019 - 2019 Q3 Earnings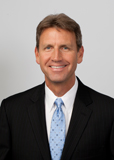 Dan Fitzpatrick
Stock Market Mentor gives you EVERYTHING you need to succeed in the market; all in one place. How easy is that? Dan Fitzpatrick and his elite community of traders share trading ideas, strategies and much more. Dan Fitzpatrick--a world class Technical Analyst, trading coach and regular CNBC contributor--gives you access to all of this with a 14 day FREE membership. Get started TODAY and start trading better TOMORROW with the following premium content:
Nightly video Strategy Sessions with a game plan for tomorrow
Got a stock you want Dan to look at? Just ask.
Patent pending video alerts instantly delivered to you when one of Dan's trading signals is triggered. This is not your typical price alert. This is a short video explaining the action you need to take to make money. No more "Woulda, coulda, shoulda"
Access to over 64,300 stock analysis videos
Access an ever expanding library (64,300) of educational videos that will save you time and make you money
Join a team of friends and traders that have one thing in common; a burning desire to succeed.

Become a Member Today!
Gain immediate access to all our exclusive articles, features, how-to's, discussion group and much more...
Satisfaction Guaranteed!
Your Stock Market Mentor membership comes with a 14 day, no questions asked, 100% money back guarantee!