Amazon.com Inc. (NASDAQ:AMZN)
Bands Volume 200 SMA 50 SMA 20 SMA Videos Alerts Articles Events

spmeyers: @scottto_2 $AAWW $ADBE $AMZN $BABA $BBY $COUP $CRM $DOCU $DPZ $EGAN $GPN $HD $NVDA $QIWI $RGLD $SPLK $TNDM $VRSN $W $WIX $ZM #WeeklyMACD good work -- thx for sharing!
loser: @Docoof $DOCU I asked this same question awhile back, after noting the same phenomenon on other stocks, particularly $AMZN. This seems to be peculiar to Telecharts, since I don't see it happening on TOS charts. Can't explain why. Maybe a question for support at Telecharts.
scottto_2: #WeeklyMACD - Here's the 22 COIs (see above) I pulled from the list of 161 hits. Alphabetical: $AAWW $ADBE $AMZN $BABA $BBY $COUP $CRM $DOCU $DPZ $EGAN $GPN $HD $NVDA $QIWI $RGLD $SPLK $TNDM $VRSN $W $WIX $ZM
scottto_2: #WeeklyMACD - Here's the group separated by 1. Ready for prime time and 2. Almost there and 3. Deserves watching more closely. Group 1: $TNDM $NVDA $RGLD $DOCU $W $WIX $BBY $COUP Group 2: $QIWI $BABA $AAWW $AMZN $GPN $HD Group 3: $VRSN $ZM $SPLK $DPZ $ADBE $CRM
Forexpro: @scottto_2 $AAWW $ADBE $AMZN $BABA $BBY $COUP $CRM $DOCU $DPZ $EGAN $GPN $HD $NVDA $QIWI $RGLD $SPLK $TNDM $VRSN $W $WIX $ZM #WeeklyMACD Thanks, @Scottto_2, I ran a StockCharts scan that's based on a stock's relationship to the Ichimoku cloud, although the attached chart is of the regular variety. Not surprisingly, a lot of energy stocks popped up. This one ($KMI) looks interesting to me; I haven't owned it for a while, but I had some success with it in the fairly distant past. It pays a roughly 7 percent divvie, and reported earnings back on Jan 20. All the best!
loser: @Forexpro $AAWW $ADBE $AMZN $BABA $BBY $COUP $CRM $DOCU $DPZ $EGAN $GPN $HD $NVDA $QIWI $RGLD $SPLK $TNDM $VRSN $W $WIX $ZM $KMI #WeeklyMACD An old Cramer favorite back in the day.
DAN: $AMZN is testing the 50-day moving average today. Earnings are in 17 days...but this bears watching. We might see some buying next week.
KenB0707: @DAN $AMZN Thanks Dan, but, isn't $AMZN post earnings? KenB
Nepenthe: @DAN $AMZN Dan, didn't they have earnings on 2/2? Cheers.
DAN: @KenB0707 $AMZN Crap. You're right. Sorry. earnings date is 4/29 (APRIL). My brain is apparently still in bed. Yikes!! Thanks for mentioning this!! Dan
shoredriver: @DAN $AMZN ..EW shows 5/4........
Kckc: @DAN $AMZN Do you still like it? It has an interesting weekly chart
loser: $AMZN : Anyone considering going long here?
Bwhitty: @loser $AMZN In from 3100 weekly tight
drmike54: @loser $AMZN Would consider going long at 3100 or perhaps 3200. but not here.
ckonelli: @Bwhitty $AMZN I followed you into $AMZN at around 3130
DAN: ...
$AMZN -- 50-day MA test and rebound. Note the 15 minute chart. Very good close...on volume.
Requested Videos
$SAVE - "Sold half pre-earnings, now wondering if you look for anything particular post earnings to determine if you stay in." ...
DAN: ...
$AMZN -- Watch this. It's not buyable here! It is tightening up...but direction unknown.
$MIDD -- I said "watch", not "buy." Needs to clear $140.

Requested Videos

$ZM -- " Hi Dan, How do you stay in Swing tra ...
dkoran: @DAN $SHOP $SPY $GXBT $RIOT $MSTR $DKNG $NIO $NLY $ZM $AVTR $RH $NVTA $CYDY $NVDA $AMZN $MIDD $OXY $XPO $SM how could you leave out $DIS They fired Gina Carano for her views of let's not attack each other because of our views , and now Disney faces losing millions of Disney + subscribers( its already happening ) because some moronic board that is sucking up to the woke crowd and China ( ESPN , NBA ) thinks that is the in thing . Well , 75 million plus Americans don't think that way .
loser: @bRobert $NVDA The weekly chart on $AMZN is eerily similiar to $NVDA. Just wondering when it it going to pop?
bogiedog1: $FANGU has been a such a solid performer, easy to hold, and moving methodically higher since November. Giving 3X the fun on the tec movers of late. Seems like when some of them have been resting, others have kicked in. Composed of equal parts: $AMZN, $AAPL, $FB, $NFLX, $GOOGL, $BABA, $BIDU, $TSLA, $NVDA, $TWTR
Mnatale: @bogiedog1 $FANGU $AMZN $AAPL $FB $NFLX $GOOGL $BABA $BIDU $TSLA $NVDA $TWTR $FNGU was wondering if 400$ will be this bad boys resistance?
bogiedog1: @Mnatale $FANGU $AMZN $AAPL $FB $NFLX $GOOGL $BABA $BIDU $TSLA $NVDA $TWTR $FNGU Agreed. Seems like a logical place to take another rest. Kinda did similar at $300
:
:
wanda1616: $NVDA @brobert great handholding on this ! do you think $AMZN has similar capacity to rally. has gone nowhere for months, same deal. TIA for your opinion. would you be expecting this move
bRobert: @wanda1616 $NVDA $AMZN ABSOLUTELY $5000 target WEEKLY C&H pinch = MMP My type I believe I posted this analysis before I know there are many But what is great is that you applied lessons from another similar chart set up So yes You can consider scaling in soon SMALL
Bwhitty: $AMZN see if that can hold as LOD. Higher Lows off 8 day.
bRobert: @teacher5 $TLRY It would be an honor. I hope you see what I found technically attractive and learn to apply it to other trades. Another member found similarities between the $NVDA. C&H. pinch. Aka MMP. Money making pattern. and. the $AMZN. technical set up. Great. observation with. huge. 50% potential upside. to $5000 target. with a trigger.
metal: @bRobert $TLRY $NVDA $AMZN Seems to me that NVDA like AMZN is still somewhat extended when you look at the three year weekly chart. I am in both but trimmed some AMZN above 3400. I am not fit to carry your sandals when it comes to analysis, but if they both went sideways for another 4-5 months they would be more palatable. I'm in a making money, but I wish it was tighter on the weekly.
bRobert: @metal $TLRY $NVDA $AMZN The Bollinger bands of both stocks are pretty tight from. sideways consolidation and are reasonably close to the 50 WEEK. Would I love the 200 WEEK to be a bit closer? Yes Could we see more sideways action. YES Could we have a black swam event that will. lead to a brief correction like we saw last. March? Yes. $NVDA. reports 2/24. That will move the stock. if it hasn't had a nice run into earnings. We don't have to. guess. Watch and react to the price action with a small position. Adjust your stops accordingly. I have a large NVDA position from below This is a long time hold. that I have no intention of closing
teacher5: @bRobert $TLRY $NVDA $AMZN I'm learning every day, thanks to you and others in the forum. Today was my best day ever! So thankfyl for your expertise and willingness to share your knowledge.
champ: @teacher5 $TLRY $NVDA $AMZN --- Now that you are back in the forum, you have been out for a few years, I remember. However the most important part of what we do is, need to learn how to mange risk and timings, both in and outs....and don't forget to #pay yourself, some insurance profits daily, can always add-back. LOL
champ: @Macdoo42 $MSTR ---- This is a trading stock for me and honestly...I would #never hold this type of stock into earnings and so for that reason, I wasn't holding any position because of risk-management .....but I know what happened on that Friday, on 1/29, however I did pick-up a New small Spec..on that Monday. For me, on this type of position, at this price level, I will Never swing size, I always downsize because that how I work these type of positions and I even do the same on $AMZN and I post about that being a great trading stock, all the time and this is another one, however I like #AMZN better. I don't even post on this stock, MSTR....because of risk, I just do my thing.
Macdoo42: @champ $MSTR $AMZN #never #AMZN I also appreciate your day trading posts on Amazon as well.
champ: ...
~~~ The bottom line is, I'm just posting my thoughts again and I'm still holding, just too many swing positions and I have took profits off on a few,..like on $AMZN again...and if I see any.. that are falling back, I will move them off.. and then ma ...
joelsg1: $AMZN Green.
DBones808: @joelsg1 $AMZN I have it double bottoming on the hourly, back to 3400
BocaRick: $AMZN high of day
joelsg1: @DBones808 $AMZN Yes, it seems to consolidate briefly at the round lot numbers, 3200, then 3300 now 3400. But hoping for so much more as I have wide call spreads at all of these going short out to 3500, 3600 and 3700. Afraid that Bezos not stepping away until 3Q takes a split off the table until at least then, which may explain the poor reaction post-earnings. But performance justifies higher price regardless.
traderdl: $AMZN calls paying
champ: @BocaRick $AMZN --- This is being traded,...being worked. In and Out, In and Out, Hi-Low, Low-Hi
traderdl: $AMZN ripping
DBones808: @traderdl $AMZN day trading 5 calls along with $TSLA PRINTING LARGE
DBones808: $AMZN above top BB on weekly, very bullish now imo
cshanggu: $amzn weekly higher high, higher low. With increasing volume and nice macd. Watch out the breakout
DBones808:
DBones808: @cshanggu $amzn that's exactly what was up, apologizes. Nice work!
champ: @Sher $WPRT $CMI, they are both up in the AH's....and this is the reason Why and Yes I'm watching it also and $CMI, because $AMZN just order 1,000 N-Gas engines, per Reuters.
Sher: ...
$WPRT is 54.8%, post-market, after Reuters reports that Amazon.com (NASDAQ:$AMZN) ordered more than 1,000 truck engines that run on compressed natural gas in an effort to shift its fleet away from heavier polluting trucks.

The engines, supplied by ...
tommymac: @Sher $WPRT $AMZN $CMI Good for them $WPRT has a lot going on, this additional revenue and exposure is great news.
DBones808: $AMZN may have a pulse
Bert953: @DBones808 $AMZN Im leaving her alone, very whippy - whips up then falls back down.... wash, rinse, repeat. On the other hand, price has recovered from this mornings swoon and is now above the 10 min VWAP, but below the 10 min 50. Chalkin money flow is still negative so Im not tempted here.
champ: $AMZN ...$RVP....$SOLO ....$WKHS.....getting a few #delayed reactions, it could be that a few large professionals were stalking their targets, because they have positive reasons,.....I'm in these position.
champ: $AMZN...fell back, No legs, took profits, out for Now.
debeers: @champ $AMZN -me too
DBones808: $AMZN just came to life PM. Let's see if it holds
jeff_free69: @DBones808 $AMZN Thanks - but it was dumb luck here ! Was looking to sell half around 3400, but got called into a work meeting around 3:30 and missed that boat. Then I was even more dismayed when the Bezos news came out. Somehow this morning its all good!
DAN: Good morning. Futures are up just a bit this morning, with the Nasdaq 100 set to make a new high.

As expected, Amazon ($AMZN) reported blowout numbers. Typically, when I think of "blowout", I think of something bad, like, um, blowing o ...
msing3: @DAN $AMZN $BRKA $DKNG $GME $AMC $DKNG - adding to position this am
MarketMaster: $AMZN and thar she blows...true to form.
DAN: @msing3 $AMZN $BRKA $DKNG $GME $AMC Yep. I don't like it when the stock trades below the VWAP because it indicates selling pressure, but timeframe is everything. I like what we're seeing in $ZI better, where the stock is trading above its VWAP. Being bought on pullbacks. But I think it's ok for $DKNG to be resting right where it is. Need to see those weak hands selling before the stock is clear to move higher. Dan
rverkamp: $AMZN close to getting above the VWAP
djgustoso: @rverkamp $AMZN She's through!
tommymac: @DBones808 $AMZN I'm surprised it was red most of the day, I suppose the Bezos' news had some doubters, but holy cow that quarter was insane. $AAPL too, I guess I just don't understand everything I know about this stuff.
traderdl: $AMZN - no split plus new CEO = sell it appears
mradams0621: @traderdl $AMZN praying for a buyable dip
scottrades: @traderdl $AMZN IMO.... They need to split.
metal: @traderdl $AMZN If you look at the 3 year weekly chart, It appears to me that it could consolidate for months and actually be a better setup. My opinion
loser: @scottrades $AMZN I really do think that investors were almost expecting that news this earnings cycle. The lack of such news, combined with the rather shocking news of CEO change, really tanked the stock, IMO. $AMZN has split in the distant past, but for some reason seems reluctant to do so now. Shares outstanding are a paltry 501 million compared to billions for the likes of $AAPL, $FB, or $WMT. So I second your opinion.
traderbren: @traderdl $AMZN - LOL, plus there are gaps that need to be filled on the downside. Filled the first one today...but more to come. Traded out of it yesterday, but will be looking to re-enter with a test of the 50 dma, or the gaps below the 50 d. Just set alerts and wait for the right time.
DAN: ...
$AMZN -- long term investment. Gap and reverse. Give this a chance to settle down. This is not a trade here.
$SHLS -- This needs a lot of work.
$UPST -- Good uptrend...just waiting for a base.
$WDAY -- Breakout from pinch and pop.
$TRIB -- Alert ...
champ: ...
...However with 2-down days, out of the last 4-days, that plan didn't really work-out as planned, with all of my positions,....however I have been gaining all of that lost ground-back,... real fast, with nice size Day-Trades, in stocks that were hit ...
loser: @champ $RAD $HOV $CTLT $LH $ABT $OC $AMZN $MSFT $LABU #Futures #Day-2 #repositioning I know now why they call you "Champ". You are a "Champion" stock picker.
champ: @loser $RAD $HOV $CTLT $LH $ABT $OC $AMZN $MSFT $LABU #Futures #Day-2 #repositioning.....#Thanks but I use that handle because everyone used to call my Dad Champ, he was an Army Champion Heavyweight Boxer, many years ago and he is buried in Arlington National Cemetery,.. because he also held the Distinguished Service Cross, the Army's second highest military decoration for heroism in combat and many other medals also, however he died a natural death. ~~~ Thank You... for giving me the opportuntiy to post about him, it seem like it was just yesterday, happy thoughts now.
jwstich: @champ $RAD $HOV $CTLT $LH $ABT $OC $AMZN $MSFT $LABU #Futures #Day-2 #repositioning #Thanks Thank you for sharing. I had a brother in law nick named Champ.......great guy.
tommymac: @champ $RAD $HOV $CTLT $LH $ABT $OC $AMZN $MSFT $LABU #Futures #Day-2 #repositioning #Thanks Thanks for sharing @champ. It's always nice to get a little insight to the family here at SMM. Your Fathers sounds like an American Hero, may he Rest In Peace.
indigo1948: @champ $RAD $HOV $CTLT $LH $ABT $OC $AMZN $MSFT $LABU #Futures #Day-2 #repositioning - $CTLT - good earnings numbers and up this morning: Catalent, a provider of delivery technologies, development and manufacturing solutions for drugs, biologics, cell and gene therapies, and consumer health products, reported second-quarter earnings per share came to 45 cents, up from 23 cents a year earlier. Adjusted EPS was 63 cents, versus 45 cents a year earlier. This was above FactSet consensus for 55 cents. Revenue was $910.8 million, up from $721.4 million and above FactSet consensus for $892.5 million.
Hans_Schultz1: #TOS Market order to buy $AMZN took 3 min to fill! Be careful out there
Bwhitty: @Hans_Schultz1 $AMZN #TOS you said it!
Rick_O: @Hans_Schultz1 $AMZN #TOS I also got aleart on VVPR, and somehow couldn't fill. Now chart going haywire.
Bwhitty: $AMZN out of its bands
Rick_O: @Rick_O $AMZN #TOS $VVPR since aleart $13.09, try cancelling but got filled at $14... Thought software error and now got filled TWICE...
ikkyu000: $AMZN Clear breakout from a pennant on the monthly. A measured move would bring it to about 4,400.
pointbob: @ikkyu000 $AMZN if they do not announce a split it'll go back to 50dma imo
ikkyu000: @pointbob $AMZN Also, we'll see what earnings does.
Ruthboone: $AMZN took half my position off the table. wanted to protect some profit
gmj: $TTI, $FNGU been trading these two since mid-Nov, sold 80% pos in $TTI at the open allowing the rest to ride. Only reason involved with $TTI was because it was a part of ETF $FNGU. It was easy for me to use as trading vehicle without getting hurt over the last two months. Not encouraging anyone to buy $TTI up here. Hard for me to trade the big boys $AMZN and $TSLA etc. Just saying.
Carpe_Diem: $AMZN - Who is holding over earnings? Just a general question. @Dan was very upbeat and he pounded the table in his Romanian / Transylvanian accent last night!
Yes-Man: @Carpe_Diem $AMZN Sold 1/2 into this strength. The market has not been rewarding stocks beating earnings. Will make decision on other 1/2 pending on close.
EricF: @Carpe_Diem $AMZN Based on $UPS numbers this morning & $MSFT last week, I am going to play some Earnings Roulette tonight
wjj3: @Carpe_Diem $AMZN me but then I might not be too bright,
tommymac: @EricF $AMZN $UPS $MSFT Ya, me too, long into earnings. Maybe this will reverse the trends we've seen in the others. $AAPL post earnings bounce will come eventually.
MarketMaster: @Carpe_Diem $AMZN my strategy the last few quarters has been to sell AH when the earnings are announced. I've noticed holding until the next morning has not rewarded as much. Holding until the end of the day after earnings has usually not been ...
Firemedic: $AMZN Closed out my Feb 3400/3500 Vertical Call spread first 30min this am. Chickened out and took a nice profit. Could be a lot more if they gap up post earnings. But I have some stock to capture that in long term account
loser: @MarketMaster $AMZN $AMNS I have been trading AH more lately. Problem on the west coast, pre-market AH starts at 1:00 AM my time. Little rough doing that and getting ready for regular day trading session.
joelsg1: @Firemedic $AMZN Nice. I have call spreads and thinking hard about how many to close, as I call this the widowmaker known for quick option round trips. Thinking of holding through 2/3.
Firemedic: @joelsg1 $AMZN yes my friend. Chickened out a little due to being my very first spread that Ive ever put on.
joelsg1: @Firemedic $AMZN Hey a profit on first one, Congrats!
Carpe_Diem: @Firemedic $AMZN - Congrats on your first one! Quick someone cut his tie! Cyber Vino to you.
Visit the Trading Forum to join in the discussion.
| | |
| --- | --- |
| Stock Price | $USD 3,270.39 |
| Change | 0.00% |
| Volume | 3,622,620 |
Amazon.com, Inc., serves consumers through its retail websites and focuses on selection, price, and convenience.
Request Video of AMZN
Already a member?
Sign in here.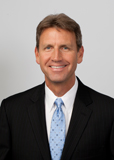 Dan Fitzpatrick
Stock Market Mentor gives you EVERYTHING you need to succeed in the market; all in one place. How easy is that? Dan Fitzpatrick and his elite community of traders share trading ideas, strategies and much more. Dan Fitzpatrick--a world class Technical Analyst, trading coach and regular CNBC contributor--gives you access to all of this with a 30 day trial membership for just $7.77. Get started TODAY and start trading better TOMORROW with the following premium content:
Nightly video Strategy Sessions with a game plan for tomorrow
Got a stock you want Dan to look at? Just ask.
Patent pending video alerts instantly delivered to you when one of Dan's trading signals is triggered. This is not your typical price alert. This is a short video explaining the action you need to take to make money. No more "Woulda, coulda, shoulda"
Access to over 80,200 stock analysis videos
Access an ever expanding library (80,200) of educational videos that will save you time and make you money
Join a team of friends and traders that have one thing in common; a burning desire to succeed.

Become a Member Today!
Gain immediate access to all our exclusive articles, features, how-to's, discussion group and much more...
Satisfaction Guaranteed!
Your Stock Market Mentor membership comes with a 30 day, no questions asked, 100% money back guarantee!