Amazon.com Inc. (NASDAQ:AMZN)
Bands Volume 200 SMA 50 SMA 20 SMA Videos Alerts Articles Events

traderbren: $AMZN -- let's see if $AMZN can clear the 50d or hit a brick wall and rest.
Richlion1: @traderbren $AMZN Yes I'm waiting at the 50ma too.
Explorer: @traderbren $AMZN -- have been scaling in for the last week -- now covered 50% towards ATH or another 8%
mollagha: @bRobert $AAPL $MSFT $FB $GOOGL You always leave $AMZN out ;). my biggest holding :-(
Rjeletrik: $AMZN Nice close, retook 50dma
NickSingh: @Rjeletrik $AMZN great volume last hour 🗼🗼
gt: @traderbren $AFRM $AMZN ty for short interest info. i don't have marketsmith, but i am long from below on $AFRM
traderbren: $AMZN -- looking to push into gap fill mode.
scottrades: $AMZN Potential gap fill to the upside.
lostsheep: $amzn nice to have this big horse pulling the wagons
DBones808: @lostsheep $amzn nothing has changed since the $500 sell off and now it's buyable somehow. Incredible.
scottrades: My #Swing notes: $SPY ATH - Let's not get complacent. $QQQ: ATH - Be careful buying anything that's extended. $SMH - A bit extended $BLOK Popping out of a small box. #Bitcoin / #Ethereum nice move off the lows $AAPL Nice breakout on volume $AMZN Filling the gap but still under the 50 Day $FB Breaking out on volume $MSFT Out of a tight flag $SQ Above the slope, good volume, more of a HODL. $TSLA Added this morning $PLTR Added this morning $HUT Trying to sit with it. $MARA Holding the 8EMA $RIOT LAGGING $COIN Working but supply up above. $MSTR Watching the slope $CROX Watching 147.75 $DBX Volume into the close $DT Watch 68.30 $ASO Working. Let it work. $ENPH Not a long base but close to the 50 Day $NET 5 Little tops.
AndStars: ...
Hi Dan, thank you so much for the movie recommendation. I watched "McFarland" (McFarland, USA) with my family this weekend on $AMZN Prime, and it was one of the best I've seen in a long time. Very uplifting true story. Family friendly, wit ...
wanda1616: $AMZN added some longer term. such a huge gap above if it can keep climbing
wanda1616: @wanda1616 $AMZN super bearish sentiment
champ: $AMZN...HOD...at the weekly high, #Day-6.
Rjeletrik: $AMZN filling the gap, long
traderbren: $AFRM - good news - teaming up with $AMZN for their payment service. Nice pop AH.
traderbren: @traderbren $AFRM $AMZN - plus 22% short interest based on MarketSmith.
champ: @traderbren $AFRM $AMZN ---- Check out $MQ, this stock is also up in the AH's, and yesterdays LOD was at $24.32.
champ: $AMZN...HOD...a slow move this morning
Explorer: @champ $AMZN -- I am scaling in slowly seeing upside -- you?
champ: @Explorer $AMZN ---- Yes, I also have a small position and the low entry was on Monday....and as we all know, the markets are holding many stocks back today...for sure.
scottto_2: $AMZN - #TeaLeaves - $AMZN 'likes' to make "W's" between it's big moves up lately. I'm looking for it to pull back a bit here, to create the middle of the "W", then proceed higher from there..... Will watch...
Mnatale: @scottto_2 $AMZN #TeaLeaves are you looking at the 3100$ level?
scottto_2: @Mnatale $AMZN #TeaLeaves - The Darjeeling tells me that it should stay above the 3175 low, to create an upward leaning "W". Based on previous brews, I would expect a pb to around 3225.
Mnatale: @scottto_2 $AMZN #TeaLeaves we shall see then! TY sir
joelsg1: @Docoof $GTLS Sticking a pin in that :) Checked bid/ask spreads on nearish term calls, about 10% of stock price to rent for a few months. Not for me. More than even the most egregious premiums on $AMZN or $TSLA. Waiting for stock entry, and may grow older doing so.
Rjeletrik: $AMZN up above 200dma and Vwap on volume
Rjeletrik: $AMZN Up above 3300.00. Long
NickSingh: I have a small profit in 'my $amzn bull put (lost much in equity and calls recent), should I sell here or if waited this long, wait some more. Advise pls sir @bRobert
champ: $AMZN...nice 2-Day move.
bRobert: @NickSingh $amzn I'll just comment on the stock Small daily reversal testing the 20d. from the dark side and a small speed bump flag from August. Expect to see a pullback and retest of the 200d. from above $3400. target with move > 20d. ceiling High target potential if the base enlarges eg. $3600. target with a pullback bounce. after $3400 acquired.
NickSingh: @bRobert $amzn thank you much, sold my bups, have some equity from $3600 while some stopped out, now I can look to add on a pb.
wanda1616: $AMZN anyone know about their kuypers (sp?) project? low level satellites providing high speed internet EVERYWHERE for less than 10$ ???
Docoof: $AMZN back to the 200d
Rjeletrik: @Docoof $AMZN check out the hourly chart. Looks good 👍🏿
NickSingh: @Docoof $AMZN 🙏🏼
Pokersmith: @NickSingh $AMZN Bumping up against 200 day
wpsimril: $AMZN good risk/reward profile for the $3190/$3180 SEP bull put spread
MarketMaster: $AMZN I'm about to capitulate on this one. To lose this much since 2Q and down again today makes little sense to hold. Building or buying Kohl's makes no sense to me. Sorry Bezos left.
traderbren: @MarketMaster $AMZN - if you throw in the towel here, you will likely mark the turning point in the stock. At this point it is way oversold, and can certainly get more oversold, but I think there's a greater chance that it finds support at this level and starts to build gradually from here. Just my 2 cents...for what its worth.
wanda1616: @MarketMaster $AMZN i was going to say the stochastic is plowing into the ground. it may be nearing a baby/bathwater bottom
wanda1616: @wanda1616 $AMZN but then you can always buy it back if it shows signs of life
MarketMaster: @wanda1616 $AMZN thanks to both. I thought the bottom was in awhile back. But if I sell I'll let you know as that would the turning point. My timing is impeccable lol.
sierramp: @wanda1616 $AMZN I'm with Wanda. I'm watching for a stochastic turn and 5/13 to get back in.
NickSingh: @traderbren $AMZN hope its a turning point here as you say, its been a battle to stay in this from much higher and also holding a higher bull put
issues: @wanda1616 $AMZN Sure you can buy it back but if you sold at a loss that loss will be added to your cost basis due to the terrible WASH SALE RULE> what a disaster that has been over the years.
kbrowe: $AMZN going after brick and mortar retail market.

Amazon.com Inc. plans to open several large physical retail locations in the U.S. that will operate akin to department stores, a step to help the tech company extend its reach in sales of clothi ...
wanda1616: @kbrowe $AMZN EVERYTHING is bad news for this stock ....until it isnt. stochastic nearing the floor. negative 4% YTD
MarketMaster: @wanda1616 $AMZN Th Jazz shoulda stuck to AWS services. I'm sorry I bought back into this turkey.
wanda1616: @MarketMaster $AMZN you know it will turn "at some point". sentiment sub floor
kycol: #COVID_9 Here is an old watchlist from last year i called Covid9: $AAPL $AMZN $DOCU $FB $PTON $PYPL $SQ $STNE $TDOC $ZM should we go back in lockdown. The only one I am long in ATM is $AAPL.
NickSingh: Is there some buying coming into $Amzn last few mins
Babutters: @NickSingh $Amzn yesterday it broke and held the 200d. Today it broke and is not holding. Not a strong stock - unless you are only day trading.
scottrades: @NickSingh $Amzn It's really easy to over-trade in this environment. Keep your time frame in check.
NickSingh: @Babutters $Amzn I started day trading 10 years ago, now I don't know what to call it lol, but absolutely this one not holding
NickSingh: @scottrades $Amzn thanks boss, yeah not over trading but holding many loosing positions tho
Jim88: Six stops down. $AMZN will be the next to fall. On the plus side, I will have bunch of cash to work with.
lauralynnee: @Pokersmith $AMZN Just another shoutout and thanks here @Pokersmith, this morning I'm very thankful to have smart/experienced people on my side... being "wronger" would have happened today had you not weighed in Friday.
Pokersmith: @lauralynnee $AMZN Thank you for the shoutout. I'm glad what we discussed was helpful.
traderbren: $AMZN - bullish hammer in the works based on today's move. Let's see how it finishes on the day. It almost closed the gap on the downside from 6/7 but didn't quite get there.
NickSingh: $AMZN how do you recommend playing this, stopped out at $3276, cost is $3460 sh. For some reason always loosing on this.:/ thanks sir
mollagha: @NickSingh $AMZN God knows me too. I am losing my shirt on it right now. At least it recovered today so far.
NickSingh: @mollagha $AMZN the timing what I feel matters on this more than most other stocks I know owing to the number of dollars involved per share
mollagha: @NickSingh $AMZN My plan is to hold till eternity :-). I may have to with the $ amount I am down
NickSingh: @mollagha $AMZN you can't afford to not ride it out, I just bought half back at $3297 (stopped out at $3276)
lauralynnee: Have a question for all you more experienced folks...trying to figure out what to do with my $AMZN. Cost basis was 3441, I'm down 4.3% due to it being smacked in the face on 7/30. I'm already holding a full position on it with my stop just below where the 200 is currently. I'm tempted to pick up a second position while it's sitting on the 200 here to offset the other position with a stop on that just under the 200 as well so I cut my recovery time. Good strategy? Bad idea? Any thoughts appreciated...
dcolten: @lauralynnee $AMZN Not sure if I qualify as one of the more experienced people but I added yesterday with a stop below the 200
shoredriver: @lauralynnee $AMZN ....sell some opts........
lauralynnee: @Carpe_Diem it was to hold long @shoredriver $AMZN I still don't know/understand how to sell options, I just started reading the jumbo book recommended on them.
joelsg1: @lauralynnee $AMZN Holding stock much better than options which I call the "widowmaker" based on experience, but sounds like you're contemplating averaging down from a full pos., which is frowned on around here. Still, weekly OK for long term hold. And as stated above, you could sell near term otm call options against your stock to collect expensive premium while you wait.
Pokersmith: @lauralynnee $AMZN The answer lies in your question " I'm already holding a full position " IMHO? DON'T add. You were wrong, so far....and that's ok. don't make it " wronger " Respect your allocation amount.
lauralynnee: @Pokersmith $AMZN Very true. I think I'm a "fixer" by nature and so I'm looking to fix this but your 100% right, already being in a full position is a lesson I need accept and surely I don't want to be wronger on a double position. Appreciate it.
NickSingh: @joelsg1 $AMZN would you sell near term otm calls regardless of how many shares you own..?
joelsg1: @NickSingh $AMZN Oh no! Only sell covered calls against long stock. Don't always sell max, but never sell uncovered calls. Period.
kmcnear: @lauralynnee $AMZN For what it is worth my $AMZN strategy has been. I took a shot during the pandemic crash and bought (1) ITM Jan/22 leap. Now up 3X+ on the investment. I have been selling weekly OTM calls all the way up. I thinking of $AMZN as owning a rental house. It most likely won't crash in value and should continue to trickle up. There have been a few pops where I needed to cover and roll up. For the most part, this has provided a steady 15 - 20% income. In a taxable account, so I plan to take the stock when the Jan/22 expires. With the current dip in $AMZN I am looking at the June/23 leaps? waiting for a bigger base.
NickSingh: @kmcnear $AMZN very interesting & profitable, well done!!
NickSingh: @joelsg1 $AMZN yes thanks that's what I thought but wanted to clarify, as not many likely own 100 shares of $$Amzn
joelsg1: @NickSingh $AMZN $Amzn So true. The problem with selling calls anyway with this is the possibility of a stock split.
kbrowe: @kbrowe $SONO $GOOG headline news on CNBC Fast Money, and very bullish on $SONO talking about licensing fees having to be paid, especially with the huge number of speakers $GOOG has already sold. What ever license fees get paid, it will include both past and future sales of any speaker $GOOG sells. That will be a huge number. And there was talk about $AMZN could also be in their sights for infringement based on this decision. I'm not a lawyer and don't understand the patent details, but stock price will gap up Monday morning and be looking to add.
Henry: @kbrowe $SONO $GOOG $AMZN I posted on Wed evening that Grasso was calling this to happen. He expects 70 million in licensing fees for 20 years. My son tells me Sonos is developing their own Alexa. I don't know anything about who developed what technology, but if AMZN has infringed on their patents, there a lot of Alexas and dots to license. He didn't give a lot of credibility to the projections he heard of $100 a share. I'd take $75
NickSingh: @joelsg1 $AMZN $Amzn oh yes sooner or later
traderbren: $AMZN - position on the day after testing the 200d. Likely see a bounce trade.
wanda1616: $AMZN looks drained out at the 200. cannot imagine its not a good buy for longer term
wanda1616: @wanda1616 $AMZN added a bit
Docoof: $AMZN opens its $1.5 bil air hub in Kentucky in latest push to speed deliveries
Docoof: $AMZN at lod $3303.00
djgustoso: $AMZN broke below key $3300 level, it it time to ditch this puppy?
bRobert: @djgustoso $AMZN $3250 h&s top target We will see
champ: @djgustoso $AMZN --- It was $500 point ago because the lock-down earning quarters are over, however that being said I would expect a bounce, at around any even number.. like $3200, $3100 or $3000 for sure, the larger players will pick-out the turning number, just like they always do.
cgiannakas: $AMZN pop
bRobert: @cgiannakas $AMZN 200d bounce EXPECTED Also completion of H&S top Sets up Double bottom W trade here as well with divergences $3450 potential 50d
debeers: LOSER LIST TODAY-----$ISRG/$$LRCX/$AMZN/$MSTR/$SWAV/$SHOP/$MDB/$SAM Just as important-what isn't working.
Forexpro: ...
I didn't really expect $ATCX to keep levitating when I mentioned it on Wednesday afternoon, but it had another nice (very nice) gain yesterday. However, the intraday high was 15.11 and the close 13.78, not that much higher than the opening print of ...
scottrades: My #Swing notes: $SPY ATH $QQQ Tech resting a bit, the constant rotation continues. $DIA Above resistance, nice Weekly $SMH Coming back down to earth $IWM Rejected at the 50 Day. $BLOK Working. $ARKK Back into the cluster #Bitcoin / #Ethereum Boom! $MARA It's $RIOT Going $HUT Up $MSTR Forever $SI Laura… $COIN Forever! $TSLA Pullback to the 8EMA. Not a great Weekly candle. $MSFT Still fine. $TWTR Watch the slope $ANET Basing. $ABNB Riding the 8EMA $AMZN Here's the level I'm watching on this… $DOCU Watch 309 $CRM I think 254 is your next add point. $STLD In trend along the MAs $CLF Nice volume through the 8EMA $NUE Looks like the rest.
Auto: $AMZN added long
jonwest88: @joelsg1 $VIAC $VIACP Hmm another take, $SQ which was nutty enough to buy Tidal streaming overpriced music service? $SQ's market cap is 5 x that of $VIAC? (I had Tidal for 3 years and switched to $AMZN music HD when they finally offered Cd rez and now hi-rez, (24bit). They have as many streaming titles and we now pay $15 a month, family plan versus $30 for Tidal. Lots more cross selling op with $VIAC than Tidal. HAH!
joemaurno: @DAN $SONM $AMZN $ALGN $BRKA Great point and thank you for taking the time to personally respond. Much appreciated!
Forexpro: Re: $BCSF Hi, Friends, Net interest income came in at 0.34, permitting the dividend to be maintained at the current 0.34. Total investment revenue missed; I don't know to what extent investors will care or react. My key metric is maintenance of the dividend at current levels, although an increase wouldn't go amiss. None of the portfolio companies had loans on accrual, which is nice. NAV per share at quarter end was 17.01 versus 16.69 for the end of March. Leverage was reduced slightly. The stock remains at 15.10 after hours; this isn't $AMZN. The conference call is tomorrow morning at 8:30 EDT. All the best!
Visit the Trading Forum to join in the discussion.
| | |
| --- | --- |
| Stock Price | $USD 3,507.07 |
| Change | -1.53% |
| Volume | 3,982,360 |
Amazon.com, Inc., serves consumers through its retail websites and focuses on selection, price, and convenience.
Request Video of AMZN
Already a member?
Sign in here.
Earnings
February 1st, 2022 - 2021 Q4 Earnings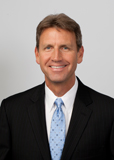 Dan Fitzpatrick
Stock Market Mentor gives you EVERYTHING you need to succeed in the market; all in one place. How easy is that? Dan Fitzpatrick and his elite community of traders share trading ideas, strategies and much more. Dan Fitzpatrick--a world class Technical Analyst, trading coach and regular CNBC contributor--gives you access to all of this with a 30 day trial membership for just $7.77. Get started TODAY and start trading better TOMORROW with the following premium content:
Nightly video Strategy Sessions with a game plan for tomorrow
Got a stock you want Dan to look at? Just ask.
Patent pending video alerts instantly delivered to you when one of Dan's trading signals is triggered. This is not your typical price alert. This is a short video explaining the action you need to take to make money. No more "Woulda, coulda, shoulda"
Access to over 84,300 stock analysis videos
Access an ever expanding library (84,300) of educational videos that will save you time and make you money
Join a team of friends and traders that have one thing in common; a burning desire to succeed.

Become a Member Today!
Gain immediate access to all our exclusive articles, features, how-to's, discussion group and much more...
Satisfaction Guaranteed!
Your Stock Market Mentor membership comes with a 30 day, no questions asked, 100% money back guarantee!