Amazon.com Inc. (NASDAQ:AMZN)
Bands Volume 200 SMA 50 SMA 20 SMA Videos Alerts Articles Events

Forexpro: @DrScience $MSFT Thanks, DrScience, This particular transaction doesn't strike me as a needle-mover per se, but it's good for morale insofar as it directs attention to a growing portfolio of innovative deals for Mister Softee in the space. It's also one that Amazon didn't get, and I don't own any $AMZN at present. From Reuters: "Exxon, Microsoft strike cloud computing agreement for U.S. shale. The value of the agreement was not disclosed. But the partnership is the industry's largest in cloud computing, Exxon said in a statement. "The technology would allow equipment leaks to be immediately detected to reduce repair times in remote locations, and apply artificial intelligence to analyze drilling and completions data, Exxon said." Hope you're doing well; all the best!
traderbren: $AMZN - kissed the 50d. NP
cb: $AMZN @brobert @champ Not the greatest, chartest, so your help is appreciated Is this looking like it's gaining traction rhrn, pushing higher from here?
bRobert: @cb $AMZN It is 110% . undecided RHRN. Could go either way. Same odds as roulette for a short term time frame. Even money risk reward is not how to invest. IMHO .
cb: @bRobert $AMZN Thanks
champ: @cb $AMZN --- Really hard to know because markets are going into another day, of uncertainty tomorrow. The stock has only been zig-zagging in the month of February, in a positive market and is lower than the start of the month.....but as of now, it is still holding above the 50-day. Holding up nicely today and looks OK, for sure. However, I would not swing, unless I was long term. LOL
cb: @champ $AMZN Thanks
bRobert: $FDX "VALUE Limited exposure to $AMZN . compared to $UPS Stop < 20d
cb: $AMZN @champ A bit short here. Any thoughts?
champ: @cb $AMZN $DJI --- Hard to know what was going on...however, my #guess is.... it was just swing traders from Friday, 2/15....taking some profits off.....but only those's, who were overweighted....I know I did...and I was overweighted. Just trades/in ...
cb: @champ $AMZN $DJI $TNA $SPXL #guess #at-anytime #CopyCats #repositioning #recapping Thanks, Thanks, and Thanks. Appreciate your post, and your generous giving spirit.... Seems your always willing to help.
Forexpro: Re: $ALLE, $YETI, $ZBRA Hi, Friends, These tickers came up as I scanned lazily (I know, redundant, as I'm the one doing the typing) through Barron's. One ($YETI) posted better than expected earnings; the other two are, purportedly, potential beneficiaries of continued growth by $AMZN, as their services are complementary. Of course, that's the case until it isn't, and the penalties for those voted off the island (e.g. $XPO, which was a "last mile" delivery vendor for Amazon) can be severe. I've appended the chart of $XPO here; the other charts follow. The lines with yellow dashes are where I expect to develop interest in a starter position, as these are at present all too extended for my taste. Hope you're enjoying the weekend; congrats to J.B Holmes on a gutsy win under gusty conditions at the Genesis Open at Riviera. All the best!
Forexpro: Re: $AMZN Hi, Friends, Who in the world would want to live in a neighborhood where a lot of relatively high-paying jobs are available? Another victory for the "woke": AMZN: Amazon cancels NY HQ - Reuters All the best!
michaelH: @Forexpro $AMZN Gotta love Bezos! "Ok guys don't want us, see ya later"
champ: @michaelH $AMZN --- Yes, the #Politicians, ran them out of town, before they even got started. They don't have any business sense at all, it is hard to understand, how they even get elected. There is a Rumor going around.... that Bezos, just make a few large campaign donations.
debeers: $AMZN-New York is so stupid and now they are bawling that Amazon wouldn't work with them.BOO HOO --- Bloomberg is livid and so is Cuomo since they knew not only how much the employment would be improved but lets say you had a restaurant or a sports store or a bar---your eyes must have lit up. Why get thousands of folks jobs and a better standard of living? How many of the new condo escrows just went up in smoke??. Trust me: Virginia will welcome them with open arms.
rclaus: @debeers $AMZN -I am pretty sure NYC will be okay. I don't think they were hurting for job opportunities. Maybe it should have gone to Virginia in the first place.
traderbren: $AMZN - very constructive this morning with the 15min intra seeing a nice bid.
champ: @traderbren $AMZN ---- Like most all stocks...it fell back with the market and is holding this $1621 level after the markets pulled back 60 points, on the $DJI...just moving with the markets.
champ: $AMZN...HOD...still holding.
Shopaholic526: @champ $AMZN What's HOD
Henry: @Shopaholic526 $AMZN high of day
bRobert: $AMZN . Added small entry with stop below $1597.
bRobert: @traderbren $NFLX Small position in my back pocket for a bit. Like $AMZN, it is hard to kill. $400+ . potential
jcann1021: $AMZN I am long calls since early am, thinking it can go to 1,676 or even 1,716 with some good news.....
bRobert: @jcann1021 $AMZN Yes Kill off a bearish pattern . = . bullish counter move 100 points . You may wound an AMZN beast but it is very hard to kill . Poking the bear makes it angry and it can go on a rampage
champ: $AMZN ---Out.... took the $$$'s, will look at it again tomorrow.
jcann1021: $AMZN Thought about that as well, but it was very strong into the close. Typically when that happens you get an overnight pop the next morning and then can sell out or hold for the targets I mentioned. Now that I said this it will probably tank overnight, lol !!
bRobert: $AMZN . Really toying with the neckline. The daily chart sets up as a classic short with $1610 cover stop. Break below 50d. So far , a failed throwback to the greasy side of the down curling 50d. Hard to kill an Amazon beast..
champ: @bRobert $AMZN --- Without any news...this stock is easy to trade....it just zig-zags with the market...the $DJI...just follow the market. Pull up a chart on each....and watch.
bRobert: @champ $AMZN $DJI Yes . san news, .it takes its cues from the general market right now. Both take take a big dip any time. If < $1570 . a move to the downside could be brisk
bRobert: @trader123 $AMZN Thanks. Glad you find it helpful. I am trying to describe what I see. Sometimes I put on the wrong glasses and see what I should have done yesterday.
beachreader: @bRobert $AMAZON $PANW $AMZN premarket 1584 so not too far from you $1480 target give it another trading day or 2.. nice. call.. thx
JLF: @bRobert $AMZN Thank for the clear, detailed manner you explained the peaks and meanings of the head and shoulders. Appreciate it, Joe
Sher: @bRobert $AMZN - Super... thanks!
klarson18: @bRobert $AMZN @PhilHarmonic Thanks for the insight. I also have been wondering what you are looking at from time to time. However, I am only seeing a 90 point drop from 1648. Apparently I have drawn my line in the wrong place. Can you help with the line drawing?
Sher: @PhilHarmonic $AMZN - Thanks, but I don't have TC200 - Am a long-term StreetSmartEdge (Schwab) user - Their platform/charts are extremely customizable and I'm pretty content with my current set-up.
bRobert: $AMZN h&s top in motion. Head $1720 Neckline $1600 Measured move to $1480 unless killed off with sustained move above the neckline. which could trigger a massive reversal pattern. A killed of bearish pattern is bullish and should be followed closely for further upside It is difficult to kill an Amazonian beast. This would just be a wounding
champ: $AMZN @ $1,577....#Day-Trade
bRobert: $AMZN Watching for failure on bounce to the 1600 neckline. for a small short with cover stop above neckline.
Robert1965: @bRobert $AMZN it failed the neckline 1600 reached 1588 HOD now 1573 have you shorted it
bRobert: $AMZN Monitoring throwback /retest of neckline $1600 If killed off, I may start a small long .
traderbren: @bRobert $AMZN - yep, got my alerts set on the other side of $1600 too.
champ: $AMZN --- Don't really know if investors really care about Jeff Bezos, sex life or his marriage....but in the short term, the stock has dropped around $150.00. The stock has usually just followed the markets in the past. Still holding....and if the markets move up, the stock will move-up thru the $1600. level, is my guess.
CraigReynolds: @champ $AMZN A lot of news I hear today is how the New York Political Community hates Amazon moving into there city because of the tax benefits given, even socialist voices in D.C.. Amazon reconsidering move there. Bezos on the offense in a number of areas. Amazon is a big target in a number of ways, love or hate.
champ: @CraigReynolds $AMZN --- I'm only focus on a Day-Trade....all the other stuff is just wind....for me. However, I understand what you are saying...#Thanks.
CraigReynolds: @champ $AMZN #Thanks It just seems to me that the more a stock is discussed one way or another effects how that stock reacts that day. Not sure if it happens always but in the biggies, if news is contrary, feelings move stocks. I listen to both Fox and Cnbc at times and it seems $AMZN is point of focus with opinions.
champ: @CraigReynolds $AMZN #Thanks--- All news effects stocks...but I never swing this position. Only a hour left....the markets needs new swing buyers and shorts to cover....I would not swing any shorts, into the weekend. Could pick a little more steam....especially in the last 20 minutes....but for now, the markets are just holding the flat-line.....around $DJI...25,000.
bRobert: @champ $AMZN The $1600 level is getting a lot of attention. Lot of trading on both sides of the Macon .
champ: $DJI @25,105...down a little 63 points but a nice move on the close. The market close up for the week....by around 45 points or so and down a little for the last 3-days. Going into the close ...it looks like a few shorts covered and also a few swing buyers move-in. I took profits on my Day-Trades in, $AMZN $TTD and also 3/4th of $SSO. I'm also swinging a small position in $KWEB and I added 25% to $GOOS...which was up all-day in a down market...up $1.66...3%, on the close.
champ: @bRobert $AMZN --- I made a little on my Day-Trade. The $1,600 level could be important for investors....but for me... on this trade, I follow the market. The markets will either move it up or down. I don't believe the stock is going to get any positive news, that would move it up in a #down-market.
debeers: ...
$TWTR- Disappointing forecast and will stop reporting monthly active users. Down pre-about 8%-- Gee who does this remind you of. Reporting lighter guide. 3.3 mm users as opposed to $FB/$GOOGL/$AMZN andthey haven't really figured out how to monetize ...
bRobert: $AMZN . Small H&S . top on right. Neckline $1600 . Head $1720 . Measured move target $1480 . with bearish follow through . That would create a little stir. np Target $1480 .
Henry: @bRobert $AMZN I'll tell you what my son told me, in one of the most memorable lines of being a father. I came down stairs and there was clear olfactory evidence that someone pooped in their pants. I asked my son, "Bob did you poop in your pants?" His response: "Don't say that"
Sher: @bRobert $AMZN - Bet you're great with constellations, too... For the life of me, I can't see half of the patterns you identify! Can you maybe provide the actual time frame and which chart you're referencing for this - Just think in terms of leading a blind squirrel...
bRobert: @Sher $AMZN Go to Stock Charts (free) Daily chart. Focus on Jan 14 - present. . 1/31 Head peak 2/6 right shoulder peak 1/25 left shoulder peak. Similar pattern just to the left failed to fire. (1/18 . head peak . 1/8 . left shoulder) . Easier to see if you enlarge a bit
PhilHarmonic: @Sher $AMZN Look at the hourly chart and the 15 minute chart on TC2000..
beachreader: @bRobert $AMZN if someone could break that code language for me? Robert are you saying $AMZN is heading to $1720 with follow thru to $1480... . i have a position in amazon thats over 10 years old and would like to avoid selling and capital gains, would rather protect with PUTS..because in the LT i believe amazon will do just fine by protecting its monopoly by lowering prices.
bRobert: @beachreader $AMZN You have done very well as a long term holder of $AMZN and unless you are ridiculously overweight, you should not be overly concerned. Your long trading timeframe has put your return at the head of the pack. Chart patterns ...
trader123: @bRobert $AMZN Well done, thank you Robert for your technical review of $AMZN. I appreciate your numerous postings and insight. Your "trigger" posts on when you think you may want to add or initiate a position are a great help. Thank you.
DAN: Good morning. First, mark your calendars for tomorrow morning at 9:15 am ET. I'll be holding another trader training session as we look at the opening rotation and try to skim some bucks off the bull.

The futures are up just slightly this morning a ...
cb: @Spotdog $AMZN #Level Thanks for your reply, i really appreciate that.
billfumick: $AMZN looks ripe to me... #Long
Kristine: $AMZN chart is interesting in that the 200-day is at the upper BB and the 50-day is at the lower BB. It will be interesting to see if it continues to channel sideways for awhile between these two levels. I haven't seen the BB right at these two moving averages on a daily chart before.
rachel: ...
8. $AMZN v. WING – Member asks, "Why avoid the former, and buy the latter?"
9. $DATA – this is why we don't hold over earnings. It IS on the GSL...watch how it acts tomorrow. Could be a good buying opp.
10. $SNAP &nda ...
cb: #Level 2 windows Anyone with use this indicator with success? $AMZN has the largest lot @ 1660.00 most of the day. Is this bid what draws a stock upwards? or causes it to hold a certain range. Trying to understand this window a bit better... Thanks
rachel: ...
12. $AMZN – would consider above 200-day MA. For now, it's in jail.
13. $IT – "Too late to go long?" Yes. Earnings tomorrow. Watch how it trades.
14. $HD – "In a squeeze and breaking above 200dma."
1 ...
Spotdog: @cb $AMZN #Level Hello, cb, I saw your post earlier but did not have time to try an answer. I am for sure no expert, but I do view level two, bids and asks. I use them to get an idea of where the most volume is coming from and then to help me finalize a bid for a limit order. for instance, if I want to place a bid at say, $19.19 and I see some large bids above that then I usually will try to go up a few cents about a large volume buy, if that makes sense? I hope that we are talking apples to apples here and I don't mess you up. I don't really post too much. I just watch and try to learn. good luck. ps.I find a lot of useful info on You Tube about trading if that helps.
champ: $DJI ...#Day-25 on this new market leg. The $SPY and the Nasdaq were both strong today but the $DJI was flat but close at 25,000 on Thursday. All ETF's were strong today...$SSO $TQQQ and $SPXL, were 3 that I had positions in, the others were $FDN and ...
jeffslm: @champ $DJI $SPY $SSO $TQQQ $SPXL $FDN $KWEB $JNUG $DRN $AMZN #Day-25 #government-shutdown #reporting #guessing #U #increased #new-Ag-products #live #extensive - Thank you champ for your sharing your thoughts. Very helpful and appreciated.
debeers: $AMZN-takeaways: 1. Good retailers are not about to be obliterated especially the domestic ones- 2. Margin compression came because of thinking that it could do something with grocery that no one else has ever been able to do 3. Amazon will be fine but it isn't a must own today--let it find its footing. India was a definite thorn in its side
bRobert: @debeers $AMZN Well said.
GOOSE: A TRADE: $AMZN STO 2/1/19 6OO/595 BuPS @.77 Just sushi money. Channeling Jojo. For you old timers. ;>)
cb: $AMZN swinging some
mikespear: @champ $DJI $AMZN $SSO $TQQQ $SPXL $LABU $JNUG $OILU $SPY #Market-Direction #after Champ - i am becoming interested in doing more index trading and i appreciate your efforts in posts. May i ask why you would trade sso and spxl, as both seem to track the same index. Does being held by different creators affect something?
DrScience: $QQQ leading index today, while the $DIA is dragging up the rear. $SPY nearing yesterday's resistance. Sold $QQQ MAR 153/158/175/180 Iron Condor @ 1.54. highest IV of the majors. May have to adjust the wings a bit after $AMZN earnings tonight and jobs report tomorrow.
champ: $AMZN....moved thur $1,700....now we will see if it holds....and if this move continues, into earnings....
jeffslm: @champ $AMZN - I'm more interested in how it performs after earnings...
champ: @jeffslm $AMZN ---- Yes......but only one step at a time, for me. They should have a #huge earnings beat this year...and they will set a new earnings record...is my guess. On-Line-Retail-Sales numbers, were reported to be the highest ever reported...his wife is looking to buy a ski-resort, she said she might even buy the whole town.
jeffslm: @champ $AMZN #huge - My kinda girl.
grcjr: @champ $AMZN Earnings after the close. I believe you were correct regarding $1700. Key level. Appears to be staying above even as we are into the mid day, lighter volume period.. Not sure yet what to do as we move into the close. I will likely have a small bearish option position. Their AWS segment must be doing great given that SMM/OMM is using it. ;-)
champ: @grcjr $AMZN --- Only hold the $$$ amount, that would be alright for you to lose, at a table in Vegas.....before you have any drinks. I'm thinking about placing a bet also, should be fun....easier than flying to Vegas...and the odds are better on this stock.
traderbren: $AMZN - now above the 200d
champ: $AMZN ---$1,729...HOD ...a clean break above $1,700...but zig-zagging.
beachreader: @traderbren $AMZN thank you ,,,
champ: $SSO $DJI ...down -65 points--- Traders are just zig-zagging the markets...and investors are waiting for more positive news, on the China-trade deal and also on $AMZN earnings. The markets are still holding the flat-line....and it really does appear, that #investors-and-traders can't wait to move-in ....they are ready to jump in, on any positive news. 30 companies will be reporting, after the close and $AMZN is the only major....but $Deck will be reporting...NP....and in the morning....34 more will be reporting and $HON $CVX and $XOM are the majors...NP's. Both $GOOGL and $GOOG reports on Monday 2/4/after...NP's.
traderbren: $AMZN - Pre-earnings options volume in Amazon($AMZN) is 1.1x normal with calls leading puts 8:5. Implied volatility suggests the market is anticipating a move near 7.6%, or $130.98, after results are released.
Forexpro: @traderbren $AMZN Thanks, Traderbren, Yeah, I looked after seeing your post; implied for the at the money options expiring tomorrow, 92.5 percent; for Mar monthly expiry, 35 percent. I'm staying out of the way. :-) All the best!
champ: $AMZN...was up $140 in just 3-days....from the low to HOD...I took profits earlier but still holding my small gamblers position.
grcjr: $AMZN - I sold out my remaining position this afternoon. Bought back 1/4. going into the close. Looks like a beat. The initial price action is up but wild. If the first move is generally wrong ...
Forexpro: Re: $AMZN Hi, Friends, Mixed response to the $AMZN results. Whomever was the buyer at 1777.77 may be all right in a few minutes, but I'm nonetheless pleased that it wasn't me. All the best!
grcjr: @grcjr $AMZN - now trading below the close.
bigbartabs: @champ $DJI $AMZN $SSO $TQQQ $SPXL $LABU $OILU $SPY #Market-Direction #after ... do you use x3 ETFs $ERX $GUSH ? Wondering how you pick which energy leverage is best, day to day. I had another very good day. I came in this morning again over weight at 127%. I normally am not this long swinging over night.. but if I scan my charts near the close, and they all look strong... I stick. At the moment, overweight again going into tomorrow. Going over a month boundary, into February is always a bit more risk... but this market just keeps on ticking. I'm thinking that with every day that goes by... there is an ever mounting FOMO with no pullbacks. Lots of self kicked butts across the investor ranks, for not getting in earlier. Cheers buddy...
grcjr: @debeers $AMZN No panic here. I was watching an intraday chart most of the day on $AMZN and others. Given the swings, I made good money today with a handful of day trades. Left one $AMZN Call into the close, kind of like dropping a chip on black. Hope you did well today. I enjoy reading your posts.
debeers: @grcjr $AMZN - Margins getting compressed by the wage increases.
debeers: $AMZN-earnings in 6.04 per share vs 5.68 expected. 71.87B expected for revs. co does 72.38B . stock being nicely up from the lows. North America up 18% for holiday but AWS very nice. On Superbowl Sunday AMZN committed the lion's share of the ads. When the co went to $15 per hour, the co was flooded with applicants. 7.43 B for AWS. Whole foods wasn't a moneymaker but then grocery never is. I am ok with what they did but not impressed. Alexa has some 'splaining to do. Have to see what they say on the call. held 1/10th of position. Bye BYE
Robert1965: $AMZN now fading in AH now 1680. from high 1777 in AH
bigbartabs: @DrScience $QQQ $DIA $SPY $AMZN ... DIA is dragging because it is right up against the 200dma. The other three... SPY IWM QQQ have a bit more to go I think. Although we have come so far at this point... a pretty significant pullback could occur at any time. I closed today with full positions in 3 of the 4 indexes... $SPXL $TQQQ $TNA... and a down to a half position in $UDOW at the close... do to the 200dma. The best January ever. That's quite a move... cheers...
woodman: $ALGN $X ... and $AMZN? - interesting earnings actions. ALGN dove at open after reporting yesterday, but finished up nicely and extended the move today. X dove at open and finished nicely. We'll see what it does tomorrow, but it should be our watchlists. AMZN? Still to be seen, but if it opens down tomorrow, perhaps we'll see some similar action. This is a very small sample to draw from; but worth keeping an eye open for this action.
champ: @bigbartabs $DJI $AMZN $SSO $TQQQ $SPXL $LABU $OILU $SPY $ERX $GUSH #Market-Direction ---- Sound good but be careful. At this time, for me, I mostly only Day-Trade ETF's....because the Oil markets, mostly only work... off of positive news, in the short term. The energy ETF's turned on 12/26...and I was in those traders...but I'm not swinging any now. However, I'm swinging energy stock positions. LOL.
Visit the Trading Forum to join in the discussion.
| | |
| --- | --- |
| Stock Price | $USD 1,823.28 |
| Change | 0.43% |
| Volume | 3,360,580 |
Amazon.com, Inc., serves consumers through its retail websites and focuses on selection, price, and convenience.
Request Video of AMZN
Already a member?
Sign in here.
Earnings
July 25th, 2019 - 2019 Q2 Earnings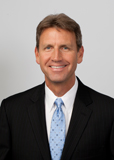 Dan Fitzpatrick
Stock Market Mentor gives you EVERYTHING you need to succeed in the market; all in one place. How easy is that? Dan Fitzpatrick and his elite community of traders share trading ideas, strategies and much more. Dan Fitzpatrick--a world class Technical Analyst, trading coach and regular CNBC contributor--gives you access to all of this with a 14 day FREE membership. Get started TODAY and start trading better TOMORROW with the following premium content:
Nightly video Strategy Sessions with a game plan for tomorrow
Got a stock you want Dan to look at? Just ask.
Patent pending video alerts instantly delivered to you when one of Dan's trading signals is triggered. This is not your typical price alert. This is a short video explaining the action you need to take to make money. No more "Woulda, coulda, shoulda"
Access to over 62,500 stock analysis videos
Access an ever expanding library (62,500) of educational videos that will save you time and make you money
Join a team of friends and traders that have one thing in common; a burning desire to succeed.

Become a Member Today!
Gain immediate access to all our exclusive articles, features, how-to's, discussion group and much more...
Satisfaction Guaranteed!
Your Stock Market Mentor membership comes with a 14 day, no questions asked, 100% money back guarantee!