Amazon.com Inc. (NASDAQ:AMZN)
Bands Volume 200 SMA 50 SMA 20 SMA Videos Alerts Articles Events

BobbyG: Time traveling with $AMZN. Turning at 1300
champ: $AMZN....@ $1,307.
champ: $DJI....down 445 --- $SPY --$4.05 $AMZN --$23 --- Now we will see if Santa shows up....short could cover...might have a nice close...flip a coin.
mopick: @champ $DJI $SPY $AMZN , I wouldn't hold my breath. Pathetic overall mess out there!
riskmanager: @champ $DJI $SPY $AMZN Doesn't look like it at the moment. Getting worse
CraigReynolds: @champ $DJI $SPY $AMZN Santa Rally 5 days after Christmas may come and is ripe for a little rally. Wouldn't be surprised after listening to Dan this morning we may have a few up days.. Something will happen but no on knows as proven.
stairm01: @champ $DJI $SPY $AMZN Dang, so much for the short covering. Brutal market.
champ: @mopick $DJI $SPY $AMZN ---- Yes, it is a real Political mess alright, out there .....too many negatives, gridlock is always negative for the markets, can't really get anything done, without team work....know real chance that is going to happen, no hope at all.
champ: @stairm01 $DJI $SPY $AMZN --- Really something....a political wrecking ball, is moving through the markets...for know real reason at all, ripping up everything. Positives news today was...Retail sales are way-up ....China, lower #tariffs on 700 products today, starting on January 1st...and U.S. troops are coming home....but the markets don't really care anymore, about positive news. The markets are only concerned about the Political news, that is ripping up the markets and the country, can't have healthy markets, with all of this crap going on, it is really sad. LOL
champ: $AMZN.... LOD now at $1,383.00 ....watching.
bRobert: @champ $AMZN Short via puts Stops raised. May take partials and reload. Weekly chart. looks ominous. I will look to add on failed bounces.
champ: @bRobert $AMZN .... For me....I'm just Day-trading the zig-zags is all ...caught a nice move around LOD...but I'm out now for + $22...NP....
spmeyers: It makes me feel good that little $ETSY has a much better chart than big bad $AMZN; one of the best stocks in retail I think
bRobert: @spmeyers $ETSY $AMZN ETSY Fun venue to shop. . Lots of nice custom made products at reasonable prices. Up huge this year. room to come in
riskmanager: @champ $DJI $SPY $AMZN $AAPL #profits #terrible-day #Political #Elections #day-by-day #Good-Luck #but #if #Good-Luck Champ I appreciate your input. I am really bleeding cash in my long term accounts--literally. I am going to start scaling out in the morning. I know it isn't the best time to be selling, but I can't sleep at night worrying about this anymore. Thanks again for your help.
phgruver: @riskmanager $DJI $SPY $AMZN $AAPL #profits #terrible-day #Political #Elections #day-by-day #Good-Luck #but #if #Good-Luck In the last two market selloffs, if you didn't get out early, it was best to just hang on. When the market turns back up, a well invested portfolio will recover fairly quickly. Take a look at the fall of 2008, and spring of 2009. If you didn't get out until Oct, and didn't get back in until June, you missed the snap back. That's the bigger risk now. We are closer to a bottom than the top. Where the bottom is, no one knows, but selling now just locks in losses.
success: @riskmanager $DJI $SPY $AMZN $AAPL #profits #terrible-day #Political #Elections #day-by-day #Good-Luck #but #if #Good-Luck I agree with @phgruver and with your assessment. not a great time to sell . . .so remember @DAN's advice . . he gives you permission to sell . . but the second half of that statement is to consider buying 1/2 of the position sold back at 1% above your sales prices and the other half after another 1% increase with a tight stop. I panicked a year ago June 9, 2017 . . I did not follow Dan's advice on the buy back. If I had I would have recovered my loses in less time than it took to try and buy new positions and recover. As Dan says think through your selling and buying strategy . . also determine when you need the money for your use in the long term account and do you have good stocks . . fwiw
puttz: $AMZN @DAN Amazon on the weekly 5 year is back testing prior resistance as it did in mid November. Any merit to this chart in your opinion?
champ: $DJI --- The markets just had many entries for #Traders....I posted yesterday after the close, that I would be watching...banks and I said $BAC sand $JPM...plus $AMZN, $AAPL and many other... for market directions and a few trades. For those ...who w ...
bRobert: $AMZN Looking for the WEEKLY to break down further after failed bounce.
johnny: @bRobert Day traded $AMZN today so was on that "crack cocaine" this morning and afternoon. Was funny hearing @DAN say that on CNBC XM radio.
bRobert: @johnny $AMZN I like a setup that can go a bit more than a day if possible. eg AMZN double top last week Followed by failed bounce under 50d. Stop >50d
Cheezit: @bRobert $AMZN I was not buying while playing 9 holes with Sam Adams in hand. Almost 50 degrees today outside Boston..
cb: $AMZN up after hours
champ: @cb $AMZN @ $1,460 on the close...up $27 off of LOD. Swing traders in the AH's but volume is low. The low today was $1,433. Tomorrow will be a very important day for the markets....flip a coin ...but dip #Traders could move in, for spec trades...they are always looking for a turn....but when and it might not even happen. $DJI dropped around 1,100 points.. in 2 just 2-days... off of #CopyCat panic fear selling, you have to like this drop, on interest rate news, that should have been price into the markets but wasn't, panic selling took over. The markets dropped around 1,700 points in 5-days...Spec-dip buyers are watching...the markets.
rachel: ...
$AMZN – Look for oversold rebound. Stop below $1430. Down 1/3rd.
$FB – could it get worse? Probably not. Swing trade, oversold bounce. Stop below $130.
$AAPL – down 1/3rd
$NVDA – still falling.
CraigReynolds: $AMZN Down from +25 down to -16 in blink of eye.
rachel: ...
$AMZN – likely to rebound…but if this breaks, the next stop is $1100. (Think that can't happen? It can. It was there in 2017.)
$GRMN – nope.
$FB – still falling. They don't "sell" information… ...
champ: @riskmanager $DJI $SPY #profits #terrible-day #Political #Elections #day-by-day #Good-Luck...I only had one long term position and I'm still holding that position and I'm only down a little off of the ATH, that was also in October, in this stock. I d ...
champ: $AMZN ....watching...maybe tomorrow but not today.
billfumick: $AMZN Inverse Head & Shoulders???
geothrills: @billfumick $AMZN Could be, would be nice, but I wouldn't bet on it. Nevertheless, an OK entry so long as you keep a stop below $1500 (and frankly, I'd keep a partial position stop even tighter at $1525). With the market getting stretched, $AMZN could be good for a trade, but I would cap upside expectations at $1650-$1700.
debeers: $AMZN-OT-African grey parrot in England, left alone for a few days, mimicking the owners told Alexa to order strawberries, raisins, and a kite. Apparently not only is Amazon listening............
shoredriver: @debeers $AMZN OT... Divorced Bro in-law down in Naples had a parrot for a number of years and it would go it's repertoire...the phone...the doorbell..... bro.yelling at his son to get up...it would end with one of his lady friends hitting the big..O. .Really was little more than uncomfortable when my mom is law was visiting also.....
debeers: @shoredriver $AMZN -Too funny!
GOOSE: TRADES: For better or ........ Riskyyyy $UVXY 12/21/18 STO 79/84 BeCS @.36 $UVXY 12/121/18 STO 76/82 BeCS @.45 $AMZN 12/21/18 STO 15.10/15.05 BuPS @1.21
debeers: @Henry @Woodman -$AMZN/$RH I think she uses the hairspray to weigh herself down. There's your santa claus elf right there, H.
By the way, I rebought $RH today at 129. I think there will be a Santa Claus rally and I wanted a stock that couldn't be
...
DAN: @debeers $AMZN $RH #OT debeers, my wife has excellent taste. Particularly in men...but she's doing a bang up job with our home too. As a multi-decade bachelor, I can tell you that I'm happy she is getting rid of my cinder block & plank book shelves, and bean bag chairs with beer stains on them. She has totally classed up my life in every way. 8-)
shoredriver: @DAN $AMZN $RH #OT ...But she IS leaving the lava lamp and bong blaster I take it.....
debeers: @DAN $AMZN $RH #OT --Of course she does! She picked you, Danny
DAN: @shoredriver $AMZN $RH #OT Yes. Some things are untouchable!!8-)
traderbren: @DAN $AMZN $RH #OT - LOL..love the description...reminiscent of my early days before my better half move in. ;-)
bigbartabs: @DAN $AMZN $RH #OT ... there is NO WAY I would let my wife get rid of rid of my cinder block & plank book shelves, and bean bag chairs with beer stains. And my extreme girl magnet keg end tables. No way . Although I do live in the garage now.
Forexpro: @bigbartabs $AMZN $RH #OT That ain't a garage, it's a Man Cave. Revel in your freedom!
rachel: ...
$AMZN – Next long entry would be around $1400. Until then, it's a trading instrument…and not an easy one.
debeers: $EBAY vs$AMZN LONG FORM BUZZ-eBay: MS says U.S. Marketplaces growth slowing, downgrades EBAY 6:17 AM ET, 12/12/2018 - Reuters ** eBay Inc's shares down 1.4 pct premarket at $28.64 after Morgan Stanley downgrades to "equal-weight" from "overweight" ** Slower growth in eBay's core Marketplace business is limiting earnings upside, brokerage says ** MS says was wrong about co's core marketplaces platform's growth and durability ** Co reported https://investors.ebayinc.com/investor-news/press-release-details/2018/eBay-Inc-Reports-Third-Quarter-2018-Results/default.aspx in Oct that its Q3 core Marketplace revenue grew 6 pct vs 8 pct a yr earlier ** Other internet stocks such as Amazon.com, Alphabet, Facebook, Booking Holdings, Expedia have more favorable risk-reward skews vs EBAY - MS SHORT FORM- What is bad for Ebay is good for Amazon. Long Amazon
Reif99: @debeers $EBAY $AMZN Why do you think that? Seems to me on line retailers have quite a bit of overlap in their markets. Much of eBay anymore is not auctions but direct sales.
bigbartabs: @debeers $EBAY $AMZN ... I buy a lot of stuff online. Probably 90% of the time, I can find lower prices on eBay... than Amazon or any other source. Even with all the hoopla of "Prime". Free shipping has too become near the norm on eBay. With the smart sellers that is... and with their very low comparable overhead. I'm not talking all the Chinese sellers, that take a month to arrive. I'm talking US based sources, that seem to be kicking butt on eBay. Most of the sellers sales counts (on each product offered, by their seller name) are huge. FWIW... cheers...
grcjr: $AMZN added
BocaRick: $AMZN #Cowen says could surge 37% in 2019
debeers: @BocaRick $AMZN #Cowen . Wouldn't that be lovely? Of course, I am hamstrung by discipline as I buy on the 75-100 point dips.
debeers: THE BIGGIES as OF 8:05 am Pacific $FB+_2.53% $AMZN 2.99% $AAPL- 1.32% $NFLX is going up more than any of them percentage wise.. Long $AMZN You all have a great day.Outta here
baronp0329: @bRobert $AAPL Good to see your posts again. For my retirement account and my children's funds, our money manager sold 25% of our $AAPL and $AMZN positions last month when they broke 200MA. We have had AAPL and AMZN for over 8 years in those funds and he wanted to lock in profits. Yesterday and this morning he started adding (small increments of 3-5% for all the accounts) back AAPL and AMZN. He also recommended adding more $UNH. Hope all is going well for you and the family.
debeers: $EBAY@bigbartabs-I am reporting on the downgrade, not endorsing it. I think $AMZN has a lot of ways to win and that's why I own it and i think every one who lists on them does it because of their pre-eminence. Do i think it has the best values for a shopper? Not necessarily but I do think they got lotsa fingers in lotsa pies. So, Bigbartabs, what is the market telling you about which stock has more value--EBAY or AMZN now that we are halfway through the day.
bigbartabs: @debeers $EBAY $AMZN ... I don't trade either... I'm a x3 ETF index and sector trader. However... but if I were, I would not like the AMZN chart... lower low without a higher high, and right up against both the 200dma, and 50dma that is falling. Ebay... better, since a better lower trend line up, and bounced off the parabolic sar this morning. Lots of resistance though with that down trending 50dma. Starting to get a squeeze. I think EBAY could take off if gets above the 50dma and the upper BB. I make a lot of my decisions from the weekly charts... not only are they easier to see trends, but are also easier for me due to so many irons in the fire outside of trading. Time is my biggest problem. Good luck... my sista from anutha mista!
bRobert: @baronp0329 $AAPL $AMZN $UNH Thanks. Things are a bit hectic now but my worst day is many people's best. I try not to forget that. + $UNH
champ: $AMZN....hanging around LOD..but just turned a little now.
KemoSabe: $FDX $UPS $XPO I know that $AMZN is gearing up some planes, but these 3 are trading like they will never deliver another package. Not sure when, but at some point these 3 will be buys for a bounce.
traderbren: @KemoSabe $FDX $UPS $XPO $AMZN - agreed, especially over the busiest time of the year. Maybe there is a Santa...with no need for $FDX, $UPS, $XPO. That said, trade the chart but if you see a green candle then you may want to take a position for a trade. $XPO might offer you an opportunity.
grcjr: $AMZN $NFLX $NVDA 59 min candidates. I'm in early on $AMZN
DAN: @grcjr $AMZN $NFLX $NVDA Stick with it. I could see the stock running up at least another $20 today if it can just stay above $1650 for the next 5-10 minutes.
grcjr: @DAN $AMZN $NFLX $NVDA - someone hit the sell button. About to pull the plug.
debeers: $ADBE/$AMZN/$BA/$CYBR/$MSFT/$VNDA- Tech has been the most punished and it will respond the fastest. $AMZN- I think this is by far the most diversified of the internet marketing machines and medium sized businesses have it as a lifeline, not an impediment.
WWWilly: @Reif99 $FDX, $AMZN is doubling there flight operation at RFD airport Rockford, Il. as well. To be up and running by mid 2019.
mradams0621: $UPS $FDX $AMZN I get it- AMZN is the mighty disruptor and will take share from FDX. So why is UPS down going into the busy holidays? Just in sympathy with FDX?? How is AMZN's plans going to hurt UPS? I would think it would help them.
champ: $AMZN @ $1590....this could have been entry around this level....this is another stock, that could really move... on any market turn...off of #Online retail sales numbers....they are already really up $16...billion $$$$'s since 11/1.
StochasticCross: @champ $AMZN If this goes positive for the day that could have been the capitulation that we've been waiting for. Setup still looks weak. Middle of the range.
champ: @StochasticCross $AMZN...down $27.00 ---- Know one can really know about capitulation...but we can all #guess...I sure don't know. All this crapy political news, might turn out to be really positive news...for entries...but for me, I'm trying to keep my thinking real simple....just #one-day-at-a-time and even hour by hour or maybe even just minute by minute ....but I'm focus on the markets only...and entries...and not about all the spinning that is going on....but you do really need to know about the spinning. However, I let others talk about...this and that but there is a lot to talk about....but I'm only focus on profits. I'm #guessing that $AMZN...#might turn positive again today...but if it doesn't, that would not really surprise me either. However, the short ETF's, are still working, for now...but zig-zagging with the markets.
champ: @Robert1965 $TTD #uncertainty--- $LULU $KSS $DECK and a few other retailers ....are trying to move up...but #only-trying...$TTD is in that space...I'm watching and I'm new in $AMZN and $KSS, near the lows, today...but $DECK and $FIVE are the leaders, for now..
Robert1965: @champ $AMZN what are you for today my target was already hit 1718,
champ: @Robert1965 $AMZN ---- I'm just holding my small position, for now.....and I'm waiting to add......but I'm in #No hurry to do anything. However, I like the markets when they are dropping....opens up new entries....could have another day of zig-zags....I wish I knew more... #but-I-don't....looks like machines are in charge again today...the choppers are back at-it....back at work.....#Risk-Management is a must.
champ: $AMZN @ $1,656.00 ....this might be around entry for today.
mradams0621: @champ $AMZN Are you watching for a turn? What will be your first confirmation that the low of day is in? I am watching for it but do not see it. Still holding $UVXY day trade. When it reverses, I'll give back most of the daily gains, if past results are any indication of future results. Sure wish someone would invent a "daily turn" indicator.
champ: @mradams0621 $AMZN $UVXY ---- I have a new #Spec entry RHRN....I'm just waiting for news....and I might not even get the right news. That would be nice... but the daily turn ..#indicator-is-always-news.
tkcoretrader: $AMZN I was out after the first 15 mins with a 10 point gain this morning at the bell. $COP and $XOM was again a positive short term trade 2nd time this week. Cash is king again.
rachel: WEEKEND UPDATE NOTES 120718 COTD: $SQ – how many stocks do you see in patterns like this? Lots of distractions: Trade France Domestic stuff Budget/wall/shutdown Mueller stuff Be patient Remember – Is cautioned against getting off the sidelines. You're looking for opportunity. Once in, you're looking for relief. $SPX – wide box. Highest risk environment I've seen. $DJI – bad close. $MDY – lowest close this year. $IWM – also lowest close. Think we're not entering a new phase? $NDX – high volume distribution. $T2115 – Widespread oversold conditions. $TNX—X Bond traders don't think Fed is going to hike. $DJT – can't hide here. $FDX – nope $UPS – nope $XLP $MKC $PG $XLF $GS $JPM $MS Stock Watch: None of these stocks work. $FB $AMZN $AAPL $NFLX $NVDA $GOOGL $MSFT $LULU $OLLI $ULTA
Henry: $AMZN options were too fast moving and the spreads were to big to suit me this morning. I'm not that quick.
Henry: $AMZN just hit a HOD. No way one could have stayed long from when it was mentioned in the seminar. The market isn't showing a clear intraday direction, so I'm just sitting on my hands.
champ: $AMZN @ $1,637.00--- Watching, keep a eye on this....it sure looks like it wants to bounce, the way the stock is acting...but the markets are holding it back, for sure.
champ: $AMZN....this could really keep moving...up around $50.. off of LOD...this is a major target, on any market turn...and it won't take very much of a turn....for this to move...the world is watching this stock.
Reif99: $AMZN now positive on the day
Henry: @Reif99 $AMZN I can't wrap my head around that and the fact that the $DJI is down 600
champ: @Henry $AMZN ---- Because the $DJI...is turning.
tkcoretrader: $AMZN Premarket trade this morning did just fine with a 70 point spread.
champ: $AMZN ---- Machines are in charge of these swings.....can't trade with them, they are chopping-up traders. You either have to sit back and just watch or hold your positions....and that is not easy to do.
Reif99: $AMZN has put in three shots at 1700 and failed at 1690 each time. Fourth time's a charm?
champ: $DJI $SSO $AMZN --- Just a great close...and the $DJI was up around 700 points off of LOD. $AMZN was up around $90 off of LOD and $SSO was up $6.00 off of LOD....doesn't really get any better than this...now we will see how the markets opens, in the morning-tomorrow.....but for me it is still only... one day at a time. Really nice profits today, for those who were waiting for the turn.....however, make know mistake about it, this was a really hard trading day....with all the zig-zags and I did take profits on all day trades and I'm only swinging a small position in $AMZN, into risk. I'm expecting positive news tonight from China...but know new swing bets, on my #Guess.....other than my small $AMZN swing position...after taking profits off the top on 70%.
Robert1965: @DAN Where did you get in $NVDA, and $AMZN, I sold $AMZN 12/21 1400 P for 4.60 got small amount of $NVDA at 155.00 2:54, I want to see if I entered at the right time
champ: @jwstich $OLLI ----- #Market-Direction is still hard to know but the turn today was really nice. Really hard to know, what this stock is going to do or the markets, many new swing traders are in the markets now....and adds risks. I took profits on ...
CHOFF: @Robert1965 $NVDA $AMZN - I'd say if you bought at 155 and it's now at 158.75, then you entered at the right time. Profit is profit. The question will be if you exit at the right time. Good luck.
Robert1965: @Robert1965 $NVDA $AMZN and it going higher I was thinking about it all an entry all day I think it hit above 155 three times before I bought
Robert1965: @Robert1965 $NVDA $AMZN I think $NVDA went above 155.00 to 156.+, three four times before I got it at 2:54 at 155.
rachel: STRATEGY SESSION NOTES 120618 COTD: $NIO – good action on a horrible day. $SPX – good intraday low. Might be worth another day of upside. Trade small. $T2115 – Reliable bottom. Very rare intraday reading…marks a tradable low. $DJI – buy programs kicked in at 11:30 am. All major index charts look the same. Swing Trading Now: $AMZN – 1700 today. Probably more tomorrow. $NVDA – oversold rebound Day 2. $NFLX – could have another good day. $AAPL -- $170 floor. $SQ – regain 200dma? $FDX – Watch $216 $UPS – likely to see more bounce tomorrow. $OLLI – why it doesn't pay to hold over earnings. $ULTA – see $OLLI.
greenpatrol: @Henry $SPY $AMZN Hahaha. Thanks Henry. Haven't watched Catherine Tate for a long time. I'd forgotten how funny she is.
debeers: $AMZN--LONG FORM: Prime members spent over 2 Billion worldwide over Black Friday. They loved the 1 day or sameday deliveries because many prime members want what they want when they want it. Remember the 15 buck minimum for all ee's at Amazon ? Amazon will save much more than they spent because the new stores will not only be humongous, they will also be cashierless. Short Form- Couple the market's optimism over trade with the breathtaking sales $AMZN should l open at least 75-80 bucks over the close of Friday. How does it look on the charts now??
Gary: ...
4. $AMZN – Top of the "W".
5. $LFVN – squeeze continues. Volume still very high, though tapering off. Should be holding with a stop below $13. Not buyable here.
6. $EHTH – I missed this, but will continue to watch. Wil ...
Henry: $SPY given the flash spike the other day when Lightheizer? said something good about China, you knew there had to be a reaction to this weekend. The news is good for soy bean farmers and bad for fentanyl addicts, but I don't view a 90 day pause as a victory. What do I know? The futures at 6:47 pm Sunday night are up $39.00. I was long $AMZN options from Thursday to Friday and got out. That was the right decision because the news could be unequivocally bad. While this is further good news for the market, it may not be good for those of us looking at day trades. If nothing changes overnight, the market will gap up and linger or fall. OTOH my long term holdings are not bothered. If any of you are Dr. Who fans, you will remember Katherine Tate. She's not bothered either https://youtu.be/JpgVokQEchA
champ: @Henry $SPY $AMZN --- This post is really to everyone....There have been #many of dozens of moves off of positive trade news...over the last 6-months, for those who follow the news, we know about most all of those moves. (that flash move was on 10/2 ...
CraigReynolds: @debeers $MAR $AMZN Big Brown is on the move.
debeers: @CraigReynolds $MAR $AMZN -Its 4:21 am on the West Coast--not good at riddle solving at that hour. Do you mean UPS?
Visit the Trading Forum to join in the discussion.
| | |
| --- | --- |
| Stock Price | $USD 1,764.77 |
| Change | -3.00% |
| Volume | 6,343,110 |
Amazon.com, Inc., serves consumers through its retail websites and focuses on selection, price, and convenience.
Request Video of AMZN
Already a member?
Sign in here.
Earnings
April 25th, 2019 - 2019 Q1 Earnings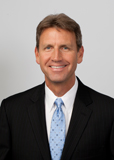 Dan Fitzpatrick
Stock Market Mentor gives you EVERYTHING you need to succeed in the market; all in one place. How easy is that? Dan Fitzpatrick and his elite community of traders share trading ideas, strategies and much more. Dan Fitzpatrick--a world class Technical Analyst, trading coach and regular CNBC contributor--gives you access to all of this with a 14 day FREE membership. Get started TODAY and start trading better TOMORROW with the following premium content:
Nightly video Strategy Sessions with a game plan for tomorrow
Got a stock you want Dan to look at? Just ask.
Patent pending video alerts instantly delivered to you when one of Dan's trading signals is triggered. This is not your typical price alert. This is a short video explaining the action you need to take to make money. No more "Woulda, coulda, shoulda"
Access to over 61,400 stock analysis videos
Access an ever expanding library (61,400) of educational videos that will save you time and make you money
Join a team of friends and traders that have one thing in common; a burning desire to succeed.

Become a Member Today!
Gain immediate access to all our exclusive articles, features, how-to's, discussion group and much more...
Satisfaction Guaranteed!
Your Stock Market Mentor membership comes with a 14 day, no questions asked, 100% money back guarantee!