Amazon.com Inc. (NASDAQ:AMZN)
Bands Volume 200 SMA 50 SMA 20 SMA Videos Alerts Articles Events

1993dean: $AMZN A BUY DOWN HERE WATCH $BMRN
Henry: @1993dean $AMZN are you shouting it's a buy, today? Give me a holler when it hits 1900
ckonelli: $AMZN heading for $1990
champ: $AMZN, OK, in with a Spec at $1991....
Robert1965: @champ $AMZN Nice up to 1998+
champ: @Robert1965 $AMZN --- This stock had a Double bottom test today, so far.
Robert1965: @champ $AMZN are you out yet
champ: @Robert1965 $AMZN --- Out 1/2 .....but waiting for a possible add-back.
stairm01: $AMZN Bouncing with high volume over the last 15 minutes. Buyers coming in off of the 2000 level.
champ: $AMZN up $35, for now off of LOD, took profits.
DAN: Good morning. We'll be opening up the trading room at 9:15 ET for some live trading. There are plenty of potential opportunities this morning, so active traders can definitely benefit from some big pre-market moves. Here is my scratch sheet for the morning, showing some of the stocks I'll be watching. $SEDG -- Upgrade will extend yesterday's move to nearly 25%. Three day rule? Gap Up on earnings/guidance: $STMP $ZG $DPZ $CAR Gap Down: $TVTY -- CEO resigns and bad earnings. $SIX $NVTA Snap back: $AEM -- 3rd Std Dev reversal? Movers: $TSLA $SPCE $AMZN Select SMM STOCKS: $RGEN -- Gap down. Potential add. $INMD -- Below AVWAP. Big resistance. Would not own here. $DT - complete reversal of yesterday's move on news of stock sale by major shareholders (non-dilutive) Scott also has a separate list of stocks. Hope to see you there. --Dan
DAN: $AMZN -- if you attended last nights VWAP Master Class, check out $AMZN. It's ran right up to R1 (2173.13) and stalled out. Now it's trapped between R1 and the VWAP. If the stock moves higher from here, it must break through 2173. The next ceiling would then be 2190. This doesn't matter very much if you're trading the stock. But if you're trading options, it's critical. The leverage can be a killer if you get it wrong, and a blessing if you get it right. Dan
Wykeman: $AMZN close to ath. Looks like 2250 in short time. Imo.
debeers: $AAPL/$AMZN/$NFLX/$DIS-
LONG FORM:Regulators should allow RTL and ProSieben to merge - Rabe
8:36 AM ET, 02/16/2020 - Reuters
By Douglas Busvine
BERLIN, Feb 16 (Reuters) - The head of publisher Bertelsmann said its TV arm RTL should be allowed to merg ...
baronp0329: Not doing much today aside from taking some partial profits on core stock position. Its a Friday before a long weekend, just minimizing risks. Maybe more downside for $ROKU. A typical Gap & Fade from ER. Now broke below yesterday's low. $AMZN not looking good either.
mradams0621: $STNE Long yesterday. Now news-- "Reuters- Tiger Blobal Management Cuts Stake in $BABA $AMZN $STNE , STNE cut 47% to 769076 class A shares- SEC filing, as of 12-31-2019" So it's old news and doesn't matter?
debeers: $RH-Is down because the home furnishing (mattress, low end furnishings) are down. Consider that $RH is not duplicatable by . $AMZN although almost everything else is. When its down a few, it has always paid off to add as few--not a lot-- but just a few because neother Amazon nor Target are high end home furnishing stylists. The folks who don't get that $RH isn't really about home furnishings alone don't get it because it is experiential. I assure you that the Jeff Bezos's of the world, and Jeff just bought a 165 million dollar estate property in Southern California to "treat" him self and his new lady will nmot be furnishing his home with Wayfair. He said he wants to feel wonderful when he goes there. I bet Gary Friedman is all over this like whiote on rice.LONG. and all United States.
Nepenthe: @debeers $RH $AMZN Didn't last long; now green again. Thanks for being on top of this. I appreciate your informative posts. Cheers.
debeers: @Nepenthe $RH $AMZN -Thanks to you as well for suffering through my long nails that cause inevitable typos.
baronp0329: @gwenzee $AYX $ROKU $NVDA Long Term Core stocks have been good. But most of the profits have come from day and swing Options trading on $tsla $msft $work $amzn $crwd $spy $iwm.
gwenzee: @baronp0329 $AYX $ROKU $NVDA $tsla $msft $work $amzn $crwd $spy $iwm Nice list. I don't do options and am too old to learn.
baronp0329: @gwenzee $AYX $ROKU $NVDA $tsla $msft $work $amzn $crwd $spy $iwm Hey Gwen, you're not old! You're a very smart lady who can learn Basic options trading if you wanted to. Anyway. your trading style may not need options trading. You have excellent profits with your current style, so I would just stick with what works for you. Best wishes.
DAN: ...
$AMZN -- really needs a rest here.
$AAPL -- high squeeze. Wouldn't buy here...but would certainly hold.
$FB -- might be setting up for a sloppy long entry. (Shortable? We're in a bull market. Easier to find longs than shorts).
$PGNY -- ...
cmaxwel1: $GOOGL $SPY $ADBE $AMZN $DXCM - opening market trades in Morning. Selling $DXCM at close on Wed.
DAN: ...
$AMZN -- Note the weekly squeeze.
$NEO -- best of the best. Support around $30. Could still use some rest, but fundamentals are really strong.
$NVDA -- Breaking out. Would use a trailing stop. Earnings on Thursday.
$VEEV -- Good setup here off lo ...
Auto: $DIN $AMZN $KBR $TWLO $DDOG added RHRN
Wykeman: $AMZN still strong. NP.
BigOx: @ DAN $AMZN too difficult to buy AMZN here so would look for a correction, but its not forthcoming. Any comments?
sierramp: @BigOx $AMZN I gave up and jumped on the bandwagon yesterday and this morning with tight stops. That worked for me. It's walking away from my stops.
BigOx: @sierramp $AMZN Many thanks, I have been in and out but am spooked buy the RSI showing signs of overbought, so would hope for a better price entry, but thanks and good luck
DAN: @BigOx $AMZN The strongest stocks show very high RSI readings. Don't let an overbought RSI be dispositive. The strongest stocks get overbought...and then stay that way. With that said, I'm locked out. There is no safe entry for $AMZN -- at least not for me. I took GOOGLE instead. High priced stock...but better entry yesterday.
traderbren: @BigOx $AMZN - I got out of the Calls I was holding yesterday as it was getting sporty and didn't want to give up the substantial gains. Do I wish I was still in, sure do, but you gotta take it when you can..... Take a look at $FB after the morning downgrade as it offered an oppty after testing the underside of the 50 dma. Not sure how long this will last, but working so far.
champ: $AMZN, traders are zig-zagging all stocks, large and small, even one's like this one $FRTA, a Pipe company with 95 facilities, a Infrastructure stock. All stock positions, are guessing about what is going to happen in the future.
bogiedog1: $AMZN I hate it, but I love it. I hate that I sold half my position on the pullback the day after earnings, thinking it was going to backfill the gap. Love that I still have half a position.
shoredriver: @bogiedog1 $AMZN ....don't fall in love/ become obsessed with any stock.....
Amykris: Taking profits $AMZN, $PINS, BYND
champ: $DJI, the market closed flat and the $SPY, close up, $0.58. The markets were just dancing around today but profits were still real nice. Looks to me like traders are trading and investors are mostly just holding their positions. Can't really expected high volume in a market that is trading around the ATH's, mostly all add-on green volume on the open, for around an hour or so this morning. Not a lot of sellers, however the stocks that really zig-zagged today, had higher than normal volume, like $AMZN, $NVDA, $ROKU and others. Traders always increase the daily volume, with all their In and Out trades. ......Yesterday was mostly all real nice low green volume and that set-up continued on the open this morning, until swing traders started to take some of their profits off, then the #CopyCats-sellers also moved in.
DAN: I am having major internet issues in my area and it's doubtful that I'll be sending out a video tonight unless the issue is fixed soon. However, here are the notes that I typically post in the forum. I apologize for the inconvenience.

$SPX - Uptre ...
DAN: ...
$AMZN -- Same dynamic. Compare daily with weekly.
$FB -- This looks shortable here, with a stop above yesterday's high (around $215)

$DT -- new GSL addition. Not the best entry, but it'll work.
$IBP -- wanted to put this on the list, b ...
Auto: $TWLO $SHAK $LEVI $WING $AMZN working
DAN: If you look at $TSLA on a 60-minute chart, you'll see a volatility squeeze with a pretty strong move higher. I think the safest way to trade this stock is...by trading the stock. The options are pretty wild, with very wide spreads. This is an extremely dangerous stock. $AMZN is also breaking out and hitting new highs. I've covered the strong weekly chart, with established resistance around $2060. The stock has now blown through that resistance line. Dan
shoredriver: @DAN $TSLA $AMZN ...Isn't it under where it opened after 15 min?
DAN: @shoredriver $TSLA $AMZN Yes. I'm just looking at the 60-minute chart though.
Tango: $AMZN Looks like cup and handle on weekly chart. Np
MarketMaster: $AMZN is still over $2100 which surprises me. Think it'll fall back? It never did Retrench much after those big earnings.
dmccoy: @MarketMaster $AMZN Breaking to the upside out of a squeeze / flag pattern on the 5 min chart
Tango: @MarketMaster $AMZN I bought a single share because I am poor, but it looks like a cup & handle breakout on the weekly chart.
dmccoy: @Tango $AMZN I'm certainly not @Dan... but I like how it immediately was bought up when it touched VWAP on the 5 min chart. I have a tight stop just under. If it can hold here, I think likely higher. And on the weekly, if you draw a channel, 2500 certainly looks possible.
marrit: @Dan Regarding the $Amzn trade (call 2150 and 2050) you advice a week ago can you please update your view on this? Thanks
DAN: @marrit $Amzn I don't remember the trade, marrit.
Trendrider: $amzn @dan what would be the measured target for amzn on the breakout. Is it the Bottom of the base from Jan 2019. About 1300 to 2100?
marrit: @DAN $Amzn Was in the free chart. Sell call 2050 buy call 2150 for march 20.
DAN: @Trendrider $amzn I'd give it a conservative estimate. From the mid-2019 bottom (around 1750 up to about 2050. That's 300 points. 2050 +300 = 2350. Very conservative, and round numbers.
DAN: @marrit $Amzn Not even tracking that idea. It would obviously need to be closed when the stock began hitting new highs.
marrit: @DAN $Amzn Thanks.
Trendrider: @DAN $amzn Thanks
champ: $SPY, most all stocks continue to zig-zag. $AMZN and $NVDA, really nice but dancing a little...$NVDA, earnings are on Thursday. ........Small entries could work, can always add-on or back-out..
woodman: @champ $SPY $AMZN $NVDA - $AMD having a nice day. I bought this after it reported on the further pullback that started as it rolled into its report. It appears to have resumed the uptrend, though now nearing its all time high reached before the report.
champ: @woodman $SPY $AMZN $NVDA ------ $AMD, really strong, News today, could be a nice play off of $NVDA, also, watching both,...I'm holding $NVDA, for the ER move..... #Thanks for the heads up.
sniper: @woodman $SPY $AMZN $NVDA $AMD thanks
sniper: @DAN $amzn thanks
borden_john: $AMZN hold over night or sale, always a crap shoot
champ: @borden_john $AMZN --- Yes... but the markets are a educated crap-shoot and the game is always played daily.
DAN: ...
$AMZN -- Note the weekly squeeze.
$NEO -- best of the best. Support around $30. Could still use some rest, but fundamentals are really strong.
$NVDA -- Breaking out. Would use a trailing stop. Earnings on Thursday.
$VEEV -- Good setup here off lo ...
traderbren: $AMZN -- looks constructive here...maybe due to the fact that Mr. & Mrs Bezos have stopped unloading their stock on the market.
DAN: $AMZN -- gotta be looking for $2100 on this move. Very powerful today in a flat market. Back to taggint the upper BBand.
wineinquirer: Wineinquirer $AMZN @Dan $AMZN Already had a starter on this prior to earnings bo. Been watching since earnings pb and started adding this AM @2057 and adding along the way up. Really impressive movement here on a mkt pb day but wkly chart is really the story here.....I hope. Yeh, I know that hope is not a strategy but you have to start somewhere.....Thx for you and your team do.
Ruthboone: @DAN $AMZN am I too late here? Had an alert at 2060 and it dint go off
DAN: @wineinquirer $AMZN It's ok to have a little hope...as long as it's not your dominant theory. ;-)
Hemal: @DAN $AMZN All time high today
wineinquirer: Wineinquirer $AMZN @Dan $AMZN. Agreed on hope...……...the foundation is often laid with fairy dust!
jwgiblin3: @DAN $AMZN I currently I have a leap, I am thinking of holding the leaps and maybe sell some shorter term calls if it reaches that target. Thoughts?
DrScience: @bogiedog1 $NOK No.... What you're seeing is trading in a $5 stock with 5.6 BILLION shares in the public float. Buy a thousand shares, and you haven't made a dent in the overall value of the company. A .17 move is 4.2%. Shoot! in $AMZN, that move is a rounding error!
champ: @DrScience $NOK $AMZN--- Exactly, funny but true, I have been posting on $NOK also, from below.
BocaRick: $AMZN ATH 2091.81
tkcoretrader: $AMZN RIght on time to 2095.26. Took sell just above S3.
tkcoretrader: @DAN $AMZN Thanks Dan for the heads up. $$$$
Ruthboone: Is it wise to add to $AMZN on Pull back
glens13: @Ruthboone $AMZN - its at VWAP now
glens13: @Ruthboone $AMZN lost VWAP - it may test the old ATH $2050.50 or more recent high $2035.80 as a check back and be fine. i am adding around those levels
scottrades: @Ruthboone $AMZN Be careful here. $SPY showing some weakness as well right now.
glens13: @scottrades $AMZN $SPY - thanks scott - possible liquidation break into close with Coronavirus fears over the weekend.
MarketMaster: $AMZN wonder what's driving this today?
DAN: ...
$AMZN -- Tested $2100. HIgh volume on Friday, but this momentum is slowing.
$RH -- Still squeezing. Do not guess. Wait. Alert $224
$SDC -- IPO stock. $15 resistance. Close to breaking out. Watch it and don't predict.
$TTC -- lesson: low ...
Ruthboone: Where would one set the alert to buy $Amzn
billfumick: @Ruthboone $Amzn I would say it needs to clear 2060
Ruthboone: @billfumick $Amzn thank you
billfumick: Good Morning! $AMZN working. Finally were able to add on strength 2056 yesterday and now being rewarded. #Long Calls
Auto: $LEVI $SIRI $HTZ $AMZN $ACA added
DAN: @1993dean $DLB I'm not familiar with $DLB. It's popped out of a squeeze, but it looks to me like today would likely be the end of Phase 1. As for $AMZN -- I just shorted it.
DAN: ...
COTD: $AMZN -- The best is yet to come...but not just yet.

$SPX -- I would be selling into this. I ditched some $SPY into the close.
$DJI -- Nice move today.
$DJT -- Stuck in Lodi.
$NDX -- Maybe this is $TSLA driven
$FFTY -- This what an uncertain ...
JD63: $AMZN @ Dan Are you still short AMZN ?
champ: @bigbartabs $TSLA ---- He has those type of skills. His protection is, he has long term Capital-Gains, Tax Laws works in favor for all investors, who build their companies, they know how to grow their assets, against yearly losses and that is positive for all, plus they are all long term. Plus his wealth and his company assets. .....Just like all the other owners of large companies, past are present...$AMZN $AAPL $MSFT $ORCL $CRM $SCHW. Like Steve Jobs, $AAPL and now mostly retired Ted Turner Enterprises, founder of CNN News. Tax losses, always work against capital gains, their gains/profits are alway on going, for long term. The large owners never work for... short term. ......It take many years also to build huge hotels, just for the permits, for long term builders, in SFC and NYC. ......Long term works, it worked for me also.
billfumick: @JD63 $AMZN I hope not!
billfumick: $AMZN needs a push over 2056 #Long Calls
billfumick: $AMZN Broke 2056, I just added....
Brice: @billfumick $AMZN Ditto
Ruthboone: @billfumick $AMZN where would you place your stop
billfumick: @Ruthboone $AMZN I would think if this move is good, it should hold around 2050... So, 248ish stop?
DAN: ...
$AMZN -- Moving to new highs. This is the sign of a very hot market. Buyers are chasing.
$UBER -- earnings run. Lots of chatter in the forum.
$LYFT -- Also breaking out. These are two stocks I've pointed to lately.
$PLAN -- Breakout on dou ...
Visit the Trading Forum to join in the discussion.
| | |
| --- | --- |
| Stock Price | $USD 2,436.88 |
| Change | 0.00% |
| Volume | 2,867,080 |
Amazon.com, Inc., serves consumers through its retail websites and focuses on selection, price, and convenience.
Request Video of AMZN
Already a member?
Sign in here.
Earnings
July 23rd, 2020 - 2020 Q2 Earnings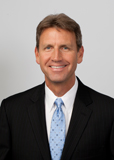 Dan Fitzpatrick
Stock Market Mentor gives you EVERYTHING you need to succeed in the market; all in one place. How easy is that? Dan Fitzpatrick and his elite community of traders share trading ideas, strategies and much more. Dan Fitzpatrick--a world class Technical Analyst, trading coach and regular CNBC contributor--gives you access to all of this with a 30 day trial membership for just $7.77. Get started TODAY and start trading better TOMORROW with the following premium content:
Nightly video Strategy Sessions with a game plan for tomorrow
Got a stock you want Dan to look at? Just ask.
Patent pending video alerts instantly delivered to you when one of Dan's trading signals is triggered. This is not your typical price alert. This is a short video explaining the action you need to take to make money. No more "Woulda, coulda, shoulda"
Access to over 70,700 stock analysis videos
Access an ever expanding library (70,700) of educational videos that will save you time and make you money
Join a team of friends and traders that have one thing in common; a burning desire to succeed.

Become a Member Today!
Gain immediate access to all our exclusive articles, features, how-to's, discussion group and much more...
Satisfaction Guaranteed!
Your Stock Market Mentor membership comes with a 30 day, no questions asked, 100% money back guarantee!