Arista Networks Inc. (NYSE:ANET)
Bands Volume 200 SMA 50 SMA 20 SMA Videos Alerts Articles Events

Gary: ...
7. $ANET – still consolidating. Put a stop below $250 for this long term hold. There is NO momentum here. It's just consolidating…and might continue for another 12 years…or 12 days. Needs to tighten up before it can mak ...
michaelH: $ROKU $ANET both look strong today; thoughts anyone? looking to add to both
bRobert: $ANET $290 target
bRobert: $ANET yes yes ANET. $290 target 1. Higher targets long term
rachel: ...
11. $ANET – remains in a basing pattern. $250 is support. The longer this sideways channel lasts, the stronger the move will be.
12. $CPRT – holding above 50-day MA. Stop below $55
13. $QLYS – holding at 50-day MA…but sti ...
sierramp: As a Swing Trader I've added to my watchlist but not doing much else. Watch list: $RHT $KEM $RP $FTNT $ANET $HQY $ADBE $PANW $NRZ
rachel: ...
3. $ANET – Consolidating. Careful on test of 200-day MA. Alert $245.
4. $ALRM – keeping on list. Several stocks on GSL were removed...then hit new highs several months later. If STILL long, don't sell. Would probably not buy r ...
rachel: ...
14. $ANET – I would be selling this…or at least have a stop below the 200-day moving average
15. $BLD – sell this.
16. $QLYS – climax high at $95. Steep selloff. "MIGHT" stabilize…but where's the u ...
CoyoteDuster: stopped out of $AMZN, $ANET, $SQ.
tigerjohn8: $ANET gotta believe this will be drawn like a magnet to it's 200dma at 242.5. NP. But like bRobert doing a watch list thing
Mounty: any news on $ANET?
bRobert: $ANET looking for higher high. Long
CoyoteDuster: added to $ANET @ 275.55
rachel: ...
$ANET – 67% growth rate. Building right side after squeeze breakout on June 1st.
$ATHM – stick with this. Support along 50-day MA.
$BLD – Pulled back to pivot area. Support below $80. Low risk entry, but be careful. In the con ...
sierramp: $ANET above $280 now, looking constructive.
JustJoe: @sierramp $ANET I've got a starter position on deck. Hope it gets above 280.5 on volume.
CoyoteDuster: @sierramp $ANET full position, in @ 271. stop @ 272.
mradams0621: $ANET Dan's COTD, he was watching for a phase 3 move up, but I'm seeing a good entry for a longer term hold. Thoughts?
Stuart: ...
$ETFC 6% > 50 SMA ; $ANET 6% > 50 SMA ; $TEAM 6% > 50 SMA ; $RHT 5% > 50 SMA

5 IBD >= 0% but < 5% above the 50 SMA
$AMTD 4% > 50 SMA ; $NOW 4% > 50 SMA ; $FND 4% > 50 SMA ; $GRUB 3% > 50 SMA ; $PANW 1% &gt ...
CoyoteDuster: @mradams0621 $ANET i went in on 6/5 at $270. Looking to add today. tight stop on my 1/2 position.,
Gary: ...
$ANET – GSL stock. Alert $280.
$PRLB – leaking out the top of a base, with support at $125.
$ROKU – this could run awhile.
$MZOR – popping out of a squeeze
$H – Pullback to support at $82. Stop below $80. Good group ...
Gary: ...
COTD: $ANET – Alert $280
VIDEO ONE: Market is still rocking. Always look ahead…but don't do it from the sidelines.
$SPX – buying right into the close. Bulls still in charge. This is classic WoW stuff.
$DJI – worki ...
Gary: ...
13. $ANET – Keep a stop around $261. Alert $277.
14. $TRU – wanted to buy this today, but it's just too extended above moving averages. IF buying, keep a tighter stop than usual.
15. $MODN – perking up into the close.
16. ...
Gary: ...
9. $ANET – breaking out. Alert $270
10. $PVH – Alert $162.50
11. $FIVE – breakout on 2x average volume. Stop below 50-day MA
12. $URBN – support at the 50-day MA (currently around $40)
13. $BOFI – clean breakout and n ...
Gary: ...
13. $ANET – Alert $263.
14. $OLED vs. $MU – what's the price you put on your time?

Forexpro: ...
Barron's had positive features on $ANET and $KR; neither daily chart looks all that compelling to me. I've attached a 5-minute chart of the overnight activity in the E-minis. While still up slightly, the high was 8 points north of the current 2733. ...
bsafriet: @debeers $SHOP $SPLK $AAOI $PRLB $ANET Txs for your comment. I held a small position in $AAOI over earnings and paid the price. Not counting today's pop in the share price, the decline was 5.4%. In any event, I'm back to even in the position I held over E/R :<( more below.
bsafriet: $SHOP $SPLK $AAOI $PRLB $ANET All moving today. $AAOI reports after the close tonight. Long all.
debeers: @bsafriet $SHOP $SPLK $AAOI $PRLB $ANET -nice on you!
Gary: ...
17. $ANET – Back at support...but in a high base. Likely to rest here for a while.
18. $TAL – coming out of squeeze.
19. $FLT – holding at $200. Good entry...for the patient.
Biotech:
20. $ONCE – Woodman rebound.
21. $TTP ...
tigerjohn8: $ANET (on Growth Stock LIst) down about 10% this morning, after announcing earnings last night. Looks like it is still falling in premarket. I think it takes it down to 2 but not 3 standard deviations. NP just watching it.
phgruver: @tigerjohn8 $ANET A nice beat, $1.66 vs $1.51, but "only" in line guidance. Classic sell-the-news reaction. Worth watching for a reversal.
woodman: $ANET gapping up at open, above the 50 day. Np. Watching for now. Needs to move up through 272.10 area. Weekly chart looks good.
stairm01: $ANET getting hit hard this morning.
nestorsch1: $ANET does anyone know something that we don't know? I was stopped badly, it's down from $269 to $242, no info, no news I can find... thank you
thehook1: @nestorsch1 $ANET it received a downgrade from Cleveland Research earlier today :(
nestorsch1: @thehook1 $ANET thank you. What a disgrace...
issues: $ANET down due to downgrade. ANET is back to where it was before when it was downgraded by another firm. Still holding my shares.
nestorsch1: @issues $ANET don't even mention it....
issues: Maybe I'm a slow learner but I still like $ANET $SQ $BZUN $WB $TAL & $FAS... I am holding these and will wait for a green day to add. I just don't understand why folks would be throwing the baby out with the water. Maybe some of the Big Boys are thrashing ANET making it a "broken stock". This could be a strong reversal but it bounced before.
Beaver: @issues $ANET $SQ $BZUN $WB $TAL $FAS Kind of feel the same way about several of these stocks. Please pass any good/bad responses along. Thx
issues: @Beaver $ANET $SQ $BZUN $WB $TAL $FAS Are you putting any stops in place?
nestorsch1: @issues $ANET $SQ $BZUN $WB $TAL $FAS I feel the same way. I placed a stop quite low and I was kicked out any way, who would have imagined a 9% reversal? But I must say that I tend to chase the stock and I don't want to continue doing that. I tried twice with $ANET and got kicked out badly. I don't know what to do and if it merits coming in again...
issues: @nestorsch1 $ANET I know the story well. So what I have been doing is buying real small position sizes that I hold when it goes down and only add when it's obvious it's on an increase. For example, ANET we hold a mere 50 shares for each of us, (total 100 shares) buying two 25 share lots. I am temped to add to it when I see a clear move back up, but even this last gradual increase in lows (higher lows) I was confident of getting back to its high. I don't know what to do so at this time I am just holding with the hope (Dan says not a good strategy) of getting it all back sometime... Thanks for your input!
Gary: ...
7. $ANET – OFF the GSL.
8. $PAGS – This is a "discretionary" trade. Stop below $33. Not a "recommendation." Just mentioning the volatility range.
9. $HTHT – Alert $140
10. $COR – Watch this stock. S ...
bsafriet: $ANET $FB. Opened option trades in each today. Long the $FB Apr'18 $155 calls @ $5.65 and the Apr'18 $155/$160 bull call spread @ $2.37. Long $ANET Apr'18 $240/$270 bull call spread, entry at $13.62
issues: Quality stocks I am considering buying include: $YY $WB $ABBV $PRAH $ANET $DQ $NFLX and $RHT. (and $CNC). Appreciate your input anyone..
issues: @issues $YY $WB $ABBV $PRAH $ANET $DQ $NFLX $RHT $CNC The ones I like the best to buy would be $BZUN $CNC & $TAL
nestorsch1: $CRSP $ROKU $ANET I have positions here and I wonder if I should sell at the bottom. I remember the session about charting a red box below the trade to see if it could rebound the next day or two but the market is so erratic, -15% CRSP, -5% ROKU, -11% ANET...
sierramp: @nestorsch1 $CRSP $ROKU $ANET I sold almost everything today which is extremely rare for me. I see more risk than reward. You can always buy back your stock. If you are a long term holder you might be less inclined to sell.
nestorsch1: @sierramp $CRSP $ROKU $ANET Thank you @sierramp; I am more of a long holder in general; in these particular stocks, I see the value in keeping them over time and that is why I'm so hesitant... Plus, I am not a day trader in my account and they already flagged me today for 2 round trips in 5 business days. 2 more and I'm out....
DAN: @nestorsch1 $CRSP $ROKU $ANET You don't know whether you'd be selling at the bottom.
Danzguy: @nestorsch1 $CRSP $ROKU $ANET FWIW; I saw that IBD added $ANET to it's Sector Leaders on 3/23/18. You have a winner there!
nestorsch1: @DAN $CRSP $ROKU $ANET you're right Dan. Bottom could be $0.00, my concern as a rookie is that I refuse to believe these companies (let's say after @Danzguy comment, except $ANET) are not going to stay in the market for a long time and then I am not sure if I'm a chasing the stock or after reading all that I could about their fundamentals, I believe them more than the chart itself...
nestorsch1: @Danzguy $CRSP $ROKU $ANET one winner!!!!
Remington: @DAN $CRSP $ROKU $ANET thats how I felt then zoomed out on chart and sold some more. I can buy it back if I end up wrong
Gary: ...
14. $ANET – this is going lower.
15. $BLUE – holding at $180. This was the "up close" we wanted. Stop below $180.
16. $IBKR – don't be hanging on to this type of chart.
17. $MU – broken
18. $QCOM – ...
Richleaf1: Thanks Gary don't think I'll need to watch a scare movie tonight. Glad I was listening to Dan and only gave a little bit back.@Gary $NVDA $SPX $T2100 $VIX $DJI $DJT $MDY $IWM $COMPQX $TNX $FB $TSLA $XHB $SMH $GLD $XOP $XLE $OIH $XME $DJUSST $XLB $SOCL $HACK $XRT $XLP $XLU $XLI $XBI $XLV $XLK $XLF $NEM $KL $GG $GOOGL $CAT $CMA $RF $PPA $RTN $NOC $HII $HRS $ANET $BLUE $IBKR $MU $QCOM $LRCX #NOTES
DAN: #GSL stocks -- $WB $WUBA $ANET -- all working well this morning. $WUBA is breaking out of congestion on 300% higher volume than usual, $ANET rebounding off the 50-day moving average on 240% higher volume than usual, and $WB, on 200% higher than average volume, continues yesterday's rebound off the 50-day moving average. --Dan
stairm01: $ANET Any thoughts on $ANET? Is this a buying opportunity with a low risk stop? Sure looks like it to me on one of Dan's growth stocks. Could be a reaction to the $FB deal. I'm starting a position down here.
Junior1: @stairm01 $ANET yes, this looks like a low risk point to enter with a stop at today's lod
issues: $ANET is at an interesting point with the 50 day ascending into the 20 day. Both are at the same point $272. This is where Dan says it's a low risk buy point since you can put a stop right under both 50 & 20 days. Right?
steve71: $ANET $SIVB Plan BTO in the last minute. Nice charts, easy exit points.
DAN: @EasyOut $WUBA $ATHM #Growth Current List: $CASA $YY $TREE $WB $PRLB $ATHM $GDI $BLD $PRAH $TRHC $PAYC $ALGN $OLLI $PYPL $WUBA $ANET
Gary: ...
2. $ANET – pullback to 50dma. Supply at $300. $23 points of potential upside? That's not much.
3. $EPAM – high RS. Holding at 50-day MA.
4. $TAL – working well. Sloppy...but no reason to be selling this. Alert $40.
5. $ ...
rachel: ...
10. $ANET – Alert $300
11. $ESNT – as previously noted, this should NOT be a losing trade. Should have exited higher as a function of respect for money. Taking this off the GSL.

12. $BABA – Consolidating. Has potential for test ...
rachel: ...
20. $ANET – Up more than 50%. Would take profits here.
nestorsch1: $ANET good morning, looking for advice, is it too late to trade what's left of the gap and/hold a longer term position? Thank you!
bnnybklyn: $TEAM added on the move above 60 long. Find myself back in about 60% now. Full on $PAYC, $MU, $W, $TGH, $TWTR 1/2 on $SMH, $WB, $JD, $ANET, $TTD, $CRM - working...
issues: @nestorsch1 $ANET yes
woodman: $ANET still going.
Gary: ...
9. $ANET -- still hanging...but appearing to be entering a resting, congesting phase.
10. $WB - good entry here.
11. $GDI - off the list.
12. $DOV - off the list.
VIDEO THREE: Plenty of breakouts, and potential breakouts.
1. $PAGS - new high. Sto ...
Wolf: @woodman $ANET Took a small nibble @71. I think it will fill the gap if the markets cooperate.
bwcarnation1: $ANET on the move today up 4+% on vol
issues: @bwcarnation1 $ANET Thank you for the reminder. I added.
woodman: @bwcarnation1 $ANET - yeah ... that bounce off channel bottom last week. I was a little worried about it yesterday, but I held it.
bwcarnation1: $ANET still up 4%
woodman: @bwcarnation1 $ANET - someone, I can't recall who, thought I should short the stock rather than be long the stock. I differed on that, b/c I liked the bounce off longer term channel support, so I held the stock after buying it in the area of that bounce. That said, today's market activity was rather horrid. ANET fared well today, but I'll watch it closely tomorrow to see if it continues up tomorrow or reverses. Still long.
debeers: @bsafriet $PANW $ANET $OLED $BA $MU ---you may want to reconsider not because of what I say--updated you this am on what the users of what $MU does are costing them..........
woodman: $ANET - bounced off bottom of channel/ rising support (contact points Jan 2017, Aug. 2017, Nov. 2017, and last week).
spmeyers: @woodman $ANET tagged 50-day on declining volume; I'd short it before I'd buy it
woodman: @spmeyers $ANET - the "tag" of the 50 day isn't what interested me. (As it turned out, it wasn't a tag; it fell through the 50 day.) The bottom of the channel tag is what interested me. At this point, it needs to gt up through the 8dEMA. That would give me more confidence in a reversal.
Gary: ...
COTD: $ANET – Recovering to the 50-day MA. The stock opened at $258 after disappointing earnings and traded on massive volume. This is a shot across the bow...but the stock is still working. Now, the stock is back above that level. Washou ...
bsafriet: @debeers $PANW Thanks for your encouragement! The beat was telegraphed so I really wasn't that brilliant (or stupid?). I forgot to mention that I tested a new strategy (for me) - I sold calls on the long position, the Mar-02 $180 strike at an ...
tigerjohn8: @DAN $ROKU $ANET speaking of dead cat bounces. Any thought on $ANET not as much short interest but also a big drop on I think good earnings?
Gary: ...
16. $ANET – this should be OUT of your account. Falling below 50-day MA on volume after disappointing earnings? Major problem. Don't be a hope dope.

woodman: $ANET - on what I would call first level rising support. There's another level of rising support below, but this is a low risk entry here. I bought a little on Friday, but kept it small to begin since I may be wrong.
DAN: $ANET -- The stock seems to be stabilizing at $250. It's broken...and will take a while to rebuild a base.
Gary: ...
9. $ANET - down bigly. 19%. Broken? Depends on timeframe. Long term investors...wait for recapture of 50-day MA...and then a stop below $245.
10. $GDI - lower high. Support now resistance. Always protect gains. Strive for BE...but never let t ...
debeers: $ANET-Hideous. No position. Not a big enough beat. Walk into high flyers with your eyes open or not at all. Last check down 30 points.Echo bsafriet Sometimes there's a crash. Not all high flyers make it.
ab3250: $ANET - Bought some stop at 253.85
woodman: $ANET - nothing wrong with this stock, except that it got too big for its britches before earnings. The weekly shows you. It could come down to the 21wMA and still be fine. That would be another 9% or 10% down. I'm not predicting; just mentioning it.
issues: @woodman $ANET Good! So I figure a buy at $225 to $230, right!
champ: @issues $ANET --- This stock is really problematic for now because the stock really ran up too.. far too fast...but if it was to get back to say around $258 or so that could be entry but now the earnings run is #Over, I believe that was the reason to own the stock, for the run into earnings and it was.
champ: @Robert1965 $BLUE --- I don't see anything but you should report volume, in the AH's because that would be important to know....However, this could be just a earnings move on low volume ...ER is on Wednesday 2/21/AM/confirmed....this is when you buy stocks 7-10 days before to catch the earnings run move and in the last 6-days this stock is up $31 this is a earnings run ...is my guess....but I haven't checked all the news. Your late and if you are holding a position into earnings, this has ran too far... too fast and if they don't report high numbers....this will sell off.. just like $ANET did...only dumb $$$$ would hold but if I thought they were going to have a big beat, I would only hold 3-6%. Only Institutions hold long term positions thru earnings.
mharps: $ANET big ah drop
grcjr: @mharps $ANET - earnings after the close today. Down $30 at this point, which is pretty big. Wait a bit to see what happens as the pundits dice and slice the report.
bRobert: @mharps $ANET Not holding a position currently, but this was extended running up into earnings. A selloff, throwback/retest should not have been a surprise.
spmeyers: $ANET crushed after hours, down to $260
bsafriet: ...
Despite beating consensus estimates, $ANET is off 14% A/H's (14:54). Issued upside guidance as well. The C/R call started at 4:30 PM EST and will have to wait for transcript now to see what went down sideways. A Briefing.com note just posted ha ...
Visit the Trading Forum to join in the discussion.
| | |
| --- | --- |
| Stock Price | $USD 220.83 |
| Change | -0.69% |
| Volume | 1,299,200 |
Arista Networks Inc with its subsidiaries is a supplier of cloud networking solutions that use software innovations to address the needs of large-scale Internet companies, cloud service providers and next-generation enterprise.
Request Video of ANET
Already a member?
Sign in here.
Earnings
November 1st, 2018 - 2018 Q3 Earnings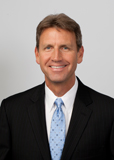 Dan Fitzpatrick
Stock Market Mentor gives you EVERYTHING you need to succeed in the market; all in one place. How easy is that? Dan Fitzpatrick and his elite community of traders share trading ideas, strategies and much more. Dan Fitzpatrick--a world class Technical Analyst, trading coach and regular CNBC contributor--gives you access to all of this with a 14 day FREE membership. Get started TODAY and start trading better TOMORROW with the following premium content:
Nightly video Strategy Sessions with a game plan for tomorrow
Got a stock you want Dan to look at? Just ask.
Patent pending video alerts instantly delivered to you when one of Dan's trading signals is triggered. This is not your typical price alert. This is a short video explaining the action you need to take to make money. No more "Woulda, coulda, shoulda"
Access to over 58,600 stock analysis videos
Access an ever expanding library (58,600) of educational videos that will save you time and make you money
Join a team of friends and traders that have one thing in common; a burning desire to succeed.

Become a Member Today!
Gain immediate access to all our exclusive articles, features, how-to's, discussion group and much more...
Satisfaction Guaranteed!
Your Stock Market Mentor membership comes with a 14 day, no questions asked, 100% money back guarantee!