Air Products and Chemicals Inc. (NYSE:APD)
Bands Volume 200 SMA 50 SMA 20 SMA Videos Alerts Articles Events

Mitchell: ...
$XLB - the materials ETF had a large run up on heavy volume, but it is now seeing some sellers step in on the retest of the $58 level. Linde PLC, $DD, $ECL, $APD, and $DOW are more than half of the weighting in the ETF.

$YUM - the stock had a nice ...
1winkie: Technical action by S&P 500 stocks to 10:00: Bullish. Intermediate breakouts: $TGT $MDT $APD $COO.
bsafriet: $APD #dumpster-dive At support. This is a channeling stock with a nominal range of 155 - 170 and a 1 month period. Long the Aug'18 155/165 bull call spread with a $4.17 entry made Jun 27 which turned out to be a fake-out. So I'm in a little early. The position is trading at $3.75/$4.30 today. Best wishes.
Bridget: Earnings moves today: $CMI - gap down, broke the trend $RCL - set new high and now consolidating above breakout point $SHOP - same here, holding above $100 $UA - new 52 week low $ETN - pullback to 200dMA $S - strong move after the open $LL - gap and run to new 52 week high. Very extended $CGNX - big gap, inverted hammer on today $APD - squeeze breakout Earnings after close or tomorrow morning: $AAPL $FEYE $GRMN $HLF $PAYC $COHR $XLF looking good, $C new high $ALLY working $FCAU is holding up well while $F and $GM are falling $FB - consolidating for now $IDXX - looks like short set up $MHK - slowly moving higher after earnings
olveoyl: $APD is trying....$ITW nice move today
issues: Cramer featured a spin off $VSM from Airproducts ($APD - bouncing off 20 day) last Fri. He made a compelling case for it as a LTH. Also many in the Forum have mentioned $MZOR (coming down to the 20 day at $38.79 - which would be a good buy point). He also commented on that big move of MZOR. There is this new refrigerator that has no moving parts. It's an amazing new invention. The company is Photonics that is in partnership with $TMO. Bitcoin symbol is $GBTC. NP
Bridget: Notes: $MLCO / $WYNN - the hotel trade seems to be over, buy the anticipation sell the news $AZUL $AYX $PI $TOCA - IPOs hitting new highs $Z - had a big pullback this morning but then fully recovered $AAOI - looks ready to run higher after earnings $DE - coming out of a squeeze $CSX - working $ZBRA $COHR - IBD 50 stocks making an earnings run. ER 5/9 $CELG $UNIT - on the brink of a breakdown, could be a short set-up $WDAY - working $APD - working $FIZZ - double top
SusanW: @dan $APD. My broker put me in this 6 months ago and I've had a profit and now I'm about even. To me this is looking like a bad chart but I don't know if I should wait and see. Where would u put a stop? Or sell?
StockMarketMentor: A Price Alert has been triggered for $APD Air Products and Chemicals Inc.. Click here to view associated video clip: http://stockmarketmentor.com/stockanalysis.html?ticker=APD&clip=80891
Bridget: ...
Other squeezes that are breaking out on good volume: $GTLS $APD $PAG $ESNT $ANTM
$HACK - breakout to a new 52 week high on big volume. Weekly chart shows this just getting started
$CARA - broke to a new 52 week high on good volume today. Cup and han ...
SierraJW: @tejas7 $ABB $BABA $GOOGL $AMZN $TEAM $CTRP $HDB $IBM $IBN $KMTUY $MSFT $RDSA $TCTZF $LCRX $LRCX (instead of LCRX?) $PANW $CHKP $MTN $BAC $C $WMB $SU $XME $NEM $BTG $CELG $VAR $UNH $RDS $GSK $SNE $HLMOX $UOVEY $FCAU $PNR $LB $VFC $MDT $PEP $CMCSA $NKE $UNP $SLB $APD $GE $SIEGY $HON
tejas7: ...
$LB $VFC $MDT $PEP $CMCSA $NKE COST $MSFT $UNP $SLB $APD

China play.
$GE $SIEGY $HON

You can not argue against most of these companies. But will they work for 2017? Who knows? What's wrong with other 400 of S&P companies that are not liste ...
SusanW: $APD My broker wants to buy this stock. To me it is at the top of the range and I should wait. Am I wrong?
Chops: @SusanW $APD I had a broker call me once, long ago, and wanted the same thing. I didn't sell and was glad I didn't. The stock went up dramatically. Just my experience.
infocus: @SusanW $APD Looks to me like it could be resting after a long consolidation. Possibly approaching a breakout. Just my opinion, but I'd be more inclined to put a stop below the previous day's low around 145.25 and sit tight.
Forexpro: Re: $APD Hi, Friends, I'm not involved in this ticker, but the stock appears to be reacting positively to news of the sale of its Performance Materials division for $3.8 bn in cash (according to Theflyonthewall.com). The buyer is Evonik Industries of Germany. All the best!
woodman: #Chemicals stocks that are working well (as distinguished from the also nicely-performing #SpecialtyChemicals stocks I've provided in the recent and more distant past): $TROX $RYAM $SQM $HUN $FMC $EMN $AXLL $APD $MTX $UNVR $ASH $DOW (FD - of these, I am long only TROX.)
Aragorn: @hunter2 $SPX $AFSI $APD $CMI $DBD $GS $IRBT $NTRS $PG $SBNY $SDRL $SEDG $ANGI $EARS $CASY $CEMP #T2108 #Thoughts Hunter I meant to mention to you Dan in his note this AM and tonight's vid he mentions the 61.8 fib and that corresponds with the November pivot high. So Dan answered my Question J
hunter2: @Aragorn $SPX $AFSI $APD $CMI $DBD $GS $IRBT $NTRS $PG $SBNY $SDRL $SEDG $ANGI $EARS $CASY $CEMP #T2108 #Thoughts
Hey J: Thanks, that makes it more clear for me as well. I wasn't so sure that I had the Fib placed correctly.

Forexpro has taught me ...
Aragorn: ...
A mutual friend of ours warned of a reversal on Friday and I mentioned to him that many actionable signals have triggered to the upside and while we may get a pullback I do not think it will be a big one. ( I am not sure I conveyed that last point ...
Tr8dr: @Aragorn $SPX $AFSI $APD $CMI $DBD $GS $IRBT $NTRS $PG $SBNY $SDRL $SEDG $ANGI $EARS $CASY $CEMP #T2108 #Thoughts --- Thanks for the list and thoughts Aragorn!
hunter2: @Aragorn $SPX $AFSI $APD $CMI $DBD $GS $IRBT $NTRS $PG $SBNY $SDRL $SEDG $ANGI $EARS $CASY $CEMP #T2108 #Thoughts - That's crappy losing a long post. It's happened to me, so now I highlight and copy the text, especially if it is a long post.

Re Fib ...
champ: @hunter2 $SPX $AFSI $APD $CMI $DBD $GS $IRBT $NTRS $PG $SBNY $SDRL $SEDG $ANGI $EARS $CASY $CEMP #T2108 #Thoughts - Well thats OK the way you said it ....the Generals are moving the privates forward and are battling it out every day now for the past 16 trading days and have been winning....but you always HAVE to remembered the market is moving higher because of the News Flow ...like the dollar falling which is moving all commodities higher. The Saudis could say something and drop the market....and that would be new news. I'm a trader who trades on news but always with an eye on chart levels for risk management. LOL
tri2insite: @Aragorn $SPX $AFSI $APD $CMI $DBD $GS $IRBT $NTRS $PG $SBNY $SDRL $SEDG $ANGI $EARS $CASY $CEMP #T2108 #Thoughts I don't know about the Fib question but that was a excellent choice of Who music.
Forexpro: ...
Speaking of Dividends: Notes increases last week by $ORCL and $HPQ. $ORCL hiked by 25 percent, to 0.15 from 0.12, while $HPQ's move represented a 10 percent increase, to 0.176 from 0.16. The company will become two companies around Nov 1, with the c ...
Lou: ...
 $AAPL, $MSFT, $INTC, $UNP, $ABBV, $MDT, $MS, $BLK, $ITW, $CSX, $APD,
$AMAT, $INTU, $HIG, $HRL, $NVDA.

Lou: Earlier I posted a summary of the report by Ari Wald, Carter Worth's successor at Oppenheimer. Just got Carter's piece published today. Less bullish but he does have two pages of Buys and Sells. Only overlaps on the Buys are $ABBV $APD $AAPL and $MSFT - may be others but these jumped out.
RON: Best sector today XLB led by $LYB $FCX $NEM $X $PX $ARG $EMN $SIAL $APD $NUE Last SPX close HOD July 2, How will it close today?
prvtrader: $APD great earnings and guidance; moving up like a rocket.
prvtrader: Earnings Before tomorrow opening $APD, $BA, $DAL, $EMC, $FCX, $LSTR, $PX Earnings after Close Today: $EA, $MSFT, $AAPL among others.
Auto: $APD look for a break above $131 into earnings July 23
bullmoose: $APD -nice bounce off the 20-day yesterday and ramping up this morning.
Tim S: Notable earnings before Tuesday's open $AAL, $AHGP, $AKS, $AOS, $APD, ARLP, $AVX, $CHKP, $CIT, $CMCSA, $DD, $DHI, $DHR, $F, $FCFS, $FMER, $GLW, $HMST, $HRS, HUB.B, $IIVI, $ITW, $KLIC, $LXK, $NEE, $NUE, $OSIS, $OSK, $PCH, $PFE, $PHG, $PII, $PNR, $RDWR, $TROW, $WAT, WRLD
darce: $XLB looks like it may be at support about now. Major holdings $MON, $DD, $DOW, $PX, $FCX, $LYB, $ECL, $PPG, $APD, IP...according to http://investing.money.msn.com/investments/etf-list/?symbol=xlb&ocid=qbeb.
moneyHoHo: $APD - You have price, the 50day, and the ascending support line all intersecting right now. Bollingers are narrowing with the price action. Kind of looking like a bearish wedge. If it goes back up to the upper trendline and is denied for a forth time, it could fall a bit. Comments?
Forexpro: Re: $APD, @MoneyHoHO

Hey, @MoneyHoHo,

Hope you're doing well. My chart setup differs a bit from @Dan's, but this looks buyable to me. Alternatively, you can wait to see if it takes out the 112 level before getting long. The recent low was 106.4 ...
moneyHoHo: $APD - Thanks for the perspective @Forexpro. I've gone back and forth on this one. Had a starter and then took it off. Can't help but think it should be bouncing here, but it's not. Will continue to watch. They are scheduled to speak at the 2013 Citi Basic Materials Conference DEC 3, so might be interesting to follow up. http://investors.airproducts.com/phoenix.zhtml?c=92444&p=irol-EventDetails&EventId=5036237 I also know that Bill Ackman was buying shares earlier over the summer and is pushing for a management shakeup.
Forexpro: Re: $APD, @MoneyHoHo You're Always Welcome, @MoneyHoHo, It's up roughly 27% year to date, so it hasn't been a laggard, exactly, it's just looking a bit sluggish now. It pays a 2.6% #dividend, I see, with an ex-date coming up at the end of the year. Perhaps the thing to do is to wait to see if it can gain enough momentum to break the recent range - to the upside, that is - and see how it trades from there. As you indicate, here doesn't seem to be any compelling reason to go all-in at the moment. Have a great Thanksgiving!
moneyHoHo: $APD - Bought this a couple days ago. It's in a pretty tight triangle. Another $.50 and it could get some wheels.
Tim S: Notable earnings before Tuesday's open $ACI, $ACT, $AET, $AGCO, $AGN, $ALLT, $ALR, $AME, $AMTD, $APD, $BP, $CIE, $CMI, $CRS, $CRY, $CVLT, $CYNO, @DAN, $DDD, $DIN, $ECL, $ETR, $EXAS, $FDP, $FIS, $FLWS, $GOV, $GT, $HCP, $HRS, $HUN, $ICON, $IIVI, $IVR, $JBLU, $JCI, $LLL, $LYB, $MDC, $MSO, $MWV, $NGD, $NOK, $OXY, $PAG, $PBI, $PCAR, $PFE, $RTIX, $SCHN, $SNH, $ST, $SUI, $TECH, $TRI, $TRW, $TWI, $UBS, $UDR, $UTHR, $VLO, $VSH, $WM, $X, $XRAY, XYL
jdaniels: $APD - Is holding at the 50ema. Been in a good uptrend on the weekly. Just watching.
jsf039: $APD - Interesting tight #squeeze in process on $APD and PX.
jdaniels: $APD - Been consolidating for the past 3 weeks and has shown considerable strength overall during the market pullback. BB are tightening and stock remains very close to its 52wk high. Sold out just prior to the last run on May 17 @93.22
jdaniels: $APD - Thinking it is time to sell. Any opinions?????? Put in a trailing stop loss order @.22
jdaniels: $APD @nb8702 - Thanks for the feed back. My trailing stop mentioned above has already been hit. Sold full position at 90.97. Will look to re-enter
jdaniels: $APD - Anyone know why the big pop today? Would have loved to trim position a little but I missed it.
jdaniels: $APD - Reported earnings on 4-23 and the street sold it, now trading above that range after rebounding yesterday on high volume. Good buying opportunity. Long common
Poppy: EARNING season is upon us, here's a short list from SA: Notable earnings before today's [4/23] open: $ACI, $AKS, $AOS, $APD, $ARMH, $CIT, $CNC, $COH, $DAL, $DD, $DFS, $EAT, $ECA, $FMER, $FRX, $GCI, $GNTX, $IDXX, $IIVI, $IR, $IRWD, $ITW, $JCI, $JNS, $LCC, $LECO, $LMT, $LXK, $MOLX, $PCAR, $PCH, $PII, $PMT, $PNR, $R, $RAI, $RF, $RSH, $SNV, $ST, $TRV, $UTX, $WAT, $XRX Notable earnings after today's close: $AAPL, $ACC, $AMGN, $AWAY, $BCR, $BRCM, $CREE, $DV, $EW, $FBC, $FTI, $HA, $HBI, $HLIT, $HTS, $IRBT, $ITC, $JNPR, $LIFE, $NBR, $NFX, $NSC, $OI, $OII, $OMI, $PACB, $PLCM, $PNRA, $RFMD, $RHI, $T, $UIS, $USNA, $VMW, $WRB, $YUM, $ZIXI Any of these one of yours? @poppy
jdaniels: $APD - Re-opened a small position today @ 85.31. Still trading blind as my computer problems continue. Sold out of my long term position last month and this looks like a decent re-entry
jdaniels: $APD - Stopped out 86.94. Reasonable profit 10.66%. Will look to rotate into housing stocks
jdaniels: $APD - Need help from a technician. Does this stock look ready to roll over, is it just tired. Its had a good run. Currently long
jdaniels: $APD @rah - I believe it hits a new 52 week high in the first half of the year, so I am in the low to mid 90's. However I need some cash. This one looks like the best possible candidate yet it is close to where I would want to add. I trimmed this position on 1-22 and it was just pure luck that it was the top. Like the company, like the CEO
rah: $APD @ jdaniels - trust your eyes, I do, you have good instincts. If the stock, from the time of purchase till now, is under performing, changed or you just prefer to do something potentially better, go for it. That loss should be made up with the better deal. I support the concept of this action. Good luck on the choice. rah
jdaniels: $APD @rah - Thanks for the response. If I sell it it is not a matter of a loss. Currently up over 11% after the past several down days. I did not sell it primarily because I keep a rather wide selection of holdings and stay very diversified. My instinct are not always correct and I hold some positions where it shows.
jdaniels: $APD - Trimming prior to earnings in the morning. Nice move over the past several weeks and a nice gain for my portfolio
jdaniels: $APD - Still holding the trend after a $PB yesterday. Long equity. Earnings out on 1-23 BTB. I may trim a little prior to the announcement.
jdaniels: $APD - A company I have mentioned prior but if you are not watching it for an entry I believe your missing out. Been in an uptrend beginning in Oct. It has not been at these levels since May. Heading back to its 52wk high IMO
jdaniels: $APD - Question, technically it is trading outside the upper BB for the second day, should this be my indication to sell. I like the company and the sector and has been a good steady company for me. Up again nicely today with ex-date on 12-28.
wesley: ...
$APD Nov 80 puts are seeing interest with modest strength in the underlying stock following Goldman upgrade before the open (volume: 2790, open int: 510, implied vol: ~24%, prev day implied vol: 19%
$FNSR Dec 11 puts are seeing interest w ...
scottto: ...
0.06: $BBT, $DVA, $ROST, PM, $XRAY, $BBBY, $PDCO, $WMT, $NU, $CME, $VIAB, $L, $TSS, $NEE, $CMS, $GAS, $APD, $KMB, $ABC, BF.B
$XOM, $DTE, $NI, $BA, $TMK, $PEG, $LLY, $IRM, $CL, $UNM, $NSC, $AIV, $BEAM, $PFG, $FISV, $HD, $AVB, $ICE, $MCD, $MWV
$INTU ...
scottto: ...
0.05: $PCL, $ED, $MMC, $VZ, $KMB, $XOM, $DPS, $SRE, $CL, $KO, $DTE, $TWX, $PEG, $WEC, $APD, $GAS, $SO, $WFC, $DVA, $XL,
PM, $TMK, $BBBY, $NOC, $PNW, $CMCSA, $PDCO, $EQR, $NEE, $BLL, $TAP, $SYY, $ICE, $NYX, $AIV

0.06: $MMM, $BA, $NUE, $CSX, $MCK ...
scottto: ...
$UTX, $CPB, $PGR, $KMB, $LMT, $UNM, $COST, $APD, $PRGO, $PPG, $GOOG, $XOM

Edited for usefulness:
$WFM - Strong chart, coiling just under par
$BIIB - Squeezing near all-time highs
$VZ - Why the heck don't I own any of this (with 2 iPads and 2 i ...
gold2stocks: ...
$APD


Air Products downgraded at Baird

Jun 08, 2012 | 6:27 AM EDT


$APD was downgraded from Outperform to Neutral, @Robert Baird said. $95 price target. End-market exposure remains challenging and long-term growth targets may need to be l ...
gold2stocks: ...
$APD




Goldman Materials Conf.

May 24, 2012 | 8:21 AM EDT


Goldman Sachs Basic Materials Conference (Day 2 of 2) - 05/23/12 - 05/24/12 New York, $NY



$GS




$GS Investor Mtg.

May 24, 2012 | 6:32 AM EDT


Goldman Sa ...
gold2stocks: ...
$APD
Air Products and Chemicals downgraded at Citigroup
$APD was downgraded to Neutral from Buy, Citigroup said. $95 price target. Merchant challenges continue.

$CE
Celanese Corp upgraded at Citigroup
$CE was upgraded to Buy from Neutral, ...
gold2stocks: ...
$APD
Air Products upgraded at @Morgan Stanley
$APD was upgraded from Underweight to Equal-weight, @Morgan Stanley said. Valuation call, based on a $92 price target.

$CTXS
Citrix Systems upgraded at $FBR
$CTXS was upgraded to Outperform, $FB ...
jojo1480: ORLY- iron, did you pu any $ILMN, pre market was 35-39. This reminds me of $APD hostile takeover of $ARG (65/70/share). $ILMN only thing matters is earnings in the coming weeks.
jojo1480: $LIFE ILMN- both are in the life sciences and in similar fields, ie gene diagnostics as a tool to find health related diseases. $ILMN as many of you know is in a hostile take over from Roche, current offer is 44 or 45 (can' t remember). I initially s ...
jojo1480: KRA- issues, your welcome- insiders I think have automatic buys in the open market. Chemical space $LYB OLN $ASH DD $ARG EMN $APD KRA TROX. $LYB just keeps trending upwards even after that big divd distribution they had in Nov, stock just leaped over 4.75 distribution. Long $EMN KRA LYB
debeers: ROC-already up over 3% this am.Just like Jay and the Angry Bitches told you LAST Saturday. PS- we already knew about the $ARG beat. When $APD disappoints, buy ARG.Already waitng for $APD to think its going to solve its considerable management incompetencies by making another lowball offer for ARG. Ain't gonna happen-just ask Miss Ellie or Jay or Jackie
jojo1480: EMN- @Icllarkc, never know. Most of the time the acquirer takes a hit. I read before the market opened that it would be accretive, due to SOA loss tax provisions, etc. I didn' t want to be a pig since my position was to large for comfort. I still have 40% left and will let those run, if $EMN pulls back will add. I have been banging the table re Chemical since Nov2011, take a look @few samples $LYB OLN $DD ARG $APD KRA $TROX KRO $ROC FMC & FMC. BEAM- in a prolong Vsqueeze since the spin off from $FBHS (new symbol for Fortune Brands), resolution up/down (?) find out soon enough. No position FBHS- chart looks much better, might be a housing play. No Position.
gold2stocks: ...
$APD
$APD Investor Mtg.
Air Products and Chemicals Inc Annual Meeting of Shareholders - 2PM

$COST
$COST Investor Mtg.
Costco Wholesale Corporation Annual Shareholder Meeting - 7PM

$DHI
$DHI Investor Mtg.
D.R. Horton Annual Shareholder ...
jojo1480: ILMN- Roche hostile take over ~@44.60, will sell 50% of position, and see if $ILMN counters, ala $APD attempt takeover of ARG.

Steel Stocks- the following have been following, but with 2500+ stocks in my database, just don' t have the time: $ZEUS ...
gold2stocks: ...
$APD
Air Products downgraded at JP @Morgan
$APD was downgraded from Overweight to Neutral, JP @Morgan said. Valuation call, based on a $90 price target.

$BKU
BankUnited downgraded at BofA/Merrill
$BKU was downgraded from Buy to Neutral, Bank ...
jojo1480: PRU- selling the Feb55calls @1.35, this company issues a divd of $1.45 in the 4th quarter only, been holding this for 2yrs, looking for additional yld and price appreciation. If it gets call away great, if not, rinse and repeat. :o)), it is all good. MAKO- keep an eye on it, with a little market cooperation, shorts will be queezed. Long $EMN LYB $PX ARG $APD DOW $ASH etc- many of these chemical cos are pushing @the upper BBand, with crude oil prices pushing higher, it amazes me that these energy hogs are doing so well. Long $EMN, and looking to add.
debeers: ARG-lots of homework to do but could this be the year $APD pays up for them?
jojo1480: Chemicals- in an improving economy don' t loose sight of this industry ie $ASH DOW $EMN ARG $APD etc. FD- long $EMN and ASH
pbrown38: $FISV, $APD, $GAS, $GPC, $IBM, $MMM - any thoughts on these stocks. All seem to be breaking out on a weekly pattern, but all have had big run ups with a fairly significant pull back on Friday or over the last two days. With overall sentiment in the market, I am waiting for some buyers first.
jojo1480: Chemicals have been beaten down many offer low risk entry with defined support. As the cost of energy goes down these cos are beneficiaries of the cost savings. $DOW ASH $APD ARG etc. looking to open initial in the coming weeks.
taylor: Close Below 50-day EMA on Friday(yes, this many on one day): 206 NYSE Stocks 149 NASDAQ No clear breakdown yet, but watching closely: MolyCorp ( $MCP ) Caterpillar Inc ( $CAT ) General Electric ( $GE ) Clearly broke the previous short term chart pattern: $CSX Corp ( $CSX ) Air Products & Chemicals Inc ( $APD ) NVIDIA Corporation ( $NVDA ) BAIDU INC ( $BIDU ) Apple Computer Inc ( $AAPL )
debeers: ARG-with the bid underneat set by $APD, makes you wonder if they are finally going to come upwith the $$ to get the deal done or if there's a new player.HUN seems ripe to me also and Najerian just confirmed upside call volume. Thoughts?
dr.orangejuicer: $ARG - I went long today. I'm itching to pile in because this has such a great technical setup artificially produced by the $APD situation, earnings are out of the way, and the fundamentals are very positive.
jojo1480: ARG-jemcbrid, thanks for bringing up with those upgrades, beginning to really like this holding. I might even send the $ARG and $APD a thank you note.
jojo1480: ARG- @dkoran, the tender offer is subjected to $APD whims. If you tender your stocks today @64, on Feb15, $APD could return those share @64 back to you if they decide to not go through with the deal. The catalyst that everyone is waiting is the judicial opinion inre to poison pill provision. If this provision is repealed, look out $MA will be more rampant. Long ARG.
jojo1480: ARG- if your holding this, the tender offer expires tomorrow Feb04. If $APD walks away, you get your shares back at whatever price $ARG was trading when it was tendered. That is the last word i have regarding this takeover.
Marty: $IPI - Intrepid Potash Inc - Competitors $FMC, $DD, $MOS and $APD all doing well today. Short interest is @ 15 1/2 % and one of highest amongst its peers. Am I understanding this correctly as it is clearly bouncing off of the 20 DMA. Is that one of the formulas for watching a buy point. Yes? No? Agriculture - Fertilizer - may be a growth arena (?) Earnings coming towards end of this month (Feb 23rd).
jojo1480: ARG- jmcgee66, i keep getting letters from Fidelity as a reminder, i don' t know what would happened if $APD walks away. I need to have a conversation with them, soon.
jojo1480: ARG- jkricha, underlying bid of $70 expiring feb04 from $APD, you have until then to tender your shares over (call broker). The question is that "final" offers are not binding in the US. What would happen if the shares are tendered and $APD walks away?
MoSo: $AMZN APD $JCI - look like they might be establishing support, $AMZN (reports 1/27) at just under 175, $APD (earnings were on 1/21) at around 86.20 and $JCI (reported 1/20) at about 38.20. Of course, the question is - establishing support before they go higher again or establishing a base for consolidation and then they go up or down. They're all on my watch list, anyway, with partial positions in all 3 (pared my positions down a couple of weeks ago so that I don't have a full position in anything right now).
jojo1480: ARG- just a reminder the tender offer is extended till Feb04. I own a few Jan62.50call (even on the trade), the Jan65calls (traded them on the pop and bought back) are underwater. These option expire this coming Fri. I am considering if $ARG ends ~63-64/share, I am going to exercise the Jan65calls and tender them. The only thing I am not sure is if $APD walks away after the tender offer period, what happens to the value of those shares that were tendered at $70/share. First time this has happened to me in all the years of trading. I know that "final" offers in the US are not binding (Europe they are binding). I am just doing this to turn a small loss into a small gain. Any thoughts?
jojo1480: ARG- $APD extended offer until Feb04 @70/share. I posted this on OMM, if your holding Jan65call, depending what you pd. that option is underwater. To salvage break even or make a few bucks. Call your broker, exercise the option and tender offer those shares. The drawback is that final offers are not binding in the US, tie up quite a bit of cash and payment is usually after the Feb04 deadline. I hold a few contracts of the Jan65, and I will exercise them a couple days before expire. Do a little math and see how it applies to your situation.
jojo1480: ARG-jmcgee66, Jan 14 is the take it or leave it date that was the ultimatum give by APD. Noticed how $POT behaved after $BHP went away (took a while), not saying this is going to happen to $ARG, only a few ag cos, a gazillion chem companies, so the analogy might not be fair. Long ARG. Jan62.50/65calls. The only way the 65calls are salvage-able is if $ARG and $APD can come to an agreement before expiry.
jojo1480: ARG- pu jan62.50calls, looking for quick pop, still long the common. Might sell the common need the tax loss to off set cap gains. What irritates me is the board is playing poker, and many large holders of this stock are po, this stock has never come close to sniffing 65 let alone 70/share. In the US final offers in a take over is not binding, $APD can up the ante, i am typing this with fingers crossed.
jojo1480: ARG- Eton Park a hedge fund (owns ~7%), in a 13D amended filing, urged ARGs board to consider the 70/share filing to be fair. This makes it the 2nd Hedge fund to publicly support $APD takeover. Penmark the 2nd largest owner of $ARG did so in an open letter to the Board. Now we have three $ARG board members (placed by $APD and other large owners of ARG) in dissent, how would the Judge rule in regards to $ARG poison pill provision. Consider that in the history of $ARG, the stock price never came close to the whiff of a 70 pt. Final offers in the $USA are not binding, $APD can offer higher than the 70/sh offer. Positon long common and Jan60calls.
polarbear: $ARG / $APD Buyout - anyone following this? What are the sentiments on this going through? Long 1 position.
jojo1480: ...
NEW YORK, Dec 12 (Reuters) - Three Airgas Inc board members disagreed with the board that the company was worth a minimum of $78 a share, a court filing shows, adding a new twist to the industrial gas company's takeover battle with rival Air Product ...
jojo1480: ARG- the latest news from $ARG board is that they might consider a bid of 78. I am sure that is just a feeler, and I realize that $APD final take it or leave it offer is 70. Either $ARG is putting itself out there for other chem cos. to consider this proposal, or $ARG gets bought at midpoint 74, or nothing happens come 14jan2011.
jojo1480: ARG- halted pending news, holding overweight position, perhaps new offer from $APD, keeping fingers crossed.
jojo1480: ARG- $APD offered 70/share
OPTIONSWEALTH: $ARG - On a long ago segment of Mad Money, #Cramer was saying the $ARG is a much better run company than $APD and it really wasn't in ARG's best interest to be swallowed up by APD.
Visit the Trading Forum to join in the discussion.
| | |
| --- | --- |
| Stock Price | $USD 215.24 |
| Change | -3.15% |
| Volume | 1,026,620 |
Air Products and Chemicals, Inc. is a supplier of hydrogen and helium. It also provides semiconductor materials, refinery hydrogen, natural gas liquefaction, and advanced coatings and adhesives.
Request Video of APD
Already a member?
Sign in here.
Earnings
November 6th, 2019 - 2019 Q4 Earnings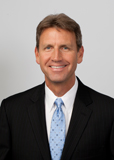 Dan Fitzpatrick
Stock Market Mentor gives you EVERYTHING you need to succeed in the market; all in one place. How easy is that? Dan Fitzpatrick and his elite community of traders share trading ideas, strategies and much more. Dan Fitzpatrick--a world class Technical Analyst, trading coach and regular CNBC contributor--gives you access to all of this with a 14 day FREE membership. Get started TODAY and start trading better TOMORROW with the following premium content:
Nightly video Strategy Sessions with a game plan for tomorrow
Got a stock you want Dan to look at? Just ask.
Patent pending video alerts instantly delivered to you when one of Dan's trading signals is triggered. This is not your typical price alert. This is a short video explaining the action you need to take to make money. No more "Woulda, coulda, shoulda"
Access to over 64,700 stock analysis videos
Access an ever expanding library (64,700) of educational videos that will save you time and make you money
Join a team of friends and traders that have one thing in common; a burning desire to succeed.

Become a Member Today!
Gain immediate access to all our exclusive articles, features, how-to's, discussion group and much more...
Satisfaction Guaranteed!
Your Stock Market Mentor membership comes with a 14 day, no questions asked, 100% money back guarantee!