Arconic Inc. (NYSE:ARNC)
Bands Volume 200 SMA 50 SMA 20 SMA Videos Alerts Articles Events

DAN: ...
Mitchell $HCA $LLL $LMT $PFE $TLT $TRIP $YY $ABG $AJG $ARNC $CLR $CNK $DLB $DWDP $ENB $GD $HRS $MTDR $RGA $SAH
06:33 PM 04/14/2019 Daily Chart List

$HCA - closed below the 200-day SMA

$LLL $LMT - continuation after aerospace & defense br ...
Mitchell: ...
$ARNC - cleared about the $20.50 level, further upside in the near-term

$CLR - recent uptrend now taking out the $49 level

$CNK - weekly close above the $42 level

$DLB - watch for a breakout above $66

$DWDP - major resistance at the 200-day SMA ...
Forexpro: Re: $ARNC Hi, Friends, Hopefully, no one here is holding this one. From the Financial Times: "Arconic, which supplied the cladding in the Grenfell Tower fire disaster in the UK, said a multibillion-dollar sale of the company had collapsed after it failed to find a buyer willing to take over the entire group." All the best!
DrScience: @Forexpro $ARNC was supposed to be the high flyer, value-added business with Klaus Kleinfeld at the helm. when they split from Alcoa ($AA), the mining segment. Activists beat the drums to get rid of KK, but the liability issue appears to be a stake through the heart of the makeover. They may overcome this setback, but -- to me -- the business is definitely one to stay away from.
DrScience: ...
For example, when Alcoa (#AA) spun-off Arconic ($ARNC) in 2016, the option market had to contend with a number of adjustments for long-dated contracts. You can view the last vestiges of that split in the option chain with contracts expiring in JAN 2 ...
DrScience: $ARNC After the last two quarters of -- well... let's just say -- less-than stellar results, I was thinkin' 'bout gettin' back in after earnings release at EOM. Guess I shoulda been closer with an insider. Multiple buyout offers making the stock worth 12% more today than yesterday. Sheez!
DAN: ...
$LLL $GD $HII $LMT $NOC $PNR $WDC $CMCS $EFX $MHK $WRK $RCL $ARNC

$TPR and $STX were pretty good 59-minute trades today...but I didn't see them. Big gap-and-reverse trades.

Compare some of these with Viacom ($VIAB). It's down to short term ove ...
Gary: ...
8. $ARNC
9. $RS
Financials. Short?
10. $XLF
11. $DJUSBK
12. $BAC – squeeze resolution to downside. Volume big. Likely to fall lower.
13. $JPM – also falling out the bottom.
14. $MS
15. $GS
16. $C – Weak. Puts.
17. $FIVE -- po ...
DrScience: $ARNC Somebody liking the MAY 24 Calls @ 1.27, 10,000 times.
DrScience: $ARNC Beat on the top and bottom lines, but guidance for 2018 was below consensus. So, the stock opened off two bucks and is stabilizing just below the 50 DMA.

Plenty of good news in the report including share buybacks and early retirement of debt, ...
DrScience: $ARNC reports on Monday before the market opens. Needless to say, with the stock in a volatility squeeze, it will likely move significantly on the release. But, for today, some folks are selling first, and asking the questions later. I may be asking the "Why" question on Monday as I'm holding onto APR 29 Covered Calls @ 26.03 cost basis.
DrScience: $AA reports after the bell. Expect $CENX and $ARNC to move in sympathy.
DrScience: $ARNC pushing out of consolidation on $DXY dollar decline.
DrScience: $ARNC touching the 30-level -- 30.69 is the high post-separation from $AA. Stock is extended on the daily chart, but 50 DMA should cross above the 200 DMA in the next week.
issues: @DrScience $ARNC $AA I think Cramer talked about $ARNC. Are you holding, buying or placing a precision stop? We hold AA and added.
DrScience: $ARNC breaking above the October high @ $29. Still a buck-sixty-nine below all-time high, but the stock has been under accumulation since the middle of December.
DrScience: $ARNC #CoveredCalls Sold FEB 28 Calls @ .50
DrScience: $ARNC on the low of the day, falling below earnings low @ 24.25. Adding to long DEC 25 Puts @ 1.60 Stock fell out of the channel after earnings report and naming of a new CEO, and has had luck with neither the falling 50, nor the 200 DMA's.
DrScience: $ARNC up 2% after yesterday's 10% earnings haircut. Barron's has an interesting article that asks the question: Blame GE? I wondered the same thing when I saw that Arconic had tagged Chip Blankenship, a former $GE executive, to head the company. Stock is holding just above support at $24.00-24.50ish, an area that has held three times since July's earnings report. Unfortunately, as noted yesterday, tall red candles over the past month signaling institutional flight from the stock makes today's bounce a possible shorting opportunity down to about $22. Currently, waiting for $BA to report tomorrow morning. And... if the $ARNC bounce fizzles, DEC 24 Puts @ .50ish Be aware: $ARNC options are priced in .05 increments.
DrScience: $ARNC Arrrrgh! Should have listened to Otto and bought those DEC 24 Puts @ .50... the high today was 1.05. Would have been a nice double. Oh well, we'll see how it acts tomorrow morning.
Bobbie: $ARNC, Isn't $ARNC overdone to the downside? They beat on revenue and did not lower projected annual earnings. It's one Cramer is high on.
DrScience: @Bobbie $ARNC Yes, but while the move is overdone, it could get positively burnt! EPS was a .11 less YOY, and .02 below consensus for the quarter. Investors are getting excited about neither guidance, nor cost reduction efforts, because in this environment, growth is the name of the game, and it seems everyone is selling first, and asking questions later. Lots of tall red candles over the past month says folks don't want to bet on a 90-day wait for better news. However, stock is back to the lower end of trend. We'll see if it holds the line...
DAN: @Bobbie $ARNC Stock is not overdone. The market isn't wrong...it just "is." Stock is broken now, with lots of overhead supply because traders are trapped. Aside from the possibility of some kind of oversold bounce, I'd move on.
Bridget: $ARNC seeing a nice reversal back up after breaking below the daily moving averages. Low volume today though.
Bobbie: Thank you for commenting on $ARNC. I have owned a full position since the $AA spinoff. I plan to remain long.
Wolf: @Wolf $ARNC $XME Raising my stop to 25.77. Will add if it closes above the 50DMA.
DAN: Good morning. We're looking at a flat open as traders wait for earnings numbers from:

Monday: $HAL, $APC, $ARNC, $HAS, and $GOOGL
Tuesday: $MCD, $GM, $AMGN, $CMG, $CAT, $T
Wednesday: $FB, $F, $WFM, $KO, $BA
Thursday: $UPS, $CMCSA $MA, $TWTR, $VZ an ...
Wolf: $ARNC Beat earnings and raised guidance, but down almost 1%. I think this is due to $XME being down this morning. I have a .05 trailing buy order. Will put a tight stop just below today's low. Cramer likes this one for what it's worth.
DrScience: $ARNC goes in the dumpster with its flammable panels burned in Grenfell Tower... down 9%
infocus: $ARNC BTC Jul 21 2017 22.5 Puts @.12 STO @.63 Don't want to hold another 4 weeks. Closed out the Call side of this strangle a few days ago @.01 Happy to be out.
infocus: $ARNC BTC Jul 21 2017 33 Calls @.01 More than 4 weeks left, out of half of Delta Neutral trade. Still short Jul 21 2017 22.5 Puts.
Sher: $EW, $ARNC - Nice beats from both... of course, I'm in neither. $TWTR - I'm probably the only idiot in the forum holding this "biggest loser of all" - In fact, I considered buying a gazillion pre-earnings puts, in hopes of getting it out of the "till death do we part" category - Wonder of wonders... they actually beat dismal projections and posted strong growth in monthly users - We'll see if the 11% gain holds for more than 10 minutes...
TCW23: @Sher $EW $ARNC $TWTR Make that two idiots! I have been holding some too :)
Sher: @TCW23 $EW $ARNC $TWTR - Maybe we should form a "Twitter Support" group... you know, where we can discuss our shared insanity!
DrScience: $ARNC CEO ousted, proxy fight, earnings report favorable... what's not to like? Breaking from a VS @ 50 DMA. Long covered stock and JUL 30/33 BuCS @ -.15 cost basis.
DrScience: $ARNC traders liking that Kleinfeld has stepped down as CEO... Stock gapped up above the 50 DMA. Might be a possible short, but we'll see where it goes from here.
issues: @DrScience $ARNC anteater pattern.
DrScience: $ARNC Stock has moved sideways long enough for the 50 DMA to catch up.
atlantadave3: @Bridget @DrScience $ARNC Pulled back to the bottom of the weekly channel, but still in an uptrend. Looking at getting back in RHRN with a stop at 26.47. What are your thoughts? ($X also getting a pop today above the 50ma.)
Bridget: @atlantadave3 $ARNC $X I would recommend waiting till $ARNC gets back above the 8MA. Just seeing a small bounce here.
DrScience: @atlantadave3 $ARNC Agree with @Bridget. More likely to see the stock trade sideways here until the 50 DMA catches up. A weak day in the metals could see the stock pullback to 25.50ish.
atlantadave3: @Bridget @DrScience $ARNC All good points. I will wait to see what shakes out. Thanks!
DrScience: $ARNC pulling back with $XME. Long APR 29 Puts @ 2.10 protecting gains on MAR 30 Covered Calls.
Bridget: $CNDT moving higher again today. This is a split off, not an ipo, so it has some nice volume and running higher. Like $ARNC did.
DrScience: $ARNC another new high, but note declining volume on the daily chart.
DrScience: $ARNC took all day to reach a new 52-week high out of bullish flag. A pullback in the dollar ($DXY), sitting on the 50 DMA, should launch Arconic to further new highs. Adding into the close with MAR 31 Calls @ .80-.85..
DrScience: $ARNC looking at a flag pattern with target of 35$
DrScience: $ARNC stock price and volume is still increasing after earnings release.
vfr777: @DrScience $ARNC wow parabolic!! Can't see getting into it now.
Bridget: ...
IPOs at or new all time highs- $TUSK, $TRVG , $SND, $BGNE, $LITE, $TTD, $ATH, $RACE, $LW, $DVMT, $ARNC, $PTHN

$OCLR - new high on high volume
$BEAT - breakout to new high and pulled back to good entry now

$GT - new high on increasing volume, but l ...
bsafriet: @Bridget $TUSK $SND $BGNE $LITE $TTD $ATH $RACE $LW $DVMT $ARNC $PTHN $OCLR $BEAT $GT $FCAU $AET $MRK $GPK $TMUS $SINA $CBI $SLCA $HCLP $XRT $KATE $TJX $GRPN $FLIR $AGX $SQ Txs for the synopsis Bridget. Appreciate your hard work and communication skills. Makes it easier for all of us. Hope we can return the favor one day! Bruce
DrScience: $ARNC passing through $29 now. Eight days on the upper BB.
DrScience: $ARNC #CoveredCalls Sold JUL 35 Calls @ 1.07. Taking a page from @Iceman's playbook, selling at the top of the chain. Stock is up 30% in 8 days.
DrScience: $ARNC The energizer bunny still going. Sold JUL 33 Calls @ .95 against long JUL 30 Calls @ .80. Took .15 out of the trade, leaving a structure with no risk, and potential to make $300 per contract. Can't wait for summer and fireworks. ;-)
DAN: @DrScience $ARNC That's a rocket ship.
DrScience: @DAN $ARNC Yep, but only a little higher than Elon Musk's SpaceX version, $TSLA. They've both worked -- 52% vs. 50% -- off the lows.
DrScience: $ARNC still walking the upper Bollinger band to new 52-week high. volume still above average, and CMF strong, but MACD may be starting to contract intra-day.
DrScience: $ARNC above yesterday's close, approaching 25.50, and blue sky.
Bridget: $ARNC this is running hard. I'm not buying it here but I do think this is ultimately go higher.
DrScience: @Bridget $ARNC Added to my long-suffering position @ 23.25, and bought a few FEB 24 Puts @ .20 just now, in case the nosebleed level causes bulls to faint.
DrScience: $AA aluminum stocks still defying gravity. $AA new high after earnings yesterday. $ARNC moving to new high, earnings report 1/3. $CENX pausing, earnings 2/16.
Bridget: ...
$ARNC - this split off on $AA is also reaching a new all time high along with AA
$MLM $VMC - construction stocks still roaring higher on news of the "wall"
$XLI - we could be seeing big gains in this sector with the new administration's po ...
stevef214: $ARNC stopped out for 3% loss. I guess $XME still falling but $FCX looks to be holding the 50D.
DrScience: $AA seems to have not gotten the downgrade memos from Citigroup and Deutsche Bank. The stock is 30 cents away from the adjusted post-split price ($31.20) after separation from $ARNC.
Bridget: $ARNC is continuing higher today after a few days of sideways consolidation.
Bridget: ...
$ARNC - buy here with a stop just below $20
$MDT - not filling the gap, will need to consolidate more before moving higher
$HPE - watch for a breakout above $24 for the buy
$SQ - this finally looks ready to move higher. Check out the weekly chart.
...
Bridget: $ARNC is currently squeezing around $20. I started a position here and will add when I see this break higher. Alert set at $20.30.
Bridget: ...
$ARNC is currently squeezing around $20. Will add when I see this break higher.
$CF pulled back to the 200MA but is holding here. Wait for the bounce
$MDT - bullish engulfing and starting to fill the gap
$APC - I like the pattern here coming out of ...
Bridget: $ARNC moving above $20 now.
Bridget: $ARNC I have an alert set at $20 as my trigger to buy.
mopick: @Bridget $ARNC Well you're in good company, I think, as Cramer has this in his Alerts portfolio. Has a $22 target, for what it's worth.
DrScience: $AA has moved above its former price level after the stock split on 10/5 and separation from $ARNC on 11/1. While $ARNC was supposed to be the star, $AA has outperformed, and I think it's safe to say, post-separation investors are quite pleased . $GS grudgingly raised $AA PT to $27.
Bridget: $ARNC is now up 2 days in a row and moving higher rhrn. I'm starting a position here and will add if this continues to go higher. This was part of the split from $AA.
Bridget: @bwcarnation1 $AA yes, the company split into two entities $AA and $ARNC, like GOOG and GOOGL. My $AA chart also still shows the previous stock prices but I think they are right in saying that you can't compare the $AA from 10/31 to the stock today since it represents different assets.
bwcarnation1: @Bridget $AA $ARNC thanks....I guess I never noticed that in past company splits
FHS: @issues $AA $ARNC Missed the AA trade (boohoo) but might take a shot at its offshoot, ARNC. Crushed for three days, showing a bounce with a litter better than average volume on its ten day, fwiw. Wary though with the elections. but a stop under yesterday's low, might offer a good risk reward. Cheers.
DrScience: @Bridget The $AA-$ARNC split is unlike $GOOG-$GOOGL, as the tickers represent two separate stand-alone entities. In simple terms: $AA handles the dirt-digging and smelting; $ARNC handles the high-margin design, and fabrication. IMO, the company did a 1:3 split to get the below $10 price up so neither company would fall below the $5 threshold for forced institutional selling. And, while it is true that you cannot compare prior prices to current prices, I think adding about $10 to $AA's adjusted price gets you in the ballpark for support/resistance levels, at least, until the separate companies report results in January.
Bridget: @DrScience $AA $ARNC $GOOG $GOOGL Perhaps HPQ and HPE would be a better example.
DrScience: $AA moving up above the 11/01 separation high as $ARNC flounders in the lows. $ARNC was expected to be the standout and $GS put a $23 PT on the stock while $AA got a $15 PT. I'm starting to wonder if the analyst is dyslexic!
cmaxwel1: $ARNC (new tech alcoa) trades today. Looking lower. I really want this stock for long term waiting for further day dip.
Visit the Trading Forum to join in the discussion.
| | |
| --- | --- |
| Stock Price | $USD 25.16 |
| Change | 0.12% |
| Volume | 2,326,030 |
Alcoa Inc is engaged in manufacturing & engineering lightweight metals. Its products include aluminum, titanium, & nickel used in aerospace, automotive, commercial transportation, building & construction, oil & gas, defense, and industrial applications.
Request Video of ARNC
Already a member?
Sign in here.
Earnings
July 30th, 2019 - 2019 Q2 Earnings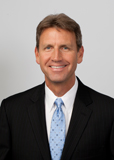 Dan Fitzpatrick
Stock Market Mentor gives you EVERYTHING you need to succeed in the market; all in one place. How easy is that? Dan Fitzpatrick and his elite community of traders share trading ideas, strategies and much more. Dan Fitzpatrick--a world class Technical Analyst, trading coach and regular CNBC contributor--gives you access to all of this with a 14 day FREE membership. Get started TODAY and start trading better TOMORROW with the following premium content:
Nightly video Strategy Sessions with a game plan for tomorrow
Got a stock you want Dan to look at? Just ask.
Patent pending video alerts instantly delivered to you when one of Dan's trading signals is triggered. This is not your typical price alert. This is a short video explaining the action you need to take to make money. No more "Woulda, coulda, shoulda"
Access to over 63,800 stock analysis videos
Access an ever expanding library (63,800) of educational videos that will save you time and make you money
Join a team of friends and traders that have one thing in common; a burning desire to succeed.

Become a Member Today!
Gain immediate access to all our exclusive articles, features, how-to's, discussion group and much more...
Satisfaction Guaranteed!
Your Stock Market Mentor membership comes with a 14 day, no questions asked, 100% money back guarantee!