Arrowhead Pharmaceuticals Inc. (NASDAQ:ARWR)
Bands Volume 200 SMA 50 SMA 20 SMA Videos Alerts Articles Events

issues: @debeers $AXSM Thank you Debeers! I also have $AXSM and $ARWR. I am tempted to sell ARWR as it's overbought according to RSI. But AXSM is over bought (RSI) and just keeps going. So I am tempted just to hold both. Are you using a stop?
rachel: ...
$ARWR – Squeezing. Waiting for breakout. Alert $20
$MDB – started small position mid-week. Will add if stock breaks $150 on volume. Accelerating sales growth. No earnings. Stop is below 50-day MA.
$DELL -- $70 resistance. Earnings 5/3 ...
issues: A big thank you to Dana and all those who suggest REITs. I bought $LADR $MRCC today. Considering $SAR and $EARN. Also, added to GLUU. Thanks to Dan for suggesting oil, so I added to XLE and WLL. Also added to $T (again thanks to you Dan!) I sold $FL and $FDC. Dead money. Biotechs: bought these: $ARWR $SVMK $ARCT and tele: $TEUM I put $BAND on a watch list when it was $62. I kept putting it off then looked at it today. Up $10 since I first noticed it. Now it's too extended. That's a day's work for me, Whew!
issues: Looking over the specs I see these hopefuls: $RUBI $BELFB $ARPO $AQMS $CORT $ARWR. Anyone have any of these - raise your hands. NP Oh forgot this one pays 7% div $BANX! I got a case of the "I couldn't help its" and bought a small position of 50 shares of RUBI (at this high top).
indigo1948: @spmeyers $ARWR -agreed.
RT: $ARWR anyone!?
indigo1948: @RT $ARWR - long with a full position for quite some time. It has some violent swings but I like its prospects long term.
RT: @indigo1948 $ARWR I wish I had it in my radar earlier. Missed the great moves over the past 2 days!
indigo1948: @RT $ARWR - it will pull back - it always does - there will be a good buy/entry point at $14.80 m- $15.00 but I hope for my holdings that I am wrong. All the best.
RT: @indigo1948 $ARWR Thank you :)
indigo1948: @RT $ARWR - you are most welcome.
spmeyers: @indigo1948 $ARWR this move might have 1 more day; came out of a pretty good base
indigo1948: $ARWR - nice looking chart year to date.
rachel: ...
$ARWR – stick with his one. Take some off the table.
$GRMN – good entry here…but the pattern isn't very tight. Stop below $59.
$VG – opened starter last week at low end of squeeze. When should I add?
$SEDG – N ...
rachel: ...
$ARWR – it is in a good uptrend...but I wouldn't buy it – where's support?
$GRMN – still consolidating now. Support at $60...but really needs to tighten up.
$BIIB – You could buy it above $110 for a trade...
$VG ...
indigo1948: $ARWR - strong day for this biotech.
indigo1948: $ARWR - nice move after earnings - weekly and daily charts looking good.
indigo1948: $ARWR - small biotech up over 15% today.
spmeyers: @indigo1948 $ARWR hate these intra-day fakeouts...
woodman: $ARWR - biotech disaster du jour.
orpheusredux: @woodman $ARWR Wow. That's an arrow you don't want to try to catch.
woodman: $ALNY - bad news for this one. May affect all Rnai companies, including $ARWR $IONS ... http://endpts.com/deaths-force-alnylam-to-scrap-its-no-2-drug-in-phiii-development/
woodman: $ALNY $ARWR $IONS - I'm wondering if this will affect biotech tomorrow. $IONS is about 3% of $XBI.
woodman: @woodman $ALNY $ARWR $IONS $XBI - List of RNAi companies. Example 5,429 to make you wonder why we hold biotechs. Pass the smelling salts! http://biopharmguy.com/links/company-by-location-dna-rna.php http://biopharmguy.com/links/company-by-location-dna-rna.php
osgood: @woodman $ALNY $ARWR $IONS Amyloidosis (although it was primary AL, not the hereditary version) killed my best friend in 2010. It is an absolute killer disease.
woodman: $ARWR - added yesterday. It's working back up from that recent big pop and equally big pullback.
woodman: $ARWR $AUPH - added to both.
woodman: $ARWR - looks like it is continuing its "phase 3" (the dynamic, not a drug trial phase) move back up.
woodman: $ARWR - one I'd mentioned as a nice candidate for a move back up following the breakout and pullback to test the breakout. Moving well. Added to mine today.
bajewa: $ARWR @woodman good call quick pullback from 8.21 high last week what do you think about volume?
woodman: @bajewa $ARWR Volume could be better. And the BBs are wide. So maybe it won't go right back up, but I've given it a whirl.
woodman: $EXEL $ARWR $RDUS - bought starters in these today.
woodman: $ARWR - perhaps ready for the old "phase 3" move (1. breakout; 2. pullback; 3. move back up and on). Today was a confusing day, though.
issues: @woodman $ARWR Woody this is a classic chart! It is a higher low. This may be a buy with this thing of beauty. Are you a holder/buyer or watcher? Buy with a stop at $6.50??
woodman: @issues $ARWR I don't have any, so I guess a watcher.
woodman: $ARWR - wow, giving back nearly all of its 4-day move.
agent99: @woodman $ARWR Ouch!
woodman: $ARWR still moving up after Cantor's report last week: https://cantor2.bluematrix.com/sellside/EmailDocViewer?encrypt=3e30404c-5a4d-4cd2-b136-399f69fcf062&mime=pdf&co=cantor2&id=equities_global@cantor.com&source=mail
Bridget: $ARWR breaking out on volume
bwcarnation1: $ARWR up 12+% on upgrade of pt to $15 by Cantor Fitz bought calls last week
woodman: $ARWR - on 7/27-7/28, I posted that this was moving up out of a symmetrical triangle. I hope someone bought it. I didn't!
Remie1: @woodman $ARWR Wow, that's some big volume.
orpheusredux: @woodman $ARWR Damn. I missed it too. That is one beauty of a move. I'll be sure to read your morning posts like clockwork from now on. ;)
woodman: @bwcarnation1 $ARWR Nice job!
woodman: $ARWR - I mentioned this yesterday as knocking on upper line of symmetrical triangle. It has punched through this morning. Still no position. Just mentioning for the possible trade value if interested.
woodman: $ARWR - no position currently and none in a very long time, but it may be ready to move up out of a symmetrical triangle. Just sayin'.
rj7150: @woodman $ARWR Arrowhead is just lurking, ready to take your money. It should change its name like Ions? Good luck!!
woodman: @rj7150 $ARWR LOL! I don't have $ARWR but I did start a position in $IONS yesterday. Small but I'm ready for it to screw me over.
rj7150: @woodman $ARWR $IONS - What ever happened to Tekmar? I know it changed its name to hide the guilty. It saved me money on taxes!!
woodman: @rj7150 $ARWR $IONS Tekmira, formerly $TKMR, now $ABUS - as in run over by a-bus.. Great question. I stopped following it.
Aragorn: $ARWR = has been moving up this past week and now ther is news that its drug ARC-520 against chronic Hep B showed robust sustained antiviral effects in chimps with chronic Hep B.
TRICIA: $ARWR - we have been here before ... snd shorts are drooling ... keep in mind that there is a presentation today at 11am EST #AASLD15
mradams0621: ...
$ARWR Arrowhead Researc... 6.05 6.51%
$CHAU Direxion Shares E... 24.00 6.38%
$UPL Ultra Petroleum C... 4.99 5.94%
$EDAP Edap Tms S.a. 5.75 5.89%
$AVXL Anavex Life Scien... 4.80 5.49%



gap down

$CLVS Clovis Oncology I... 28.15 -71.69%
$RP ...
woodman: @SierraJW $CEMP I love Tricia; she's a very good friend. But, respectfully, the Market doesn't care about us and it will outlast me and my solvency if we decide to go toe to toe. I would be very hesitant to be finding support on Day One of this re ...
woodman: $FOLD #Biotech - FOLD down 55% in the pre. No position, but it's been on my list for buy back. Biotech sooooooo under assault. Every day there's some devastation on "bad" news – e.g., $FOLD, $TTPH, $ESPR. But even good news is massively sold into and then the stock ends up going even lower than where it was before the good news was announced. E.g., $ARWR, $HRTX. Or they are massively sold off on NO news – e.g., $EDAP. Just no way to win (if long) in biotech right now.
woodman: $ARWR finding support around the 9/4 intraday low of $5.24. Nice bounce so far. We'll see if it holds up thru the close.
Squid: $ARWR gapping on positive hep B trial results. up 25% pre market
Aragorn: $ARWR 8:12 am Arrowhead Research +35% at eleven month high premarket following positive Phase 2a ARC-520 data for Hepatitis B (:HBV) (ARWR) : Thanks Tricia
woodman: @Squid $ARWR I suggest taking some profits, especially in this kind of Market. See, e.g., $HRTX yesterday and now this morning. Congrats on the pop!!
DAN: @Aragorn $ARWR Selling into strength. (Thanks Tricia). :)
Aragorn: @DAN $ARWR Dan I took Profits thanks
DAN: @Aragorn $ARWR Nice job!!!!! :o)
martyrb3: @Aragorn $ARWR Sold mine for very good profit. Thanks Tricia!
woodman: $HRTX $ARWR - both demonstrating why you need to sell the pops (at least in biotech). (Both had big pops on good data that were sold into.)
bigbartabs: @woodman $HRTX $ARWR Big gap ups like this are great for a trailing percentage stop... if it keeps going up, so does your stop.
woodman: @bigbartabs $HRTX $ARWR Good point.
Aragorn: %NVAX $ARWR $BCRX all working
TRICIA: $TKMR: buying 1/4 position RHRN - hesitated yesterday (but that is okay) ... $ARWR had the Germany clinical hold for HBV removed - so it moved yesterday .. these are considered the two HBV leaders ... ($GILD is also inn the HBV race but I think they will buy something )
TRICIA: $ARWR- interesting development -- rec'd clearance to continue 2 studies with ARC520 for chronic HBV in Germany ... -- it is 24% short with 10 days to cover ... this is going to move up over next several days, .. imho.. Company has been hammered but this is good news -great swinger - could become long term again ...http://finance.yahoo.com/news/arrowhead-receives-regulatory-clearance-begin-113000766.html
issues: @TRICIA Thank you Ms Tricia. We bought a starter of $ARWR. We've owned it in the past. It should give us a couple of points, right?
TRICIA: $TKMR, $ALNY, $ARWR --- Vienna - European Liver Meeting HEPB ..also NASH -- ICPT, CNAT, GNFT, .... and HEP C ... GILD, GILD, ... ABBV, MRK .. #EASL15 ---go there on twitter and read up .. I 'll answer questions later ALso BLUE, SGMO ... but I told you these were the strongest of the CARt's 2 night ago ... trades for a few days make money too so I offer tickers that do both ... I went long on several tickers going into EASL and AAN and AACR .... back to class but awesome news from several meetings ..get your notebook and write down key dates etc ..
TRICIA: #Bios I am Watching $GBIM, $CLVS, $MGNX, $ORMP, $INO, $PTLA, $CEMP, $TTPH, $ATHX, $CLDN, $EPZM, $ARQL, $GWPH, $RCPT, $ARWR $ESPR, $SSH, $TGTX, $BLUE, $ICPT, $CNAT, .... Upcoming Conferences ....NASH and HEP C, and HEP B - European Liver Meeting is Next weeK #EASL2015, EHA ($BLUE) June 11 -14. hemphilia #ANN Meeting Next Week .. $GWPH seizures and neuro tickers...
philharmonic: $ARWR Having a bad day.
philharmonic: $ARWR Moving premarket. Moving out of a prolonged base.
GreenGhost: $ARWR some Phase II green light ; long short dated calls bought last week on very elevated call buying on offer; stock up 20% PM on heavy PM volume. Will look to dump all near open as soon as spreads calm down. http://seekingalpha.com/news/2421996-arrowhead-cleared-to-proceed-to-phase-2b-for-hep-b-candidate
TRICIA: $ARWR shares gained 13.65% to $8.99 in the pre-market trading session after the company reported that it has been cleared by the FDA to proceed with multiple dose Phase 2b study of ARC-520. $CLVS shares climbed 4.69% to $81.05 in pre-market trading. Analysts at Goldman Sachs upgraded Clovis Oncology from Neutral to Buy and raised the price target from $60 to $66. $QCOM shares surged 4.47% to $72.25 in pre-market trading as Jana urged spinoff of the chip unit. $HABT gained 2.74% to $31.85 in pre-market trading after the company announced the pricing of 5 million share public offering at $30.96 per share. Baird upgraded Habit Restaurants from Neutral to Outperform. $N FLX shares rose 2.73% to $467.00 in pre-market trading. Analysts at UBS upgraded Netflix from Neutral to Buy and raised the price target from $370 to $565. Read more: http://www.benzinga.com/news/15/04/5401233/benzingas-top-premarket-gainers#ixzz3XCAWRjPF
TRICIA: #RNAi tickers .. $ARWR - fake sell off ... watch volume, the stock is 26% short and after buying back RNAi tech from NVS a few weeks ago, they are very promising .. Watch $TKMR, $MRNA, $ALNY etc ... (watching not buying)..
TRICIA: $ARWR
Option players have upped the bullish ante on biopharmaceutical concern Arrowhead Research Corp (NASDAQ:ARWR) lately. During the past two weeks, traders have bought to open 19.3 ARWR calls for every put on the International Securities Exchange ...
RedBaron: $ARWR Ramping up. Started a position
RedBaron: $arwr Big orders pushed the price up, riding the upper daily BB
prockow: $ARWR - a stock I left for dead is rising..
TRICIA: #RNAi tickers .. late afternoon pop in $ARWR, also $SRPT, even $TKMR and $ALNY checking for news but none is jumping except there was a lot of call activity in $ARWR in late afternoon
dann055: $ARWR Stopped out. Lesson here was that I chased it. Should have stuck to the rules. UGH!!!!
NotRightRabbit: @dann055 $ARWR I was stopped out as well. It is good to prune the red from my holdings. I bought to chase as well.
janner0814: @NotRightRabbit Wise to have a stop ($ARWR)
lostsheep: $ARWR- finally seeing a little movement this am. have been building a position here near the 50. a lot of work to do yet
lostsheep: $ARWR- attempting to make a move. lots of resistance and shorts. need a move above 7.77
lostsheep: $ARWR- added a little this afternoon to a starter position from the other day. 50 continues to hold and bb's tightening. looking for an upside b/o at some point and some help from built in buyers holding the 30% short interest. limited risk to the downside using the 50 as a reference for stops.
lostsheep: $ARWR- got the benefit of the pop on the $NVS data (thanks dan)and quickly got stopped out for a small gain. continues to find support and bounce off the 50 day. trading sideway since october 14. going to break one way or the other at some point, bought a little, we'll see
lostsheep: @DAN= $ARWR-appreciate you bringing this one up last night. looked like a descent risk reward, so bought a small position pm( wishing i had bought more). being rewarded this am. again thanks!
DAN: @lostsheep $ARWR -- isn't that always the case? We don't own enough of the stocks that ultimately work...but we own too darned much of the stocks that don't!!! (@*#$#*@(% LOL. Glad you're making some dough on ARWR.
dann055: $ARWR Emotions got the best of in PM. Jumped on it and over paid. Should be ok. That'll teach me to "draw the line" and Dan suggests.
FHS: @DAN $ARWR $SN Or you can be like me, luckier than smart most of the time. I jumped into the $SN trade yesterday with Jorma, woke up this morning pleasantly pleased, yet wondered how I could be making so much on so few shares, went to my Merrill activity window, only to see that I owned twice the amount of shares I thought I had bought! Merrill's platform's quick trade sticks at times, and I guess I hit it twice. What an idiot! Anyway, double cheers today.
TRICIA: #RNAi tickers of interest .. $ARWR ( it picked up $NVS discarded RNAi tech for $35 M..... $ALNY's CEO is pissed off and said so (this guy is a schoolyard bully!) .. $ALNY gave it back to $NVS ... Oh the tangled webs .... $ARWR ...$ARWR Acquires Novartis' RNAi Research and Development Portfolio. https://finance.yahoo.com/news/arrowhead-acquires-novartis-rnai-research-123000620.html …
TRICIA: $DVAX #HBV -- lots of news & rumors in this area ... #RNAi tickers $ARWR, $TKMR moving in HBV .. AND the $DVAX HBV VACCINE that could replace the crappy, poorly designed one that $GSK currently sells .......... (wonder if a big company may be looking at acquiring $DVAX) ....
infocus: $ARWR - Added to position @ 7.68 on today's pop.
Kurt1: $ARWR Is anybody else in this stock?
scottto: @Kurt1 -$ARWR - Have a small stock position. Long term hold and try to ignore while they work on their HepB treatment.
infocus: @Kurt1 - $ARWR - I tried to buy it yesterday and it ran away from me. Up today, but thinking about chasing it. Looks to be popping out of a squeeze. Good luck!
infocus: $ARWR - Dipped a toe in at 7.01. Buying more higher if that holds.
Visit the Trading Forum to join in the discussion.
| | |
| --- | --- |
| Stock Price | $USD 31.03 |
| Change | -3.39% |
| Volume | 761,391 |
Arrowhead Research Corporation is a development stage nanotechnology holding company that forms, acquires, and operates subsidiaries commercializing innovative nanotechnologies.
Request Video of ARWR
Already a member?
Sign in here.
Earnings
December 10th, 2019 - 2019 Q4 Earnings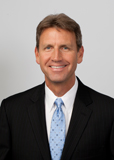 Dan Fitzpatrick
Stock Market Mentor gives you EVERYTHING you need to succeed in the market; all in one place. How easy is that? Dan Fitzpatrick and his elite community of traders share trading ideas, strategies and much more. Dan Fitzpatrick--a world class Technical Analyst, trading coach and regular CNBC contributor--gives you access to all of this with a 14 day FREE membership. Get started TODAY and start trading better TOMORROW with the following premium content:
Nightly video Strategy Sessions with a game plan for tomorrow
Got a stock you want Dan to look at? Just ask.
Patent pending video alerts instantly delivered to you when one of Dan's trading signals is triggered. This is not your typical price alert. This is a short video explaining the action you need to take to make money. No more "Woulda, coulda, shoulda"
Access to over 64,300 stock analysis videos
Access an ever expanding library (64,300) of educational videos that will save you time and make you money
Join a team of friends and traders that have one thing in common; a burning desire to succeed.

Become a Member Today!
Gain immediate access to all our exclusive articles, features, how-to's, discussion group and much more...
Satisfaction Guaranteed!
Your Stock Market Mentor membership comes with a 14 day, no questions asked, 100% money back guarantee!