Antares Pharma Inc. (NASDAQ:ATRS)
Bands Volume 200 SMA 50 SMA 20 SMA Videos Alerts Articles Events

woodman: $ATRS moving back up
coldevinc: @woodman $ATRS Do you still have your $ATRS? I have some and will ride it back up with a trailing stop. What about you?
woodman: $ATRS - Needs to get up through 2.95 - 3.00 area. Lots of room left to gap-fill. Been holding this for a couple months. It's one of my largest positions.
woodman: $ATRS still climbing and filling the gap from back in October. It may hit some turbulence here as it tests its post-October high of 2.95 reached in March.
woodman: $ATRS - move up continues.
woodman: $ATRS - I've just been sticking with this one through the wiggles and waggles. Longer term view. Large position (relative to my other positions).
jegathai1: @woodman $ATRS I am following your post. I am in full position as well, 11% up since I bought it. Thanks
woodman: $ATRS going the right direction again.
woodman: $ATRS trying to move up through some resistance.
jegathai1: @woodman $ATRS Making a move
woodman: @jegathai1 $ATRS - I've been loaded up and waiting on this one. Nice that it's finally moving again.
woodman: $ATRS - quite a disappointing last 2 hours of the day. :(
woodman: $ATRS continues to slowly breakout.
woodman: $ATRS - Run, Forrest, run.
debeers: @woodman $ATRS --Yay you!
woodman: @debeers $ATRS - Thanks. My largest holding right now which I guess is the cause for my excitement.
woodman: $TTPH $LXRX $ATRS - among those that I've been giving most of my attention.
woodman: $ATRS - still a believer....
woodman: $ATRS - don't give up on this.
Motorman: @woodman $ATRS Yup, still holding, been watching for few days. waiting for it to hold 2.53
woodman: $ATRS - still on my radar for a move out of congestion. I have a little already and waiting for move up through 2.53 area to add.
DAN: @woodman $ATRS Knocking at the door, woodman.
woodman: $ATRS - there she goes.
Motorman: @Woodman $Bita $YY I was looking at both as well. Did YY report? I have May 9 but do not see any news? $ATRS Nice move, holding, looking to add
woodman: @Motorman $Bita $YY $ATRS - I don't see a confirmed date for YY. It last reported March 5, so I'd guess June.
bwcarnation1: @woodman $Bita $YY $ATRS Fideltiy has $YY at 6/9 but they have been wrong a number of times on dates
woodman: @bwcarnation1 $Bita $YY $ATRS - I believe all dates are simply estimated dates at this time. They will vary from service to service. You can check the company's website to see if it states a confirmed date, but I doubt there is on yet.
issues: @Motorman $Bita $YY $ATRS Check out $XOXO. Rocket ship! NP
woodman: $ATRS - good space above $2.52. Look at weekly as well.
woodman: $ATRS testing last week's move up through 200 day. Looks promising. Plenty of gap left to fill.
Motorman: $ATRS @Woodman Saw this making a move yesterday, continues today
woodman: @Motorman $ATRS - I know, it's been on fire. I have fond memories of my old dance partner. My brother got back in it and we've been discussing it for a while now. But unlike him, I didn't pull the trigger.
Motorman: @woodman $ATRS I held a small position and am back in the green...have not added...yet.
woodman: $ATRS on a tear.
woodman: $ATRS on catalyst run.
Vehid: $ATRS
bsafriet: @Vehid $ATRS Txs Vehid, somebody likes this one! I got nothing -- be careful!
Vehid: @bsafriet $ATRS Yes, it is time to be careful. Going to get rid of remaining positions tomorrow. Thanks!
woodman: $ATRS moving up again.
Vehid: @woodman $ATRS Added at $3.10
woodman: $ATRS, which I mentioned the other day as being in a cup/ cup and handle (multiple charts) is trying to pop through resistance here. Need to see how the morning goes, though.
Vehid: @woodman $ATRS Yes! Thanks. I sold last week but bought when you mentioned.
woodman: $ATRS cup and handle on daily and an even bigger cup on the longer duration charts.
maratom71:
maratom71: @DAN $ATRS, What is the measured move on this stock?
DAN: @maratom71 $ATRS To $4 bucks. 3 buck stocks are tough, though.
woodman: @gwenzee $ABMD $INCY $KITE $PBYI $BLUE #Medical - My current #biotechs are $CEMP and $CALA . The third one I mentioned is $ATRS, but that's the one I said isn't a biotech (it's med instrument-supply). I've traded $ATRS many times over the years. My last buy back was at $2.60 and I sold most of it recently at $3.17. I still have a little of it. Another I recently had but no longer is $DVAX. I bought $DVAX in the $7.80s and a little more at $8.85, and sold it all at $9.95. I will look to buy DVAX back after this pullback. (Note that DVAX has it's FDA Advisory panel coming July 28.) I have a number of medical instrument-supply/diagnostic-research/medical device stocks as well. I do not have $ABMD, but it is on my watch list and I like it around here as it moves sideways into the rising 50 day.
woodman: $ATRS making a new multi-year high.
woodman: $ATRS - nearing 2017 high resistance (April/May) again. I trade around a fluctuating core that I hold of this stock. On 6/5, I added back shares that I had sold. Now it may be time to sell those shares.
Vehid: @woodman $ATRS Thanks for heads up
Vehid: $ATRS also jumped. Seeing so many greens finally!
woodman: @Vehid $ATRS Happy to see this!
woodman: $ATRS
woodman: $ATRS - I had sold almost all of mine on this pullback, but bought it back this morning. It looks like it pulled back to and now is bouncing off an an old rising support line.
efrain007: $ATRS sold half as it's under trend line support. Stop on rest still at 2.58
efrain007: $ATRS bouncing off of trend line support from back in September. If it holds I may buy some end of day.
woodman: @efrain007 $ATRS - It's been a swing-tradable stock, and I've done that in the past, but I've reached a point of being more of a holder than a trader of it. That's not set in stone but I just like the overall path and the prospects. Direction remains up and it has done this current kind of pullback before within the uptrend. That said, the broadening pattern is a little concerning, but I'm continuing to hold it.
efrain007: @woodman $ATRS Didn't notice the broadening pattern, thanks for pointing that out. For me it would just be a trade not a long term hold. Of course that could change if I bought today and it continues on this uptrend ;)
efrain007: $ATRS bought some for a swing. Stop at 2.58.
woodman: $ATRS continues up.
golfmaniac: @woodman $ATRS upgraded by Raymond James $4.30 price target!
woodman: $ATRS - still working. $BEAT - flag. $ESPR holding up with some room, if.... $CALA consolidating at 50 day after last big move followed by big pullback, but at a crucial spot here and could go either way.
woodman: $ATRS continues to work.
woodman: $ATRS Big volume bounce right back up through the 8 and 50 day ma's. Damn stock faked me out. I sold on Thursday because it looked different than when it did something kind of similar in early November. But the rebound was quicker in Nov. and last week this looked like a major breakdown.
woodman: $ATRS - for next week's radar.
woodman: $ATRS could be a good spot here.
mradams0621: ...
10.24% $ATRS Antares Pharma Inc. 1.40 2000
9.28% $HK Halcon Resources C 0.41 18160
9.12% $APDN Applied DNA Scienc 3.95 18420
9.09% $MPET Magellan Petroleum 0.60 8300
8.97% $ARO Aeropostale Inc. 0.43 100
7.07% $OIBR.C OI S A SPONSORED A 0.53 362 ...
Auto: $ATRS was in a VS.. phase one done.. working on phase two watching for phase three .. also she has a H&S pattern neck line $2.76ish.. target $3.22ish.. :>)
woodman: @GreenGhost $ATRS - http://www.antarespharma.com/ A few of us around here have a long history with this one.
GreenGhost: $ATRS bought some of this stock today ; new position at 2.70 today; looks like a biotech ( not that I particularly care what the company does LOL) and of course is HTB; stock is breaking out of a tight squeeze on some volume; heavy/ unusual call buying on offer today in this stock; also added a little to $OREX long stock position at 7.95
markcomish: $CERS $JUNO $KITE $CEMP $CMRX $ATRS $SSH Many of the Biotechs are presenting at the Cowen and Company 35th Annual Health Care Conference next week. Do any of our forum experts have any opinions on weather this conference will spark much big news?
woodman: $ATRS - http://finance.yahoo.com/news/antares-testosterone-injection-found-successful-131400285.html I think mentioned this one back when I got long on the move back above the 200 day and added on move back above 50 day.
woodman: $ATRS - watch for a trade. Trying to break through resistance. Small long position from yesterday and watching to add.
woodman: $ATRS - up through resistance at the 50 day, though on very light volume.
woodman: Tied up today, and just taking a peek at the Market, but look at these as possibilities if not already in them: $SUNE $CLVS $PLKI $ATRS $CEMP $MU. Have a nice day everyone.
moneyHoHo: $ATRS - taken to the woodshed. Could be an opportunity for anyone with a mindset that extends beyond the end of the week.
woodman: $ATRS - This is moving lower on announcement of a possible delay in filing for approval due to FDA's recommendation that it provide safety data on 350 patients after a patient contracted hives following an injection. It may actually be a minor set back. We'll see. http://finance.yahoo.com/news/antares-pharma-announces-quickshot-testosterone-120000723.html http://smithonstocks.com/delay-in-quick-shot-testosterone-clinical-program-is-not-a-major-setback-for-the-stock-atrs-buy-2-53/
woodman: @moneyHoHo $ATRS - well, my stop activated. Now on sidelines with it.
woodman: $ATRS - bouncing at prior low of 12/15 of $2.33.
woodman: $ATRS - one I mention from time to time. I saw DAN mention it this weekend on another member's request (not mine). It's got a couple more percent down to the bottom of the rising channel. Been a nice uptrender since October. FD - long ATRS.
DAN: @woodman $ATRS -- yes, It's been in a nice uptrend. I like the way it's trading...and is nearing a pretty good, low-risk buy point.
woodman: $ATRS continues to channel climb upward. I've used dips to channel support to add to my position.
woodman: $ATRS - continues to channel climb. I have been adding along the bottom/middle BB. Looks like it is digesting its move above the 200 day.
woodman: $ATRS continuing up.
woodman: $ATRS - Interesting. It's still in its channel and at the high part of it, but holding above the 200 day within the high part of this channel. I would have expected it to start pulling back by now. Still long riding this one back up. Middle BB has been a good spot to buy it on this reversal out of a several month base.
woodman: $ATRS this has been working well as a channel trade or a buy at the middle BB and hold. With the 7% move today and 200 day looming above, probably best to wait for it to drop back down again before buying it.
woodman: $ATRS continues to work in its channel. Looks like the descending 200 day is destined to meet up with price sooner rather than later.
woodman: $ATRS - watch for a pullback and bounce at the middle BB. It has been in an orderly rising channel.
woodman: $ATRS - nice move. I wanted to add to my position; thought I had an alert set but apparently not.
woodman: $ATRS - watch 2.37 next week.
woodman: $ATRS @moneyHoHo @Ccrown4 - holding up pretty well. Some volume coming in now.
moneyHoHo: Guys watch $ATRS tomorrow. I have a feeling it could get some wheels.
woodman: $ATRS - Bottom fished this one this morning. I may well be wrong. I'm using Friday's low for my stop reference.
ccrown4: @woodman Good morning. $ATRS I've really stopped following this one. Recent trend looks good. Hope all is well. Crow
woodman: @ccrown4 $ATRS - I did too, but I set some alerts which recently caught my attention. We'll see if it has truly bottomed or is still searching. I hope you are well too.
woodman: $ATRS - been a dog, but it has moved back up to the 50 day today. Good volume this morning. Still not moving through the 50 day yet, but now it's back on my radar screen. No position.
moneyHoHo: $ATRS - Interesting reversal on earnings knee jerk reaction. Looks like it got a nice shot of "T" today. Will have to read up.
woodman: $ATRS @moneyHoHo @ ccrown4 - as you know, it's been crushed. I got an alert this morning that it passed back up through the 8 dEMA. Just thought I'd mention it....
moneyHoHo: $ATRS - interesting action.
woodman: $ATRS @ccrown4 - yeah, my dance with this one was short-lived this time around. Was out quickly.
Visit the Trading Forum to join in the discussion.
| | |
| --- | --- |
| Stock Price | $USD 3.33 |
| Change | -0.89% |
| Volume | 768,083 |
Antares Pharma, Inc., is a specialty pharmaceutical company developing and commercializing self-administered parenteral pharmaceutical products and technologies and topical gel-based products. Its products include OTREXUP and Medi-Jet.
Request Video of ATRS
Already a member?
Sign in here.
Earnings
November 6th, 2018 - 2018 Q3 Earnings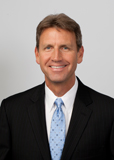 Dan Fitzpatrick
Stock Market Mentor gives you EVERYTHING you need to succeed in the market; all in one place. How easy is that? Dan Fitzpatrick and his elite community of traders share trading ideas, strategies and much more. Dan Fitzpatrick--a world class Technical Analyst, trading coach and regular CNBC contributor--gives you access to all of this with a 14 day FREE membership. Get started TODAY and start trading better TOMORROW with the following premium content:
Nightly video Strategy Sessions with a game plan for tomorrow
Got a stock you want Dan to look at? Just ask.
Patent pending video alerts instantly delivered to you when one of Dan's trading signals is triggered. This is not your typical price alert. This is a short video explaining the action you need to take to make money. No more "Woulda, coulda, shoulda"
Access to over 58,600 stock analysis videos
Access an ever expanding library (58,600) of educational videos that will save you time and make you money
Join a team of friends and traders that have one thing in common; a burning desire to succeed.

Become a Member Today!
Gain immediate access to all our exclusive articles, features, how-to's, discussion group and much more...
Satisfaction Guaranteed!
Your Stock Market Mentor membership comes with a 14 day, no questions asked, 100% money back guarantee!