Broadcom Inc. (NASDAQ:AVGO)
Bands Volume 200 SMA 50 SMA 20 SMA Videos Alerts Articles Events

phgruver: $SMH, $AVGO, $MU, $TXN, $INTC, $TSM, $NVDA Chip stocks are getting hammered, this morning. Looking for opportunity....
bRobert: @phgruver $SMH $AVGO $MU $TXN $INTC $TSM $NVDA $QCOM strong in the storm. Long
bsafriet: @drotars $avgo Post E/R run on a beat. Has closed the gap and now must chew through a lot of overhead. $AAPL is one of their largest customers and that whole picture is getting pretty foggy. POTUS isn't helping to clarify the situation. $QC ...
champ: @bsafriet $avgo $AAPL $QCOM ----- On $AVGO @ $240, looks like the recent move was because of $BAC/Merrill and at Cowen, they raised their target to $255 from $245...both had new upgrades on 9/7, when the stock was at $216....looks like the main move, could be over....could have a little left... maybe a short term spec swing trade at this level, might work for another Day or 2 but only if the markets were to bounce....but I would move on, if I missed this last move....because Friday was entry.....however, the stock was strong again today and closed almost right at HOD....have to check the stock out, in the pre-market....in the morning, to see if it is actionable.
phgruver: @CHOFF $SMH $SOXL $NVDA $AMD $INTC is a dog, along with $TXN and $MU but other chip makers are looking good. $QCOM, $AVGO, $TSM $NVDA have all had pretty good runs of late. Being an election year does throw some things off, but 4th qtr. is traditionally the strongest qtr for technology.
drotars: $avgo, your thoughts please.
drotars: $avgo thoughts anybody?
drotars: Dan, any thoughts on $AVGO after it reported excellent earnings this evening? I started accumulating it back when it dropped 50 points last month but it seems to have left your radar. Your insight would be appreciated.
Brian_M: $AVGO looks like a higher low could be in place
rmarcin: @Dan $AVGO - Do you think there is more upside before earnings? Add on this pull back or exit the position?
DAN: @rmarcin $AVGO Impossible for me to say, rmarcin. The stock is below last week's selling. There's no real "base" to speak of, so I would be concerned about selling into any strength. That would give me some heartburn. I'd just be guessing. ;:-\
DrScience: $SMH in a volatility squeeze and getting pretty deep into a triangle pattern. Semiconductors seem to be in a holding pattern, and waiting for the 200 DMA to get danger-close before making a move. But Hey! Only 144 days to Christmas. $MU Stock having trouble with the 8 EMA for a ninth day. $NVDA squeezing at the 50 DMA. $AMD flag after best earnings season in many years. $INTC into the earnings gap and above the 200 DMA. $SWKS marking time to ex-div next week. $AVGO downtrend and money flowing out; a couple more bucks down to support. All in all, looking more and more like a soggy bag of chips for the time being.
bigbartabs: @DrScience $SMH $MU $NVDA $AMD $INTC $SWKS $AVGO ... semi-conductors have lately been lethargic at best. I went to a full position in $SOXL with the pullback this morning. We'll see what happens from here. Small cap at large is really weak today... not sure why.
tigerjohn8: @issues $PAYC $ULTI $MB $ZEN $IQ $BIDU $AVGO $SWKS $QRVO $FB $AMZN $NFLX $GOOGL $FNGU $FNGD $PAYC up a bunch this morning .
GOOSE: TRADES: $TNDM STO 8/17/18 29.0 CALL @1.75 $TNDM STO 8/17/17 30.0 PUT @3.10 CLOSED $AVGO, $URI, $FB, $PAYC BuPS'ies for small profits, except $PAYC for bigger profit, Thanks to @Bridget. ;>)
issues: @GOOSE $AVGO going into phase 2? Maybe... Still holding 1/2 position.
DrScience: @issues $AVGO Phase 2 of what? After the CA Tech fiasco, I'm thinkin' phase 2 must be in approaching $TSLA for its $SCTY assets.
Robert1965: $AVGO up in AM 2.89, on $AAPL earnings
issues: IBD 50 news: Paycom Software $PAYC spiked past a buy point. Highly rated Ultimate Software $ULTI, $MB, $ZEN also moved late on earnings. So did recent Chinese livestreaming IPO iQiyi $IQ and its search engine parent Baidu $BIDU. Apple iPhone chipmakers have lagged in 2018, but Broadcom $AVGO, $SWKS and $QRVO rose late. So did FANG stocks Facebook $FB, $AMZN, $NFLX $GOOGL. BTW the etf for FANG stocks is $FNGU and the opposite (bear) for FANG is $FNGD, as Dan mentioned.
GOOSE: A TRADE: $AVGO STO 8/3/18 217.5/210.0 BuPS @.90
Joe757: $AVGO is on an uptrend on decent volume. My calls are working. :)
Gary: ...
7. $AVGO – working on that gap.
8. $URBN – Defined risk entry for URBN. Stop at $43.35. (May want a tighter stop at $44.35 (Moving VWAP 50)
9. $IRBT – 59 minute trade...short squeeze.
10. $TORC – 59 minute trade. Gap and ...
Wolf: @issues $AVGO It was at 217.40. I bought the calls near the end of the day for 2.00.
grcjr: $AVGO bought a starter.
Robert1965: $AVGO sold my add of yesterday of 215.50 at 220.00
MtChet: $AVGO - Filling the gap - long calls
Wolf: $AVGO Watch for a break above 14.50, may start filling the gap down.
Wolf: $AVGO Starting to run..
gig1: @Wolf $AVGO Agree. Been buying last few days and today. Working.
mopick: @Wolf $AVGO, sadly, I think I dropped the ball on this one. Seemed pretty obvious that $200 was support. What is your target price now?
Wolf: @mopick $AVGO I am optimistic for 230.
baronp0329: @mopick $AVGO Maybe you're not too late. AVGO may have intermediate resistance around 223 (May lows). It just broke above the 8Day EMA of 214.93 and may push for more upside. Today RBC Analysts say that acquisition of CA has more positives than negatives, and that Sell-off is overdone. Have Aug 210 Calls for 6.15.
Wolf: @baronp0329 $AVGO 8/17 210/220 strangle doesn't look bad either. *corrected.
Amykris: @MtChet $AVGO Great call followed you in this morning with bullish position. Thank you
MtChet: @Amykris $AVGO - $RACE is another one I am watching. I took a small position and will add above 135.
GOOSE: A TRADE: $AVGO BTO 7/27/18 210.0 PUTS @.65 $AVGO STO 7/27/18 215.0 PUTS @2.07 A BuPS
Robert1965: $AVGO still going added 215.50
Wolf: $AVGO Stopped out. BTO 7/27 217.50 calls @ 2.25
issues: @Wolf $AVGO Don't we wish it was only $14.5???
Wolf: @issues $AVGO LoL I was only off by $200.
issues: @Wolf $AVGO where was your stop?
issues: @Robert1965 $AVGO excellent thanks Mr Robert. I put in a buy/ to add at the open tomorrow. Hope you are right!!
Gary: ...
8. $AVGO – Starting to fill the gap. Patience has been rewarded.
Retail:
9. $URBN – Actionable? Alert $47.40
10. $FIVE – not a trade; A lesson. The high breakouts that don't work...won't work! Don't hold them an ...
Wykeman: $AVGO slow grind..looking for 225.
baronp0329: Trade: $AVGO. Bought at 204, 204.75 and 205. Stop moved a little below R1 (206). Also bought Aug 210 Calls at 4.70.
wijimmy: @debeers $AVGO Got to have a sense of humor... If your not laughing....Your not Living....
stairm01: $AVGO Looks to be bottoming.
efrain007: $AVGO stopped out of remaining shares 206.50
mradams0621: $AVGO short term falling knife, possible bounce soon?
tigerjohn8: @mradams0621 $AVGO bought just a little at 203.48 think I'll set stop at 201.9
Gary: ...
COTD: $AVGO – best not to overstay your welcome on these. Be happy with what you get…and move on.
$SPX – right at resistance. Risk is high here. You should be protecting, not risking. Sorry – that's just the way th ...
Henry: $AVGO everybody and their brother has downgraded this stock. Stock is down $33 in pm
stairm01: $AVGO Watching for opportunity. Down $43, 20%
efrain007: @stairm01 $AVGO I took a little @200.50 for a trade. 200 nice even number. I'll add on a 5min close over VWAP and over day high. Stop at 190.50 and will move it up if the trade starts to work.
DAN: $AVGO -- took a trading position on this with a stop at 197.40 (below today's intraday low). I can'say whether the selloff is "overdone" -- only time will tell. But I do view it as a low risk buying opp. I'll hold it as long as it allows me to...but this is really just an oversold bounce trade rather than something more meaningful. Rubber Band Snap!
baronp0329: @DAN $AVGO Dan, bought a few hundred for starter position at 200.8. What price do you add more?
DAN: @baronp0329 $AVGO Not til it gets above the opening print for me. There is still a LOT of pressure on this stock. Volume is dropping...but there is really no discernible rebound. I would be very careful on this, baron. Don't assume that a 17% drop must rebound. It might not. As I write this, it's testing $200. I'm staying very small. Only add to a winning position, and I'm in at 201. So this has a ways to go.
baronp0329: @DAN $AVGO Thanks Dan. Will keep it small. Currently close to VWAP of 201.61
kt4000: $AVGO alos, $INFY moving, adding small amount to to $DOCU, sold my $IQ - great channel trade this last 2 weeks.
DAN: @baronp0329 $AVGO I added, baron. Stop is now at 199.95.
baronp0329: @DAN $AVGO Did the same. added more at 202.50.
DAN: @baronp0329 $AVGO Make sure you've got your stop adjusted to account for the extra shares.
baronp0329: @DAN $AVGO Thanks Dan. Moved my stop loss to 199.95 per your recommendation.
efrain007: $AVGO added at 203.50. Stop on initial buy moved up to 195 and stop on add 199
stairm01: $AVGO Thanks to HENRY posting on AVGO at a little after 9:00 this morning bringing this to my attention. What a great family here.. Entered at 200.66 with stock and options. Added more options at 10:05. Super nice trade. I continue to move my account to new highs. Can't thank all of the contributors of this forum enough. I retired in January and by being able to participate full time since then, I have by far been able to move my accounts by leaps and bounds. Should've retired a few years back.
efrain007: $AVGO sold half at 208.50 stop on remaining moved up to 202
baronp0329: @efrain007 $AVGO Sold 1/2 at 208.25. Moved stop to 206.
kt4000: Sold 1/2 $AVGO @ 207.50 nice gain - bought $GPN starter position
DAN: @baronp0329 $AVGO Moved mine to $203.45.
stairm01: $AVGO Still outside of the 3 standard deviation BB. Mathematically 99.73% of the time the stock should be contained within these points.
baronp0329: @DAN $AVGO Had 3 buys on AVGO (200.80, 202.5, 204). Got a lot more shares than I originally anticipated but it paid off very well. Sold at 1/2 at 208.25, 1/4 at 208. Only 1/4 remaining with a tight stop 205.90. Thanks again for heads-up on this trade and @Henry too for mentioning it earlier in the morning.
wijimmy: @DAN $AVGO.... THANK YOU !!!! @DAN.. Wish it was this easy everyday ..... Got in and out real fast just like sex with the wife..but i made a profit here... Looking Forward to your next trade... Thx Again
DAN: @wijimmy $AVGO LOL. Happy to help....with your trading.
Wolf: $AVGO STO 08/17 210/195 BuPS 5.15 credit.
DAN: $AVGO -- I closed my position on AVGO. Just a quick trade for a few bucks. Nothing more was expected. 8-)
PJMR11: @DAN $AVGO Sorry I missed it. Maybe next time.
stairm01: @DAN $AVGO This is the biggest one day drop for AVGO according to Fidelity news, as they attempt to acquire $CA. This drop was not due to earnings. Analyst still have targets on $AVGO of $245 to $308. I was in and out on stock this morning as well as with options. I have a nice profit on remaining options that I'll hold to see what the next few days bring for this stock. I feel this drop is over done. Time will tell.
mlgold99: @DAN $AVGO Are you looking to buy back-in towards the close and hold into tomorrow for a bounce or wait until tomorrow a.m. to see what it does or, just move on to other things? Thanks.
baronp0329: @DAN $AVGO Last 1/4 position was stopped out at 205.95. Awesome day trade...very good profit on total dollars. Thanks again Dan, can I have another? haha.
DAN: @mlgold99 $AVGO Nope. I booked a good daytrade. I'm done with it, though I'm not saying it won't go higher. I'm just saying, "...Next."
DAN: @baronp0329 $AVGO LOL. As often as possible, baron0329! Nice job!
mlgold99: @DAN $AVGO Ok. Thank you very much for the reply!
efrain007: $AVGO If it closes near high I will hold remaining shares for a pop tomorrow.
debeers: $AVGO-for jimmy---Glad for your trade. Sorry for your wife:).Apparently it was a "short."
rachel: ...
COTD: $AVGO – 59-minute trade. Alert $210.30
$SPX – 2800 is the ceiling. IF...IF...the S&P breaks above that, we could see a buying spree due to light summer volume.
$DJI – still consolidating below 25000
$DJT – holding ...
traderbren: $AVGO - nice run since ER. Long.
traderbren: #Whoa! - $AVGO - Broadcom Q2 EPS $8.33 vs $1.05 year ago
champ: @traderbren $AVGO #Whoa --- Be careful now because this stock move-up $30 into earnings...the stock had a great earnings run...it should be OK but you could have sell the News...??....keep a eye on it.
traderbren: @champ $AVGO #Whoa - agreed. I have NP. Look at the AH moves of $AVGO, $HOME, $DOCU, SFIX - all giving back their AH's pops.
PJMR11: @traderbren $AVGO $HOME $DOCU #Whoa I have learned that you have to buy the pop quickly. I got out at $60.46
grcjr: $AVGO reports tomorrow after the close. Any thoughts? I'm of two minds. I believe they will beat but they may have some one time items due to $QCOM fallout.
champ: Took nice Profits on ...$FANG $CXO $$PXD $UWT $DK $PBF...on the high turn earlier....will take another look after the #API Oil Inventory numbers...also took profits on $URI $CTL $TNA $AVGO near the highs today and $AMZN @ $1698.50...just stepping back and doing a little repositioning....and I will add-back...at some point but only if they are working. I'm still holding 1/2 of $UWT, going into the Oil numbers.
issues: Looking at $HQY reporting today. Cramer said it's just too hot to touch with a pe of 72. Watching $ANDV (good base for a jump up) & $EPAM! Cramer said $MZOR and $CPRT ok. Packaging, Cramer likes $ACN, but I prefer $PRFT - much better ratings on IBD. I just bought 1/2 position $PRFT! Great chart but extended. But as Dan says, "It gets more extendener!" I bought small starters in $BIDU & $BABA and on Dan's SMM "Stocks" weekend - bought small $NTNX $H $ASND $NKTR (sold at a small loss). Thanks to you folks I added several hundred shares of $OXLC. Good tip from whomever suggested it. Thanks! Earnings for tomorrow $OLLI -Wed $FIVE -TH $AVGO Cramer likes the clouds: $ADBE $CRM $NOW $SPLK $RHT $WDAY and even the worst $VMW. We have positions in $NOW $SPLK.
champ: $AVGO...still moving...ER on 6/7 ....I posted my reasons why... I'm holding this position into earnings...#Day-7...
stairm01: @champ $AVGO #Day-7 I'm holding the June 8, 245 strike calls. Will sell before earnings.
champ: @captron $DG #Bounce-Trade ---- Could be but it is really too early to know and this is only #Day-1 but I'm always early and I have already did my home work...but I could be wrong....These are ---- #Bounce-Trades that I'm currently holding...$URI $TSCO $PLCE $ROST $BCC $URI $T $AVGO $LGIH $GM $X $AA $CENX $KMI and most all my bounce trades turn into investment positions and all start out as only #Day-Trades , then Bounce-Trades and then they turn into investment positions...like $HFC $DK and many others that I'm holding....and if they turn lower on me, its real simple..I just sell them and try latter. Just saying...
champ: $AVGO @ $252.50 ---- Nice upgrade yesterday with a price target of $295...by Longbow...and Evercore came out with a OutPerform and their target is $300....Cowen, also has them at OutPerform.....still moving higher...going into earnings on 6/7/after/confirmed....seems like they are saying this chip company is going to beat on earnings....I'm still holding my position and I added....trying to move-up even higher, in a market that is dropping....I'm wondering what is going on...this must be a clue....you think.
champ: The Markets are holding back many stock today and here's a few that I'm holding positions in and many are up or were up ..$KMI $AAXN $LGIH $CTL $FIZZ $FRTA $OC $AVGO $OSB $LPX $DK $HFC and others. On $OSB the #X-date is on Thursday 5/31. On $CTL the #X-Date is on 6/1
stairm01: $AVGO Still duking it out with the 200 dma and the stock price of $250 as resistance. A breakout above them would help a rally into June 7 earnings.
champ: @stairm01 $AVGO ---- I'm also still holding...held-up very nice today.
Visit the Trading Forum to join in the discussion.
| | |
| --- | --- |
| Stock Price | $USD 246.84 |
| Change | 3.17% |
| Volume | 5,676,660 |
Avago Technologies Ltd. is engaged in manufacturing semiconductor products such as optoelectronics, radio-frequency and microwave components, and application-specific integrated circuits.
Request Video of AVGO
Already a member?
Sign in here.
Earnings
March 14th, 2019 - 2019 Q1 Earnings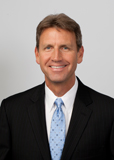 Dan Fitzpatrick
Stock Market Mentor gives you EVERYTHING you need to succeed in the market; all in one place. How easy is that? Dan Fitzpatrick and his elite community of traders share trading ideas, strategies and much more. Dan Fitzpatrick--a world class Technical Analyst, trading coach and regular CNBC contributor--gives you access to all of this with a 14 day FREE membership. Get started TODAY and start trading better TOMORROW with the following premium content:
Nightly video Strategy Sessions with a game plan for tomorrow
Got a stock you want Dan to look at? Just ask.
Patent pending video alerts instantly delivered to you when one of Dan's trading signals is triggered. This is not your typical price alert. This is a short video explaining the action you need to take to make money. No more "Woulda, coulda, shoulda"
Access to over 59,700 stock analysis videos
Access an ever expanding library (59,700) of educational videos that will save you time and make you money
Join a team of friends and traders that have one thing in common; a burning desire to succeed.

Become a Member Today!
Gain immediate access to all our exclusive articles, features, how-to's, discussion group and much more...
Satisfaction Guaranteed!
Your Stock Market Mentor membership comes with a 14 day, no questions asked, 100% money back guarantee!