Broadcom Inc. (NASDAQ:AVGO)
Bands Volume 200 SMA 50 SMA 20 SMA Videos Alerts Articles Events

traderbren: $AVGO - popped! - Broadcom to buy back up to $12 bln of shares
bwcarnation1: $AVGO bought small amt....dbl bottom and up nicely
JBed: @bwcarnation1 $AVGO $SWKS Got into long calls a few days ago. It's got a lotta room to move up.
grcjr: $AVGO earnings today after the close.
Gary: ...
$AVGO – nothing to do here.

Henry: $SILC Crushed on an order cancellation. Wonder if it was $AVGO Silicom Ltd. (NASDAQ: SILC) today announced that the top-10 Cloud player that awarded Silicom its largest-ever design win (reported in March 2017 ) has decided to abort the new cloud infrastructure architecture for which it had ordered the Silicom 100-Gigabit-Switch-Fabric-On-A-NIC product. In communicating its decision, the customer indicated that the cancellation was unrelated to Silicom's product, development or support, which was flawless; rather, its decision to abort the configuration was based on issues and challenges faced at a much higher level of the new Cloud architecture.
champ: $AVGO ..HOD...and this is another one RHRN, that many are chasing.
champ: $AVGO another new HOD and is still slowly climbing.
issues: My account is just about full and doing well, but I look at others: $SAIA took a nice pop! Too bad I have no position. Also $AVGO looks inviting/interesting. NP $MRVL is an IBD favorite NP.
issues: @Robert1965 $BLUE Robert. Welcome back. Where ya been. We began to worry that something dreadful happened to you. Maybe you just took some time off or got a job or a date or a vacation somewhere (cruise?)...Whatever we're glad you are here. Bridget and you are the staple to this forum. Really !! I am looking at $AVGO and $ANDV. NP
optionswealth: @issues $SAIA $AVGO $MRVL $AVGO I've stayed away from because of the purchase. To me, it just added more risk than we already have.
shoredriver: @issues $BLUE $AVGO $ANDV Do you mean bRobert?
issues: @optionswealth $SAIA $AVGO $MRVL Thank you. I agree with you.
issues: @shoredriver $BLUE $AVGO $ANDV right!
bnnybklyn: @shoredriver $BLUE $AVGO $ANDV yeah, no offense to Robert1965 lol
Henry: $INTC may buy $AVGO per Dow Jones or other candidates. Kinda vague to be but Broadcom is up $17
DrScience: $ERIC -- one to watch after earnings report on 1/31. The company makes, among other things, cellular network equipment, and the outlook has been uninspiring. Some interesting reporting over the weekend by Axios points to a non-starter in the 5G space, but it could prompt some activity to move the transition forward at a better pace. https://www.axios.com/technology/ Long from 5.75ish $SWKS and $AVGO working together in 802.11 WIfiMAX arena.$AVGO wants to buy $QCOM, and $QRVO could be hurt by $QCOM push to create new RF partnerships in China. Lots of moving parts to watch, maintain, and replace as 5G becomes reality. $SWKS: holding MAY 110 Calls @ 2.50ish.
BigOx: Dan, could you please share a view on $AVGO please?
DAN: @BigOx $AVGO Wouldn't be in my account. Period.
debeers: @DAN $AVGO -Big yes on your opinion here.
grcjr: $AVGO if it does not rebound here it is broken.
rachel: ...
$AVGO – Still technically in "consolidation", but this stock looks toppy. Watch for break of 200-day moving average. This is the average at which many funds will sell. (And that selling pushes the stock lower).
Banks:
1. $GS &nd ...
grcjr: $AVGO slipped below the 20dma which has been a good buy point. Wait for it.
traderbren: $AVGO - nice reversal, but still below the 50dma
grcjr: @grcjr $QCOM $AVGO The Federal Trade Commission is investigating whether semiconductor company Broadcom Ltd.(AVGO) engaged in anticompetitive tactics in negotiations with customers, people familiar with the matter said.

The probe, which has been goi ...
grcjr: @grcjr $QCOM $AVGO "per sources" FTC Probe Doesn't Focus on Broadcom's Wireless Segment
grcjr: $AVGO response (sorry about the caps) * BROADCOM LTD SAYS "FTC REVIEW IS IMMATERIAL TO OUR BUSINESS, DOES NOT RELATE TO WIRELESS AND HAS NO IMPACT ON OUR PROPOSAL TO ACQUIRE QUALCOMM"
grcjr: $AVGO - Chart appears to be a failed breakout. Giving it time to try again.
bwcarnation1: @grcjr $AVGO most of the semis I quoted today aren't doing much in a positive way
DAN: Good morning. The futures are showing a flat open today after a strong start to 2018. I'd like to say something insightful this morning, but I'm "insight depleted." So this morning, I'll just make note of a few stocks discussed last nigh ...
Wolf: $AVGO Starting to squeeze. Moved through the 20DMA and is testing the 50DMA. Long starter, will look to add if it holds above 265.00.
Bridget: #Notes: FAANG stocks seeing a pop today for the first trading day of the year Chinese stocks seeing a pop $FXI $BABA $BIDU $WB $WUBA $SINA $EDU $ATHM Oil stocks still moving higher. $ETP $BP So is solar $TAN $CBOE / $ICE / $CME - still seeing a pullback $XME $XLB - metals and materials starting off the year with a bang $AKS $CLF $IBB - so is biotech $SMH - still trading sideways $IYT - new high, $FDX $UPS moving up big $XLY hits new high as $XLU continues to sell off $GSK $WRK - breaking out of a squeeze In a squeeze: $HOG $CSCO $AVGO $GLW $AMGN $ADBE $COST $DWDP $DXC $HON $BMY IPOs $LOMA - new high $SEND - new high, but pulled back $MTCH - working $SOI - working
steve71: $NXPI $SMH This might be too cute to work, but just set up a pairs trade. Long NXP at 117.34 and short $SMH at 98.28. A couple of my Qualcomm friends SWEAR that $QCOM will raise its offer for $NXPI. (Not inside info, just talk.) Only 2% of NXP shares have been tendered, as most holders think the company is worth much more. $AVGO is trying to buy $QCOM and are willing to take it with the NXP acquisition AT THE CURRENT PRICE. But Broadcom has not said that they will continue if $QCOM raises the bid for $NXPI. So the bet is that the bid for $NXPI goes to $135.
Wolf: $MU Held over earnings. Up 3.00, but a little concerned that $ADBE, $AVGO, $ORCL all beat and were up big pre-market and then sold off the next day.
Wolf: @Henry $MU I know, but they also raised $ADBE and $AVGO PT.
Wolf: $AVGO Up 2.3%. Reversal off the 50DMA. May be a low risk entry. Long starter.
Ajax4Hire: $SMH = $TSM $INTC $QCOM $MU $NVDA $TXN $AMAT $ASML $AVGO $LRCX $ADI $NXPI $MCHP $SWKS $XLNX $INTC - Intel is hovering above the 50day-MA, seems to be curving back up; or do my eyes deceive me? $TXN - Texas Instruments is in a low volatility, moving sideways plateau; I have a personal affinity for TI, use their stuff whenever I can. $AVGO wants to buy $QCOM who is buying $NXPI. This three-way dance is definitely going to make $NXPI board members rich(er); $AVGO and $QCOM board members talking smack. $AAPL, a big consumer of Broadcom, Qualcomm and NXP silicon may be the big winner. This is my long way around narrowing down to $INTC and $TXN. Buying $INTC 2018-01Jan $44 calls for $0.92; will sell if falls below 50day-MA.
grcjr: @Wolf $AVGO - (late reply ... sorry) I held over. Should have sold next morning at the open.
traderbren: $AVGO - gap & crap today. Just closed the gap.
Wolf: @grcjr $AVGO I had BTO 12/8 272.5 @ 2.40. I had my finger on the mouse to short it @279, but got greedy. Hindsight is 20/20. Made a couple of bucks on my spread and closed the call for about a buck. Looking to start a position when it finds bottom.
grcjr: $AVGO earnings after the bell today.
Wolf: @grcjr $AVGO Anyone holding over earnings? Long 12/15 260/270 Bu CS.
Wolf: $AVGO Looks like they beat by .07. Ranging from 260.00 to 270.00 after hours.
Wolf: $AVGO @Dan any expectation on price action after beating by .07?
rachel: ...
12. $AVGO – topping? Look at selling volume over last 2 days.
13. $GOOGL
14. $BABA – breaking down from squeeze.
15. $MSFT – breaking DOWN from squeeze.
16. $SQ – this was indeed a blow-off top. Once it's broken like ...
traderbren: $AVGO -- looks constructive based on today's move. NP.
humble:
Wolf: $AVGO $FB Starter positions @ 270 and 175.
Henry: $AVGO Breaking out
Gary: ...
$AVGO – moving higher. Institutional buying in early November. This is continuation. When stock breaks out on high volume and pulls back on low volume, it's bullish.
$GBTC – can "play" BTC this way…but really hor ...
grcjr: From Supercomputing 2017 (SC17): simple summary (more later) Huge amount of coverage of Deep Learning/Artificial Intelligence by vendors and users. Including a bit about the dangers, particularly hacking and spoofing these systems. Bullish: $NVDA, $INTC, $NVDA $MU, ... and did I mention $NVDA (they had over 250 employees at the conference) ? Semi bullish to neutral side note: $AAPL, $AVGO, $QCOM, $NXPI ... Although none of these were present, there was a lot of 1 on 1 and small group discussion about these. Neutral: $AMD (although the collaboration with $INTC using the $AMD graphics chip may work out), Bearish: $IBM, $HPE I'll post a bit more over the next week as I finish my notes.
DAN: @grcjr $NVDA $INTC $MU $AAPL $AVGO $QCOM $NXPI $AMD $IBM $HPE Great information, grcjr. Really appreciate you sharing this with us, and I look forward to your notes. $-)
rachel: ...
1. $QCOM – rejecting offer from AVGO. Market thinks company is now worth more.
2. $AVGO – has pulled back $15. Buying opp? No edge. Will company raise offer?
3. $NVDA – Growth stock. Peaking?
4. $ICHR – Growth stock. Go ...
bwcarnation1: $AVGO is this up on more likely not getting $QCOM at 70, or up on going after $QCOM even if they have to pay more??
traderbren: $AVGO - STC the Dec $270 call on this morning's pop. The moolah was just too enticing. ;-)
bwcarnation1: $AVGO thinking of buying $QCOM news
sierramp: @bwcarnation1 $AVGO $QCOM Thanks, you saw that before I did.
traderbren: $AVGO -- falling back. NP - thankfully I got on the 31st.
traderbren: @traderbren $AVGO - a post to myself as I just got back into $AVGO on this sell off. Long.
grcjr: $AVGO - New 52+ week high. Day 3 but still moving up. Watching for an opportunity to add more.
traderbren: $AVGO -- looks like it needs to rest as it rolls down. STC Dec $250 calls as i was up big on this 3 day move.
MtChet: $AVGO - Breakout to All Time Hi
grcjr: $INTC $AVGO $AMZN $MCHP $AAPL $NRZ $NVDA all with 52+ week new highs.
Bridget: $AVGO breaking out
Bridget: ...
$AVGO - breakout from this downtrend
$ATVI - breakout from downtrend, ER on 11/2
$EOG - breakout from tight squeeze, ER on 11/2
$UPS $FDX - breaking out of squeeze
$PAYX - breaking out on the weekly

$ICLR - phase 2, giving you an entry
$DWDP - phas ...
Bridget: #Notes: earnings: $NKE $DRI $CCL In a Squeeze: $GOGL $EXPE $HCA $ALXN $LQD $ADP Breaking out: $CL $OEC $EMN $FISV $TWX $VAC $GES $HPE $CLDX $ANET - bearish engulfing after new high $BMA - phase 2 $EA $ATVI - breaking down from squeeze $XAR - defense stocks seeing pullback, even with N Korea issues $MCO - working $MON - working $ABT $HD - new high after flag New lows - $DGX $INCY CHinese stocks taking a hit - $FXI $BABA BIDU SINA EDU TAL $PYPL $SQ $V - getting sold today $XLK - tech stocks took a big hit $MSFT $AVGO $LRCX $XLI - extended $EEM - dropped $GDX - finding support Oil stocks still running $MOD $LEA $DAN - auto parts working IPOs $AKCA $SOI
clamtown: @Bridget $XLP $GIS $K $CPB $KHC $XRT $M $KR $COH $XOP $ESV $RIG $MRO $APC $CVE $XLI $XBI $SMH $MCHP $AMAT $AAPL $AVGO $SWKS $ADBE $MLCO $BBBY $BBRY $FDX $FOLD $PX $NOC $TWX $ROP $ALNY $VST $TSG $BEDU $ADNT $SNDR #Notes $AXP You mentioned this one the other day. Any changes.
grcjr: $AVGO down 3.1% today. Down to (hopefully) support. I'm not seeing any news.
mariner: $AVGO Anyone have any idea why this is down so much today
mradams0621: @mariner $AVGO from the Fly (not exactly news, but it's all they got) com: Technical View: Broadcom breaks uptrend support line The hand-drawn uptrend support line that has been in place throughout this year was broken today when price fell below the $246 area. This move is technically bearish for future price. At the current price of $242.08, next support is at the $240 area and then at $238.93. Resistance is at the $246 area
jwstich: @mariner $AVGO I have not found anything either. Now at new low. I am watching and waiting. Considering options.
Bridget: $AVGO is breaking down along with $SWKS. Stay away from these.
Bridget: #Notes $XLP - these consumer products were down on $GIS earnings $K $CPB $KHC $XRT - retail stocks falling lower $M $KR $COH $XOP - oil performing well. Good liquid stocks $ESV $RIG $MRO $APC $CVE $XLI - hit new highs $XBI - close to breaking higher out of flag $SMH - this rally is fizzling $MCHP $AMAT $AAPL - broke support at he 50dMA, $AVGO $SWKS - breaking down $ADBE - struggling to hold trendline after earnings $MLCO - gapped up this morning but then sold off $BBBY - hit a new low after earnings Breakouts $BBRY $FDX $FOLD $PX $NOC $TWX $ROP $ALNY IPOs working $VST $TSG $BEDU $ADNT $SNDR
bRobert:
Bridget: @bRobert $XLP $GIS $K $CPB $KHC $XRT $M $KR $COH $XOP $ESV $RIG $MRO $APC $CVE $XLI $XBI $SMH $MCHP $AMAT $AAPL $AVGO $SWKS $ADBE $MLCO $BBBY $BBRY $FDX $FOLD $PX $NOC $TWX $ROP $ALNY $VST $TSG $BEDU $ADNT $SNDR #Notes I agree that this is likely just a pause, not a top.
traderbren: $AVGO - back above 50dma, and getting a bid the AM.
Henry: $AVGO a wild child today; post earnings
Bridget: $AVGO is breaking down below the 50dMA after a failed breakout. This is the third breakdown of the 50dMA in the last 3 months. This is looking toppy.
Bridget: #Notes: $ADSK - gap and run, but now consolidating above squeeze $MRVL - gap and run on earnings $AVGO - failed breakout, now breaking lower $CRM - another new high $WLK - working but too late to enter here $FXE - breakout on volume $TSCO - inverse head and shoulders $VZ - in a squeeze $DPZ - breaking down. weekly topping pattern $JD - failed at 50dMA, now moving lower $TAL $WB - topping $EDU - pulled back to 50dMA $HCC - ipo new high
tigerjohn8: $AVGO today is earning day. sold half of my position. Nervous about other half, although kinda small
DAN: $AVGO $VEEV -- don't forget that AVGO and VEEV report earnings after the bell.
stocking:
Bridget: #Notes: $XLP and some $XRT getting crushed on AMZN news. $COST $KR $TGT $WMT $SFM Seemed to take $KHC $K $MDLZ $HAIN $SJM $CAG down with it Earnings moves today: $PVH - gap up but spinning top $ANF - gap up $DLTR - gap and crap $HPQ - set new 52 week high, then pulled back $HRL - down big but bounced Earnings AMC and BMO: $VEEV $AVGO $GME $ULTA $CCI - working $SODA - good volume, decent buy point $DVMT - new high $SC - breakout $COL - new high $USCR - breaking down IPOs $PETQ - still up buy swings pretty big $AKCA - working, but day 3
Bridget: $AVGO making a move higher. ER tomorrow AMC.
Bridget: $AVGO and $SMH threatening to break support at the 50dMA
Bridget: Notes: Many stocks breaking down from squeezes. $IWM and RUT hit hard. VIX up big. Market is looking very toppy. $XLF doesn't look too bad but $KRE is much worse $XLI and $XHB breaking down Breaking down- $W $NTES $CRM $BX $AMGN $IBB $CELG $SMH, also $AVGO $TTD $ARCC $GLW $MDSO $MELI $VEEV IPOs INVH PLNT
steve71: $AVGO HOD
champ: @bsafriet $BAC $C $WFC $DB $MS $JPM $AAOI $AMAT $LRCX $AVGO $NVDA $COHR $OLED $IIVI $IPGP $MU $VEEV $ADBE $GLW $AXTI $LITE $OCLR $NOVT $ANET $FNSR $MTSI $TSLA $LABD $Dan $WB $MOMO $TCEHY $NTES $BIDU #Trading #Spec #Positions #Economic #Non-Farm #Addi ...
bsafriet: @champ $BAC $C $WFC $DB #Trading #Spec #Positions #Economic #Non-Farm #Additional Why not take partial profits in your long positions in. $BAC and $C and let the rest ride (play with the house's money)? I'm long $MS, $C and $JPM and thinking about a ...
JBed: $AVGO showing RS today. Interesting to see which names bounced, and which didn't. ($MOMO anyone?)
Sher: @geotheo $NVDA $AVGO $MSFT $AMZN $V $MA $JNJ $MCD $ADSK $ADBE $LRCX $ATVI $GD $CMSCA $ISRG - Thanks for sharing - I tend to "tune him out" a lot of the time... Actually, I tune out a number of CNBCers...
geotheo: Crammer's Top 15 Stocks to buy because of Comey and Brits on pullback/ hysteria 1) $NVDA 2) $AVGO 3) $MSFT 4) $AMZN 5) $V / $MA 6) $JNJ 7) $MCD 8) $ADSK / $ADBE 9) $LRCX 10) $ATVI 11) $GD 12) $CMSCA 13) $ISRG
RedLeaf1: @geotheo $NVDA $AVGO $MSFT $AMZN $V $MA $JNJ $MCD $ADSK $ADBE $LRCX $ATVI $GD $CMSCA $ISRG Thanks for the list.
grcjr: @Forexpro $AAPL $SWKS $AVGO - Best of the morning to you. With the $AAPL downgrade, this "might" be an opportunity to add. The stock is down about $0.80 in the premarket. Although $AAPL seldom gives us a clear picture, the World Wide Developer conference is coming and may show some indications of new products. Also news that $AAPL is joining a bid with Foxonn to buy Toshiba's semiconductor business could give $AAPL better margins and supply. I am also waiting to see what is happening with the new iPhone. I do find the action in $SWKS, $AVGO, and others to be indicators. I'm not saying buy RHRN, just watch to see if a buy opportunity works out.
grcjr: $AVGO $AAPL $AMAT others - based on big earnings report by $AVGO (and upgrades) I'm watching for a possible 59 minute trade at the open. Also watching for pin action on $AAPL and other. Long: $AAPL $AVGO $AMAT
grcjr: $AVGO - I did not go for a 59 min trade. Signal/Confirm weak IMHO. After the stock inched above the early HOD I added a nibble to my long position. Now at new all time high.
bsafriet: $VEEV $AVGO $NEWT $NTES $CC $LOGM $CGNX
$VEEV long the Sept $60.00 calls, new position. Will make this a diag call spread when a suitable strike develops. Existing Jun and Jul exp options do not meet my criteria at this time.
$AVGO STO Jun $260 ca ...
champ: $AVGO @ $241 ---- Watching .....this stock could bounce going into earnings today after the close...upgrade and a new target of $260 today.
Henry: $AVGO I'm watching FM on delay and AVGO has gone up 4 points while I've been watching
grcjr: $AVGO set to open at new highs. Up about $3. Long.
Visit the Trading Forum to join in the discussion.
| | |
| --- | --- |
| Stock Price | $USD 210.33 |
| Change | -0.02% |
| Volume | 6,274,740 |
Avago Technologies Ltd. is engaged in manufacturing semiconductor products such as optoelectronics, radio-frequency and microwave components, and application-specific integrated circuits.
Request Video of AVGO
Already a member?
Sign in here.
Earnings
August 23rd, 2018 - 2018 Q3 Earnings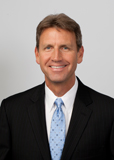 Dan Fitzpatrick
Stock Market Mentor gives you EVERYTHING you need to succeed in the market; all in one place. How easy is that? Dan Fitzpatrick and his elite community of traders share trading ideas, strategies and much more. Dan Fitzpatrick--a world class Technical Analyst, trading coach and regular CNBC contributor--gives you access to all of this with a 14 day FREE membership. Get started TODAY and start trading better TOMORROW with the following premium content:
Nightly video Strategy Sessions with a game plan for tomorrow
Got a stock you want Dan to look at? Just ask.
Patent pending video alerts instantly delivered to you when one of Dan's trading signals is triggered. This is not your typical price alert. This is a short video explaining the action you need to take to make money. No more "Woulda, coulda, shoulda"
Access to over 56,700 stock analysis videos
Access an ever expanding library (56,700) of educational videos that will save you time and make you money
Join a team of friends and traders that have one thing in common; a burning desire to succeed.

Become a Member Today!
Gain immediate access to all our exclusive articles, features, how-to's, discussion group and much more...
Satisfaction Guaranteed!
Your Stock Market Mentor membership comes with a 14 day, no questions asked, 100% money back guarantee!