The Boeing Company (NYSE:BA)
Bands Volume 200 SMA 50 SMA 20 SMA Videos Alerts Articles Events

debeers: $BA-Gets order from Korean Air for only 1 plain. and the stock will be up again.Could be a plain plane but sorry for the typo
phgruver: @debeers $BA Wasn't it the plain planes that got $BA into trouble in the first place? :)
debeers: @phgruver $BA -tongue in cheek--i hope.
debeers: $AMZN/$BA/$FDX-gets new plane leasing order from Amazon. Fed-Ex tried to gouge Amazon and has already paid for it dearly. Don't poke a gorilla.NP-AMZN/FDX.
traderbren: $BA -- looks like its going to make a run for the 50d overhead, then the 200d based on orders at the Paris event. Let's see if it can clear overhead resistance.
bRobert: $BA Downtrend started with a gap down. Downtrend may end with a gap up. Long term hold
bRobert: $BA $380 W target 1 Long Baby steps $SPR Very undervalued as dark clouds $BA clear Birds of a feather (wing) $100/$125
bsafriet: $BA moving $367.56 +12.86
bogiedog1: $BA On the move, bought some earlier today when it passed through 50 Day Moving Average.
bRobert: @bogiedog1 $BA . Short and long term gratification. $400/$500 targets . down the road
bogiedog1: @bRobert $BA <Thumbs Up>, I set similar targets.
bRobert: $LMT . Back continuing its climb higher $380 . target $HON . $185 . $SPR . SMALL .now . Add with confirmation with pullback bounces >.50d/200d . targets . $90 - $125 . Not straight up . Strong $BA pin action stock with high percentage upside.
bRobert: $BCO . Patient hold . Long from below . High base . WEEKLY target $100 . $DFEN . $62.50 . target $BA is #1 . holding $LMT . #3. Long
debeers: $BA-order for 200 Max's came from an owner & pilot to $BA today. Apparently someone has confidence in the co that badly needs it and now solidly above the 365 that @DAN asked to look out for.
bRobert: @debeers $BA $380 . target 1 . close by. Baby steps
debeers: $BA- here's the news article:
Boeing to Sell 200 737 MAX Jetliners to British Airways Parent International Airlines Group
2:28 PM ET, 06/18/2019 - MT Newswires
02:28 PM EDT, 06/18/2019 (MT Newswires) -- Boeing (BA) on Tuesday said International Airli ...
debeers: @bRobert $BA -380 target #1, 425 target #2. Agree. Apparently POTUS got some advice from Her Majesty as to who to contact in Ireland........
bRobert: $BA . Closed near HOD. $380 . target 1 . just above. $EEM . Partial . $44.50 . reversal target 1.
bsafriet: @debeers $ADBE Thanks debeers, but I didn't say that I held over E/R - but I did ;>) ; how did you know??? Sep $260 calls that I hedged this afternoon with the Jul-19 $285 calls that gave me $6.15 downside protection. Hope to cash these in for a nice profit on the volatility contraction that always happens post E/R. Then it is rinse, wash and repeat (hopefully)! $ADBE leaps are a core holding in my portfolio and $ADBE has been one of my best performers over the last few years - hope it continues to be! Did you get back in $BA yet? Certification flight testing expected to begin soon, maybe next week. Expecting $390+ on the news. Best wishes.
debeers: @bsafriet $ADBE $BA -bsafriet: in $BA at 333 with a plan to buy more at 288. Took a 3/4 position. Gave my targets today: provided certification comes within the next 30-45 days, we could do 425. Whatever the give backs are, if i were Boeing, i wouldn't sell aplane to anyone who didn't have the western standard for hours or a signed maintenance contract.
bsafriet: @debeers $ADBE $BA Hopefully they have learned their lesson(s)!
Gary: ...
$XLI – industrials and tech back above 50-day MA
$XLK – coiling below $80.
$SMH – positive action today.
$XBI – big moves today.
$SRPT – breaking out of low base.
$DJI – within 2% of all time high.
$COMPQX – ...
debeers: $BA-finally the crossover comes. Partials only please at least until July 24th.
bRobert: $BA Higher low. $SPR double bottom bounce vs bearish phase 2 .
debeers: $BA/$BOOT/$BX/$FB/$MOH/$MOS/$NOW
$MOH-will be putting the stock back in the stable at about 145.86. It's an if/then trade. I want to stay away from those stocks which will swing wildly on the Fed announcement. That is why i added just a tad to $BA to ...
Gary: ...
5. $ZS – pay attention to this pullback.
6. $CYBR – pay attention to this pullback.
================
7. $FRPT – Squeezing in an uptrend. Would buy on any pullback closer to 50-day MA for a test. Alert $46 AND $48.70
8. $CSII &nd ...
greenpatrol: $BA More problems for Boeing: https://www.theguardian.com/business/2019/jun/15/boeing-dreamliner-b787-safety-fears
CraigReynolds: @greenpatrol $BA Looks like 360/330 trading level for awhile. Will be a newsy stock but believe these resistance/support ranges will hold.
bRobert: $SPR $BA Airline pin action to follow . Setting up. Patience. Scaled entries. Baby steps. High upside $HON high base going higher Long leap calls for a while
debeers: $BX-Remember school and you knew how you did because you got a report card? Well the percentage of stock appreciation is the same thing: So, lets review: $JPM+ 13.38%, $GS 16.57, $MS 10.4% $BX 43.58% Forgot to mention $BOOT up 79.45% When $BA stops getting hit, i'll be back and, amazingly, still up 10% ytd. Right now, the FAA says it is looking at December. I am going to relook after the earnings call on 7/24 to see with what the analyst community is peppering them. OT-Tonight we'll see if Shakespeare was right. Will age and treachery always overcome youth and skill? GO BRUINS........ I am expecting the refs will lay off a bit and, sadly, that favors the Blue.
bRobert: @debeers $BX $JPM $GS $MS $BOOT $BA $BX Watching for a pullback/bounce to add to a very long term position. $46/$50+ targets. for now
bRobert: $MCD throwback/retest of $200 breakout level that's the pb. Look for bounce/phase 3 resumption. $EHTH Look for flag trigger . Wedge breakout continuation $95/$100 targets $ANTM tight sonsolidation $310 reversal target. $ISRG $ABMD $MASI $ALGN $EW $MDT $SYK Medical equipment in style Look for pb/bounces $CGC MACD cross yesterday. Look for move >50d and run towards $48= to start. $BCO Look for continuation. High growth. Indirect future Cannabis play . $IIPR $SMG the easy holds in the space $BA Watching for range breakout with move >50/200d $380+ target 1 $LMT phase 2. Watch for the bounce/phase 3 $380 target $HD $205 W target 1 $DIN $$105/$125 target $CMG $750/$800 when sideways consolidation done
Forexpro: ...
About the time I turned the machines off last night, the E-minis were at 2888; now, at around 8:10 EDT, they're at 2889. Light, sweet crude futures, while still up, have backed off from the Sunday evening level (54.54) and are now at 54.33. All subj ...
bRobert: $BA Looking for move >50/200d W trigger and $385 target 1
bRobert: $SPR $BA Look for moves > 50/200d and trigger W $AAXN nh breakout Nice uptrend $80 weekly target
debeers: @bRobert $SPR $BA $AAXN - Then they'd be spending 3 more for $BA at 200 and be itching to buy it for 7 more at 364 because that's what they do. Go figure.
debeers: $BA-pusues selling 2B worth of weapons to Taiwan-further angering China who has long considered that Taiwan land should belong to them- this is the ancient art of cozying up to the enemy of your enemy "The enemy of my enemy is my friend is an ancient proverb which suggests that two opposing parties can or should work together against a common enemy."
debeers: $BA-
Long Form:
Boeing Advances Biofuels, Recycling and Conservation
7:00 AM ET, 06/05/2019 - PR Newswire
CHICAGO, June 5, 2019 /PRNewswire/ -- Boeing [NYSE: BA] today released its 2019 Global Environment Report, highlighting how the company is build ...
bRobert: $BA Watching for W to take form and regain the 50d $385 w target 1 Long stock.
DrScience: #Airlines all bouncing from lows after $DAL reported traffic up 7% in May. We could get some V-shaped recoveries in $AAL and $LUV if other airlines report similar (or better) interim results and as the $BA 737 issue gets further down the runway . $DAL is back up to the 200 DMA, so action at this level will be somewhat telling.
debeers: $BA/$BOOT/$MOH/$PHM-long all and all seem to be making or trying to make a turn.
debeers: $BA- Dennis is limited in what he can say as he will only have a timetable when the FAA clues him in to the certification date. That having been said, the backlog is still close to 5 years. I think the FAA should make maintenance obligatory for the ...
Henry: $BA the never one cockroach theory strikes again https://tinyurl.com/y52n263x
bRobert: $BA Small m double top $320 measured move target
debeers: $BA from the Bernstein conference:
LONG FORM:
1. The 2 biggest challenges (could it be any more obvious??) are re-certification and public confidence.
2. That having been said, 5 million passengers fly safely every day. Air transport is by far the ...
debeers: $BA-Parentheses comments on #4 and Short Form are my editorials--but the employment and export facts are accurate from Dennis M.
champ: $BA, I would sure like to know about this...#Day-3, is when they started guessing on this one.
debeers: $BA-just got the contract for weapon planning software from the government. 256mm. I honestly thought the price submitted for this was high but they got the contract anyway. :}
bRobert: $BA w trigger > 200d with $378+ target 1 Long term hold.
debeers: @bRobert $BA -Bernnstein conference tomorrow morning should help the stock. Boeing goes into no meeting unprepared so i look for a what do you plan to do and when do you plan to do it call. It better be a good meeting because i have to be wide awake at 5am Pacific to listen to it.
billfumick: #Short $BA
debeers: $BA- 5/26-Air New Zealand orders eight Boeing 787 jets for long-haul flights.
(Reuters) - Air New Zealand Ltd said on Monday it has ordered eight Boeing Co 787-10 Dreamliner jets worth $2.7 billion at list prices, which will be powered by General Ele ...
debeers: $BA-5/27he Boeing Company (BA - Free Report) recently secured a $51.5-million contract for providing sustainment engineering services to support up to 17 C-40A aircraft. The contract was awarded by the Naval Air Systems Command, Patuxent River, MD. Per the contract terms, services to be provided by Boeing includes engineering data, technical publications, distribution of technical data and other technical support. Work related to the deal will be performed in Seattle, WA, and is expected to get completed by May 2024. A Brief Note on C-40A Aircraft The Boeing C-40A aircraft is a military version of the Boeing 737-700C
debeers: $BA-While the FAA says there is no timetable for max's return to flight, that is not what American Airlines and Southwest are saying and they believe the plane will be ok 'd sometime in June.
bRobert: @debeers $BA Positive price action often will precede the news . Added a few shares yesterday on reversal. W $380 target 1
debeers: $BA@bRobert- Your pricing, methinks is off. There are 2 pre-eminent aerospace analysts: Miles Watson from UBS and Spingarn from Credit Suisse. My fave is Spingarn: target 435. UBS's Walton has 500. I am goin g to split the diff sort of at a conservative $450.
bRobert: @debeers $BA VERY SHORT TERM Long term $500 I don't trade for small change.
debeers: @bRobert $BA -missed your time frame but, being the incredible gentleman that you are, i know you'll overlook it.
bRobert: $BA W trigger with move >200d short term $380 target Much higher long term.
debeers: $BA-What actually an SEC probe means to the company--for the newbies--it means a fine-not a delay getting the ;planes airborne. Should Southwest or American leaked the news? It would certainly come out at the Bernstein big conference on the 29th anyway. The Reuters reporter just had her ears open and alerted investors earlier. $GPN/$TSS in merger talks.
bsafriet: $BA
DJ Boeing stock needs more than an All-Clear for Grounded Jet - Barrons.com
Al Root
5/24/19

Investors who had hoped a key gathering of aviation officials would shed light on when Boeing's 737 MAX jet can resume carrying passengers are still whe ...
debeers: @bsafriet $BA -In price truth. If all that happens in the 3rd Q is that the planes fly in the USA, that will be the end of the end and the beginning of the beginning which is why the huge backlog is key. It may take a whole calendar year to appreciate 25-30% but then again there are comparatively few companies, with such a dearth of competition, with the tragedies experienced, who can survive this. Boeing will be such a survivor. Sadly, the ultimate price was paid for avarice. Avoidance of this in the future, especially with the increasing numbers of flyers is certainly an outcome devoutely to be wished.
debeers: @bsafriet $BA& RETAIL& SETH SELIGMAN- FYI Seth Seligman has no business opining on anything other than retail and now not even that.. His analysis of flight should be regarded with less appreciation than his analysis of retail stocks where, since i have been keeping count, he is sadly past his prime--not because of his age but because of his amazing lack of due dil. Too bad, because he used to be one of the best. I suggest you look to Spingarn or UBS for cogent aviation analysis. Sadly, Seligman missed on Macy's, Nordstrom, Penny's. At this point i mourn the once great mind deteriorating at a rapid rate.
billfumick: I'm see lots of Stocks banging up against resistance and/or making lower highs.... Yesterday I shorted some $BA. I'll be looking for more short entry's in this environment until something changes.... With China talks stalling NO Infrastructure plan on the horizon and earnings somewhat questionable? It's going to be difficult for this market to rally very far if you ask me. Sure a #tweet could cause some volatility BUT its not going to resolve these things too quickly.
billfumick: $BA #Short Thesis
tkcoretrader: $BA Having fun with this stock again.
BigOx: @ Dan could you please comment on $PANW and $BA please, many thanks
grcjr: @BigOx $PANW $BA You are more likely to get a response from DAN if you do not but a space between @ and DAN. @DAN
BigOx: @grcjr $PANW $BA many thx
debeers: $BA-from Reuters---U.S. Federal Aviation Administration told members of the United nations aviation agency they expect an un-grounding of Boeing Co.'s 737 Max jets as early as late June although timetable still isn't firm. i am expecting 150 hours sim will still be needed. We may not be at the end but we are closer to the start of the recovery. Added a skosh.LONG Critical to the airlines summer travel. I sold BA when it broke the 50% fib at 365 and re-bought at 333 with the idea that if it ever got to 288, i'd double down. $AXSM- looked frightening temporarily down 10% ( and it was toppy) but recovered 5% of that when folks realized that the big presentation is on the 29th-31st and Monday we're closed.LONG $BOOT-down a shocking 8 cents today. O the horrors! LONG $VEEV-reports on the 29th and what they do has nada to do with tariffs or China.LONG
debeers: $BA- will probably be down a buck or so as the Chinese airlines are demanding compensation. Hey if you don't ask, you don't get but they will settle for a small amount because they badly need the planes. When you see the uber wealthy in China fly, they ARE NOT flying Airbus. Just sayin'
billfumick: I'm short some $BA
debeers: $BA-Up on Heroux Devtek deal and expected summer flight numbers.
bRobert: @debeers $BA The drama started with a gap down. I expect a bookend gap up to end the drama and herald a sustained uptrend . Longer term hold. No rush to enter. The turn in price action will be obvious to all
bRobert: $BA Looking for $370 short term with move > today's swing high/200d $361 rounded Small reversal pattern Long term hold
debeers: @DAN and @Gwenzee-$BOOT -If you look at $AXSM/$BA/$BOOT/$BX/$CYBR/ERIC/$MOH/$PXD- There isn't a bad co in the lot. (which isn't to say no co in the list hasn't had issues at some time or other, like Boeing, but it has enough good in it to stick with it as i got back in at 333)When it broke the level Forex gave me of 365 i threw it out of the house with NO lunch money) And, its diversified. If i could overcome the poison that is FB's majority stock holder i'd own it. I want AAPL to buy 1 healthcare company----is that too much to ask????? AS for the Homeowners, when i buy KBH, i'll buy MHK the same day as they are joined at the hip in a good way.
bRobert: $BA . $370/$380 . in short order with a move >$361 . and trigger of a small reversal pattern. Long term hold .
debeers: $BA-So Ryannair comes on and Sorkin is trying to goad him to say negative things about Boeing and the Ryannair guy says insteasd that they will be ordering another 50 planes. Meanwhile, New Zealand Air decides that they want Boeing instead of Airbus. We may not be at the end of the end but we're getting closer when the CNBC baiting doesn't work..............
champ: $BA....is one that is up a little.
bRobert: @champ $BA Any positive news will likely lead to a gap and run . Bookend to the gap down.
debeers: $BA-final certification test flights have yet to be done. The rest in place. All software updates complete. I think were looking at 2-4 more weeks. 5/23 is the critical meeting with the other regulators. Valuations reflect the bad news already. I want to hear the meeting on the 23rd but. That's why the shares moved up. As to your personal feelings about the co., iof you don't like it....don't buy it.
debeers: $BA-Looks like the FAA and the world regulators will be meeting w/in the next 10 days or so with the view of getting the planes back in the air. Each regulator will set its own timetable Bought back at 388 will by more if i get another hideous day. 12 months from here still looking at 425-450. I think the "intentional homicide" view is off the table and but i do think that profit trumped caution. 6 months from now no one in the US (where there have been NO fatalities) will care. While production suffered cutbacks, this will prove short term pain in the stock in my opinion.
debeers: @bRobert $FB -thanks for your thoughts. $BA-@bRobert- Rebought at 338. See no major structural changes. Enough orders outside China now so that the trade war will not have a major effect on them.
bRobert: @debeers $FB $BA they are now looking into developing crypto keyed to more commonly accepted market currencies, and are seeking investments from financial institutions.
champ: $SPY $DJI...don't really know how many shorts are still left in the markets, from yesterdays swingers but they are zig-zagging the markets. We will find out real soon, buyers are still active, could even pick-up going into the close. The close today, will be real important for the markets...could have a nice set-up for tomorrow....we will find out, in the next 90-minutes. $BA $APPL $CAT $T $HD and others are helping to keep the markets on track...still looks positive.
champ: $GWPH @ $173 ---- The CEO, will be presenting at the $BA/Merrill Lynch HealthCare Conference in LV, on 5/15. About their new drug #Epidiolex, could move the stock. LOD today was $172.50....
BocaRick: $BA below 200MA, 350 holding? December low 294
gmj: $BA, $KMI, $RNP $$$CASH remains king over 90% sm pos these three as I wing to Europe with my bride celebrating our 50th over the next three weeks. Now that I'm mostly in cash the market will rally and reach new highs... you can bank on it. Over and Out !
coldevinc: @gmj $BA $KMI $RNP $CASH How nice to hear that. Have lots of fun and sunny weather.
champ: $SPY $DJI....down around -310 points but dancing. I can't help but to guess, that this is going to be one of those Friday's, where the markets could sell-off, going into the close. Without any positive news, traders and investors will take even more profits off of all the majors. Like all the Fang-stocks, plus $CAT $BA and many others. ....... Negotiations are over and I'm not hearing anything, about any.... News-briefing, that is set before the close. This sure looks to be a negative set-up, for the close.
PRK: @gmj $BA $KMI $RNP $CASH Nice to hear about your 50th. What a way to celebrate. Congrats on a great milestone!!!! I hope your right about the direction of the markets.
CraigReynolds: @champ $SPY $DJI $CAT $BA China going home or will continue over weekend?
debeers: $AAPL/$ULTA/$BOOT-Bought some $AAPL @ 193.64, $ULTA @t 338.50, and $BOOT @28.45---Have a great weekend, your value girl $BA- looking to re-buy some at 330/ more at 300/ most at 288.
champ: @CraigReynolds $SPY $DJI $CAT $BA --- They are going to catch their flight, without any meeting with the President and also without a joint News-Briefing, like they had in the past. So for now, this trade war will continue. However, the markets turned off of the low and the DJI, is only down 180 points, RHRN but dancing... but this might be all we get, before the markets make a U-Turn.
Phxlab:
DrScience: #Market As @Forexpro notes, E-Mini Futures are down, signaling a weak start to the day. Some levels to watch: 2889 is support, pivot levels below at: 2867, 2845, 2813. Yesterday was a classic Mutual Fund Monday with funds buying up the China embroglio. They have deep pockets and can afford to be "early." Unfortunately, Turnaround Tuesday appears to have traders on the ropes again. Watching for a similar outcome might get a hand-slapping, or a bear mauling. Stocks to watch: $AIG, $PXD, $RHT moving higher. $REGN $WHR $IFF lower. $SBGI $TXRH $PLNT upgraded $DFS $BA $APC downgraded.
bsafriet: $BA Source: Reuters posted 14:38 WASHINGTON, May 7 (Reuters) - The Federal Aviation Administration said on Tuesday it had convened a multi-agency Technical Advisory Board to review Boeing's proposed software fix on the grounded 737 MAX. The board consists of experts from the FAA, U.S. Air Force, NASA and Volpe National Transportation Systems Center that were not involved in any aspect of the Boeing 737 MAX certification. The board's recommendations will "directly inform the FAA's decision concerning the 737 MAX fleet's safe return to service." The plane was grounded worldwide in mid-March after two Boeing 737 MAX crashes in October and March killed 346 people. (Reporting by David Shepardson)
bsafriet: @bsafriet $BA Light at the end of the tunnel????
debeers: $BA-The worst possible news for Boeing: if Boeing knew about the flaws a year ago or more, as the WSJ reports this morning, since it failed to disclose, their insurers could have standing to claim that they have no intentions of paying any claims. At the very worst a claim could be made and maybe even upheld that Boeing was guilty of criminally intentional homicide. In every conference Muhlenberg gave, he insisted safety was paramount in the Boeing culture.NP $YUM-100% of its biz is China. You don't want to be here now, either. Semis-Particularly $NVDA/$QCOM-NOPE $AAPL-Turns out the battery life promised isn't the battery life delivered. Should take a nick but not a fatal cut.
rah: @debeers $BA $YUM $NVDA $QCOM $AAPL - Hi debeers. I believe you meant $YUMC vs $YUM.
Visit the Trading Forum to join in the discussion.
| | |
| --- | --- |
| Stock Price | $USD 378.85 |
| Change | -0.24% |
| Volume | 3,013,850 |
Boeing Co, together with its subsidiaries designs, develops, manufactures, sells, services and supports commercial jetliners, military aircraft, satellites, missile defense, human space flight and launch systems and services.
Request Video of BA
Already a member?
Sign in here.
Earnings
October 23rd, 2019 - 2019 Q3 Earnings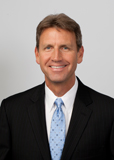 Dan Fitzpatrick
Stock Market Mentor gives you EVERYTHING you need to succeed in the market; all in one place. How easy is that? Dan Fitzpatrick and his elite community of traders share trading ideas, strategies and much more. Dan Fitzpatrick--a world class Technical Analyst, trading coach and regular CNBC contributor--gives you access to all of this with a 14 day FREE membership. Get started TODAY and start trading better TOMORROW with the following premium content:
Nightly video Strategy Sessions with a game plan for tomorrow
Got a stock you want Dan to look at? Just ask.
Patent pending video alerts instantly delivered to you when one of Dan's trading signals is triggered. This is not your typical price alert. This is a short video explaining the action you need to take to make money. No more "Woulda, coulda, shoulda"
Access to over 64,700 stock analysis videos
Access an ever expanding library (64,700) of educational videos that will save you time and make you money
Join a team of friends and traders that have one thing in common; a burning desire to succeed.

Become a Member Today!
Gain immediate access to all our exclusive articles, features, how-to's, discussion group and much more...
Satisfaction Guaranteed!
Your Stock Market Mentor membership comes with a 14 day, no questions asked, 100% money back guarantee!