The Boeing Company (NYSE:BA)
Bands Volume 200 SMA 50 SMA 20 SMA Videos Alerts Articles Events

Babutters: @scottrades $BA he should stick to pizza reviews.
SasquatchBlood: @scottrades $BA Thanks Scott...that's the one! Serious must be nice to splash around like that. Even if I could I couldn't do it...rather help someone out.
Wykeman: Took a starter in $BA.
Wykeman: $ZM. $BA. Knocked out of both.
PhilHarmonic: @Wykeman $ZM $BA $BA Bouncing off the 200 minute moving average. Will it hold?
scottrades: $BA Flushing
SasquatchBlood: Not sure if anyone is still here but who is that guy that bought a boat load of $BA? I want to show my wife.
greenpatrol: @SasquatchBlood $BA I think it's in this SS: https://stockmarketmentor.com/2020/03/strategy-session-march-30-2020-2/
SasquatchBlood: @greenpatrol $BA Thanks, I saw the link that was posted the other day but I didn't save it. Cheers.
scottrades: @SasquatchBlood $BA Do you mean this guy? https://twitter.com/stoolpresidente
Wykeman: $BA these swings in $BA continue to be crazy. NP Down 32% in 5 days!
gmj: $BA anyone any thoughts since stimulus signed going forward long term ? Currently off lows of day back abv vwap
SlimChance: @gmj $BA I'm waiting to see the second half of the W. I don't think we've seen the second daily low yet.
DAN: ...
COTD: $DPZ on pullback

Strategy Session:
$T2108 -- Improving. Skewed to oversold. Look to the long side. Look at MACD on both.
$T2107 -- MACD shows improvement.
$SPX -- big move. This is the sign of a bear market. You get the huge rallies in be ...
gmj: $BA, $SPR adding off the lows, expecting $SPR to follow $BA
issues: Sold $SPR (got 40% profit but not the 60% at its high) and kept $BA.
debeers: $BA/$BX/$CVX tensy wensy/$DAL/$ENPH/$INMD/$KBH/$MGM/$RH/$WYNN- well, @scotty the $NUGT to me has always been a fear trade. it seems to me that all the folks who bet on the shorts were wrong but only because it (the Corona virus exits)was an external ...
bigbartabs: @perissinotti $DFEN $BA $TDY $LMT $ITA ... yes. I know it well.
debeers: $JPM vs$BX--$KB/$BA- figured they'd do well and pull guidancejust likethe other Homebuilders so here;'s the 3 day breakdown: i bought 200 shares on 3/24 at 13.56 and added on 3/25 at 16.96. Then today 3/26/2020 added at 500 shares at 19.11. Sold int ...
debeers: $BA-NewsExclusive: Boeing plans 737 MAX production restart by May - sources. SEATTLE (Reuters) - Boeing Co (BA.N) plans to restart 737 MAX production by May, ending a months-long halt triggered by a safety ban on its best-selling jet after fatal crashes, people familiar with the matter said on Tuesday.12 hours ago i don't see anything on further prep plans to get the ones with orders out or anything new from the FAA but originally they were scheduled to be up by May/June. Their suppliers must be so relieved.
Robert1965: $BA was a buy under $100.00 WOW
AlexH: anyone one in $BA, what is a good level/s to take profits?
Robert1965: @AlexH $BA I would take it now
shoredriver: @AlexH $BA ...sell fat weekly calls.......
Cheezit: @Robert1965 $BA Sure was.. I stared at it with a 9 handle but was just way to chicken to buy. I should have at least made a small starter.
DAN: ...
Volatility is confusing. That's why it's volatility. To say you are confused by volatility is the same as saying you're getting really hot because you're standing in the middle of a fire, or getting wet because you're in the bath tub. I'm not bei ...
sniper: @DAN $FRPT $ZM $CCL $RCL $NHCL $BA $AAPL $SPY $hit thanks
hawk327: @DAN $FRPT $ZM $CCL $RCL $NHCL $BA $AAPL $SPY $hit Hi Dan, Been a member for 10 or so years and appreciate your hard work. I'm kind of in the #3 spot. Don't trade much since we retired. I moved most of our retirement accounts to cash and waiting to put it back to work. With little follow through today I'm thinking, "wait till tomorrow, or the next day..."
Larryzz: @DAN $FRPT $ZM $CCL $RCL $NHCL $BA $AAPL $SPY $hit Dan, good answer. Because I don't want to spend all my time staring at the computer, I'm more interested in when to start buying for the longer term. I tend to hold stocks for 6 months to a year, or longer, ideally.
jwstich: @DAN $FRPT $ZM $CCL $RCL $NHCL $BA $AAPL $SPY $hit First, let me thank you for your timely response and thoughtful answer. I think that part of the problem is that I'm not sure what I want to do here. I have made both bullish and bearish trades but with spotty success. I do like your suggestion of putting some money into work in the $SPY or $QQQ. Perhaps I just need more patience but it is so difficult to do in the face of all this volatility. Maybe I need to go to your "performance coach" to get my head right, Again let me thank you.
champ: $BA, watch this stock, helps out a little... for market direction.
DrScience: @champ $BA I think your opinion on $BA may be a little skewed as to overall market direction. The Senate inserted a little-discussed provision to provide the company a few billions to keep them flying (even though their planes do crash and burn -- on occasion). https://www.washingtonpost.com/business/2020/03/25/boeing-bailout-coronavirus/
debeers: @DrScience $BA - Their planes do crash and burn. So do Teslas and you cannot drive in those unless you get a license knowing the rules and obeying the laws. incompetent folks get others killed all the time. Tragic and true. At some point you scrap an industry. i'm not ready to do that because there's over a million folks depending on that industry here and over 50% of theworld's population has yet to bein a plane. I respect your choice notto let it go but, newsflash, Boeing's cap is still such that flling further than the 90 it was only a little bit ago would have tanked the whole market. Damning every pilot and every attendant and every mechanic and every airport person working on airlines with the plane and hurting all the suppoliers..............do you need to do that? i hope not.
cmaxwel1: @champ $BA (I added some this week) Continue to be long.
Junior1: Most all know this, but worth repeating: The $DJI The weighting really skews this Index. It's up 4%, though 27% of the components are in the red. $BA and $UNH make up nearly 13%, thus the +850
champ: @Junior1 $DJI $BA $UNH --- Large Cap is working today....investor sentiment, works off these type of market indicator's, this is a #Bullish-Market indicator, a positive sign for trading a larger position size, with the finger on the trigger, to take partial profits off. Is how it works.......
DAN: @jwstich $FRPT $ZM $CCL $RCL $NHCL $BA $AAPL $SPY $hit $QQQ Happy to help, jwstich. Believe it or not, I'm helping you in ways that you won't find too many other places. I'm keeping you out of trouble. Right now, that's my highest and best use.
perissinotti: Any thoughts on $DFEN ? ETF X3 BULL including $BA, $TDY, $LMT...
AuAgPb: $ABT $TMO $DIS $BA $SPY Made the swing trades from their high /low averages.
bigbartabs: @perissinotti $DFEN $BA $TDY $LMT ... I'm glad you mentioned DFEN. I've known of that x3 for years... but avoided it due to being such low volume. Was too thin... easy to get trapped with sell stops. But.... what a change! Looks like traders have discovered it... volume is now huge! Back on my list to track....
perissinotti: @bigbartabs @hank1 $DFEN $BA $TDY $LMT $DFEN has only 41M in Assets, 185 average volume, but today 2.5M volume. His parent ETF is $ITA NON leveraged with 4.8B assets and has traded today 713K volume...
shoredriver: $BA....nice....remember to sell those fat weeklies......
debeers: $DOCU-good now even better when folks return to work and close their ome loans from (ta da)......... $KBH-Long $WYNN-has the most to gain (and then there's the Raiders too and their wives arern't staying at the Golden Nuggett, y'know? and China and their huge rent from the luxe shops $NUGT-well, @scotty glad i stuck with this one $UDOW-including the $BA bought yesterday--because including suppliers, it is more than 800,000 jobs and we will travel again $SPXL-You know all those S&P p;oints you lost? You might not get all of them back but you'll get a lot of them back. $HD- Because, Toto, there's no place like home. Yes i was there at 6:30 and tell me how many contractors are there in CC county??
scottrades: @debeers $DOCU $KBH $NUGT $UDOW $BA $SPXL That $GLD Gap sure helped the miners.
debeers: @scottrades $DOCU $KBH $NUGT $UDOW $BA $SPXL $GLD -yup. i just wanted to spread the risk a litle foregoing both the best and worst.
coldevinc: @scottrades $DOCU $KBH $NUGT $UDOW $BA $SPXL $GLD I got stopped out.
CdrJake: @debeers $BA You mean the world is coming to an end? Should I make my last car payment or forget about it.?...Decisions, decisions....
shoredriver: $BA...still going...
debeers: @shoredriver $BA -Off the top of your head, do you have any idea of the number of Boeing employyes, the n umber of their suppliers and their employees, the number of[pilots, the number of attendants, the number of airport personnel? You cannot take this one out for very long without a major depession, just not a recession.
debeers: $BA----The Goldman post on Boeing.FYI
If you're starting to wonder if Goldman Sachs issued this upgrade—which went from "neutral" to "buy"—from its offices in Wonderland, you likely won't be alone. But upgrade they ...
Scruffy: @debeers $BA Educate me. How can they have a strong balance sheet when they are borrowing billions of dollars and need a government bailout? I'm not good at figuring all those numbers out.
debeers: $BA- The reverse is also true: No one will ever take a vacation again no onme will ever fly even for business again no on e will ever go home/be home for Thanksgiving again. Get it ? Good. Doesn't mean we are peaking out of the top on the COVD cases?. What it means is that, like, a great Hockey Player, like patrice Bergeron, for instance, you want to see where the puck is going...NOT where it is or where its been and the Congress knows it and form all sides they want to proclaim victory and no one gets victory if pensions for teachers are bankrupt.No one gets bankrupt if the stim bills pass.
Junior1: @scottrades... $BA... with gov't bailout... is the low in.... ask @DAN in seminar por favor
debeers: @Junior1 $BA -If you take the number of people who are employed there plus their supply chain love em or hate em, the country cannot afford for them to go under, you know that as do i. We only have the 1. Its not one of many as the auto makers are. We may not see the phenomenal growth we had but even though the large plane shows have been cancelled doesn't mean the cos are out of business. For the last 2 weeks, just so you know, no orders have been cancelled which tells me just like the metals, Boeing will rise from the literal ashes in my opinion.
Junior1: @debeers $BA thanks for the reply... Have you been adding? I have this in a LT acct, so it's been destroyed as a hold position. I will be adding, being patient, waiting for signs of some kind of base.
Amykris: sorry $BA halted
BigOx: @Amykris $BA Apologies just stepped in, why is Boeing halted?
scottrades: @BigOx $BA News pending
Amykris: @BigOx $BA Not sure it was just announced. Will let u know as soon as it breaks
scottrades: @scottrades $BA They are putting in a shutdown in Puget Sound.
issues: @Amykris $BA up and running. I just bought a small position at $101.
issues: I just bought a small position in $BA and added to $GOLD. I think this stimulus package is stimulating me to foresee a huge jump in gold. So I bought $GLD $IAU $WPM . I sold $ZM and started a position in $DHR.
Auto: $BA boom!
issues: Bought $BA and $SPR. With a few trillion dollars spending spree by Congress, that's got to stimulate inflation. Which means GOLD. Bought $GLD & $IAU, added to $GOLD. Sold $ZM ($158.90) bought $DHR (thanks for posting!) But I am wondering why is it dropping so precipitously? I am thinking $ROKU is up too much too fast. Holding off for now. Want a pull back.
gwenzee: @issues $BA $SPR $GLD $IAU $GOLD $ZM $DHR $ROKU ROKU is like the Phoenix. Always seems to rise from the ashes and does so dramatically.
Bert953: @issues $BA $SPR $GLD $IAU $GOLD $ZM $DHR $ROKU took profit stop on $ZM this morn, and sold out of $GOLD call. I decided to heed @Dan's advice and not get chopped up. Only closing positions in live account and watching for signs of a real buyable dip while being wary of potential bull traps. I am practicing using my paper account. traded $AMZN $ZM $FNV profitably. Small losses in $GILD $TDOC $SKF $SDS. Only long another tranch of $ZM into the close. Practice makes improvements (not perfection)!
debeers: $PCG-So the governor who allowed the utility to neglect the trimming backof the overgrowth decided today that having plead guilty to involuntary manslaughter PCG had suffered enough. Stock rose 12% today. if i didn't see it, i wouldn't have believed ...
success: @mariner $SPXL $SPXS $TQQQ $SQQQ $T $IBM $ABBV $CVX $XOM $BA $VZ great thanks . . I will add these to my list . . spent a few hours on this so far
mariner: @success $SPXL $SPXS $TQQQ $SQQQ Here are five large cap stocks with dividends exceeding 6%. $T--7.31; $IBM--6.79; $ABBV--6.86; $CVX--8.69; $XOM--10.63. Given the current environment the yields may continue to increase, but they are already at historic levels. Danger has certainly not passed especially for the oils given the current oil price war, but should it come to a prompt end one would think prices would rebound. Of course, dividends could be cut, but all are solvent and not in the kind of need that $BA is for potential bailout. Another quality company with a reasonable dividend, but below your 6% mark is $VZ at 4.75%. Another place to look for high and relatively stable dividends is at preferred stocks. Most of them however have also traded down in this environment, albeit by a good deal less than the general markets.
shoredriver: $BA...thinking of adding another chunk here at say 98 and selling the 3/27 105's for around 10.25...do the maff....
bigbartabs: @shoredriver $BA ... bought a full position this morning. The government will not let this fail. If I'm wrong, I will know quick.
scottrades: Short term Squeeze on $BA.
ReneeH: @scottrades $BA thank you Scott! was literally just going to ask you for confirmation on this one. Lookin' nice, love me a good squeeze.
shoredriver: @scottrades $BA ... been rolling and selling the fat weeklies.......$$$
issues: @scottrades $BA I put in a limit order for $90
bigbartabs: @shoredriver $BA ... I didn't hold it long... when the market started falling apart.
scottrades: @ReneeH $BA Total reversal...
CraigReynolds: @bigbartabs $DAL I have a close friend that buys for the long road. 80 years old, and buys for long term???? Is down $200/share in $BA on several hundred shares? My encouragement to him without losing his friendship now, "I feel your pain". My account from the beginning of the year is a little down before the start of the year and I feel pain. There is pain and Pains. Buffet for some reason, I don't believe he is feeling pain, my take. Be good and enter wise my friend.
DAN: ...
$BA -- The govt WILL bail out $BA. Guaranteed. I remember TARP. $13.4 billion to GM. Think the US is going to let BA go under? Not a chance.
$DJT -- Higher low.
$NDX -- Close at high end of the range
$COMPQX -- high close
$MDY - New low today
$ ...
Herb:
shoredriver: $BA.....bought just under 105 sold the 3/20 105's for approx 9.75......
86944T: @shoredriver $BA covered or naked?
shoredriver: @86944T $BA pretty evident by post...BOUGHT@price and sold options against....does that denote covered in your realm?
humble: @shoredriver $BA Not everyone is as brilliant as you....Stop being a donkey. SMM is better than that
mradams0621: $BA if this can fall from $440 to under $100 in a handful of days and starts the "going under" chatter, which it can't cause it's "to big to fail", so the Gov will try to save it, can this be viewed as an opportunity? How about the REITS and BDC's like $MAIN, $DSL, $NRZ, $NLY, etc. Who is going to bail them out?
phgruver: @mradams0621 $BA $MAIN $DSL $NRZ $NLY A little common sense. The govt. is not going to cancel all mortgage payments, nor are they going to write off all SBA loans. There may be some "adjustments" that will need to be made, but, once the crisis has passed, accumulated debts will need to be repaid. The REITS and BDC's may be in for a tough year, or two, but they'll be OK in the long run, once the panic subsides.... I bought $HST right after 911 for around $7/share. I sold part of it, a few years later for $21. Just saying....
Jazman0013: @mradams0621 $BA $MAIN $DSL $NRZ $NLY Still long and hurting now in $NRZ. I had sold a decent portion early. Evidently, not nearly enough
debeers: $BA doesn't have enough trouble. Now the Brazilian government wants to "revisit" the Boeing Embraer deal.
spmeyers: @shoredriver $BA yeah, the debt > buybacks game has been a big source of demand in recent years; there is LOTS of BBB debt in the corporate bond world; not as bad as the sub-prime toxic waste, but bad enough when the manure hits the fan
PhilHarmonic: $BA Down 73% from it high. Some folks must be hurting.
tnt: $LYFT $BA $TSLA all just getting smoked
coldevinc: @PhilHarmonic $BA Why anyone even held Boeing after the second plan crash is beyond me.
jr3345: @PhilHarmonic $BA was a long term hold in my IRA since 1997. First purchase was @ $57. Added over they years with the last purchase @ $200. Sold way OTM calls many times over the years. Hated to do it but my stop @300 was hit. Sold all. Glad I did. As @Dan says....Cash is a position.
DAN: @jr3345 $BA Great job, jr! Long term hold...and had a stop that took you out before the selloff really got out of hand. You didn't top tick it by any means...but you stuck with your position for over 20 years. The stock is now back to 2016 prices. That's a lot to give back by just holding the stock. Proud of you.
Forexpro: @michaelH Hey, MichaelH, I'm well removed from the fray now - I rarely even speak to anyone still employed at $STT, as most of my cronies are retired or have moved on to other things - but I think that your surmise is a goodly part of the explanation. A lot of companies are busily drawing down their credit lines, a la $BA, creating some short-term disequilibria. It's always something. Take care, and all the best! P.S. Asked a reliably informed friend, who noted that $BLK has advised companies in which it has a sizable interest - that would be a lot of large companies - to draw down the maximum possible on their revolving bank credit lines.
michaelH: @Forexpro $STT $BA $BLK Out of prudence Ive put some of my cash hoard into 3 month CDs which are insured. Hope your day is going well. ps did you notice how well utilities are doing today?
Forexpro: @michaelH $STT $BA $BLK Hi, MichaelH, Cash being a position, I think that it makes a lot of sense to be in CDs, even though, as you're aware, the yields aren't all that high at present. I did indeed note the turnaround in $XLU. If the companies concerned are able to keep the dividends flowing - a huge "if" - they should be bargains. Have a great evening!
infocus: @debeers $AAPL $UAL $BA $SDOW $SPXS $SOXS $SKF $JPM #Short Form: That's correct. In 2007 I was long lots of Gold thinking people would be buying. It became an expensive lesson. It sold off, a LOT, because people were selling whatever they could, and Gold was what they could sell. Ouch! Expensive lesson learned. Don't loose your dough.
debeers: ...
It doesn't matter when $BA gets approved, the airlines themselves will push out deliveries.
I think we're gonna have a Richard Rodgers type of day:
Don't--- throw bouquets at me,$SDOW-
Don't---- please my folks too much,$SPXS
Don't laugh at my jokes ...
drmike54: @debeers $AAPL $UAL $BA $SDOW $SPXS $SOXS $SKF $JPM VERY SHORT FORM: As an emergency department doc for the past 40 years, I find not just social distancing, but the world's response to the Corona virus 'oxymoronic'.
Visit the Trading Forum to join in the discussion.
| | |
| --- | --- |
| Stock Price | $USD 180.81 |
| Change | 0.00% |
| Volume | 41,792,200 |
Boeing Co, together with its subsidiaries designs, develops, manufactures, sells, services and supports commercial jetliners, military aircraft, satellites, missile defense, human space flight and launch systems and services.
Request Video of BA
Already a member?
Sign in here.
Earnings
July 22nd, 2020 - 2020 Q2 Earnings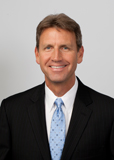 Dan Fitzpatrick
Stock Market Mentor gives you EVERYTHING you need to succeed in the market; all in one place. How easy is that? Dan Fitzpatrick and his elite community of traders share trading ideas, strategies and much more. Dan Fitzpatrick--a world class Technical Analyst, trading coach and regular CNBC contributor--gives you access to all of this with a 30 day trial membership for just $7.77. Get started TODAY and start trading better TOMORROW with the following premium content:
Nightly video Strategy Sessions with a game plan for tomorrow
Got a stock you want Dan to look at? Just ask.
Patent pending video alerts instantly delivered to you when one of Dan's trading signals is triggered. This is not your typical price alert. This is a short video explaining the action you need to take to make money. No more "Woulda, coulda, shoulda"
Access to over 71,800 stock analysis videos
Access an ever expanding library (71,800) of educational videos that will save you time and make you money
Join a team of friends and traders that have one thing in common; a burning desire to succeed.

Become a Member Today!
Gain immediate access to all our exclusive articles, features, how-to's, discussion group and much more...
Satisfaction Guaranteed!
Your Stock Market Mentor membership comes with a 30 day, no questions asked, 100% money back guarantee!