The Boeing Company (NYSE:BA)
Bands Volume 200 SMA 50 SMA 20 SMA Videos Alerts Articles Events

bRobert: $BA seeing follow through. Took the trade . yesterday. Looking for $350+
indigo1948: @bRobert $BA - in at $329.00 for swing trade.
debeers: $BA-New Navy contract 999 million. $BA has new computer training for its new software and IF the international airlines ok it, it will be flying by year end on the MAX. We'll know more after the conference on Sept.11th. No cancels on the MAX 777.
bRobert: $BA . $350 . target 1 acquired
bRobert: $DFEN . swing trade W in motion . Easier with $BA . contributing
debeers: @bRobert $BA -With 1 more Navy contract in addition to the one they got today, $425 with 2 more 450 is the appropriate target. The military budget is a record and it's in place and cannot be changed as it passed. $450 should be good as there are over 30 more contracts still to be let.
baronp0329: @debeers $BA $BA weekly Calls are blowing up, Aug 23 & 30. Long Aug30 350 Calls at 2.60 today. BTW, thanks for your post on BA fundamentals. Very insightful.
bRobert: @debeers $BA When the clouds clear, plenty of upside . Chart still in repair mode
debeers: $BA$BOOT$TGT$BX/$TGT-all working. All that can diversify away from China. $TGT has figured out how to make business not only profitable but welcoming to the consumer. $BOOT-got other supply chains, $BX finds a way to make money when most other financials cannot. However, do hold $MA and $PYPL neither having the best of days but both will solidly beat their numbers-
tkcoretrader: @debeers $BA Thanks for the info.
debeers: $RH-silly me--forgot all about this great operator. Reporting j iust after labor Day. I'd give you the exact date butthe co hasn't posted it yet. Thinking the 5th but i'll let you know.LONG THIS ONE AND $TGT AND $BA AND $BX
bRobert: @debeers $DFEN Now that $BA is pitching in. High weighting . Long
bRobert: $SPR . I added yesterday . $BA . pin action favorite $MCD . added a bit on thee pullback Long term hold . Strong uptrend
bRobert: $BA . $360 . W . target in play after $350 cleared These are short term trade targets . Large reversal pattern is in the early stages . Neckline $375+ . Head $320 . $430 . target . EARLY
tkcoretrader: @bRobert $BA If $BA breaks thru the 50MDA with MDA 50 crossing the 200 MDA at 360 then the uptrend should be locked in.
bRobert: @tkcoretrader $BA Nothing is locked in. Definitely a positive development.
Robert1965: @bRobert $BA Thanks for post brought back to my attention, missed my alert
bsafriet: $BA Boeing will inform FAA in September that the 737 Max is ready, hiring people, and expects the aircraft to be flying by early Q4.
bRobert: @bsafriet $BA Multiple Bullish crosses good for a trade to $350 or more $DFEN . can work to a nh with BA back in the starting line up. Bullish cross
indigo1948: @bRobert $BA $DFEN -swing trades on $BA have worked very well for me-back In again.
debeers: $BA- closed above the 3-8-17 ema's. And the conferenes are coming up wherein they will advise they are on target to deliver before year's end. $RH-rebought on the remodeling craze. RH is also a staging play for those wanting to sell their multi-million dollar abodes. Gary has found some other sources but, you know what/ He didn't need to. You are charged a sofa arm and a table leg to 1. Consult with an interior designer 2. Arrange for delivery at appx 1.5 times the usual moving rate 3. Arrange for the furniture placement 4. Of course you need new paint on the walls 5. You are not going to leave the same window coverings on are you? No, of course not. it stayed above the 3-8-17 with earnings due the 5th
champ: $SPY/$SSO just watching ---- Might get a continuation move this morning...$TNX, the 10-year is positive, up this morning. I did swing these new positions...$BABA, $BA and $GOOS.
champ: $HD, $PLCE $DRI $STNE $BABA $BA...all hanging around HOD....but dancing a little.
bRobert: $BA . short . M top . $315 . target 1 . $280 . target 2 h&s top . $260 . if the last shoe falls off $PXD . short . $105 . target $DRIP . $140 . $FXI . short Looking to add with throwback . $33 . h&s . target $TLT . leap calls . Long . Selling some premium
champ: $BA @ $326, #HOD, something is triggering this bounce today, shorts could be coving, trailing at entry.
champ: $BA...HOD, something is triggering this move, this stock has been working all day.
debeers: $BA-Vietnam is now leasing their planes from Air lease. News.
champ: @debeers $BA ---- #Thanks, I see that post now, plus that Max 8 simulator training, also Pilots can also train on computers.
debeers: @champ $BA #Thanks -They will have to have their asses in planes when all is said and done. Vietnam, Maylasia, will be the next avenues of growth as well as Africa.
debeers: @champ $BA -The news was out at 1am pacific.................
debeers: @Sluggo $BOOT/$BA - Everything you are saying is true for now. I am saying that it has ALWAYS paid to own it into a price decline. Counter intuitive yes i know. I am saying that there is no reason in an all domestic stock where they NEVER have to mark down prices more than 5% that you want to own it Sluggo. It has the best retail record off ANY stock and it is because their workboots are the best and their clients pay up. Do you know anything about the workers in the flyover states? PS-and yesterday Boeing was in a downturn as well.
Sluggo: @debeers $BOOT Not sure what $BA has to do with boots, but I am just going by the market reaction currently. I have to stick with my process. $STNE reported great earnings yesterday AH and the market tanked it. Am I going to argue with that?
Sluggo: @Sluggo $BOOT $BA $STNE What I am saying is, if you think the stock has great stats, go for it. I have to wait for the market to agree. Another example is $DIS. I gave it a long leash and finally decided that the catalysts are intact. The market just doesn't agree right now.
debeers: @Sluggo $BOOT $BA $STNE $DIS -How many competitors does $DIS have? In film, entertainment, subscription? How many competitors does Boeing have? ONE .Boeing will eventually get its stuff together and will do its best to tamp down expectations and then trounce them. I think its making a turn with the caveat that it gets the MAX flying approved by year end. Even as positive update in October would be fine with me. They also have a sizable defense business with the government.
bRobert: $BA . short still working . M top $315 . target . H&S . top . $290 .
issues: $HXL Hexcel stock is the IBD Stock Of The Day. The defense contractor offers a buying opportunity after rebounding from a test of its 50-day line. Hexcel earnings growth has been accelerating as aerospace and defense stocks are strong market performers amid the escalating China trade war. Hexcel supplies adhesives and composites for over 100 military aircraft programs including the Lockheed Martin ($LMT) F-35, the Boeing ($BA) F/A-18E/F Hornet and the Eurofighter Typhoon. It also provides supplies for commercial aircraft like the Boeing 737 Max and 787 Dreamliner. Hexcel Earnings Growth Accelerates Last month, Hexcel reported quarterly earnings rose 25% to 94 cents per share while revenue grew 11% to $609 million, both beating views. Despite reduced demand for materials related to the Boeing 737 Max, Hexcel said overall commercial aerospace demand remains strong. Hexcel also raised its dividend and full-year profit guidance.
bRobert: @issues $HXL $LMT $BA HXL . $90 . measured move target .
bRobert: $BA $320 M target . $EHTH 20d bounce continuation Well behaved $TRHC bounce reports 8/8 $66 reversal target
bigbartabs: @champ $BA $MCD #Market ... I ended up Friday as small as I've been in a long time. Glad I did.
bRobert: $TLT. This has been working all year. Long leap calls. $140. Target. Overbought. I may sell some premium against $GLD. Breakout. NH. $140/ $142. $slv $17+ Several shorts. $DRIP. $PXD. $SPY. Puts. $BA From last week. Raising stops
bRobert: $LMT . strong bounce I trimmed significantly on Friday . Wallet closed Watching things $XHB . H&s top . Triggered . $39 . target . Bounces will likely fail and are short adds Look for the bounce pullback instead of the pullback/bounce . $BA . $320 . M . target . $300 possible .Double/triplebottom $SPY . Gaps filled . Oversold . Expecting to see a bounce . from $287 area . Possible throwback towards $290 . Watching taking profits in some shorts
bRobert: $BA M $320 measured move $300 with broader range breakdown . The failed bounce at $350 (M bottom/trigger) was a good short entry. Double top at $380 with cover stop better I was playing tennis that day . Small short with cover stop >$341
champ: @cb #Market --- Buyers are being rewarded....$BA and $MCD
bigbartabs: @champ $BA $MCD #Market ... I'm guessing a lot of these buyers are traders taking one last swing, with a sell into the close... trying to soften the hits they took this week. Not easy when such radical swings.
champ: @bigbartabs $BA $MCD #Market --- Your guess is as good as good as the next guy. For me, I sure don't know. I only follow what seems to be working and honestly not many stocks are working...but many are bouncing.
86944T: $BA Has been working well as a 59 min trade. May be topping out now.
bRobert: $BA . $320 . target . M . top
bRobert: $BA Double top M measures to $320 Bearish MACD WEEKLY dip after failure to cross > 0
tkcoretrader: $BA Any comments?
bRobert: @tkcoretrader $BA Get out of the way. Keep on your watch list.
champ: $SPY---- Because of $BA, down -$13.00 points but dancing....the markets are down around 80 points or so, just on this one stock. Causing the markets to zig-zag.
stairm01: $BA Took a small options trade on the dip intra day. A short spec trade.
Sluggo: @michaelH $KTOS I am sure you know this, but this company has nothing to do with the aircraft parts or any parts for that matter. It is an aerospace defense skills provider. I don't want anything to do with aircraft parts until this $BA thing is settled.
debeers: ...
$BA- expected earnings 1.87/share and 18.55B. No one will give a crap.
All anyone wants to know is. When will the planes be flying again?

bRobert: $BA I would love a pb/bounce closer to the 50d. High base/reversal breakout target 1 $400 /$420 Long partial $SPR I will continue to add in scales on pb/bounces higher lows. post earnings 7/31 $100$105 target WEEKLY swing trade /investment with improving technical support
debeers: @bRobert $BA $SPR -Me too. I am hoping everyone is really irritated with Boeing and i think we have a real shot as the American pilots are already pissed off because their hours were cut.
CraigReynolds: @debeers $BA This may be the key that everyone that wanted to sell, will sell. Pilots love the plane I understand. $CAT $BA & Mueller will be the news of the day. Turn off the news sources, a good date for research and setups. Maybe study some of Dan's videos/wisdom. Have a great day.
debeers: $BA-369ish good to go.
Boeing (BA) reported Q2 results. Non-GAAP EPS of -$5.82 beat by $0.84. Revenue came in at $15.75 billion, which beat by $700 million but is down 35.1% Y/Y, reflecting the previously announced 737 MAX charge reducing revenue by ...
bRobert: $BA flag . Will look to add with green shoots. $400/$420 $SPR > 50d Expecting some back filling on this long term investment
DAN: $BA -- I don't know why you guys are so focused on Boeing. It just doesn't make sense to me. I'd rather make money than try to be right. The stock has largely been in a trading range (with a downward bias) since March. The top of the stock is $38 ...
shoredriver: @DAN $BA ..Amen......
MarketMaster: $CMG you hit $49 on the head. .!@CraigReynolds $BA
champ: @SAGCGP $ROKU --- Yes you should, I agree, need to be careful. This stock is one of those high risk dancer's. I'm holding a position also, many in the forum are very well financed and are able to take-on risk, in these type of positions, that zig-zag. However entry size is always important, less drama for many. The markets dance around daily and that is never going to change, it is all about #entry-timing and risk reward. Today the problem with the markets are mostly $BA, related. Other than that the markets are working. LOL
debeers: $BA- down pretty much as i expected on far fewer shares. BUT $DGAZ+8/96% and $LAD 11.36%. Don't get mad, get $LAD. You want the secret sauce? I am NOT going to spoon feed you the secret sauce.I don't enable sloth. $LRCX-In like a lion, out like a LAM Research, this will crush next Wednesday and you want to be in it. Up 3.00% but you ain't seen nuthin yet.
bRobert: @debeers $BA $DGAZ $LAD $LRCX Stellar job with $LAD $160 WEEKLY c&h target Backfilling required
debeers: @bRobert $BA $DGAZ $LAD $LRCX -thanks
champ: $BA $CAT $UNH. are mostly the reasons why the markets are down, other than that everything else looks mostly positive and I'm still holding $SSO. $SPY is still up $0.64, right below HOD.
Egmagur: $BA Fading into the close. Those numbers were atrocious, but what is really worrisome is the lack of clarity moving forward. They have an oligopoly and pricing power, but being at the sentiment of the FAA is an unenviable position. Closed my longs and started a small short position today.
Aksportsman76: $BA looks like it wants to move up, reports earnings tomorrow
debeers: $BA-FYI Nader on CNBC slamming Boeing. I get it.He lost family. He is tracing back the "mismanagement for years" and yet we heard nary a word from him before the horrific crashes. Nader, not an aerospace analyst or any other kind of analyst is predicting $200 price target. He feels the Congress is in slow motion. Boeing has testified three times already.
Aksportsman76: @debeers $BA just heard that lol took the air from Boeing's wings
snowbound: @debeers $BA .... the truth comes out a little at a time. Not the Country hit song either but the fact that corporate officers over-road their engineers in order to rush a passenger airliner to production that is aerodynamically unstable on climb-out. BTW, even Orville and Wilbur apparently had mastered that. Whatever ... as someone who pilots planes Nader makes a good point, at what point is BA management going to come clean and offer up their sacrificial lambs ? Unfortunately this story could become much darker over time because Corporate is stonewalling on the facts.
jeffslm: @snowbound $BA - $BA is in deep trouble would not be in the stock. Much happier being long $FB as I don't recall hearing that anyone lost their lives using it.
debeers: @jeffslm $BA $FB - Interesting that you should say that @jeffslm. There are actually hundreds of tweenagers and teens who took their own lives after being bullied on Facebook and i bet you had no idea about that didja?
debeers: $BA@snowbound- well, actually about a week ago, Boeing did offer up a sacrificial lamb: the senior vp in charge of the Max "retired to spend more time with his family." That is EXACTLY the phrase that corporate America uses instead of saying "Yeah, we canned his ass!" THAT news already hit.
snowbound: @debeers $BA ... I respectfully stand advised to do more homework and am patiently waiting for $BOOT to come in ... salutations, Will
CraigReynolds: @debeers $BA Interesting you mentioned this. Have a small position around $354, did see that. Reading all I can about the going on's. Today TOS has posted over 90 pieces of news about happenings. Hard to keep up. Your the best keeping us informed.
ginice: $BA Air Peace Boeing 737 lost its front gear on hard landing in Lagos Airport. Per TOS. Trade safe.
debeers: @snowbound $BA $BOOT ---gave you some new info that just hit on $BOOT with the caveat that we are each responsible for our own trades.
debeers: @snowbound $BA $BOOT -didn't mean to give you a hard time but since we all have a lot to do, you can read up pretty quickly on your stocks this way: go to their website and sign up for their e-mails.
tkcoretrader: @ginice $BA Ouch!
ginice: @tkcoretrader $BA You can say that again. I hope no one was hurt. Way to much headline risk for me to own this stock, for sure.
bRobert: $BA c&h like $400+ with trigger Holding over earnings Long term hold along with $SPR
bRobert: $BA WEEKLY Bullish MACD cross soon These make money $SPR Patient long. Scaling in . Very high upside
Wykeman: $BA. @debeers. I see the light!
coldmeco819: @Wykeman $BA what's the news on BA?
DrScience: $SPR coming off the mat as $BA will compensate customers for 737 MAX delays. From DJ Newswire: " Boeing announced a $5 billion after-tax charge to compensate its airline customers for delays associated with the 737 MAX grounding. That's a small positive for airlines who fly the MAX, and it may signal Boeing's growing confidence its troubled jet will return to service sooner than later."
bRobert: @DrScience $SPR $BA Good opportunities all around the sector.
bRobert: $DFEN Long Easy to move up when $BA pulling its weight $LMT coming off support High base pinching a bit. WEEKLY W $65+ target 1
debeers: @martyrb3 $BA -That news was available awhile ago............
bRobert: $BA testing top of range Traders take partials/raised stops. $420 with range breakout Long calls
bigbartabs: @bRobert $BA ... I too bought a half position of this yesterday. I like how it looks, and how its been acting after the worst possible news cycle for Boeing yet. All things end, including bad news selling. Maybe this is it.
debeers: $BA-@DAN (since i mentioned you)
Con-Grieving father slams Boeing
Pro-Korean Air places a 30 Dreamliner plane order and says it will lease 25 more. This is the corrected story.
My take: Congress has its hands full trying to pass a budget in the 5 da ...
Pcdentist: @debeers $BA "Casa celosa " good education.
debeers: $BA/$BX- I forget where i first purchased $BX--i have owned it for 5 years or so maybe even more. $BA added on the 2 big pullbacks 1 position at 333 and 1 at 355 (1/2 of the first).FD
debeers: $BA-Southwest and United not scheduling Max flights until 11/2.
Wykeman: $BA Boeing (NYSE:BA) says it will take a $4.9B after-tax charge in Q2, related to "potential concessions and other considerations" to customers for disruptions related to the 737 MAX grounding and associated delivery delays, which will result in a $5.6B hit to revenue for the quarter. Boeing says estimated costs to produce the aircraft in the 737 accounting quantity increased by $1.7B in Q2, primarily due to higher costs associated with a longer than expected reduction in the production rate. The charge, which comes to $8.74/share, would wipe out any profit for Q2, analyst consensus expected BA to book a $1.80/share profit for the quarter. Up 6 after hours. Looks like they like this!
debeers: $BA-@bRobert---After hours Boeing moves up 7.94. Why? Because there has always been an element of the known and unknown. $BA announced it was taking a charge of 4.9B for the 2nd Q to surround the losses of the MAX. Closed at 361.11 now at 369.00.
bRobert: @debeers $BA $BA is a matter of when, NOT if. Patience will be rewarded. Proverbial light at the end of the tunnel. $SPR . moving in lock step.
debeers: @bRobert $BA $SPR -I keep on reminding myself that every day. Sometimes it is hard to know if there is light at the end of the tunnel or if it an on-coming train.
Visit the Trading Forum to join in the discussion.
| | |
| --- | --- |
| Stock Price | $USD 366.44 |
| Change | -1.21% |
| Volume | 2,700,110 |
Boeing Co, together with its subsidiaries designs, develops, manufactures, sells, services and supports commercial jetliners, military aircraft, satellites, missile defense, human space flight and launch systems and services.
Request Video of BA
Already a member?
Sign in here.
Earnings
January 29th, 2020 - 2019 Q4 Earnings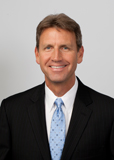 Dan Fitzpatrick
Stock Market Mentor gives you EVERYTHING you need to succeed in the market; all in one place. How easy is that? Dan Fitzpatrick and his elite community of traders share trading ideas, strategies and much more. Dan Fitzpatrick--a world class Technical Analyst, trading coach and regular CNBC contributor--gives you access to all of this with a 14 day FREE membership. Get started TODAY and start trading better TOMORROW with the following premium content:
Nightly video Strategy Sessions with a game plan for tomorrow
Got a stock you want Dan to look at? Just ask.
Patent pending video alerts instantly delivered to you when one of Dan's trading signals is triggered. This is not your typical price alert. This is a short video explaining the action you need to take to make money. No more "Woulda, coulda, shoulda"
Access to over 66,000 stock analysis videos
Access an ever expanding library (66,000) of educational videos that will save you time and make you money
Join a team of friends and traders that have one thing in common; a burning desire to succeed.

Become a Member Today!
Gain immediate access to all our exclusive articles, features, how-to's, discussion group and much more...
Satisfaction Guaranteed!
Your Stock Market Mentor membership comes with a 14 day, no questions asked, 100% money back guarantee!