The Boeing Company (NYSE:BA)
Bands Volume 200 SMA 50 SMA 20 SMA Videos Alerts Articles Events

debeers: $BA@Forexpro-I walked into rehab, immediately gave them all the $BA shares i got and still got got frisked. It was humiliating. Where the hell did they think i was hiding them??? It was also necessary because you can want a stock to go up and have all the best reasons for it but it doesn't matter if the stock slaps you around. i think if you get abused and stay you have only yourself to blame. So- because i respect him so much, not until Forexpro gives me the official okey dokey will i buy these shares again. Not worth it being confined in a starchy nightgown where they check in on you every couple of hours.......
PhilHarmonic: @debeers $BA I'm glad for you and hope you can beat your addiction.
phgruver: @debeers $BA I feel your pain. $BA beat me up pretty badly a number of years ago, back when they were trading below $100, and couldn't seem to get their act together. I ditched it and never looked back. I don't need that kind of excitement in my portfolio.
CraigReynolds: @debeers $BA Understand what you're saying. My mind process change over the last few months is just to let the chart do the talking. Amazing how smart the chart is. $BA has a lot of trouble, beyond my pay grade.
debeers: @CraigReynolds $BA -The problem, @CraigReynolds is that the news makes the charts, not the other way around, and i'm certainly not the only ex-shareholder to get whipsawed by good news one day and bad the next.
debeers: @PhilHarmonic $BA -Thanks, Phil
debeers: @phgruver $BA -U are so right.
debeers: @PhilHarmonic $BA -got the Reuters news feed before the story broke, Phil so no damage done. It will be fugly for a bit. When i'm released, I know i can count on @Forexpro.LOL
CraigReynolds: @debeers $BA I have been trading options on $BA and watching the news in my trading account, out now. News moves the stock for sure. Just watching the buyers/sellers and chart. I hear so many talking contrarian reactions to what they think is happening in the company. For sure, it is a closely watched stock and reacts accordingly.
shoredriver: @debeers $BA ...Well.... now the new 777's are doing the splits...as in their fuselage......
bRobert: @atlantadave3 $ISRG $MDB $AYX $ZS $DOCU $ADBE $SHOP $EHTH $TDOC $AMGN $DVA $PODD $TNDM $MELI $BABA $BX $KKR $CG $BA $HES $LMT $BCO $UAL $CLDR $TMO $CSV $LOW $SLX $STLD $X $XME $FCX $COST $TRTN $TPC Your welcome. This is a buffet. Pick the dishes you like the most. I'm not suggesting you gorge on all the offerings.. Top down approach. See what sectors are working Look for the best of breeds. and good low risk entries The best stocks can make it hard to enter. Stops/trailing stops Risk management is the first and second rule of trading. With markets at highs, be selective,
debeers: @sgr606 $ARWR -- Don't need it now. Safely esconced in a scratchy nightgown in the rehab facility. I won't leave till @Forexpro thinks i can be trusted NOT to buy $BA before it's certified. I refuse to believe Dennis Muhlenberg standing on the corner any more when he says "This won't hurt you little girl." I mean its not like i'm hanging out in a bad neighborhood........so few dealers on the Golf Course but then again, all it takes is one.LOL
tkcoretrader: $BA $FLT $DUK $AEP All have been winners the last 2 months. May God bless you all over the holidays! Drive safe.
debeers: $BA- so it turns out that a prior plane crash was't the fault of Boeing after all. 2 Russian pilots involved-1 sick 1 drunk. So i bought a skosh. @Forex---if i need to go back to Boingaholics could you take me back there??? I am asking you because you won't scold me and will be kind. Thanks in advance
Forexpro: @debeers $BA LOL, Lady DeBeers, Sure, should you feel the need, it's a date. :-) Here's hoping that all is well at your end, and that you're avoiding anything piloted by drunken Russians during your holiday travels.
dyip96: @Forexpro $BA True story. We were traveling back from Moscow to New York with stop over at Helsinki on a tour. We flew Aeroflot (Russian state airline) and there was no other choice. When it landed at Helsinki, all the passengers were clapping. And my wife and I were dumbfounded....Now we know...LOL.
Reif99: @debeers $BA I haven't read the story, but if the brakes fail in your Corvette it's still Chevy's fault regardless of how drunk you are. And they didn't ground the airplanes solely because of pilot error with no evidence of mechanical failure. In the end Boeing the company will be OK, but some of the people working there were criminally negligent.
coldevinc: @debeers $BA Wow. Where did you hear this?
debeers: @Forexpro $BA -Decided to grow up and checked MYSELF in
debeers: @Forexpro $BA - Only travel for me this year was to cook and drop off a Thanksgiving dinner at a church whose members looked hungry. Except for the pies as Costco can made them for less than i can buy the ingredients. They were home baked in their ovens not mine!Travel safe to you too!
debeers: @coldevinc $BA -This was a report by Reuters corespondent Alexander Morrow this am. Note to you: every time i post you want to know my source so know this----i can be wrong but NEVER and i mean never untruthful. i have no wish to upset either of us. Thanks
debeers: @Reif99 $BA -You are right----placing profit above safety was uncharacteristic of this co and 1 by 1 the folks responsible will be removed. of that, i have no doubt.
shoredriver: $BA... slapped by FAA ..again....
bRobert: ...
$BABA . $210 . target 1 . $250 . longer term
$BX . $60/$75 . MONTHLY c&h target . Same tune for a while . Long stock/Leap calls from way below
$KKR . pinching . $36 . $CG . $31 . target . took partials today
$BA . 2 year WEEKL ...
atlantadave3: @bRobert $ISRG $MDB $AYX $ZS $DOCU $ADBE $SHOP $EHTH $TDOC $AMGN $DVA $PODD $TNDM $MELI $BABA $BX $KKR $CG $BA $HES $LMT $BCO $UAL $CLDR $TMO $CSV $LOW $SLX $STLD $X $XME $FCX $COST $TRTN $TPC Thanks for all you do. I have learned, and made a lot from your posts. Many thanks!
bRobert: $SPR $100+ flag $BA ascending channel /flag $390/$440 Long for both flags to trigger $LMT flag $420 reversal /cup& h like/high base target $DVA $80 target Long from below Partials Stop under flag $CGC $CRON congrats to those who bought this reversal after completion bearish patterns It is still early. a reversal pattern continues to form $CGC hitting 50d /potential neckline $22 A pullback/bounce will have an inv h&s pattern in motion with a $30 target 1 Possible larger patterns may continue to develop as this matures . Baby steps I would wait for the pb/bounce Stop in place below green candle Add on confirmation of thesis with pb/bounces Higher highs/lows Momentum is a powerful force Changing directions . Position size is important Volatile
debeers: $BA-only news on my red headed stepchild today is that more than half of the Lion Air claims have been settled. $INMD-sold mine when a certain person requiring knee work sold his. $CI-just keeps plugging along.,
debeers: $BA-redheaded stepchild moving positively on orders. My crystal meth stock. its everywhere like the drugs but not good for you. I keep it so that i can remind myself to be more humble. My average cost on thi s one was some at 320 and some at 330 but it needed to move 3% off the high for me to chuck it originally. Apparently beloved the same way cow farts are, still it beats walking across the country. Long but won't be proud to be for awhile.
shoredriver: @debeers $BA ....ginger stepchild here.....hate my step's........
bRobert: $SPR flag $100+ long from double bottom $BA reversal $390/$440 Long calls
debeers: $BA-On Emirates order. Still in the puppy pound until the clearances come in but better than a punch in the mouth on a day like today..
bRobert: @debeers $BA Chart getting more bullish each day Rising channel Higher highs/lows WEEKLY close to top of channel Patience will be rewarded after 2 years of sideways consolidation in this duopoly member $390/$440/........
debeers: $BA-rises on aviation awards and sales at the airshow. Boeingaholic got sprung yesterday when averages held. had bought some at 320 and some at 330 when first averages tumbled and added a skosh more yesterday when averages held. Just got orders for the MAX of 6B. Copped the design awards as well.Long
CraigReynolds: @debeers $BA Who buys planes that don't work?
coldevinc: @CraigReynolds $BA Agreed. The more I hear about cracks and design flaws, I am not impressed. These plans are grounded for more than just a computer program reboot.
DAN: $BA -- This could be a problem. https://www.zerohedge.com/personal-finance/american-airlines-staff-begging-not-fly-boeing-737-max-planes
debeers: $CI/$BA/$RH-What's up today.$CI is the best run healthcare co in my opinion.
champ: ...
......$BA, could also help-out, if it gets that positive news in December, that it was talking about this week.
......Traders and Investors, really do need to be ready and be 100% focused daily. With watch-list targets and plans daily. If a new pos ...
bRobert: $UAL 20dbounce $96/$120 $BA flag trigger $390/$440 $SPR $100+ $BCO 20d bounce $94/$100 $TDOC flag $100 Short squeeze $EW nh $250 $ABMD $250 /$270 $ALGN $290 Look for these flag like to trigger . Long from below High targets $BEAT $50 phase 3 type
bRobert: $BA flag trigger $390 measured move target 1 Possible speed bump $375 WEEKLY chart BA has traded sideways for 2 years Despite having the kitchen sink thrown at it, it is still up nearly 14% for the year WEEKLY range breakout target is $460 Speed bump at $440 Long calls
bsafriet: $SPR nice move , wish I had bought earlier in the week. Bought a swing position at $92.15, PT is $100. Very dependent on $BA 737 Max situation.
bRobert: $LMT breakout continuation Look for pb/retest/bounce $400+ $SPR flag $94 target 1 $105 longer term Long $BA flag $390/$440
Wykeman: Waiting for $BA to give me an entry. NP yet
baronp0329: @Wykeman $BA Same here. Have a $BA alert at 369.25, Weekly chart Fib breach.
bRobert: @baronp0329 $BA Flag trigger > $370..................$390 target 1 $440 longer term Long partial along with $SPR $100+
baronp0329: @bRobert $BA $SPR Thanks Robert. Made good profits with Nov calls and want to get back in.
debeers: $BA-planes are being delivered so that when the okey dokey comes, they'll save a few weeks which is critical to them. I also believe that when the trade war is as over as it is going to get a plane order will be among the first things that will be required. If $BA and $AAPL are up, the market will advance no question in my opinion.
baronp0329: $BIIB, Breaking down. long Nov Puts $AMD, still working from the Flag (posted yesterday). Already took 1/2 profits on Long Nov Calls $BA, watch the 200d as resistance or if it breaks above for more upside. NP, STC Nov Calls for a nice profit. $ROKU, watching. right at mid-Bollinger. NP, already took profits on Nov Calls past 2 days and also Dec BuPS (Thanks @Dan). $TSLA, watching. NP, made good profits with Nov Calls last 2 days. Very extended. Seems overbought with RSI over 82 but as Dan said it could stay there for a long time.
bRobert: $SPR flag $95/$105 $BA flag Partners in crime $390+ to start / $440 longer term
baronp0329: $BA, Boeing Shares Jump After Planemaker Pegs January 2020 Return Date for 737 MAX https://www.thestreet.com/investing/stocks/boeing-shares-jump-after-planemaker-pegs-january-2020-return-date-for-737-max-15162387
CraigReynolds: @baronp0329 $BA Sure getting some love on the CNBC half time show.
traderbren: @baronp0329 $BA - ran up and bumped its head on the 50dma. I'd like to see it clear the 50dma and the 200dma overhead. Could see a run into year-end.
baronp0329: @traderbren $BA Agree with near term resistance, now above 50sma. Just day trading the Nov 367.50 Calls, in at 2.60, now 4.40.
baronp0329: @baronp0329 $BA $BA in Beast Mode! Just broke above 50sma, now close to breaking above 200sma of 369. Long Calls.
DAN: @baronp0329 $BA Not saying that this won't happen, but I don't believe a thing Boeing says about this. They've been caught burying reports and providing differing data to various public agencies. FAA vs. NTSB. Them saying "we target certification this quarter..." is like Elon Musk saying, "We expect to be consistently profitable...." I'll believe it when I see it. And if the market really believed it, the stock would not still be trading below the 200-day moving average. Again, I have no edge on whether this is correct. When I first started trading, I used to believe the news. Now, I am a skeptic...because I used to believe the news.
baronp0329: @DAN $BA Totally agree with you Dan on the "BA news" and that it has a high likelihood that it may not happen. But my trades are based on price action and volume, not on possible news. And BA is a day trade and I have control on my Risks. Only a very small trade. BTO 20 Nov 367.50 Calls at 2.60, already took profits on 1/2 position for 5.75 for 120% profit. Will close
champ: @baronp0329 $BA --- News moves the price action and the volume....News moves everything..and the markets moves off of either positive or negative news. However, investors don't have to believe the news, to make nice profits off of the News.
Kristine: @baronp0329 $BA - Nice trade! I too caught the day trade with the Jan 300 at 55.75 and out at 71. It would be nice to catch one like that more often.
baronp0329: @champ $BA Champ, As the saying goes, "To each his own". Traders must trade their own style and keep improving. So, what do you do if you have some news (positive or negative) but there is no commitment by Traders via Volume and Price? Then the news is useless. There has been so many fake news lately, that traders do not believe them any more and prefer to wait for Price and Volume to tell them when to join the trade. Just my simple opinion. Good luck with your trades.
baronp0329: @Kristine $BA Thanks Kristine! Glad you also made some good profits with BA Jan calls.
champ: @baronp0329 $BA ---- Traders/investors, have to be able to #filter the news and the news is all about the #source. I had a post on the definition, of what Fake-News might be,....just click #Fake-News-Reporter, or see 11/2, to see what traders or investors #might want to look for.
baronp0329: @champ $BA #filter #Fake-News-Reporter #might Agree on the filtering the news. But you have not answered my question: "Do you still trade off the news from a source the you believe in without Price and Volume?". I would not trade based on news along, I prefer to wait on Price and Volume. Besides, I read this morning post from a Mentor that has taught me an incredible amount on trading: "If you are prone to trading off headlines, I suggest that you avoid them at all costs. I listened to Irush Peiris' excellent IBD podcast yesterday as I was exercising. He was interviewing Tom Dorsey, of Dorsey Wright. Tom was talking about the advantage you have when you just look at what's actually happening rather than the news flow."
champ: @baronp0329 $BA #filter #Fake-News-Reporter #might --- Simple, I'm very picky....in the forum over the years, the term, smart money and dumb money traders, has been used many times before. Not all traders are the same, some are smarter than others.
jwstich: @champ $BA #filter #Fake-News-Reporter #might Till they are not.
baronp0329: @champ $BA #filter #Fake-News-Reporter #might The quote I posted earlier about news flow is from @Dan...
champ: @jwstich $BA #filter #Fake-News-Reporter #might --- Know-one is 100% but some are around 80-85% on entry and sells. The key is...speed, it's timing for both in and outs.
champ: @baronp0329 $BA #filter #Fake-News-Reporter #might--- I know, and now for me, I'm moving on.
DAN: @baronp0329 $BA I'm with you on that, baron. You've got a great approach! Focus on the price/volume and not the news. Great job!
champ: @DAN $BA -- Alerts work...
baronp0329: @DAN $BA Thanks Dan. Just trying to improve, learn and modify my trading style with the current market conditions.
jwstich: @champ $BA #filter #Fake-News-Reporter #might Thank you for your response. I always read your posts and think you are a very smart and astute trader and wish I were able to do as well. However from your posts, I know you do work very hard in order to do this.
champ: @jwstich $BA #filter #Fake-News-Reporter #might --- Thanks but it really is about being able to recognize timing, with speed on your targets. And Yes, all the work is done... when the markets are closed, need to have targets.
snowbound: @baronp0329 $BA #filter #Fake-News-Reporter #might I have been following CHAMP's reasoning since I was re-born back into the FORUM and clearly NEWS tees us up for Vol and Price as to my observations . Be there or be square ...what seems much more problematic is understanding market reaction and how the law of unintended consequences will reverberate . I'll never view NEWs cycles the same again i.e. I now have a much more ADULT grasp on how NEWS cycles will LIKELY present opportunities in Price and Vol . Even having contingency strategies for unplanned news events can be vastly productive even if its as simple as setting a stop limit in which Vol is not indicated . IMHO snowbie
baronp0329: @snowbound $BA #filter #Fake-News-Reporter #might Nice post Snowbound. I respect @champ trading style, works hard with his research and seems like he has been profitable for a long time. But with the current market environment, I prefer to let Price and Volume dictate my entries and not just the news.
snowbound: @baronp0329 $BA #filter #Fake-News-Reporter #might Yes , that's the magic of the FORUM . The whole can be much greater than the sum of the parts . Will
DAN: @baronp0329 $BA I think you're doing great. Way to go.
champ: @baronp0329 $BA #filter #Fake-News-Reporter #might --- #Recap, follow-up post, back to that #News event, that triggered that $BA-trade, now that the markets are closed.
......Yes, now you said it right, that you prefer to let the Price and Volume di ...
bsafriet: @debeers $BA What did I do this time (or didn't do)????
debeers: $BA@bsafriet-Welcome to my world. Just when i earned my first chip from Beingaholics anonymous! The house is yet to come, which is the last and DAY 2 of the hearings and the house will be tougher. After that, things should look up in my opinion but the FAA will be a whole lot less cozy from here on out. Dennis M. finally mastered the 2 C's--"-he was was calm and contrite" which is what i wanted to see. He could have asked me how to do that as it seems i have to do that all the time.
debeers: @bsafriet $BA ---Nothing. B. Just my timing because i didn't want to get back in until after the hearings and we have a 2nd day in the House now. That might make this one look like a piece of cake, we'll see.
debeers: $BA-McCallister doesn't equal Muhlenberg even though McCallister's firing was warranted. Production down over 50% which the price still doesn't reflect.
DAN: Good morning. The S&P is set to open slightly lower today. Caterpillar ($CAT) missed estimates and Boeing ($BA) had mixed results Cat's down and Ba's up -- but not enough to make a difference. Regarding Boeing, I suspect that this stock will b ...
traderbren: $BA - just fyi - to close the gap from 10/18 with the move this morning.
debeers: $BOOT-Sold half. Up big on the stock want more cash on hand as the hearings ramp up. FB today but $BA in a week and the hearings will knock $BA down unless Muhlenberg goes before hand. NP in FB
DAN: ...
Again, I encourage you to post a LIST of your stocks. Don't just make a string of posts, each of which is about $BOOT, $LAD, $BA, or whatever stock is moving in your direction. Make a list. Timestamp the bitch! And be accountable. Let others hol ...
champ: $SPY, nice close, almost right on HOD. Traders are still in charge of these daily market moves, the zig-zags. .....$BA, had a nice trade on the open but traders took those profits and then going into the close, new swing traders moved-in and they are looking for a mother nice move, on the open.
debeers: $BA-says it will maintain divvie. No touch until after Maxine on the 30th and a unified standard for ops between ITA and FAA..
success: $BA are earnings pre market or after market close tomorrow
debeers: @success $BA -Pre.
success: @debeers $BA thank you
issues: @success $BA would this be a head and shoulders pattern?
success: @issues $BA not sure . . I guess I don't see it
snowbound: $BA Boeing replaces head of commercial airplane unit amid 737 Max crisis https://tinyurl.com/yypqdw3y . I know its not news that there is a 737MAX problem but quoting the article "Boeing has developed a software fix for the program, but regulators haven't yet signed off on the changes, a move that would allow airlines to start flying the plane again." To reflect, the problem is that the air-frame is aerodynamically unstable especially on climb-out .... they aren't talking about fixing THAT, they're still talking about fixing the software which is actually the fix for the air frame problem. Keep your eye on the ball.
sierramp: @snowbound $BA Other than listening to a dissection of the two accidents and the FAA recommendations I'm not familiar that anyone has claimed the air frame is aerodynamically unstable. Who is responsible for stating that?
snowbound: @sierramp $BA Pilots are saying it. I would have to resurrect articles but it goes to the larger engine housings and the way they altered the landing gear. The plane gains nose-up lift on climb-out ... it is "aerodynamically unstable" in an engineering sense. They use CPUs to keep military stealth aircraft aloft but using it to keep a civilian airliner flying is folly from an airmen's perspective. To the BA execs I'm sure it all made sense to their bottom line but this is the result.
JoeTrader: @sierramp $BA I read that too...lots of Engineering and Pilot Blogs out there.
debeers: @snowbound $BA -i am trying to thread the needle here now because i sold my few remaining shares after going to Boingaholic rehab. One by one the folks who f'd up are getting canned which i personally find very very good for the co and for the airlines. i'm gonna listen to the call tomorrow morning and being intellectually awake at 4 am is no small feat to go thru the numbers and then the call following. I still see no real reason to be back in until the hearing on the 30th. $CMG- OOOOOOOOOOOHH!! i could just eat this one up.Digital ramping.25 new locations. Muy Guapo!!
snowbound: @debeers $BA $CMG Agreed, Mexican sure does sound good right about now. Looking for a PB $CMG to go LONG. I love your posts, debeers, never stop. Will
sierramp: @JoeTrader $BA Thanks for the reply. I'll look into it. I hadn't heard that before.
snowbound: @sierramp $BA Sorry to be the messenger but as far as I can gather from extensive reading that is the problem. Execs were aware of push-back by the engineers and the pilots in the way they certified the air frame which was essentially exploitation of an FAA "loophole". In my mind the real difficultly is in how FAA inspectors and management process this because government regulators loved giving BA the green light until this. Now they have careers of their own to think about even when the safety of the flying public is of lesser value to them. Its a literal quagmire.
Visit the Trading Forum to join in the discussion.
| | |
| --- | --- |
| Stock Price | $USD 280.19 |
| Change | 0.00% |
| Volume | 1,146,680 |
Boeing Co, together with its subsidiaries designs, develops, manufactures, sells, services and supports commercial jetliners, military aircraft, satellites, missile defense, human space flight and launch systems and services.
Request Video of BA
Already a member?
Sign in here.
Earnings
April 22nd, 2020 - 2020 Q1 Earnings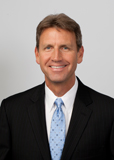 Dan Fitzpatrick
Stock Market Mentor gives you EVERYTHING you need to succeed in the market; all in one place. How easy is that? Dan Fitzpatrick and his elite community of traders share trading ideas, strategies and much more. Dan Fitzpatrick--a world class Technical Analyst, trading coach and regular CNBC contributor--gives you access to all of this with a 14 day FREE membership. Get started TODAY and start trading better TOMORROW with the following premium content:
Nightly video Strategy Sessions with a game plan for tomorrow
Got a stock you want Dan to look at? Just ask.
Patent pending video alerts instantly delivered to you when one of Dan's trading signals is triggered. This is not your typical price alert. This is a short video explaining the action you need to take to make money. No more "Woulda, coulda, shoulda"
Access to over 68,400 stock analysis videos
Access an ever expanding library (68,400) of educational videos that will save you time and make you money
Join a team of friends and traders that have one thing in common; a burning desire to succeed.

Become a Member Today!
Gain immediate access to all our exclusive articles, features, how-to's, discussion group and much more...
Satisfaction Guaranteed!
Your Stock Market Mentor membership comes with a 14 day, no questions asked, 100% money back guarantee!