Ball Corporation (NYSE:BLL)
Bands Volume 200 SMA 50 SMA 20 SMA Videos Alerts Articles Events

CraigReynolds: $BLL Was waiting for a pull back but added a little more to my position. Like the way stock is acting and have been accumulation since the first of year.
indigo1948: @CraigReynolds $BLL Good move unlike mine when I sold at 52.00 and some change. Hold on to this one. I will re-enter if we ever get a pullback.
CraigReynolds: $BLL Believe it wants to move higher. Own and added during the last few weeks, looking at adding again.
DrScience: $BLL Investors aren't being moved by a price target increase to $60 (from $56) at Wells Fargo. Stock consolidating the after-earnings move. Writing MAR 55 Calls against stock positions works here while the 50 DMA catches up.
DrScience: $BLL Sold MAR 55 Calls @ .89 against stock. Downgrade to Neutral (from Buy) at USB this morning, PT $58, taking some air out of the stock today after a PT raise, $55 to $60, at BMO Capital earlier in the week.
CraigReynolds: @DrScience $BLL For my information for selling a call, you don't believe stock will go above 55 by March. I know it depends on entry.
DrScience: @CraigReynolds $BLL Since the beginning of the New Year, 45 days, the stock hasn't closed below the 8 EMA. In this case, I sold some a few days back to lock in a profit. and I think that, with the major indices at resistance levels, the downgrade makes the stock more susceptible to selling pressure. I could be wrong, but earnings release is in the rearview mirror, and I'm unaware of the next big catalyst. This is more a defensive CC than to replace a meager 10-cent dividend (.78% yield). If we get some sideways action here or a pullback to the 50 DMA into April, I'll be happy to buy some more, or sell puts if the price is right.
CraigReynolds: @DrScience $BLL Thank you. I sell CC with hopes stock is called generally short term. I have had luck but never over earnings. Been burned a few times.
CraigReynolds: @DrScience $BLL Re-studied what you said. Thanks for the teaching. This old man learns slow but I get it.
indigo1948: $BLL Appears to be up pre-market by a little over 5 per cent on light volume. I did not see any news.
debeers: @indigo1948 $BLL -Wellington management took a stake in it and lots of folks follow Wellington.
indigo1948: @debeers $BLL -thank you Lady debeers and I do concur on $BOOT - it should be covered. All the best in your trading.
debeers: @indigo1948 $BLL $BOOT -You are very kind. Will be in and out of SMM for a week or so.$BOOT stays!
indigo1948: $BLL Good looking chart but hard to buy at this level.
Forexpro: @gwenzee $BLL $BMS $CCK $SPY $SPX $CYRX

Hi, Gwenzee,

$BLL came up in a scan; like you, I like to know something about a company before I invest in its stock, and I went rummaging in the usual places (WSJ.com, Barron's, SeekingAlpha, MarketWatch.co ...
olveoyl: @gwenzee $BLL $BMS $CCK $SPY $SPX $CYRX $BUD Good morning to you both Gwenzee and Forexpro! Thank you for the updates on BLL. I have held this stock for a very long time. Gwenzee, they had sold their canning jar business a long time ago but, the logo is still on the jar to this day. I also have fond memories of my grandmother (also born in Italy) and my mother using the Ball canning jars. $BLL also has a small division in aerospace. I hope you both are doing well, I always look forward to your posts! Thanks again
CraigReynolds: @Forexpro $BLL $BMS $CCK $SPY $SPX $CYRX $BUD Dan introduced $BLL in one of his videos and was watching. Then in Barron's gave the summary you just gave. I have been buying small amounts at a time. Some of my shares were even stopped out. Right after Barron's article stock ran, did not buy smartly. I think I may have noted @gwenzee or may have been you posting about stock even earlier. Anyway, I'm sold about the cans used. Will try to be smart in my buys and look forward to the forth coming posts that will help with buying and selling.
Forexpro: Re: $BLL Hi, Friends, Obviously not at an ideal entry level - unless it just keeps on motoring higher - but RBC Capital, admittedly not the bulgiest of bulge-bracket firms, raised the price target to 60 from 55. The firm has a rating of "Outperform", aka "Okay to buy". Long, wish I owned more. All the best!
gwenzee: @Forexpro $BLL $BMS and $CCK have similar charts. No position in any but was looking at different charts this weekend.
Forexpro: @gwenzee $BLL $BMS $CCK Thanks, Gwenzee, The attached chart shows the percentage moves for each since the end of 2Q18, along with $SPY. You're right; the shapes of the charts are all quite similar. Over the past 20 periods, the correlations with $SPX are almost identical; $BLL is 0.90, $BMS 0.89, and $CCK 0.91. The 50 period correlations are 0.87, 0.92, and 0.94, respectively. Hope you're having a great weekend; all the best!
gwenzee: @Forexpro $BLL $BMS $CCK $SPY $SPX Thanks for the chart info. You have BLL. Are you in any other packaging stocks? Any idea why they seem to be doing so well recently? Need to dig deeper if I intend to buy. The only packaging stock I have is $CYRX which is in a totally different area. I seem to be rambling. Sorry about that. Just typing as I think. Wishing you a great weekend, also.
indigo1948: @Forexpro $BLL - I to am long with $BLL and looking for a pullback to add to my position. $FAST was another long that I had that was marching upward as has $BLL until and last three days - stopped me out with a nice profit from back at the $53.00 level. It may be one to watch for a position on a pullback to $58.00 and some change - all the best.
CraigReynolds: $BLL Been adding a little the last couple of weeks at times, to this bouncing ball. So much in the news, all good. Extended and looking for pull back to fill position. Above 50 and 200dma. Earning behind for a while.
steve71: @CraigReynolds $BLL Good one. I read an extensive Private Equity analysis of that space - both public and privately held companies. The conclusion was that hybrid metal container manufacture is hard, competitors are few, growth and margins are good. Not specific to Ball, but for the entire growing industry.
CraigReynolds: $BLL Close to BO. Been adding slowly. Will add full filling if it continues.
indigo1948: @DrScience $EA $TTWO $ATVI $TCEHY -off topic -are you still involved with $BLL? I wanted to thank you for your posts on this one as I got involved with puts and now am long the stock-many thanks.
DrScience: @indigo1948 $BLL YW! Still holding stock, but would like to see a pullback to $50 to add short puts.
CraigReynolds: $BLL moving
DrScience: $BLL offering up a last, gotta-get-in earnings gasp? Tombstone doji an hour into the day. Sold some @ $53.00 (round number kinda guy!), 22% on the run from entry after Christmas.
Forexpro: ...
$MSFT isn't crashing, but neither is it up, and I'm fairly long - albeit from much better levels, this has been a rare multi-year core position hold - and only partially protected by a short calls. Anyway, getting the usual litany of two buck price ...
CraigReynolds: $BLL making strong come back from earnings down time.
PJMR11: @CraigReynolds $BLL Looks like plenty of resistance above. Becomes interesting over $51
CraigReynolds: $BLL What started out as a 59 minute trade is turning out to possible becoming a core position. Bought and sold half, will hold the other half and see what this give company have in it.
DrScience: $BLL As @Forexpro noted. the company had a slight miss. But, the stock has made a pitstop at the 20 DMA, got a tune-up and now chewing through resistance. We could see a new 52-week high. Conference call is ongoing, but plan to give shareholders a billion bucks in 2019 -- about 3 bucks per share -- appears to be helping move the stock. Of course, share buybacks are the bulk of the plan, and would remove about 20M (6%) of the stock from the float at current prices.
Forexpro: $BLL Hi, Friends, As @DrScience predicted, a nice close from $BLL puts it at a new high. All the best!
debeers: @Forexpro $BLL -Congrats!!
Forexpro: @debeers $BLL Thanks much, Lady DeBeers. Makes up for some Mister Softee mishaps. Hope that all is well with you; have a great evening!
indigo1948: $BLL - mentioned by Forexpro and Dr. Science - thankyou to both.. Nice chart with steady climb since December 26th. Earnings tomorrow and am holding a small position over earnings.
DrScience: $BLL for the 5th day in a row... new all-time high. Earnings next Wed 1/30.
Forexpro: @DrScience $BLL Thanks, DrScience, I wasn't all that happy with yesterday's price action, but it appears to be over that case of the sniffles today. Hope that you're well, and thriving; all the best!
Forexpro: ...
Sometimes it works, and sometimes it doesn't, but today, a buy stop a tick above the high established in the first 30 minutes of the regular session proved to be a good trade (a buy stop at 2641.25 got me long at 2641.50). Up to that point, there ha ...
DrScience: $BLL new all-time high. Earnings next Thursday, 1/31.
indigo1948: @DrScience $BLL - just entered with fairly tight stop - will hold over earnings.
Forexpro: Re: $SEE, $BLL Hi, Friends, One more pick from Oscar Schafer in Barron's. Be it noted that another of his 2019 faves is $BLL, which has been covered in the Forum by DrScience and me for some time now. Be it noted also that except in rare instances, there are no references to charts or to technicals; Barron's panelists are overwhelmingly fundamentalists. All the best!
Forexpro: Re: $BLL

Hi, Friends,

Was there by any chance a piece out today suggesting that beer from cans might be more conducive to obesity than suds consumed from bottles? $BLL, which has been looking overbought, became less so today. A pullback to around 4 ...
Forexpro: Re: $BLL HI, Friends, With earnings still some distance away (Feb 6) this continues to climb higher. It's looking extended, and I certainly wouldn't be tempted to just open a long position at current levels (the stock is at 49.20), but neither does there appear to be any reason to just shut it down, and take profits. Surprised by the strength, though. Implied vol levels are dropping off a bit as the stock pushes higher. I'm still planning to look at a buy/write, possibly deep in the money, as the earnings date approaches. All the best!
indigo1948: @DrScience $PG - followed you on $BLL - very nice call. Also holding $PG over earnings and have the Feb $90 Purts
bRobert: @Forexpro $SPY $BLL $SPX Everyone is looking for the pullback. Increased put buying. A delay in the pullback would confound many. Suck in some more. Then a pullback . V recoveries several individual stocks
Forexpro: @bRobert $SPY $BLL $SPX Yup, bRobert, Would I be surprised to see the 61.8 percent breached, followed by a day or two of more or less frenzied buying, only to have the rug pulled out from under the collective feet of the new buyers? Nope, not at all; as you suggest, that may well be the way it transpires. The fun part is watching the pundits then put together a story to try to explain the events. Hope you're faring well as the year gets under way; all the best!
Forexpro: ...
The implication is that for a stock like $BLL, which is highly correlated with the $SPX, it might be time to take some profits and/or do as DrScience suggested yesterday, and look for protective option strategies. As earnings are approaching, I migh ...
DrScience: $BLL as spotlighted by @Forexpro a few days ago, this aluminum can manufacturer has moved back above the 50 DMA completing a bull flag measured move. Monday, Citi lowered their PT to $52, from $55, but maintained a Buy (of course) on the stock.

Ear ...
Forexpro: @DrScience $BLL $SPY Seems Like Sound Wisdom, Pilgrim, Not to mention, an excellent approach. Thanks, DrScience; hope all is well at your end.
indigo1948: @DrScience $BLL $SPY - not Forexpro but an excellent approach and one which I have now taken - thank you for the wisdom on this one.
Forexpro: Re: $BLL

Happy New Year, Friends,

Here's to a great 2019 for all here. I had a very subdued celebration, got up early, and turned on the Everton-Leicester soccer match, which was so shambolic that after ten minutes the announcers were suggesting th ...
CraigReynolds:
indigo1948: @Forexpro $BLL $SPX - Happy New Year and best of luck to y our patriots until and "if" they meet the Bears - of course that would be the Super Bowl and such dreams have a way of getting crushed in my ton very rapidly. I have owned $BLLin the past and very unwisely sold it and took it off my radar screen. I believe it is an investment stock for the who have patience and a long term horizon. All the b
indigo1948: @Forexpro $BLL $SPX - ending was "snood" -All the best for the New Year.
Forexpro: @indigo1948 $BLL $SPX And to you, Indigo1948, thanks. I've attached a better price chart of $BLL. It's in a downtrend on the daily, but (attached below) remains in a decent uptrend on the weekly. As you observe, this seems more likely to be a long-term hold than a rocket ship. Cheers!
Forexpro: @Forexpro $BLL $SPX And, the weekly chart ...
woodman: $BLL could be setting up.
DrScience: $BLL $SMGN $NOA $NTWK all have one thing in common: New 52-week high three days in a row.
champ: $FB $XPO $MLCO $PXD $FRAC $WPZ $BLL ----- Holding positions in these stocks into earnings. These 3... report in the morning $MLCO $FRAC $WPZ
champ: $BLL @ $43 ---- New #Spec Day and swing position this morning...could be a good Spec.?? and so far its working...large metal packaging manufacture, for the beverage, food, personal care and household products.. industries...take a look at their web site, with a market cap of $14.9b. UpGraded today by $USB, #before and going into Earnings on 11/2/am.. confirmed... with a new target of $50. Could have a nice slow earnings move, could break-out even more and move-up to around this 45-$46 level.. before....I'm guessing. Be aware..I'm chasing this morning but with trailing bracketed stops, in place.....HOD with a new ATH.
olveoyl: @champ $BLL $USB #Spec #before Just an fyi, this company has an aerospace division that makes up about 10% of this company
champ: @olveoyl $BLL $USB #Spec #before --- Yes, your right and Thanks, for pointing that out. This is a very large company, cyber security for the aerospace markets also, along with instruments and sensors, radio frequency systems and components, with a range of technologies and products.
issues: Now oil can shoot back up since I stopped out of $EOG $OIH and $XEC. As I typed in OIH I pushed enter too soon and fortuitously got $OI. Now that looks like a good packaging company. Probably some of you own it. $OI is in the same category as $BLL (IBD group 78).
ginice: @olveoyl $CRM Yes, already have my trailing stop below todays low with a tight leash for 25% of position. I'll try to pick it back up around the 20 dma on the rebound to replenish position. I still have $BLL too! Selling calls against it has been the trade. I only have 1/4 position now and I will sell it soon before the stock split on the 16th. Thanks! Trade safe.
olveoyl: @ginice $CRM $BLL Very nice!
olveoyl: $BLL This is a stock I have held for a long time. It has held that gap on on eps and now looks like it may try to eclipse that ath....I should of added at 77ish. @Dan or anyones thoughts here...does it look to go?
olveoyl: @olveoyl $BLL Ahem...No Olveoyl, it didnt break through ;)
olveoyl: $BLL what the heck! Stop for a breather. Jeffries drafts BLL as it's franchise pick??? What does this mean? Anybody? Its a packaging stock with 10% of the company in aerospace..
HooDat06: @olveoyl $BLL Apparently an earnings beat caused a run to cover by the shorts. "Franchise pick" just means Jefferies' research analysts are endorsing the stock. If you drink soda or pretty much any other canned drink, turn the can around to the bar code and ingredients, and you'll see Ball's stylized logo somewhere in there. I used to work in A&D for a bank, and we, along with everyone else on the street, told them they should sell the aerospace piece, but they have no desire to. It's such a small part of the company, it doesn't really factor into the trading valuation. Cool little division though - they have some nice tech there - would fetch a 10x+ EBITDA multiple pretty easily
olveoyl: @HooDat06 $BLL Thank you for explanation! (Franchise pick...simple enough) They have some very intelligent people working in their aerospace division ;) Thanks again!
olveoyl: $BLL a stock I have held a long time. Reported today the stock is up 10%+ at an ATH (thats all I have to say about that)
Trixie: @olveoyl $BLL looks to be coming out of a long base.. i think can see an inv' head + shoulders..
olveoyl: @Trixie $BLL Hi! I can see what you are looking at there on the I H&S. Perhaps there is something more to the story here that is not being fully disclosed. I really don't know. Thanks for your comments!
janner0814: Well, @DAN asked ppl to come to the forum for the ROBUST discussion; well here's my contribution (that I WON'T delete; since it's Dan's request to visit the Forum). Twenty three stocks with: >Price Strength Confirmation >Avoid List (all my avoids taken out) >Liquidity >Past Five days, positive volume bars: Interesting the retail stocks that have come on strong, e.g. TJX. Stocks are ranked per Trend Intensity for the past FIVE days. $BAX $TPX $GT $XLNX $CTXS $ALK $STLD $PBF $IMS $PLD $GPN $TJX $RHI $TSS $KATE $GGP $WU $SEE $BLL $QVCA $HRB $HOLX $ARMK
DrScience: $BLL rocketed mightily off the 200 DMA. Third day of three-day-rule bounce from the 50 DMA. Stock at POC on 6-month and yearly Volume Profile. Stock trading over 110% of average volume with the greatest volume changing hands since May. Could be a lot of IWMMB trading in this area, so watch for a pullback to 69 as a better entry for a longer-term trade. See OI on FEB 72.50 Calls. Huge volume bought on Ask @ 3.00 yesterday. (I didn't buy all of them, but I got me some!) Thanks to @olveoyl for the heads-up.
Trixie: @DrScience $BLL What is IWMMB?
DrScience: @Trixie $BLL #IWMMB I-Want-My-Money-Back!
olveoyl: $BLL I have owned this stock for a very long time. It is up 3%+ today. Trying to regain that 200sma on the daily. The stock was upgraded. Looks like a nice pattern on daily also...Perhaps look at its peers? Just another ticker/chart to look at
issues: Earnings tonight: $VRTX (we hold) $NXPI (we hold) $TSO (we hold) $PYPL $WDC $CAVM $BWLD $ANIK $VLO (holders) $AMGN (holders) $ELLI Earning Thurs: $ABMD (holders) $AET $ALXN $BLL $BMRN $BOFI $FDC $COP $CBM $CVRR $FLR $MOH (hold) article on Zack's http://www.zacks.com/stock/news/193774/4-health-insurers-set-to-beat-q3-earnings $MPC $NUS(Dan's brother work for NUS) $SBUX $SAM $UVE $VA Earnings Fri: $ABBV $BUD $CBOE $LPNT (I just bought $LPNT - good article on Zacks's (http://www.zacks.com/stock/news/181389/is-the-crowd-right-about-lifepoint-health-lpnt-stock), also$LPNT has Zack's highest ratings AAA!) and $PSX (Zack's rating BAA)
olveoyl: $BLL Nice move today! Up above bb. They look to report their earnings on 4/30. Volume is a bit on the light side so far i/d. This has been a long term hold for me.
Bridget: @Jadee I'm just looking at stock, not options, but these are the ones I like today: $NFLX, $CLVS, $FEYE, $BLL, $HP, $PPA, $V. Is that enough for you? :)
Bridget: $BLL breaking out of a triangle to the upside. Great uptrending stock that is giving a great entry point at $72 with a stop placed below the 50MA at $70.
Jadee: $BLL Watching Ball corp moving to VWAP for possible bounce
olveoyl: $BLL Stock hitting all time highs...just saying.. I do hold this in long term account. Oh happy day???
olveoyl: $BLL All time high. One to consider? They were recently awarded a contract by the US Navy. FD long stock
olveoyl: $BLL All time high. They have two divisions, one is packaging (you know the Ball canning jars) They sold this part of their business off. The other division is aerospace. I have held shares in this co for quite a while fd. The chart looks constructive.
Tricia: Notable earnings before Thursday's open $ABFS, $ABMD, $ADT, $AIT, $ALXN, $AN, $ARG, $ATK, $BC, $BEAV, $BEN, $BLL, $BMS, $BTU, $BX, $BZH, $CAH, $CAM, $CARB, $CELG, $CEVA, $CL, $CMS, $COP, $CRR, $CRS, $DFT, $DGX, $DOV, $DST, $EPD, $ERIC, $ESI, $HAR, $HGG, $HOG, $HP, $HSH, $HSY, $IVZ, $KELYA, $KEM, $KMT, $LLL, $LLY, $MAN, $MD, $MMM, $MO, $NOC, $NVO, $OSTK, $OXY, $PBI, $PHM, $PLD, $POT, $RGLD, $RTN, $RYL, $SHW, $TE, $TEN, $TKR, $TMO, $TWC, $UA, $UPS, $UTEK, $V, $VIAB, $VLY, $WCC, $WHR, $XEL, $XOM, ZMH
Tim S: Notable earnings before Thursday's open $AB, $ABB, $ACAT, $AIXG, $ALK, $ALV, $ALXN, $AN, $ASPS, $AVT, $BC, $BEN, $BG, $BLL, $BMS, $BSX, $CAB, $CAJ, $CAM, $CCE, $CELG, $CFX, $CL, $CLI, $CMS, $CRI, $CS, $CSH, $CVE, $CWEI, $DFT, $DLX, $DNKN, $DO, $DOW, $DST, $ELN, EQM, $EQT, $ERIC, $ESI, $F, $FAF, $FLIR, $GG, $GNC, $GNRC, $HERO, $HOT, $HSY, $ICLR, $IMAX, IP, $JNS, $KKR, $KMT, $LAZ, $LEG, $LTM, $LUV, $MCK, $MDP, $MDSO, $MGI, $MJN, $MMM, $MO, $NBL, $ODFL, $ORI, $PACR, $PCP, $PDS, $PHM, $POT, $PTEN, $PVR, $QSII, $RCI, $RCL, $RDWR, $RS, $RTN, $RYN, $SEIC, $SHPG, $SIRI, $SJR, $SLAB, $STC, $TDY, $TKR, $TROW, $UA, $UFS, $USG, $VCI, $VDSI, $VLY, $VNTV, $WAB, $WCC, $WRLD, $XEL, $XRX, $YNDX, ZMH
Tim S: Notable earnings before Thursday's open: $ABB, $ACT, $AEP, $AIXG, $ALK, $ALKS, $ARG, $ASH , $ASPS, $BC, $BG, $BIIB, $BLL, $BMS,BMY, $BSX, $BWA, $CAB, $CAM, $CCE, $CELG, $CFX , $CL, $CMS, $CNX, $COR, $CPN, $CRI,CRR, $CS, $CHS, @DAN, $DFT, $DHI, $DLX, $DNKN , $DO, $DOW, $DST, $EQT, $ESI, $FAF,FLIR, $GG, $GM, $GNC, $GPK, $GRA, $HNT, $HOG , $HOT, $HSY, $IDCC, $IMAX, IP, $JAH,JNS, $KEM, $KMT, $LAZ, $LL, $LM, LO, $LUV , $MDP, $MDSO, $MGI, $MHFI, $MJN, $MMM,NBL, $NMM, $NXTM, $ODFL, $ORI, $PACR, $PCP, $PDS , $PHM, $PNK, $POT, $PTEN, $QSII, $RCL,RDWR, $RS, $RTN, $RYN, $SIRI,SLAB, $STC, $STRA, $SUI, $TKR, $UA, $UFS, $USG , $UTHR, $VCI, $VDSI, $VLY, $WAB, $WCC,XRX, $YNDX, ZMH
olveoyl: $BLL Ball Corporation has two divisions, metal and glass containers (packaging) and also an aerospace division. They get contracts from the government. (good or bad, at this point?) The chart is in a very nice uptrend, on the weekly chart it looks to be breaking out of a #squeeze. Earnings are on 4/25. The #dividend looks to be stable. There was a stock split of 2 for 1 on 2/16/2011.
Tricia: EARNINGS BEFORE: $AET, $ALKS, $AN, $APU, $AZN, $BEAV, $BLL, $BMS, $BX, $CAM, $CL, $CNH, $CNX, $COCO, $CRR, $D, DB, $DNKN, $DOW, $EPD, $ERIC, $EXXI, $HAR, $HGG, $HP, $HSH, $HSY, $IVZ, $LQDT, $MA, $MJN, $MO, $MTG, $MWW, $NDAQ, $NVO, $OXY, $PBI, $PCAR, $PENN, $PHM, $POT, $R, $RCL, $RGLD, $SHW, $TE, $TEN, $TMO, $TWC, $UA, $UGI, $UPS, $VIAB, $WHR, $XEL, ZMH
cainoftier: $BLL Nice chart and nice company. Been around forever, and been going up pretty much forever too. Love their jars, use them all the time. I think if it can hold $43.50 its up from here, its right at good support. Could still go back down to just under $42 and still be in the channel though.
scorpino: $BLL making new highs as mkt drops
bybyjanice: PKG: jddaniels, I think $PKG is forming another high base on the daily. After the last base, stock shot up to $32.63. I am still waiting for IP to correct down to the 20dma. $CCK was mention yesterday on Mad Money. Another container company, but they are metal containers. $BLL is another metal containe company too. Has an aerospace division too. Do you have any experience with $BLL or CCK. Thanks Janice.
scottto: ...
$INTU, $VNO, $BLL

Relevance list: Criteria solely the opinion of the listmaker include: stock looking like a #squeeze; large 6 month price range; history of '#squeeze-n-pops'; winner's circle

$TJX - Very strong chart, wouldn't trade it as a #s ...
scottto: ...
PM, $TMK, $BBBY, $NOC, $PNW, $CMCSA, $PDCO, $EQR, $NEE, $BLL, $TAP, $SYY, $ICE, $NYX, $AIV

0.06: $MMM, $BA, $NUE, $CSX, $MCK, $WU, $AEP, $BMS, $ECL, $DNB, $NSC, $AMT, $CVX, $TWC, $NI, $AON, $PPL, $HRB, $ABC, $T,
$UNP, $DIS, BF.B, $SEE, $NU, $AL ...
scottto: ...
0.06: $PEG, $GAS, $WU, $CB, $CPB, $HNZ, $DTE, $UNM, BRKB, $ZMH, $UPS, $CFN, $SRE, $ARG, $DIS, $PCP, $BLL, $FE, $UTX, $ADP
$SHW, $BBBY, $SBUX, $MDT, $SCG, $DRI, $ROP, $LLL, $XRAY, $XEL, $PRGO, $BWA, $CME, $ALL, $NI, $DVA, $SIAL, $KO, $TSS, $NEE,
L ...
Visit the Trading Forum to join in the discussion.
| | |
| --- | --- |
| Stock Price | $USD 67.75 |
| Change | -0.46% |
| Volume | 1,886,970 |
Ball Corporation is a supplier of metal and plastic packaging to the beverage, food and household products industries.
Request Video of BLL
Already a member?
Sign in here.
Earnings
August 1st, 2019 - 2019 Q2 Earnings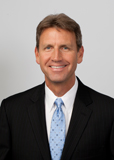 Dan Fitzpatrick
Stock Market Mentor gives you EVERYTHING you need to succeed in the market; all in one place. How easy is that? Dan Fitzpatrick and his elite community of traders share trading ideas, strategies and much more. Dan Fitzpatrick--a world class Technical Analyst, trading coach and regular CNBC contributor--gives you access to all of this with a 14 day FREE membership. Get started TODAY and start trading better TOMORROW with the following premium content:
Nightly video Strategy Sessions with a game plan for tomorrow
Got a stock you want Dan to look at? Just ask.
Patent pending video alerts instantly delivered to you when one of Dan's trading signals is triggered. This is not your typical price alert. This is a short video explaining the action you need to take to make money. No more "Woulda, coulda, shoulda"
Access to over 63,200 stock analysis videos
Access an ever expanding library (63,200) of educational videos that will save you time and make you money
Join a team of friends and traders that have one thing in common; a burning desire to succeed.

Become a Member Today!
Gain immediate access to all our exclusive articles, features, how-to's, discussion group and much more...
Satisfaction Guaranteed!
Your Stock Market Mentor membership comes with a 14 day, no questions asked, 100% money back guarantee!