Blink Charging Co. (NASDAQ:BLNK)
Bands Volume 200 SMA 50 SMA 20 SMA Videos Alerts Articles Events

Motorman: $BLNK trying to make a move off 50 day after that short sell off.
charles23phelps: $WKHS $NIO both strong days and should have great upswings after breathing the past 2-3 wks. Also keep your eye on $BLNK as it reports earnings next week. They have been locked and loaded just dealing the EV charging station contracts.
bRobert: $BLNK profits Another Renaissance holding Small cap wizards They were in $KODK as well
Motorman: $BLNK @Yuls Nice pick up yesterday, exploded today...NP yet.waiting for phase 2 PB.
Yuls: $BLNK looking good
charles23phelps: $BLNK is developing wireless EV chargers... moving the bar higher for the future... https://finance.yahoo.com/video/blink-charging-ceo-why-wireless-170710938.html?.tsrc=fin-srch
AdrenalineTrade: $BLNK nice move, $CATS nice move
bRobert: $If you $BLNK. you missed it. Sold another partial
mercury6s: @bRobert $If $BLNK ..wow
charles23phelps: $NIO is set to break out over the next 8-14 days... It's built a nice base and it will be off to the races with Q2 numbers and June sales coming out... Also, had a nice 550% pop out of $BLNK over the last 6 weeks. It definitely needs to rest for a bit, and then I think it's going to keep trading in the coattails of $TESLA and other... Strong sectors for the upcoming future are EV, 5G, and the Credit Card Sector... Have you notice how more and more places are banning cash? It's happening. Cheers to the second half of 2020... All three sectors will continue to pop higher regardless of a Trump or Biden win.
bRobert: @Niki $POLA $NNDM $DSS $AAOI $CLDR It's a very long list They own several thousand stocks I sort through as many of their small caps as I can I post some of the best charts as I find them $LITE is one of their larger cap stocks $BLNK $TA ($8 - $23 sold ) $APT and many others I have posted about
Richlion1: @bRobert $BLNK yup missed it.
bRobert: $BLNK Long If you BLNK you missed the breakout $6
bRobert: $BTAI add partial with covered call chaser Juicy premiums $BLNK taking off
bRobert: $BLNK SOLD Looking to reenter
scottto_2: @bRobert $BLNK - An undiagnosed #SpoutingHorn from yesterday. Nice pop.
coldevinc: @bRobert $BLNK At what price?
Motorman: @bRobert $BLNK Glad I did not buy what you sold ;)
bRobert: @coldevinc $BLNK $4.25
AdrenalineTrade: $BLNK catching a bid, daily chart looks good
AdrenalineTrade: $BLNK nice bounce off 12ema
bRobert: $BLNK. and you miss it WEEKLY breakout. > $3.5 . will measure to $5.5 area Long a few shares. in spec portfolio
Richlion1: @bRobert $BLNK Thanks for the name. Took a small position.
bRobert: @Richlion1 $BLNK Small is better in most specs. with a loose leash. $TDOC. was a $15. spec for me How did that work out ?
Danzguy: $BLNK is up 18% in PM. This one is new to me but a couple members have been tracking this for quite some time. A penny stock, NP.
bRobert: @Danzguy $BLNK Many penny stocks will trade in fewer pennies. Be careful Selective. Many have small floats and are easily steered.
Forexpro: @bRobert $BLNK

LOL, bRobert,

Yes, indeed. During my early years at $STT, people on the FX desk sometimes amused themselves on quiet afternoons by selecting a penny stock to manipulate. Half a dozen monkeys with a few hundred bucks each can make qu ...
charles23phelps: Love what $CCL is doing, $NOK, $NIO and micro cap $BLNK... all trading on strong volume and trending higher.
charles23phelps: #small cap anyone that trades or invests in small caps. $BLNK is forming a nice X-axis and has not really popped since the March lows too much. A vol. squeeze to the upside looks highly likely in the near future. I personally went through their Q1 report and couple things stuck out. 1. They stated the covid situation did not affect their business negatively. AT ALL. 2. They had a monster quarter over quarter with huge upside results 3. They have not done any lay-offs nor do they expect to. In fact they are hiring and have revamped their exec team 4. They picked up a nice low cost ppp loan which took advantage of the situation on hand. When can you normally get a 900k loan for a 1% interest rate? One of the biggest national and international EV Charging Station manufactures.
shoredriver: @charles23phelps $BLNK #small ...This is a MICRO cap, not a small cap....trades less than 300,000 DOLLARS worth per day...smells like $NIO...nope, another time sucker......
charles23phelps: @shoredriver $BLNK $NIO #small If it's not a trade for you that's totally fine. you don't need to waste your time posting a response.
Brian_M: @charles23phelps $BLNK #small Still looks a bit too close to that pop and drop last week. Could still work just not something I would trade at the moment.
bRobert: @charles23phelps $BLNK $NIO #small A SPEC stock that I track . A Renaissance Tech holding Always peaks my interest
charles23phelps: $NIO and $BLNK are very bullish today on good news and above daily VWAP. Looking to push through R1 and Piv Point.
charles23phelps: #RidetheStorm The storm calmed today and positive sentiment came on with much enthusiasm and optimism. Did well with $F $SPWR $NIO and $BLNK today with strategic entries watching the VWAP and smart stops.
charles23phelps: Mostly Higher Day $NIO explosion today when the opening bell sounded followed by a return to earth, but still higher finish today. Strong volume. $BLNK intraday high return to 3.10 before consolidation the rest of the day and closing even. Looking for higher highs and closes later this week. $TVTY came out of the gun hot going up as much as .50 before returning all the way back down to yesterday's close. Then jumping back up to 13.36 at the close. Volume has slowly declined each day since the exodus sell-off. Yet, slightly higher finish each of the last two days after a sideways move the day before. Still a wait and see on a higher breakout in next day-3 days. On a day when mostly everything tanked to have two stocks finish higher and one ride higher all day before finishing neutral in the last seconds of trading is not too bad.
charles23phelps: #SWING $BLNK $NIO $AEM Huge swing day if you marked your entries and exits carefully based on Resistance and Support levels. VWAP was nearly spot on with some of these guys today! Thanks
scottrades: @charles23phelps $BLNK $NIO $AEM #SWING Great trading!
charles23phelps: Day traded $BLNK and $SPWR today, and got in on some $NIO and %NOK today. Investing for the future tech that will change our world and traded based on movements and following the stocks the last few weeks. overall #great day. Can't wait for the opening session on Thursday after the tutorial tonight.
bRobert: $BLNK . flag . $5 . target with trigger
bRobert: $BLNK . SPEC option with high upside. Phase 3 in motion . $3.6 target 50% move . Trade accordingly. Position size .
steve71: $BLNK STC 2.94 What was that?
steve71: $BLNK Up 28% today on 11X volume.
Greendayguy: $BLNK, nice pop today on huge volume and great earnings news. Beginning of Phase 3?
Wolf: $BLNK $AMZN #WFM announced an agreement to have charging stations at WFM. Up 150%! Anyone care to guess which way it will go from here?
Visit the Trading Forum to join in the discussion.
| | |
| --- | --- |
| Stock Price | $USD 25.26 |
| Change | -10.17% |
| Volume | 15,337,100 |
Blink Charging Co is an owner, operator, and provider of electric vehicle (EV) charging services. The company offers both residential and commercial EV charging equipment, enabling EV drivers to easily recharge at various location types.
Request Video of BLNK
Already a member?
Sign in here.
Earnings
March 31st, 2021 - 2020 Q4 Earnings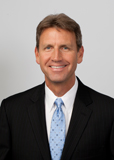 Dan Fitzpatrick
Stock Market Mentor gives you EVERYTHING you need to succeed in the market; all in one place. How easy is that? Dan Fitzpatrick and his elite community of traders share trading ideas, strategies and much more. Dan Fitzpatrick--a world class Technical Analyst, trading coach and regular CNBC contributor--gives you access to all of this with a 30 day trial membership for just $7.77. Get started TODAY and start trading better TOMORROW with the following premium content:
Nightly video Strategy Sessions with a game plan for tomorrow
Got a stock you want Dan to look at? Just ask.
Patent pending video alerts instantly delivered to you when one of Dan's trading signals is triggered. This is not your typical price alert. This is a short video explaining the action you need to take to make money. No more "Woulda, coulda, shoulda"
Access to over 75,700 stock analysis videos
Access an ever expanding library (75,700) of educational videos that will save you time and make you money
Join a team of friends and traders that have one thing in common; a burning desire to succeed.

Become a Member Today!
Gain immediate access to all our exclusive articles, features, how-to's, discussion group and much more...
Satisfaction Guaranteed!
Your Stock Market Mentor membership comes with a 30 day, no questions asked, 100% money back guarantee!