BioNTech SE (NASDAQ:BNTX)
Bands Volume 200 SMA 50 SMA 20 SMA Videos Alerts Articles Events

bRobert: $NVAX $260 with flag trigger $BNTX $260+ wedge target $MRNA $260 flag target Same as the daily high base
bRobert: $NVAX $MRNA $BNTX Flags with high upside targets Huge moves Not much selling
bRobert: $BILI. Reversal base. Perky. Watching. $120 potential. + $FXI. reversal base construction. Watching. Pin action potential $DOCU Flag. $275 with. trigger Huge volume breakout. $MRNA flag $250 . $BNTX. $270. WEEKLY. flag. target $NVAX. $240 . Not much give back after nice moves
bRobert: $NVAX $BNTX $MRNA ADDS on yesterday pullback bounces very green Raise stops HIGH targets longer term NOT straight up
bRobert: @Motorman $GTLS $CAR WEEKLY squeezing close to the 50 I like this longer term You must be happy with the pullback bounces in $NVAX $MRNA $BNTX Loaded up
Motorman: @bRobert $GTLS $CAR $NVAX $MRNA $BNTX Yes! Great timing on the post.
bRobert: $BNTX This is where you dip in
Motorman: @bRobert $BNTX $MRNA also down.
wjj3: @Motorman $BNTX $MRNA down from any news ?
Rayray: @wjj3 $BNTX $MRNA Record job openings news this morning perhaps?
bRobert: $BNTX $NVAX $MRNA Expected pullbacks from target 1 s Higher target potential with pullback bounce
bRobert: $MRNA pullback bounce ADD earlier $11 off low $NVAX $BNTX $LABU offering pullbacks after breakouts
Motorman: @bRobert $MRNA $NVAX $BNTX $LABU Added all three vax stocks earlier, thanks for heads up.
bRobert: @Motorman $MRNA $NVAX $BNTX $LABU ALL well off the lows
bRobert: $NVAX. closing in on $200 target 1. $MRNA. $220+. target 1 acquired. $260. target 2. Pullback bounces $BNTX. $270. potential. $250. interim. close. Raise. stops. $LABU. $85. with trigger Long partial from below
Firemedic: @bRobert $NVAX $MRNA $BNTX $LABU $LABU rinse and repeat. Bought it the week before with you and moved stops up to lock in gains. Stopped out on that one and added back again on Friday.
bRobert: $NVAX chewing through 50d $200 target potential Perky trio $MRNA $BNTX with high targets
bRobert: $CONN $27+ target acquired Profits $DDS Breakout Low vol pullback $200 POTENTIAL $NVAX $200 with flag trigger > 50d $BNTX $MRNA Low vol pb after nh prints
bRobert: $NVAX EXPECTED pb from 50d from below Flag Alert for leap frog > 50d $200 potential $MRNA $200/$220 $BNTX $270 potential WEEKLY flag trigger
bRobert: $BNTX I like this little pullback/retest following the wedge/triangle breakout Eye on $NVAX as well
bRobert: $BNTX. Ascending triangle. daily. WEEKLY. flag trigger $270. POTENTIAL
bRobert: $MRNA. $250. High base. potential. nh. breakout. Pullback. bounces $BNTX. $NVAX. posts. earlier with upside potential targets.
JosephM: $BNTX..alert
scottrades: @bRobert $MRNA $BNTX $NVAX My BNTX alert just went off
bRobert: $XLV. pullback to the. 50d. Range bottom. from range top. Medical equipment. Insurers. Biotech. pulled in. Strong Bounces in. Covid vaccine related. $NVAX $MRNA $BNTX Watching for. bounces to develop in the rest.
scottrades: ...
$BNTX Alert triggered today
$CRSR Is it time??
$AMAT Still working. Sold some yesterday.
$DELL Still a tough Market for Breakouts, unless you're a MEME Stock.
$FCX Look for a bounce off support.
$KTB Watch 67
$LOVE Short shelf.
$SEM Basing wit ...
Amisure: Weekend Study List - a few stocks to watch for possible buys in the next week. $FUTU $BNTX $HIMX $GSL $MTZ $STLD $RH $YETI $CG $POOL
scottrades: My #Swing Notes: $SPY Long Digestion $QQQ In trend. $SMH Let's see what happens tomorrow after NVDA's Earnings $XHB Tightening up along the MAs #Bitcoin Whippy. No bump from Carl Ichan #Ethereum Showing some strength vs. BTC $GDX Basing $TSLA Going up but not a super clean pattern $F Great volume but extended $GM Trying to get above the 50 Day $LI Nice move today. $NIO Curling $FB Still fine, but getting bumpy. $DDD DDDon't overthink it. $NNDM Bottom fish $MARA Sold some before the close $RIOT MAs are curling $RBLX You should have taken profits today. $BNTX Watch 213 $AMAT Still fine. $TSM Downward sloping Trendline $CCS Close to breaking out $MHO Watch 69.70 $BG Watch 87.90
scottrades: Some #earnings for the week: $PLTR $BABA $WKHS $DIS $TTD $FUBO $BNTX $SPCE $ABNB $U $TSN $NVAX $COTY $SONO $JMIA $MAR $LMND $TTCF $BNGO $XPEV $YETI $RBLX $VUZI $DDD $UPST $SNDL $WYNN $ACB $OPEN $SPG $QS $TGNA $DUK $ENR $INO $MGNI $AFRM $OXY $UWMC $WIX $EA
bRobert: $BNTX. Having Trailing stops /partial profits on. stocks making ballistic moves cannot be overemphasized
bRobert: $BNTX. never looked. back after 5/13 daily cross. Run from $100 - $210 blow off top. No drama until yesterday.
bwcarnation1: @bRobert $BNTX administration wants to waive the intellectual property protection on the vaccine companies
bRobert: @bwcarnation1 $BNTX That was the 'excuse ' for selling a deeply overbought stock. after a blow off top. There is always an excuse cited but the stock was begging for it Last to the. party crushed
Herb: $BNTX has recently been way stronger than $MRNA.
champ: @scottto_2 ---- Here are some of the facts, per briefing.com.....On #Operation-Warp-Speed with $PFE and $BNTX....the first original contract agreement was announced in July of 2020, for 100 million doses and the #second agreement was announced in Dec ...
champ: @wijimmy $MRNA --- $BNTX, is in play today.
CdrJake: $BNTX Long triangle formed, both weekly and daily charts..either side of the 50dma, watch for break out
bRobert: @lostsheep $JNJ #stimulus Long term $200 WEEKLY C&H target They are a large company like $PFE Harder to move the needle than with $BNTX $NVAX Approval priced in already but still decent upside based upon other product offerings
DAN: ...
$BNTX -- tightening at 50-day MA. Watch this. Alert $119.50
$GLOB -- up 4.67%...but this was a failed breakout. Watch for continuation Monday. These types of moves can continue higher on subsequent days...but stock has been hitting analysts price ...
vatradergreg: Pop into the forum over the weekend and see tons of good spirit and great trading ideas. The forum never ceases to impress me! Back to work during the day so no time to read or post, but still checking in when possible. WEEKLY charts continue to sling out solid setups, just have to dig since earnings season is here, and many stocks are already in the top right of daily/weekly timeframes. Currently hold more UL's then I prefer but most are on trailers=breakeven or above, only a few full risk positions. Hope everyone is doing well and staying safe and healthy out there. Enjoy the rest of your weekend! $WDAY, $HD, $BL, $XPEV, $BNTX, $OKTA, $FTCH, $UPST, $IDCC, $NCLH, $FIVN, $DKNG, $COUP, $CIGI, $NKE, $ACN
Banner: $BNTX looks to be a nice short, if anybody is interested, breaking down below 50 DMA again. Could be some fast money
wijimmy: $NVAX, $BNTX, $SRNE, $MRNA ... all getting slammed.. Not a Bio vaccine day.
bRobert: @wijimmy $NVAX $BNTX $SRNE $MRNA They have immunity to green candles today
wijimmy: @bRobert $NVAX $BNTX $SRNE $MRNA .... good one
zimzala:
wijimmy: @zimzala $BNTX ..or stopped out
Docoof: $BNTX Still in, put stop a little under 100 after re-reading the notes last night
DAN: $PFE -- I you want to know what the market thinks of various vaccines, check out $PFE and $BNTX.
Docoof: @DAN $PFE $BNTX Small pos ($BNTX) started at 105.10 — loved Friday's COD
Docoof: $BNTX $PFE E.U. regulator authorizes Pfizer-BioNTech vaccine, with hopes to speed doses to all 27 member countries
Docoof: @Dan $BNTX so far, so good. Small position. Cost basis 105.10. I put the stop at 101.87—Is that too tight?
Dman: Hello all, I'm new here and was curious if anyone has looked into $BNTX. I was thinking about opening a position as Dan mentioned in his free chart of the day.
Hemal: @Dman $BNTX Definitely a good fundamentals for long term. That being said steep pullback so I would wait for this to spend sometime and chew through all the unhappy folks. I have bought such pullbacks successfully before however I am more and more selective now.
DAN: ...
COTD: Is this the next buying opportunity for BioNTech ($BNTX)? You only have to risk about $6 to find out.

TRADING NOTES: Very resilient market. This was the last full trading week for 2020. Liquidity is drying up. Not sure there is more upside ...
bRobert: $CVNA nh $300 with next push upward $340 C&H target longer term $NVAX $150 with daily W trigger Close WEEKLY $180 with high base cup trigger Obvious WEEKLY C&H looms $BNTX WEEKLY breakout pullback/retest Bounce off the 50d tradable $160 + potential
Mnatale: @bROBERT $bntx taking a beating after positive vaccine news??
agiaccag: @Mnatale $bntx $MRNA soft today as well. Testing support . has not found it yet.
martyrb3: $BNTX Stopped out in the dive today.
Mnatale: @martyrb3 $BNTX me as well, just cannot believe the drop on this one.
bRobert: @spmeyers $BNTX The stock has run from $5 to to $130. so far. $175. is the high target Just follow the chart/price action for an additional 40%. move or until it changes character Don't overthink it It has performed far better than $PFE , a multiple trick stable
bRobert: $CVNA. $320. C&H. target. 30% short $SPOT. nh Flag/WEEKLY high base target 1 $360. Lookin for completion Perhaps pullback bounce first = add $BNTX. nh yesterday. C&H. in motion. $165/$175 $IIPR. $200/$250. $EXAS $2150/$200+. pullback bounces Look for follow through $ZG. $150 target W weekly Pullback bounce. Look for. follow through
bRobert: $BNTX C&H still in motion $165/$175
bRobert: $BNTX nh C&H $165/$175 Adding on pb/bounces and lettint the pattern play ou
bRobert: $LCA trading candle for a trade Completion of C&H $30+ $BNTX closed at an all time high $165/$175 Every pullback a buy until broken $EXP Clear trade set up Flat top triangle $115/$150 with breakout
Motorman: @bRobert $LCA $BNTX $EXP Interesting that $EXP was flat and $USCR, $MLM, $VMC all down
bRobert: $BNTX. nh. $140 multi day target. $165/$175. Daily/WEEKLY. C&H target. Polite technical trade. Unambiguous. Easy to follow. Adding on recent dips with low cost basis
spmeyers: @bRobert $BNTX but does it have a post-vaccine future? might be 1-trick pony
bRobert: ...
$BNTX DAily/weekly C&H in motion $165 - $175
$MTCH C&H $180 Polite
$BX C&H daily $70 WEEKLY wedge/reversal $100
$MJ $22 WEEKLY taregt 50% $IIPR $200 with C&H weekly trigger
$BA daily W target $240 ...
wanda1616: @bRobert $GUSH $HAL $SLCA $VLO $LABU $MDB $BNTX $MTCH $BX $MJ $IIPR $BA $PENN $CZR $WYNN $DKNG $PLCE $CVNA $SPOT $SHOP $FNGU $GOOGL $GOGL $G $ILMN $TMO $SEDG LOL GOGL monthly...whoa....
bRobert: $BNTX pullback bounces You got one
bRobert: $SWKS breakout pullback watching for bounce $180/$220 $MU flag $80 with trigger WEEKLY C&H and flag $90 + $WDC $60/$100 $STX WEEKLY CUP $90/$100 $CRUS nl zag in channel $90 target 1 $GH nh printer on multiple copies $140/$160 $PLCE $47.50 and off to $60 flag $CZR flag $80 with trigger $100 target $CP strongest train Wait for the zag $360-$380 $BNTX ADD on pb bounce $$140 w $165- $175 C&H in motion
bRobert: $BNTX doing nothing wrong C&H in motion $165/$175 $NVAX Bounce off 20d WATCHING Small weekly reversal in larger C&H like pattern. $180 potential with trigger $AL CHEAP high base C&H like $50/$60+ $BA $SPR intact
bRobert: $BNTX. $165-$175. Daily/WEEKLY. C&H. in motion. Technical trade with 50%. upside I like those. Long from below. Added on pullback bounce to. $115. handle.
bRobert: $BNTX. nh. $165/$175. C&H. in motion
bRobert: $BNTX. Aggressive add with flag trigger Playing on strength and STRONG C&H technicals Trailers
Motorman: @bRobert $BNTX Added thanks
bRobert: $BNTX. DAily WEEKLY C&H. IN MOTION. $165/$175. Pullback bounce.s $LABU. added back from sells at $100. yesterday. $135. target LONG TERM. WEEKLY volatility expansion may hit. $105/110 Lower band not curling in yet
bRobert: $BNTX nh. Far from the last. WEEKLY /daily C&H. strongly in motion.Technically polite. $165/$175.
bRobert: $BNTX. C&H. breakout with $175. target /WEEKLY breakout close. / nh trigger
bRobert: $BNTX. Smaller reversal close to $130. target $175. C&H. triggered and in motion Base. $55. Many handles. $115. works
bRobert: $BNTX. ADD. LONG from well below. C&H in motion with $165/$175 target.
champ: $MRNA @ $162..... $BNTX, @ $125....both are sitting right next to each other on my page, see the Charts and note the volumes, note the % move on both and then decide what the play should be, could hold both or only one....both are the same, both have the same vaccine, both are partners, which one is the largest partner, which one is going to #Out-Perform, from this point-on, make your #guess and place your Bets ..........
bRobert: $BNTX. WEEKLY. very easy to follow. Not gasping for breath Classic. c& h in motion. $165+. Bullish Daily. as well High base C&H. No strain. Easy gallop Just holding with add earlier
bRobert: @vatradergreg $SPOT $RNG $SNOW My favorite money making machine. Spot was cheating. technically VERY polite. Repeat weekly flag move Best part is there is a $450. target still. lots of room. on pullback bounces for long term appreciation. $CRWD. $ZS WEEKLY. close to targets. $MDB. $450. Reports tomorrow. $MANH. $150. $SWKS. $200+ .$BNTX $165 $GH. $160. $LABU $140. $MLM. $400. $BX $100. $MS. $75. $URI $300
jonwest88: $BNTX what criteria is used to determine adding or buying when a few days prior the price action on the chart shows a clear bearish engulfing pattern?
bRobert: @jonwest88 $BNTX Move. >. that candle. Flag trigger Nh. print. There is a C&H in motion and that candle was a retest bounce above that $110. handle. =. A+. I thought it was a very bullish test Now a big flag above it. I am long and added $165/$175. targets
bRobert: @jonwest88 $BNTX The entire pattern as a whole is VERY bullish. as is the WEEKLY. Anything wrong there? Aside from not owning enough
jonwest88: @bRobert $BNTX Thank your sir, and still have 1/2 and ha ha yes not owning the full amount.
bRobert: $BNTX. Big. flag waiting to trigger $135 reversal cup. triggered just below $165. flag trigger target. WEEKLY. C&H. has triggered. with $175. target. Holding
haaktar: Good morning, any strategy or entry option on $BNTX?
bRobert: @haaktar $BNTX. C&h trigger with new high breakout. $175 target.
haaktar: @bRobert $BNTX Thanks.
martyrb3: $BNTX Nice recovery from yesterday's dip. Up 6%. Long
Mikev200: @martyrb3 $BNTX maybe from Approval in UK.....$PFE
bRobert: $BNTX. C&H weekly $175. Daily too Watching for. nh. print. Holding
Mnatale: @bRobert $BNTX so glad I took this yesterday! TY
DAN: $PFE $BNTX So Phizer is up 3% today...after getting approval in the UK for its vaccine. But it's well off the intraday high. $BNTX is showing an "inside day", where the intraday high and low is engulfed by yesterday's open and close. You'd think that these stocks would be screaming, given the importance of getting a vaccine from the petri dish into the bloodstream. But that's not the case. Hence, my thesis that the pandemic stocks have pretty much factored in all the good news. Pay attention to what the stocks do in response to news, rather than just paying attention to news itself. By definition, news is information on past events -- on history. You won't make money on news. Dan
bRobert: @DAN $PFE $BNTX A new high print. will technically. open the stock to $175. BNTX. Nice. consolidation. at that interface.
jonwest88: @scottrades $SQ I bought this one when it broke above $201, put the stop @ 198.7 Taken out @this am @198.72. Took partial on $BNTX selling 1/2 @ 120.85. Bought on 11/18 @89.69 by reading about it in the forum by one of the members.
jonwest88: @debeers , @bRobert , and @ScotT your banter back and forth on 11/18 about $bntx has been very profitable for me . Thank you. I sold 1/2 this am for a + 33% gain.
Visit the Trading Forum to join in the discussion.
| | |
| --- | --- |
| Stock Price | $USD 355.25 |
| Change | 6.08% |
| Volume | 4,526,290 |
BioNTech SE is a clinical-stage biotechnology company focused on patient-specific immunotherapies for the treatment of cancer and other serious diseases. Its cutting-edge pipeline includes individualized mRNA-based product candidates, chimeric antigen receptor T cells, novel checkpoint immunomodulators, targeted cancer antibodies and small molecules.
Request Video of BNTX
Already a member?
Sign in here.
Earnings
November 9th, 2021 - 2021 Q3 Earnings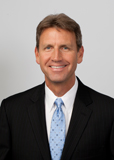 Dan Fitzpatrick
Stock Market Mentor gives you EVERYTHING you need to succeed in the market; all in one place. How easy is that? Dan Fitzpatrick and his elite community of traders share trading ideas, strategies and much more. Dan Fitzpatrick--a world class Technical Analyst, trading coach and regular CNBC contributor--gives you access to all of this with a 30 day trial membership for just $7.77. Get started TODAY and start trading better TOMORROW with the following premium content:
Nightly video Strategy Sessions with a game plan for tomorrow
Got a stock you want Dan to look at? Just ask.
Patent pending video alerts instantly delivered to you when one of Dan's trading signals is triggered. This is not your typical price alert. This is a short video explaining the action you need to take to make money. No more "Woulda, coulda, shoulda"
Access to over 83,100 stock analysis videos
Access an ever expanding library (83,100) of educational videos that will save you time and make you money
Join a team of friends and traders that have one thing in common; a burning desire to succeed.

Become a Member Today!
Gain immediate access to all our exclusive articles, features, how-to's, discussion group and much more...
Satisfaction Guaranteed!
Your Stock Market Mentor membership comes with a 30 day, no questions asked, 100% money back guarantee!