ProShares Ultra Bloomberg Natural Gas 2x Shares (:BOIL)
There are currently no videos for this stock.
To request coverage of this stock, please click the green request video box on the right.
Bands Volume 200 SMA 50 SMA 20 SMA Videos Alerts Articles Events

champ: $LNG $BOIL $DVN $KMI....The U.S. made a commitment to send Natural Gas supplies to Europe and President Biden confirmed that yesterday, with the European officials. So these positions and others, like pipelines and $KMI has the largest N-Gas pipelines in the U.S., 70,000 miles of N-Gas pipelines....Plus LNG storage terminals, that can load LNG-Vessels. All of these stocks and others should continue to climb.
issues: @champ $LNG $BOIL $DVN $KMI Thank you, Champ. Good info to use!
champ: @issues $LNG $BOIL $DVN $KMI ....YW ...and I'm expecting #BreakOuts. LOL
champ: ...
...........$XLE was my test position... for other ETF positions and if you follow my posts, I posted ETF's that I was looking at,...at 11:03 AM....$GUSH $BOIL $XOP and I added to $XLE and these other 3...however I didn't use $OIH or $ERX...because I ...
champ: $GUSH $BOIL $XLE $CVX $XOM $PBF $DK $KMI $PAA $PAGE $TECK $MOS $IPI $SOI $SLCA $BTU $CMC....These are the positions that I'm holding for now because of Russia ....
champ: $GUSH $BOIL $XOP $XLE $OIH $ERX....these are a few energy ETF's ....check out the Portfolio.. Holdings in each.... Traders are at Work....and they are the dancers.....they always work the zig-zags....and for the most part Investors are Holding and Building.... .......Plus #Computerized trading is also going on, for sure....... ~~~~~~~~~~~~~~~~~~~~~~~~~~~~~~~~~~~~~~~~~~~~~~
champ: $GUSH $BOIL, $NUGT ...Oil, N-Gas and Gold in climbing and is hanging around HOD, for now.
champ: ...
.....plus I was swinging these ETF's in the energy sector also, $GUSH $BOIL $XOP..and I added large Day-Trades to these Core positions, however I took #full profits on these ETF's today, on the close....but I'm still holding these energy positions.. ...
rck89: $BOIL - Also, any thoughts on nat gas? Forgot to ask in my prior post...thanks.
mharps: @rck89 $BOIL That shoed up for me too- but it's still way under the 200-I put on an active watchlist
Robert1965: $boil up tp 45.70 in Pre Matket
Wolf: @Robert1965 $boil This is a UIT structure. Anyone know if there are any tax complications similar to a LP?
Dig44north: $BOIL $UNG nat gas getting some traction
champ: $BOIL...HOD-L...N-Gas is up this morning.
champ: $BOIL ..up + 15%, expect zig-zags...Traders are at Work..because Nat-gas is up 9%, as of RHRN, for those who like flash, this has a lot of flash/risk.
Bert953: @champ $BOIL I havent done well in trading nat gas. Its been a few years though. Ive set an alert at 30 and 32.5 just o look at it. Thanks
champ: @Bert953 $BOIL ...Not many do......can't be #late and for those who like to chase, have to chase the #open...because it just never pays to chase the #close, could maybe buy the close,...if it is a pretty women....
Robert1965: @brobert $Boil are you looking at this to add?
bRobert: @Robert1965 $Boil I am looking for a W bottom Observing the next pullback bounce You don't have to buy the first bottom bounce There will be a retest H&S top has completed I had no problem if you took a piece yesterday
Dig44north: @khamilton $UNG $BOIL position in $BOIL, selling monthly CC
Robert1965: @Dig44north $UNG $BOIL When did you get in?
Pokersmith: ...
See 👀: $BTU $ARCH and $UNG $BOIL $UGA



snowbound: @Pokersmith $BTU $ARCH $UGA $BOIL #COAL #NatGas AND current power generation in the US is largely ( anyone ? ) with nat gas as a peak demand backup .
Mnatale: $BOIL- some steam coming up today
Hawaiianmaxx: @Mnatale $BOIL $UNG same same but UNG got more option liquidity
Mnatale: @Hawaiianmaxx $BOIL $UNG nice, never heard of that one.
Pokersmith: @Mnatale $BOIL don't let your gains evaporate..☝
Mnatale: $BOIL-Gas is evaporating today
Hawaiianmaxx: @Mnatale $BOIL crazyness
Mnatale: @Hawaiianmaxx $BOIL as Forexpro stated below-Putin is out saying that Russia is prepared to help stabilize prices, never thought Putin could move this market that much.. who knew.
champ: $BOIL...up 12%...
Hawaiianmaxx: @champ $BOIL 😱😱😱😱 OMG where was i 2 months ago??? i need to turn on CNBC again LMAO 😂😂
champ: @Hawaiianmaxx $BOIL --- Need to park this next to $GUSH,...for when opportunity knocks...aloha.
champ: @Hawaiianmaxx $BOIL --- No shouldn't really do that, that doesn't really work......could just be a Sector-Watcher... because Investors always get paid for doing that.
slp20: $BOIL is bubbling. Thanks to the member who mentioned it yesterday.
sierramp: @slp20 $BOIL This is @Pokersmith's trade from Sept 8th. I just piled on.
slp20: @sierramp $BOIL Nice! I just day trade 3x's.
sierramp: @Pokersmith What are you doing for a stop on $BOIL after this 19% move?
sierramp: @Scottrades What would you do for a stop on $BOIL after todays 24% move? I am currently using today's LOD and prior day's low.
scottrades: @sierramp $BOIL Because it's a Gap and Go on volume, you want to try and stay involved but you also don't want your profits flapping in the wind, so I'd look to zoom in a bit and watch the hourly trend. I would move the Prior Day's Low Stop up to around $80 for sure. A close below 80-81 and I'd take some off.
sierramp: @scottrades $BOIL Thanks Scott, I moved up both stops.
scottrades: @sierramp $BOIL Define your time frame and understand you want to stay involved but can buy back if needed. Nice move and great buy!
Pokersmith: @sierramp $BOIL 10 or 12 ema on the hourly. if it lives beneath for an entire candle range ( hour ), I dump it.
sierramp: @Pokersmith What is your take on this morning's Nat Gas inventory of +76bcf vs last week's 83bcf. Is this positive for $BOIL?
Pokersmith: @sierramp $BOIL B U L L I S H
Pokersmith: #NaturalGasPrices. $BOIL
Europe is facing a serious gas crisis after prices have surged 280% this year, compounding supply crunches in areas like food, shipping, and home energy.

Two fertilizer plants that supplied 60% of the UK's CO2 for foo ...
sierramp: @Pokersmith Your mention of $BOIL last week was prescient.
Pokersmith: Check out Nat Gas 😲😲😲 see $BOIL
bRobert: @Pokersmith $BOIL $XEC $90 daily reversal base Speed bump here then $110 weekly breakout target $RRC $22
bRobert: @Pokersmith $RRC Pullback bounces for all including $BOIL $70/$80 potential WEEKLY C&H like reversal base
champ: $BOIL another nice move..but NP.
Pokersmith: @scottto_2 #WHY-oming see: $UNG, $BOIL
Pokersmith: Natural gas is exploding ! see: $UNG, $BOIL
champ: $BOIL..HOD, this N-Gas ETF,...is really strong.
champ: $DJI $SPY...Starting to turn,...the Markets are more or less flat, after about 3-hours, of dancing around, not bad...and I'm starting to see what I don't like...... ..... and also what is starting to look Positive... $JETS...after Day-1...day-2 is only flat...that looks positive... ....the same with this sector....$RCL and others... $XRT...Retail is still strong.... $XME..Metals are still strong... $KMI $PAA...pipelines stocks are still working and others,...Plus...$BOIL $GUSH... $STX $WDC...nice Day-Trades.... $CZR $PENN ....Casinos are hanging in...
Babutters: @champ $DJI $SPY $JETS $RCL $XRT $XME $KMI $PAA $BOIL $GUSH $STX $WDC $CZR $PENN Vegas no mask no social distance. A catalyst.
champ: @Babutters $DJI $SPY $JETS $RCL $XRT $XME $KMI $PAA $BOIL $GUSH $STX $WDC $CZR $PENN --- For Vegas stocks, that should be a plus, is my guess, however my spec entry was last week...and as usual, these Vegas stocks will also follow the Markets..... .....other States are also opening, the gov of Massachusetts, Charlie Baker just said that he is taking off #Mask on 5/29, per his #Tweet, RHRN and others are following.
champ: $PAA $KMI $NLY...they are still in the game and $BOIL is also flat.
champ: $BOIL, fell back.....because the price of N-gas is now flat.
champ: $BOIL,@ $26., HOD, had entry this morning, really cold weather is moving-up the Price of N-Gas and last February this ETF, ran up to $67 and in 2019 it moved all the way-up to $736. .....The gov needs to eliminate more Pipelines, then it cost more to move N-Gas, (Trucks and Rails) and they are stopping all fracking on federal land and that will raise the price of N-gas also. This ETF is the......"#Play-of-the-Day", up 22% ,RHRN...is this move going to continue,..?....I have no-idea, however I'm holding a position......
champ: @lostsheep #OT --- $BOIL and N-Gas....let it snow, let it snow, and many are hedging their N-Gas bills.
champ: $BOIL, HOD...up +12%, the price of Nat-gas is climbing...
champ: $BOIL, HOD, cold weather stock....
champ: $BOIL...HOD, it must be getting cold out and the #News is, it is starting to get really Cold.
champ: $KMI $PAA , see this #info.....$BOIL, @ $28.50, 2-X.. #Nat -Gas, I forgot that I'm also holding a swing in this ETF.....weather related stock, it is getting cold outside...the set-up is on the way, later, just waiting for the real nice move.

~~~~$K ...
champ: $SSO $FAS $TNA...all HOD, $GUSH just below, $NAIL, rest day, ...... $BOIL, HOD and could be just starting, now only Day-3 of the start of this #new-leg.......and always expect zig-zags, up that Wall....because it just doesn't work any-other way, thats the only-way it works.........
ProfMike1: $BOIL Is anybody looking at natural gas? On a lackluster Friday, natural gas futures went up 7%. BOIL is a 2x leveraged ETF. entering Phase 3 from a shallow Phase 2. Yes, the 200d MAVG is overhead, but not after a 22% run. Good for a trade. Opinions?
bRobert: @ProfMike1 $BOIL I was thinking about natural gas while working in a GI suite Friday
ProfMike1: @bRobert $BOIL Unnecessary, doctor.
spmeyers: $UNG nat gas is very oversold; watching for bounce back with $BOIL (3x)
Dan1946: $BOIL - does anyone 59 minute trade this ETF?
DAN: @Dan1946 $BOIL It's pretty illiquid, Dan. I don't
gmj: @Dan1946 $BOIL I've been trading successfully $UGAZ (3x) and $UNG since early November b/o. Currently no pos in either.
Robert1965: @gmj $BOIL $UGAZ $UNG today was a good for both 146.00 out 158
Vehid: @champ $UGAZ no I am not. Tried to buy some calls on $UNG $BOIL but couldn't. Missed opportunity! Today I am in loser side. Are you holding $UGAZ yourself?
champ: @Vehid $UGAZ $UNG $BOIL ---- Took profits on 1/2 and I'm not going to swing the other 1/2....
Vehid: @champ $UGAZ $UNG $BOIL good job. Congrats!
spmeyers: Natural gas ($UNG) is way oversold, due for a bounce -- $BOIL
champ: @spmeyers $UNG $BOIL ---- I'm swinging a position in $UGAZ @ $5.51....I agree, however I thought this ETF was oversold @ $9.00 on 11/30 but I was wrong. N-gas should be near the low...Jan N-Gas futures are at $2.61/MMBtu....the markets are never wrong but I'm also looking fo a bounce.
gistar: only decent things I have are my $BOIL, $JNUG, $DB $MO and of course $FAZ
Iceman: $BOIL #CoveredCalls - Sold BOIL Jun 17 2016 15.0 Calls @ 0.25
Iceman: $BOIL - Covered the short stock position in the premarket created by the short 162 calls assignment Friday, and ended up making all the profit anyway.
champ: $UNG $BOIL $UGAZ - N-gas climbing a little... is at $2.442 up $0.06. I have a good size position in $UGAZ and it is at HOD $2.80 up 7% as of now and I'm going to try hold this position until Monday or Tuesday ...watching the cold weather move in.
champ: @dkoran $UGAZ - Yes, I hear you but I'm playing the Forecast...along with n-gas and watching $UNG and $Boil both climbing. I only plan to be in this trade for about a week or so...unless by stop takes me out.
mradams0621: Mornin Gapers >$2. >4% 27.83% $NURO NeuroMetrix Inc 2.94 98670 11.99% $BHI Baker Hughes Inc. 51.17 106 10.87% $UGAZ VS 3X NAT GAS 2.55 3690000 8.96% $FXCM FXCM Inc 17.15 45860 7.95% $UWTI VS 3X WTI CRUDE 4.21 1260000 7.38% $GASL Direxion Daily Nat 6.40 8280 6.90% $DNR Denbury Resources 2.17 12190 6.61% $PBY Pep Boys - Manny M 18.56 236450 6.04% $CMRX Chimerix Inc. 7.02 568710 5.73% $BOIL ProShares Ultra Bl 18.82 2760 -19.35% $AVXL Anavex Life Scienc 5.67 292850 -10.36% $DGAZ VS 3X INV NAT GAS 13.06 513780 -8.23% $PSDV pSivida Corp. 4.35 4500 -7.79% $DWTI VS 3X INV WTI CRUDE 190.65 23490 -6.21% $VKTX Viking Therapeutic 4.08 600 -6.09% $KOLD ProShares UltraSho 141.50 2340 -5.14% $ERY Direxion Daily Ene 27.70 185
mradams0621: ...
-4.35% $BOIL ProShares Ultra Bl 13.85 400
-4.27% $OGS ONE Gas Inc 46.62 2500
-4.12% $DOG ProShares Short Do 21.88 25
-4.09% $KNDI Kandi Technologies 10.79 23650
-4.05% $BTU Peabody Energy Corp 7.11 60
-3.62% $SCSS Select Comfort Cor 20.50 3100 ...
GreenGhost: @adavies25 there are literally gazilions of phatom bid ask quotes thrown out there by HFTs to test waters ; if you watch some times they'll appear for a second then magically disappear so depth of market shown useless IMO for stocks and actively traded options ; good for illiquid options though as HFTS don't really play there much because of the illiquidity; however my primary use of level II is to see the bid /ask spread in an in individual stock and liquid options; often doesn't matter on high volume stocks such as Apple GE etc. most of time penny or 2; now take a look at $BOIL spread you can drive a battalion through that puppy ; a very illiquid ETF
adavies25: @GreenGhost $BOIL Thanks guys!
GreenGhost: @adavies25 $BOIL BTW we have no need whatsoever to concern ourselves with market depth of liquidity IMO ; we are smaller than plankton in a sea of Blue whales ; our buys and sells makes no difference except in illiquid stocks which we shouldn't be trading in the first place ; one whale wants to exit and we get splashed up on land with no water in sight!
adavies25: @GreenGhost $BOIL Lol. Good analogy! I wouldn't mind being plankton on the tails of a whales hoping to escape the back draft.
dngrisk: @GreenGhost $BOIL And think of all that poop put out by those Blue Whales! BTW - thanks for all the input and guidance you provide for all in the Forum. Much appreciated.
GreenGhost: @dngrisk $BOIL sure thing Thx for post!
mradams0621: ...
-5.07% $BOIL ProShares Ultra Bl 13.10 555
-5.00% $ENZN Enzon Pharmaceutic 0.76 32030
-4.99% $NVCR NovoCure Ltd 26.26 100
-4.92% $LABD Direxion Shares Ex 38.65 2730
-4.76% $ANY Sphere 3D Corp 1.30 20000
-3.85% $PLX Protalix BioTherap 0.75 5430
...
mradams0621: ...
-8.90% $BOIL ProShares Ultra Bl 13.51 2450
-8.20% $KEG Key Energy Svcs 0.46 4300
-7.77% $NWL Newell Rubbermaid 41.76 72050
-7.43% $CVEO Civeo Corp 1.37 2000
-7.24% $PLX Protalix BioTherap 0.77 2550
-6.98% $LIVE Live Ventures Inc 2.00 1600
-6.7 ...
GreenGhost: @tnt $UNG You posted same thing on Wed too and it's got crushed since ; agree wicked oversold and high short interest ; been that way however for years what so special about today ? ; nothing I can see in today's price action so far. Is 2.20 in spot ...
tnt: @GreenGhost $UNG $BOIL You are right. There is nothing special about this level. Just playing a sentiment shift trade which as you know in nat gas can be quite whippy. I don't care if it drips lower for another day or two or three. I just anticipate the wicked upside move to more than make up for a few days of trading. That massive bull candle is coming
GreenGhost: @tnt $UNG $BOIL could be another year .....or two ; no way to tell when that magic moment is ; as more rigs come off line and marginal cost of production goes towards zero then market will turn up in anticipation of same ; 2 bucks in spotty is the big kahuna at this point.
GreenGhost: Natty gas prices collapsing multi-year low here yikes ; paid 1.38 gal last week for propane tanks fill used to be over 4 bucks a few years back; a sector to avoid; the levered bullish ETF $BOIL for instance has lost over 80% of it's value since this time last year and we're going into winter heating season in big NE sector consumer which typically helps spot; selling way OOM BECS Cr spreads on this one continues to be solid strategy and consistent performer. https://finviz.com/futures_charts.ashx?t=NG&p=h1 https://finviz.com/futures_charts.ashx?t=NG&p=m1 https://finviz.com/quote.ashx?t=BOIL&ty=c&ta=0&p=w
GreenGhost: @tnt $BLUE Clearly a Code Blue stock; where's d'em paddles when you need them ? Squeeze forming on daily suggest to me at least could resolve itself to downside ala $AMBA ; traders will note stock hasn't based/paused /consolidated yet which often means selling momo still has stocks in it's grip; just some slowing of institutional distribution; take a look at $BOIL to see same thing. Down fast squeeze down fast again and so on.
Iceman: ...
$BOIL Oct 16 2015 42 Calls (Covered)
$CYBR Oct 16 2015 45 Puts
$DUST Oct 16 2015 16 Calls (Covered)
$DUST Oct 16 2015 32 Calls (Covered)
$GTLS Oct 16 2015 25 Calls (Covered)
$IRM Oct 16 2015 30 Puts
$LL Oct 16 2015 20 Calls (Covered)
$NFLX Oct 16 20 ...
Visit the Trading Forum to join in the discussion.
| | |
| --- | --- |
| Stock Price | $40.20 |
| Change | -7.50% |
| Volume | 2,972,970 |
The investment seeks daily results that match (before fees and expenses) two times (2x) the daily performance of the Dow Jones-UBS Natural Gas Sub-index for a single day. The index reflects the performance of a rolling position in natural gas futures contracts traded of the NYMEX without regard to income earned on cash positions. The fund intends to meet its investment objective by taking long or short positions in natural gas futures contracts.
Request Video of BOIL
Already a member?
Sign in here.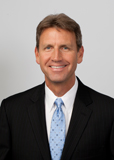 Dan Fitzpatrick
Stock Market Mentor gives you EVERYTHING you need to succeed in the market; all in one place. How easy is that? Dan Fitzpatrick and his elite community of traders share trading ideas, strategies and much more. Dan Fitzpatrick--a world class Technical Analyst, trading coach and regular CNBC contributor--gives you access to all of this with a 30 day trial membership for just $7.77. Get started TODAY and start trading better TOMORROW with the following premium content:
Nightly video Strategy Sessions with a game plan for tomorrow
Got a stock you want Dan to look at? Just ask.
Patent pending video alerts instantly delivered to you when one of Dan's trading signals is triggered. This is not your typical price alert. This is a short video explaining the action you need to take to make money. No more "Woulda, coulda, shoulda"
Access to over 87,700 stock analysis videos
Access an ever expanding library (87,700) of educational videos that will save you time and make you money
Join a team of friends and traders that have one thing in common; a burning desire to succeed.

Become a Member Today!
Gain immediate access to all our exclusive articles, features, how-to's, discussion group and much more...
Satisfaction Guaranteed!
Your Stock Market Mentor membership comes with a 30 day, no questions asked, 100% money back guarantee!