Buffalo Wild Wings Inc. (NASDAQ:BWLD)
Strategy Session

October 25th, 2017

01:07

Chart of the Day

April 27th, 2016

02:18

Market Overview

December 24th, 2015

00:23

Strategy Session

April 28th, 2015

00:34

Stock Watch

February 7th, 2015

00:40

Strategy Session

July 29th, 2014

00:40

Strategy Session

June 23rd, 2014

00:41

Strategy Session

May 20th, 2014

00:41

Stock Watch

March 22nd, 2014

00:42

Strategy Session

January 8th, 2014

00:33

Strategy Session

December 9th, 2013

01:14

Strategy Session

December 9th, 2013

01:14

Strategy Session

November 6th, 2013

00:51

Strategy Session

November 5th, 2013

00:37

Strategy Session

October 30th, 2013

02:00

Strategy Session

October 3rd, 2013

00:11

Strategy Session

July 24th, 2012

00:24
Bands Volume 200 SMA 50 SMA 20 SMA Videos Alerts Articles Events

1winkie: ...
$BWLD - was downgraded to Neutral from Buy at UBS. Its shares were indicated down 0.6% at $145.00 on Monday after the downgrade.

$DLPH - Delphi Automotive PLC was reiterated as Buy with a $118 price target (versus a $100.86 close) at Jefferies. T ...
DAN: @1winkie $ACM $CIEN $AQUA $FNKO $GSK $SQ $ALNA $ALTR $BWLD $DLPH Great post, 1winkie. Thanks for this great information. You can write my morning note anytime you want. ;-) Dan
Junior1:
Junior1:
DAN: @Junior1 $BWLD Only downside would be if a competing bid came in. Other than that, it seems like a good idea.
bRobert: @Junior1 $BWLD The buyout price can be raised.
DAN: @bRobert $BWLD Yep. Always a possibility if the shareholders refuse the original bid.
Henry: @DAN $BWLD If that happens, that call will rocket past your stop
DAN: @Henry $BWLD Yes....and very quickly.. I'm just leaving the stock alone. If you didn't own it yesterday, then there's nothing to do except look at it and say, "Golly. I wish I'd owned it yesterday."
Henry: $BWLD Up 20% in after hours on lower sales and a mediocre report at best.
rachel: ...
$BWLD rising. Up 20%. Never chase these. Tempting…but risk is maximum. Is there MORE upside from $120??
Requests:

$ITA – "want aerospace/defense position. Is this the best?" Yep.
$HDP – "Daily squeeze downwar ...
Henry: @bRobert $TEX Marcato was pumping the stock of Fast Money last night. They didn't have the magic touch with $BWLD
shoredriver: $BWLD....fugly reopen 430Eastern
Henry: $BWLD CEO Sally Smith announced she will be stepping down regardless of the proxy fight. The stock ran ~$11 and is pulling back some. I guess the message is: "Don't let the door hit you Sally"
Riccardo: $BWLD $FDX $IYT $PCLN my shorts $AAOI $MOMO $ADSK $LOGM $CACC $PI $VMW my longs
Riccardo: $BWLD $IYT $ FDX I'm solid short on all of these and will add if the snap back fails
Riccardo: $FDX $BWLD $ IYT Sold at the money puts @Dan your thoughts?
DAN: @Riccardo $FDX $BWLD Sold ATM puts on all of those? Not sure I would be doing that...but I can't say that you're wrong. You're just trying to trade right at the bottom. I think you might be early...but I really don't know. You could be right on time! Good luck. Just make sure you have an exit strategy so that they don't get away from you.
Riccardo: @DAN $FDX $BWLD I bought small positions to add later. They seem to have broken down hard . The trasports too I will keep a tight leash just in case thanks much
Riccardo: @DAN $FDX $BWLD sorry meant Bought. A little hectic today lol
Henry: $BWLD Let the proxy wars begin Buffalo Wild Wings, Inc. (NASDAQ:BWLD) today announced that it has filed definitive proxy materials with the U.S. Securities and Exchange Commission ("SEC") in connection with the company's upcoming 2017 Annual Meeting to be held on June 2, 2017 . Buffalo Wild Wings shareholders of record at the close of business on April 13, 2017 are entitled to vote at the Annual Meeting. The proxy statement and other important information related to the Annual Meeting can be found on the company's website at ir.buffalowildwings.com. I am long
Henry: $BWLD trading is like practicing medicine. sometimes you can't believe what you are seeing
olveoyl: @Trixie $CAKE $TXRH perhaps companion moves $PNRA $BWLD
Henry: $BWLD whoa! back from the dead? Maybe their poor earnings gives the activists added leverage
bigbartabs: @Henry $BWLD ... do ya think there might have been a few stops hit with this one?
Shopaholic526: $DPZ $PNRA Looks like food is the word of the day. $BWLD up today too.
orpheusredux: @Henry $PXD Seems like this was a day of reversals. $BWLD, $PXD, among others.
DAN: $BWLD --oops.
Henry: $BWLD new hi for the year
BocaRick: @Henry $BWLD $WING same
Henry: $BWLD Marcato, which owns 5% of the company has sent a letter to franchisees calling the elimination of company owned stores.
kcar21966: $BWLD has been in a steady uptrend since it bottomed on 10/26...$2 away from an all time high
Aragorn: $COR big move today now above the 8ema maybe a change in character. $STMP big day inside day and up continuing the break out of 2 month consolidation $CRM nice move today extended and sold off intraday biit still up from yesterday 4ROST similar to CRM $ INTU watch this for a short sometime next week really extended now $FDX inside day and up nead HOD strong stock $BWLD inside day and up nice move $WDC anther strong stock $CF above the 200 aking a statement $ KSU above the 21ema now filled th gap and the Mexicans are going to ship Trump all the cment he wants on the KSU express $LOGM - log me I to this one $ SIVB animal $CRUS about to go inside month and up strong stock $COHR WOW
kcar21966: $BWLD has been working in this market
orpheusredux: An "expert" on CNBC yesterday was claiming that $BWLD can triple from here. I think he had his chart turned upside down.
osgood: @orpheusredux $BWLD A famous physicist was lecturing on why a certain graph curved up. After a half an hour, somebody pointed out that he had the graph upside down. Without batting an eye, he turned the chart rightside up and lectured for the next half-hour on why the graph curved down. . . . .
orpheusredux: @osgood $BWLD I admire anyone with that kind of adaptability.
Aragorn: $BWLD Puking something up
RedLeaf1: @debeers $CBRL $EPZM You're so right, @debeers. Wish I had bought $CBRL rather than $BWLD.
debeers: @RedLeaf1 $CBRL $EPZM $BWLD - -$CBRLwill have a down day and you can pounce then. Before Janet says what she's going to do, you can count on Mr. Market toget skittish. Pounce then. On $EPZM, its different: funds were restricted from buying that really wanted to own it and own the technology that the stock represents. I don't see this one taking many backwards steps: if this is your first entry into EPZM, go no m ore than 1/3 and add to the rest when stupid people do stupid things. FYI-** With today's move, CBRL shares are up 31 pct this year while the Dow Jones U.S. Restaurants & Bars index is unchanged. ETF's are nice if you don't have a lot of time to do the homework.
HooDat06: $BWLD just broke opening rotation high. Is there such a thing as a 119 minute trade?
HooDat06: $BWLD could be heading for 2 year low tomorrow. Down more than 10% currently
HooDat06: $BWLD Was able to get a fill on a small starter position at $126.50. 2 year low was $122.15. Placed a stop just below $120.
rookie_status: $BWLD possible H&S pattern.
JBed: $BWLD
captron: @JBed $BWLD Don't understand your one symbol post. You might look at $WING, same business only with more shorts to cover. Just passed previous high and is resting today.
JBed: @captron $BWLD $WING Sorry for the brevity - just meant to convey that it is having a nice move. Thanks for the tip on $WING.
Aragorn: $PNRA - took out Fridays highs walking up the 8ema. Seems to be a day for restaurants $SONC a big day $SHAK $NDLS $CMG up on a bad tape also $BWLD . Note TXRH lower than Fridays low and into the 2nd std Bollinger. Do not lose sight of this one it might rest a bit then take off again
judysteiner: Good Morning friends... I Made a new scan that I am very excited about. Here are the top bunch of tickers.. look at the last 2 daily candles. $SHY, $AGG, $NEE, $SEE, $GMCR, $TWC.$ILMN,$DLR<$EQIX, $DPS,$CLX,$DPZ,$SPB, $ABMD,$LAD, $BIV,$HII $BWLD---ALL traded over 500,000 shares on fri, next few over 400k..$ATHN $AMCX
Tr8dr: @judysteiner $SHY $AGG $NEE $SEE $GMCR $TWC $ILMN $DLR $EQIX $DPS $CLX $DPZ $SPB $ABMD $LAD $BIV $HII $BWLD $ATHN $AMCX Hi Judy, just wondering what media you use for your scans? is it Finvis screener?
Trixie: $CAKE big move today, $BWLD kind of similar looking chart.. Wonder if it could get the go bug in a few days..
iwant2belikeme: $BWLD looks like it's starting to fill the gap.
issues: @iwant2belikeme $BWLD Did you buy any? Are you holding through the first of Jan? Stops?
iwant2belikeme: @issues $BWLD Full position on 11/16 at $150. Stop on half at $158.3 and other half at 155. T1 is $173 and T2 around $180. If all goes well I plan to hold through earnings on Feb 4th as oil is cheap, a lot of sporting events this time of year, and who doesn't like wings...
TunaHelper: @Bridget $MCD $LUV I would be hesitant to buy $MCD, specifically for two reasons: (1) It's too far above the 200dma (i.e., it's very stretched), and (2) there seems to be trouble in the restaurant sector ($CMG, $JACK, $PZZA, $BWLD, $PNRA, $DRI, etc.) Not quite sure why #2 is occurring. Would love to hear others' thoughts on this. -Tuna
ogas: $BWLD - looks like yesterday was a capitulation low and today the stock is rebounding. They posted terrible numbers all around but they have a good CEO and have bounced back before. Since it is a low risk entry, I'm going to take it for a trade. The fact that my son and I go their once a week doesn't hurt either! ha ha
issues: @ogas $BWLD tempting but I can't get $VRX out of my mind. There is probably a bounce coming but it's so hard with downtrending stocks to be positive. However, we did add to $NXPI this morning. We have several other downtrending stocks: $ABMD $SWKS & $SKX. But we sold $VRTX and $PSX yesterday to take profits.
issues: Earnings tonight: $VRTX (we hold) $NXPI (we hold) $TSO (we hold) $PYPL $WDC $CAVM $BWLD $ANIK $VLO (holders) $AMGN (holders) $ELLI Earning Thurs: $ABMD (holders) $AET $ALXN $BLL $BMRN $BOFI $FDC $COP $CBM $CVRR $FLR $MOH (hold) article on Zack's http://www.zacks.com/stock/news/193774/4-health-insurers-set-to-beat-q3-earnings $MPC $NUS(Dan's brother work for NUS) $SBUX $SAM $UVE $VA Earnings Fri: $ABBV $BUD $CBOE $LPNT (I just bought $LPNT - good article on Zacks's (http://www.zacks.com/stock/news/181389/is-the-crowd-right-about-lifepoint-health-lpnt-stock), also$LPNT has Zack's highest ratings AAA!) and $PSX (Zack's rating BAA)
GreenGhost: Couple of DCB candidates pummeled big AH on release 2nite $BWLD down 13% $GPRO down 12% One to consider selling short by selling OOM calls $LOCK up 40% ( shares are HTB so no shorty sales of stock) ; avoid buying outright puts unless experienced option trader as IVs will be screaming high on huge move up. ...btr a seller of options premium when that's the case .
woodman: $BWLD - holding/moving up off 50 day. Earnings 10/28 after.
Bridget: $BWLD continuing to move higher, just not sure I would be buying it here though
GreenGhost: $BWLD bullish release stock responding AH like Sea Biscuit up 7% on some decent AH volume; NP Congrats to longs
steve71: @GreenGhost $BWLD Credit to Bridgett for illuminating the Buy point about 10 days ago.
Bridget: $BWLD at my buy point. Broke through the 200Ma, then pulled back, and is now moving higher on nice volume this morning.
tkcoretrader: $BWLD Still holding.
traderbren: $BWLD -- move up gradually to fill the gap at $177.10
traderbren: $BWLD -- looking interesting.
GreenGhost: Domestic restaurants, retailers. the drugstore chains, apparel, resorts and casinos, department stores et al trade returned in a big way today on sector rotation ala cheap gas more money in pocket again trade and continued strength of $USD which is heading back up here; basically no foreign exposure and more dollars for consumer to spend courtesy falling gasoline prices; make sense? beats me but that's where money flows went today. Think some of these are buyable for a trade here; some started to move last week $WMT for example; $CMG $COST $RAD $WAG $BWLD were just a few I noticed I'm sure there's more; if you find some be sure to post so others can benefit from your research. https://finviz.com/map.ashx?t=sec_all
lostsheep: $ BLMN, $TXRH, $EAT, $DRI, $CAKE, $BWLD - Blue horse shoe loves restaurants. $GS initiates coverage on a list of eateries. A few interesting setups in this group. #Thanks- @russ1030, @hunter2, @judysteiner for well wishes. Should have power back this morning. Lots of clean up to be done but damage was moderate and everyone is safe. Again thanks.
traderbren: $BWLD -- get those wings! Might be a short-term trade on this move?
ogas: $BWLD - someone pointed out earlier - going higher on good volume. I might dip my toe for a trade - this is the third day up though.
billfumick: I'm not gettin anywhere last few days....BUT will stick with my plan Shorts, $CELG, $BBY, $AAL, $BWLD, $LUV, $TJX, $UAL Longs, $AMZN, $FEYE, $TASR, $TSLA #HaveAPlan
billfumick: #Short $CELG, $TJX, $BBY & $BWLD Will add if needed
janner0814: Closing out $BWLD one day swing. plus $1.81. Journal note: Avoid this stock... B/A too wide. Frustrating... better dances elsewhere.
janner0814: Yesterday day scaled into $BWLD commons 1/4 position at $152.51. It's working. I'll add maybe tomorrow.
Chucky: $IWM Well a lot of my stops were hit yesterday. (in line with small caps out performance(Nov.-Mar.) The last of my holding in this ETF was stopped out at 123.89. Original Purchase was day after thanksgiving. $SWFT though I would play a little s ...
DrChucky: @Bridget $GRUB $BWLD down heavily - 14%. maybe related?
GreenGhost: $BWLD down 13% $SYSS down 22% and $WYNN down 17% all took it quite hard after release; no real buying pressure yet on any based on today's price action; all to be avoided for other than quick bounce trade ; posted on all 3 last night if interested.
philharmonic: $BWLD I love Buffalo Chicken Wings and, here in New York City, I often feast on the Atomic Wings brand. We have a Buffalo Chicken Wings store in the Broadway theater district. So last week, along with my wife, I decided to try this place. I was so disappointed with the wings but the store was very interesting. Several bars and many Television sets through out the establishment. For those who love to watch sports in a social atmosphere, this is the place to go. I was very impressed by the entertainment setup. But for those who love wings, there are much better places to go.
GreenGhost: $BWLD thwack on release; this one off 8% AH; stock has been rolling over for a while; release pushed it down further ; could see support at 160 area; NP http://seekingalpha.com/article/3112556-did-buffalo-wild-wings-just-have-an-earnings-disaster
hawk327: $BWLD Look at the chart on this stock. Really looks like it is rolling over. To me it looks like the consolidation is breaking to the down side. Looking for a potential short set up on any strength. currently no position
snmtraders: @debeers $LUV - Love your conviction, and great analysis that backs it up. You really are amazing, debeers -- $ULTA, $PKLD, $BWLD, $LAD and so many other winners in your portfolio. Congratulations!
dann055: $BWLD I think it's in a squeeze.
dion43: $BWLD @dann055 yeah - looks pretty squeezy - but it also looks like it might be about ready to head out of it to the downside
RedLeaf1: @debeers $CRBL Thanks @DeBeers, I agree with your view of the stock and will add $CRBL to my holding of $BWLD as my position in restaurants.
moneyHoHo: $BWLD gap fill 183.50 to $184.25 probably not a bad buy.
woodman: $JACK, $DRI, $PLKI, $BWLD, etc. - food/restaurants doing well.
SmallDogTrade: @hazelb41 I was looking at $JACK today as well. It does look solid. I just don't care for the restaurant biz as it's pretty fragmented. But $CMG and $BWLD sure were winners. Looks good.
hazelb41: @ginny "Casual dining" perhaps picking up due to cheaper gasoline? 2 more good looking charts in that space: $BWLD and $JACK.
ginny: @hazelb41 $bwld $jack nice looking charts.
moneyHoHo: $CMG Want to see a big red 5 min candle. Might hurt the restaurants tomorrow. $BWLD etc. Could also be a good 59'er. Numbers don't seem that bad.
ginny: @luongobill12 I can only look at the action of $HABT on opening day. Hope for a repeat performance. Thanks for the aside info. Always helps. Keep looking at $PLKI $BWLD should of could of..... Infact, I sold off some $FB today and looking at the chart, I put that money into PLKI for a long term hold.
moneyHoHo: $BWLD not an easy one to hold but traders are voting now. Option spreads suck on this one.
moneyHoHo: $BWLD - Tough one to trade but looks about to pop
moneyHoHo: $BWLD Barclay slaps a $210 upgrade on it and it's getting dumped today. Watch
moneyHoHo: $BWLD wish the option spreads weren't so bad!
moneyHoHo: @moneyHoHo $BWLD still like it.
debeers: $BWLD/$PLKI-winner winner chicken dinner-you can have it greasy or healthy, you can bet on fantasy leagues or on Cheryl's latest menu upgrade. No sturm und drang just sweeping the money up!
debeers: $M- did well today, Wolf, at up 4.10% but was hardly the biggest winner in retail. That honor belongs to JCP. Others that exceeded M in my universe were $JACK 4.24%, $GPS-up 4.83%, $BWLD up 4.37%, and $PLKI up 6.48%. I am sure you meant well.
debeers: $BWLD/$PLKI-BWLD/PLKI-I love Sally Smith and lots of companies would kill for up 24.08% results in the restaurant industry. But quiet little Cheryl Batchelder's PLKI is up 46.23% for the year and doesn't have to worry about what her compares will be without the World Cup. Also, going into this year's next Quarter's figures is their sponsorship of the Bahamas Bowl which gave them a ratings bonanza. If you can only support 1 discretionary in your account, this should be the one. Small caps should outperform next year and you don't even have to worry about the Euro recession or Putin shenanigans.More bucks for your clucks!!
Visit the Trading Forum to join in the discussion.
| | |
| --- | --- |
| Stock Price | $USD 0.00 |
| Change | 0.00% |
| Volume | 0 |
Buffalo Wild Wings Inc and its subsidiaries operates restaurants as well as selling Buffalo Wild Wings and Rusty Taco restaurant franchises. The Company offers offers dining and bar areas that provide distinct seating choices for sports fans and families.
Request Video of BWLD
Already a member?
Sign in here.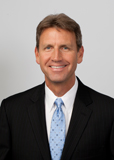 Dan Fitzpatrick
Stock Market Mentor gives you EVERYTHING you need to succeed in the market; all in one place. How easy is that? Dan Fitzpatrick and his elite community of traders share trading ideas, strategies and much more. Dan Fitzpatrick--a world class Technical Analyst, trading coach and regular CNBC contributor--gives you access to all of this with a 14 day FREE membership. Get started TODAY and start trading better TOMORROW with the following premium content:
Nightly video Strategy Sessions with a game plan for tomorrow
Got a stock you want Dan to look at? Just ask.
Patent pending video alerts instantly delivered to you when one of Dan's trading signals is triggered. This is not your typical price alert. This is a short video explaining the action you need to take to make money. No more "Woulda, coulda, shoulda"
Access to over 58,800 stock analysis videos
Access an ever expanding library (58,800) of educational videos that will save you time and make you money
Join a team of friends and traders that have one thing in common; a burning desire to succeed.

Become a Member Today!
Gain immediate access to all our exclusive articles, features, how-to's, discussion group and much more...
Satisfaction Guaranteed!
Your Stock Market Mentor membership comes with a 14 day, no questions asked, 100% money back guarantee!