Baozun Inc. (NASDAQ:BZUN)
Bands Volume 200 SMA 50 SMA 20 SMA Videos Alerts Articles Events

agiaccag: Long (swing/day trades) $BZUN, $ATEN, $NVDA , $LU , closed $CPE
Yuls: $DADA looks like a laggard among the Chinese party, even $BZUN is running
scottrades: Some #Earnings to be aware of for this coming week: $BBY $NIU $DKS $DLTR $DQ $MDT $TWST $ADSK $BZUN $DE $SJM $ANF $HRL $PLAN $BURL $ADI $A $ICLK $TNP $JWN $URBN $NTNX $DELL $DSX $WMG $GPS $AMWD $FRO $BLRX $AMBA $HPQ $AEO $ONE $KFY $ARWR $PSTG $CBT and $J $TITN $EV $CHS $DY $CMCM
Max115: $BZUN trying to make a late day comeback off the LOD. Earnings tomorrow before the open
scottrades: Some #Earnings to be aware of this week. $WMT $NVDA $BABA $JD $HD $LOW $TGT $SE $NIU $BJ $AAP $DLPN $TJX $ADI $DE $FL $KSS $DQ $PDD $GDS $ECC $BEST $CTK $EL $VIPS $SNPS $A $ROST $QIWI $LB $LX $AMCR $CMCM $LZB $OPRA $KEYS $CREE $GAN $BZUN $JKHY $FN $MLCO $KC $FUV $SQM
Max115: $BZUN tagged the 50d and hasn't looked backed
bRobert: $BZUN. C&H. $58+ target. Watch this. pullback for a bounce. Zig zagging higher $SINA. flag. $45/$68. Add in scales $BABA. Flag $290/$330.
bRobert: $BABA I'm adding on the next green print/green shoots bounce $290/$330 Low volume minor pullback ...so far $BILI pullback bounce near 20d/flag Watch it as it consolidates and sets up for further upside $55+ I took profits adn was stopped out near the high Looking to reload $NTES $480/$540 Stalk entries close to the 20d Pristine WEEKLY C&H in motion Cup bottom $180 Handle $360 $BZUN $56 C&H target
Max115: $BZUN Trying to get through resistance
Ava: $BZUN and $BILI on watchlist to make new highs on daily (BZUN - Chinese e-commerce, BILI Chinese gaming)
Max115: $BZUN Above 200d on volume
Delivery0516: @Margi1983 $BZUN Thanks for calling this to my attention yesterday, bought some June34puts. With the stock evidently starting to find a little support around 32.75, I'm out with a 40% one day gain -- sweet.
Margi1983: $BZUN I do not short often, but $BZUN looks ripe. Stalling out on day 4 of a 30% move. What do the experts like @champ, @scottrades,, @Dan, @bridget say?
scottrades: @Margi1983 $BZUN I don't short stocks often, but I think you'd want a stop just above yesterdays high.
Margi1983: @scottrades $BZUN Thank you Scott. No trade for me yet
Ben2020: @scottrades $bzun, how does the chart look for bzun? I'm thinking of going mid-term long and wanted to know stop-loss and Target price. I know the ER is tomorrow as well. Fyi, i'm new to the forum and am still going through the chart setup/tutorial.
scottrades: @Ben2020 $bzun Welcome to the forum! It's in a little downtrend, but trying to get above the 50 Day MA right now. It's a China Stock so there's some risk that comes along with it.
Ben2020: @scottrades $bzun thank you; appreciate it.
scottrades: Some #Earnings to be aware of this week. $ZM $CRWD $DKS $DOCU $WORK $CPB $CBRL $AVGO $CLDR $SJM $ATHM $CIEN $AEO $TTC $BZUN $APPS $GOOS $HQY $HHR $DCI $EXPR $SMAR $VRA $CMD $AMBA $ESTC $TIF $CNK $ZUO $MDB $BBW $NGL $MIK $GHG $ENS $SCWX $PD $EVRI $PLX $YEXT $GPS $SAIC
Max115: $BZUN Poking its head above the upper BB
yongli: $GDS was on the GSL before. China plays up a lot. $BZUN $BIDU $MOMO $PDD etc.
DrScience: @yongli $GDS $BZUN $BIDU $MOMO $PDDAdd JD to the list. New 52-week high. Long and, uh, strong!
woodman: @DrScience $GDS $BZUN $BIDU $MOMO $PDDAdd - I'm with you on $JD. Also been riding $EDU and adding along the way. EDU has been a boringly upward stock. Been easy to hold and add to. JD has been more difficult to hold but I've somehow managed to.
Herb: $BZUN tried to trade it this morning. Worthless.
traderbren: @Herb $BZUN - i gave up on this POS long time ago. Don't waste your time on it....plenty others to make moolah off.
Herb: @traderbren $BZUN Lesson learned! POS!
issues: New on IBD 50 this week: $AFYA $JCOM $PCTY $QIWI $STOR. Off the IBD 50: $BZUN $HDB $HUYA $KEYS $ZTO
brett_anderson: $BZUN i know we don't really know what the heck's gonna happen - could be more tweets. with that said, $BZUN could fall below $40, next is at $36.50... np, just watching
DAN: Here's a list of fast growing companies -- good fundamentals. $ACMR $ADBE $APPS $BTG $BZUN $CODA $CORT $EDU -- which is in a squeeze and looks good here. $FISV $HUBS $IIPR $LPG $MPWR $NOW $OLED $PAGS - also in a squeeze, but reports earnings in a couple of days, so it's a risky stock to own. $PAYS $PCTY $PETQ $PFPT $QIWI $SPLK $STNE $TEAM $TPX $TRHC $VRTX $WIX You can see that several of these stock are either current GSL stocks, or former stocks. Might want to put these on a watch list and be vigilant for trends and entries. Dan
GOOSE: @DAN $ACMR $ADBE $APPS $BTG $BZUN $CODA $CORT $EDU $FISV $HUBS $IIPR $LPG $MPWR $NOW $OLED $PAGS $PAYS $PCTY $PETQ $PFPT $QIWI $SPLK $STNE $TEAM $TPX $TRHC $VRTX $WIX @DAN $STNE Also reports earnings tomorrow, according to TOS.
DAN: @GOOSE $ACMR $ADBE $APPS $BTG $BZUN $CODA $CORT $EDU $FISV $HUBS $IIPR $LPG $MPWR $NOW $OLED $PAGS $PAYS $PCTY $PETQ $PFPT $QIWI $SPLK $STNE $TEAM $TPX $TRHC $VRTX $WIX Yeah. I have that too. Thanks for the reminder, Goose! 8-)
Sluggo: @DAN $ACMR $ADBE $APPS $BTG $BZUN $CODA $CORT $EDU $FISV $HUBS $IIPR $LPG $MPWR $NOW $OLED $PAGS $PAYS $PCTY $PETQ $PFPT $QIWI $SPLK $STNE $TEAM $TPX $TRHC $VRTX $WIX @Dan, is there any way to print the posts in the forum? I tried a copy and paste, but no go.
Sluggo: @Dan $ACMR $ADBE $APPS $BTG $BZUN $CODA $CORT $EDU $FISV $HUBS $IIPR $LPG $MPWR $NOW $OLED $PAGS $PAYS $PCTY $PETQ $PFPT $QIWI $SPLK $STNE $TEAM $TPX $TRHC $VRTX $WIX Waiting to reenter $STNE depending, of course, on the earnings tomorrow.
DAN: @Sluggo $ACMR $ADBE $APPS $BTG $BZUN $CODA $CORT $EDU $FISV $HUBS $IIPR $LPG $MPWR $NOW $OLED $PAGS $PAYS $PCTY $PETQ $PFPT $QIWI $SPLK $STNE $TEAM $TPX $TRHC $VRTX $WIX You can copy and paste them. I do. It just seems weird. Open up "Notepad". Then copy what you want to print, and then paste it on the empty document. I just did it with your post. See attached. Dan
Sluggo: @DAN $ACMR $ADBE $APPS $BTG $BZUN $CODA $CORT $EDU $FISV $HUBS $IIPR $LPG $MPWR $NOW $OLED $PAGS $PAYS $PCTY $PETQ $PFPT $QIWI $SPLK $STNE $TEAM $TPX $TRHC $VRTX $WIX Thanks, for the penmanship challenged among us.
Max115: $BZUN @ Dan or anyone else . Thoughts on BZUN? ER 8/21
DAN: @Max115 $BZUN It's dead to me, Max. Too volatile and unpredictable. Might go up, and might fall. No clue.
Showmethemoney: $BZUN Started a small position. Anyone else in it?
jlutzkanin: @Showmethemoney $BZUN I have a Bull Put Vertical 45/40 with August expiration. As long as it holds the 50 MA
Showmethemoney: $BZUN Big sell off today. Any thoughts on an entry price?
Sher: $BZUN - Stock up another 2.5%, today ($53.91), as bullish reversal off 7-18-19 bottom ($48.17) continues - Fib. retracement approx. 63%, to date - Due to report on 8-28-19. Long August OTM calls...
martyrb3: $BZUN Moving up after dip below the 50day.
rachel: ...
$BZUN – very choppy for me, but revenue growth and EPS is very good. 107% growth rate on 3-5 year basis.
$X – this is in a base.
Tlluride: $bzun, thoughts on oversold bounce. I don't see any news as to drop.
JBed: $BZUN taking off out of a base. Not too late to get in.
Bridget: $BZUN is in a nice uptrend and is currently consolidating near the recent highs. Drawing a trendline on the daily, the stock has pulled back to this line. I think you can buy here with a stock just below $52
PopsB: @Bridget $BZUN Just took a position, looks good, thanks.
bRobert: @Bridget $BZUN $JD similar Nice WEEKLY $40+ target $BZUn $60 target
mickimaus: Hi Everyone, I am very new to this trading thing and I'm trying to learn all I can to the point that my brain is hurting. Would someone be able to give me some advice on $BZUN. Would this be a good time to purchase it?
Henry: @mickimaus $BZUN Start with the weekly chart. It's at the top of the range for 2019 and an inside week. No edge there. Look at the daily chart. It has been in a tight range for 9 days. That isn't enough to qualify as one of Dan's squeezes. That range is higher than the previous Darvos box, but it just looks like it has "more work to do" It's a China stock. It has political/news risk. To me, it looks like it's going to bounce around between 49 and 55 before it goes to 60. YMMV
mickimaus: @Henry $BZUN thanks so much for the help! I will certainly take a look at all that and wait. Very much appreciated.
Henry: @mickimaus $BZUN another way to say top of the range.
Henry: @mickimaus $BZUN Welcome to SMM
mickimaus: @Henry $BZUN Thank you! I also had to look up what "YMMV" stands for and have learned something new there too!
Bob G: @mickimaus $BZUN @Henry nailed it on the head for you. The stock is trapped in the middle of $4 channel and until it moves one way or the other your trading account will appreciate you looking elsewhere to invest. Welcome to SMM and don't hesitate to ask questions because this is one big family trying to help each other make money!
mickimaus: @Bob G $BZUN thanks so much!
scottrades: @mickimaus $BZUN Hi mickimaus, I see Daily Support for $BZUN at the black line (52.18) on the chart. If you're buying here, I would have a stop just below that level.
mickimaus: @scottrades $BZUN I really appreciate all this help I'm getting. I will continue to watch and learn from all of you. It is very helpful to see the chart with the line.
scottrades: @mickimaus $BZUN No problem. Welcome to SMM! Here's an Hourly Chart. You can see how nice and tight it's getting. Set an Alert at 54.29 on your charting software.
mickimaus: @scottrades $BZUN will do!
Sher: $UPLD – Speculative rebound trade put on yesterday (July $45 calls) – Solid retracement underway following recent sell-off ($53.30 to $43.19) - IBD ranks as first in industry group (tied with $BZUN) with a CR of 99. They recently acquired content operations platform Kapost for $45M and raised their Q2 and FY19 outlook – Earnings are scheduled for 8-1-19 and expectations are pretty stellar, so am anticipating a return to prior high – Jeffries has a PT of $61 on the company; Needham, $53 - Also, just noticed SC 13G filing by Blackrock, early June.
bRobert: $BZUN "stealth" rally to top of range. WEEKLY shows more in the tank. $62+ Look for pb/bounce
bRobert: $BZUN flag /throwback retest. Phase 2 $60+ with trigger
martyrb3: $BZUN Taking off. Featured in IBD 50 Stocks to Watch on Monday. Made good money on calls but got out too soon. Looking for opportunity to reenter.
bRobert: $BZUN . day 3 . breakout. Look for pb/bounce . phase 2/3 . $55+ .
Sher: @bRobert $BZUN - Yes... jumped out of this one way too soon.
StockMarketMentor: A Price Alert has been triggered for $BZUN Baozun Inc.. Click here to view associated video clip: http://stockmarketmentor.com/stockanalysis.html?ticker=BZUN&clip=110847
Sher: $GLUU - Position add - Anticipating a run into earnings, which are on the 6th. - Expectations are for the strongest 1st. Qtr., to date. $BZUN - Initiated new long call position, earlier - Report dates a bit conflicting: Earnings Whisper has the 5th., whereas Schwab has the 16th. - Either way, projections are for increases of 46% (earnings) and 31% (revenues), YOY. $MDLZ – Added to May $50 call position – As noted earlier, in very tight squeeze, 2.3%, - Due to report next Tues., A/C - Stock @ ATH...
CraigReynolds: @Sher $GLUU $BZUN $MDLZ The $MDLZ, do you plan to hold thru earnings?? I own both May and June
Sher: @CraigReynolds $GLUU $BZUN $MDLZ - Craig, I'm undecided, at this point... want to see how the week plays out - The squeeze is a bit tenuous, directionally - I thought it was going to take out resistance, earlier in the day, but it pulled back... again.
rachel: ...
$BZUN -- Phase 2 buy above 200-day MA. Should not fall back below Friday's intraday low of $40.35. Alert $44.50
$BABA -- breaking out above trendline. Would keep a stop below $180. If you're stopped out, you could always buy near the 5 ...
Sher: $ACB – Took profits (89.6%) on Apr. $9 calls, this morning – STC @ $1.45 $BZUN – Also took profits on Apr. $35 call position (put on Fri.), with this morning's 4.5% move in stock. $PDD – Stock up 6.5%; Misguided call position up 67%... Prior post: $PDD – Post-earnings reaction seems extremely overdone, to me – Yes, they missed by $.03 on earnings, but they nicely beat on revenues and their monthly active users increased by 93% this quarter. Noting active call buying at the Apr. $30 call strike (Vol. of 13,422 against OI of 4,103), added to what has now become an unintended "spec" position.
CraigReynolds: @Sher $ACB $BZUN $PDD Nice
Sher: ...
$BZUN – Fell off my radar for a couple of days – Bottom in (marked by 3-8-19 $32.45 low) following steep earnings sell-off – Bullish reversal well underway with Fib. retracement of 35% - Initiated April $35 call position @ $3.00/sh ...
stairm01: @Sher $DG $MSFT $AES $BZUN $MRK $ACB $APHA $CRON Thanks Sher for pointing out SWAV a few days ago. I entered today on a break above $32.
Robert1965: $BZUN missed revenues, now up 41.95, can't find anything else, anyone tracking this
BocaRick: @Robert1965 $BZUN its on my 59 minute trading layout with $DLTR $AMBA $COO and $AMZN
issues: @Robert1965 $BZUN We are still holding BZUN.
rachel: STRATEGY SESSION NOTES 030619 COTD: $BZUN – how to sell into strength. $SPX – this is a broad pullback that's likely to keep going. $DJI – same $DJT – REALLY the same $NDX – not where you want to be. $FFTY – momentum index falling. $XAL – brace for impact. $PLNT – you should be selling into this. $SAVE – Final approach for a rough landing. Remember...this is NOT on the GSL. $TNDM – This is solidly in Phase 2. I would not be long here. $AJRD – Are you using stops? $ACIA – when you get the "can't help its". $NFLX – Alert $370 $GRUB – when the 50-day MA doesn't hold, you need to pay attention.
DAN: Good morning. Stocks are a bit higher this morning and it's looking like the S&P is going to push through 2800, thereby eclipsing the December 3rd high --- which was the last glimpse of blue sky before stocks started imploding. Aside from just p ...
woodman: #China #Chinese stocks: So many Chinese stocks are working, but many have moved way too much for me to buy. Here are some reasonable candidates (as a starter, for further winnowing down): $BZUN $JD $JRJC $MOMO $TME $HCM $WB $SINA $HTHT $YY $BABA $TCEHY $EDU $TAL
jwstich: @woodman $BZUN $JD $JRJC $MOMO $TME $HCM $WB $SINA $HTHT $YY $BABA $TCEHY $EDU $TAL #China #Chinese Thank you for the list. Appreciate your posts and always read them.
woodman: @jwstich $BZUN $JD $JRJC $MOMO $TME $HCM $WB $SINA $HTHT $YY $BABA $TCEHY $EDU $TAL #China #Chinese - My pleasure.
woodman: @jwstich $BZUN $JD $JRJC $MOMO $TME $HCM $WB $SINA $HTHT $YY $BABA $TCEHY $EDU $TAL #China #Chinese - I already had a healthy $TCEHY position having bought it back on the move to channel support earlier in the week. To that, today, I added small positions to several more of the stocks on this list. I think both sides want to have something positive to say to their people.
rachel: ...
8. $BZUN – holding at 50-day MA. Should watch this for a breakout above $37. Any pullback to $34ish would work...though only if you plan to hold for a while. Well below the 200-day MA which, by definition, means it's not in an upt ...
issues: @JustJoe $YY $TCEHY $NKTR $BUZN $BZUN?
issues: @JustJoe $YY $TCEHY $NKTR $BZuN
JustJoe: As some of know, I sold my swings on $YY, Keys, $TCEHY, $NKTR, last Friday. Now that the Chinese stocks in that bunch are heading south I'm looking to see if this will be the "pause that refreshes" then i'm going to start building longer term positions in those names.. I'm also going to add $BZUN (thank you Dan) to my growth list. PS: I greatly appreciate the SSM members post on the pot stocks, very informatife.
rachel: ...
$BZUN – EPS estimates are very high for 2019. Forming a base.
$SINA – will need to be patient here.
$EDU – working well…but earnings on Tuesday.
$WUBA – higher high. Still in downtrend, but worth watching.
$WB &ndash ...
efrain007: $BZUN in $33.80 stop day low
efrain007: $BZUN daytrade didn't work, stopped out.
issues: IBD 50 this week: ABMD $ADBE $ALGN $ALRM $ALSN $BZUN $CPRT $CTRL $CYBR $EHC $EPAM $ESIO $ETFC $EVR $FIVE $FTNT $GRUB $HIIQ $HQY $IDTI $IDXX $ILMN $JAZZ $KEM $LGND $LULU $MA $MEDP $MPWR $MTCH $NANO $NOW $OEC $PANW $PAYC $PGTI $PLNT $PRAH $PSXP $SBRA $SIVB $TEAM $TREX $TRU $TTD $V $VEEV $VNOM $WING $WWE
issues: Tomorrow earnings $BZUN. Have a losing position. Probably will sell some today to reduce risk. Anyone have anything on this? I am. It's got a double top. I wonder if that's the reverse of a double bottom? i.e. double bottom is good, maybe double top is not? Or maybe a third trip up would make it a triple??? There's no head and shoulder unless he's got two heads. BZUN is still on the IBD 50 but rated D in accumulation. I am surprised it's still on IBD 50. It's the only Chinese stock still hanging on. $BABA was taken off IBD 50 on July 30.
Runnie33: @issues $BZUN $BABA It's not a double top until you get a definitive break of the intermediate low. Based on this chart, that price would be $51.50 ish. It rebounded today, but I'd keep a close eye on it. A definitive close below the $51.50 level would be a sell signal.
issues: @bRobert $NTNX Got it along with $NXST. Added to $FDX (completed phase 2) $RHT $TRHC & $BZUN
rachel: ...
13. $BZUN – solid rebound off 50-day MA.
Requested Videos
14. $TGT – Set alert at $80.
15. $IMMU – Alert at $26
16. $SRNE – Alert $8.30
rachel: ...
1. $BZUN – still holding at 50-day mA. High relative strength $50 is support here.
2. $TTWO – forming right side of multi-month base. Alert $125.
3. $CRM – good uptrend. Active in the forum today. You want to be buying pullback ...
rachel: ...
8. $BZUN – holding at 50-day MA.
Growth
9. $OLLI – upgraded from "sell" to "neutral" by Citigroup. The action speaks for itself.
10. $KEM – Breaking out. Added today. A run through R3 is a big deal...on t ...
issues: Whats happening with my Chinese winners $YY $HTHT $BZUN $BABA etc - becoming big losers. There is a good article in IBD today:
"As Trump Tariffs Hit, The U.S. Is Losing The China Trade War — Big Time
The major trade news this week is Pres ...
JBed: $BZUN I'm done trying with this one. Waiting for $50, then will revisit.
Visit the Trading Forum to join in the discussion.
| | |
| --- | --- |
| Stock Price | $USD 20.27 |
| Change | 0.30% |
| Volume | 1,287,800 |
Baozun Inc provides its customers with end-to-end e-commerce solutions including the sales of apparel, home & electronic products, online store design, visual merchandising & marketing, online operations, customer service, warehousing & order fulfillment.
Request Video of BZUN
Already a member?
Sign in here.
Earnings
November 23rd, 2021 - 2021 Q3 Earnings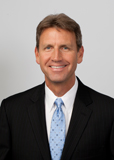 Dan Fitzpatrick
Stock Market Mentor gives you EVERYTHING you need to succeed in the market; all in one place. How easy is that? Dan Fitzpatrick and his elite community of traders share trading ideas, strategies and much more. Dan Fitzpatrick--a world class Technical Analyst, trading coach and regular CNBC contributor--gives you access to all of this with a 30 day trial membership for just $7.77. Get started TODAY and start trading better TOMORROW with the following premium content:
Nightly video Strategy Sessions with a game plan for tomorrow
Got a stock you want Dan to look at? Just ask.
Patent pending video alerts instantly delivered to you when one of Dan's trading signals is triggered. This is not your typical price alert. This is a short video explaining the action you need to take to make money. No more "Woulda, coulda, shoulda"
Access to over 83,200 stock analysis videos
Access an ever expanding library (83,200) of educational videos that will save you time and make you money
Join a team of friends and traders that have one thing in common; a burning desire to succeed.

Become a Member Today!
Gain immediate access to all our exclusive articles, features, how-to's, discussion group and much more...
Satisfaction Guaranteed!
Your Stock Market Mentor membership comes with a 30 day, no questions asked, 100% money back guarantee!