Meta Financial Group Inc. (NASDAQ:CASH)
Bands Volume 200 SMA 50 SMA 20 SMA Videos Alerts Articles Events

JosephM: $CASH..good volume out of the gate. Financial.
Pokersmith: @JosephM $CASH Cash is a position !
Cjauger: I capitulated went from 80% $CASH to 100% $CASH. Cash is a position
geothrills: $Cash (and bitcoin) are king today.
:
greenpatrol: @Sher $COOP $PFSI $CASH $AX That's good to know Sher. Thanks. Volume is a little light, so I've got it on quite a tight leash.
cp: $CASH... feels amazing to be all in...
Hawaiianmaxx: @cp $CASH What is this?
redamber: $SPY $CASH sliding all morning maybe capitulation soon
sniper: @scottrades $TSLA 5min broke stopped out, 1 stop left ,rule I have to be out by 4:00,WOW trading large and day trading is just for adrenaline not my thing but WOW $cash
Ajax4Hire: If you want to enjoy the summer rush to vacation try the airline ETF: $JETS Hold% $JETS U.S. Global Jets ETF - Top 15 holdings 10.85% $LUV Southwest Airlines Co 9.80% $DAL Delta Air Lines Inc 9.48% $UAL United Airlines Holdings Inc 8.43% $AAL American Airlines Group Inc 3.87% $ALK Alaska Air Group Inc 3.87% $ALGT Allegiant Travel Co 3.82% $SKYW SkyWest Inc 3.74% $AC Air Canada 3.73% $JBLU JetBlue Airways Corp 3.72% $CJT Cargojet Inc 3.27% $GD General Dynamics Corp 3.26% $ATSG Air Transport Services Group Inc 3.08% $Cash Component Cash Component 2.96% $TXT Textron Inc 2.61% $HA Hawaiian Holdings Inc Data from: https://ETFdB.com/etf/JETS/#holdings (just don't eat the food, water if you must, you can easily go 5hrs without eating nasty airline food).
Ajax4Hire: @debeers $FLY $JETS Data from: https://ETFdB.com/etf/JETS/#holdings Hold% $JETS U.S. Global Jets ETF - Top 15 holdings 12.72% $AAL American Airlines Group Inc 10.79% $LUV Southwest Airlines Co 9.86% $UAL United Airlines Holdings Inc 9.40% $DAL Delta Air Lines Inc 8.75% $Cash Component Cash Component 4.55% $SKYW SkyWest Inc 4.18% $ALGT Allegiant Travel Co 4.05% $SAVE Spirit Airlines Inc 3.92% $ALK Alaska Air Group Inc 3.83% $JBLU JetBlue Airways Corp 3.60% $HA Hawaiian Holdings Inc 3.24% $GD General Dynamics Corp 2.46% $ATSG Air Transport Services Group Inc 1.54% $AC Air Canada 1.24% $GOL Gol Linhas Aereas Inteligentes SA
Hank1: #CASH ... We haven't had significant selling into the close in a while. The Market is due for a rest and a few days of selling can really put a dent in one's trading account. Gone to $CASH (90%). #Hoping for a good pullback to reload ....
Ajax4Hire:
antfarm: $CASH Stopped out of a part at 37.75. 3.4% profit
antfarm: $CASH Starting to run. Day 2 above the BB on volume and day 5 on the uptrend. Long from below. Stop raise to lock in profit.
antfarm: $CASH hit an all time high. Long Earnings mid to late January on an historical basis.
Yes-Man: $CASH breaking out above the top BB off squeeze. Little late for entry here!
Auto: $CASH break working Thanks Scott for pointing to it 8>)
Brice: @scottrades $STNE $SPY $QQQ $GDX $KL $FNV $CRWD $BOOT $CASH $LOB $HON $EHTH $CGC $CRON $MEIP $V $MA $DFS $FSLY $AEM $MANT $BLDR $ROKU $APPS $BLUE $XBI $TXG $MDB $DIS $UBER $CROX $BRK $PLNT $GMS $VS #PotStocks #CreditCards Thanks Scott. Informative, thorough insights in a brief time. Well Done!
scottrades: $CASH is trying to Dqueeze higher. Low Volume.
Yes-Man: $cash break out on slight increase in volume. anyone else watching this?
scottrades: @Yes-Man $cash Click the $CASH <- Tag and you can see the previous posts about it.
scottrades: ...
$CASH Squeezing higher.



NYE Requests

$LOB Hasn't really rewarded you for holding it. Pays a Divy but there are better choices out there imo.
$HON Lower Highs and Higher Lows, but losing steam. Wait for a move above 177.80
$EHTH In trend ...
antfarm: $CASH Looks to be just starting to push out higher. Highest price since Oct. 21 Have a little.
scottrades: My Swing notes: $SSO Down slightly. Not quite Markets In Turmoil just yet. $QLD Low Volume. Everyone must be shopping today. $CASH Loose bands, but holding above the 50Day. Look for a higher Low. $YETI Some weakness into the close. Might want to consider selling some into strength on the next pop. $MFC Coming out of a Squeeze, 50 Day is curling up. $FICO Cup & Handle. Watch above 370 $ORCC Slow mover but pays a 7% Yield. 2 Ways to trade this. (Buy and Hold for the Divy or wait for a break above 18.30) $LKQ Good volume today. You want it to stay above 35.66 $MO Bands are getting tight. Good volume the last few days. $AMT Good volume and a push above the 50 Day $SYK Nice pickup in volume a move above the 50 Day. $LDOS Popped out of a squeeze on great volume.
champ: @scottrades $SSO $QLD $CASH $YETI $MFC $FICO $ORCC $LKQ $MO $AMT $SYK $LDOS ---- The $SPY, is not even close to dropping yet, for now. The word Turmoil, is not a word that I would use. The $SSO is up 10.92% off of the 12/5 low and the last 3-days, this has been holding the flat line, which is really positive, for now...at this market level. Just saying... because I'm holding a position.
stairm01: @scottrades $SSO $QLD $CASH $YETI $MFC $FICO $ORCC $LKQ $MO $AMT $SYK $LDOS $AMT is in a tight VS at the 50 and 200 dma which is one of @Dan favorites. I'll be watching closely for a continuation move from today.
scottrades: $CASH Squeezing above the 50 Day.
gmj: $$$$CASH Sold anything not working for me and took at least 50% on all profits in prep for this weekend. Not running just determined not to loose what has been a great week and good year. Have a grand day.
borden_john: @gmj $CASH 92% cash here now and not stressing at all. No FOMO! :)
gmj: $BA, $KMI, $RNP $$$CASH remains king over 90% sm pos these three as I wing to Europe with my bride celebrating our 50th over the next three weeks. Now that I'm mostly in cash the market will rally and reach new highs... you can bank on it. Over and Out !
coldevinc: @gmj $BA $KMI $RNP $CASH How nice to hear that. Have lots of fun and sunny weather.
PRK: @gmj $BA $KMI $RNP $CASH Nice to hear about your 50th. What a way to celebrate. Congrats on a great milestone!!!! I hope your right about the direction of the markets.
gmj: $CASH need a break - worn out, this market has been great to me over the past couple of weeks. Up at resistance took profits, sold everything not green, tightened up stops and will sitting on my hands until I see what the markets will do between here and next Tuesday. Why Tuesday ? No reason ... Just saying think this market needs some rest. Back to lots of King cash !
spmeyers: @DAN even $CASH is going down!
woodman: @spmeyers $CASH - VIX is working - LOL!
DAN: @spmeyers $CASH Put on a blood pressure cuff and drink 3 espressos. Your blood pressure will go up. That's the only thing I can see going up right now. LOL.
wineinquirer: $CASH I've been slimming down my equity portfolio over the last few weeks. Now have the lgst $cash % in quite some time. So many cross currents that the risk of being too early or just plain wrong is high in this cycle. VIX has been ticking up last few days. Nothing scary yet but echos the market uncertainty. Don't make it easy for the cash hungry bear!! If need be, step away from your media device, take a walk, a run, do some gardening............anything to distract so that you don't jump at the first shiny object.............and wish you didn't.
JBed: @wineinquirer $CASH $cash I'm with you here. I'm probably 85-90% cash right now. This volatility looks to continue for the near future.
sierramp: @wineinquirer $CASH $cash I'm with you too. I've taken small positions in a few things with very tight stops over the last couple of days. Some are working, some didn't. Hiking and working in the gardens to prevent looking too hard for something actionable. 70% cash at this moment.
gmj: $Cash in King for the day, taking the day off from the market. hope everyone has a good day.
Samik: @lerner101 $CASH #Yahoo Thank you so very much. It worked. Thank you.
lerner101: @Samik RE: #Yahoo cash tracking. Just use $$CASH for your stock symbol; using 2 dollar signs; then for the share amount put in the amount of cash using the typical format of xxx.xx. It will then show shares and market value the same. Hope this helps.
champ: $DJI $SPX --- My #CashPosition is 47% now because I added back another 10%, into the markets yesterday and today....but that could all change in the morning because I'm swinging size, with #Swing Trading position, for the open.....and I would like to take some risk off. #Extra $CASH is being held in #Schwab $SWVXX account that pays about 1% interest daily, for those who don't have a cash paying account.... and you can moves funds in and out, even daily if you like, without any fees. My trading position account as of the close today, is now at 53%. Just posting this, for others to know, how you should be moving money around.....with extra funds.
fitzfour113: @DAN - $CASH - Dan can you talk in Strategy or here about how you apply your $CASH positions in your Long Term Investments?
Lou: @fitzfour113 $CASH - I was sitting on excess cash that I wanted to put to work - added to an overloaded position in $NRE in multiple buys today. As I type this it is sitting at 12.57. I fully expect it to be bought out well north of 13 and I'm patient as the 60 cent/per annum dividend is well protected so I get paid while I wait. EDIT: This is a relatively small cap stock so it doesn't lend itself to short term trading. A buyer needs to believe and be committed to being patient.
janner0814: With $CASH comes flexibility! I am TOTALLY "all in with your thinking." Currently about 45% cash with a few bearish calls against LT positions.Have a great day brotha! :-) @bigbartabs $DIA $SPY $QQQ $IWM
champ: $T and $VZ both new highs today....X - Date on both is on Wednesday 7/6. IMO these stocks are still strong going into Wednesday and could be even stronger on Tuesday after the 3-day weekend. Still long both and $T is best of breed IMO because of Dire ...
stevef214: @champ $T $VZ $Cash thanks for the info on $T, I am long the stock but now I will consider buying its calls rather than $VZ
champ: @stevef214 $T $VZ $Cash - I just want to say ...I'm also long $VZ and I did add yesterday.
twinvest: $CASH My biggest position now - got stopped out on several positions today. And now the market is turning green. Frustrating. Stopped out of $Celg, $Himx, $Lgih, good chunk of $oled and $aapl
gmj: $cash 100% since the other day and feeling wonderful. Had to bite my lip and sit on my hands yesterday about noon. Headed to see a movie with the little woman (Benghazi) be back just in time for the close today. Have a great buy list ready for capitulation while waiting to see earnings unfold before buying. Thanks Dan for teaching me to sit on my hands. Y'all have a great day ! Beware 3 day weekend ahead !
kt4000: $SUNE Sold the rest at the open - small profit - mostly $CASH - did buy $CUDA small position at the close yesterday, not a good pick just stopped out. Looking to get more $ARIA at a better buy point else just watching.
kt4000: $CASH - about 75% now - but put the Short ETF positions on $SQQQ $SDOW $SPXS Friday again - glad I did paid for all of my $MBLY $PYPL and other indiscretions sold them at the open - then at the open was fortunate enough to get a block of $NFLX @ around 87 on a whim. Feeling fortunate.
kt4000: Sold most of my Short Positions yesterday $SDOW $SQQQ $BIS $SPXS Now looking to buy them back at the end of the day..... Great to be in sync with the "Trend" Also sold out of $QLYS $VDSI $ARIA this morning Keeping $KMX small position in $LBIO and $UMPQ $CASH - Waiting to see which way the market is headed.
3Peat: @neemaf Swing trade today for me is $CASH.
janner0814: @bwcarnation1 $GS Thanks for your kind remarks (& from before). As you may have noticed & unlike a #Sage giving parables***. My comments are #actionable. I'll find a way to stay in touch. Congrats' #Smart BTW re: $LMT.... KISS: $LMT = Newbies repeat after me..... I hate tall red candles (especially after an "inverted hammer" off an inflection point). Jus' sayin' IMO another good day to be in $CASH or bearish (edit... I am!). BTW: $WLL doing ok. ;-) (sometimes an individual's mouth can be too close to one's brain). ***or info that is interesting at cocktail parties (jk)
GreenGhost: $CASH Proof That Cash Is A Position Too http://seekingalpha.com/article/2869696-proof-that-cash-is-a-position-too?ifp=0
Jadee: #Diversify Since long term seems to be of interest lately I am happy to report that my retirement account is showing roughly a third to half of my stock holdings green and when they are red they are only off fractions of a %. Markets down 2% my portfolio down less than .50% Diversification works. Markets moving up off lows portfolio floating with them. Trading account(s)? maintaining steady at $cash with a few long term calls down.
woodman: $CASH - my number of stock holdings is getting smaller and smaller, and my cash percentage larger and larger. Not enjoying the chop and don't need the paper cuts. I can't recall the last time I was in this much cash.
Iceman: $SVXY, Short Puts, Volatility play - Setting up an $SVXY ATM machine in an IRA account. Got to keep that cash flowing in..... Sold SVXY(Weekly) Mar 28 2014 55.0 Puts @ 1.90 Sold SVXY(Weekly) Apr 04 2014 55.0 Puts @ 2.30 Sold SVXY(Weekly) Apr 11 2014 55.0 Puts @ 2.80 Sold $SVXY Apr 19 2014 55.0 Puts @ 3.00 Sold SVXY(Weekly) Apr 25 2014 55.0 Puts @ 3.50 No margin worries because these are $CASH backed trades. Would take the stock at the strike price.
T-Rod: $CASH question. What do you guys (and gals) do with your excess cash when you close a position. Say you close a position because you do not want to hold over earnings, do you leave the cash waiting for your next good buy point or do you put it immediately in the $SPY My challenge is right now we are at resistance and highs so it feels "wrong" to add more positions, but it also feels "wrong" to just have cash siting there
imortalz: @TRod $CASH is a position...
pardiam: @TRod $CASH - totally agree that cash is a position ..have no problem holding elevated levels of cash when i feel that is warranted ..nothing wrong with it
BuffaloBill: Algorithm I am working on si able to spit out stock candidates pretty quickly now trying to fine tune it with help. Todays results sample of 21 ETFs Top $XHB TLT $XRT IWM $SMH of $XHB - $MAS LEG $DHI FBHS $WSM of $TLT - $CASH of $XRT - $AN GCO $SFLY ANF $FL of $IWM - $LCUT ANH $ALX CPST of $SMH - not working imput $TQNT returned $STM ASX $ASUR INS $SWKS EZCH $SLAB TQNT of $IYR - $CYS RWT $RYN NNN $HTS DCT Industry $SONS CMTL $VSAT - $JCS NTGR Still need to manually look at support and resistance Click through charts. Using @Ichimoku. Only problem with @Ichimoku seems not to give good low risk buy pivot points when below the Cloud
Iceman: $SVXY, Option Assignments, Out of The Money - I got the strangest assignment notices for SVXY. Assigned short puts on 61.5, 62.0 and 62.5 Jan 24th put #options The day range of $SVXY was 62.11 to 67.82 with the close at 63.39. Obviously the panic has set in. I already have short calls for every month from Feb to Jan 2015, so nothing for me to do but wait for volatility to die down. Since these were $CASH purchases, I can afford to wait.
BuffaloBill: ...
Remember $CASH IS a position.
Best stock trading to you.
When in doubt study. Consider trading $DIA SPY $QQQ You will be diversified you might look up Dr Wish he mainly trades the $QQQ and is up 45% this year. He posts daily no charge
Pay att ...
Esslinger: ...
Loss per share of $0.47, or $0.39 per share excluding non-cash compensation expense
Cash used in operations of $4.2 million
Cash on hand at September 30, 2013 of $59.8 million

#FINANCIALS:

We reported reimbursement revenue for the first time ...
Iceman: $SVXY, Short Puts - Sold 1 $SVXY Nov 16 2013 70.0 Put @ 3.10. Expanding my put ladder for November, and bringing $CASH into my account.
DAN: "Balanced Portfolio" -- for a long-term portfolio here are some numbers that may work for you. (For short term trading, there is no such thing as a "balanced portfolio", or is there such a thing as a "hedge". Not for short term traders. The "hedge ...
dkoran: AMZN-@Bob Olstien on #CNBC yesterday said this will end badly.NO $CASH FLOW to justify stock price . He sees it at 160. Might take a long time though. until then, Bezos keeps on charming the market . If i was him, I would be selling anytime he could. Gonna wake up one day and be like @Ted Turner with Time Warner. He saw 8 bIllion turn into 1 or 2 Billion.
Tricia: ...
Files Shelf in January ... They have a strong $CASH position


tjv821: $CASH Someone pls help me!! 1 month ago when @Benny $B talked when the Mkt was at all-time high and crashed 300 pts I lose 25,000 and we are almost back at the top and I only have 7,000 back. So how come pts down don't + pt;s up? in relation to my money
Neil: $CASH - @bigbartabs Excellent comment. Sold $LNKD common & feel fortunate to have broken even on the trade. European close was really ugly. Profit protection is warranted.
dpfletcher2012: $CASH - Isn't trash (for me anyway). At my age, risk adjusted returns are my primary concern. A cash position has a place in my portfolio, as do different types of bonds (bond funds, for me). So, I don't buy the argument that money has absolutely no place to go but into equities. Depending on one's age, cash and bonds (I like $JNK and $TIP as well as variable rate bank loan funds such as BKLN) definitely have a place in a portfolio where risk adjusted returns are important. In fact, my next project is to come up with a way to calculate the Sharpe Ratio of my portfolio, like they do for mutual funds. Just my $0.02.
snmtraders: $Cash @dpfletcher2012 --Agreed! I am "managing" my mom's meager portfolio as my dad passed away 3 years ago and had them in long term 5% CDs -- too little in the portfolio to risk, and they keep their expenses very minimal. When these CDs matured, ...
vblegacy: $CASH--thanks for the mention of BKLN. I hadn't heard of it. Did some research on Marketsmith news and it seems from the article I read that the time to buy/add is right on ex-div. day or maybe the next day. Sounds like a @jan2138 strategy. I haven't checked to see if this is a monthly or quarterly #dividend,but if monthly then Monday would be the ex-div. day. I am looking to build some bond exposure into my portfolio.
Neil: $CASH - Waiting for panic. Feel that today is not the day to be a hero and buy. Patience will be rewarded. I would not be surprised if all the S&P gains for the year are wiped out. Enjoyed this interview from yesterday. http://pro.#cnbc.com/player_more.asp?sid=246&pid=22&id=3000158810&page=3
Neil: $CASH - My current positions $BX,OAS,$LGF & NFLX. Small positions but will add on weakness. Large $CASH position available to deploy. Impressed with market strength. Sold my $AAPL Puts yesterday. Frustrated with my lack of conviction on the trade. $V & $MA may be the havens for money exiting the banks.
rczar: Housing.......Well I sold my house, and thats just the start of the story. I had 12 showings in a four day period and knew that an OFFER was not far away. Thoughts of where we are going, because we are still looking. Our first choice is a smaller. m ...
Neil: $CASH - Largest position is cash. Prefer to just watch. China & Europe are not acting well. Still in profit protection mode.
taylor: APKT - the stock is trading in the pre-market only 10 or 15 cents below the takout price. Why wait? You can certainly do better with your money than that over the next few weeks or months. And what if our lovely government speaks up and says they don't like the deal? $CASH is a position.
jnag698: $CASH - I'm selling longs today, raising cash, and buying a few select puts. Granted, so far everything I've sold has been at the low of the day, and everything I've bought has been at the high. Hate that. Oh well........ on to the next trade.
Tricia: ...
The company has $CASH ...

Stock price rose 50 % from 14 - 23 .... has not yest hit the $23 from Oct 29 AdComm .... I think a lot is priced in and I wish I understood the real sales potential better than I do ....

I made money in this stock ...
taylor: Option Adjustments because of Special Dividends - some examples: 12-654 Regal Entertainment Group Class A ($RGC) CONTRACT ADJUSTMENT $FOR SPECIAL $CASH #DIVIDEND http://bit.ly/11WdcG9 via $CBOE 12-655 Vornado Realty Trust ($VNO) CONTRACT ADJUSTMENT $FOR SPECIAL $CASH #DIVIDEND http://bit.ly/11WdcG7 via $CBOE 12-656 HEICO Corporation ($HEI & adj. HEI1") CONTRACT ADJUSTMENT $FOR SPECIAL $CASH #DIVIDEND http://bit.ly/YBISmq via $CBOE
scgaryinv: $CASH is where you like being on days after day like this
Neil: $CASH - No positions. #Financials breaking down. No reason to be a hero until the downtrend stops.
Neil: $CASH - 100% $US. Prefer to follow @Dan & go to the gym. Opportunities will develop with patience.
Stormy: $HOGS Stopped out of all positions except my hogs. For the first time in memory the hogs have pulled back more than the dividends. No worries b/c have been accumulating them for 2 years, but it still dents the portfolio total $. I ablolutely agree with @dan that $CASH is the best position to have now. $AAPL Stalking it and may sell some nov 600 puts. Just waiting to see how far it p/b. Thinking of selling some now and more if it p/b more. Friends hope no one is trying to catch falling knives. @Dan will let us know when it's time to get back in the water. Hoping for a serious sell off. Remember September is historicall the worst month for the market. Stormy
ND: OMM, paper trade: TDAmeritrade have paper trade. If you have not trade option before, definitely need to try on the paper trade system first. Also, you need to open an option trading enabled account (level 2, 3, 4 depends on what type of #options you plan to trade and the risk with it): If you are using $CASH account, you may need to add Margin to your account and then add the level of trading. If you are using IRA account, I believe you cannot add margin and you are limited to LEVEL 3 trading. Good luck
sxuges: Is @Dan saying we should go to $CASH before the election?
murfields: ...
$CASH is the answer for this market. Low opportunity buys will surely be @fore-coming. Maybe in July??? Any thoughts?





gold2stocks: ...
***THOUGHTS*** The obvious thing to assume about #Greece: if there is an exit from the EU then you have to sell everything. Much is being factored in. Hence weakness. Point is if you are bearish, don't get so comfy thinking you $KNOW you are on t ...
r.charbonnet: I've been thinking the same thing. Verizon already mentioned changing plans and not subsidizing for those wanting to keep unlimited plans. With the next gen phones coming....it doesn't help... I'm not #shorting, but it does seem a reasonable setup to me. I'm no guts no glory...and a Johnny $CASH fan since @DAN's vacation!
jasper: $CASH @RAMO - @jan2138 is the resident expert on safe high-yield. Check his posts from past days/weeks/ months/years and I'm pretty sure you'll get a ton of ideas for the minnie-winnie. You got a boat attached to that rascal?
gold2stocks: ...
NOTE*** - $IF YOU HAVE A BUNCH OF $CASH ON THE SIDELINES....You are in a position of strength where you can choose
WHEN to buy. $DO NOT surrender this advantage when the market continues to show you it is dropping.

$CMG - Look to short on a mo ...
BuffaloBill: $CASH or SHORT @Steve Grasso says Here kitty kitty watch out.
Wolf: $CASH - Increasing my position today. Curious to see how the "Head and Shoulders" plays out.
taylor: Re: Middle Eastern Tensions The implication is simple - avoid an oil price shock this summer and delay it until next winter when the administration assumes they will have already won the next election. Regardless, I'm going to be moving toward postions in $CASH and $GOLD sometime around Nov 1st. I'm going to cease writing put #options with terms longer than that unless I have an underlying short stock position.
Visit the Trading Forum to join in the discussion.
| | |
| --- | --- |
| Stock Price | $USD 58.54 |
| Change | -0.07% |
| Volume | 180,097 |
Meta Financial Group, Inc., is a unitary savings and loan holding company. The company focuses on two core businesses, namely, regional retail banking business and a national payments business.
Request Video of CASH
Already a member?
Sign in here.
Earnings
January 26th, 2022 - 2022 Q1 Earnings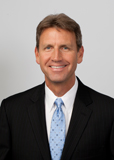 Dan Fitzpatrick
Stock Market Mentor gives you EVERYTHING you need to succeed in the market; all in one place. How easy is that? Dan Fitzpatrick and his elite community of traders share trading ideas, strategies and much more. Dan Fitzpatrick--a world class Technical Analyst, trading coach and regular CNBC contributor--gives you access to all of this with a 30 day trial membership for just $7.77. Get started TODAY and start trading better TOMORROW with the following premium content:
Nightly video Strategy Sessions with a game plan for tomorrow
Got a stock you want Dan to look at? Just ask.
Patent pending video alerts instantly delivered to you when one of Dan's trading signals is triggered. This is not your typical price alert. This is a short video explaining the action you need to take to make money. No more "Woulda, coulda, shoulda"
Access to over 84,500 stock analysis videos
Access an ever expanding library (84,500) of educational videos that will save you time and make you money
Join a team of friends and traders that have one thing in common; a burning desire to succeed.

Become a Member Today!
Gain immediate access to all our exclusive articles, features, how-to's, discussion group and much more...
Satisfaction Guaranteed!
Your Stock Market Mentor membership comes with a 30 day, no questions asked, 100% money back guarantee!