Carnival Corporation (NYSE:CCL)
Bands Volume 200 SMA 50 SMA 20 SMA Videos Alerts Articles Events

champ: $NCLH is up a little and both of these are down a little...$CCL $RCL and they say that there is a reason Why.
champ: ...
...No News, No profits.....$RCL and $CCL....
.....Investors and Traders are both taking new positions....
and have to Expect zig-zags....try to Hold and Build...if Timings are working....because timings might, just might continue to work....and it i ...
jsdpie: Ups: $OXY, $AA Downs: $UAL, $CCL $NIO pushing against Friday high.
GOOSE: TRADES: $CCL BTO STOCK @19.20 AVG. 3 BUYS $NCLH BTO STOCK @19.35 AVG. 3 BUYS $CCL STO 3/25/22 20.0 CALLS @.32 $NCLH STO 3/25/22 20.5 CALLS @.30
GOOSE: A TRADE: $CCL BTO STOCK @18.74 An add to.
GOOSE: TRADES: When @philharmonic mentioned an airline, I went to my faves, $CCL., & $NCLH. $CCL BTO STOCK @17.82 $NCLH BTO STOCK @17.90 Tight rein.
jsdpie: $CCL up 1.23 percent. Travel sector benefiting from lower oil prices.
GOOSE: #Not doing anything, just sitting with my, $CCL, $NCLH, $AA, $OXY. Mostly covered unfortunately. May rollout some.
GOOSE: @GOOSE $CCL SMM won't let me edit.
GOOSE: TRADES: Adding back stock that I sold @21.22 $CCL BTO STOCK @20.55, 20.63, 20.65. Stop loss tight as I have a couple of handfuls.
GOOSE: A TRADE: $CCL BTO STOCK @20.40. Stop at 20.30, medium size. If a loss, it's $50.
GOOSE: TRADES: $CCL STO 2/25/22 23.0 PUTS @1.33. A rollout, Credit .36 $SOFI STO 2/25/22 11.0 PUT @.37 $SOFI STO 2/25/22 12.0 CALL .42 First time in this name, saw it bandied about so trying it with 1 contract each. Hey big spender....;>)
GOOSE: EXPIRATION FRIDAY 2/18/22, all expired worthless except as noted. Most of the CALLS were covered. Good long weekend to all. $STNE 15.0 CALLS STO .35 $CCL 21.0 PUTS STO .38 CCL 23.5 CALLS STO .42 M 24.5 PUTS STO .51 M 27.0 CALLS STO .63 M 28.5 CALLS STO .40 GT 15.5 PUTS STO .30 GT 16.0 PUTS STO .35 GT 17.0 CALLS STO .45 CENX 21.0 PUTS STO .65
GOOSE: A TRADE: $CCL BTO STOCK @22.88.
bRobert: $AER $100 $AL $50/$70 $ALK $75/$100 $BX flag trigger Low risk entry $130 /$150/$170 targets $MS 50d bounce Line in the sand trigger > $104 the WEEKLY is the draw $BIDU WEEKLY rehab continues Fashioning a cup Daily above all averages $185 reversal base Move > 50W and $180 has $200+ potential Watch list $PLNT 3 years of sideways base $115/$150 potential $RCL W weekly $100/$130 $CCL WEEKLY W $30 target 1 50W speed bump Higher targets long term Floating hospitality trades $DIS long term investment WEEKLY reversal base developing 20W/50w speed bumps but path to $190 - $300 long term $165 target 1 and 200d ceiling
GOOSE: TRADES: $CENX STO 2/18/22 21.0 PUTS @.65 $CCL STO 2/18/22 23.0 PUTS @,31 $GT BTO STOCK @16.29
woodman: @bRobert $AER $AL $ALK $BX $MS $BIDU $PLNT $RCL $CCL $DIS - CCL has been in my sights....
bRobert: @woodman $AER $AL $ALK $BX $MS $BIDU $PLNT $RCL $CCL $DIS $RCL the better company Above the 50W speed ceiling One to go
DAN: ...
$CCL

Topping:
$XLK -- 3rd day below 50
$NFLX -- Blockbuster chart. Number of competitors continues to increase.
$NVDA -- 4th close < 50dma
$AMZN -- dead money
$AAPL -- strongest FANG stock. The strongest are holding up, but there are few str ...
Cjauger: @DAN $SPY $DJT $IYT $WELL $AAWW $ARCB $DJUSRR $CSX $UNP $NSC $NCLH $RCL $CCL $XLK $NFLX $NVDA $AMZN $AAPL $TSM $TECK $FCX $XLE $MPC $OKE Thank you @Dan, take care and get well.
marklesparkle: @DAN $SPY $DJT $IYT $WELL $AAWW $ARCB $DJUSRR $CSX $UNP $NSC $NCLH $RCL $CCL $XLK $NFLX $NVDA $AMZN $AAPL $TSM $TECK $FCX $XLE $MPC $OKE @Dan get better my buddy
Momentariness: @DAN $SPY $DJT $IYT $WELL $AAWW $ARCB $DJUSRR $CSX $UNP $NSC $NCLH $RCL $CCL $XLK $NFLX $NVDA $AMZN $AAPL $TSM $TECK $FCX $XLE $MPC $OKE Great video yesterday BUT don't push yourself to get these videos out, get healthy first.
Rick_O: @DAN $SPY $DJT $IYT $WELL $AAWW $ARCB $DJUSRR $CSX $UNP $NSC $NCLH $RCL $CCL $XLK $NFLX $NVDA $AMZN $AAPL $TSM $TECK $FCX $XLE $MPC $OKE Thanks for pushing to get the great videos out, but please take good care!!! @scottrades and all members have been doing awesome jobs to keep this threads full of great information!
GOOSE: TRADES: $CCL, $CLF, $VIAC, BTO STOCK near the close.
bRobert: @debeers $CCL Not as good a company as $RCL but > 50d $24 target 200d np
debeers: $CCL-the analysts were less than enthsed about this one -@BocaRick. Nope all red as the threat level for disease had been raised.
bRobert: @debeers $CCL Ceiling at the 20 WEEK is obvious No trigger No joy No trade $24 with move above np Not into floating petri dishes
woodman: @debeers $CCL https://www.usatoday.com/story/travel/cruises/2021/12/30/cdc-cruise-warning-omicron/9055443002/
Bert953: @jsdpie $MRNA $UAL $CCL $RCL $NCLH are also up. Casinos and $BA are up too. Mabye someone sounded the "All Clear", but I'm not convinced. I know that bear market rally's are very strong, just before the bear jumps out of the shadows and bites your head off.
bRobert: @Bert953 $MRNA $UAL $CCL $RCL $NCLH $BA Exactly
BocaRick: $RCL $CCL $NCLH all green?
vitoB: @BocaRick $RCL $CCL $NCLH $UBER and $MGM as well. I'm long Uber hodl
Momentariness: $CCL in motion
Forexpro: Re: Market Movers Hi, Friends, Courtesy of my friends at StockRover.com, although readily available elsewhere. Kind of an odd assortment of market movers thus far for this session; some obvious names ($CCL, $NCLH) some less so, at least to me ($BAC, $MSFT). There's (negative) antitrust news on $NVDA, but all I'm seeing on $AMD is that China is moving ahead, albeit slowly, with approval for its acquisition of $XLNX. If $AMD is down - a lot - I'd usually look for $XLNX to be up at least slightly, but that isn't the case today. Long $MSFT. Hope your day is going well, or that at worst you're hanging on to your dough; all the best!
sagsworth: $CCL $RCL $JETS bought Friday up nicely sold pre market.
Ajax4Hire: $CCL-Carnival Cruise Lines Just started a new position. Stop-Loss:Redline=$21.93,$CCL At my imaginary support line and a Lo-Risk entry(-2.5%).
Bert953: Wow, stops getting hit this morning, I keep hearing bugs bunny saying "goodbye" (my audio alert). Some like $TTD were profit stops, while others like $CCL were loss stops. It was my plan to lighten up here somewhat, so I'm good. Well... there goes $GOOG
champ: $JETS $SAVE $CCL $NCLH $RCL....traders moved In and now traders are Out, now Investors are watching....NP's.
DAN: ...
$CCL -- Stop hit at 23.90
$RCL -- Stop at 89.00. Not stopped out, but this is a big pullback...though volume is declining. Alert $89

$SOCL -- you don't want to "like" any of these dogs:
$FB -- This is a major bull trap. You can ...
rythm: @traderREDBARON $CCL good question. I wouldn't have. Just wanted to average for now and wait to understand the stock better for adds in the future.
mopick: $TRYP, discovered this reopening ETF; airlines, hotels, cruise lines, such as $HLT, $MAR, $RCL, $NCLH, $CCL, $LUV, $DAL,$RYAAY, $VICI. Starter position.
DAN: Pfizer ($PFE) reported positive results for it's new antiviral COVID pill, which is 89% effective in keeping people out of the hospital. It's not going to be a cheap treatment, which is why the stock is up 10% pre-market. Conversely, Merck ($MRK) is down about 10%. A tale of two drug companies in our univaccine world. But the industry group that is really looking good now is the cruise industry. Note that $CCL, $RCL and $NCLH are all in squeezes and are starting to pop out. From a purely technical take, here they are in the order of squeeze potential: $RCL $NCLH and $CCL. These are stocks that I'll be focusing on this morning and will be putting at least one, if not more, onto an active trade status. --Dan
DAN: Adding $CCL to Active Trade List. Basis: 24.80 Stop: 23.90 --Dan
bRobert: $RCL $130 weekly breakout target I don't buy breakouts Not recommended unless SMALL and intend to add from below Pullback bounces Retests are common BCS is another option to enter now No pun Buy back short call on a pullback bounce Speed bump for sure at $100 another pb bounce opportunity to add Or take partials and add on the pb STRONGER CHART THAN $CCL with WEEKLY breakout in motion
Auto: $RCL $CCL added long from way below
bRobert: @Auto $RCL $CCL Pullbacks Many opportunities to add $110 - $130 targets WEEKLY breakout retest .....buy the bounce
Bert953: @DAN $PFE $MRK $CCL $RCL $NCLH GM Dan, would appreciate it if you would go over your rationale for picking $RCL and $CCL over $NCLH in the weekend update; chart patterns, fundies, etc. Thanks
champ: $CCL $NCLH $JETS...Day-1.....
cookej2009@gmail: Any body buying CCL this morning? $CCL
bRobert: @cookej2009@gmail $CCL NO
scottrades: @cookej2009@gmail $CCL Hi Cookej2009! You may want to consider changing your user name to something that isn't your email, just for security and privacy reasons. Cheers!
cookej2009@gmail: @scottrades $CCL OK thanks Scott
bRobert: @scottrades $CCL Your a smart cookie
Firemedic: @cookej2009@gmail $CCL Im still in from this am
Firemedic: @bRobert $CCL says the Cookie Monster
mharps: @cookej2009@gmail $CCL I took a bit
snowbound: $CCL VWAP is commensurate with upper Bollinger .... S1 drama in motion .. 24.50 .
rythm: @cookej2009@gmail $CCL yep bought two chunks after Dan's adding to list. Second chunk was at the dip.
stairm01: $CCL Bought stock at 24.46 and also STO Nov 12, 24 strike puts for 0.46.
traderREDBARON: @rythm $CCL That was smart! ( ie dividing your buy into two orders). Question- would you have purchased the second order if the stock price went up, instead of down?
champ: $PENN $MGM $$CZR $GVA $ROAD $CMC $FLR $KMI $BCC $JETS $SAVE $CCL $NCLH $RCL $DRI $SIG $PFE and $PINS.....right or wrong..these are the only stocks that I'm currently holding, for now. I'm really not in tech stocks for now...but I have a list....
DAN: @Bert953 $PFE $MRK $CCL $RCL $NCLH Sure. Will do.
DAN: ...
$CCL: Basis: 24.80. Stop: 23.90
$RCL: Basis: 95.00. Stop: 89.00
$BOOT -- raising stop.
$HUT -- short term stop hit. Remember...I suggest holding some of this over earnings if you have a weekly chart tendency.
$SNOW -- up 20%. Need to protect thi ...
Cjauger: $JETS airlines and $CCL cruise ships moving
bogiedog1: $CCL moving post earnings.
AdrenalineTrade: $CCL breakout daily
lostsheep: $ccl daily reversal
Wykeman: $NCLH $CCL Cruise lines nice volume
champ: @Wykeman $NCLH $CCL...Bounce #Day-Trades, off of News, Yes nice Green volume but Red volume might pick-up,....Traders should trail, NP.
champ: $NCLH $CCL $RCL....more #Bounce-Trades....Who's winning the race today...all you need is Cash, Grandpa always said, Champ... it takes money, to make money.
wanda1616: $JETS $CCL going up in the face of delta mess
champ: @wanda1616 $JETS $CCL --- The Delta Variant cases are going down and thats why these stocks are going up,...and for me thats why I'm holding $JETS and $NCLH. The same thing happened in the UK and other countries their cases also started dropping
wanda1616: @champ $JETS $CCL $NCLH yes me too with LEAPS i bought really cheap hopefully this thing burns itself out soon.
gtr89: @champ $JETS $CCL $NCLH Just like a failed BO in a stock, the cases spiked in the UK, then dropped significantly in a short period of time
MtChet: $CCL - Broke above the 200-day...long.
champ: $SPY, the #top stock in the S&P 500 today was a #Steel stock, #1 was $NUE and #6 was $FCX, #8 was $NLCH, #10 was a Retailer $GAP, #11 was $RCL, #14 was $CCL....I'm swinging 2 of these stocks, 6 and 8...plus I had a Day-Trade working in $NUE today. Note the 3 Cruise Liners.... Also note that 4 Airliner stocks, were in the top 34. I have a Spec-swing ETF position..$JETS and posted.
scottto_2: #InsideBarList - My OCD kicked in hard on this one - Thanks Sir @Aragorn - $AAL $AAOI $AAPL $ABC $ABT $ABUS $ACAD $ADI $ADS $AEM $AES $AFL $AGCO $AGIO $AIG $AKAM $AKTX $ALE $ALGT $AMCX $AMN $AMP $AMT $AMZN $AN $ANET $ANGI $ANTM $AON $APA $APD $APRN $ ...
lostsheep: $ddd $ccl $snap $plug continue to work their way back through the range $ethe doing the same with a little help from it's friends
DAN: ...
$CCL -- Says everything about the leisure stocks.
$DAL -- Delta is all masked up and nowhere to go.
$QQQ -- This is not where you want to put money to work.
$MDY -- Reversal confirmed. Lower highs and now lower lows.
$IWM -- Reversal confirmed. Lo ...
DAN: ...
$CCL -- Titanic added to the line.
$RCL -- Same
$NCLH -- Same. Nobody's cruising except the bears.
$JETS -- On final approach
$SAVE -- All of these are below the 200-day MA.
$JBLU
$SKYW
$ALK
$LUV
$UAL
$DAL

Active Trade List:
$CTRN -- Still r ...
jververis: $NCLH, $CCL, $RCL. All sitting right on the 200 day. Good point for stop.
lostsheep: $CCL $NCHL $ABNB $UAL $dis some travel related items showing a little interest
lostsheep: $RCL $CCL $NCHL all showing some interest
Bwhitty: $CCL this is one of the few I held since the beginning of Covid. But look at the weekly. Strong downward trend from 2018 meeting the stock. So if trend continued it would be at its current price value. I halved trade at 30. It will need to break that line to set a new trend.
DAN: I know this will be a shock to you because you've never heard me say this, but......


........Futures are flat this morning.

Today we hear from the Fed about "transitory" inflation. When you're filling up your car with gas, shopping fo ...
DAN: ...
$NCLH -- Just keep an eye on the cruise lines. $CCL and $RCL too.
$SNBR -- Memorize this pattern, and never buy it.
$SNA -- ….or this one either.
$ENPH -- squeezing. One to watch.
$XOP -- Catching bids.
$KOS -- low dollar. Forming handle.
...
champ: @traderbren $JETS --- I got back in yesterday and I added this morning,....also $DAL, had an upgrade this morning....and these are also working $NCLH, $RCL, I'm holding both, however $CCL is also up.
traderbren: @champ $JETS $DAL $NCLH $RCL $CCL - great! There's such pent up demand for the GOAT - get out and travel.
bRobert: $NCLH $38 W $CCL $35 $RCL $115 all small flag pullbacks after breakouts with potential targets Think small partial entry DIS tradable low for the longer term investor WEEKLY is the charm 5/13 daily cross $192+
champ: @bRobert $NCLH $CCL $RCL ---- Yes sir...Starter-Positions or position.
Bwhitty: @lostsheep #criuise Had $CCL calls I closed out yesterday 🤬
debeers: @Bwhitty $CCL #criuise --FYI was watching Bloomberg at 2 am and they pointed out how strongly travel will come back. i'm starting with the domestic $LUV but after this Q you'd have been very very right.
Bwhitty: @debeers $CCL $LUV #criuise So much pent up energy and money wants to go into this sector.
champ: $SAVE $UAL, #HOD.. hot Sector, that is on the move, along with $NCLH $$RCL $CCL, this could be a real nice Re-Start, I wish I knew how long this is going to last.
MarketMaster: @champ $SAVE $UAL $NCLH $RCL $CCL #HOD agreed I've been riding $RCL for months as I jumped in too early. Still underwater. Not a matter of if but when. Should be red hot in 1 or 2 months. IMHO.
champ: @MarketMaster $SAVE $UAL $NCLH $RCL $CCL #HOD ---- Both of these sectors...Could be turning and if they are doing a #Re-start...RHRN...this would be Day-1, for the stocks in these sectors.......however I do agree with you, that the Airlines and Cruis ...
champ: @MarketMaster $SAVE $UAL $NCLH $RCL $CCL #HOD...I'm tracking these..I'm watching the small zig-zags, that are going on Now....however I'm thinking about later....and I'm also guessing that if there are any New shorts in these positions, they sure won't swing into the weekend.
champ: $RCL $NCLH $CCL...all 3 are HOD.
champ: Swing positions...$ROST $AEO $ANF $GES $LB $JOAN $CRM $DRI $HRI $CZR $PENN $BALY $RAD $GVA $CMC $ROAD $CLF $LBRT $SLCA $FRTA $NLY $KMI $PAA $RKT $RAIL $TECK $USCR $RCL..... ......plus 4-ETF's and only 1/3 of $RIOT. ~~~ I also took profits on these Day-Trades....$TTD $CCL $NCLH $SAVE $UAL $AMZN.
Mnatale: @debeers $BA $AAPL $RH $ANF $GM $GOOGL $INMD $LAD $LB $MSFT $NCLH CEO of $CCL on CNBC yesterday, come hell or highwater these guys are looking to get back sailing by July, either rapid test or passport to board, people will do it, desperate to get out and eat at those buffets.. long since the crash and loving it.
Visit the Trading Forum to join in the discussion.
| | |
| --- | --- |
| Stock Price | $9.38 |
| Change | 6.35% |
| Volume | 69,277,100 |
Carnival Corporation is a global cruise company and one of the vacation companies in the world.
Request Video of CCL
Already a member?
Sign in here.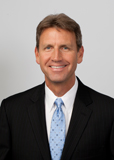 Dan Fitzpatrick
Stock Market Mentor gives you EVERYTHING you need to succeed in the market; all in one place. How easy is that? Dan Fitzpatrick and his elite community of traders share trading ideas, strategies and much more. Dan Fitzpatrick--a world class Technical Analyst, trading coach and regular CNBC contributor--gives you access to all of this with a 30 day trial membership for just $7.77. Get started TODAY and start trading better TOMORROW with the following premium content:
Nightly video Strategy Sessions with a game plan for tomorrow
Got a stock you want Dan to look at? Just ask.
Patent pending video alerts instantly delivered to you when one of Dan's trading signals is triggered. This is not your typical price alert. This is a short video explaining the action you need to take to make money. No more "Woulda, coulda, shoulda"
Access to over 87,700 stock analysis videos
Access an ever expanding library (87,700) of educational videos that will save you time and make you money
Join a team of friends and traders that have one thing in common; a burning desire to succeed.

Become a Member Today!
Gain immediate access to all our exclusive articles, features, how-to's, discussion group and much more...
Satisfaction Guaranteed!
Your Stock Market Mentor membership comes with a 30 day, no questions asked, 100% money back guarantee!