ChemoCentryx Inc. (NASDAQ:CCXI)
Bands Volume 200 SMA 50 SMA 20 SMA Videos Alerts Articles Events

StockMarketMentor: A Price Alert has been triggered for $CCXI ChemoCentryx Inc.. Click here to view associated video clip: http://stockmarketmentor.com/stockanalysis.html?ticker=CCXI&clip=131771
MtChet: $CCXI - Breakout and ATH...started a position
StockMarketMentor: A Price Alert has been triggered for $CCXI ChemoCentryx Inc.. Click here to view associated video clip: http://stockmarketmentor.com/stockanalysis.html?ticker=CCXI&clip=131493
jaymb3: @DAN $CCXI following up on the Weekend Update from Friday, I noticed in the notes you added an additional alert at $59 - is this a buy alert? I have an alert at $65 for breakout already.
DAN: @jaymb3 $CCXI No. The alerts are just reference points. Sometimes I'll put an alert below the price and above the price if I'm trying to keep track of it. It's definitely not "if the low alert is hit, buy it!" alert. Same on the upside. They're typically alerts at levels that I've discussed in the video so that you get the snippet of the video that covers the stock and can then get context for what's happening. You asked a good question, jaymb3. And I appreciate it. Hope this clarifies. Dan
jaymb3: @DAN $CCXI That all makes sense! Thanks - I'm learning a ton!
DAN: ...
$CCXI -- setting up here. Alert $65 AND $59
$PLUG -- Massive volume on a parabolic move. Protect yourself.

Setting up:
$JD -- Setting up for pullback buy. Very high volume on Tuesday. This was institutional buying. The 50-day moving average is s ...
stairm01: @DAN $XLF $DJUSBK $MS $GS $JPM $SPY $DIA $DJUSRR $UNP $CSX $NSC $NDX $ARKK $TSLA $NIO $NIU $CCXI $PLUG $JD $COUP $NDAQ $AMD $AAPL $BIDU $GNRC $MSFT $ORLY $SHOP $FVRR $TDOC $WKHS $KRA $CCL $MU $ABC $WBA $TUP $PNTG $SABR @Dan, $ORLY dropped below your stop level on Tuesday and folks in the forum were confused as to why you still had it on the ATL. I never saw an answer. I didn't take the trade, but was curious myself. It has rebounded nicely, but the stop was hit.
DAN: ...
$CCXI -- watching this. Not ready yet. Note the shrinking volume. Alert $65
$ZTS -- Still building a base. Volume is low, which is a good thing. No supply. Still soaking up the pain from the early Nov selloff.
$LAZY -- Alert 16.50

Requested Vid ...
bRobert: @DAN $SPY $DJI $DJT $NDX $BIDU $GBTC $NLY $MA $V $ADBE $FUTU $NDAQ $BABA $ABT $ORLY $MKTX $SAM $PJT $TSLA $CCXI $ZTS $LAZY $UVXY $UCTT $CRI $RKT $IPHI $IWM $PLCE is. FAR easier to trade than $CRI.
DAN: ...
$CCXI -- Potential upside is 6.5%. Potential downside is 10%. Not a good setup.
$CSX -- only on pullback to support.
$CTLT -- $95 supply line.
$CVNA -- Waiting for VS breakout.
$DDOG -- pretty steep decline...but prior resistance can be new support ...
Herb: $CCXI pretty decent biotech chart. Reports tomorrow amc.
spmeyers: @Herb $CCXI has been on my watchlist
efrain007: $CCXI bio huge gapper, watch for a trade.
geotheo: @efrain007 $CCXI Wow! 327%
Wolf: #EARNINGS AMC. VERIFY AS NEWS CAN CHANGE. Ticker Volume M % change Revenue earnings Guidance THOUGHTS $SHAK 0.9 -18 MISS BEAT POSITIVE $AAN 0.8 -5 MISS MISS OK $BKD 1 -5 MISS BIG MISS GOOD $CCXI 0.4 41 BEAT BEAT BIO NEWS Q4 $CPE 18 3 BEAT MISS $CHGG 1.7 10 BEAT BEAT GOOD $FPAY .12 LOW 20 BIG BEAT BIG BEAT UPDATING $FRPT 0.4 1 BEAT BEAT POSITIVE $THC 1.5 5 BEAT BEAT GOOD $UBER 10 -7 MISS IPO $GRPN 5 -10 MISS MISS REITERATE $MDR 18 -15 BIG MISS PIPELINE REMAINS Ok $MYGN 1.2 -30 MISS MISS BAD $MOS 4.8 -5 BAD BAD BAD DIP AND BOUNCE $TNDM 1.2 -10 BEAT BEAT OK BOUNCE $APPS 2 -5 BEAT BEAT STRONG DEMAND RUN UP? $EVER .25 LOW 20 BEAT BEAT GOOD LOW VOLUME $EVBG 0.54 10 BEAT BEAT OK $FRPT 0.4 MISS REAFFIRM BIG MOVER $HTZ 3.4 2 BEAT inline $SNCR 0.45 -15 MISS MISS BOUNCE, SHORT? $RNG 7 BIG BEAT BIG BEAT GOOD RUN UP? $REAL #IPO 1.5 3 BIG BEAT BEAT GOOD RUN UP? #DIOD .44 -10 SLIGHT MISS BEAT BOUNCE
Tango: @Wolf $SHAK $AAN $BKD $CCXI $CPE $CHGG $FPAY $FRPT $THC $UBER $GRPN $MDR $MYGN $MOS $TNDM $APPS $EVER $EVBG $HTZ $SNCR $RNG $REAL #EARNINGS #IPO #DIOD Thanks!
greenpatrol: @Wolf $SHAK $AAN $BKD $CCXI $CPE $CHGG $FPAY $FRPT $THC $UBER $GRPN $MDR $MYGN $MOS $TNDM $APPS $EVER $EVBG $HTZ $SNCR $RNG $REAL #EARNINGS #IPO $DIOD Thanks @Wolf!
CraigReynolds: $GME $PVTL $CCXI Watching yesterday Dan's 59min possiblities.
DAN: @CraigReynolds $GME $PVTL $CCXI Hey Craig. Looks like GME has found a bottom. This will probably be good for an overnight hold. Not sure what the upside would be, all things considered. But $5 bucks looks like a pretty reliable floor. $PVTL -- same type of deal. $CCXI is a bit tougher to gauge. The move was yesterday morning. Now it's just on a very wide "inside day."
CraigReynolds: @DAN $GME $PVTL $CCXI Thanks. GME & PVTL down big time and under 3BB in some cases, still are. These are spec trades, bought $GME @ $4.91 w/ stop $4.80, risk $.11. Bought $PVTI - $10.70; stop $10.45 risk $.35. I traded $CCXI yesterday, made 3.9%. Sold CCXI at close, did not swing. Bought back today at $8.40 with stop set at $8.15, risk $.25. Total risking $.70, will see how they will work out. Right now, I'm up may risk money and planning to swing. Not sure if this will work out but stops set, risk $.70. I bought small, $GME -- 200 share $PVTL -- 100 shares $CCXI -- 100 shares. Let me know if you see anything wrong. Not sure what tomorrow will bring, just watching the Bands.
baronp0329: @CraigReynolds $GME $PVTL $CCXI $PVTI Craig, you may want to look at $CLDR also. Way below 3BB. Started a position at 5.12 and will hold overnight. Stop set at 4.97.
CraigReynolds: @baronp0329 $GME $PVTL $CCXI $PVTI $CLDR $CLDR -- Have on list for tomorrow. Down $.73 from 3BB, almost to 4BB. May buy a little going into tomorrow.
CraigReynolds: @Remington $GME $DOCU $ACB LOOK AT $CCXI $PVTL also both down 3BB almost 4BB
Herb: $CCXI would have worked this morning. Didn't take it.
Geewhiz: @Herb $CCXI Better then taking $GME and being stopped for a loss.
woodman: $CCXI nice move thru resistance last week and continuing this week.
mikepbss: $CCXI not seeing any news on this thrust. (np)
maratom71: @champ, $CCXI, SO, seems like its still got legs.
mradams0621: morning 23.79% $CCXI ChemoCentryx Inc. 8.43 973 23.69% $CNAT Conatus Pharmaceut 3.55 530610 13.47% $UVXY ProShares Ultra VI 34.19 1010000 13.46% $TVIX VelocityShares Dai 7.50 1610000 10.30% $GASX Direxion Shares Ex 59.86 1300 9.39% $DWTI VS 3X INV WTI CRUDE 240.00 50850 9.26% $SOP ProShares Trust Ul 37.15 45 8.52% $CPK Chesapeake Utiliti 58.10 20 8.07% $DRIP Direxion Shares Ex 90.14 100 7.09% $VIIX VelocityShares Dai 29.91 1620 7.07% $YANG Direxion Daily FTS 118.20 3220 6.78% $VIXY ProShares VIX Shor 14.64 64980 6.77% $VXX Barclays Bank PLC 22.07 2490000 6.74% $MEET MeetMe Inc. 3.80 3220 6.67% $CANF Can-Fite Biopharma 3.04 806 6.25% $ICON Iconix Brand Group 6.80 800 6.12% $CRF Cornerstone Total 17.87 -10.41% $GASL Direxion Daily Nat 5.51 22550 -10.38% $EPZM Epizyme Inc. 13.55 475 -9.73% $GUSH Direxion Shares Ex 6.03 2590 -9.72% $UWTI VS 3X WTI CRUDE 3.25 4240000 -9.50% $CEMP Cempra Inc. 26.00 5050 -8.59% $ACAD ACADIA Pharmaceuti 31.50 3010 -8.37% $AMFW AMEC Foster Wheele 5.91 2000 -7.93% $PXD Pioneer Natural Re 115.25 758140 -7.33% $BBL BHP Billiton PLC A 20.62 120790 -7.28% $MT ArcelorMittal 3.95 90740 -6.65% XIV VelocityShares Dai 23.29 1670000 -6.55% TXMD Therapeuticsmd 8.70 10530 -5.75% KNDI Kandi Technologies 10.00 1030 -5.74% OTIC Otonomy Inc 23.00 60 -5.13% ATNM ACTINIUM PHARMS INC 2.96 6310 -4.06% LEI Lucas Energy Inc 6.62
TRICIA: $CCXI ↑ 108% (no position) ChemoCentryx soars on Phase 2 results announcement of positive results from its Phase 2 study of CCX140 in diabetic nephropathy.
msb: $CCXI - nice volatility expansion move today out of a base
Aiko: IPO Blue Sky Strategy - Here's a list of stocks that had initial public offerings in the last six months. Don't forget to check the Lockup calendar before investing; http://ipoportal.edgar-online.com/ipo/ipoOfferings.asp?view=lockup&ipo=1 $ANGI $BCEI $BCOV $BDN $BLMT $BV $CCXI $CEMP $CERE $CHKR $CLVS $CPAC $CPER $CZR DDMG $DLPH $EPAM FX $FXCH $GRPN $GSE $GWAY $GWRE $GZT $HLSS $HMST $IMI $IMPV $INVN $JIVE $KORS $LPI $MCEP $MEMP $MFRM $MN $MTDR NDRO $NLNK NRGM $RE $REGI $RNF ROIQU $RRMS $SLCA $SN $SYNC $UBNT $VG $VSTM $ZLTQ $ZNGA
Aiko: ...
$CCXI
$CEMP
$CERE
CGEIU
$CHEF
$CHKR
$CJES
$CLVS
$CO
$CPAC
$CPER
$CRUD
$CSOD
$CVR
$CZR
$DATE
DDMG
$DLPH
$DNKN
$DTV
$EAD
EAGLU
$ECYT
$ELLI
$EPAM
EPOC
$FBNK
$FENG
FFN
$FIO
$FLDM
$FN
$FRAN
$FRNK
$FSL
FX
$FXCH
$GEVO
...
Visit the Trading Forum to join in the discussion.
| | |
| --- | --- |
| Stock Price | $USD 9.89 |
| Change | 0.00% |
| Volume | 3,001,290 |
Chemocentryx, Inc. is a biopharmaceutical company engaged in discovering, developing and commercializing orally-administered therapeutics to treat autoimmune diseases, inflammatory disorders and cancer.
Request Video of CCXI
Already a member?
Sign in here.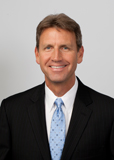 Dan Fitzpatrick
Stock Market Mentor gives you EVERYTHING you need to succeed in the market; all in one place. How easy is that? Dan Fitzpatrick and his elite community of traders share trading ideas, strategies and much more. Dan Fitzpatrick--a world class Technical Analyst, trading coach and regular CNBC contributor--gives you access to all of this with a 30 day trial membership for just $7.77. Get started TODAY and start trading better TOMORROW with the following premium content:
Nightly video Strategy Sessions with a game plan for tomorrow
Got a stock you want Dan to look at? Just ask.
Patent pending video alerts instantly delivered to you when one of Dan's trading signals is triggered. This is not your typical price alert. This is a short video explaining the action you need to take to make money. No more "Woulda, coulda, shoulda"
Access to over 80,200 stock analysis videos
Access an ever expanding library (80,200) of educational videos that will save you time and make you money
Join a team of friends and traders that have one thing in common; a burning desire to succeed.

Become a Member Today!
Gain immediate access to all our exclusive articles, features, how-to's, discussion group and much more...
Satisfaction Guaranteed!
Your Stock Market Mentor membership comes with a 30 day, no questions asked, 100% money back guarantee!