Century Aluminum Company (NASDAQ:CENX)
Bands Volume 200 SMA 50 SMA 20 SMA Videos Alerts Articles Events

woodman: $IPI $SM $CENX - some other ones among the #commodities that got over their skis and pulled back giving a great opportunity on both sides last week or over the last two weeks.
woodman: $TECK still working, moving above last week's high. $CENX is a beast.
Pokersmith: @woodman $TECK $CENX see also : $MP
woodman: @bRobert $XME - Bought $CENX, added to $TECK today. (Not metal, but bought $GUSH and added back shares of $DBC as well.)
CrazyTrain: @woodman $XME $CENX $TECK $GUSH $DBC Weekly candle of $TECK looks great so far, nice shake out and bounce of 10 week line....
1993dean: $CENX trading above 8 and 21 moving ave
woodman: @1993dean $CENX - bought it back today.
DAN: Good morning. Futures are up a bit this morning, which is to be expected after yesterday's bloodbath. Here is your market through the eyes of the S&P 500: This week the S&P has been 1% higher, 2.75% lower,...and now 1.3% lower. The weekly ...
marklesparkle: @DAN $BTU $CENX $DBC $CMG Again well done Dan, the little guy already has a better life
GOOSE: A TRADE: $CENX BTO STOCK @28.67.
jwk567: @DAN $BTU $CENX $DBC $CMG Dan, that pup will end up being a great dog. Somehow, they seem to know they were rescued and become loyal companions.
DAN: @jwk567 $BTU $CENX $DBC $CMG I'm pretty sure you're right. She is really happy. Almost "excited" to be with us. Very affectionate and not gun shy at all. She looks a lot like a Jack Russell. But I'm pretty sure she's a mud blood. I'm sure she's going to be awesome, though Sammi and Dylan have no idea what to make of her yet. A new member of the Fitz Family always changes the dynamic. It takes a while to settle out.
champ: ...
$TECK $BTU $MOS $IPI $CVX $XOM $CMC $CENX $KMI $PAA $PAGP, plus there are many others that I'm looking at....
.....hard to know how all of this is going to play out....
$TECK is for all of the metals, that they mine, they are also a Coal-Miner....
S ...
Max115: @scottrades Just want to double check trying to follow the ATL. Was the $CENX stop hit last week ? Was $CPE added on 1/2/22? Thanks
scottrades: @Max115 $CENX $CPE That's not my list. Maybe @Dan can clarify..
Max115: @scottrades $CENX $CPE Thanks
Max115: @Dan Just want to double check on ATL. Was the $CENX stop hit last week ? Was $CPE added on 1/2/22?
bRobert: @Max115 $CENX $CPE $CPE $100+ potential Great holding stock getting warmed up WEEKLY pinch breakout will follow the others in the space
DAN: Consider reducing or closing $CENX position if you have it. Last week the stop was hit on $CENX. Barely hit....before it reversed and ran higher. The trade was a good trade...but not as good as it would be if you are still holding it. (Often we'll see a stop hit and then the stock quickly reverse. That's called a "shakeout." Sometimes you buy it back...and sometimes you just stand aside. But if you're still in $CENX, you have a lot of profit in the position. Consider reducing this position if you are still long. You might also just close it out. If you are holding some, make sure your stops are adjusted to protect your downside. --Dan
Kimberley: @DAN $CENX is $CPE on the ATL
DAN: @Kimberley $CENX $CPE I don't know what that means.
Henry: @DAN @Kimberly $CENX $CPE they were both discussed on different strategy sessions They are both on the ATL
Kimberley: @Henry $CENX $CPE Thanks Henry
debeers: @Henry $CENX $CPE -i don't have either ---all want to know is how are you doing? i m iss you when you are not here.
ssoha20: why did we all miss $CENX ?
woodman: @ssoha20 $CENX - who is we all? :-) It's been posted about a lot....
ssoha20: @woodman $CENX My bad I did added to my watch list but did not get conviction as it had already taken the move. Also DAN gave the trade for this..
champ: $AA..is up +$8., at $83. and that is a 14 year high...and $CENX is up $3...
DAN: Good morning. Futures are down more than 1% this morning, which is actually a sign of strength. At least that's the way I see it.

I understand that the news flow from the Ukraine situation is fast and fierce, and that it's all bad. And to be cl ...
DAN: ...
$CENX -- continuation move here. But watch volume.
$CMC -- High volume breakout
$ARCH -- flag consolidation. Alert $123
$NEM -- Holding the rally, but seeing selling into strength.
$FCX -- Look at the weekly chart. FCX is on the move.
$APA -- Wat ...
DAN: Good morning. As I'm sure you know by now, Russia has invaded Ukraine on several geographical border locations...so this is serious. Putin threatens "consequences you have never seen" for any country that interferes. This isn't the time ...
DAN: Stop remains the same on $CENX. Basis: 16.30 Stop: 19.95 Dan
Mikev200: @Momentariness $AA as is $CENX
champ: $HRI is now up plus +17, off of LOD.....and these are a few companies that are getting ready to report earnings......$AXON...now up around plus $12 off of LOD..and they will be reporting earnings after the close.....and so will $CENX and $GVA will be in the morning.
DAN: ...
$CENX -- status quo.
$BTU -- if you're in this, your stop should have been hit (assuming you had one).

Stocks:
$TSLA -- new support at $700. Does Ukraine impact Tesla? Nope.
$GOOGL support at $2,500
$NFLX -- $350 support
$MSFT -- Lower highs ...
marklesparkle: @DAN $SPX $DJI $DJT $MDY $IWM $COMPQX $GLD $GDX $AUY $AEM $BVN $RGLD $CENX $BTU $TSLA $GOOGL $NFLX $MSFT $ARKK $PLTR $TDOC $PTON Dan heres what you have taught me. I didn't panic yesterday, I didn't panic last night a little apprehensive BMO but no panic. wasn,t as bad as I was thinking after 15 min and then the day got better but not all kinds of cocky. Well done
BocaRick: $CENX earnings after the close tomorrow, tighten up my stop
champ: $CENX...HOD....I'm still long....I have that they will be reporting earnings, after the close on Thursday...3/24/#after/confirmed...expect zig-zags...going into ER.
DAN: Most of the stocks that are opened as active trade ideas are doing pretty well, and it's time to raise the stops to reduce risk and lock in profits. I'm sending them out in separate emails/posts so nothing is missed. $CENX -- Entry at 16.30, Old stop at 15.90. Current price is 21.93, so the trade is up by nearly 35%. Earnings are due on Thursday. I'd suggest taking some profits on this one so you can hold some through earnings. When you are up this much, it's important to respect the risk of holding, and to appreciate such a good return in just 11 trading days. But a look at the weekly chart shows a LOT of potential for bigger gains NEW PARTIAL STOP at 19.95. This locks in an 18% gain and gives you some staying power. --Dan
gkhanson51: @DAN $CENX Did I miss something? $CENX went down to $15.88, below the stop of $15.90 on 2/7. That trade should have been closed...
Nepenthe: @gkhanson51 $CENX Mine was.
DAN: @gkhanson51 $CENX No. It wasn't. I followed that up in a Strategy Session, noting that the stop got clipped by two pennies, and I wasn't going to close it. Sorry if you closed the trade on a 2 penny violation. Dan
champ: $CZR $MOS $IPI $DIS $CENX $CMC $GXO $AMZN $RBLX $DWAC $BAC $YELL $GVA $RAD $KMI $PAA ...$M $SIG $BGFV....these are a few targets, that I'm watching......#Bounce-Candidate$.....plus many ETF's........ ~~~~~~~~~~~~~~~~~
dmurphy68: @champ $CZR $MOS $IPI $DIS $CENX $CMC $GXO $AMZN $RBLX $DWAC $BAC $YELL $GVA $RAD $KMI $PAA $M $SIG $BGFV #Bounce-Candidate Regretting the tight-ish stop I put on $CENX. Stopped out on 2/11 and it's run up 23% since.
woodman: @1winkie $AA - $CENX following the path a few steps behind. Extended. Would like to see a pullback to test breakouts.
champ: @woodman $AA .....The trade on $CENX is (at $20.50)....they #Confirmed that they will be reporting their Earnings on 2/24/#After, they should beat and I'm holding a position.
woodman: @champ $AA $CENX #Confirmed #After - Me too. Bought on move up off the 50d a couple weeks ago.
Momentariness: @snowboat $PSX They don't really keep up with the ATL. $CENX and $MOS were stopped out as well.
GOOSE: TRADES: $CENX STO 2/18/22 21.0 PUTS @.65 $CCL STO 2/18/22 23.0 PUTS @,31 $GT BTO STOCK @16.29
mperveen83: @scottrades $GLD, the gold mentioned stocks are good to buy now? which one in particular? Also, I missed $CENX, can it still be bought or too extened?
mperveen83: @scottrades Which gold related stock is best to buy now? Also, I missed $CENX, can it still be bought or too extended?
scottrades: @mperveen83 $CENX I think you'd want an entry closer to the 8EMA
woodman: $CENX challenging 2021 high.
1993dean: TOOK PROFITS IN $CENX
Max115: @bugpack28 I believe $DWAC was stopped on 2/8 and $CENX hit stop on 2/7
DAN: ...
$CENX -- 16.30 basis with 15.90 stop. This is pretty choppy. I think the stop is too tight here.
$BKR -- Basis: 29.00 Stop: 26.80. Look at the weekly chart.

$AA -- It will come back…and that's when you can consider it.
$OVV -- Brea ...
success: @DAN $BTU $hit $TNX $SPY $DIA $IYT $MDY $IWM $QQQ $TWLO $TSLA $TWTR $FB $DWAC $PFE $BNTX $MRNA $MOS $CENX $BKR $AA $OVV Dan - the mark is 666 . .wrist or forehead . . no economic or any other transaction without it . . hope to watch that show from a different and more favorable position . .
issues: @success $BTU $hit $TNX $SPY $DIA $IYT $MDY $IWM $QQQ $TWLO $TSLA $TWTR $FB $DWAC $PFE $BNTX $MRNA $MOS $CENX $BKR $AA $OVV We are totally with you Mr Success! A real high perspective - as in heaven! Right on!!!
champ: ...
Plus metals...$CENX $CLF $SCHN and others.....
I even have some #Retail positions...plus other misc positions.

So the bottom line is, how lucky can Investor and Traders get and we are all going to find out....soon. LOL

mradams0621: $CENX Working
setshot: @DAN $CENX -Stopped out of CENX - ugh!
stairm01: @woodman @Dan has $CENX on the ATL with a stop at $15.90. I was just stating that was where Dan has the stop and it still remains on the ATL.
woodman: @stairm01 $CENX - Ahh, thanks. I was unaware.
jonwest88: @woodman $CENX The first day it was put on it went through the stop. The second day also it went below $15.9. The rationale for a close stop was explained by the one who posted it. Stops are not followed on the ATL, and for some time now, a record of buy points and sell point history has been deleted, so no one can see the performance statistics for the ATL.
Nepenthe: $CENX $DWAC Interesting, I sold most of my DWAC yesterday, and the stop today was hit; CENX stop was hit a few days ago but I got back in yesterday, et voila! They balanced each other out. Cheers.
jwk567: Nice call on $CENX Dan! Tks.
jwk567: @jwk567 $CENX I missed it when it was first put on and stopped out. Saw it on the Active Trade List yesterday and added it. Looks like I got lucky this time...
debeers: $CENX-@jwk567-actually, if you go to search, @Woodman mentioned it on the 4th i believe.
woodman: @debeers $CENX - I mentioned it on the 3rd over at OMM - as an alternative to $AA because AA had moved a lot already but CENX was still on the 50d. Figured it might move similarly but just a tad behind. Didn't buy it until the 4th though. Sometimes it's good to look at a sector and see what has moved and that perhaps you don't want to chase then look for other opportunities in that working sector that you think could follow others that have already moved. Fishing in the same pond for other fish not yet caught. I'm still in $CENX but looking to take some profits on this move.
woodman: @debeers $CENX - #Aluminum prices at a 13 year high.
debeers: @woodman $CENX #Aluminum -i ususally write down notes for what you, @Forexpro and @bRobert have to say.
CSD: @woodman $CENX $AA good point @Woodman
woodman: @debeers $CENX #Aluminum - @Forexpro and @bRobert are sui generis. You as well. You give the fundies that no one else does. Saves me a lot of work. :-)
jwk567: @woodman $CENX $AA Yes, thank you.
champ: $CENX....now at $18.25 HOD and I'm new in this position on the open and it opened at $16.60 this morning, the price of Aluminum is also up today and that is large positive... Day-Trade and it looks like I will be swinging this position and I'm trailing.
woodman: @champ $CENX #Aluminum price 13 year high.
debeers: @woodman $CENX #Aluminum -congrats up over 13%!!
woodman: $CENX - sold in tiers as it fell from the high. Out now.
DAN: @jwk567 $CENX Thanks jwk567. Glad this is working.
mradams0621: $CENX Trying to hold and bounce. Everyone out or others trying to swing this?
woodman: @mradams0621 $CENX - I got out in 3 tiered sales in the 18s this morning after it hit some clear resistance at that level. Just watching now.
DavidM: @mradams0621 $CENX I sold 1/2, will swing the rest.
champ: @bigbartabs ...@DAN has $DWAC and $CENX currently on that list....I'm just saying...however I don't know about any New ones....
DAN: @champ $DWAC $CENX there are none.
champ: @DAN $DWAC $CENX --- On my page from early this morning, both of these are still-up, it says as of February 07, at 02:59 was the last updated...however I haven't re-boosted from this morning.
Nepenthe: @champ $DWAC $CENX A bit confused myself. I see both, and I hold $DWAC, though I sold some, and re-entered $CENX this morning. Cheers.
champ: @Nepenthe ...I'm holding $DWAC......and on $CENX, I have NP. LOL
Nepenthe: @Dan $CENX I don't know if you check in to the forum on weekends, but in reference to your strategy session, we were stopped out of CENX after you put it on the ATL That happens--too bad, so sad; or is it too bad, so sad. Anyway, a few of us considered re-entry, and thought we'd wait until Monday. Do you have any thoughts on it now that it hit the stop? As you say, we can always buy it back. Cheers.
DAN: Good morning. I'm looking at some of the metal stocks today and I want to add one or two,...or a few, to the active trade list.

$AA -- trying like heck to break out of a multi week channel that started in December, but it's still just at the top of ...
woodman: @DAN $AA $BTU $CEIX $AMR $CENX - I gave $CENX a hard look yesterday, but decided to wait to see how it looks today. Still like it here.
DAN: Adding $CENX to the active trade list. Basis: 16.30 Stop: 15.90 As noted just a while ago: $CENX -- this has good possibilities because it's just rebounding off the 50-day moving average. There are challenges here, though. The stock fell so steeply on Jan 26/27 that there is likely to be excess supply as the stock climbs. With that said, this is probably the most likely stock to be added to the active trade list…which is now empty. (I explained the reason for that on Wednesday's strategy session). This is a pretty tight stop, based on the daily VWAP. I suggest starting with a small position and then adding to it if the stock continues to run. --Dan
Ajax4Hire: @DAN $CENX playing along with the "Home Edition"; Bought @$16.37; Redline=$15.91,$CENX Although, eyeing $AA as well. Aluminum is the 21st,22nd century metal, just as 19th,20th century metal: Steel; 1000BC to 1800s: Iron Age then Bronze Age(3200BC) before that: Flint-Stone age(meet the Flintstone!)
gatordave1: $CENX That didn't last long. Stopped out.
Nepenthe: $CENX I guess we're stopped out--no, I know we are--but I'm tempted to buy back. Cheers.
BocaRick: @Nepenthe $CENX me too, but Monday
Nepenthe: @BocaRick $CENX Good idea. I need to show restraint and not rush back in. Cheers.
marklesparkle: @Nepenthe $CENX Yeah good idea, Lets see Monday what gives
DAN: ...
$CENX - 16.30 / 15.90

Metals:

$AA -- trying like heck to break out of a multi week channel that started in December, but it's still just at the top of the channel. The issue here is that the risk is too high if you were to rely on the bottom of t ...
1993dean: $AA and $CENX
traderbren: @1993dean $AA $CENX - yep, started a position in $CENX this morning. $NUE continues to run too.
Visit the Trading Forum to join in the discussion.
| | |
| --- | --- |
| Stock Price | $6.84 |
| Change | -6.04% |
| Volume | 2,684,880 |
Century Aluminum Company produces primary aluminum, which is an internationally traded commodity. The company's primary aluminum facilities produce value-added and standard-grade primary aluminum products.
Request Video of CENX
Already a member?
Sign in here.
Earnings
August 3rd, 2022 - 2022 Q2 Earnings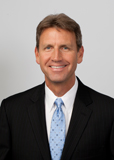 Dan Fitzpatrick
Stock Market Mentor gives you EVERYTHING you need to succeed in the market; all in one place. How easy is that? Dan Fitzpatrick and his elite community of traders share trading ideas, strategies and much more. Dan Fitzpatrick--a world class Technical Analyst, trading coach and regular CNBC contributor--gives you access to all of this with a 30 day trial membership for just $7.77. Get started TODAY and start trading better TOMORROW with the following premium content:
Nightly video Strategy Sessions with a game plan for tomorrow
Got a stock you want Dan to look at? Just ask.
Patent pending video alerts instantly delivered to you when one of Dan's trading signals is triggered. This is not your typical price alert. This is a short video explaining the action you need to take to make money. No more "Woulda, coulda, shoulda"
Access to over 87,700 stock analysis videos
Access an ever expanding library (87,700) of educational videos that will save you time and make you money
Join a team of friends and traders that have one thing in common; a burning desire to succeed.

Become a Member Today!
Gain immediate access to all our exclusive articles, features, how-to's, discussion group and much more...
Satisfaction Guaranteed!
Your Stock Market Mentor membership comes with a 30 day, no questions asked, 100% money back guarantee!